Early in their relationship, Anna Mitchell made the tough decision to leave love of her life Jamie Baker to volunteer at a school in South Africa.
It was a difficult six months for the pair before they happily reunited.
"At the end of the six months Jamie finally got on a plane to meet me over in South Africa, something we'd been waiting for, for a long time! We had a very romantic meeting at the airport," Anna says.
The Brisbane couple, both 26, then climbed up Cape Town's Lion's Head to enjoy a picnic and, to Anna's surprise, a romantic proposal.
Instead of getting on with their wedding plans, the caring couple spent the next two months volunteering in Uganda.
When they returned to Australia, they had just six months to plan their rustic vineyard wedding at Queensland's O'Reilly's Canungra Valley Vineyards.
The couple wed on March 28, 2015 in front of 140 guests.
"It was a beautiful rustic chic outdoor wedding with the ceremony on a green lawn next to a bubbling creek," Anna explains.
While the photos were being taken guests enjoyed afternoon tea on the lawn and games including bocce, totem tennis and giant Jenga before the gorgeous reception in an on-site marquee.
Colourful native flowers and succulents in rustic tins and planter boxes were in keeping with the theme and guests enjoyed a DIY photo booth and plenty of dancing.
"It was shamelessly the best wedding we've been to and it was ours," Anna says.
Photos courtesy of Bernadette Draffin.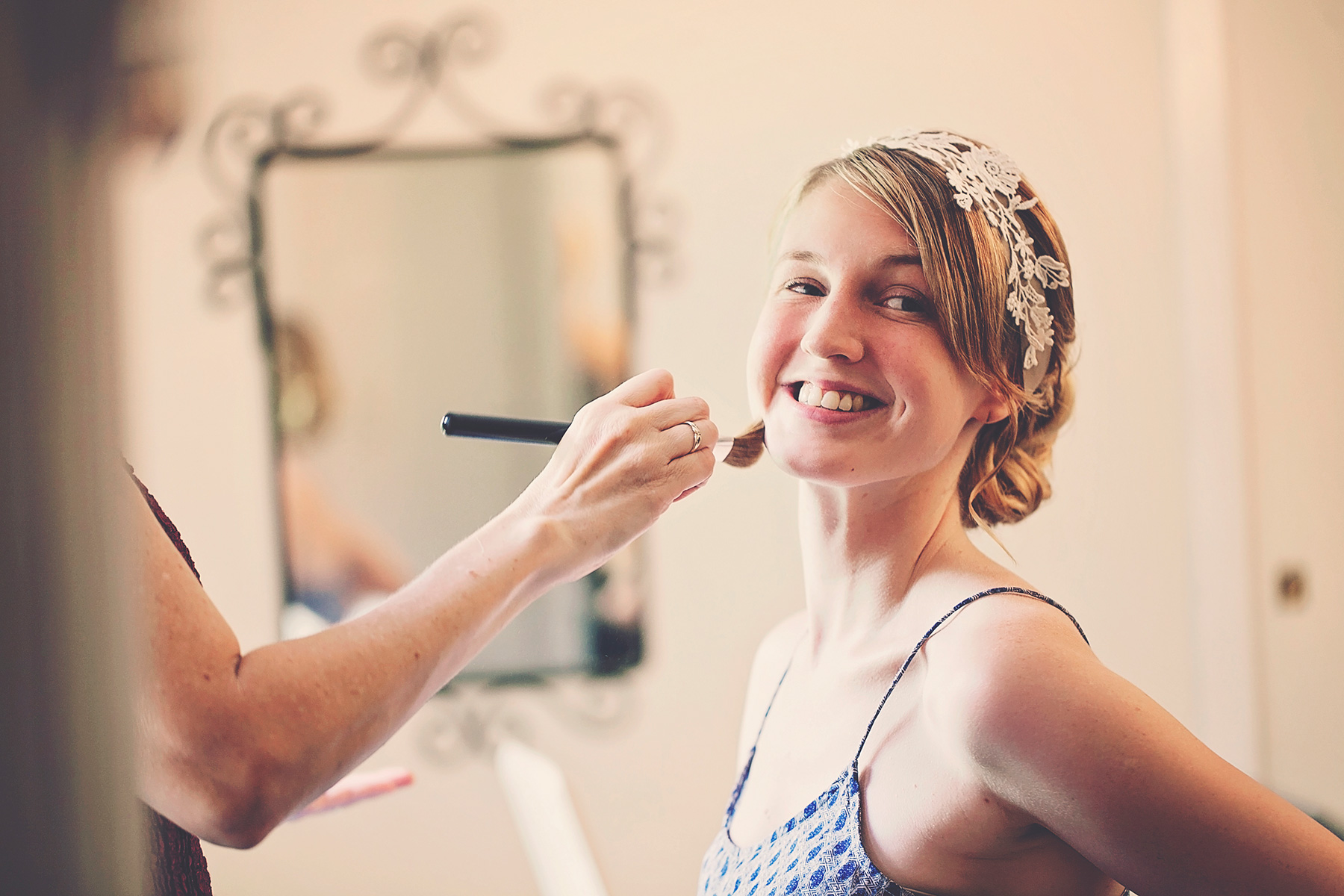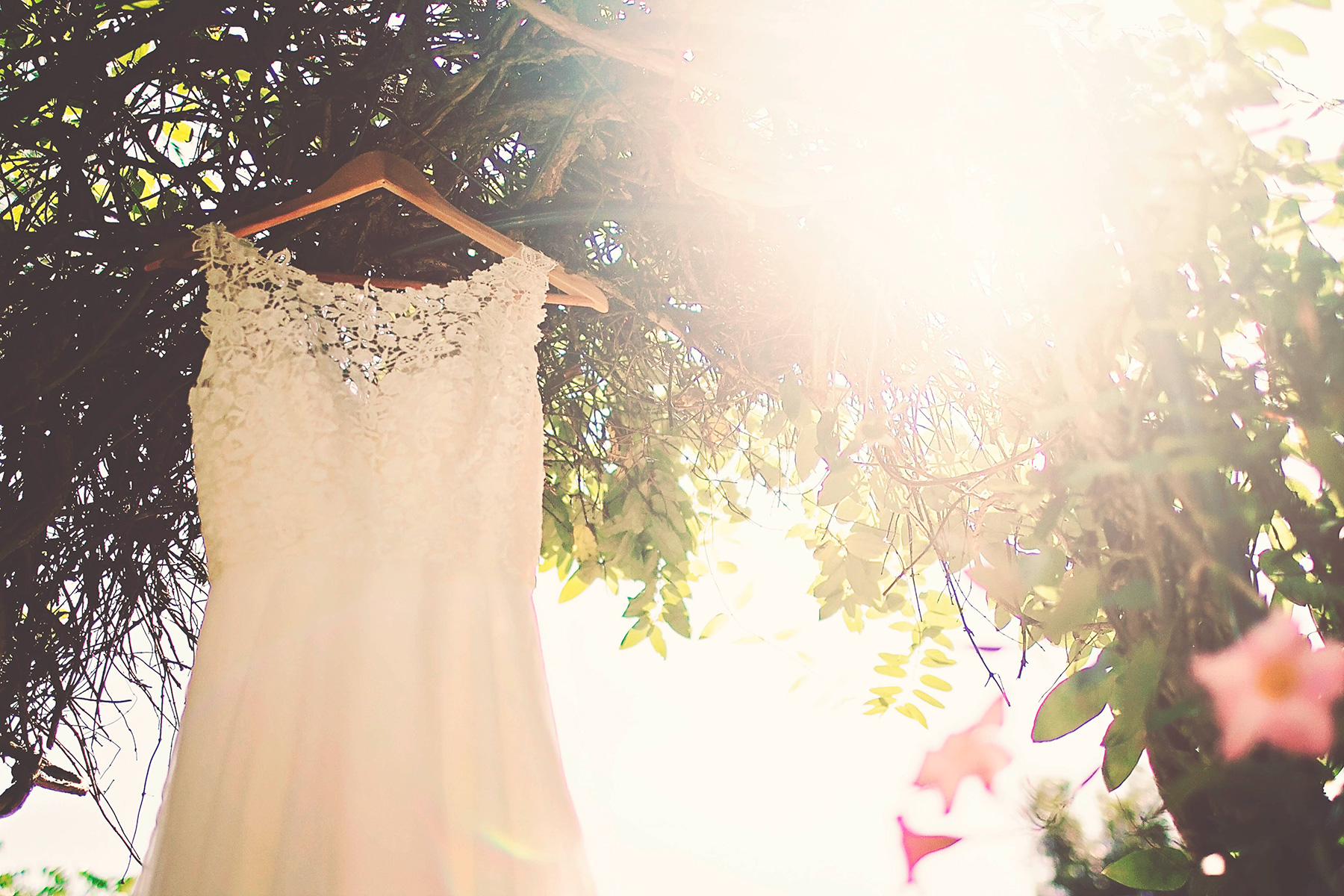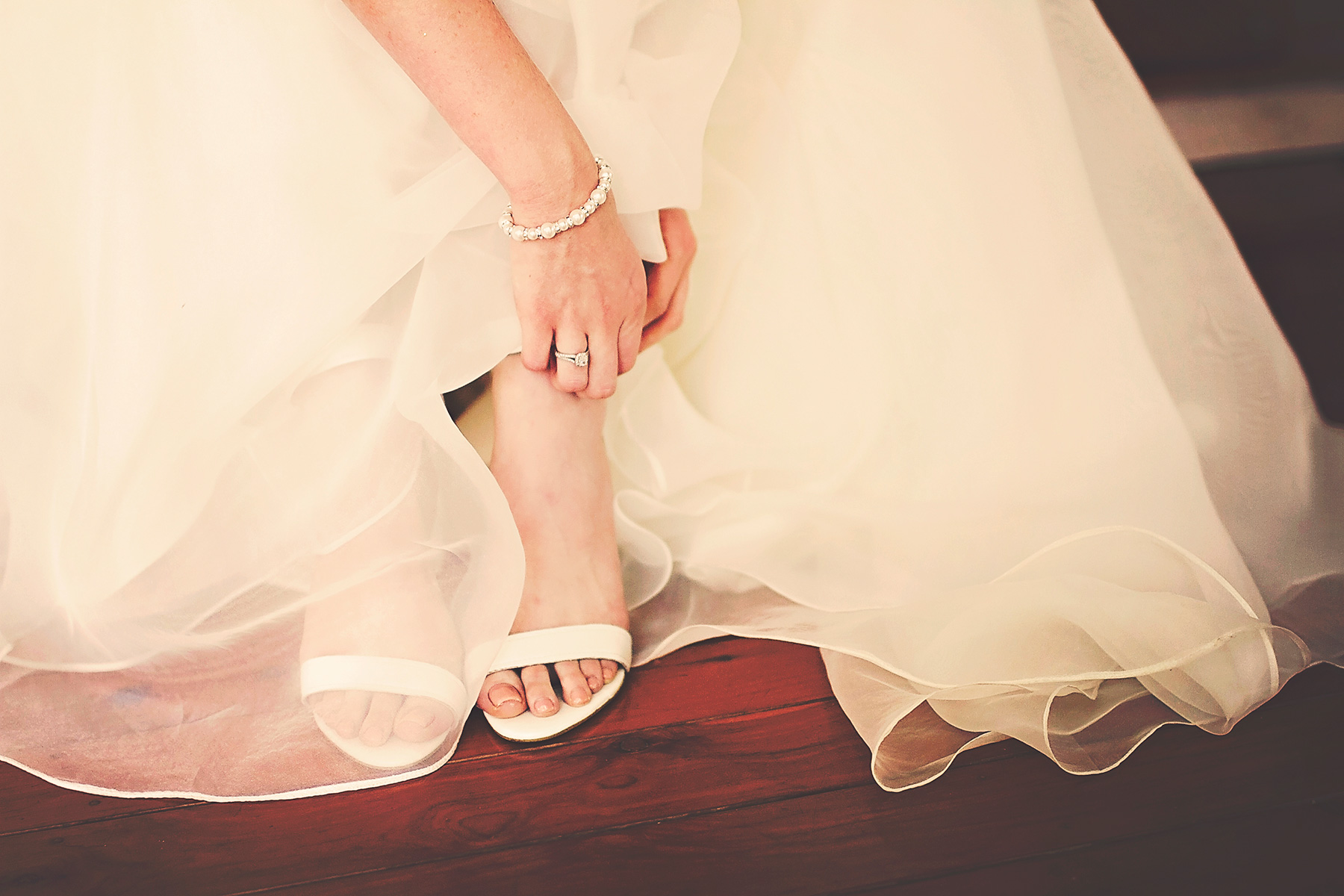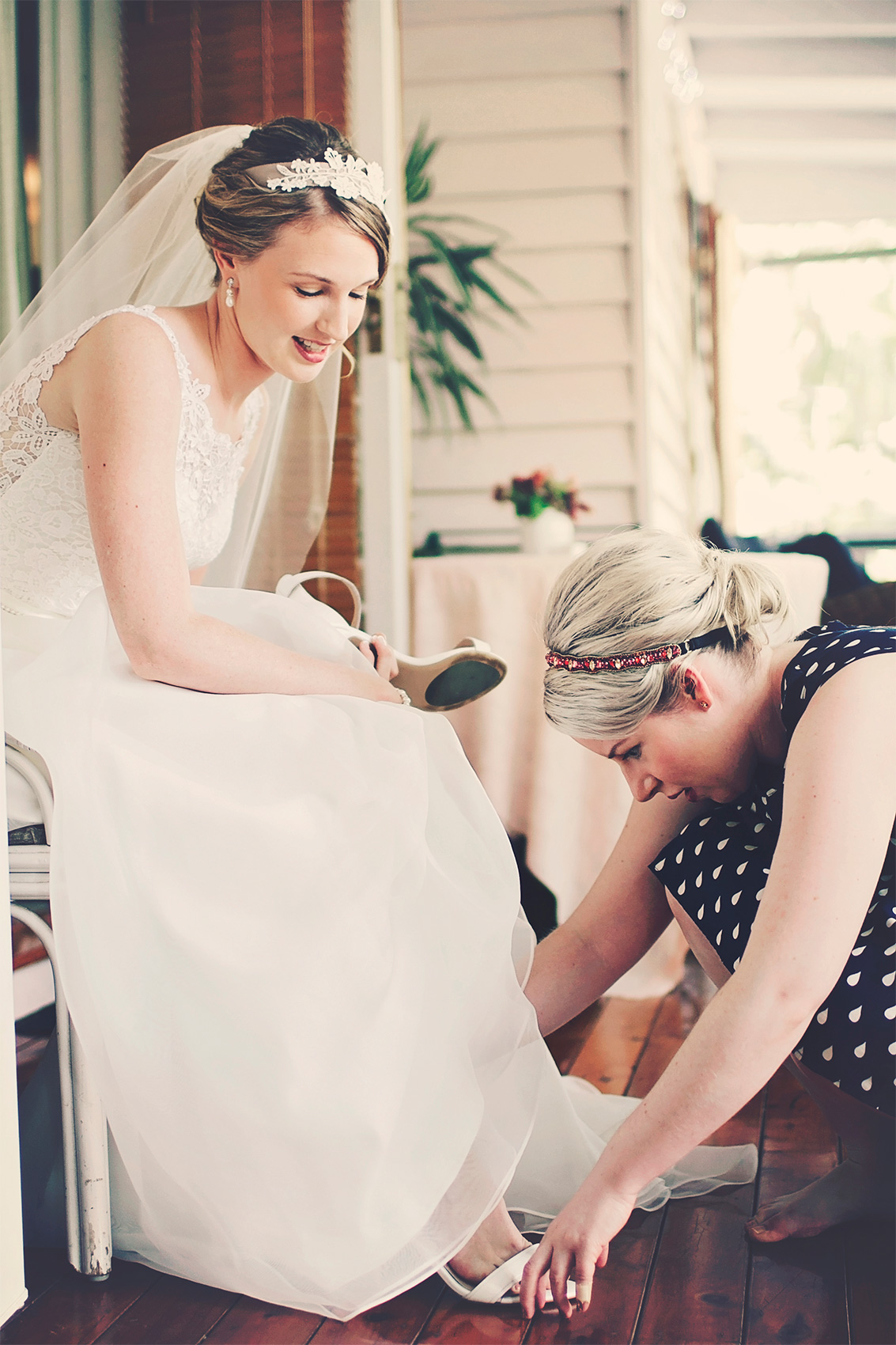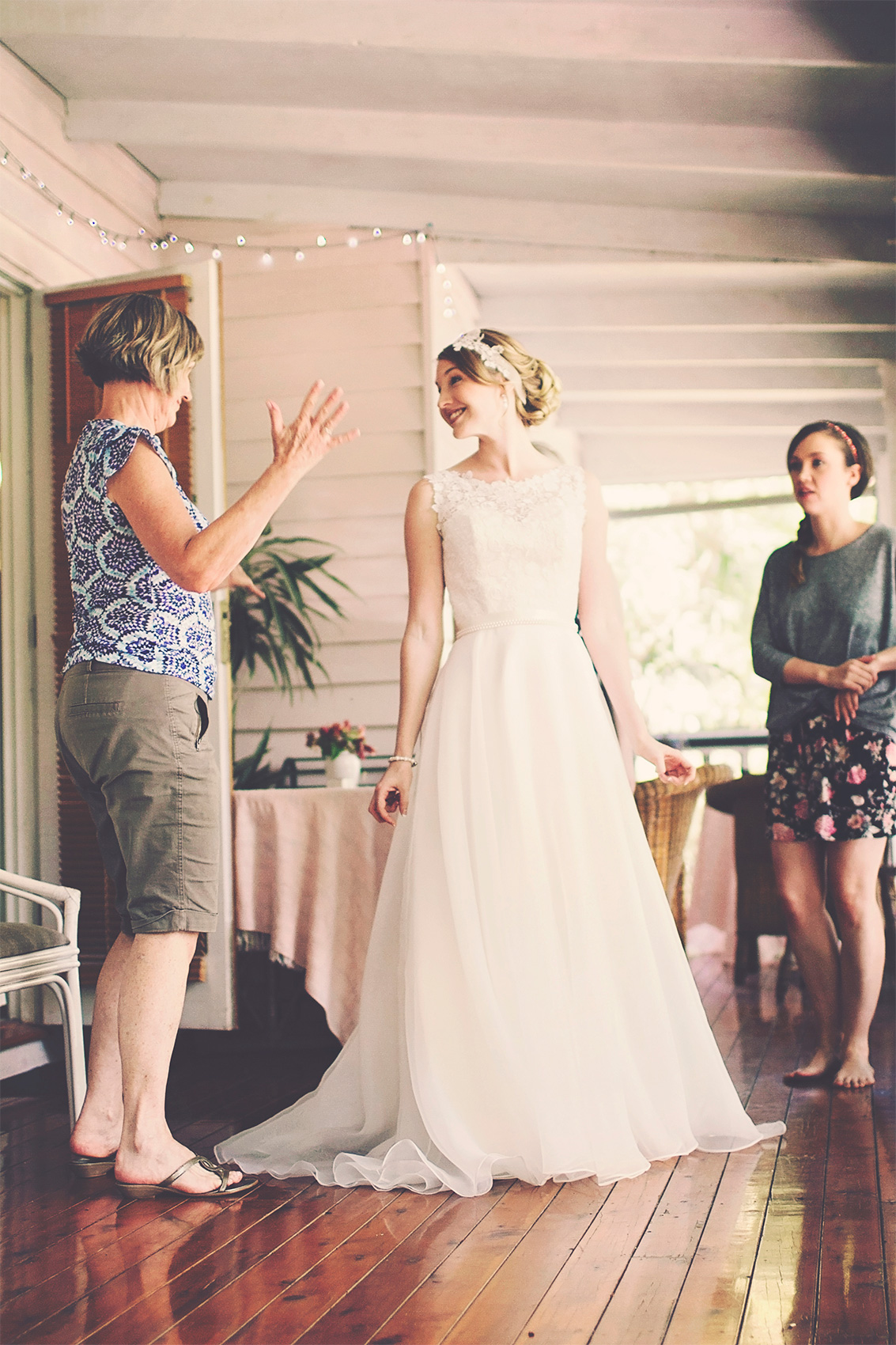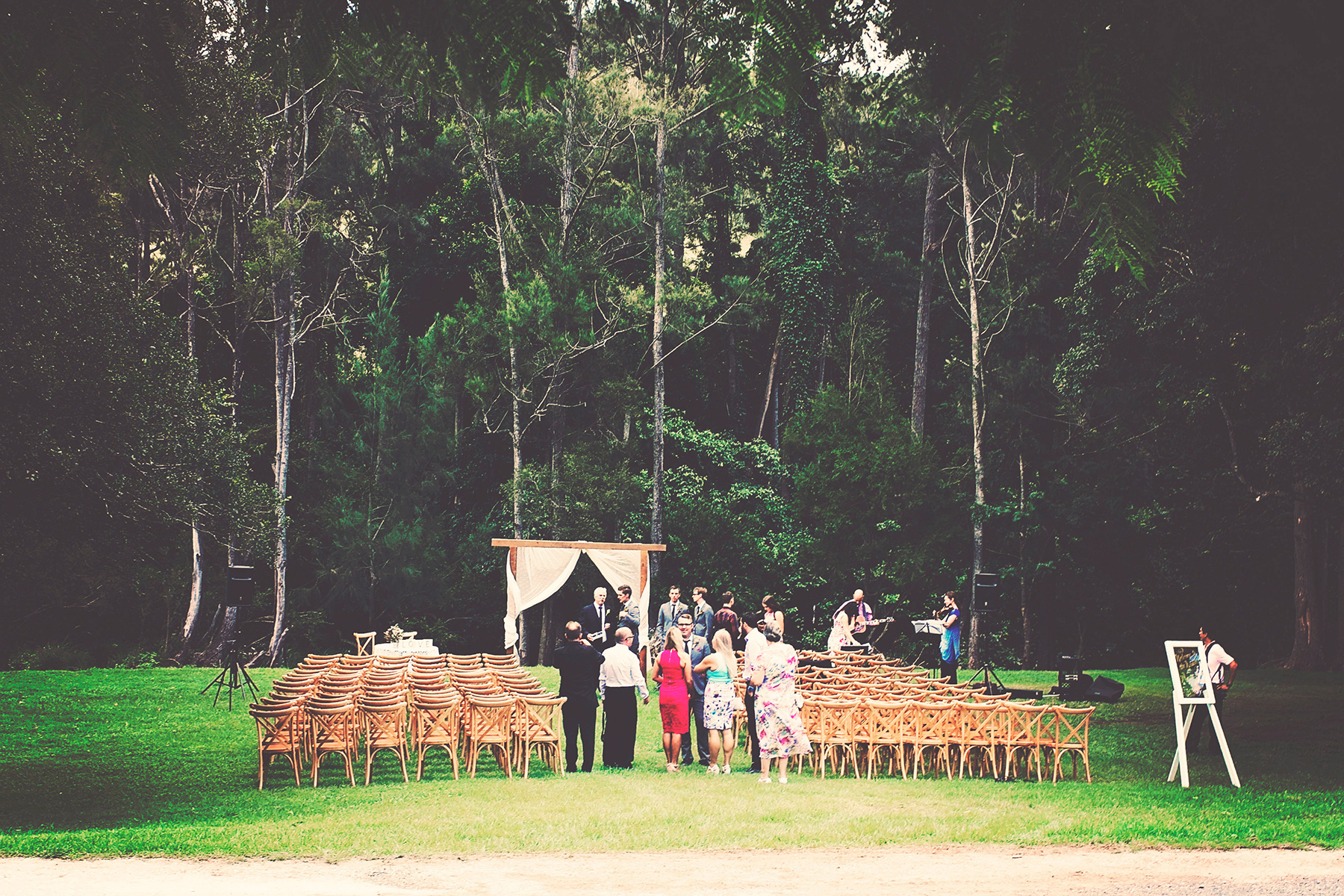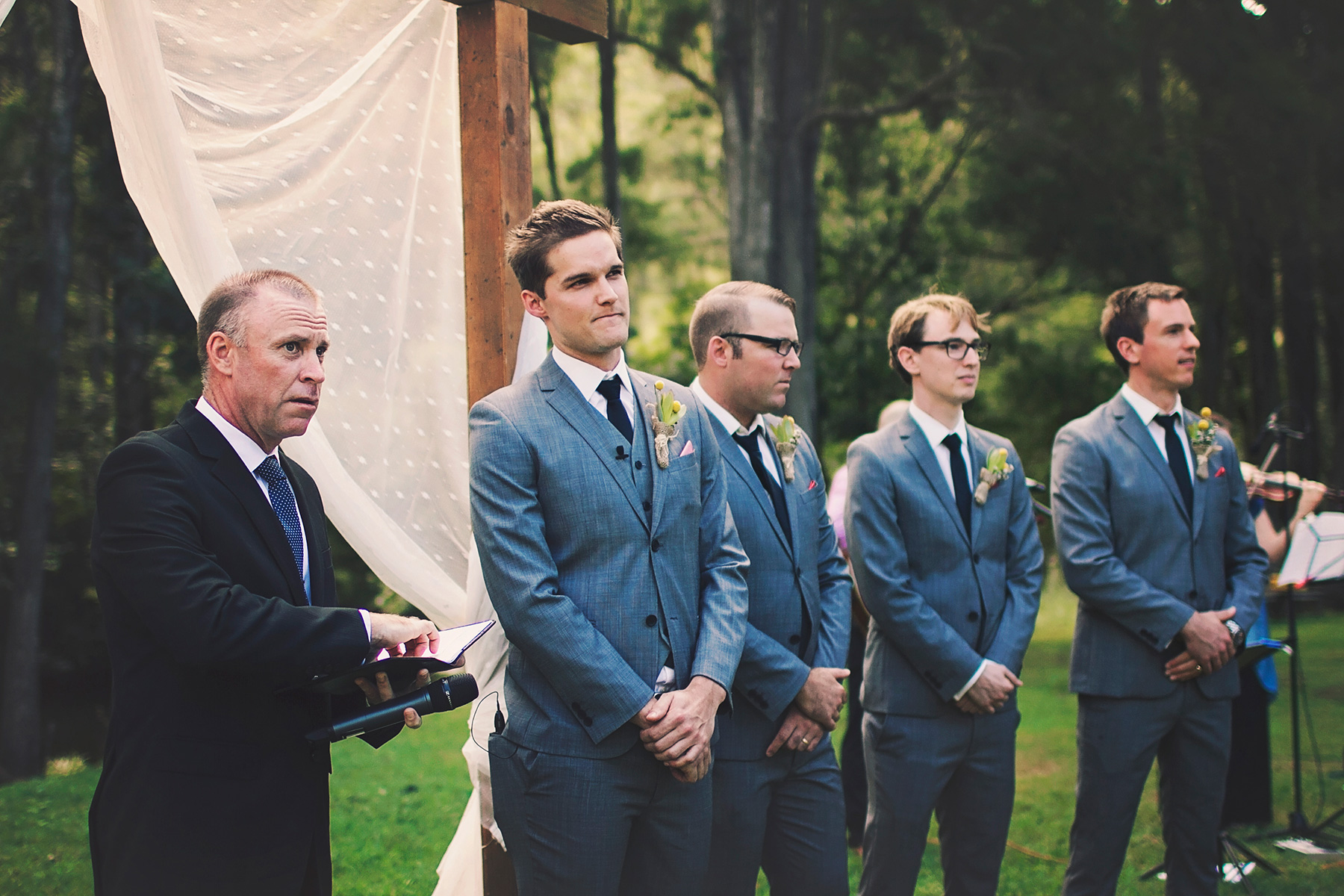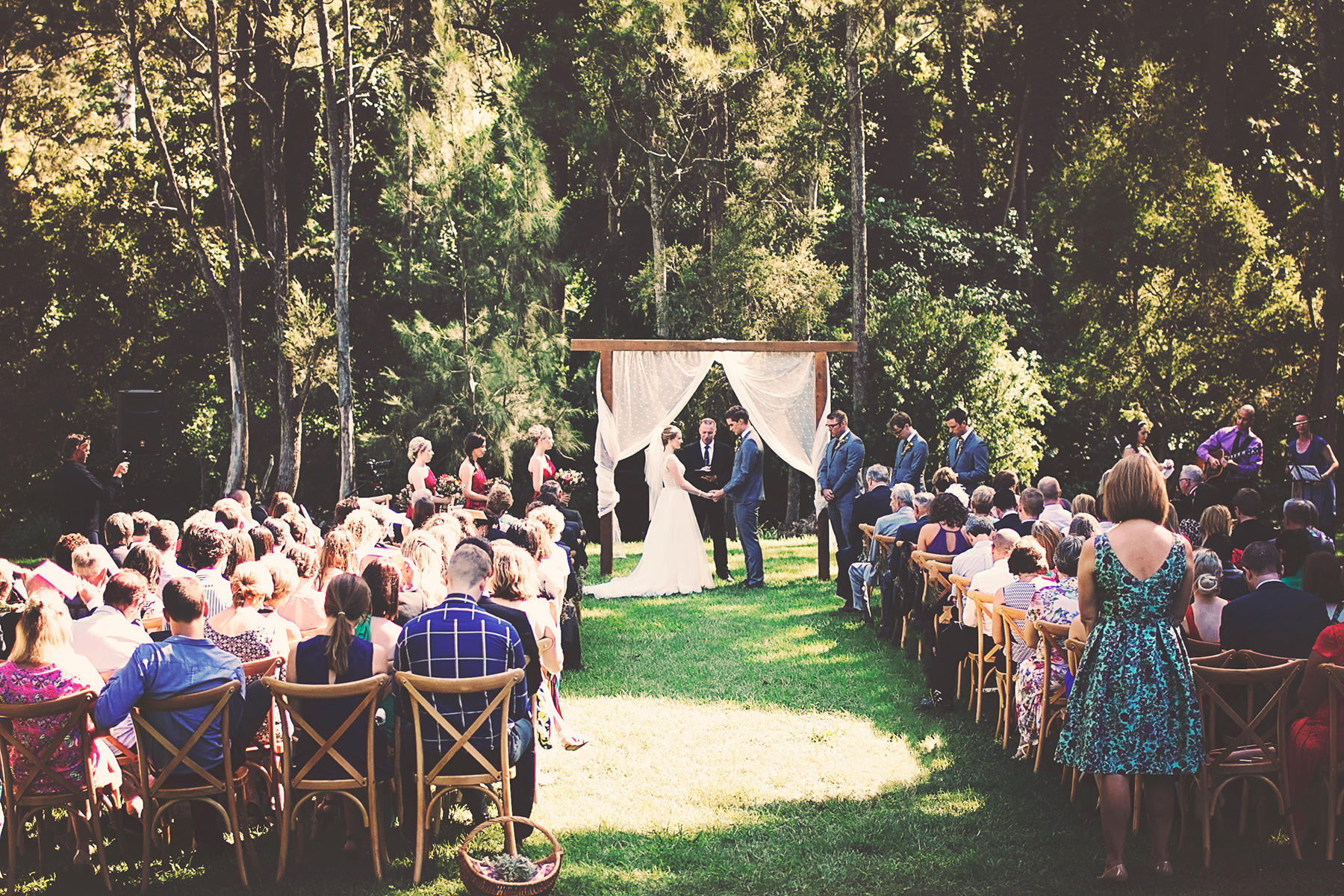 "I definitely liked what I saw and boldly went up to introduce myself!" remembers Anna of her first meeting with Jamie in 2013.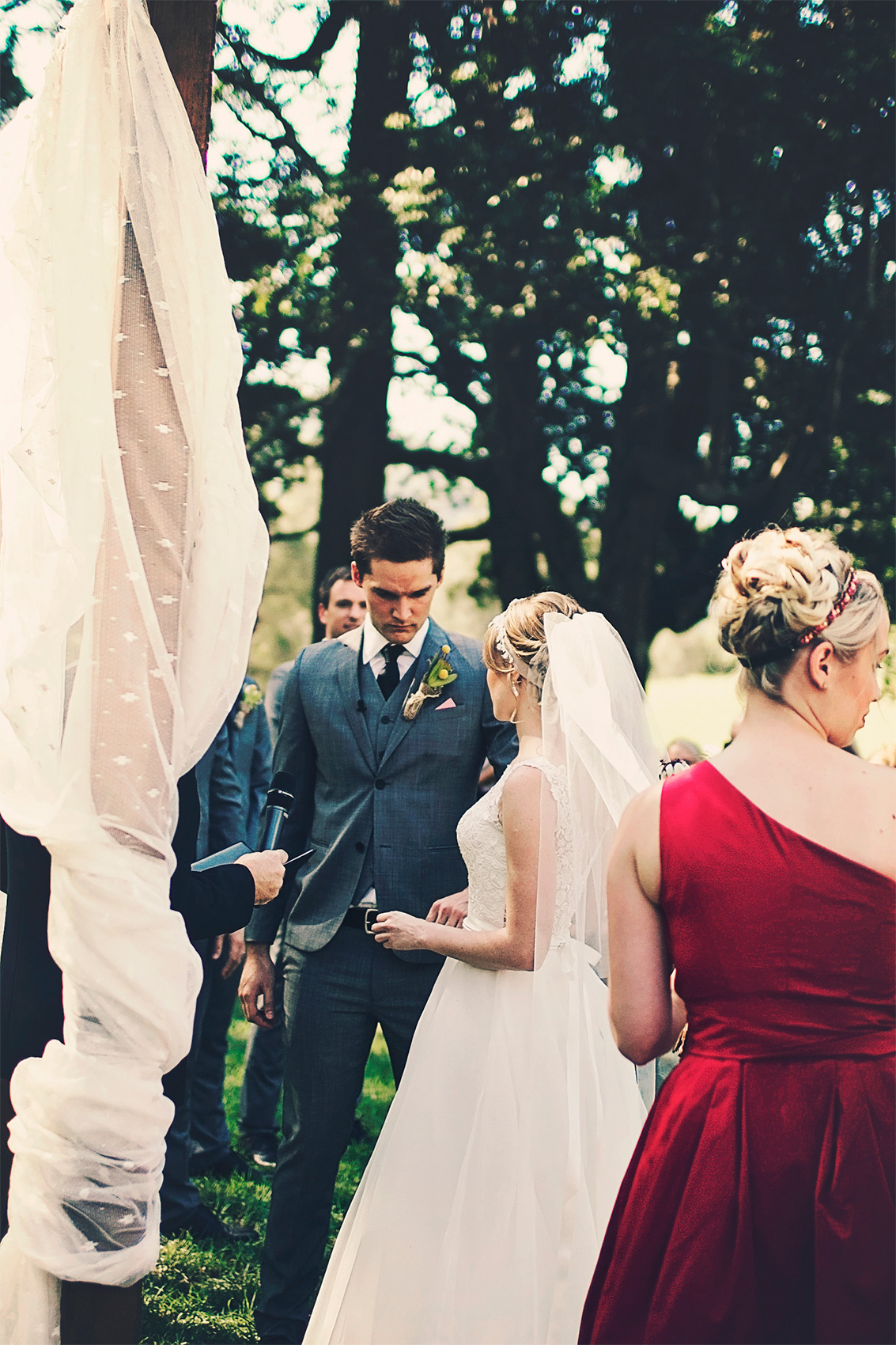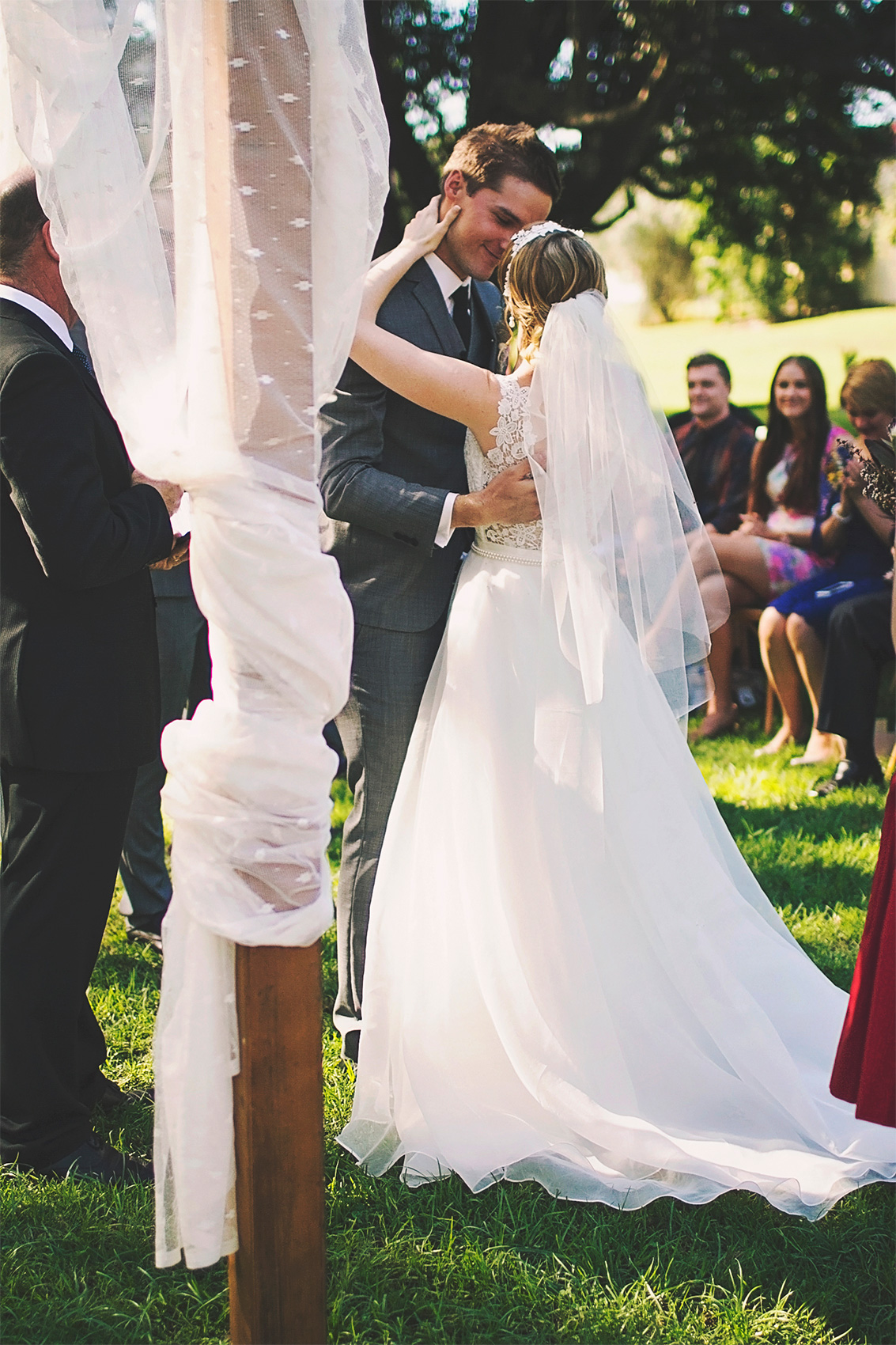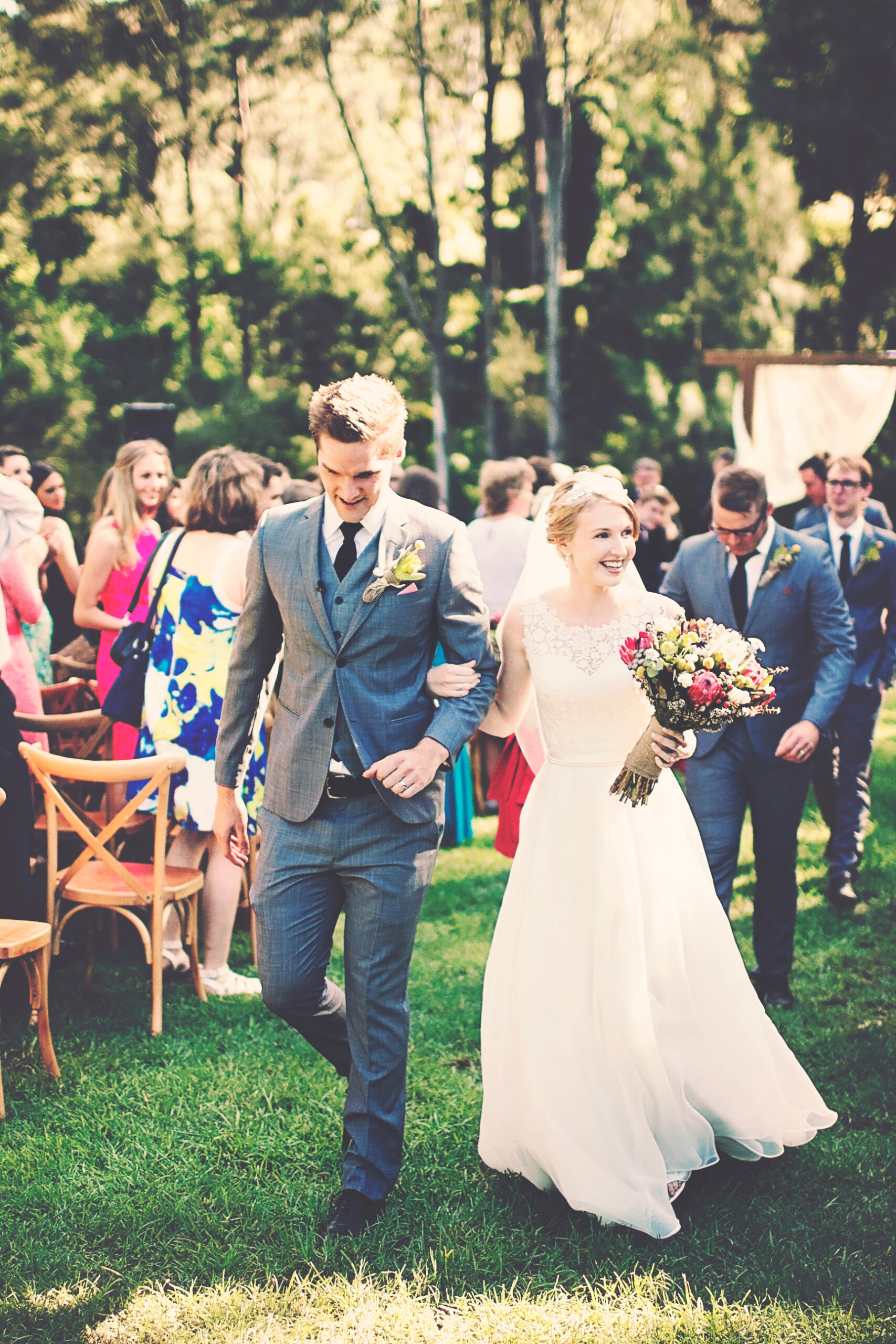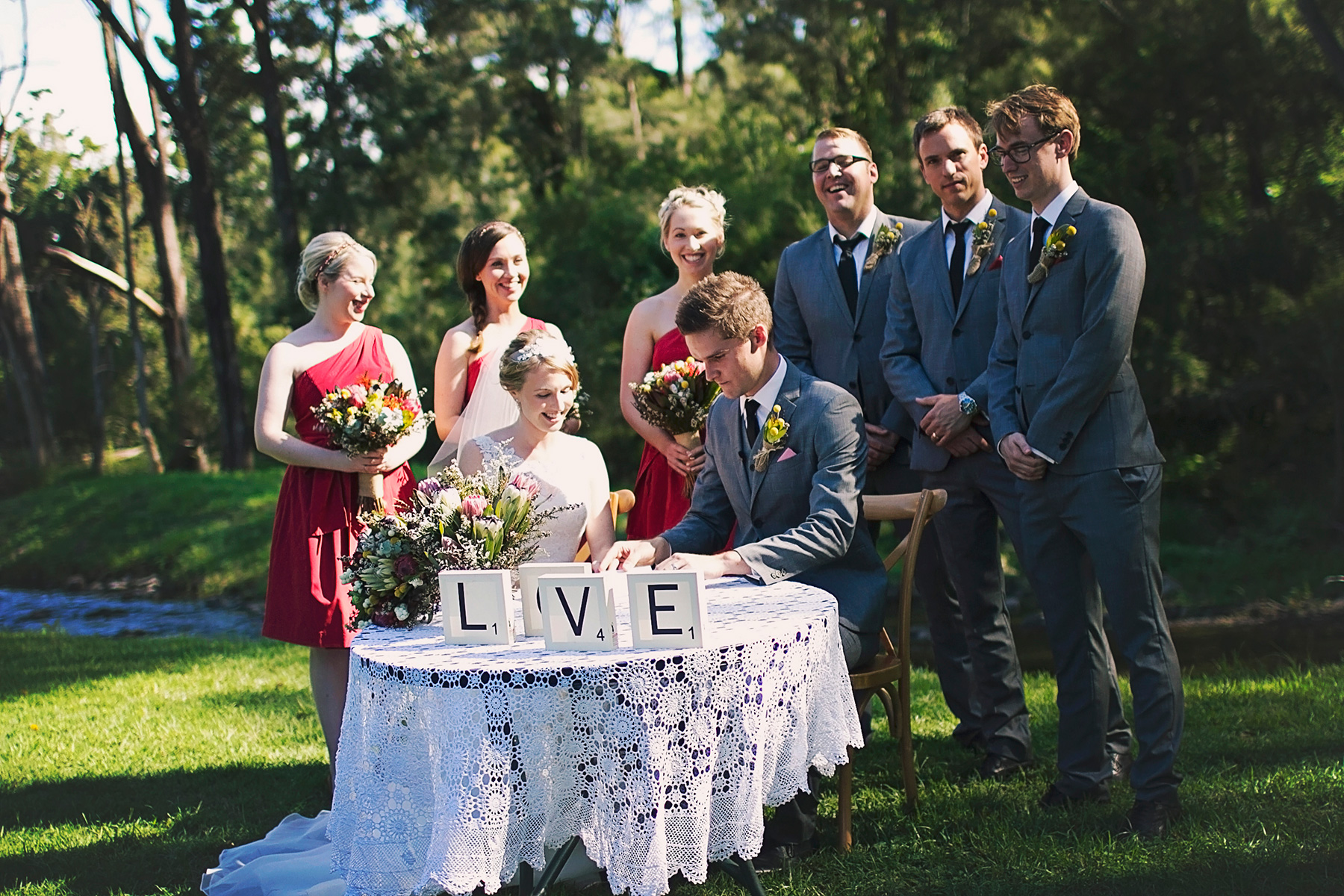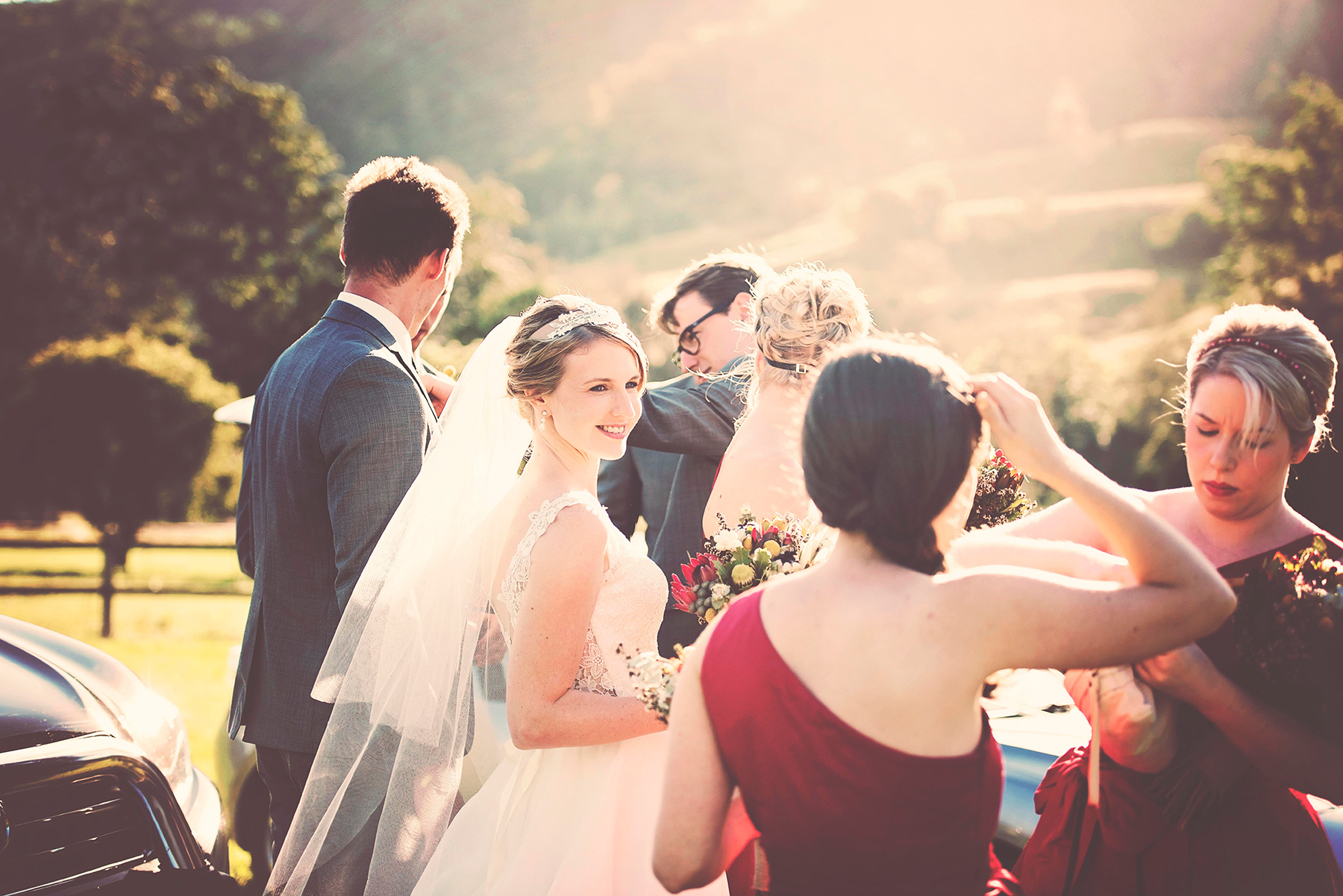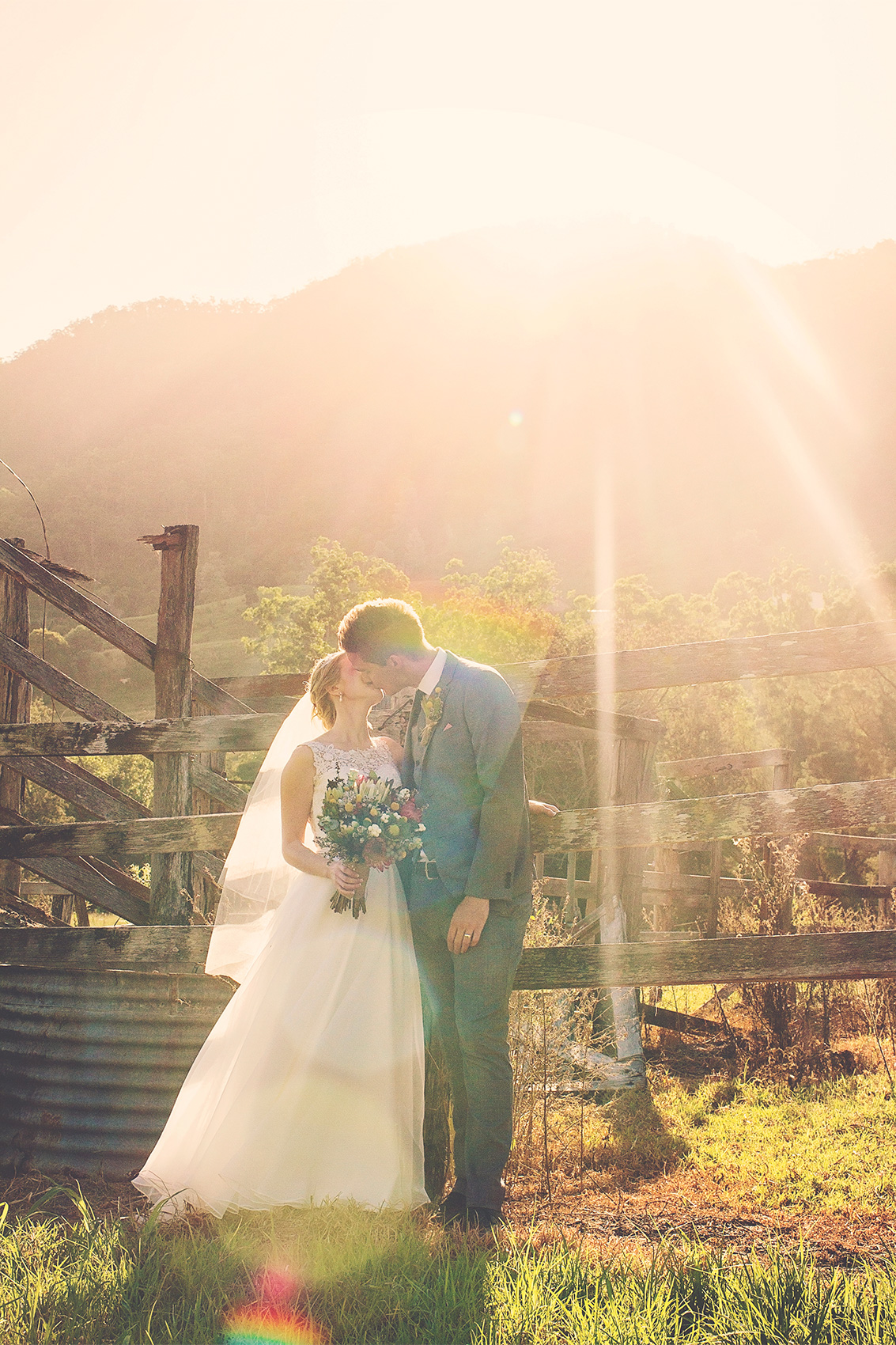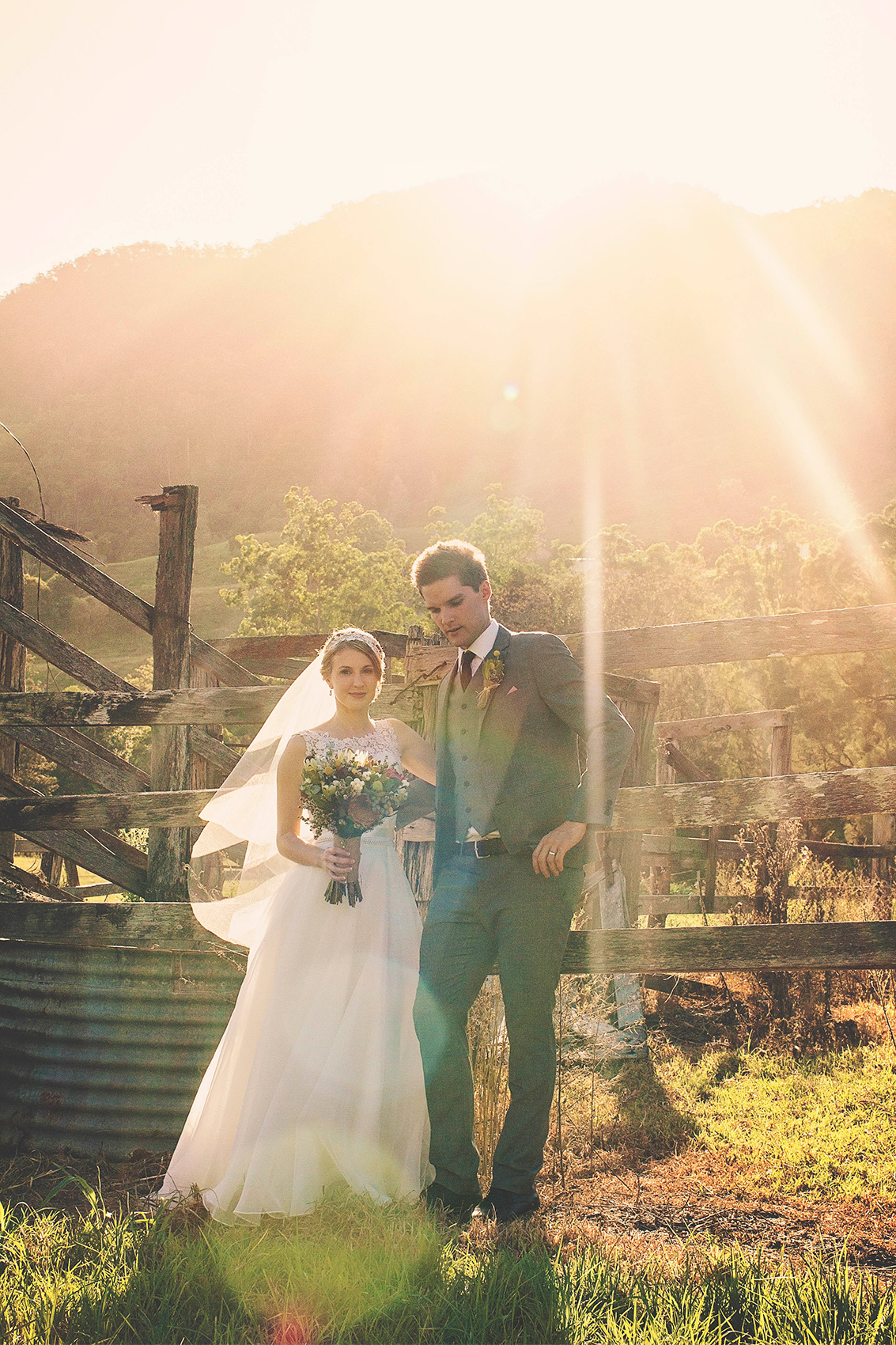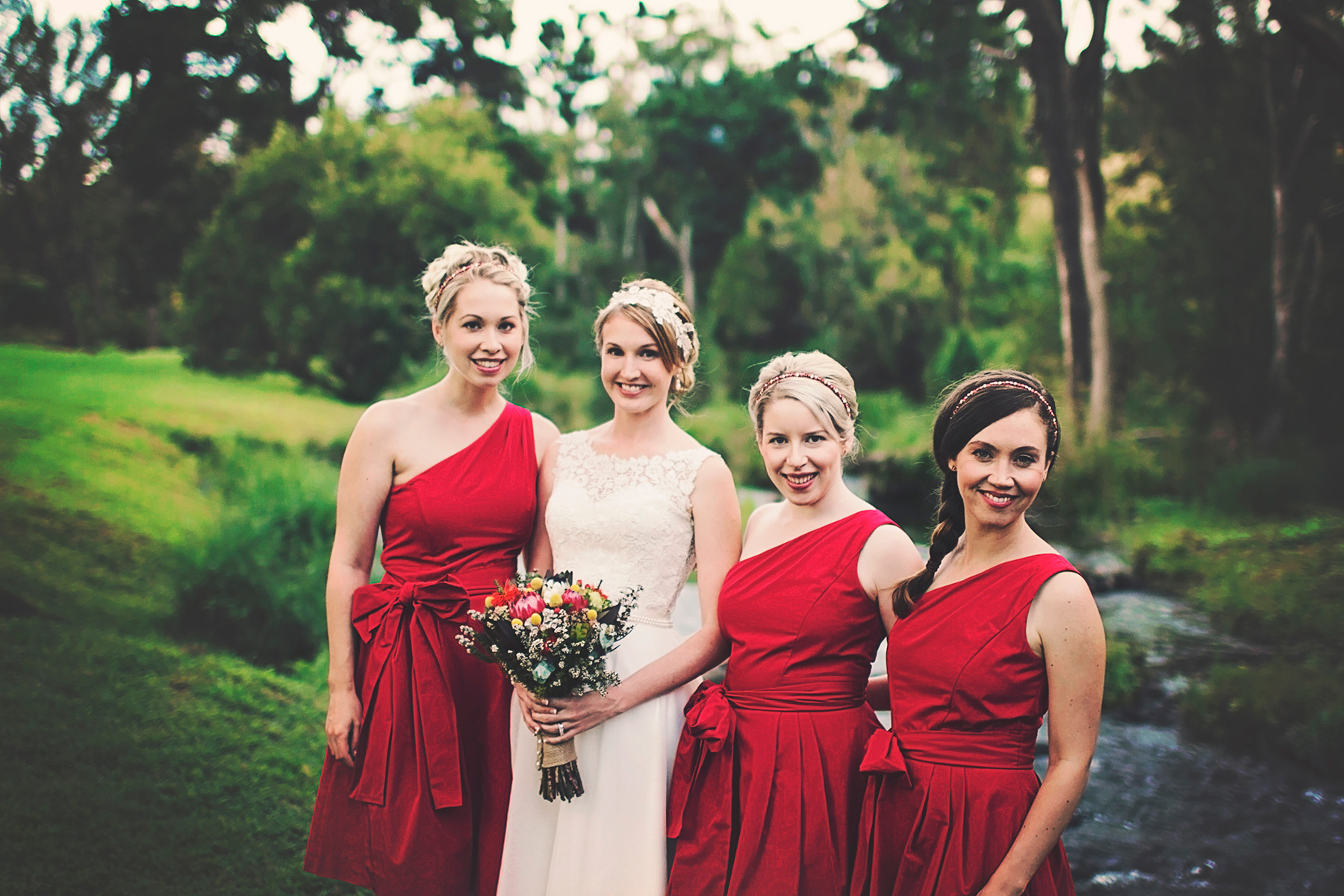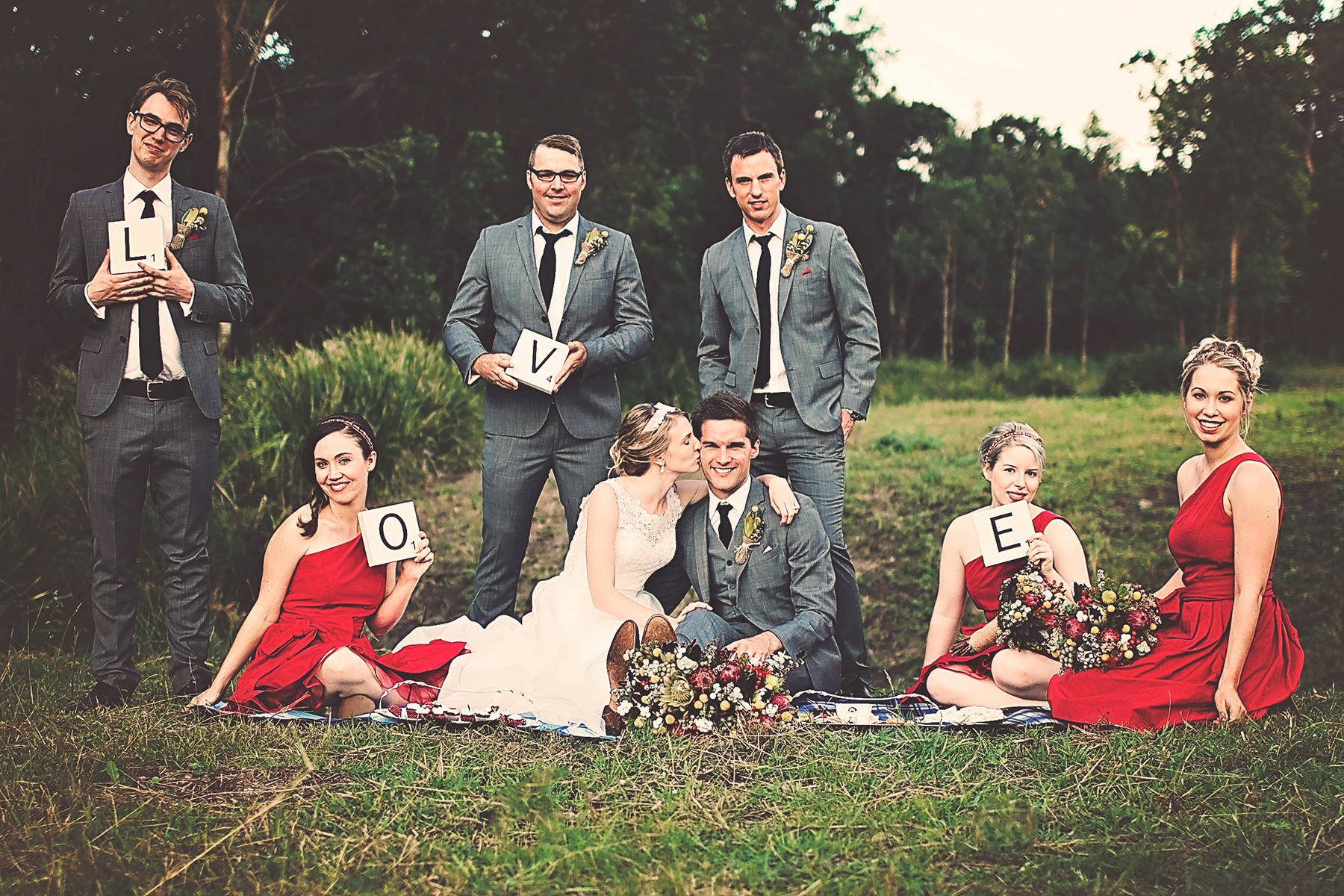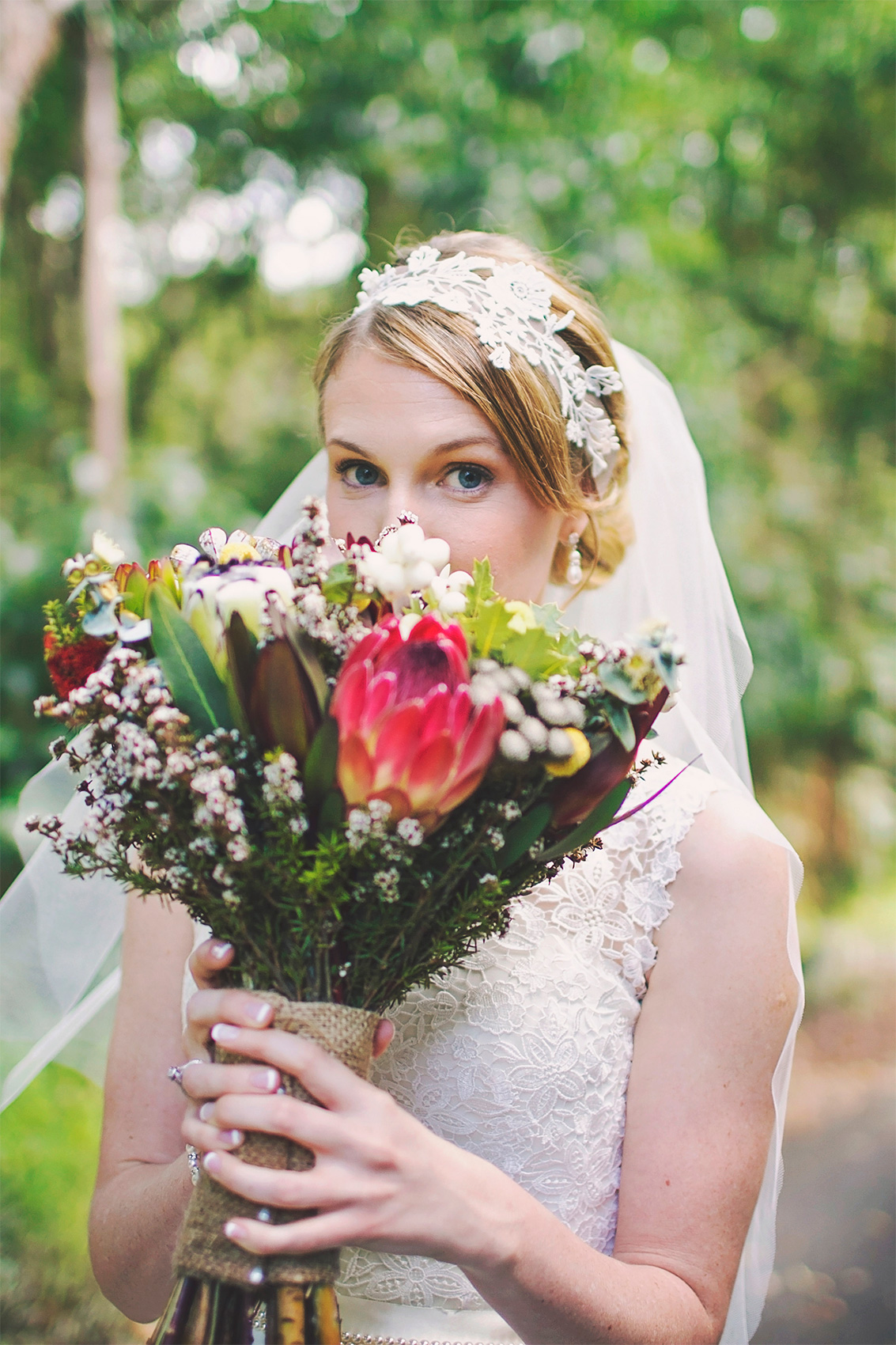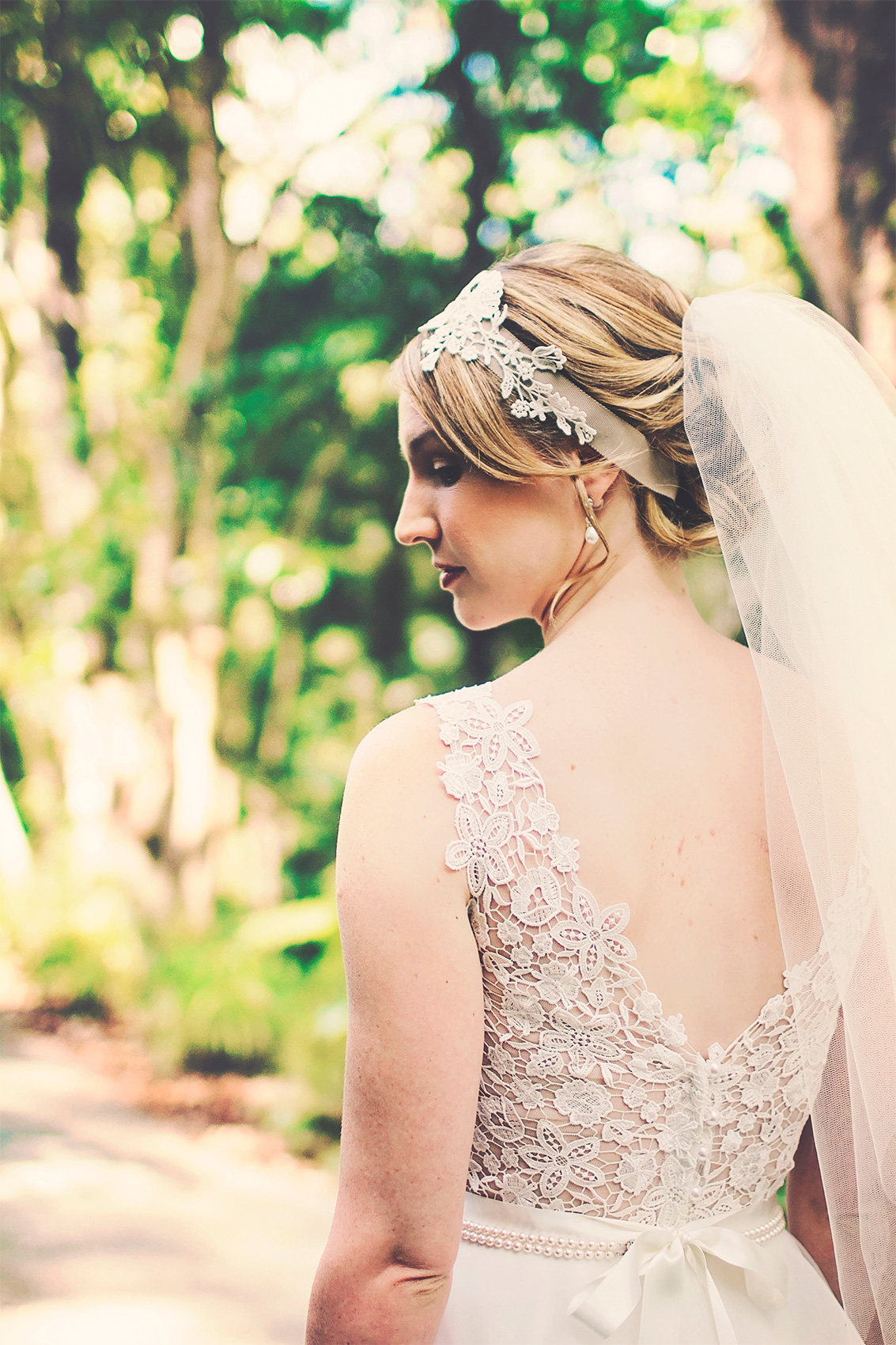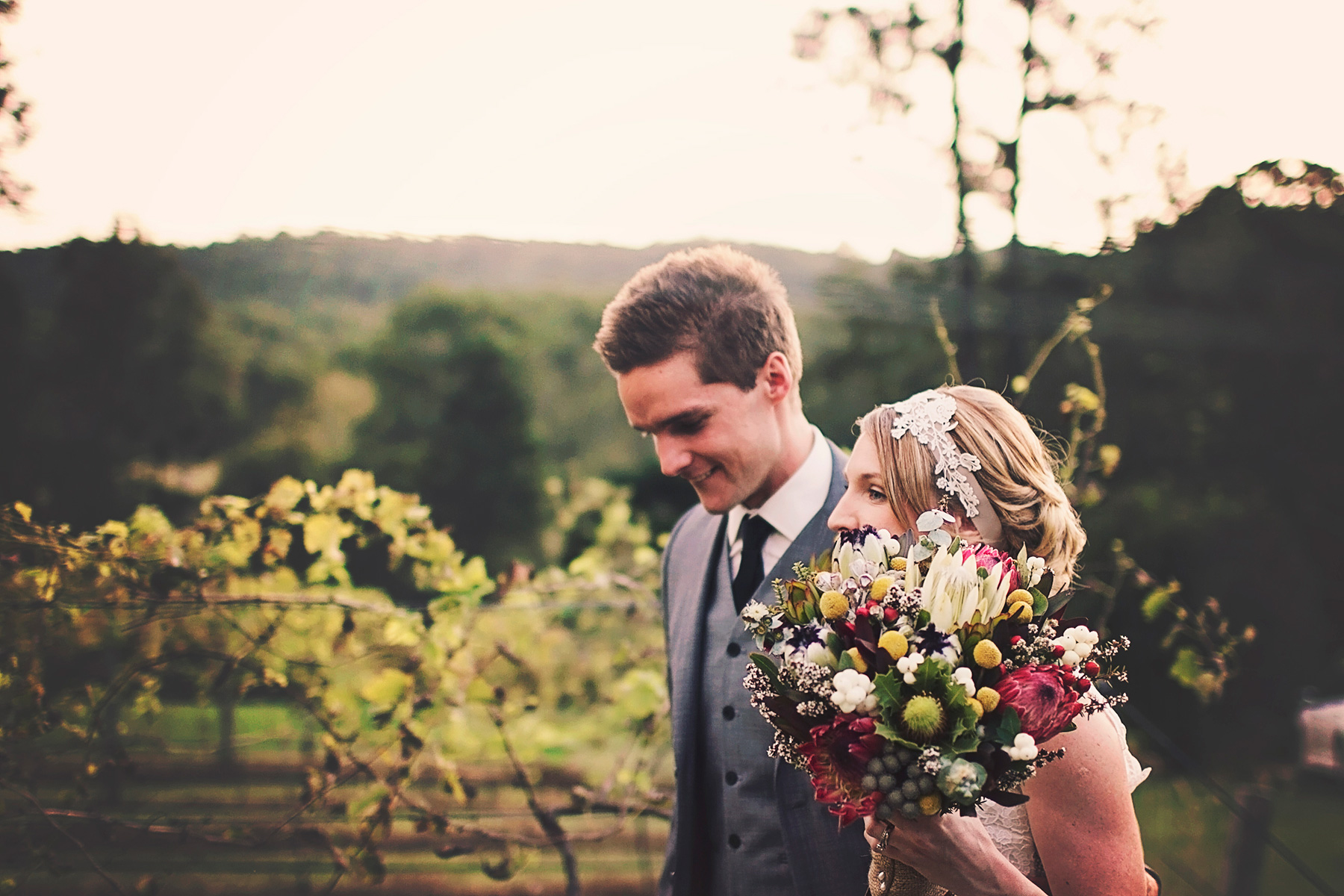 Anna's bouquet represented her chic rustic theme with a gorgeous arrangement of natives from the Lynch Flower Markets.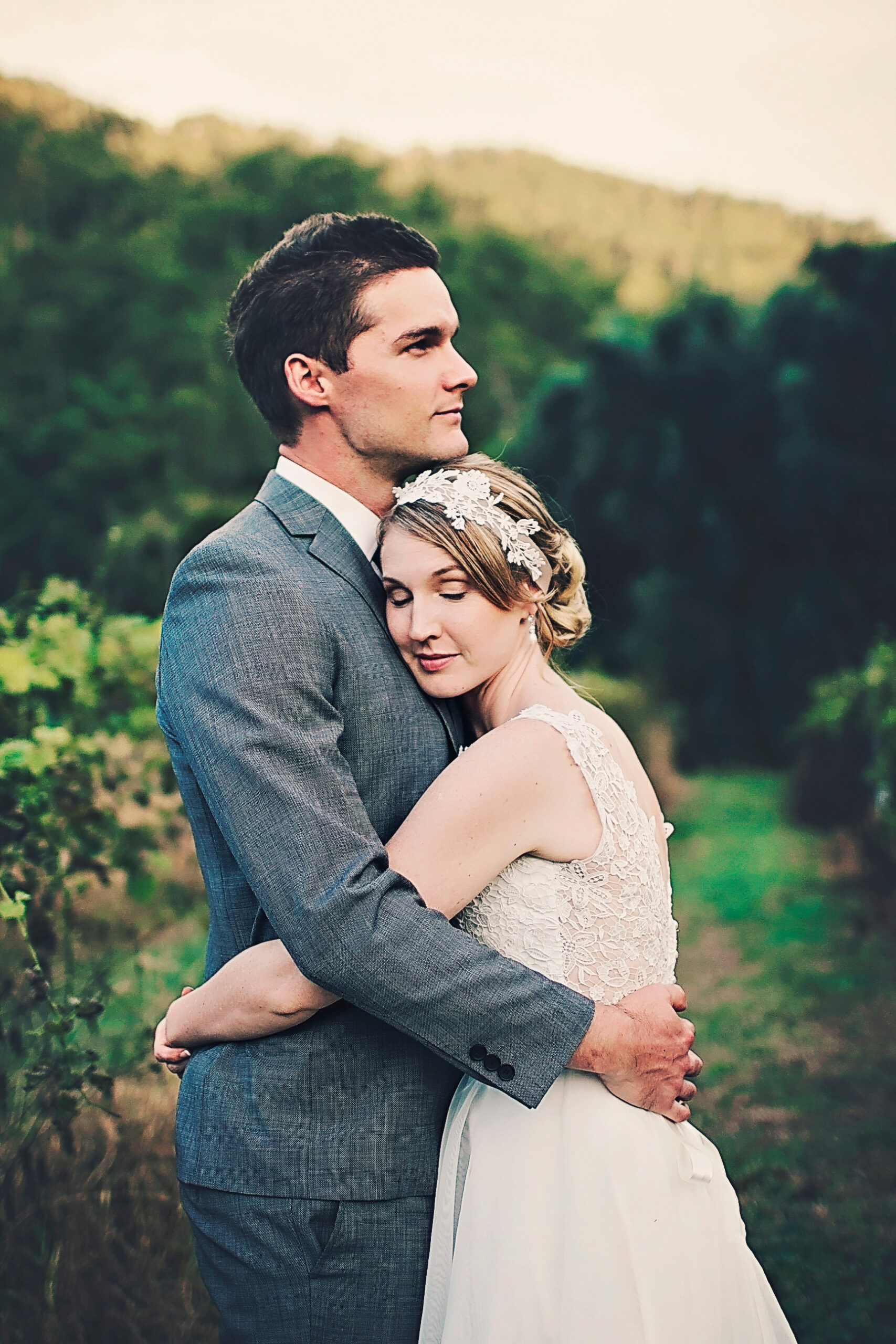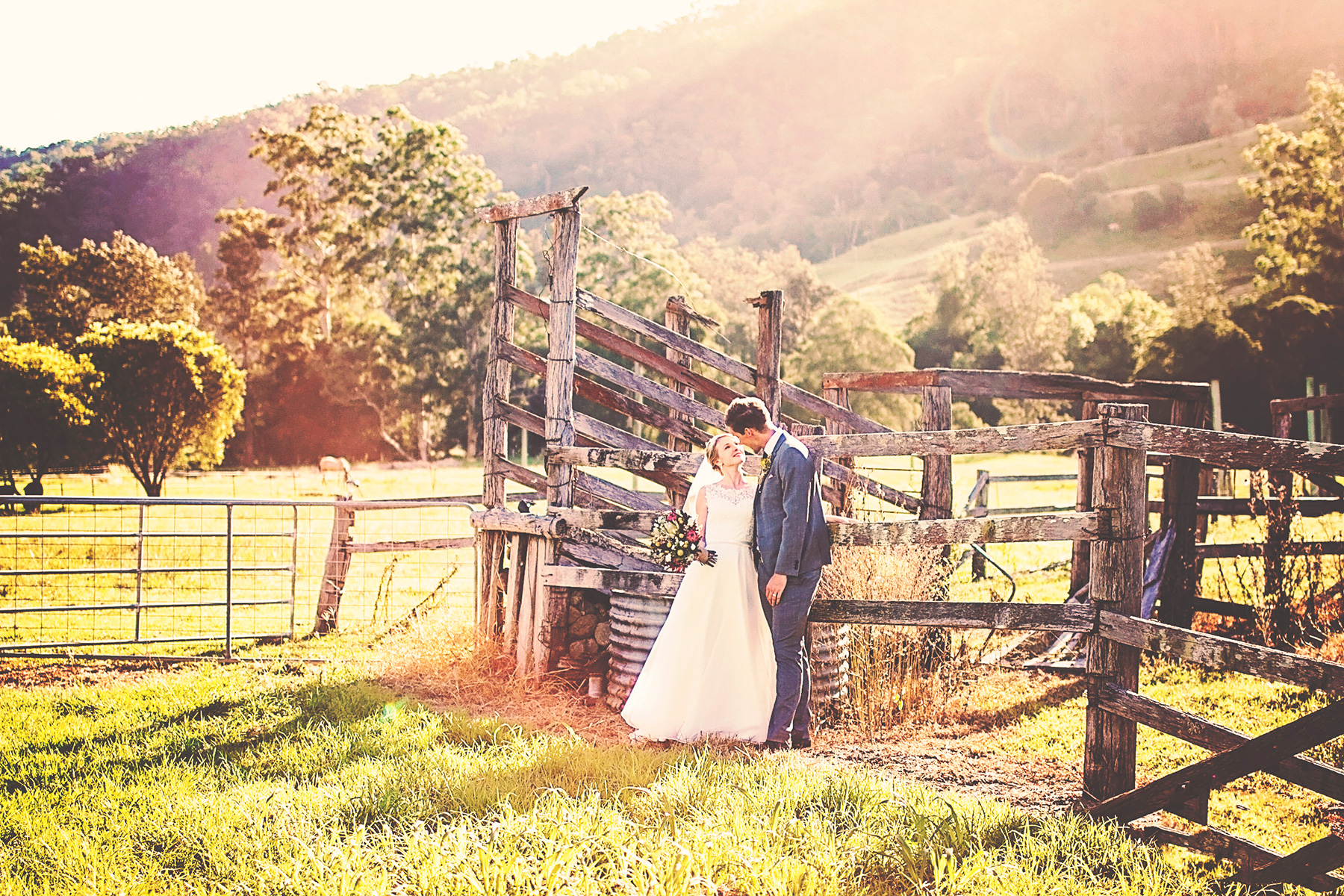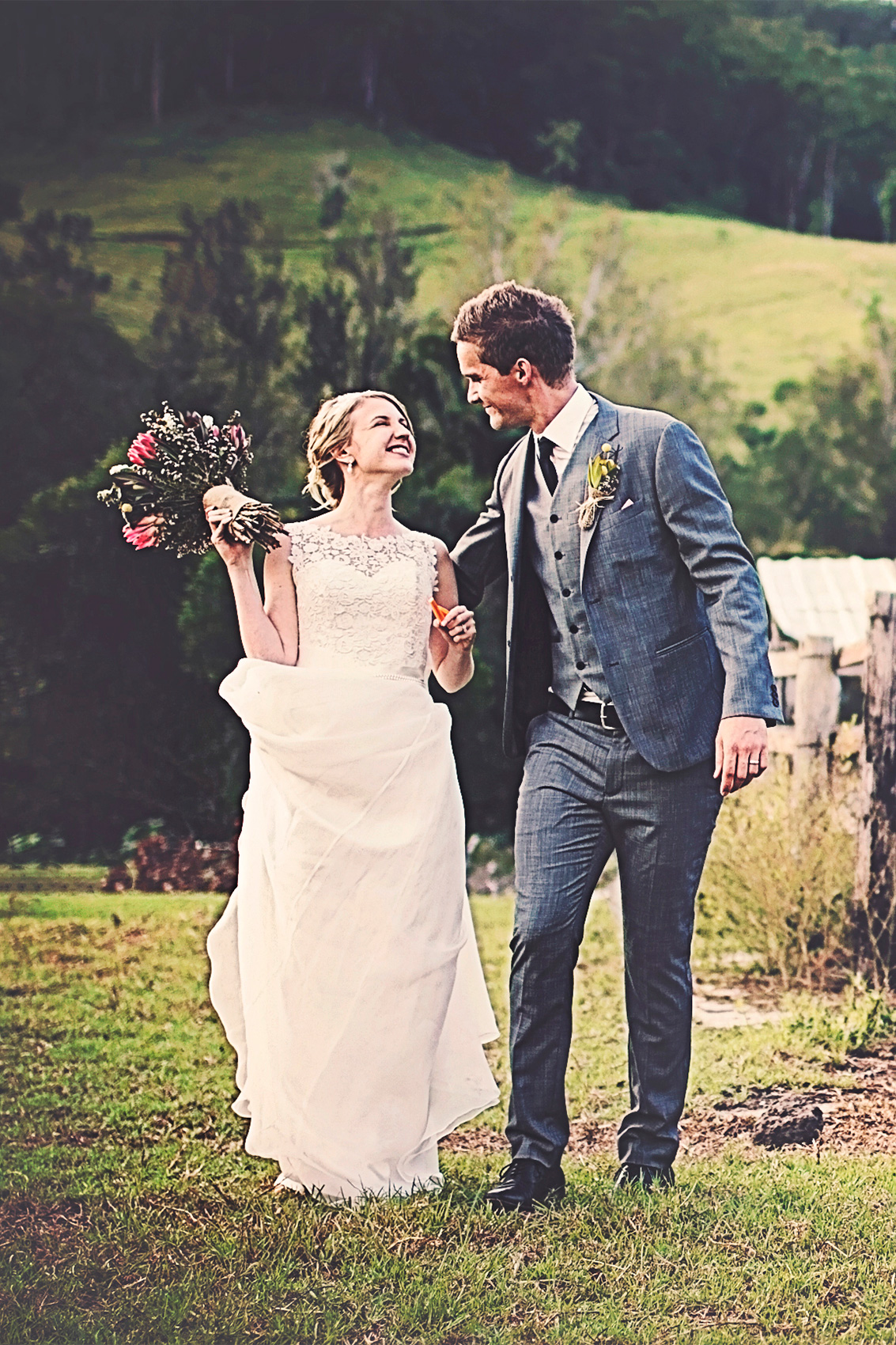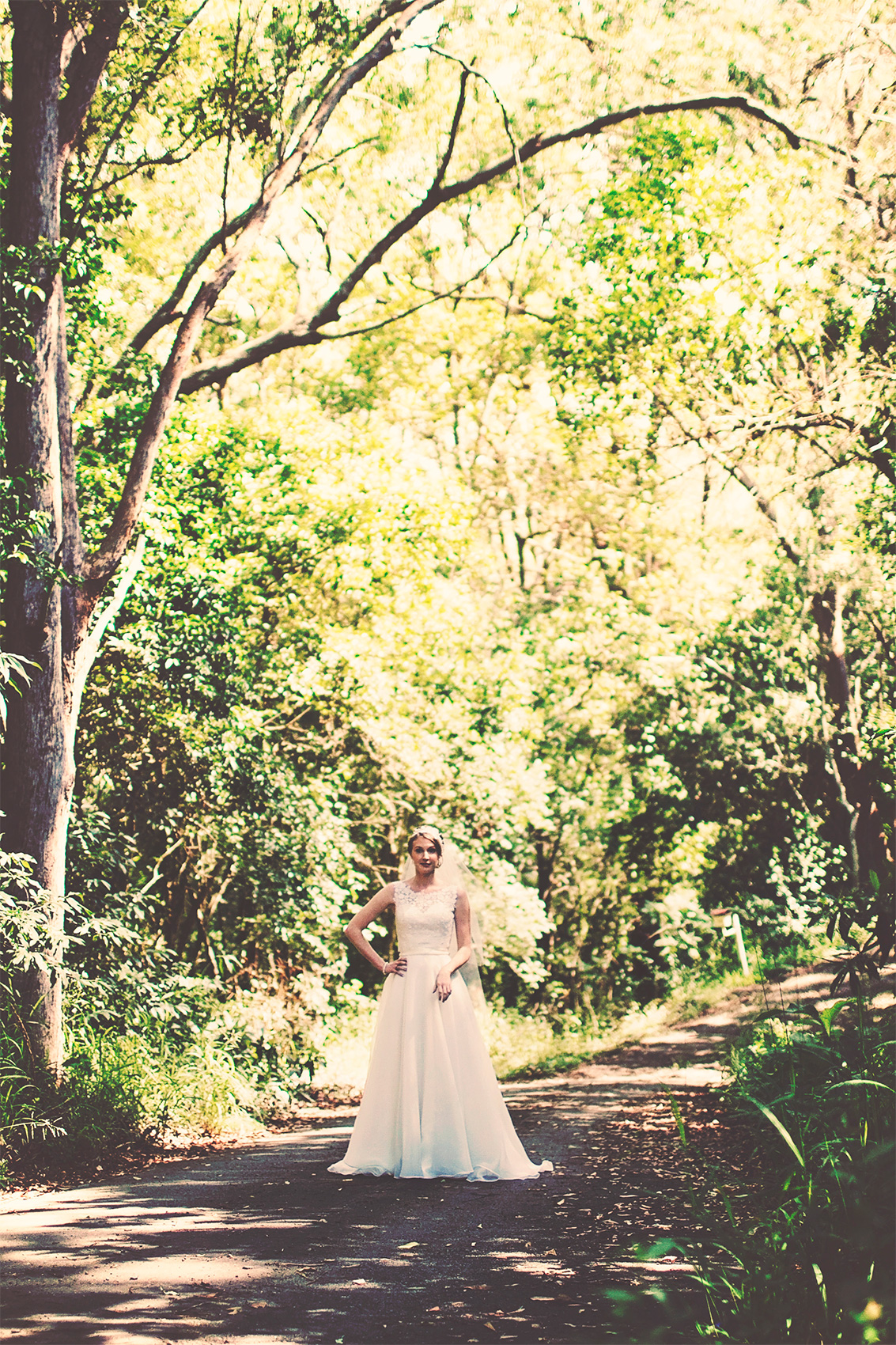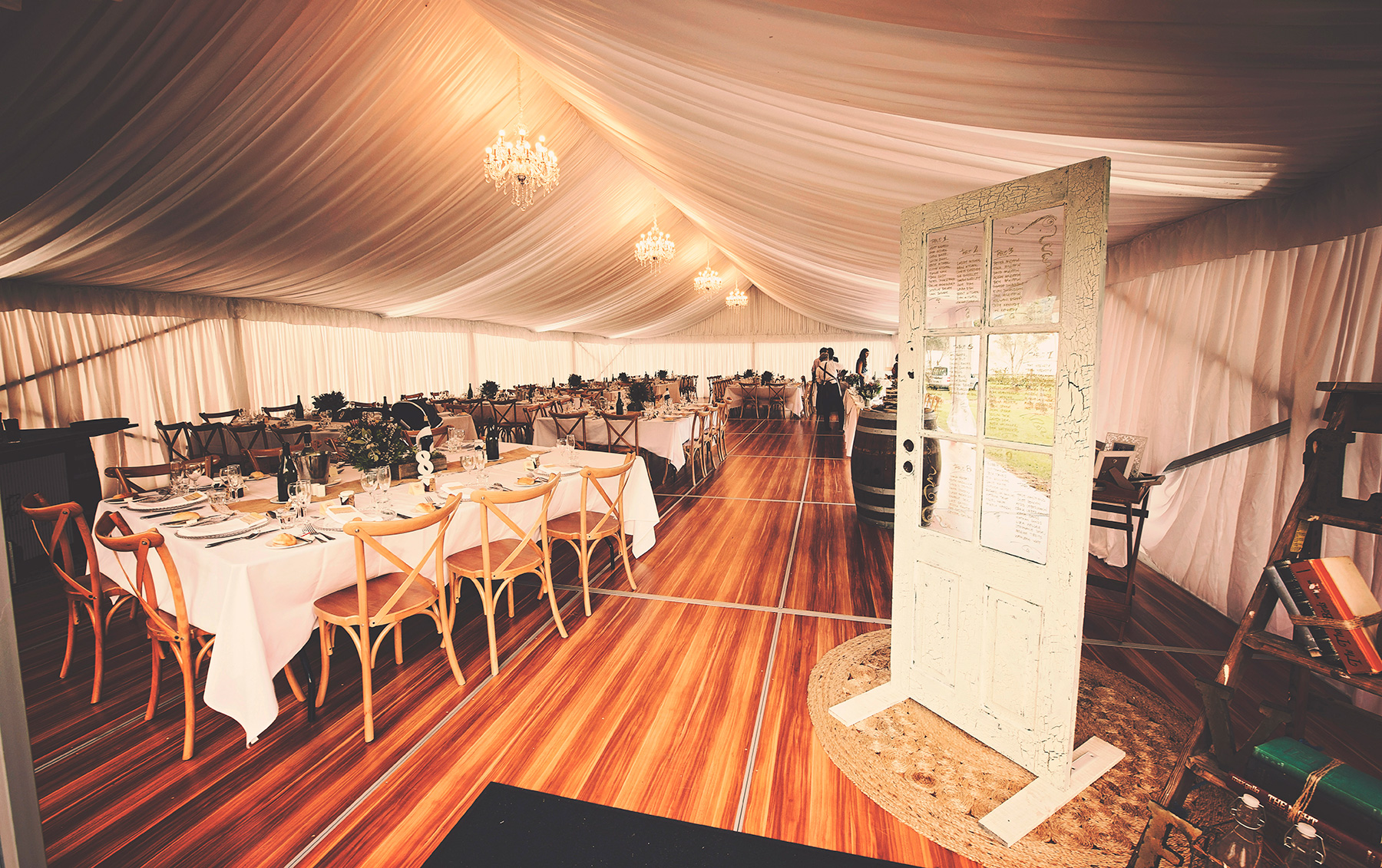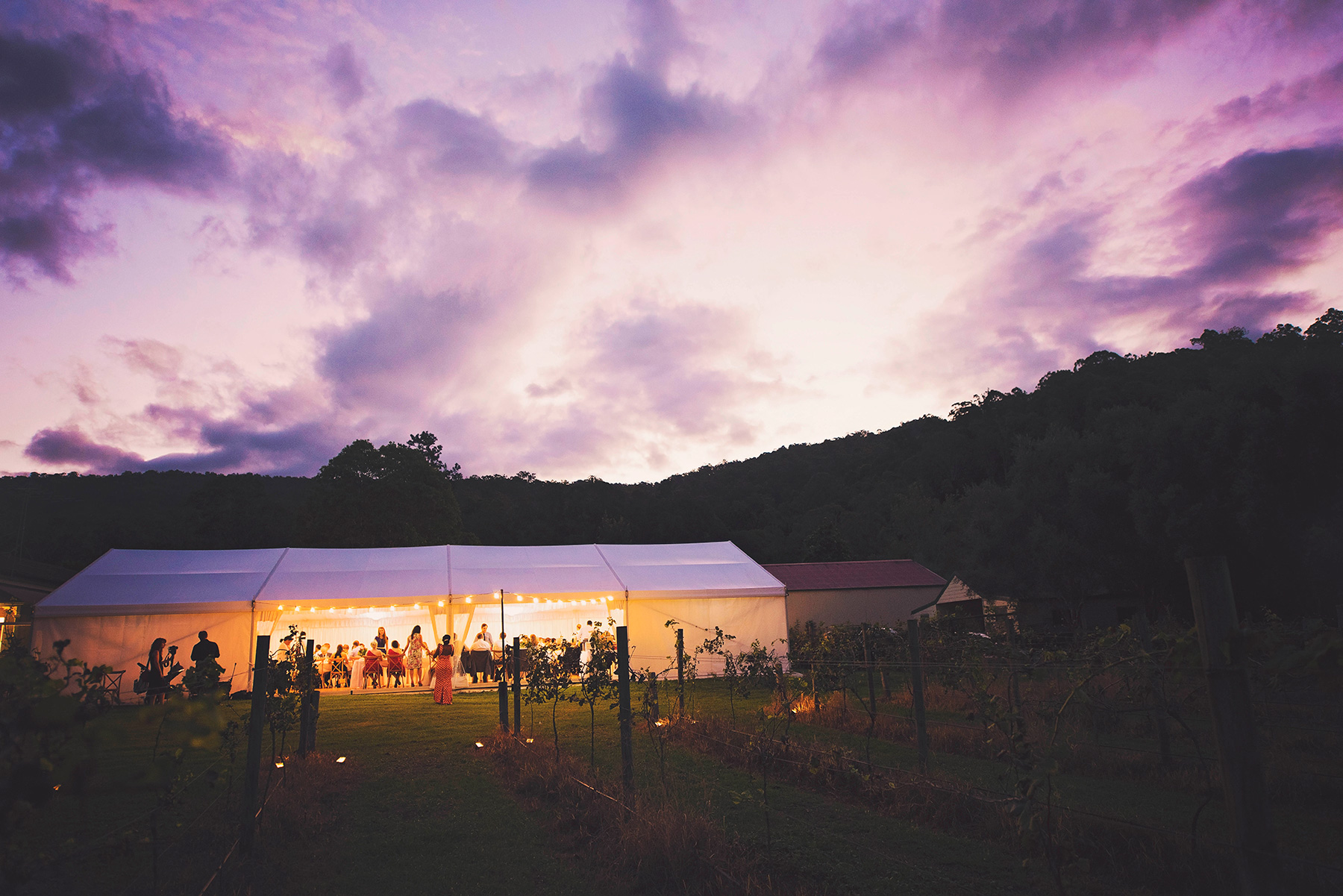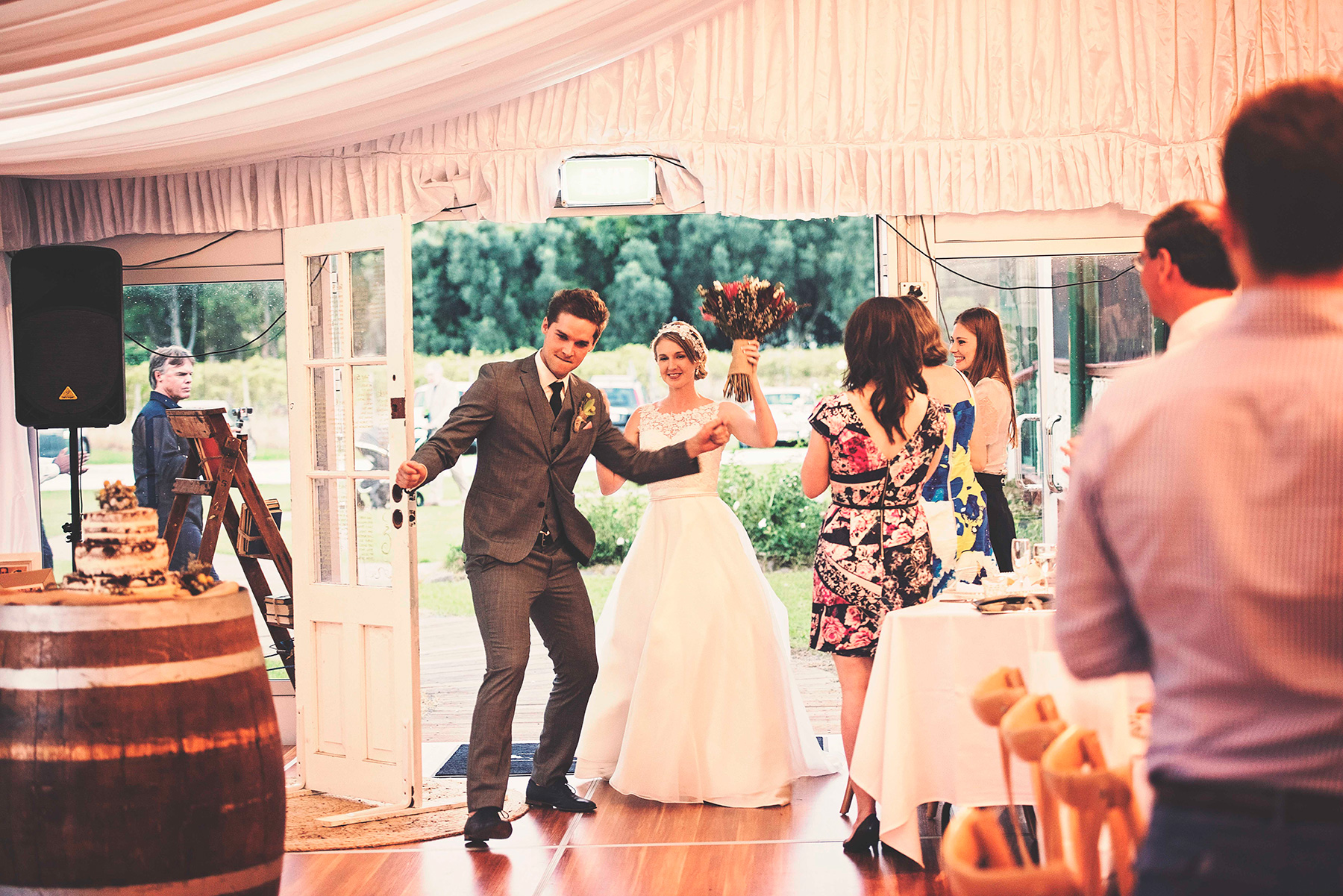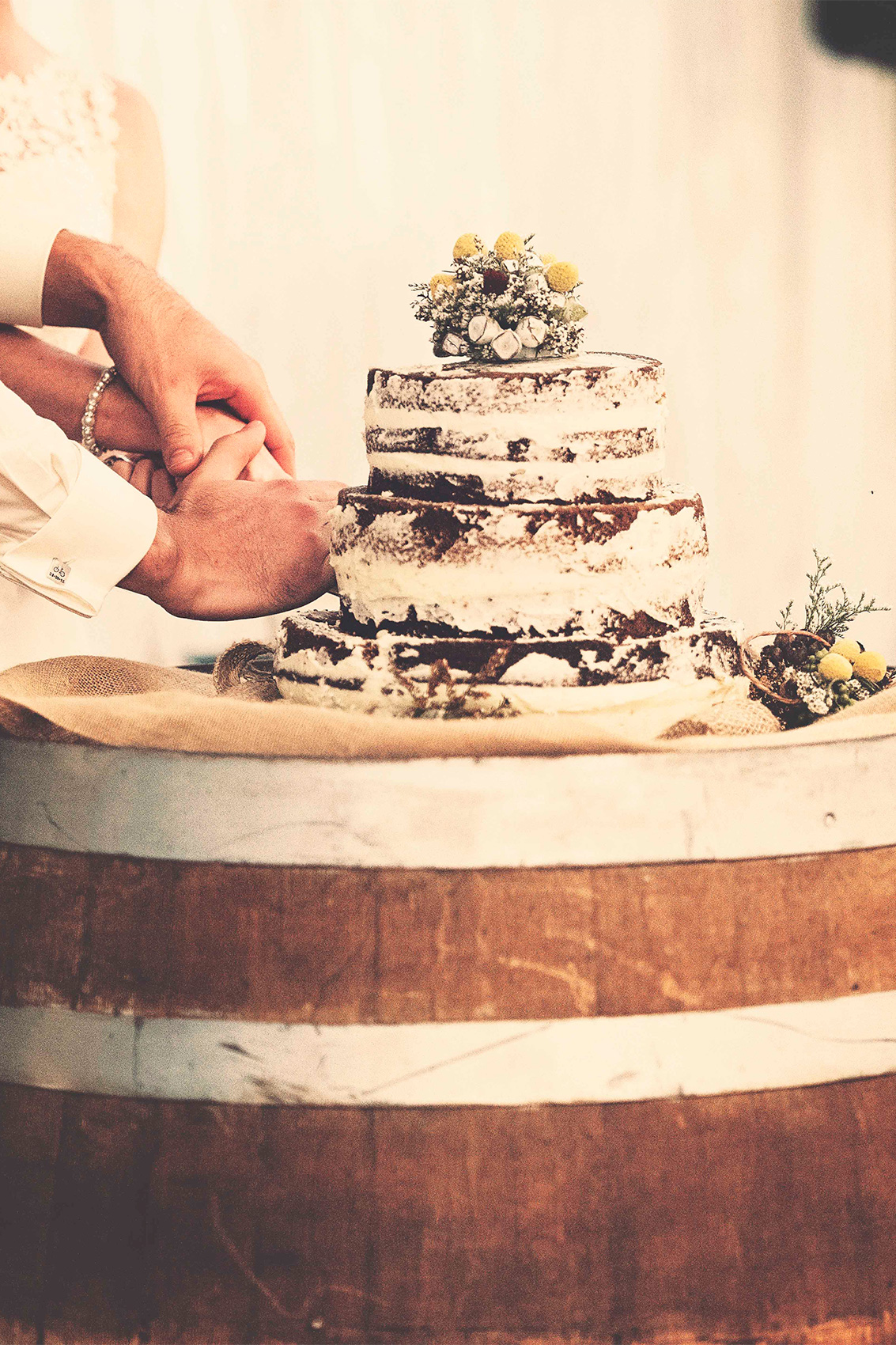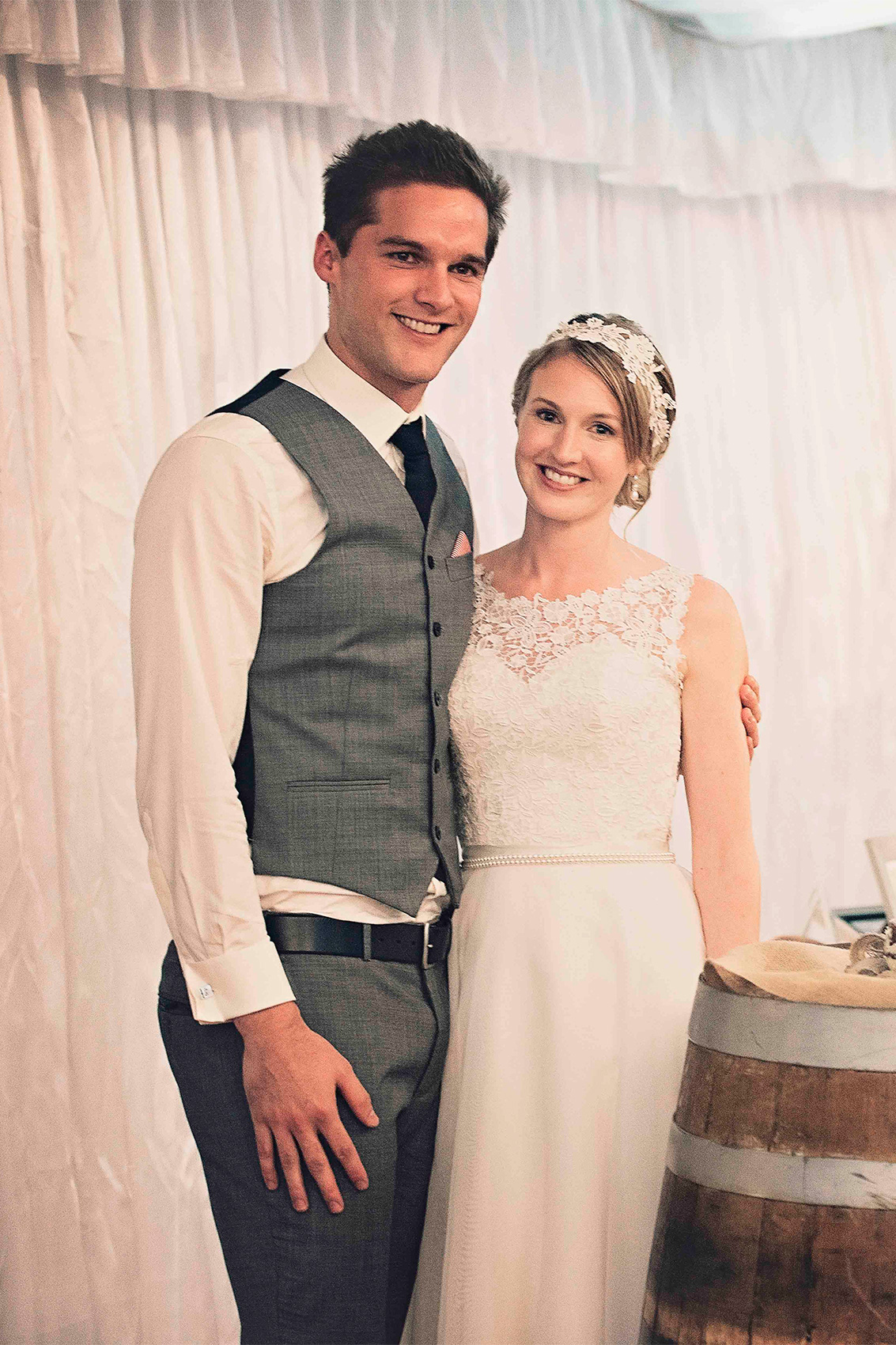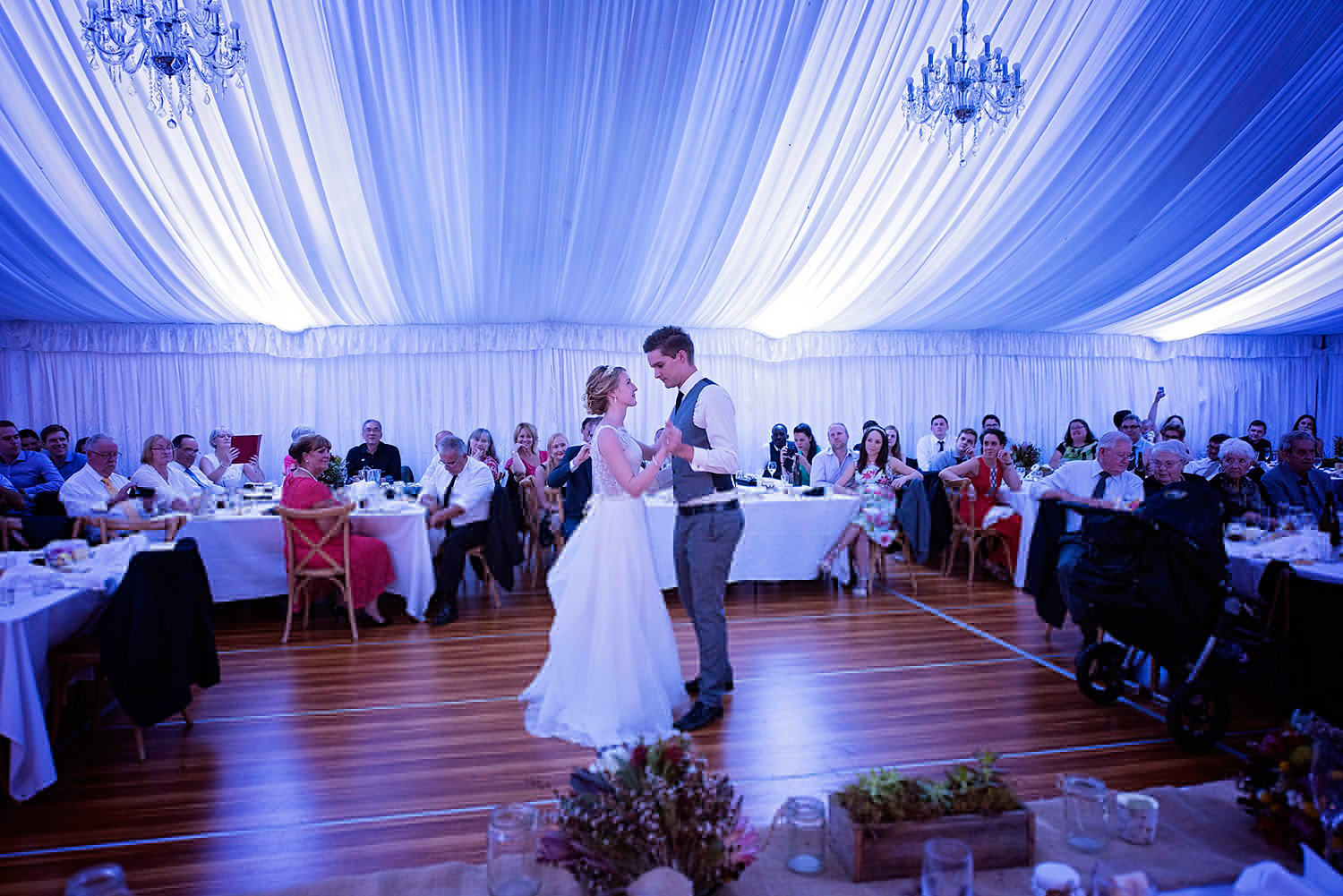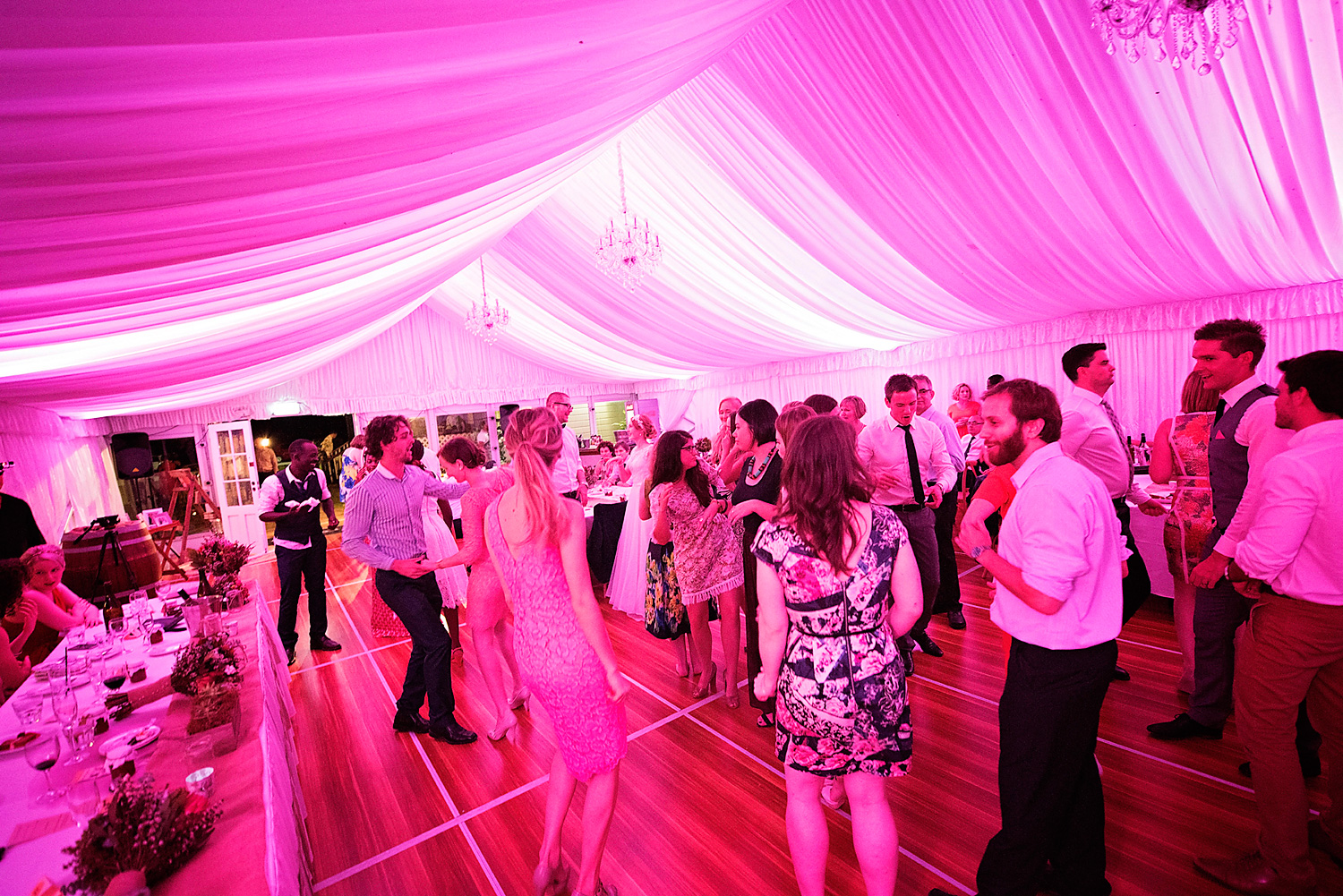 https://vimeo.com/124478311
Video by Bernadette Draffin.