COVID has made many business owners change the ways that they operate in the wedding industry. We reached out to 6 wedding businesses at the beginning of restrictions to see how they planned on using this time to improve their business.
"Amora Hotel has recently completed a $5 million refurbishment of the ground level. This included a new events pavilion ideal for weddings, cocktail events, corporate dinners and trade shows. During this downtime we are updating our wedding and event packages/menus and updating websites with new photos and information. We are also designing new brochures and fact sheets for printing."
"We are in the process of organising video walkthrough for future wedding enquiries. Our focus now will be driving weddings for later in the year and 2021 and having quality photos and video to sell the space since couples cannot visit is very important."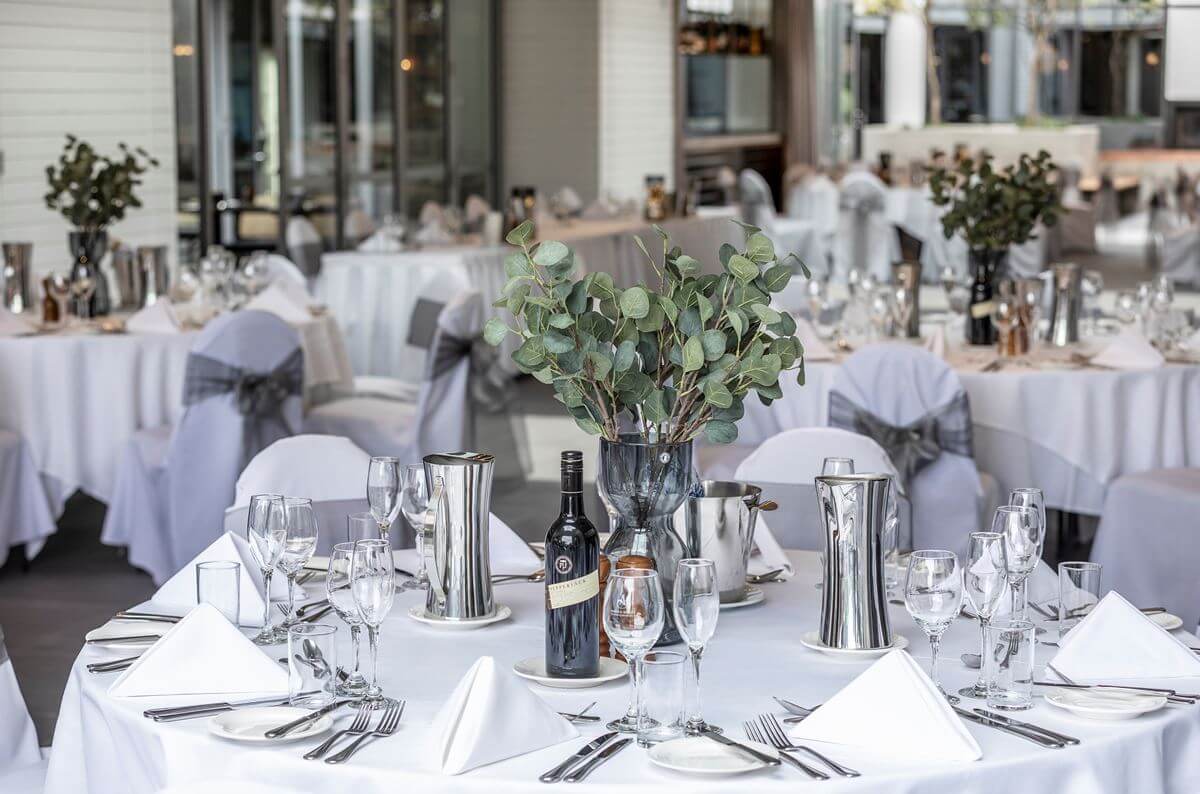 Rachel Bentick: Director and Client Manager of Inlighten Photography
"We have been so crazy rescheduling weddings, finishing off album plans and co-ordinating our life in its #newnormal I haven't felt a pause yet. But thanks to the Job Keeper package announced, we will be keeping 2 additional team members on, which wouldn't have otherwise been possible."
"Our focus is going to be in 3 areas:
New wedding bookings – I keep repeating the same message to our couples. If you want to have a wedding at the end of this you need to book fast as there are currently double the number of brides fighting over half the number of dates! Our booking rate has not dropped at all.
Online training for Wedding Business Entrepreneurs – Now is the time to build our community, role out the content and serve, serve, serve! Authenticity and empathy are going to be the keywords for businesses growth out of the pandemic. The worst thing you can be seen to do is to be trying gouge a profit out of this situation. So now is the time to serve your community, help them as much as you can, so that you become someone that they can rely and value.
New areas of business – Time to stretch our brain sideways and start thinking of new ways we can generate income with the resources and team members that we have."
"Make the most of the economic stimulus available. There are a number of opportunities out there, chat to your accountant and work out the best way to take advantage of these for your business."
"There is going to be a Wedding Boom at the end of this crazy time. We are all going to be in desperate need of a good party and fun times together. So I think even weddings are going to see higher RSVP rates. And like I keep saying, as wedding suppliers we are going to have unprecedented levels of demand. "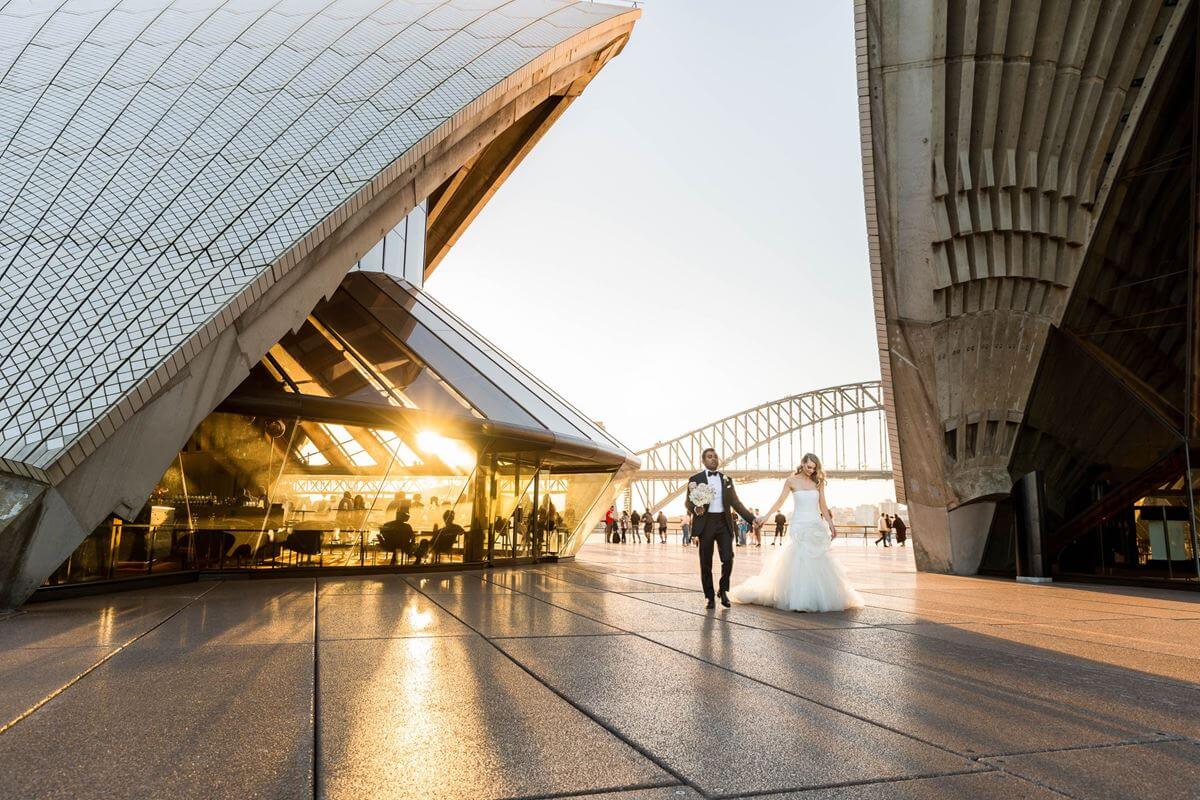 "We have moved to the Blue Mountains (the area where I grew up) to rent a property closer to my parents. They are in their 70s and I'm a little bit worried about them. Here I can ensure they don't have to battle people for toilet paper."
"It's like a retreat here. We are taking some time to get settled in (it's a nice place) and practising some self-care. We're not offering any additional products just yet but have had more and more people ask us to record covers of songs for their 5 people and under weddings. We will jump on things in a little while, but are just taking care of the family first, now that they are only 5 minutes away."
"Things we are doing to survive:
We are living off the booking fees for new wedding bookings, so we have continued most of our wedding advertising.
Invoicing all 2021 and 2022 weddings small amounts ($200-$500 each).
Applying for business grants
Removed all penalties/fees and fully credited all of our couples with postponements. We have successfully moved 38 weddings (at the beginning of April). We know it might hurt in the future, but have decided their credit carries up to 3 years into the future. This has ensured we have not had any cancellations.
If we see other performers selling their equipment, we are taking advantage of that and upgrading our own, ensuring we have spent money with them to prop them up."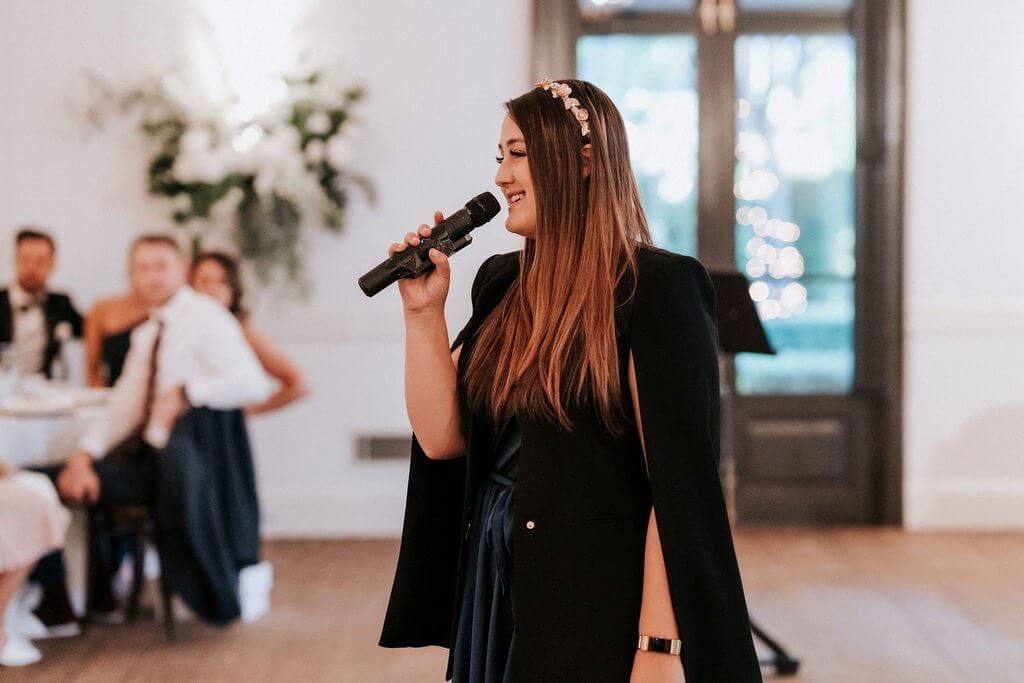 Zena Lythgo: Marriage Celebrant and Co-Founder of I Do Drive Thru
"I am seeing this time as an opportunity to get my ducks in a row and finish all those things I don't prioritise during peak season. Updating my templates and workflow, catching up on blog posts from past weddings, updating my website images, copy and refining my social media strategy."
"I have made a quick pivot since iso and launched a new legals only drive-thru business alongside three celebrant colleagues called I Do Drive Thru so that people who need to get married right now can do so from the safety of their car. I couldn't have done this so quickly, if at all, without the other three celebrants involved, Klara McMurray, Kate Morgan and Mel Jacob. We all have different skills, areas of knowledge and took on different jobs."
"If you are starting something new, that's not your skillset, get help where you need it! I would never have been able to create the I Do Drive Thru business so quickly, if at all, driving it by myself. It took all of us doing our bit. Another great example of this was having Tyler at Easy Weddings build my website. Yes I could have done it myself, and saved that money, but it would be so much more basic; it would have taken me weeks and it would be so much harder to find on a google search without Easy Weddings' SEO know-how."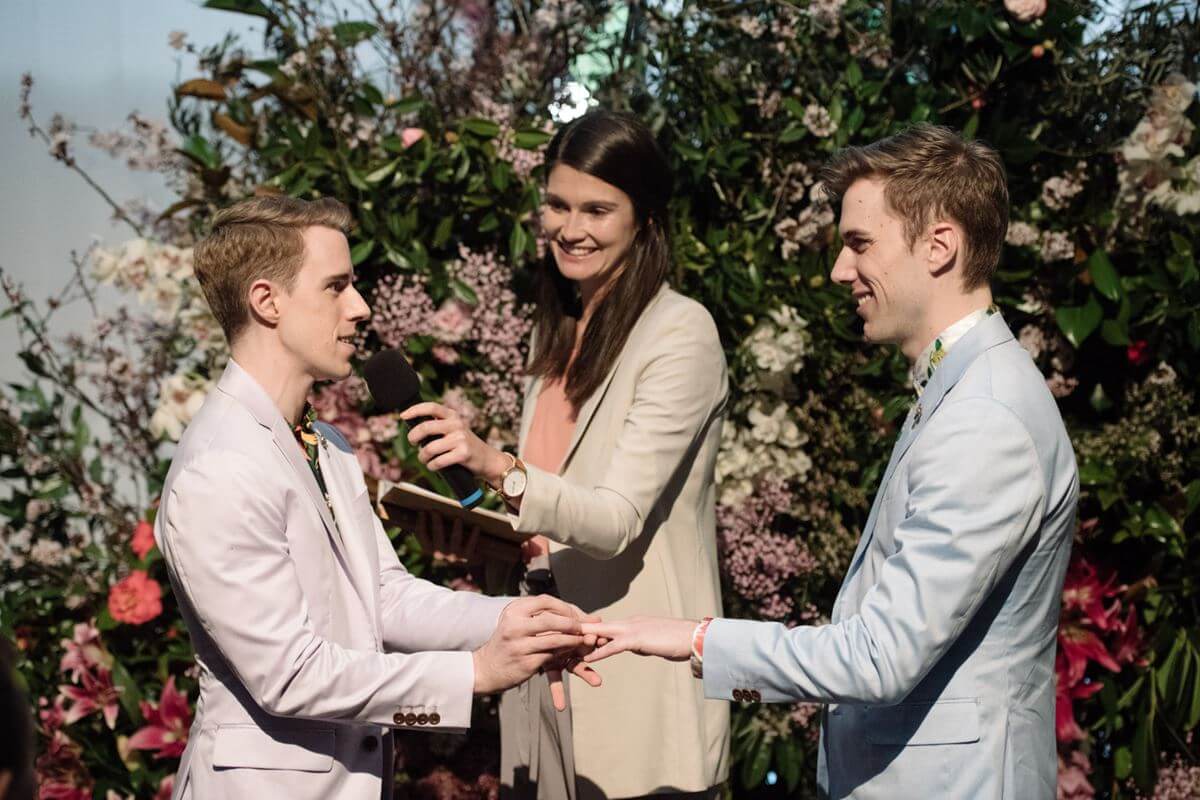 "The pause on weddings due to COVID-19 has allowed us to spend time refining a lot of areas of our business that might otherwise get 'put off until we have more time'. Everything from meticulously cleaning our equipment/warehouse, refining sales processes, updating sales material and rewriting procedures. We're also using the time to create training programs for our team so that we can use this time to upskill our whole team."
"We've been holding team meetings via Zoom rather than in-person to keep morale high and share ideas for mixes we want to release. DJing online has some questions around copyright so we're avoiding that at the moment. We don't see this changing as lockdown continues, but instead, plan to release some mixes through other formats."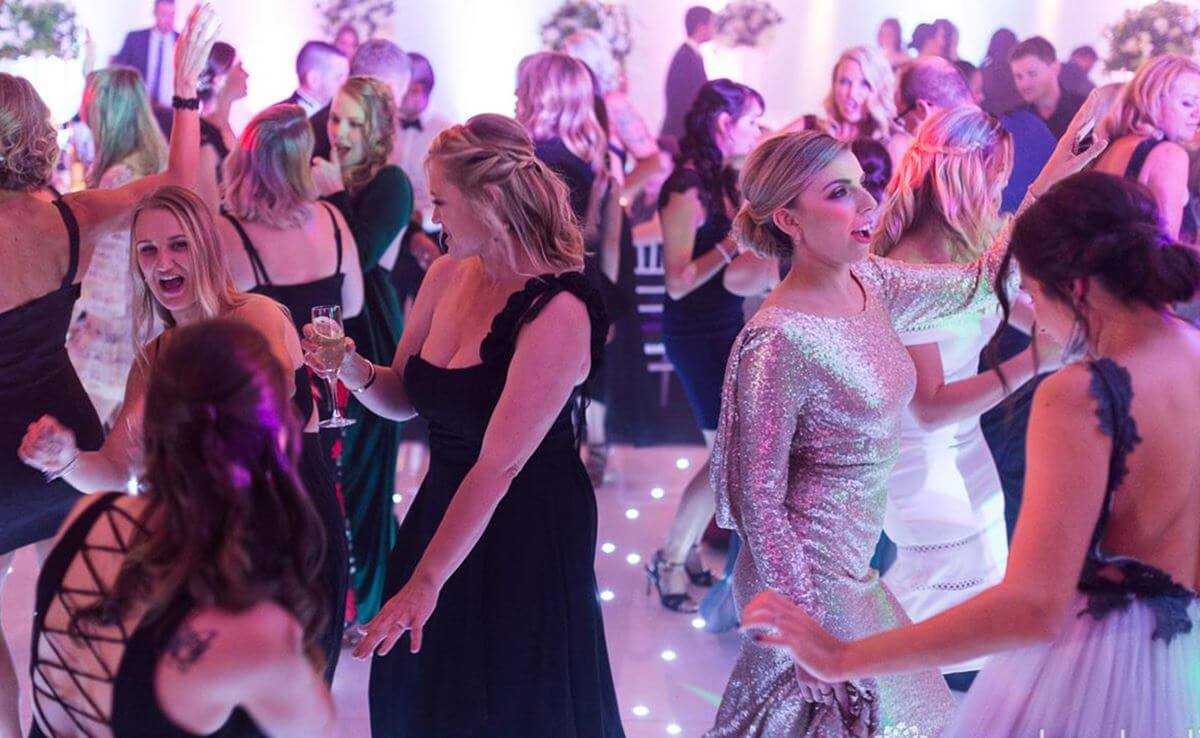 "Now I have all the time in the world…or at least the next few months. I am getting up-to-date with admin tasks, data entry and tax etc. I also plan to finish an online business course that I started, which is due to expire soon and make time to learn more, read articles and listen to podcasts."
"I performed a ceremony on 27 March (the first day the 5 people restriction came in), who were due to marry on 24 April 2020 in Mooloolaba. Marriage itself was extremely important to them and they didn't want to wait another 6-12 months before they could do it safely with friends and family."
"The ceremony itself was quite hard, as I am usually a 'hugger' and couldn't comfort my bride who was very tearful and overwhelmed by the whole experience. I shed a tear myself as I was signing and blowing her kisses saying despite the distance, I loved them to bits and wished them all of life's happiness."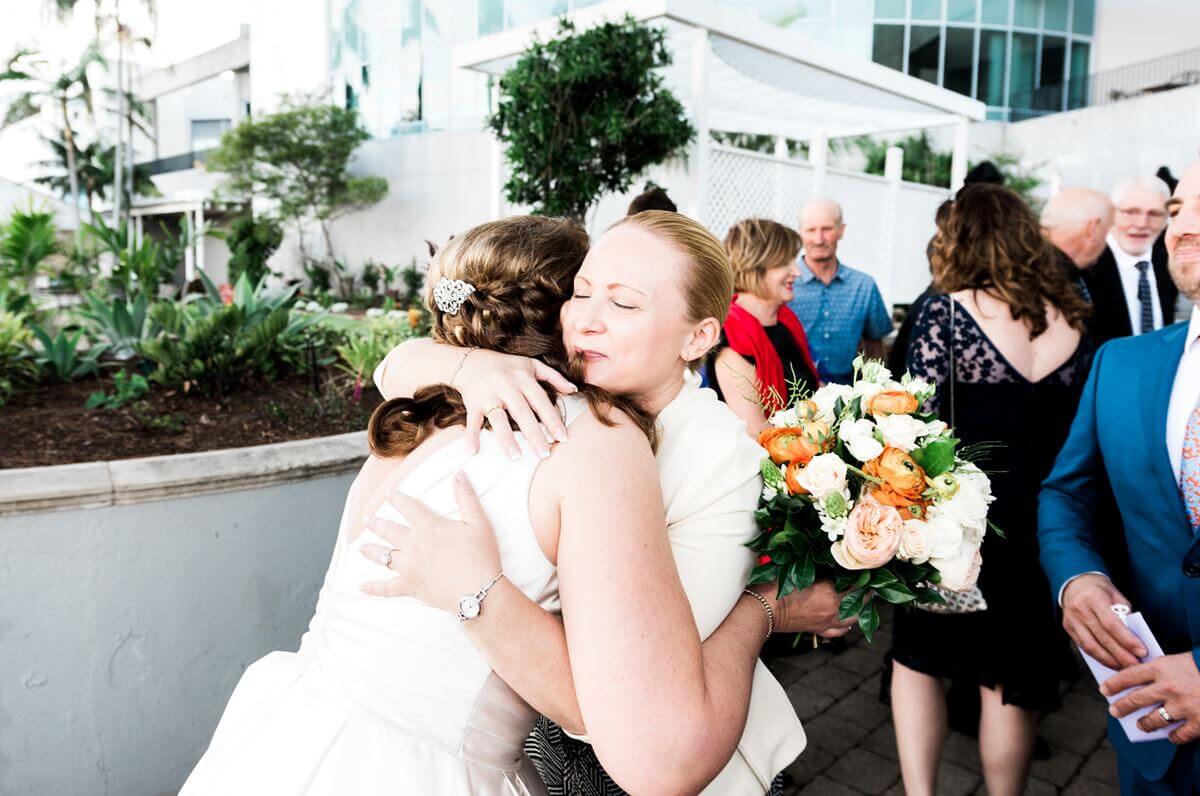 ---
Interested in the state of the Australian Wedding Industry right now? Download our FREE Wedding Industry Report.
Get Wedding Industry Report