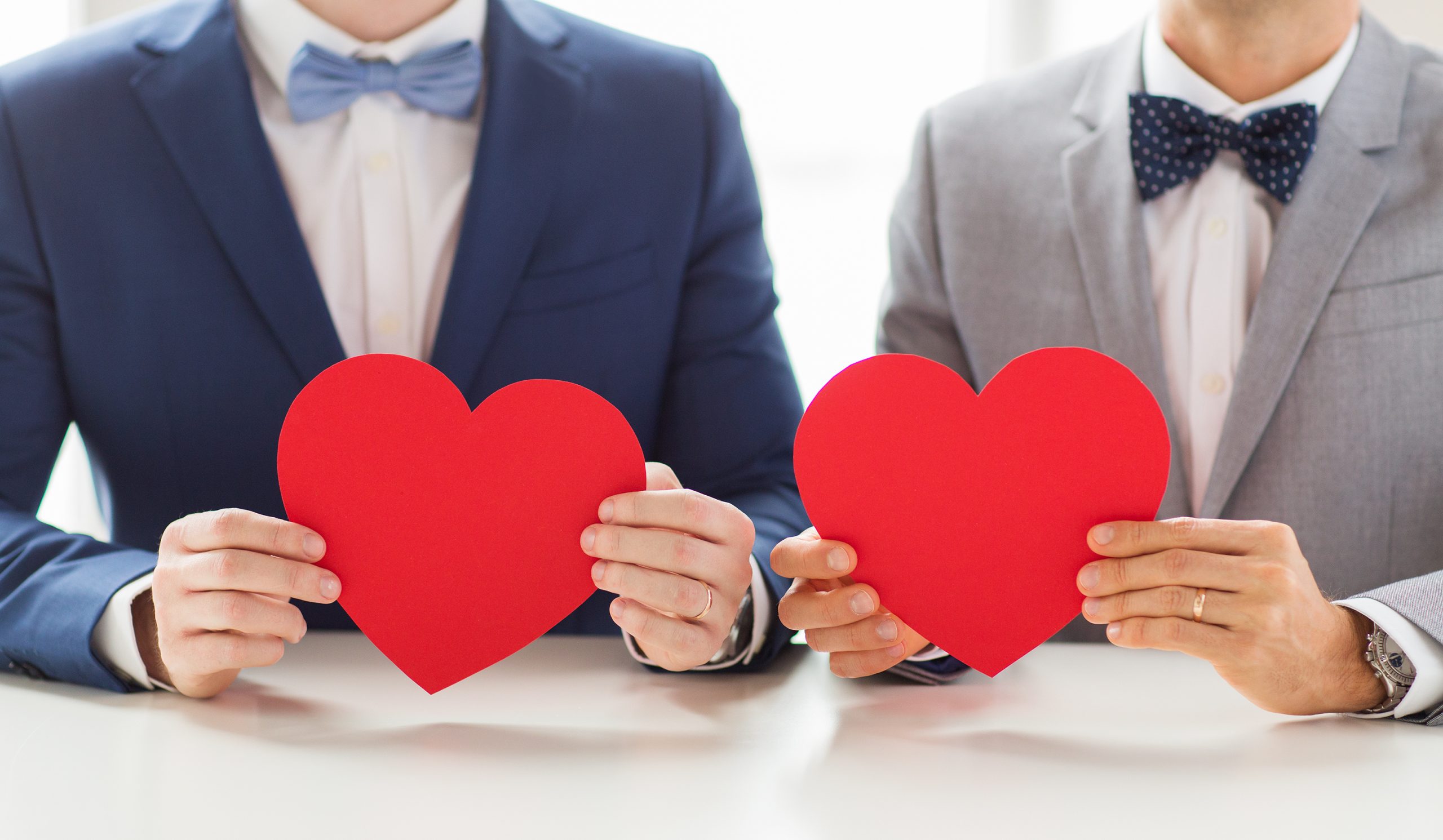 Gay marriage may not yet be legal in Australia, but it's inevitablethat it will one day be. When it does happen, wedding suppliers need to wholly inclusive and understand how to cater to same-sex couples wanting to marry.
Here are a few points to keep in mind:
Watch your language, please!
Brides are the centre of the straight wedding universe; it's all about them and some have waited their whole lives to waltz down the aisle. They are, however, only half of any heterosexual wedding, and non-existent in a two-groom union, so if your website and social media only ever make reference to the 'bride', you're not speaking to any combination of gay male (or hetero) couples.
More inclusive vocabulary includes "brides and grooms" or "couple/s". When you've combed through your website and marketing materials to ensure you're talking to everyone, do the same with any contracts or collateral, replacing "bride" and "groom" with "Partner 1" and "Partner 2".
Associate with gay-friendly suppliers and and organisations
As a gay-friendly wedding provider, it's helpful to find other vendors who share your business' values. Explore opportunities for cross promotions or referral programs that ensure your network of suppliers are referring to other businesses who are willing to invest as much time, energy and enthusiasm into serving same-sex clients as you do.
You can also reach out to local LGBT activist and support groups in your local area, informing them your business welcomes same-sex couples and that you're proud to be part of a network of like-minded suppliers.
A picture tells a thousand words: make yours diverse
People want to identify with your past clientele and picture themselves having just as much fun as the couples in your image gallery. While the cliche groom+bride dip'n'kiss is a staple wedding pic, this likely resonates more with heterosexual couples, so be sure to include a range of images depicting diversity.
Just how many images of same-sex partners, ethnically diverse couples and other minority groups you should include on your website is a decision only your business can make, which ultimately depends on how you choose to express your business values, taking into consideration:
 your ideal target demographic (and from which couples you typically generate the highest value contracts)
the market share of minority groups in your geographical area (keeping in mind the implications of trying to be everything to everyone
If your business is not catering to a strictly niche gay market, using a mixture of straight and same-sex images in your blog posts, or adding a same-sex client testimonial to your website will communicate your willingness to work with a variety of customers, regardless of sexual orientation.
Assuming makes an ass out of YOU
Gender stereotypes: who needs 'em?! Yes, in a heterosexual Western wedding the bride usually wears a big white dress, the groom usually wears a suit, and he's the first one down the aisle where he waits patiently for his soon-to-be-wife.
Now imagine a couple that isn't restricted to gender stereotypes and doesn't have nearly as many preceding ceremonies or matrimonial 'norms' upon which to draw from. Garter removal, bouquet throwing, best men and maids of honour – heterosexual weddings are packed full of traditions based on a union between a man and a woman – so what happens when clients don't fit this brief?
Don't assume anything. Ask same-sex couples how they envisage the day unfolding. Give them examples of how past clients have made their entrance, performed their first dance or configured the cake topper, and invite their feedback, questions and unique requests with an open mind and inclusive dialogue that doesn't pigeonhole clients into doing what 'everybody else' does.
Be yourself, don't overcompensate and stick to your business plan
As the Gay Weddings Institute explains, you don't need to plaster your website in rainbows or sponsor the after-party for a mardi gras festival to cater to same-sex couples. You just need to be genuine. Whether a couple are heterosexual or same-sex, they're two human beings who are in love and just want to have a wonderful day that celebrates that love with all the people who care for and support them!
Ask for help
Not sure if your wedding website and marketing materials are same-sex friendly? Ask a gay friend, family member or colleague to read over your collateral with a discerning eye and make note of any vocabulary, images, and references that strike them as non-inclusive. Does your business cater to same-sex couples?
Let us know in the comments what you do to communicate acceptance of marriage diversity and invite LGBT couples to share in the union of two loving, committed human beings.