Embarking on your wedding planning journey but don't know tit from tat when it comes to weddings? To kick you off, here's your ultimate guide to wedding terms and definitions!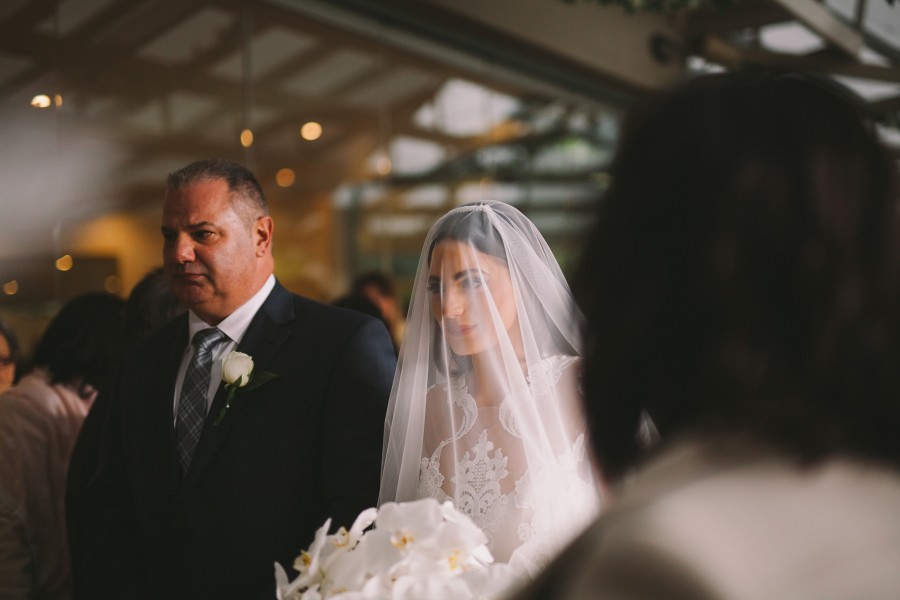 Best man
The honorary role of best man is usually given by the groom to the closest male in his life. This could be a brother, father, son, cousin, or friend. In modern weddings however, the best man can be of whatever gender. Usually the best man organises the buck's night.
Bomboniere
This is the Italian word for wedding favour. Bomboniere are gifts given to guests to thank them for attending.
Boutonierre
This refers to the spray of flowers worn (usually) by a male in their buttonhole.
Bow tie
Pretty self explanatory – a bow tie is an alternative to the usual necktie.
Bouquet
This refers to the bunch of flowers (usually) carried by a bride. The bouquet is also what is thrown in the bouquet toss.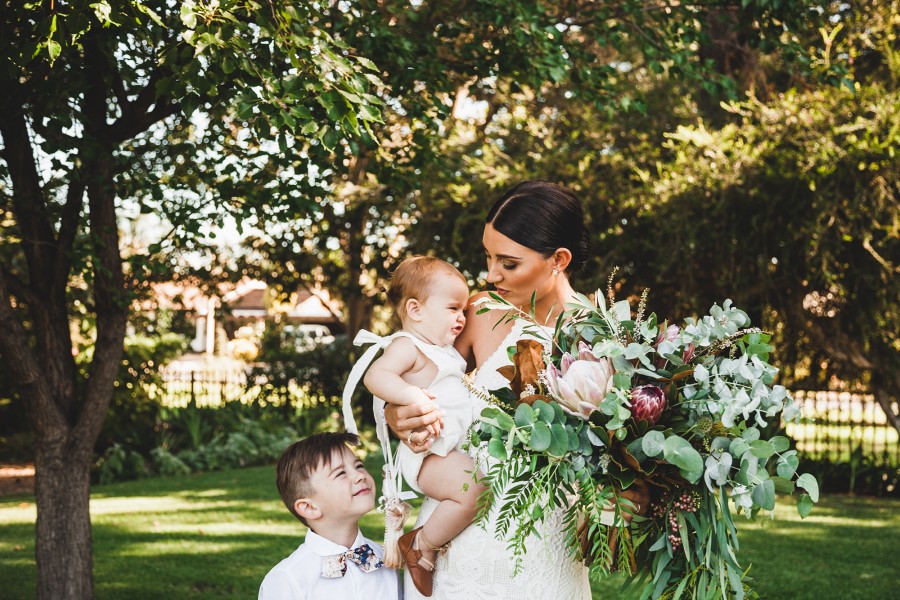 Bouquet toss
This tradition stems from England. Women (during this time) were said to rip at the bride's dress in order to secure some of her good luck for themselves. To escape, the bride would toss her bouquet at them and run away. Nowadays, the bouquet is tossed by the bride in a ceremonial gesture, and the single woman who catches it is said to be the next to marry.
Bridal Procession
This refers to the order in which the bride and her bridesmaids walk down the aisle toward the awaiting groom and his groomsmen.
Bridesmaids
Bridesmaids are the bride's number one girls. This group can include sisters, friends, cousins, daughters – whoever is closest to the bride.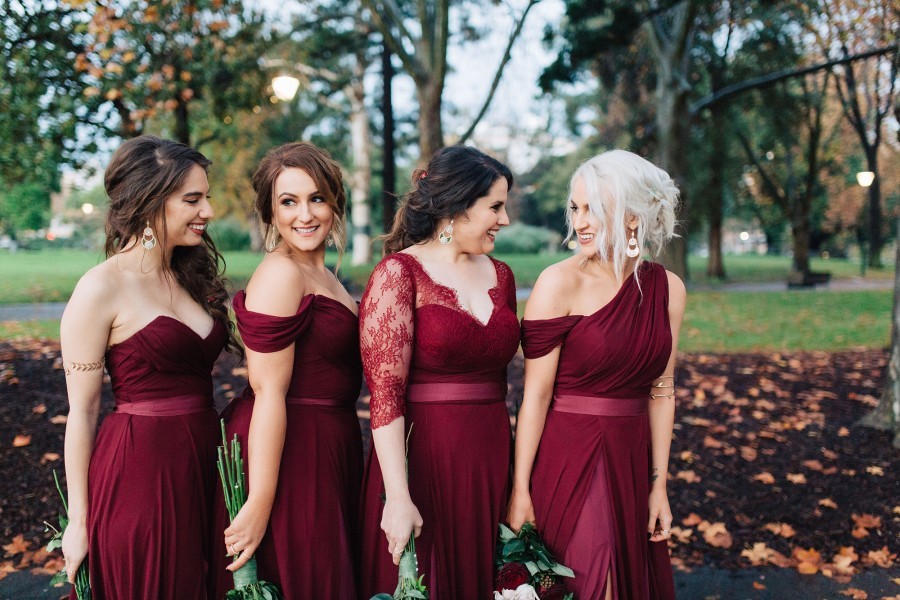 Buck's night
Refers to the party thrown by groomsmen to celebrate a groom's 'last night as a single man'. The bucks night usually consists of alcohol, games, and half-naked women hired as entertainment. However, if this isn't for you, there are equally as fun options – including go-carting, brewery tours, and sporting activities.
Budget calculator
This is a tool on Easy Weddings that allows marrying couples to keep track of their wedding budget.
Buffet
This is a style of catering where food is arranged in a certain place, and guests file past to collect whatever takes their fancy. This is an alternative to the usual three-course menu.
Buttercream
This refers to a soft and creamy icing used on wedding cakes.
Calligraphy
This refers to a particular type of handwriting sometimes seen on expensive wedding invitations.
Caterer
This refers to the (usually) paid professional who provides the food at the wedding.
Cathedral
This can refer to a place in which to get married, or to a length of a bride's veil.
Celebrant
This refers to the paid professional who officiates your marriage at your wedding ceremony. They also sign your marriage certificates. See officiant for reference.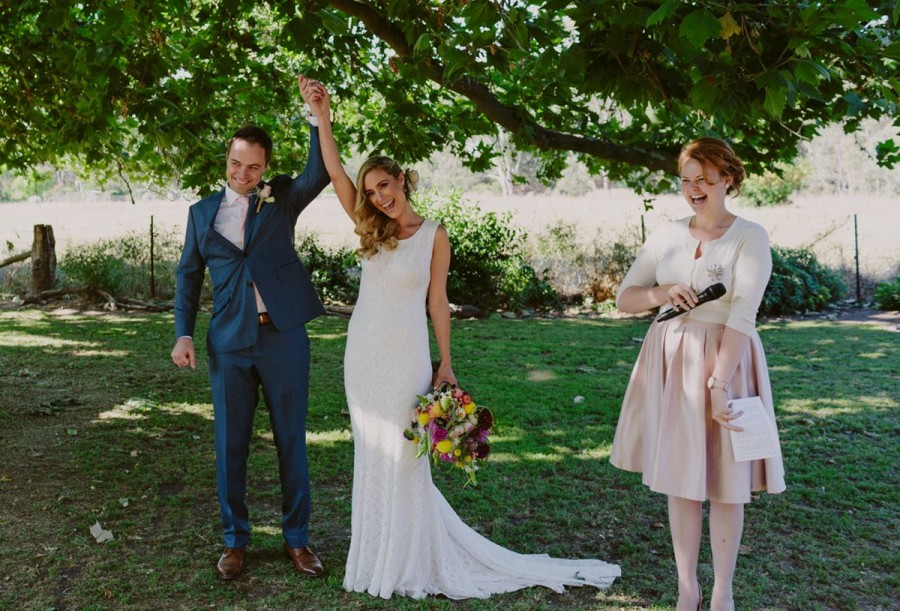 Chapel
Like cathedral, this can refer to a place in which to get married, or to a length of a bride's veil.
Comb
This is a bridal hairpiece attached to a bride's hair with teeth like a comb.
Corsage
This is a single flower or spray of flowers attached to lace and either pinned to the front of a woman's dress, or tied around her wrist.
Cummerbund
This is a broad sash worn around a man's waist, atop his shirt but under his jacket.
Destination wedding
This refers to a wedding that occurs somewhere other than the couple's hometown. Guests are sometimes expected to pay travel expenses, and this could be reason why destination weddings are more intimate affairs.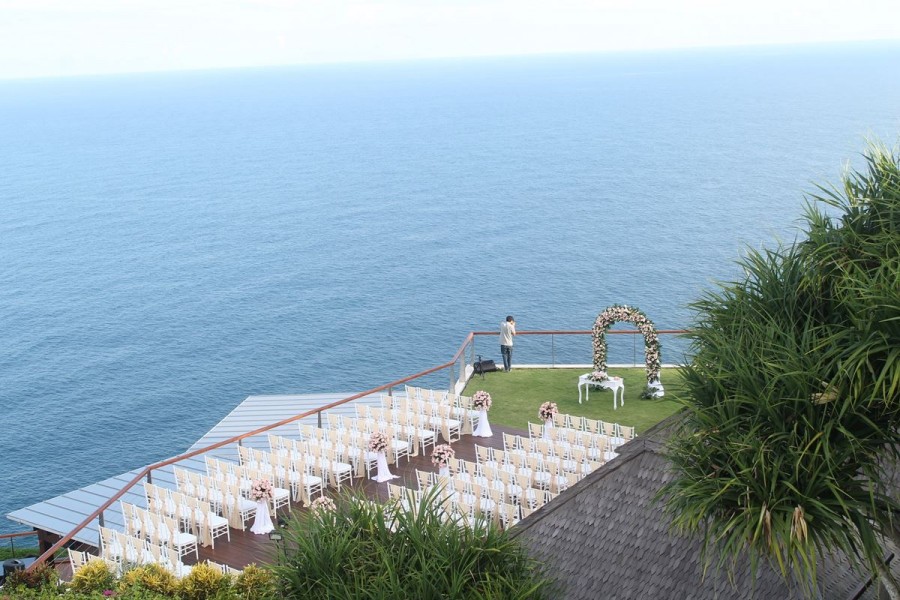 Dress code
This is the level of dress expected by the marrying couple. Usually the dress code is included in the wedding invitations. Find out here what dress codes actually refer to.
Father of the bride
Pretty self explanatory – this is the bride's father. His role is (usually) escorting his daughter down the aisle and 'giving her away' to her betrothed.
Favours
See bomboniere.
Fiance
The title given to a person engaged to be married.
Florist
This refers to the vendor who creates flower arrangements for the wedding, including the bouquet, boutonniere, corsages, and decorative flowers as ceremony and reception decor.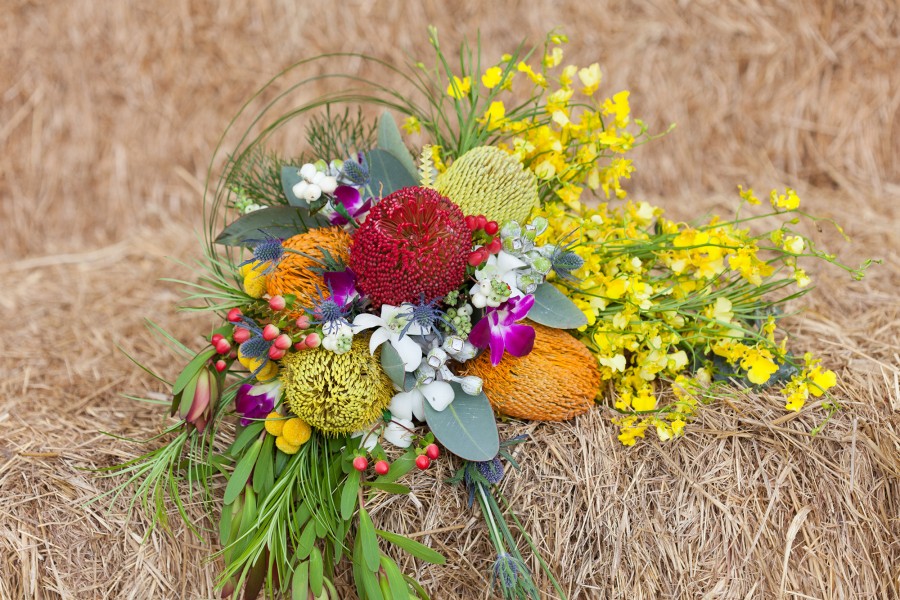 Flower girl
Title given to a child (usually a girl) that begins the bridal procession by scattering flowers along the aisle before the bride makes her grand entrance.
Fondant
This is a type of icing commonly used on wedding cakes. It is made from sugar, syrup, and gelatine, and draped over the cake to ice it. Fondant can also be used to create edible cake decorations.
Formal
This refers to a type of dress code – usually means "dress like you've got someone to impress".
Ganache
This is a mixture of chocolate and cream, usually used to fill or garnish a wedding cake.
Garlands
These are flowers (or greenery) twirled into ropes that can be hung from doorways, stairs, or railings, as an extra touch to decor. A more delicate garland may be worn by the bride as a headpiece.
Gift registry
Couples sometimes choose to create a gift registry in order to ensure all gifts received from guests are something they actually need and will utilise.
Guest list
This refers to the list created by marrying couples detailing who is invited to their wedding.
Hen's night
This is the bride's 'last soiree as a single bird'. Usually only women are invited, and sometimes involves alcohol, party games, and half-naked men hired as entertainment. Classier options do exist however, and include high tea, wine tours, and flower crown making. See here for classy hen's night ideas (without the nudity).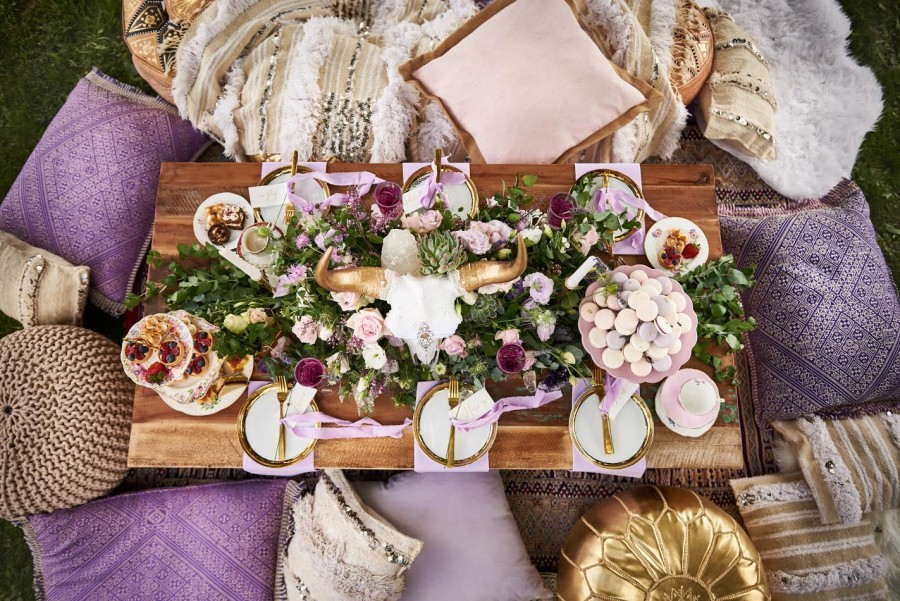 Honeymoon
This refers to the holiday newlyweds take soon after their wedding concludes. This is usually so the two can relax and focus on nothing but one another. See our honeymoon deals here.
Intimate wedding
This refers to weddings that host under a hundred guests.
Lace
This refers to intricate threadwork that is plaited, knotted, looped, and patterned. Usually lace is used in wedding dresses.
Maid of Honour
The honorary role of Maid of Honour is usually given to the closest female to the bride. Her role includes organising the hen's night, holding the bride's bouquet during the ceremony, and 'floofing' the bride's dress.
Matron of Honour
This is the term given to a maid of honour if she is herself married.
MOH
An abbreviation of Maid of Honour or Matron of Honour.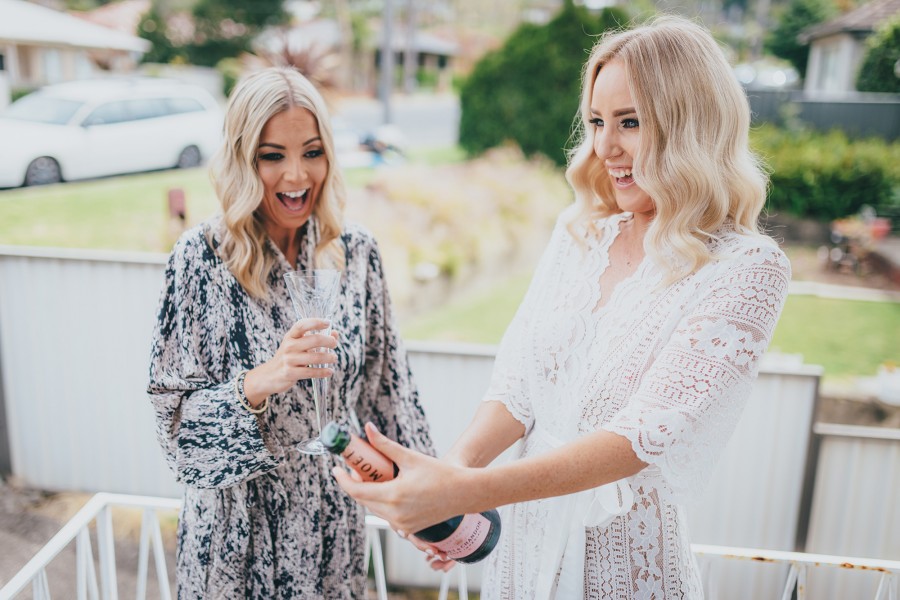 Officiant
This refers to the official that carries out the marriage ceremony. Officiants are used in civil ceremonies.
Page boy
A page boy is a small child (usually a boy) who follows the bride down the aisle. His role is to carry her train.
Photobooth
This is a piece of technology used at weddings to capture fun photos of guests. These photos are more casual and quirky than usual wedding photography.
Photographer
A wedding photographer is hired to capture all elements of the wedding – including getting ready in the morning, all the way 'til the newlyweds depart the reception.
Piping
This refers to a way of icing a cake.
Pomander
This refers to a round ball covered in flowers.
Ring bearer
This refers to the small child (usually a boy) who carries the rings down the aisle and presents them to the marrying couple during the exchanging of rings.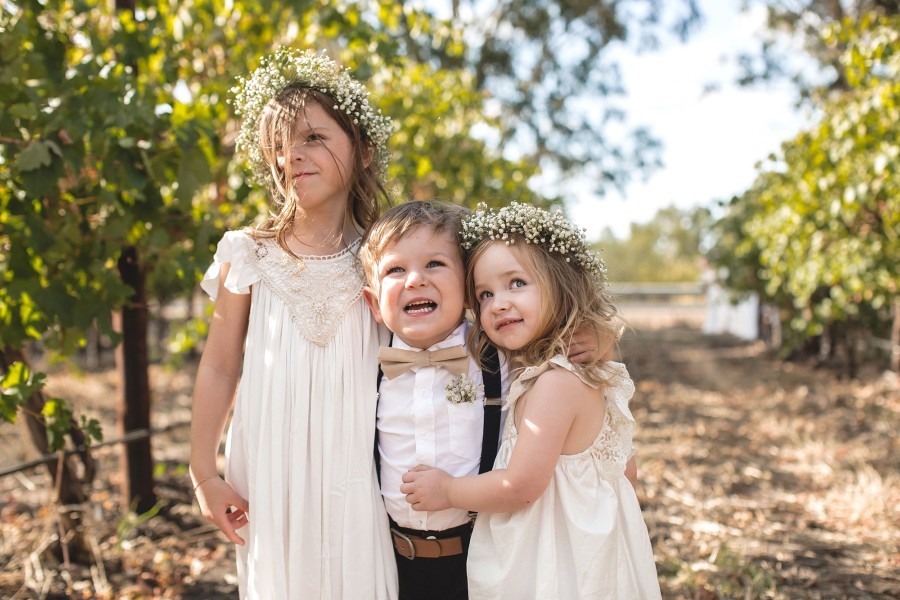 Seating plan/seating planner
A seating plan helps couples choose who sits next to who at their wedding. Use the Easy Weddings Seating Planner tool to manage your wedding seating plan.
Semi-formal
This is a form of dress code. It usually means "dress better than you usually would".
Shower
This can refer to a spray of long stemmed flowers that cascades as the bride holds it, and it could also refer to a 'bridal shower' – which is another word for hen's night.
Tiara
Worn on a bride's head for extra bling.
Tossing bouquet
This refers to the bouquet of flowers used in the bouquet toss. See bouquet toss for reference.
Train
This refers to the length of dress that trails behind the bride as she walks. This is commonly carried down the aisle by page boy, and 'floofed' by the Maid of Honour once the bride meets her groom (or bride) at the altar.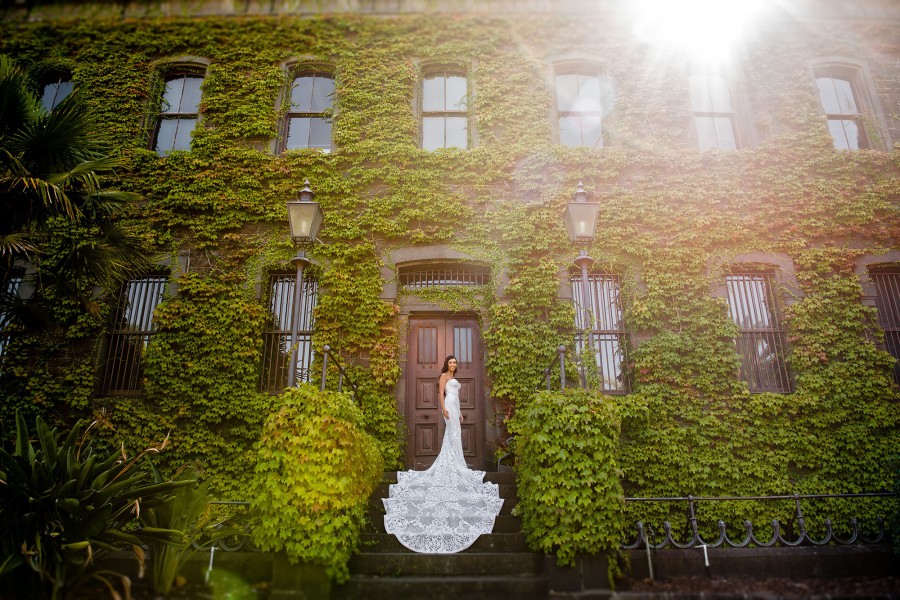 Tulle
This is a fine mesh used in veils and wedding gowns. Tulle is commonly used in princess gowns for extra 'floof'.
Tuxedo
This is a formal men's black evening jacket with black silk lining on the collar. A tuxedo is commonly worn with a bow tie for extra fanciness.
Venue
This is the location your wedding occurs. Distinguish between ceremony venue and reception venue by which important part of the day occurs here.
Videographer
A videographer is hired to capture what a photographer doesn't. They capture the overall atmosphere of the day on film, so the newlyweds can watch their day for years to come.
Vows
This refers to the promises made by the marrying couple during the wedding ceremony. These promises usually consist of vows to trust, love, and support one another. While some couples prefer to use traditional vows or readings from weddings before theirs, other couples prefer to write their own.
Waistcoat (or Vest)
Men might opt to wear a waistcoat to up the ante and create a more formal look.
Wedding
A legal marriage ceremony, and all the extra elements associated with it.
Wedding dress
Pretty self explanatory – this is the dress a bride wears to her wedding. Tradition and trends say that the dress is usually white, though alternative brides often opt for blush or any other colour of their choosing. Click here to see currently trending alternative wedding dresses.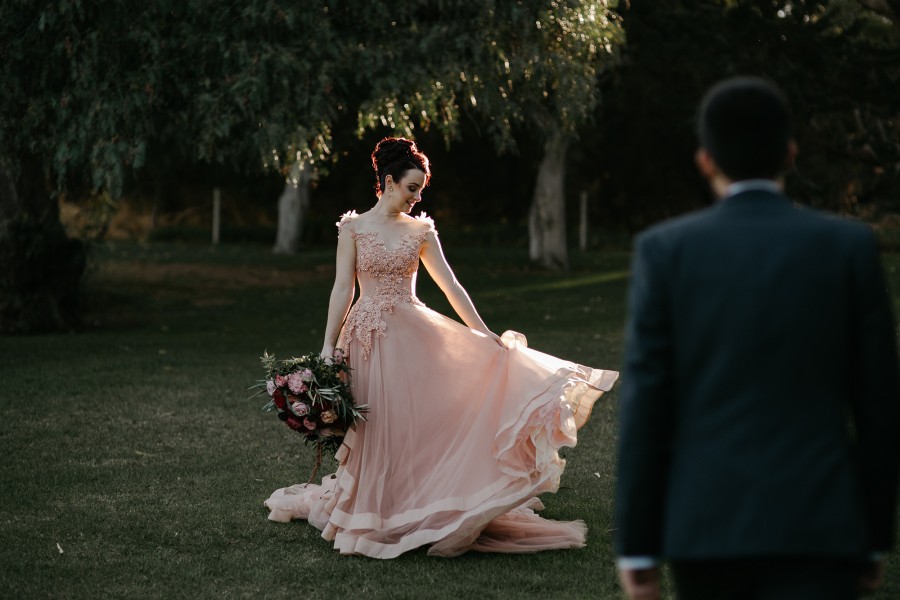 Wedding website
Marrying couples use wedding websites to display all important information about their wedding online. Some couples even use their wedding website to invite guests, give details about travelling to and parking at the venue, and create excitement for the event ahead.
Wishing well
A box created to house envelopes containing money, given by guests instead of gifts. Couples who opt for a wishing well let their guests know prior to the event, usually in their invitations.
Wreath
This is a circle of flowers generally used as a decorative centre piece, or in the bride's hair as hairpiece. Wreaths (or flower crowns) are commonly worn by bohemian brides.