Your backdrop plays a very important role in your ceremony, creating ambience and setting the mood of your wedding while framing some of the most important moments of your life. So why not put some extra thought into having a beautiful unforgettable piece? Here's some backdrop inspiration for every wedding style.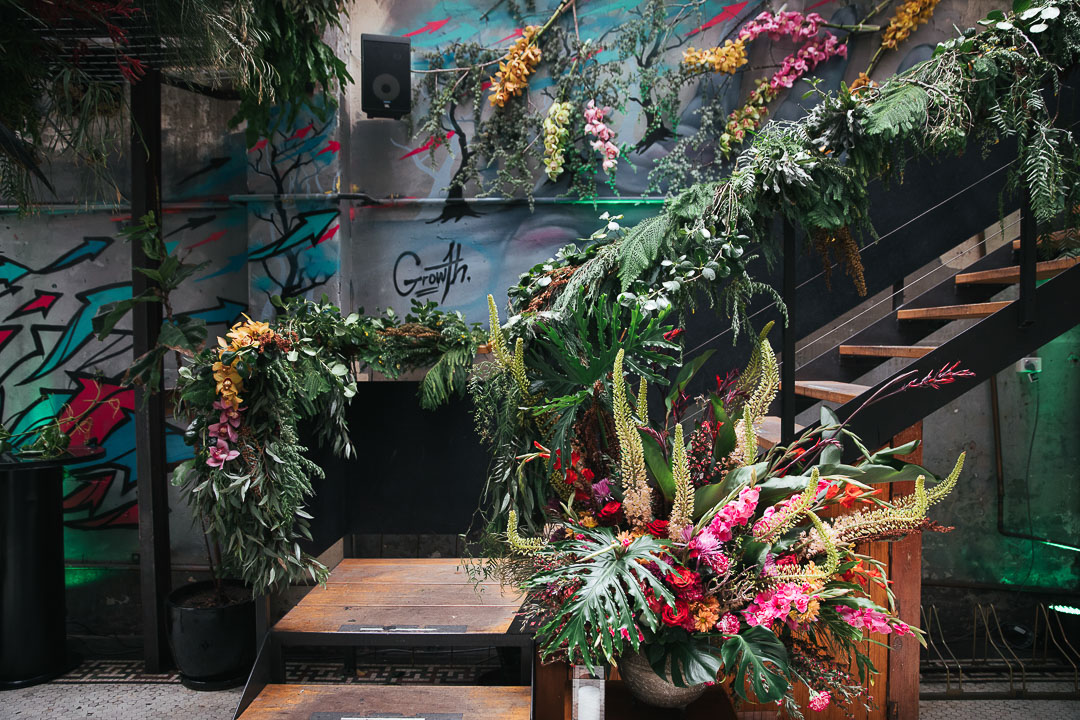 If you are up for a unique aesthetic, this idea could be great for you. What we really like about this lush background is the energy it brings to the room, creating a joyful, happy atmosphere.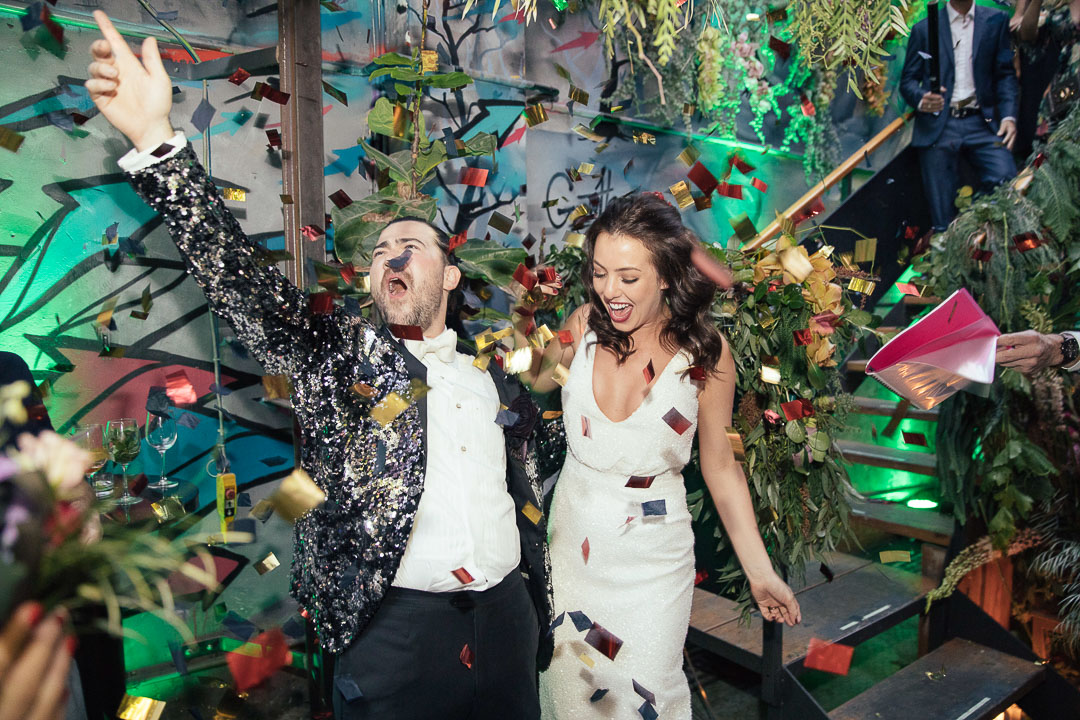 This backdrop is just gorgeous and lavish. Usually what you expect to see on a beach wedding backdrop is an arch framing the beautiful ocean, but in this case, the neutral colours blend with the landscape, creating a beautiful piece that brings different textures.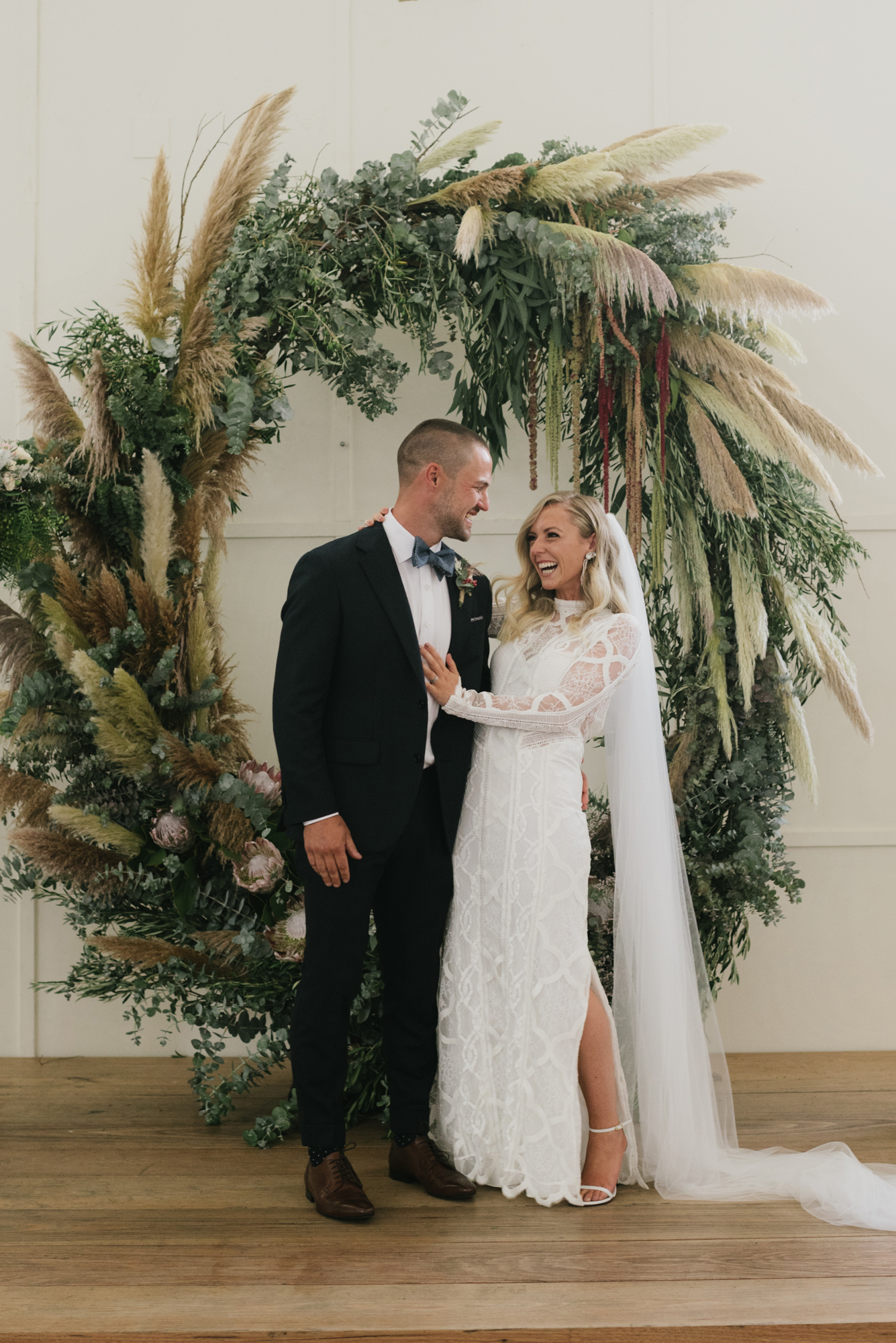 When you think of a bohemian wedding a neutral colour palette comes to mind, and this amazing foliage circle is everything you could wish for your boho backdrop.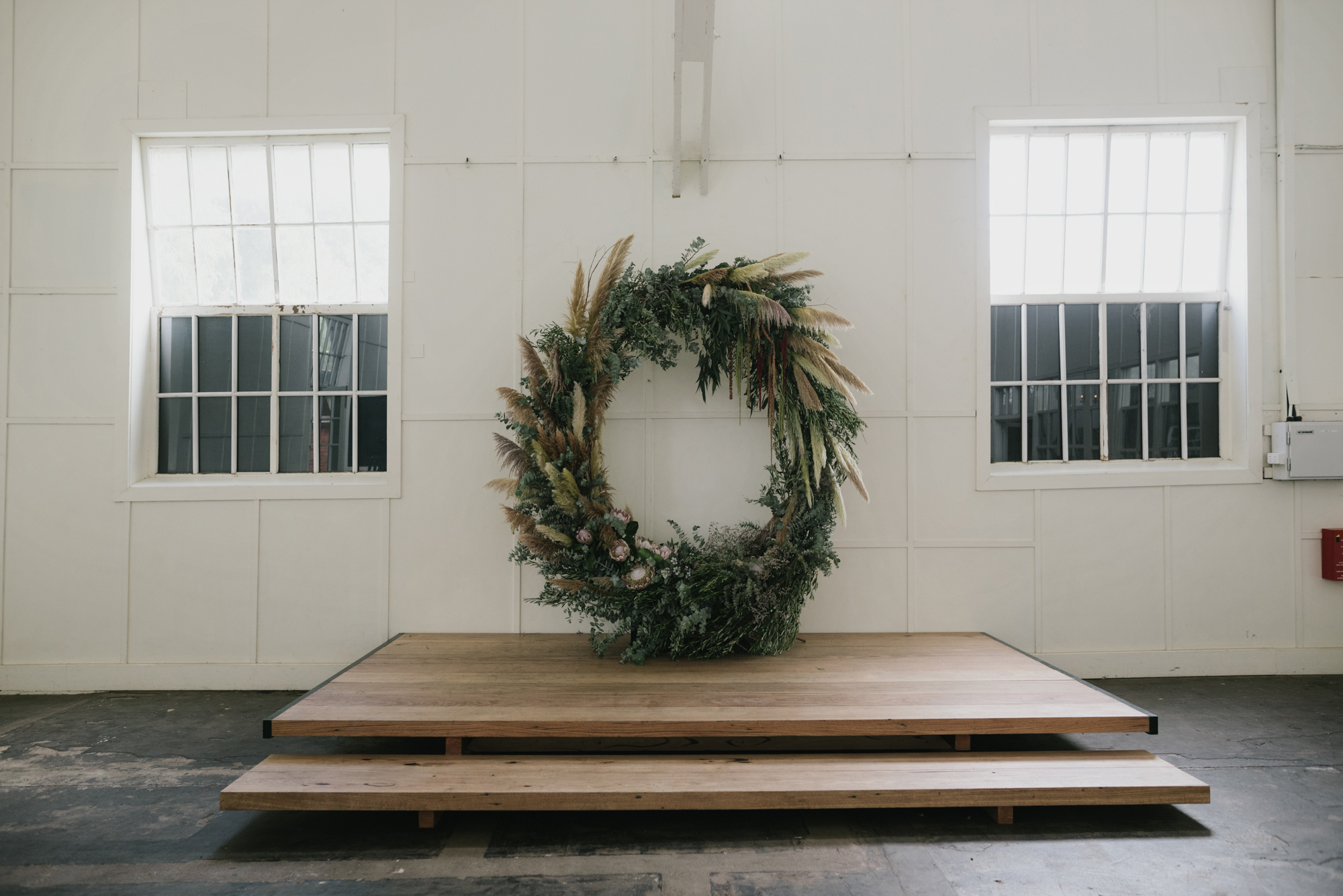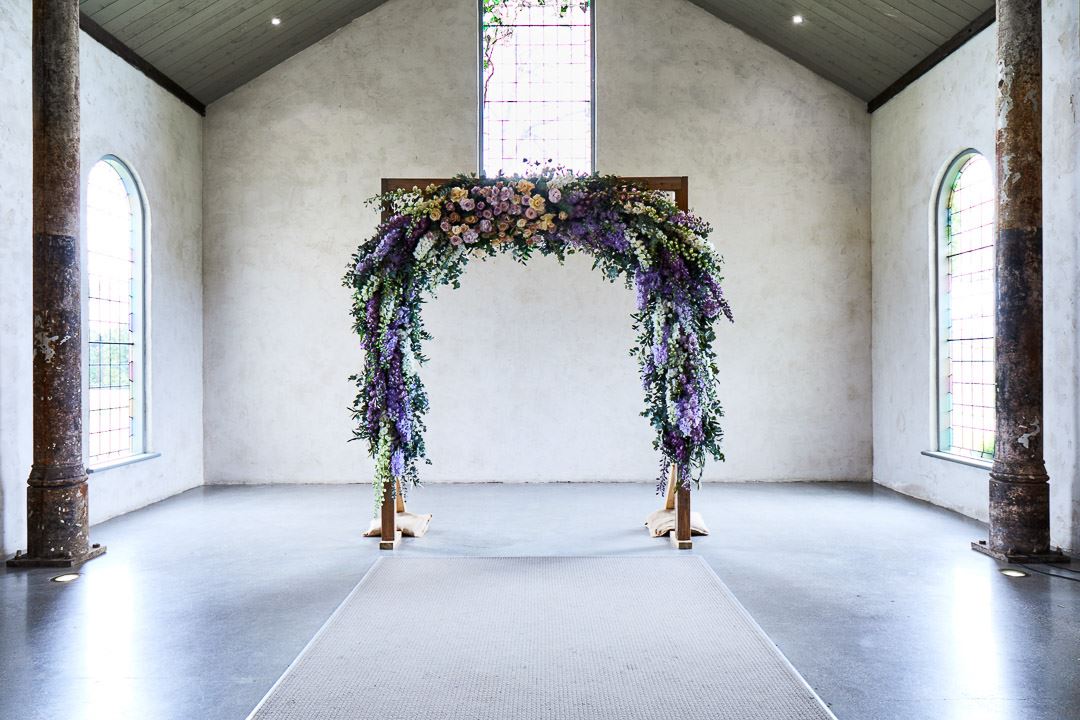 An exuberant combination of flowers and foliage make this arch the perfect frame for your classic wedding. Imagine your first kiss as a married couple under this beauty. Just perfect!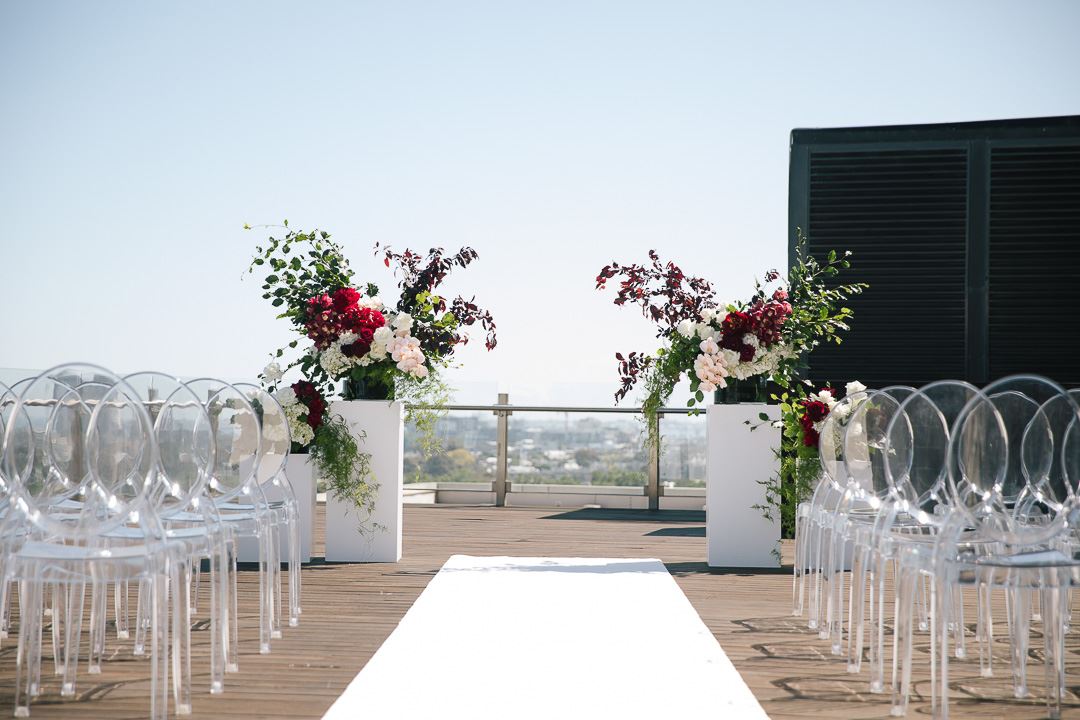 Simplicity and attention to detail are what make this beautiful backdrop so elegant. Sometimes less is more and instead of filling spaces, what if we try to empty them, using the negative space to create a more simple elegant look.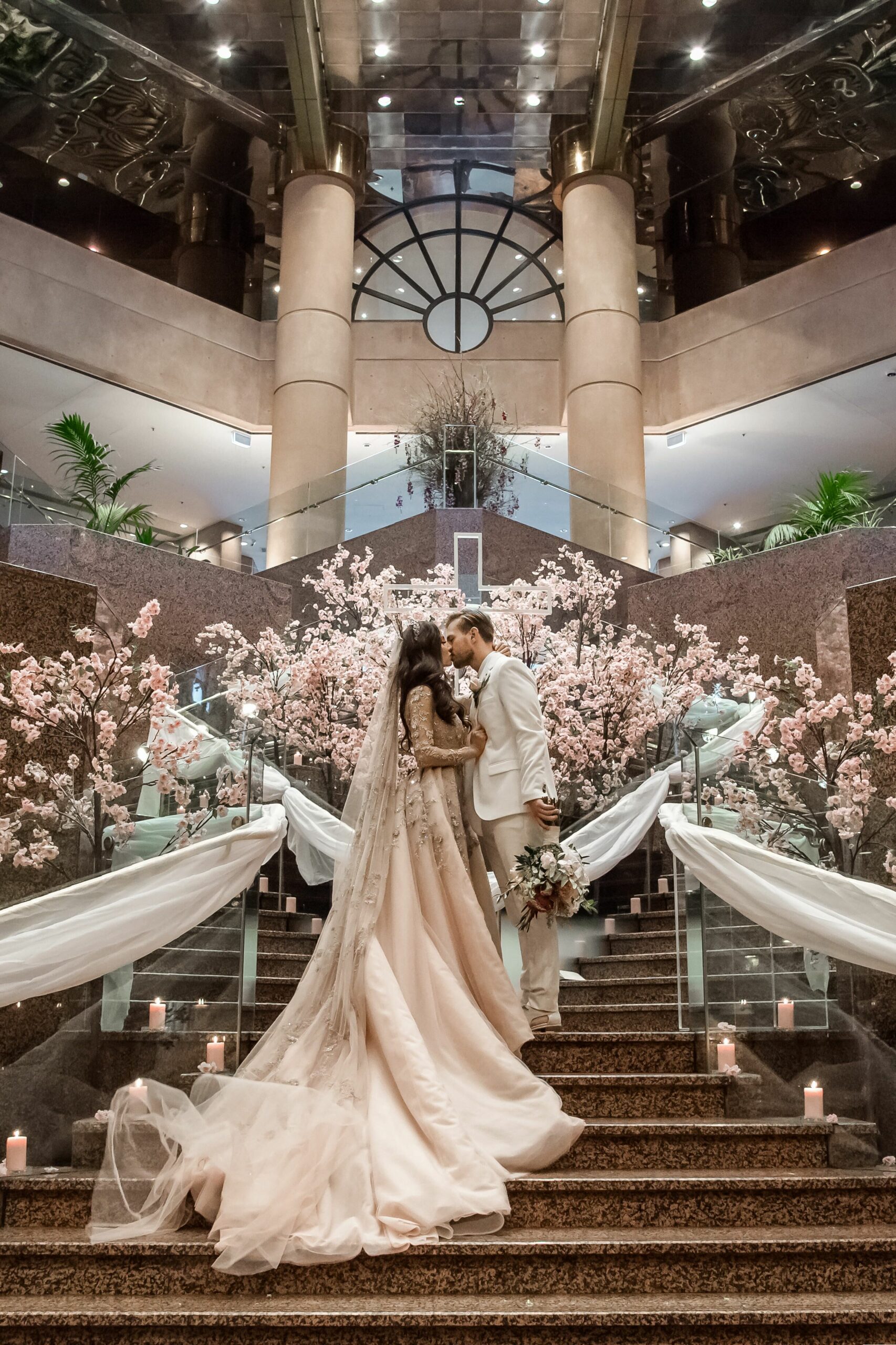 For those couples looking to be extra on their wedding, this luxury background could inspire you to go all-in on your wedding styling. A gorgeous backdrop full of pink blossom trees, dry ice waterfalls and pink candles.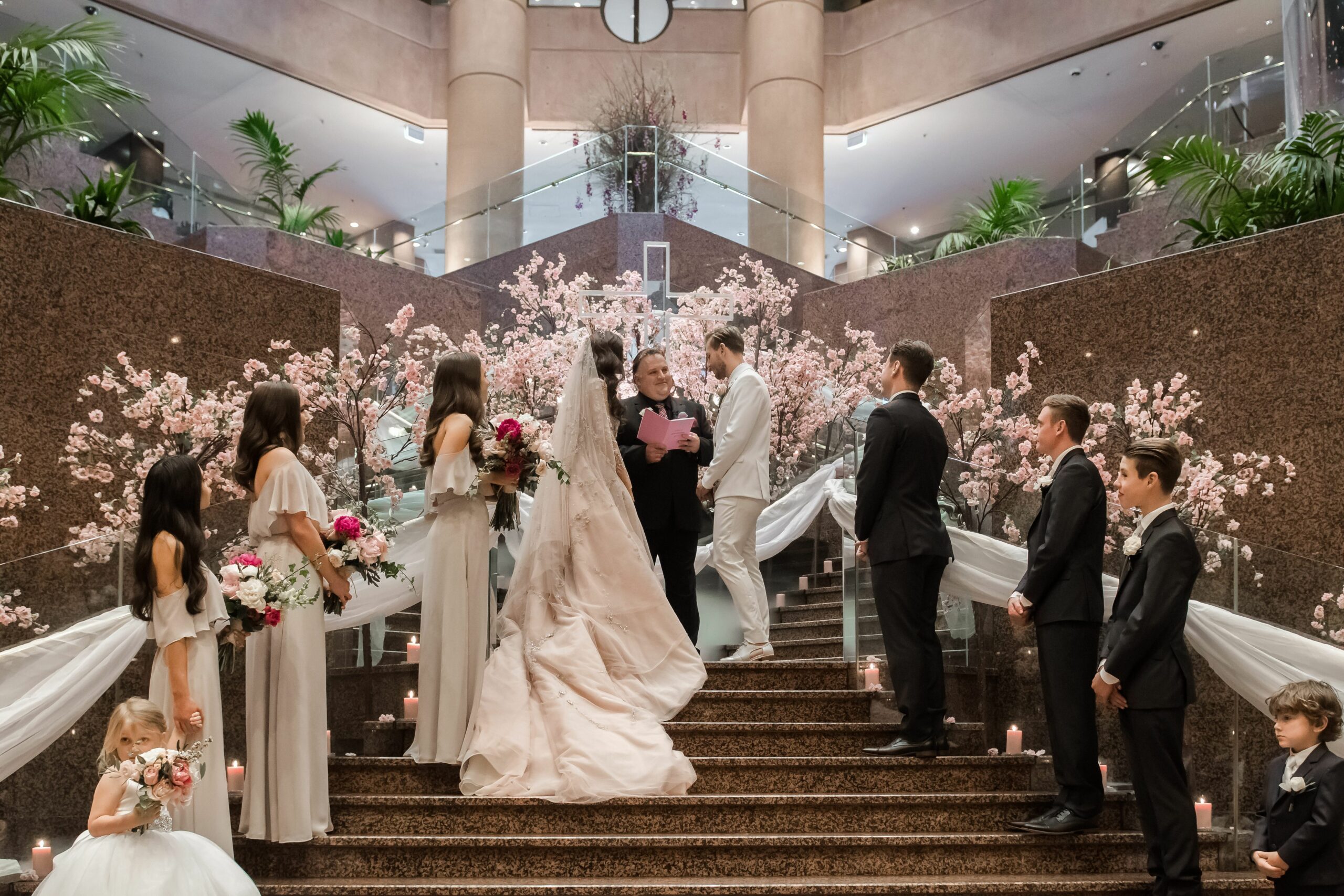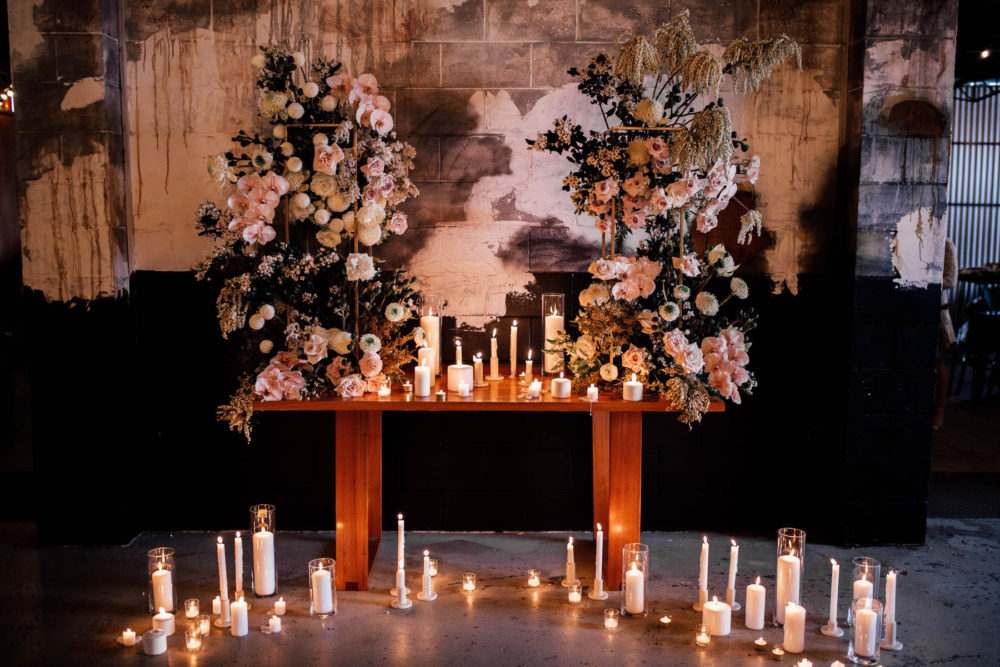 This modern eclectic set-up is everything! Creating a romantic relaxing mood, this background works perfectly with industrial venue Mobile Barber Shop Depot, bringing a whimsical vibe while setting the mood of the ceremony. Love all of it.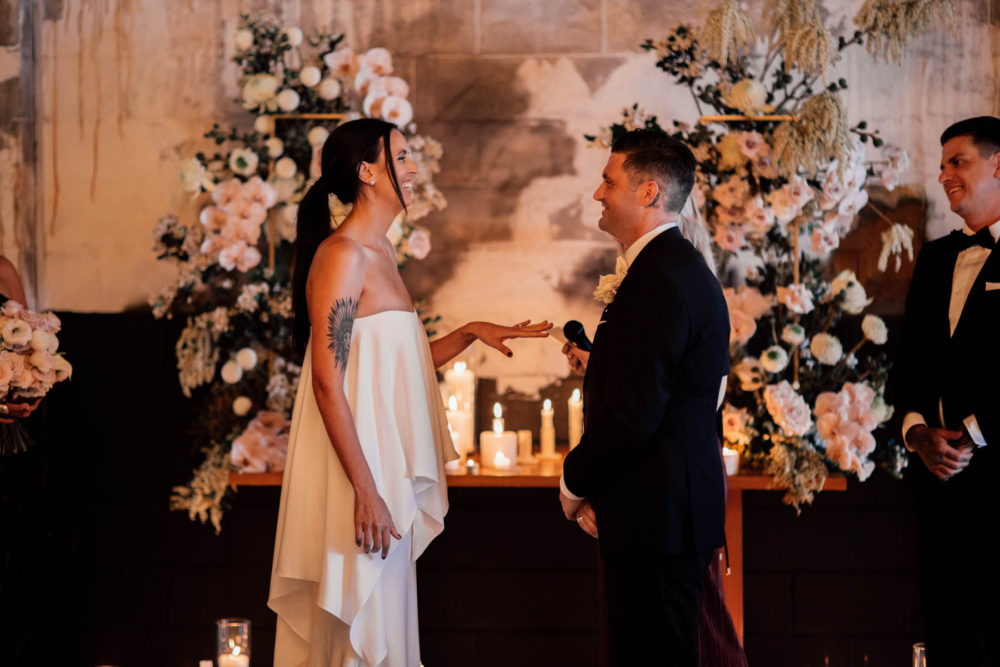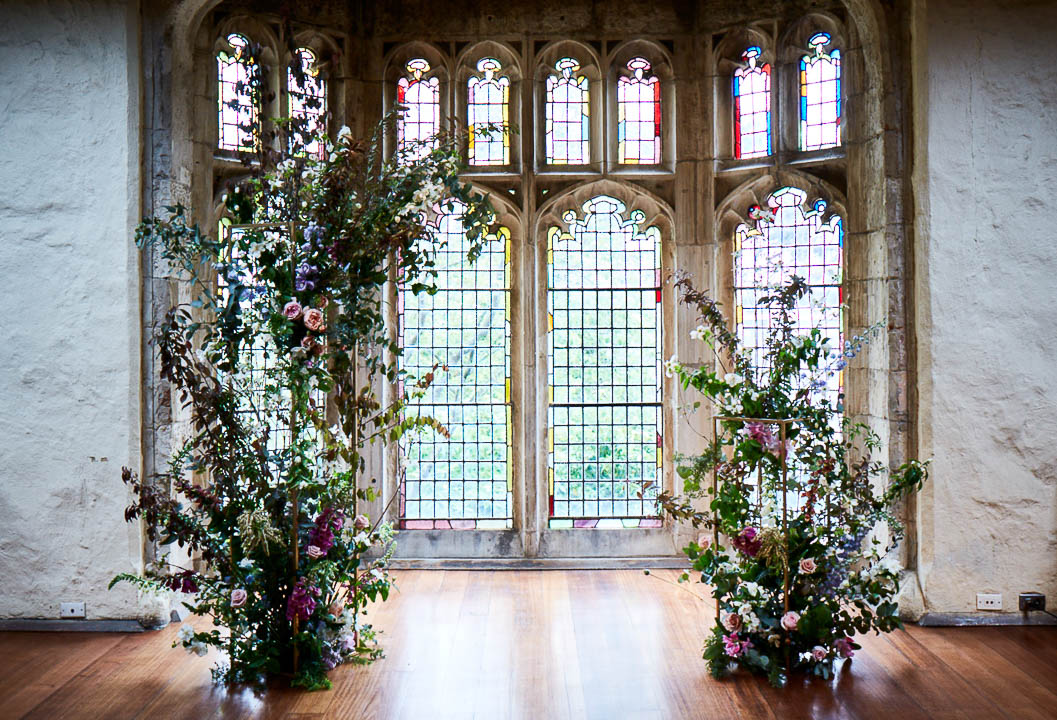 Because what is more romantic than roses? Add a little bit of colour and a gorgeous stained glass window to the equation and voila! A very romantic set-up for you to celebrate your love.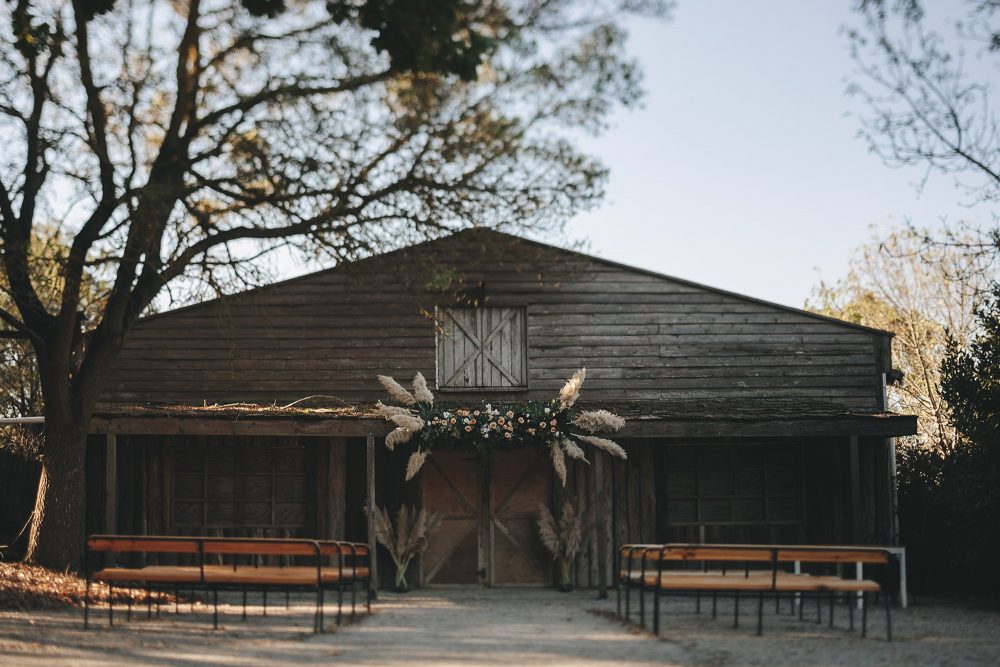 This stunning flower backdrop by Florium Creations completes the rustic mood with the old barn in the background, creating a beautiful rustic atmosphere. Get a special offer with Florium Creations here!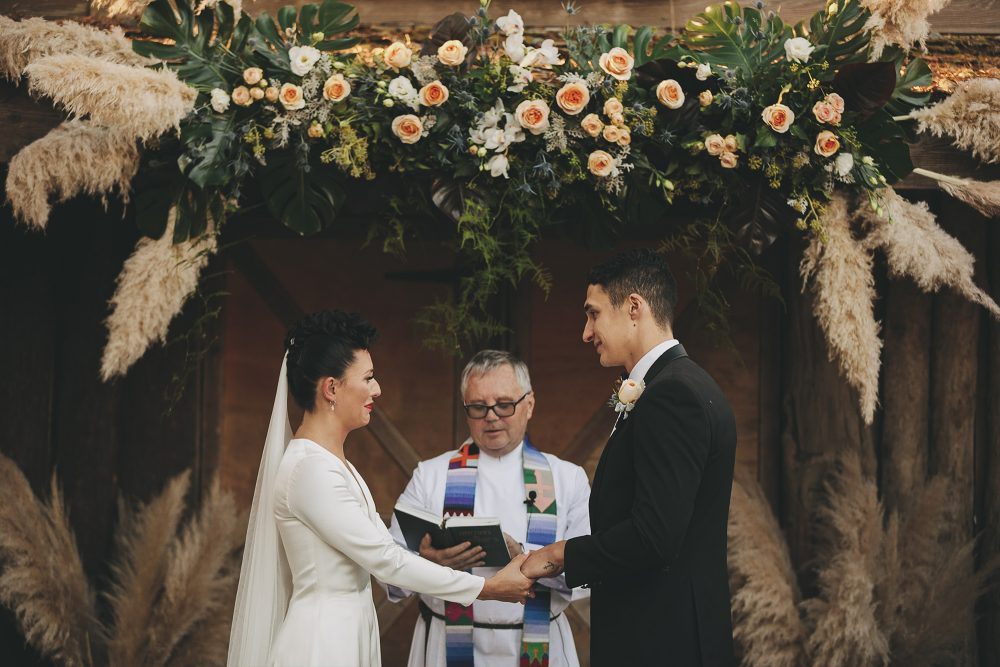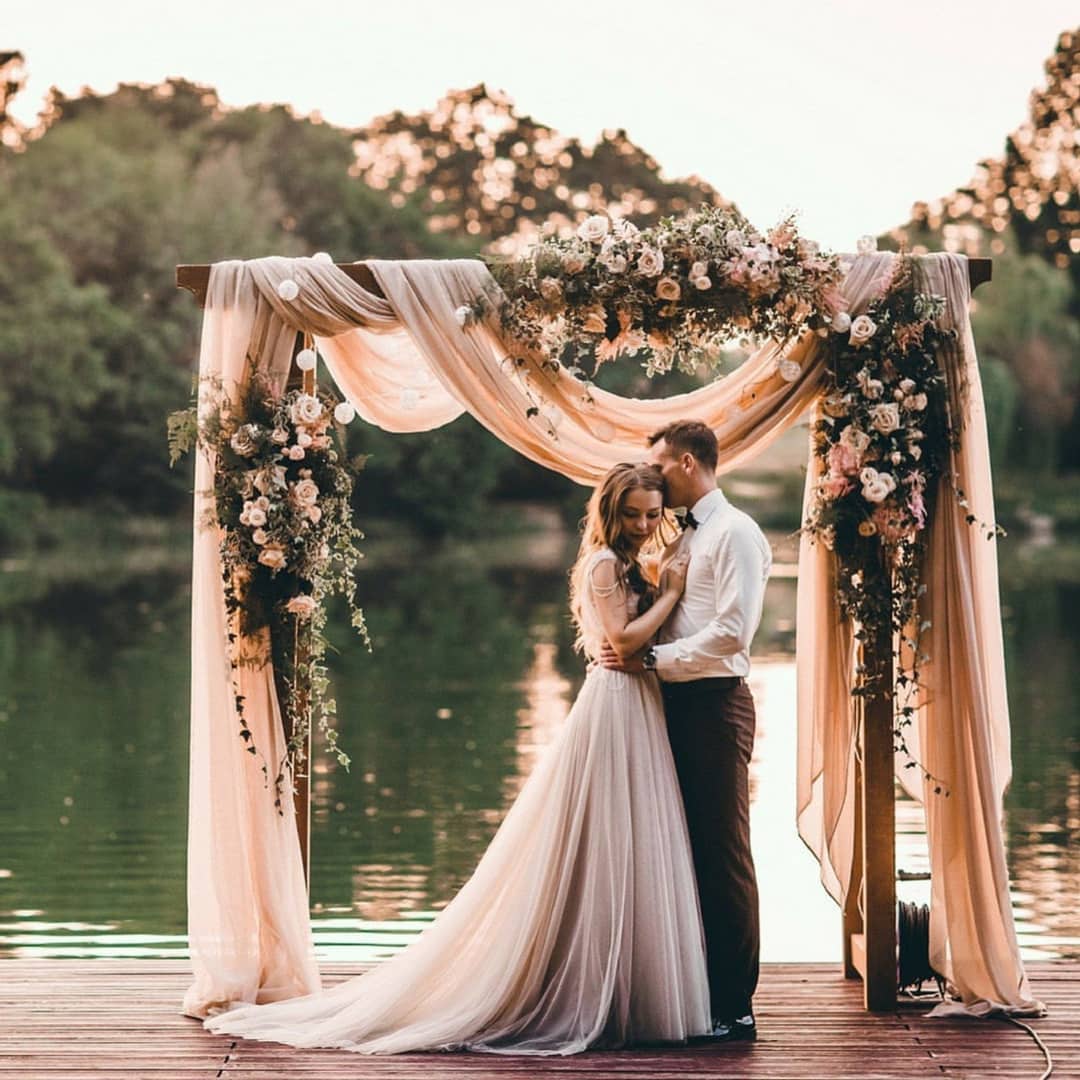 One of the good things about a vintage style wedding is that you can choose or combine different eras because vintage doesn't mean a specific time! This beautiful backdrop could be the perfect complement to your vintage wedding. Get a 10% discount with Forever Us Event Management here!