Weddings may have a relatively fixed format, but every wedding is different, just as every bridal couple is different. But there are many things you can do to add a little pizazz to your big day, not just to impress your guests, but to put your individual stamp on one of the biggest days of your life.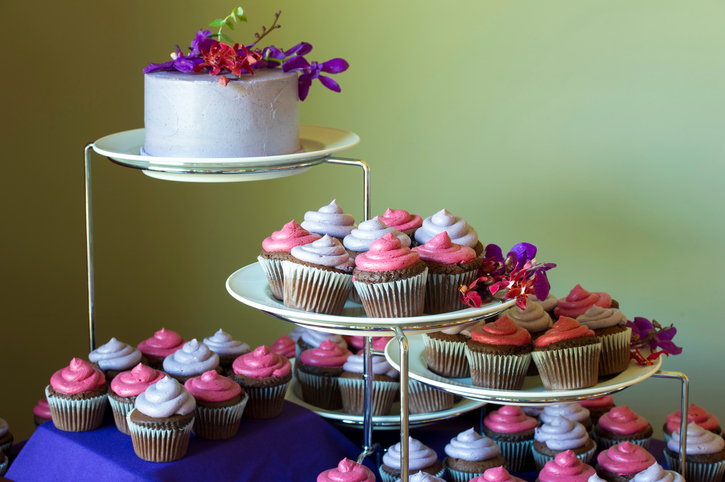 Cupcake towers
Cupcake towers are a fabulous way to add a bit of pizazz to the traditional wedding cake.
Not only can they look stunning, there's no hassle about cutting pieces. Just pick them up and dole them out to your thoroughly impressed guests!
They can also double as bomboniere.
Bonbonieres with a twist
Charming and eco-friendly, packets of flower or vegetable seeds (or even a tree seedling) are a lovely way to ensure memories of your wedding go on and on.
Pick a unique venue
Be it your ceremony or your reception, there are plenty of alternatives to churches or local halls. There may be a little more to organise by way of catering and cover, but there are plenty of unconventional places to hold your wedding, from local aquariums, zoos and, of course, on board a yacht or boat.
Personalised cake toppers
They're a novel, memorable and fun alternative to the traditional, generic cake toppers available for wedding cakes.
They don't have to cost the earth and, though these ones look like they're made from icing, they're actually made from non-toxic modelling clay, so they'll last for years, perhaps even generations!
Turn your guest book into a piece of art
Instead of using a guest book, why not pass around a series of canvases (or just one big one, though that could be awkward) on which the guests can write their well wishes. It beats the pants off a traditional guest book and will bring back memories of your big day and the people who shared it every time you look at it, especially if you hang it somewhere prominent.