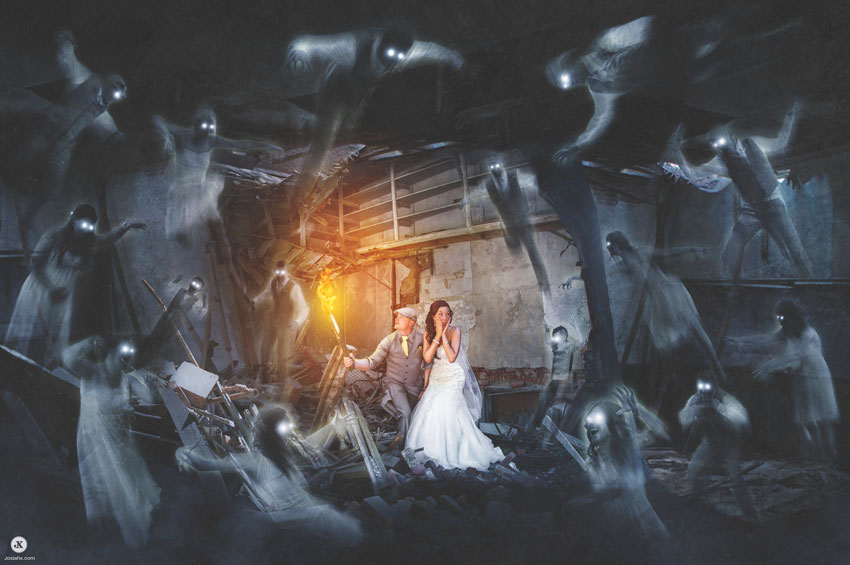 From dinosaurs and zombies to ghosties, ghoulies and little green men, there's plenty of room to have a little sci-fi and fantasy fun with your wedding photos – as these brilliant (highly Photoshopped) pictures from photographers and photo compositors across the globe prove.
Expelliarmus!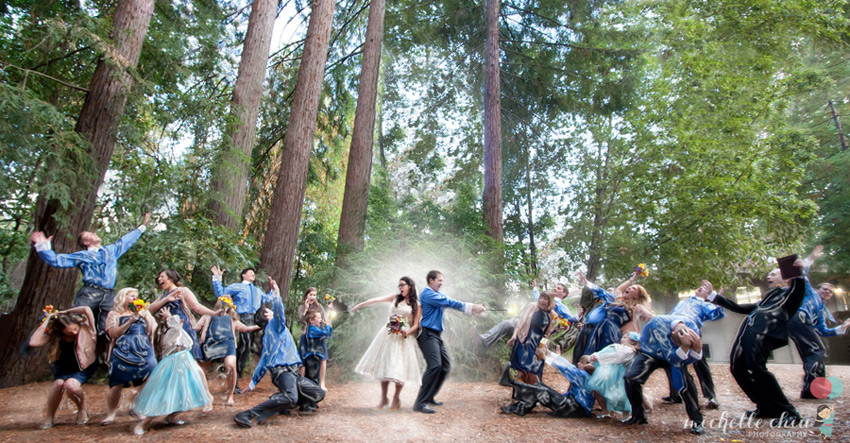 Wedding photographer Michelle Chiu did a brilliant job of creating the ultimate Harry Potter-themed wedding photo for the ultimate Harry Potter fans. The wands featured in this image were a wedding present and actually purchased from Ollivanders in Diagon Alley (at Harry Potter World in Orlando, Florida).
Simply roar-some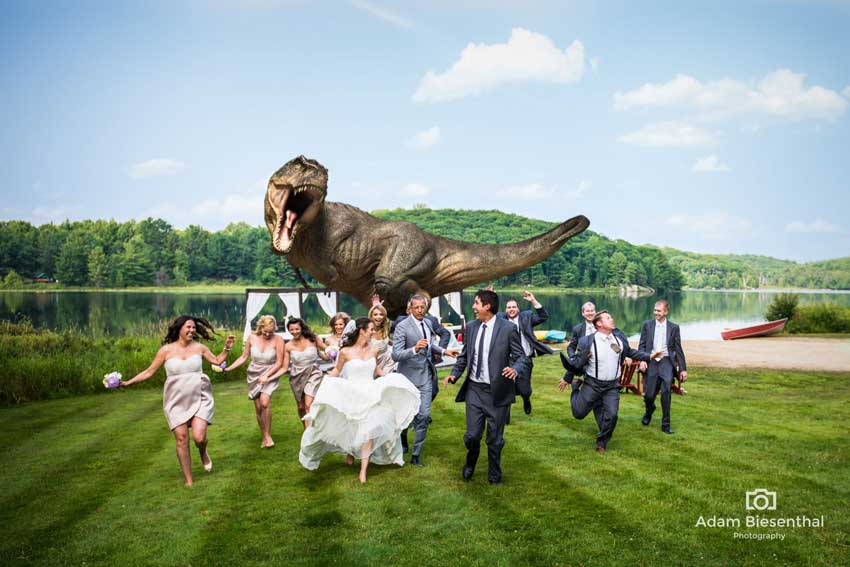 If you love dinosaurs – and Jurassic Park actor Jeff Goldblum is a wedding guest, there's really only one thing to do, really: pose for a classic running-from-the-dinosaur wedding photo.
In a galaxy far, far away…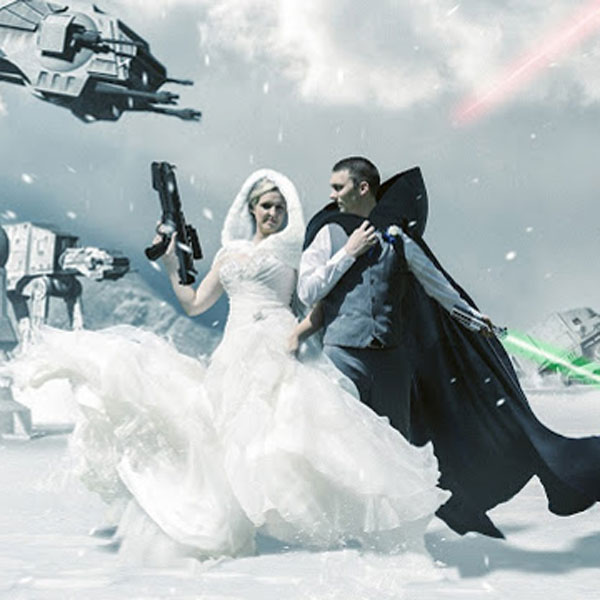 Californian photographer (and Photoshop whiz) Tanya Musgrave turned a very ordinary wedding photo into this remarkable homage to Star Wars after a whopping 12-hour editing session.
[ew-supplier-carousel]
The walking (wedding) dead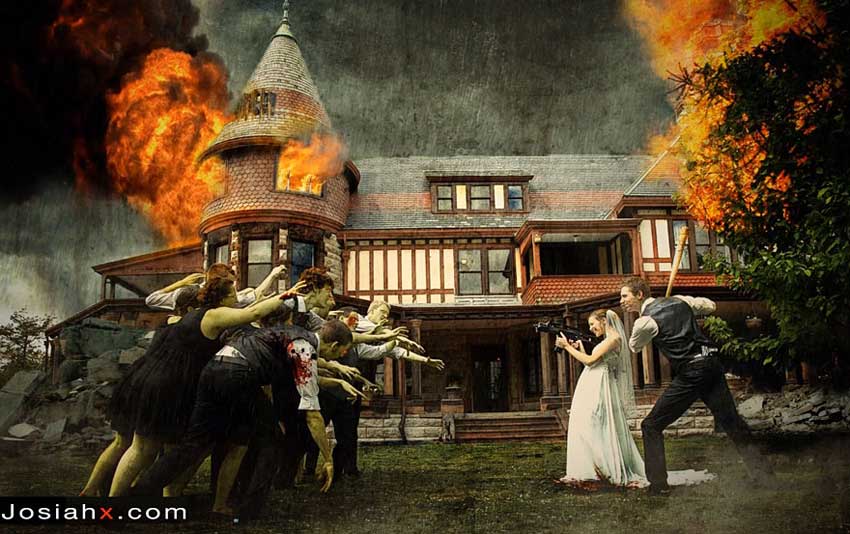 A brilliant and super fun shot that's definitely out of the ordinary, this is just one of a collection of truly clever wedding photos from the studio of acclaimed New York photo compositor Josiah X, who took his pen-name from the fictional Marvel Comics character of the same name. You can watch Josiah perform his magic here.
Here's another one by him. It's certainly an action-packed take on the old 'Just Married' wedding car shot.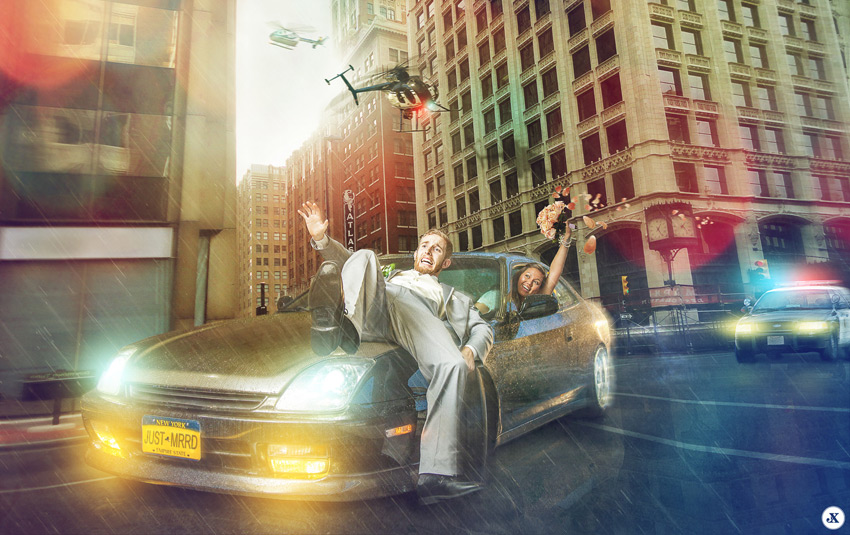 Take us to your leader!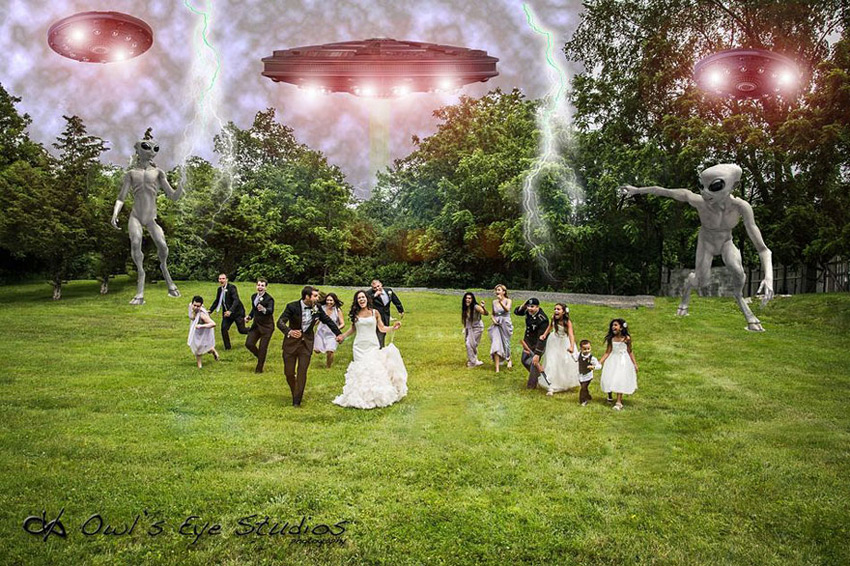 Admittedly, most of the people in this bridal party photo look amused rather than alarmed, especially the page boy to the left, who obviously doesn't care that he's about to be snatched by otherworldly beings, but it's still lots of fun – and a far cry from your typical bridal party photo, eh?
More than meets the eye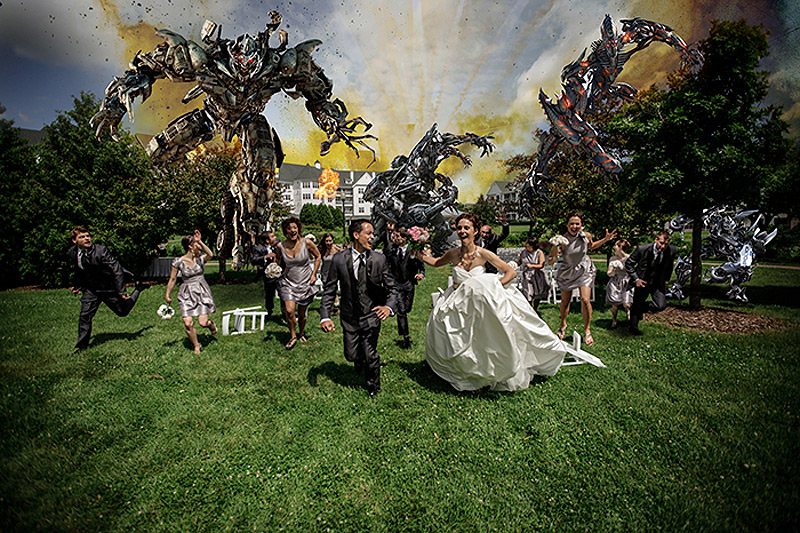 We love the look on the bridesmaid to the right's face. It's one of sheer terror, but if we were being chased by an army of Decepticon Transformers, we'd be a wee bit scared, too…
The Force is strong with this one…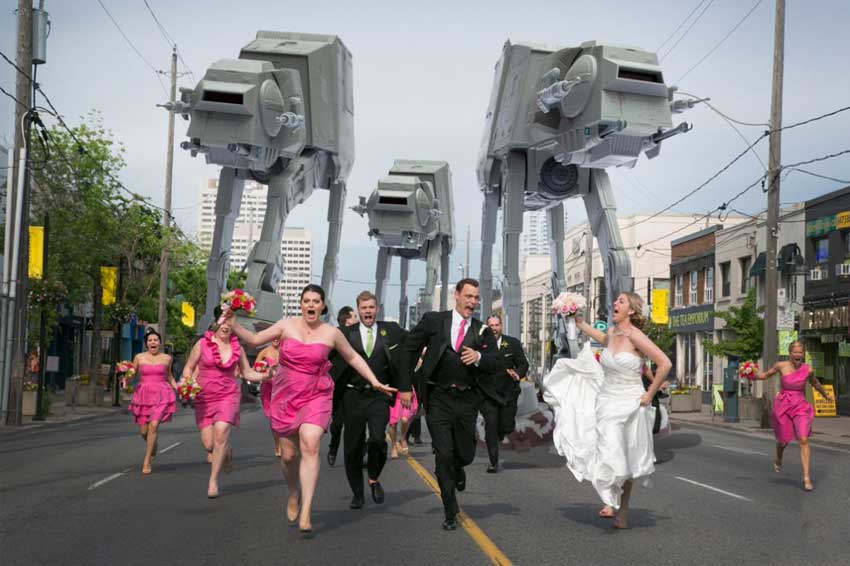 This Canadian couple love Star Wars almost as much as they do each other so it was only natural they'd pay homage to their favourite sci-fi series in their seriously cool wedding photos.
Till the Apocalypse do us part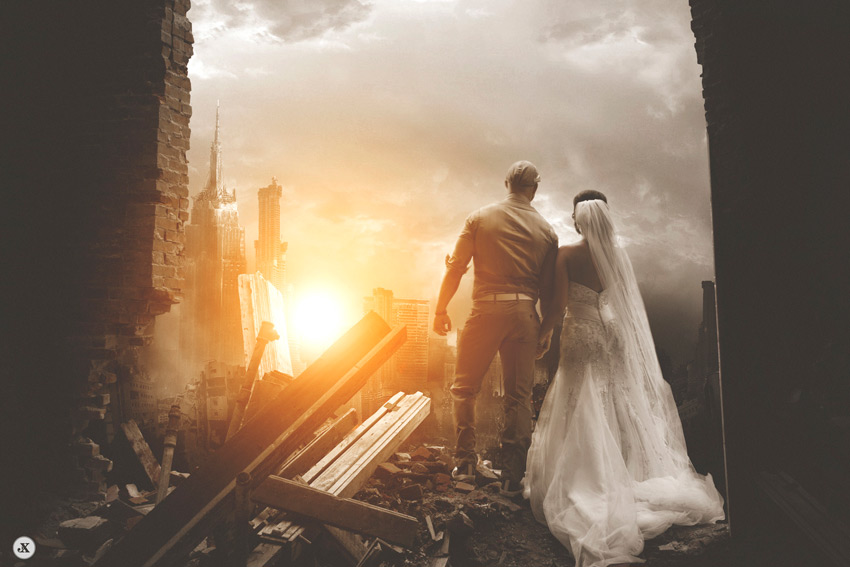 Yet another brilliant wedding photo from the very talented photo compositor Josiah X, this post-apocalyptic wedding photo looks like a scene from Battlestar Gallactica,