Californian photographer (and Photoshop wizard) Tanya Musgrave has given one of her clients a truly unforgettable wedding gift, turning their very ordinary wedding photo into a sci-fi masterpiece – after a marathon 12-hour editing session.
Tanya, who says she "dabbles a bit in Photoshop as a hobby," was asked by one of her clients to add a little Star Wars flavour to their wedding photos.
So, being the consumate professional, Tanya had the couple stop between their 'real' wedding photos and pose for their fantasy photo – then she spent more than 12 hours turning it into a scene from The Empire Strikes Back's Battle of Hoth.
That doesn't even include the "about 8ish more hours of pre-vis and research."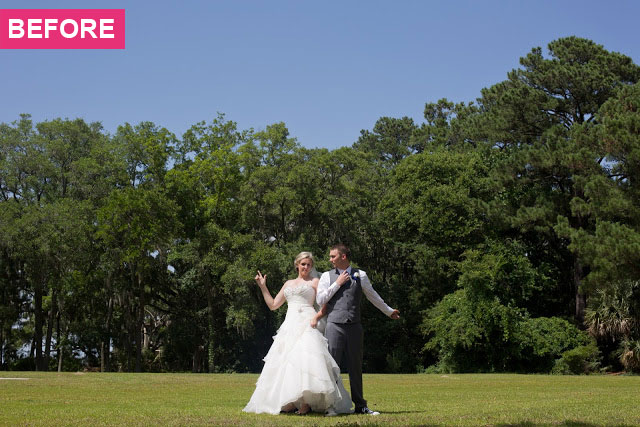 Tanya recorded her actions and has released a three-minute time-lapse video of her edit on YouTube. Contrary to how that may sound, it's absolutely mesmerising viewing watching the bride and groom go from standing in a tree-lined Californian park to taking up arms and wandering through a snow-filled sci-fi battleground on the fictitious ice planet Hoth.
The video has been a hit and has been viewed more than one million times – and it's also led to numerous job offers from across the globe.
We can't wait to see Tanya's next project.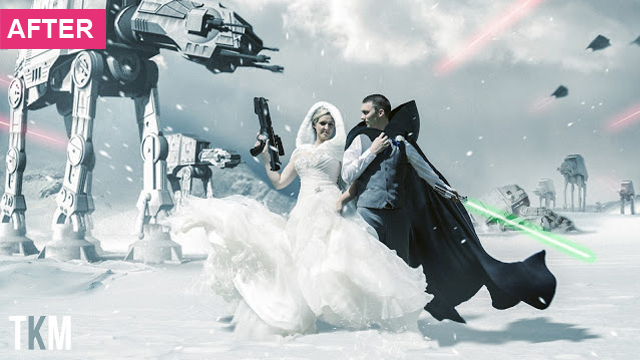 [ew-supplier-carousel]