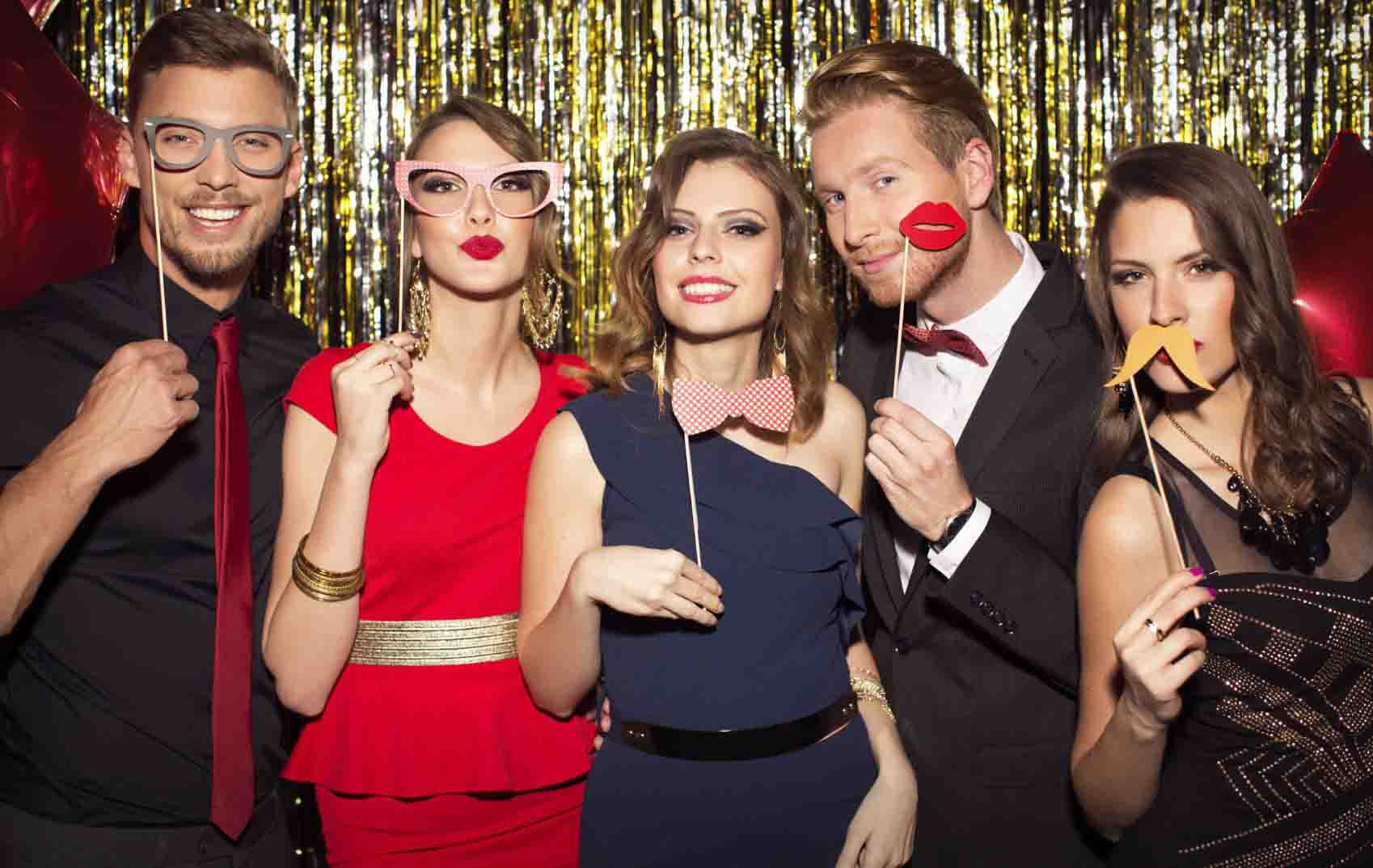 Hiring a photo booth for your wedding reception is a fantastic way to provide some extra entertainment for your guests whilst capturing some great shots of all the people who came to help you celebrate your special day.
You can use the photo strips as wedding favours, have your guests put them in your guest book along with their message, or simply keep the photos as mementos for you and your guests! Whatever your reason for choosing to hire one, here are some great tips to get the most out of your wedding photo booth.
Hire a booth butler
Many hired photo booths come complete with a 'booth butler' or attendant that will make sure everything runs smoothly over the course of the evening, and will explain what to do to your guests. If your booth doesn't have an attendant, print out a large sign with instructions for your guests.
Decorate your booth
Your photo booth will be a focal point of your wedding reception so make sure it is decorated to match your wedding theme or colour scheme. This goes for the attendant as well. Check what they'll be wearing and if you want them to dress in a particular way let them know in advance.

[ew-supplier-carousel]
Collect photos in a book
Put out a guest book, or simply a post box for your guests to put their photos in. If you provide scissors they can cut the photos up so that they keep two and write a message on the back of the other two to give to you.
Encourage group shots
A lone guest in a photo booth might feel a little self conscious (think passport photo grimaces), but as soon as you get couples or groups piling in to the booth the photos will be more natural and fun.
Use character photos
See if you can hire a booth that prints character photos so your guests' faces are superimposed onto well known cartoon characters, film stars, or animals. You can also often specify a logo or message to be printed on the photos.
Provide props
Giving your guests some fun props such as hats, puppets, and comedy glasses can produce hilarious results. Some couples go even further and set up a whole set with a backdrop and scenery instead of having a simple photo booth.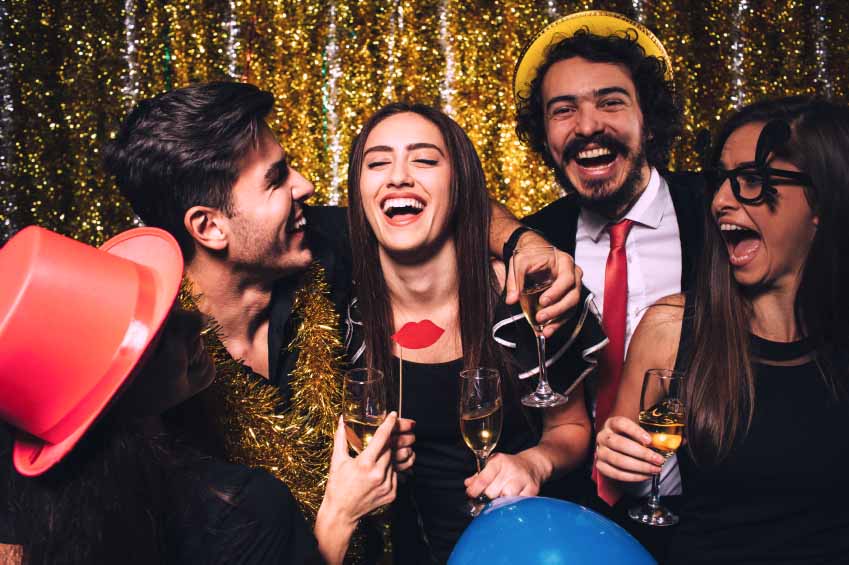 Time it right
Generally the cost of hiring a photo booth depends on the number of hours you want it for, so consider the best time to have your booth set up and allow access for your guests. Most vendors will hire the booth out for the whole day which is great because you can capture all of the action, but the peak time for great photos is after dinner, when your guests are most relaxed and have got to know one another better.
Get the images on disc or USB
Some photo booths can now store the images taken during your reception, and you can have these put on a disc or USB. The images are perfect for thank you cards, or can simply be added to your wedding album. A montage of photo booth pictures can also be a wonderful addition to your wedding video.
Don't forget to use it yourself
Many couples are so busy socialising and following formalities on their wedding day that they don't have time to taste the food or listen to the music they have paid for. Make sure you take a couple of minutes to cuddle up in the photo booth with your new husband!