Before you start your search for a wedding photographer, it's a great idea to be familiar with the different types of wedding photo albums available and the differences between them. Knowing the type of album you're looking for will allow you to research typical prices, and to know whether your photographer is getting you a good deal on your wedding photo album.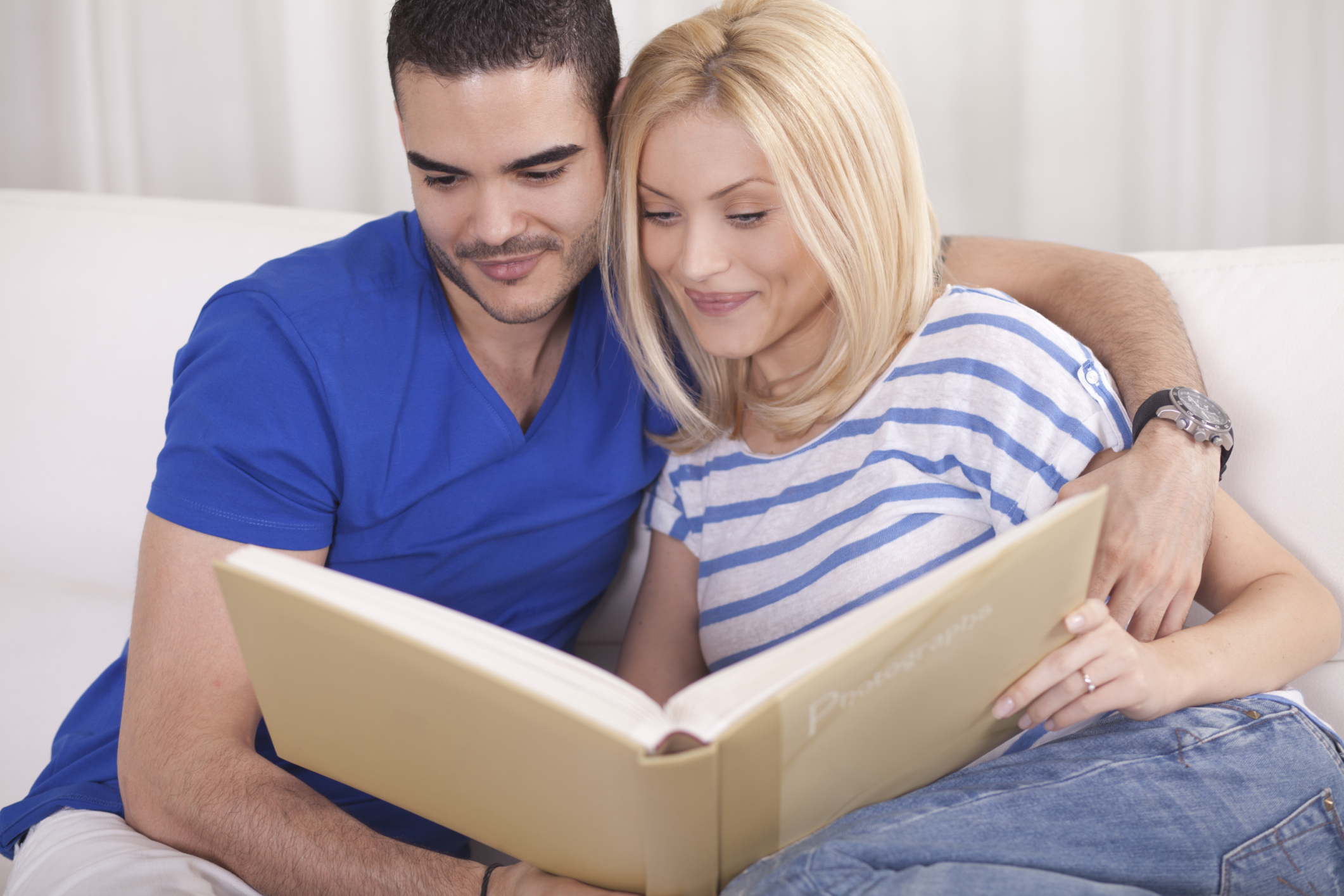 Here are some of the common wedding photo album types:
Matted Albums
Matted wedding photo albums are the most traditional and formal style of wedding album. Each page consists of a stiff cardboard mount that a loose printed photo is inserted into before being glued in place. The mount is slightly raised above the photo so that the photos do not touch when the album is closed.
Each page of a matted album can hold a single image or multiple images, each in its own aperture. Matted albums are often known as reversible albums because either portrait or landscape photos can be included. Matted albums are most suitable for a classic or formal wedding.
Flush Mount Albums
Flush mount wedding photo albums are considered a more contemporary choice than matted albums. Each page of a flush mount album is a borderless photographic print on rigid board, which can include one or more images. There are two distinct styles of flush mount wedding photo albums:
Coffee table books tend to have distinct pictures with printed borders, even though they may overlap each other.
Magazine style wedding photo albums are more likely to have full page pictures, and images overlapping each other with no distinct borders.
Flush mount wedding photo albums are a modern choice, and work well with the popular photojournalism and Vogue styles of wedding photography. However, you do need to check the quality of your flush mount album, as this can vary greatly. Because the photos meet when the book is closed there is a danger of the pages sticking together and becoming damaged. Find out whether your album supplier will apply a protective coating to prevent this from happening.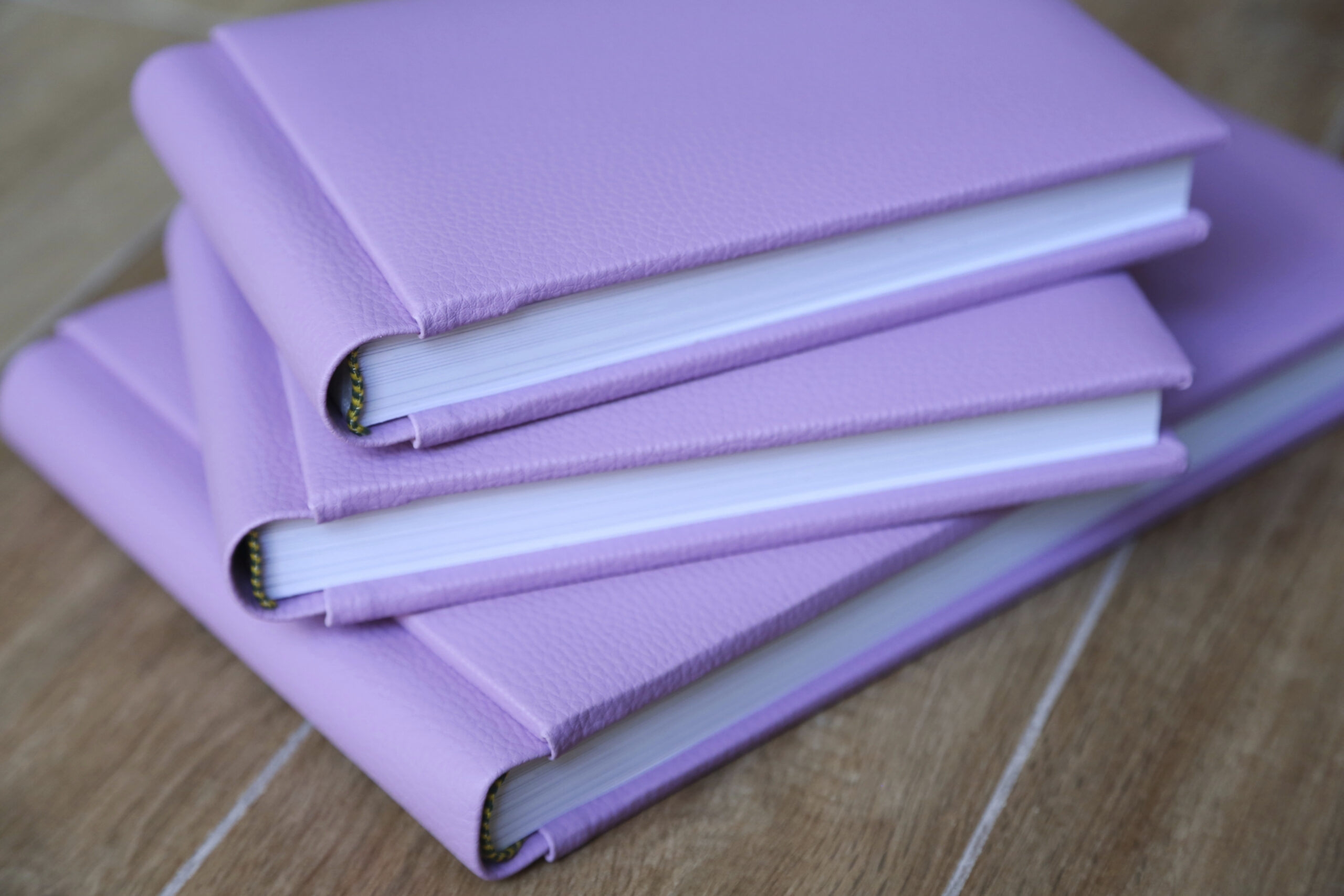 Parent or Gift Albums
Parent or gift wedding photo albums are scaled down versions of your main wedding album. They might include all the same pictures but just be smaller, or they may just contain a select few pictures. Parent albums tend to be around 20cm square, and as the name suggests they make an ideal present for the parents of the bride and groom. Gift books are often available in a smaller size and make perfect thank you presents for your maid of honour, bridesmaids, or best man.
Think about how you will use your wedding album before you finalise your order. If you want something that will permanently be on display in your living room, you may want to choose a modern flush mounted magazine style album. If you are more concerned with having a classic timeless album that you can keep in safe place and show to your grandchildren; a matted album may be a better option for you.
Don't forget you can discuss all your options with your wedding photographer. They have the experience and knowledge to be able to guide you in the right direction.