One current trend in wedding venues is a return to backyard weddings, and many couples are choosing to hire a marquee and hold their reception in the garden of their home, or perhaps their parent's home. This may be an attempt to keep costs down, but it may also be because holding your wedding at the house that you have bought together, or the house that you grew up in, adds significance to the occasion.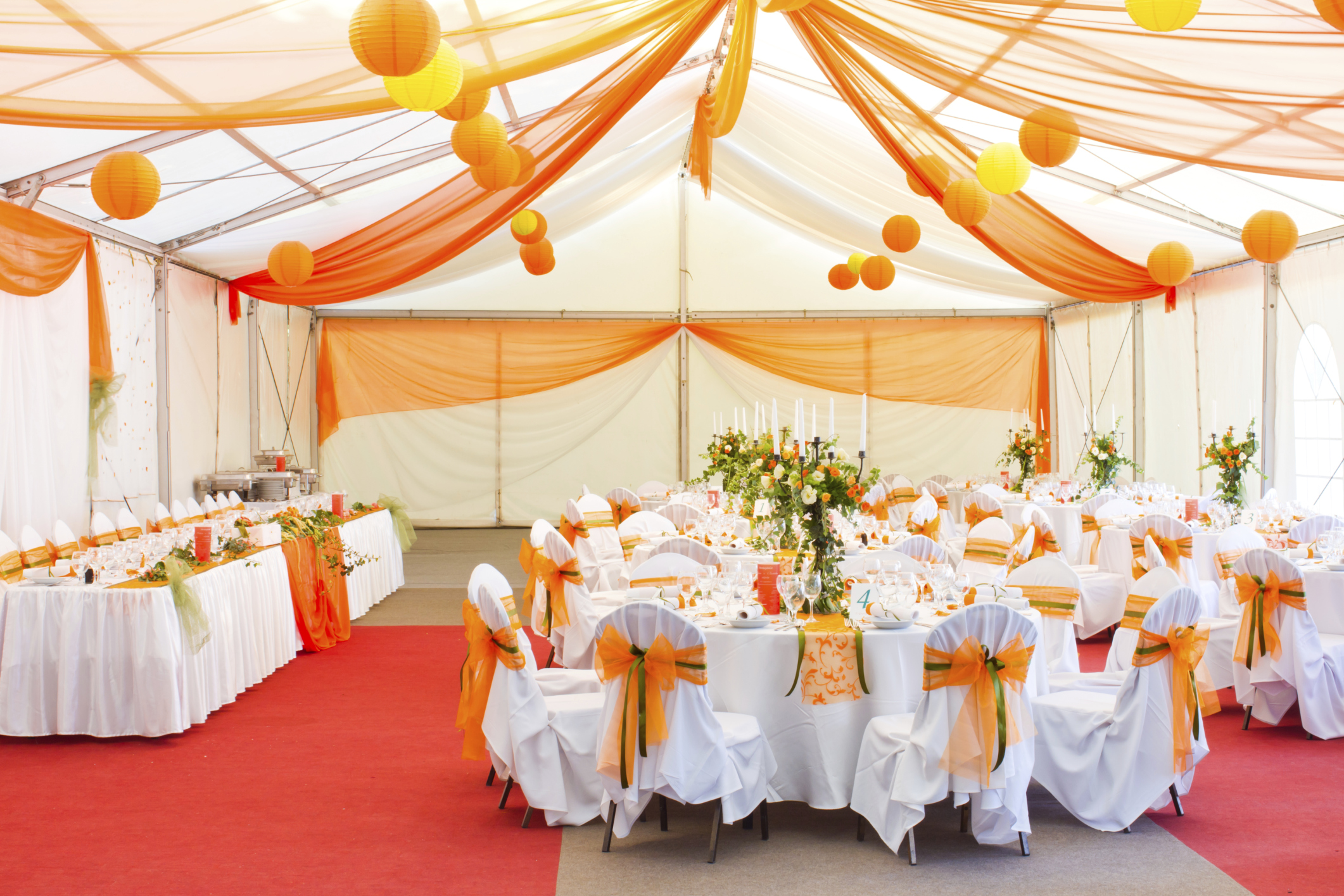 Read the following pros and cons of wedding marquees to see if a home based wedding is right for you:
Four pros of wedding marquee hire
Starting with a blank canvas for your wedding theme and decorations is one of the best reasons to wedding marquee hire. You aren't restricted by the decor or style of your wedding venue, and can design your own scheme with lighting and coloured or patterned drapes, producing the venue of your dreams.
Wedding marquees come in a variety of sizes, and as long as you can fit it in your garden, you can hire whatever size you need. This means that you can hire a marquee based on your ideal guest list rather than having to limit your guest list to fit in with the restrictions of your venue.
It's possible to change the layout of a marquee simply by adding screens or curtains, so you can decide whether you want a separate area for your drinks and food. You can also section off the dance floor and decorate it differently to the rest of the marquee to make a dramatic impact when the band starts to play and the curtains are pulled back. A marquee is a flexible option; for example you can take off the sides if the weather is really good, or lay down flooring if it rains the night before the wedding.
Marquee hire is relatively low cost compared with venue hire. Assuming you are using your own garden and don't have to hire a garden or park, the marquee hire should work out cheaper than reception venue hire unless you want every mod con included. As you won't have to use the caterers and drinks provided by a venue, you should be able to save some money on food and alcohol.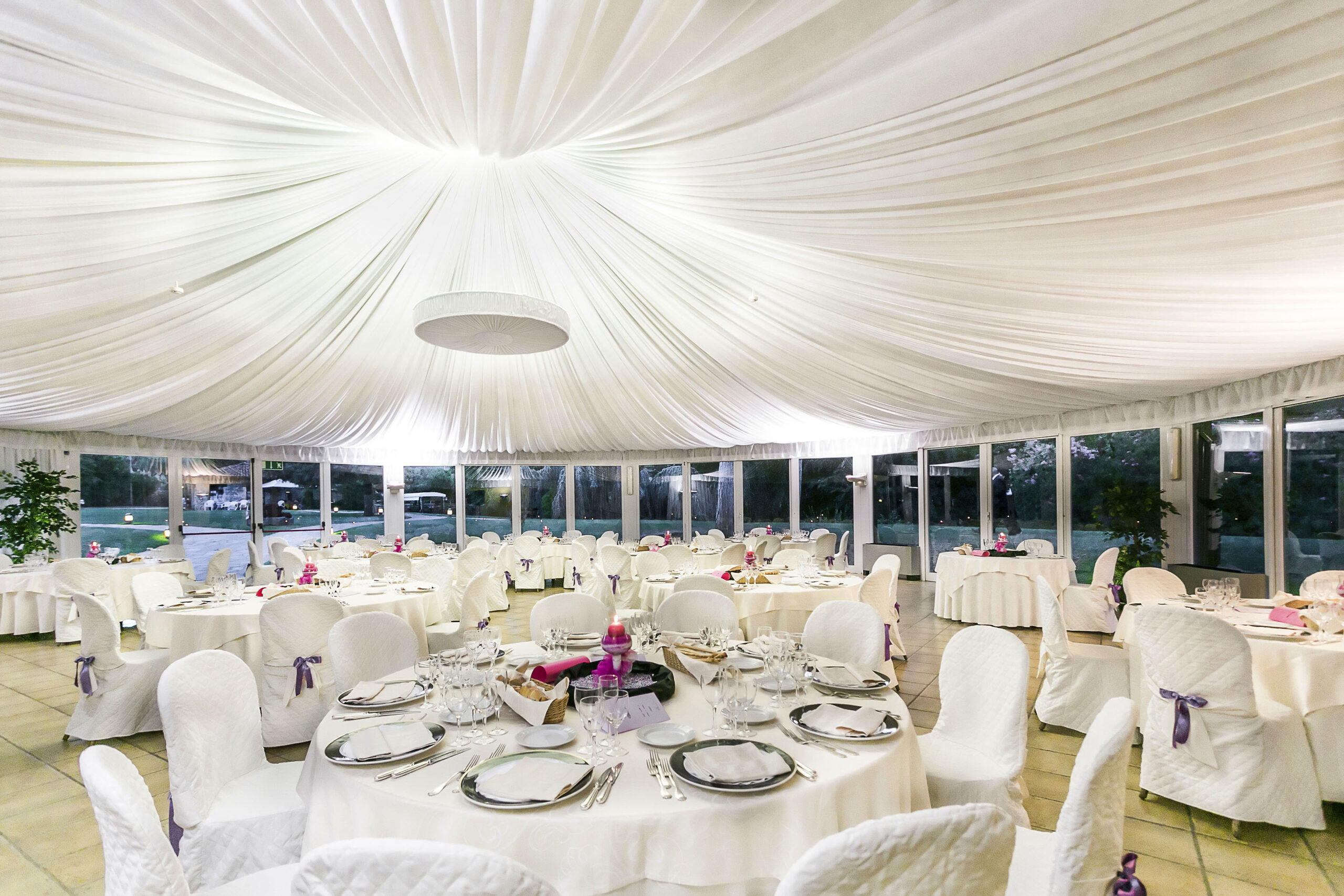 Four reasons to think twice about hiring a wedding marquee
A marquee is a seasonal venue and works best in spring or autumn. It is no surprise then that these are the most expensive seasons to hire a marquee. It is possible to hold a marquee wedding in summer or winter, but you will need plenty of extras such as air conditioning, heating, or flooring to make your guests comfortable.
Hiring a marquee also means hiring the facilities that go with it. Your list may include tables and chairs, tableware, a dance floor, a stage, a sound system, lighting, a power supply, and guest toilets.
Having a backyard marquee wedding means added responsibilities for you and your new husband, or you families. If you hire a wedding venue you can leave all the mess for the venue to clear up, but if you have a marquee in the garden, the chances are you will need to do at least some of the tidying and cleaning before your marquee supplier arrives to dismantle it.
Wedding receptions do generate a lot of noise especially if you are hiring a live band, or even a DJ. Marquees aren't sound proof so if you are having the reception in your garden you may risk upsetting your neighbours, especially if you aren't inviting them! You will certainly have to restrict the reception to finish at a certain time out of respect for your neighbourhood.