You have spent many long days, and probably a good deal of money, getting the perfect bridal gown for your big day. Finding the perfect wedding hair style, and possibly the stylist to create it, is essential to complement that beautiful wedding.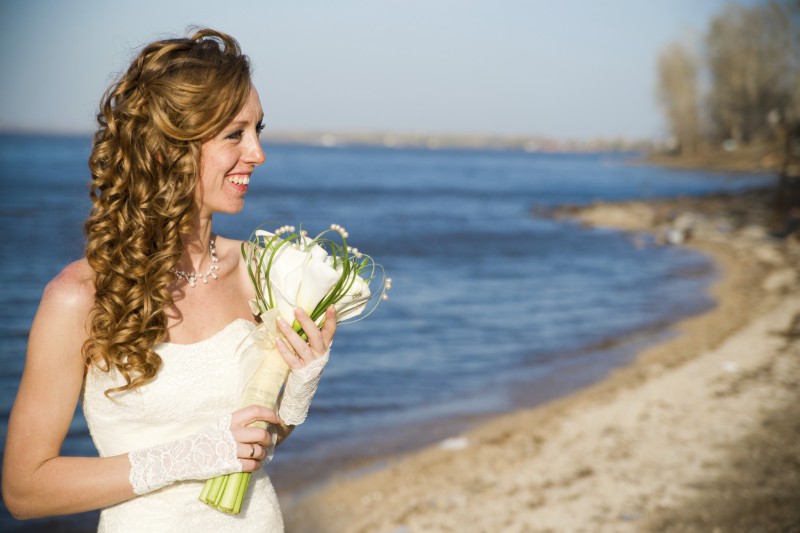 When to book your wedding hair stylist and who to book for
You should look for and choose a wedding hairdresser around four to five months before the wedding. You will need to book for yourself and any bridesmaids, as well as possibly the mothers of the bride and groom. Schedule a trial run just for yourself around two to three months before the big day, and be sure to take along your veil or tiara if you are using one.
If you are planning any dramatic changes to your usual hair style such as a strong colour or a perm, you should get this done two weeks to a month before the wedding. This will allow it time to soften, and look more natural, as well as giving you time to change anything you really don't like. If you are having a complicated up do, you won't want to have it done too early on the big day or it might give you a headache by the evening.
Looking for a wedding hair stylist
A good wedding hair stylist will be interested in the overall look and style of your wedding, and will try to suggest styles that might complement this. If your hairdresser doesn't ask lots of questions about the type of wedding you are having, they probably aren't interested enough to put much effort into your style.
Your hairdresser should suggest styles that suit the shape of your face. Brides with round faces often look great with hair styles that give them height like a top knot, or longer sleek styles. Heart shaped faces need a style that adds width at the jaw, while long thin faces require added width across the whole face.
To create the perfect wedding hairstyle your hairdresser should ask about the shape and neckline of your dress. If you are considering changing your hair colour they should also be asking about the colour of your bridal gown and the overall colour scheme of your wedding.
If you have a trial run and are not satisfied with your hair stylist, have the confidence to change to a different one. On the most special day of your life you deserve a hair style that makes you feel a million dollars.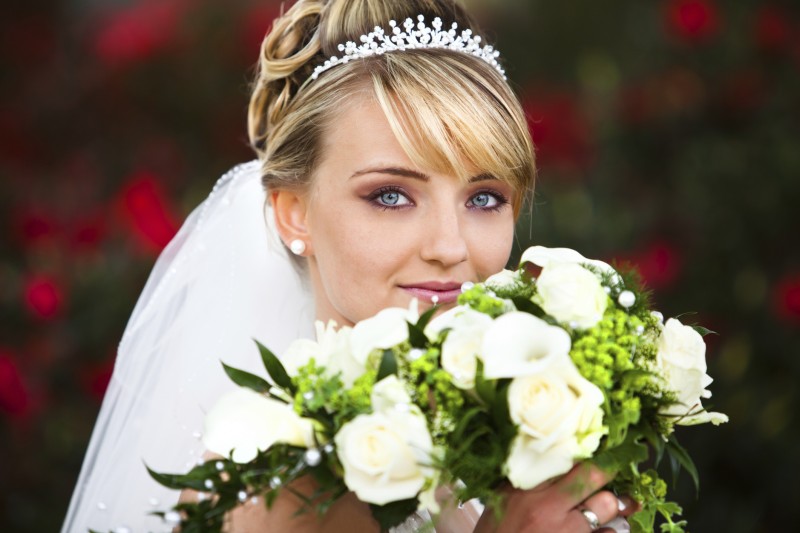 Top tips for wedding hair
The hair style you choose should match the type of wedding you are having. For a casual beach wedding flowing curls are perfect, but for a formal evening reception a sleek up do is probably more appropriate.
When you go to try on your dress, take a photo of it, preferably while you are wearing it, to take along to the hairdresser. This is the easiest way for them to recommend a hairstyle that complements and balances your bridal gown.
If you really want a change from your usual look on your wedding day, changing your hair colour can certainly achieve that. There are some great temporary and semi-permanent dyes for those brides that don't want a permanent change, just be sure to experiment in advance.
If you need to grow your hair to get the wedding hair style of your dreams you should start as early as possible to be sure that you get the length you want without sacrificing style and condition in the meantime. If growing your hair is too much hassle or you simply don't have the time, hair pieces and temporary extensions can create the look you want instantly. These also have the advantage that they may be able to hold a style better than your real hair.
---
80% of Australian couples use Easy Weddings to connect with their dream wedding suppliers.
Browse the directory and start planning today!