If you are having your wedding ceremony at a church or indoor civil venue, they will probably already have most of the items you need. However, if you are planning to get married at home, or in a garden that isn't often used for weddings, here are some essentials of wedding ceremony hire to add atmosphere, comfort and structure to your ceremony: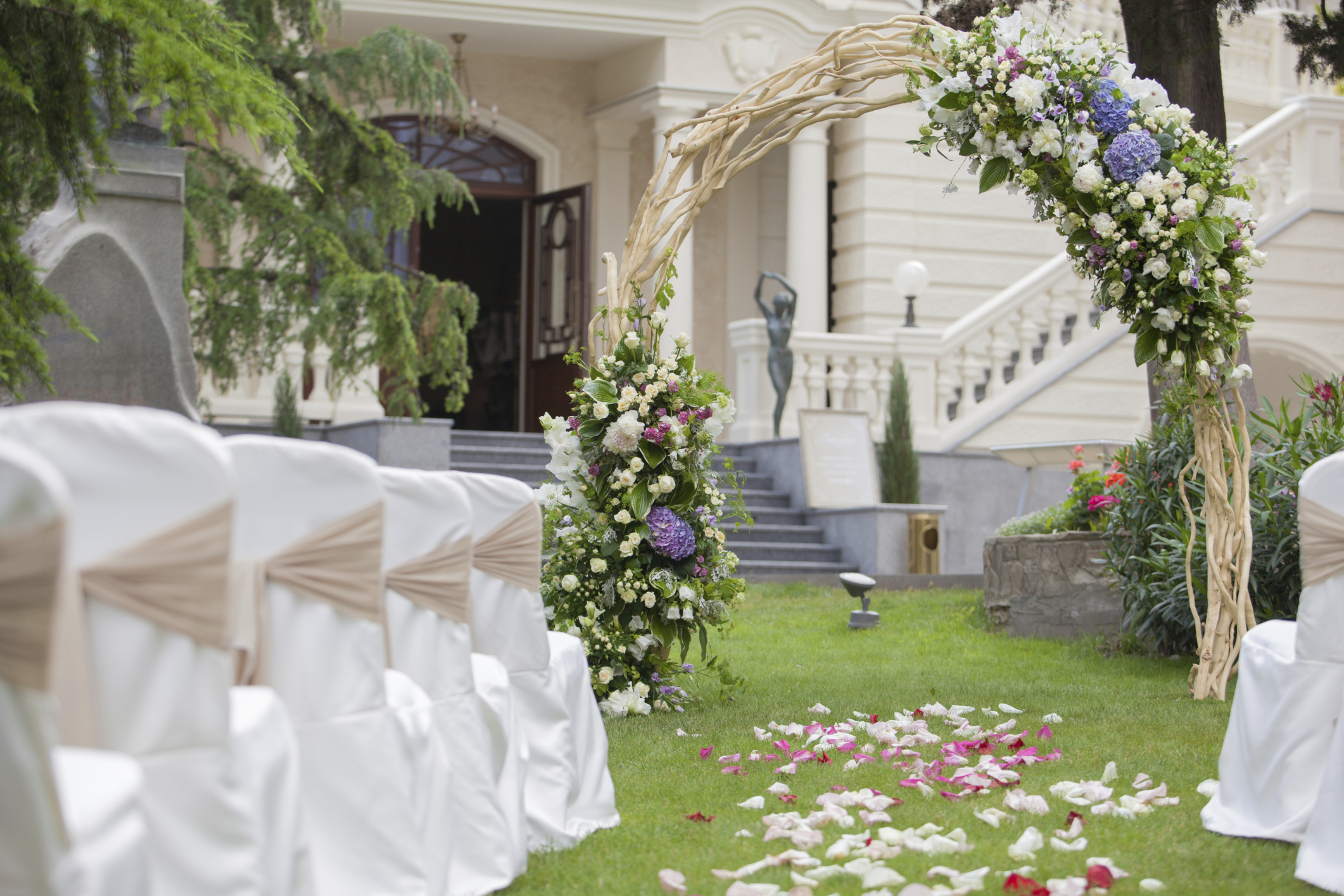 A focal point for your ceremony
If you are getting married outside, you may want to hire some form of altar, archway or gazebo to give a focal point for your ceremony. It needs to be large enough for you, your husband to be, and your celebrant to stand in front of or underneath, and possibly the best man and maid of honour as well.
Your archway can be decorated with flowers, ribbons or accessories to match your wedding theme, and can provide a beautiful backdrop for wedding photos. If you are having musicians to play while you are signing the register, they could set up under the archway, or you may prefer to hire an additional small platform for them.
Seating for your guests
The type of seating you hire for your wedding depends on the style of ceremony you are having and the number of guests. To save money you could hire the same chairs for your ceremony as for your reception, or you could choose something different for your ceremony such as painted pew style benches.
You may want to hire special chairs or benches for the bridal party to sit on, and you can hire a double kneeling bench for you and your fianc?e if you want to exchange your vows on your knees without getting your dress dirty.
Something to create an aisle
An outdoor ceremony often lacks a defined aisle for the bridal party to process down. Sometimes simply arranging the chairs with a gap down the centre is enough, but you may also want to hire something additional to mark out the aisle, such as carpet runner or small posts with lamps on top. Where there is already some kind of altar in place you might still want to hire an archway to place at the beginning of the aisle. This gives the bridal party something to make an entrance through when there is no door.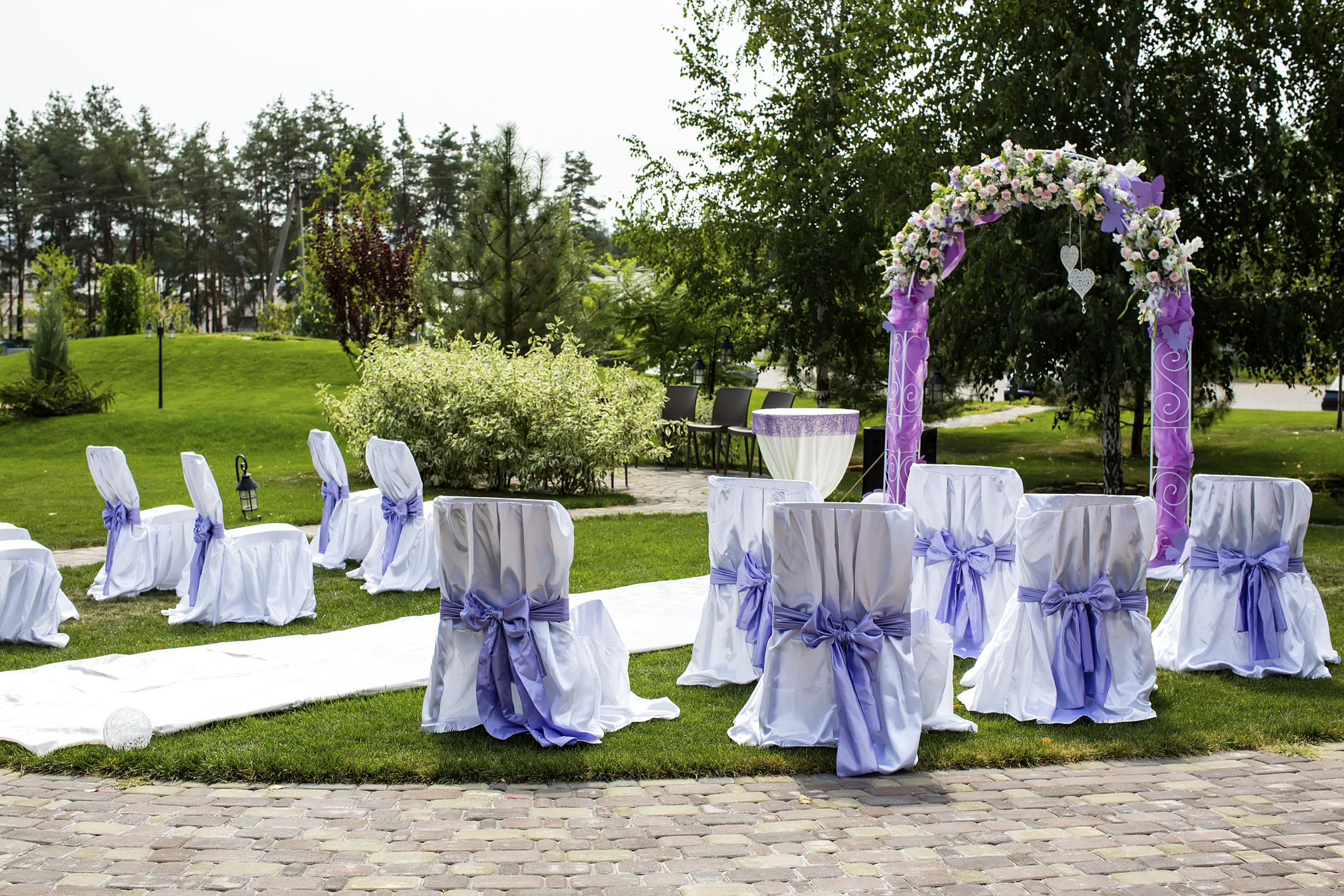 A sound system
The main reason your guests will attend your wedding is to witness the moment you become man and wife, so you don't want your vows drifting off unheard into the atmosphere. You can hire a sound system that is specially suited to outdoor use, and as well as having microphones for yourselves and the celebrant, you can use it to play music.
Sun shades
Everybody prays for sunshine if they are having an outdoor wedding ceremony, but it can be hard to plan the layout so that no is looking directly into sun. You don't want your guests to be shielding their eyes throughout the ceremony, but equally you don't want you, your fianc?e or your celebrant to be squinting on the photos. Hire plenty of stand alone sun shades in classic designs and colours to match your theme, and make someone responsible for moving them to strategic positions.