A vintage themed wedding will never go out of fashion, and brides-to-be simply can't get enough of the vintage theme. Whether you are in love with 1930's Art Deco and Great Gatsby-style luxury, or prefer a more simple and elegant 1940's look, here are some ideas you can tap into for decor inspiration:
Tea cups
Nothing says vintage as immediately as tea cups and saucers. There are so many variations of styles from floral to subtle and sophisticated.
If you are going for a more traditional look, you can keep whole sets together, or maybe choose a different pattern of china for each of the tables.
But if you really want to have some fun, go for the mismatched look.
Suitcases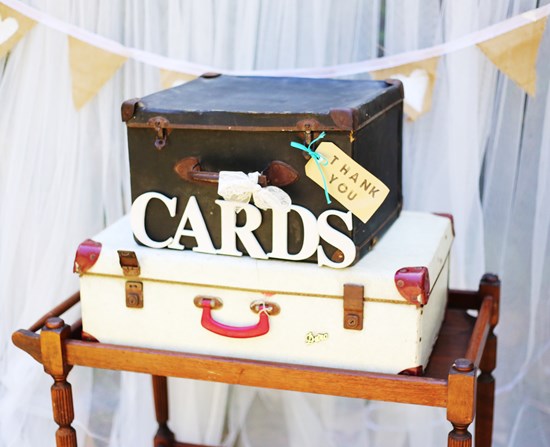 Not only do they evoke the feeling of times past, but they are times of adventure and excitement!
There are many creative ways you can use vintage suitcases from wishing wells to places where guests can leave special cards or messages to the newlyweds in lieu of a traditional guestbook. This is a great DIY you can easily achieve as well as to your to do list.
Lace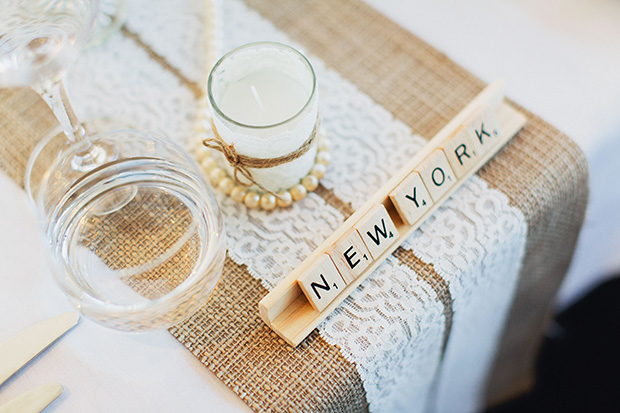 There are so many different kinds of lace and the patterns can be as intricate or as simple as you desire.
Lace is one of the images most people conjure up when you mention a vintage theme.
From table runners, to centerpiece highlights and even bunting, there are so many ways to incorporate lace into your decor.
Milk bottles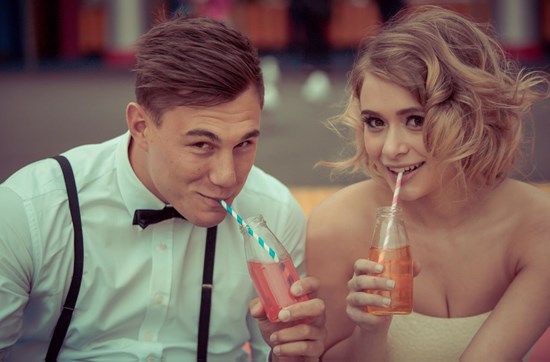 You and your guests can feel like kids again by evoking the long lost era of the household milk delivery! Of course you don't have to drink milk either, you can fill the bottles with soda, homemade iced tea or even alcoholic drinks.
More than that, small milk bottles are cute and you can customise the straws with a splash of colour to match your wedding theme.
Porcelain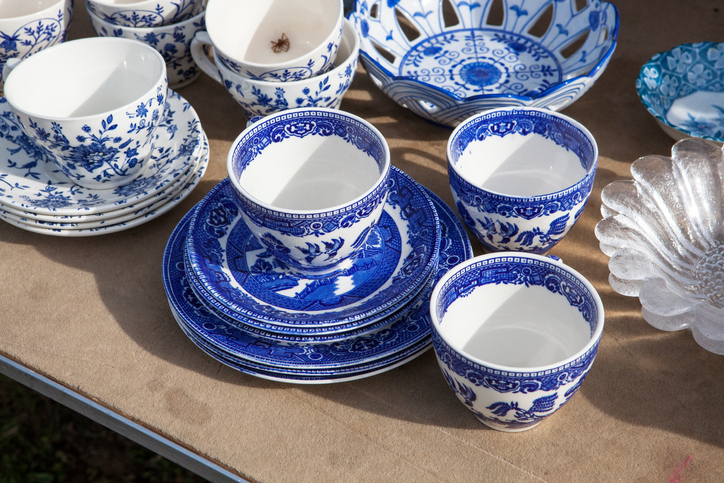 From secondary decorations to full on statement pieces, porcelain and china is fine and delicate and embodies everything vintage.
It may be advisable to keep these precious pieces in mind if there will be children attending your reception.
Mirrors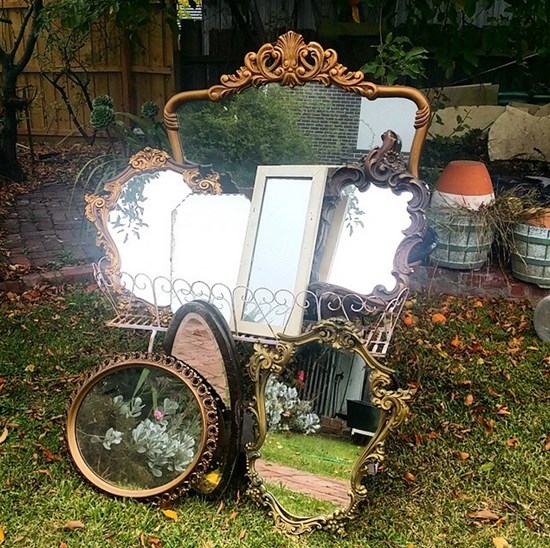 Mirrors of all shapes and sizes have been used to spruce up reception decor for years, but when you add a vintage frame and an unusual shape to the mix, mirrors become much more interesting.
You can use large vintage mirrors to write table seating plans onto, as many brides are now starting to experiment with this trend. Alternatively, smaller mirrors can add a vintage feel to table decorations.
Birdcages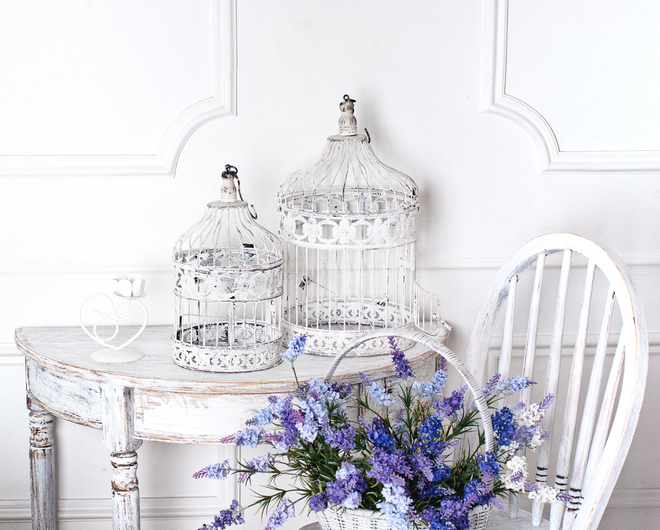 Birdcages can come in all colours, sizes and styles so you can shop around until you find one that matches your style of vintage wedding.
Not just for birds, these beauties can double as wishing wells, places for guests to place special notes in, you can use them empty as table decorations or decorative hangers, or fill them with flowers or greenery to add even more beauty to your wedding decor.
Pearls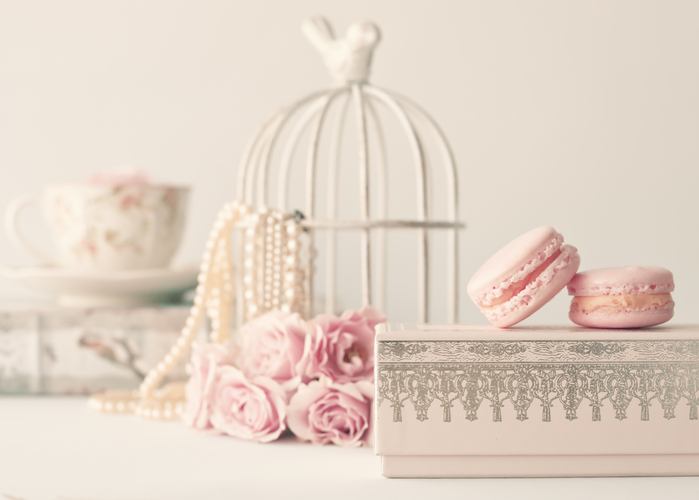 Nothing accompanies a vintage dress quite like a string of pearls, so why not extend that to your decor?
You don't have to use the real thing, placing strings of faux pearls onto table centerpieces or accentuating menu cards with faux pearls will be really effective in conveying your vintage theme.
The cake debate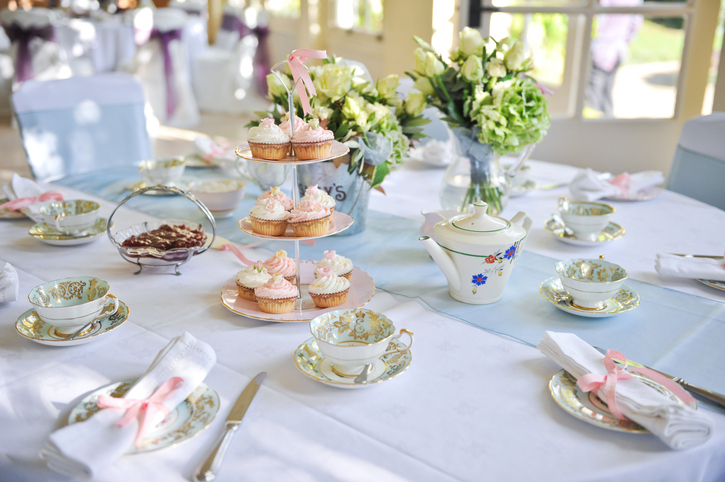 Instead of going for a grand tiered cake, you could opt for cupcakes for each guest that can be served to each table on vintage cupcake stands.
It will give a luxurious, high-tea feeling to your event.
Seating solutions
While it might not be financially viable to source unique vintage chairs for every one of your guests, you can create a little nook within your reception with cute vintage-inspired conservatory chairs or even a more luxurious chaise lounge.