Wedding food doesn't have to be a standard alternate-drop meat or fish with three veg kind of deal. With caterers around the country continuing to push the boundaries and offer alternative (and extremely delicious) options for wedding receptions, your food can be as unique as you are.
Here are some of our favourite unusual food ideas that you will love.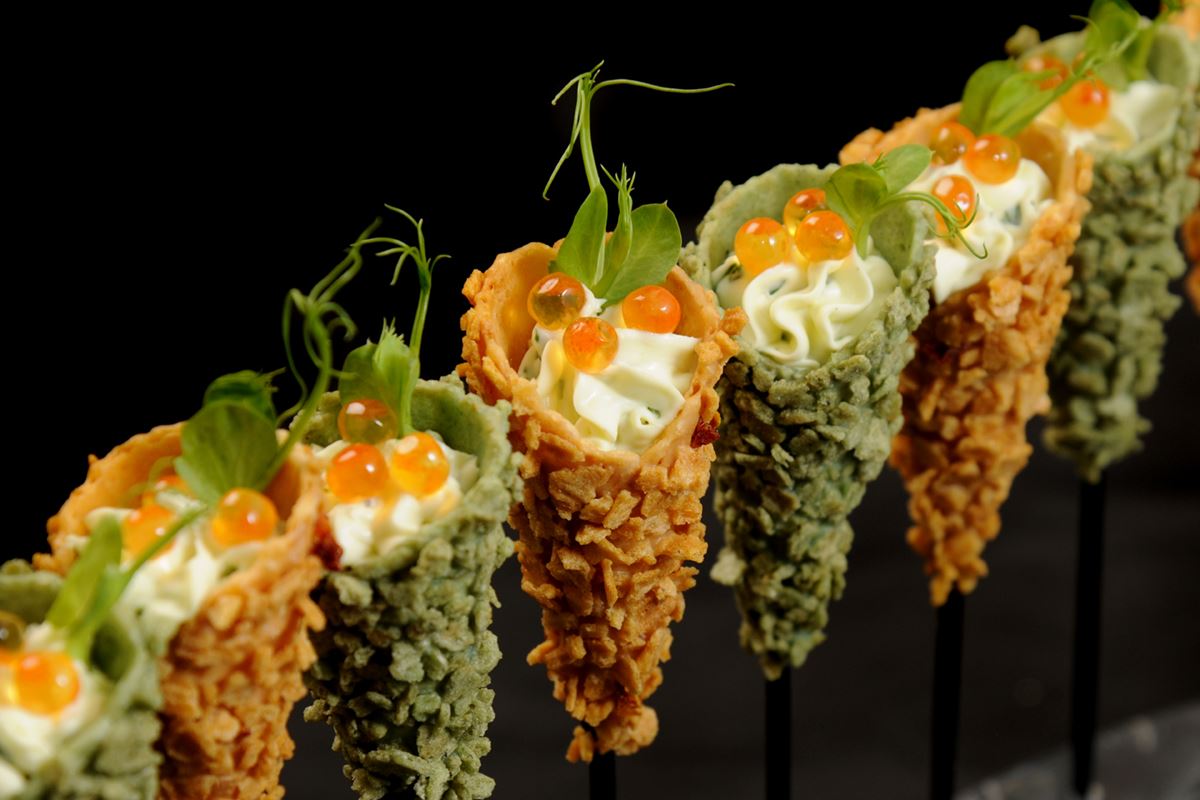 Coffee carts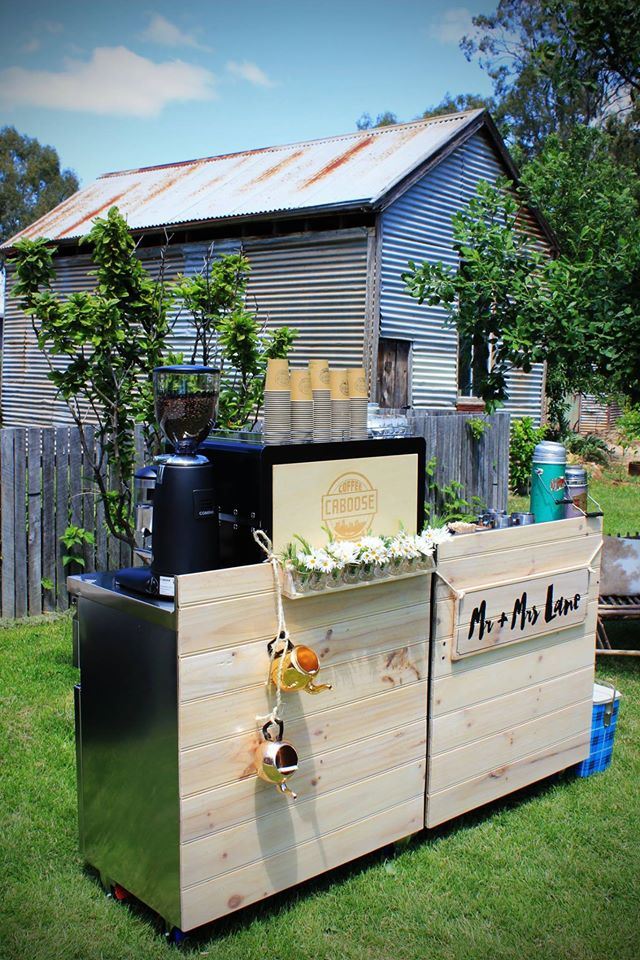 Because of their compact size, coffee carts can go just about anywhere and are great for both indoor and outdoor ceremonies and receptions. If you think they literally stick to tea and coffee – think again. Take Melbourne's Coffee Caboose for example, they serve a selection of specialty coffee, Espresso Martinis, T2 teas, Turkish delight hot chocolate, Matcha and All Day Doughnuts. Guests of all ages will be sure to find something delicious. Plus, coffee carts look gorgeous!
Mexican food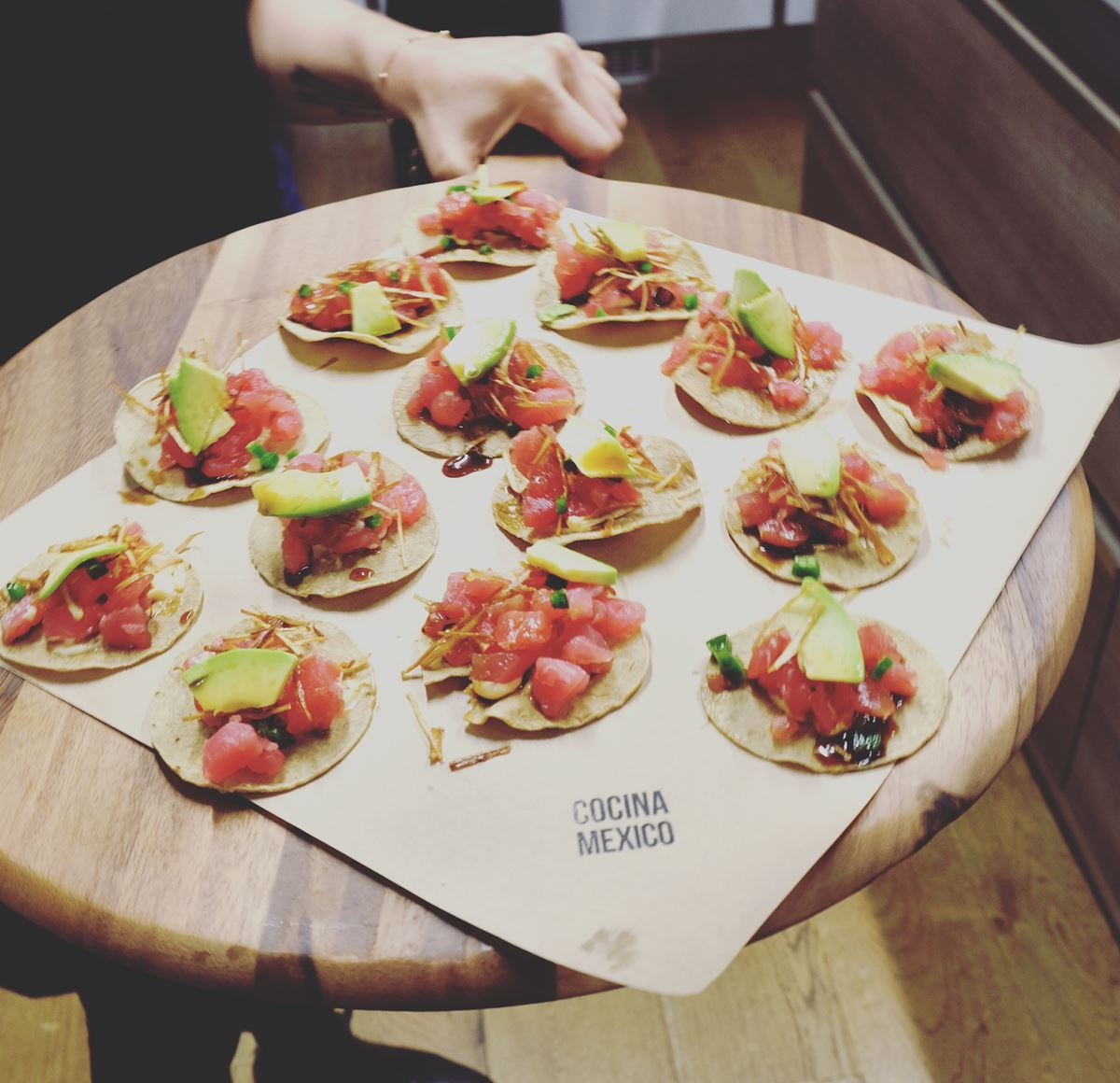 Who doesn't love a bowl of delicious nachos? There is no reason why you can't incorporate Mexican fare into your wedding and enjoy all of the tacos, tostadas, tortas and even churros your heart desires. Companies like Cocina Mexico create delicious, authentic cuisine with a classy spin, so all guests, regardless of their dietary requirements, can enjoy a taste of Mexico.
Spanish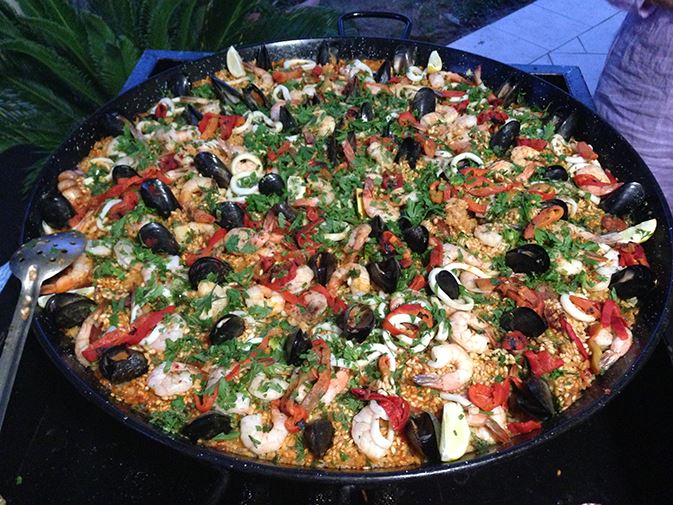 Paella is a traditional Spanish dish that is traditionally cooked to serve whole families at a time. Throw in a professional caterer and a pan the size of which you have never seen before, and a paella at your wedding can become a talking point among your guests.
Oyster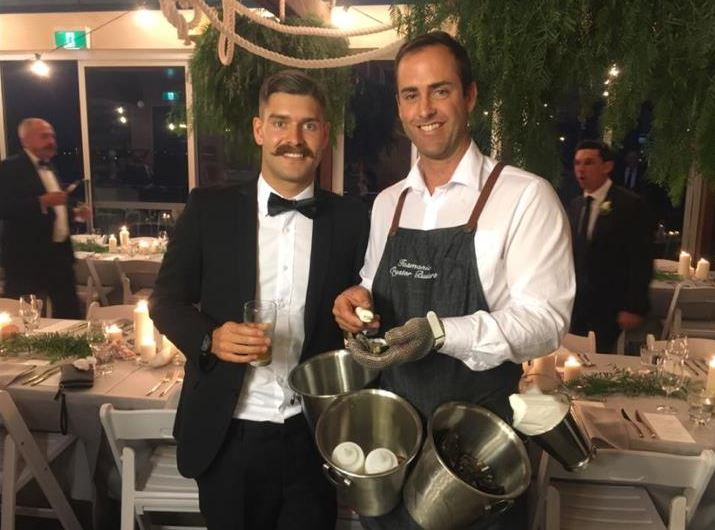 Fresh seafood can be a delicious offering for guests at your wedding reception. But what if we told you that you could incorporate oysters (hello honeymoon…) and entertainment in one unique package? Blackman Bay Oysters offer an Oyster Butler Experience, where immaculately dressed staff roam among guests with buckets of fresh oysters and shuck them on demand.
Spit roast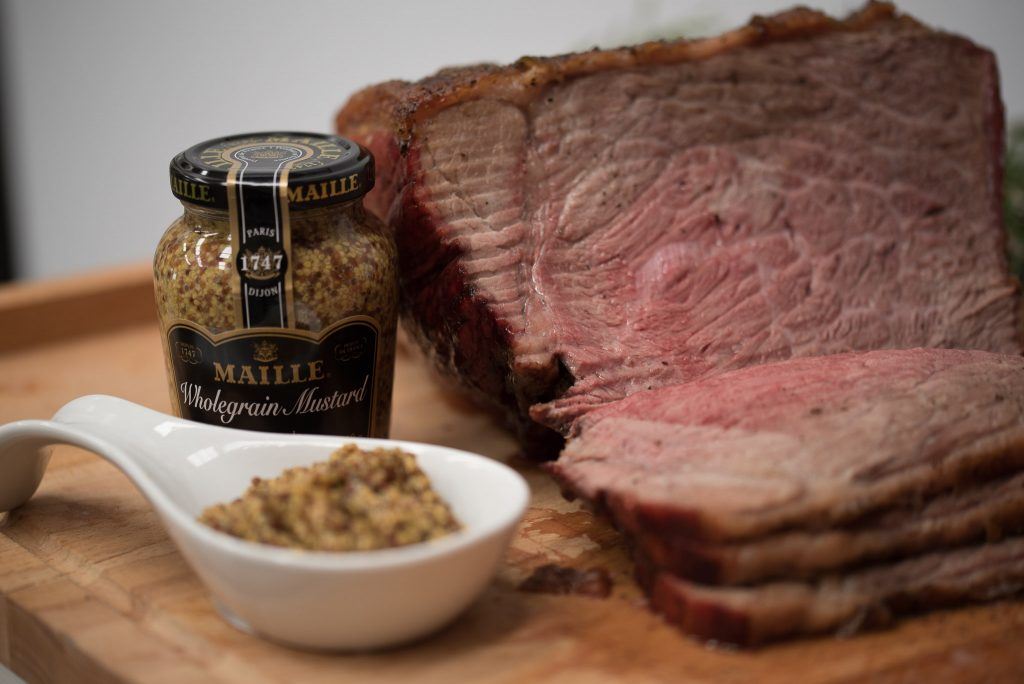 The humble roast is no longer only for Sunday dinners! More couples are embracing the familiarity and comfort of roasts to give their guests warm and fuzzy feelings at their weddings. While a great steak meal can satiate the hungriest of guests, companies like Victorian Golden Roast, who slow cook the meat on the spit on location, add another dimension to your reception – anticipation! With the air filled with the smell of what is to come, your guests will relish the chance to dig in when dinner is served.
Woodfire meals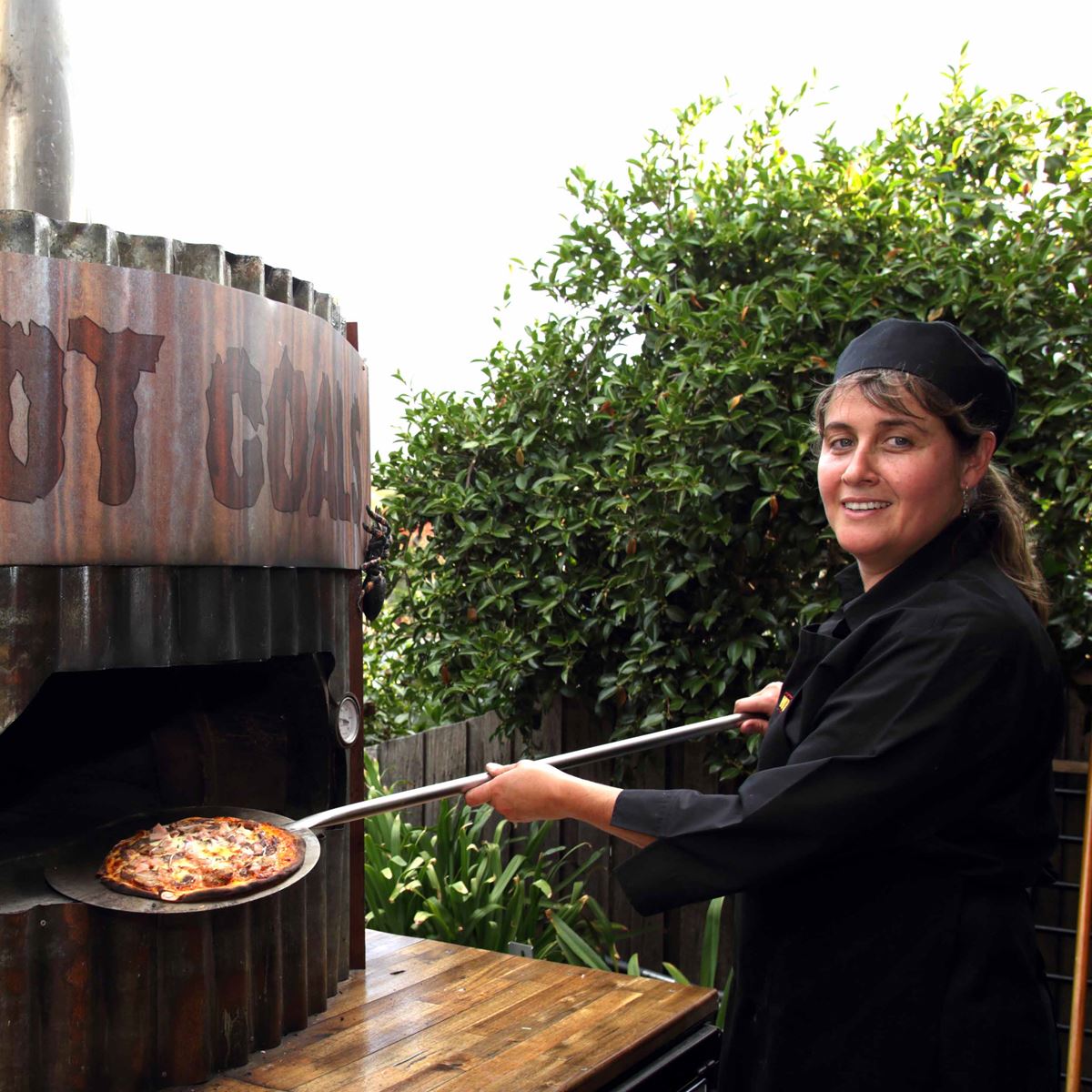 There is something truly satisfying about watching something transform from raw ingredients into a belly-filling hot meal. There are companies all over the country to offer woodfired catering and the opportunity to serve freshly made pizzas and other culinary delights from spectacularly designed trailers. This means you can harness a private outdoor setting for your wedding and still offer guests amazing food.
Doughnut wall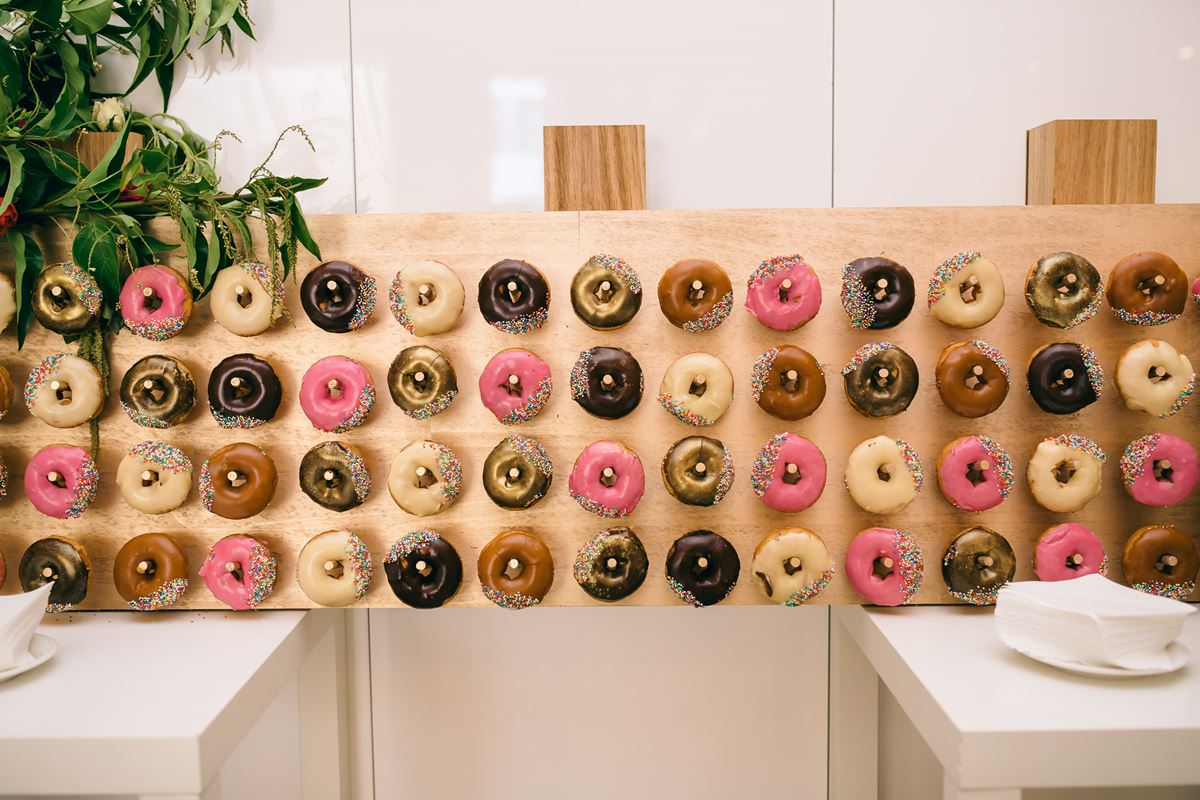 When it comes to the sweet stuff, doughnut walls are right on trend. Not only are they visually stunning, but they bring out the inner child in guests! Some couples are even choosing to replace their wedding cake with a doughnut wall to add an extra element of fun to their big day.
Fish and chips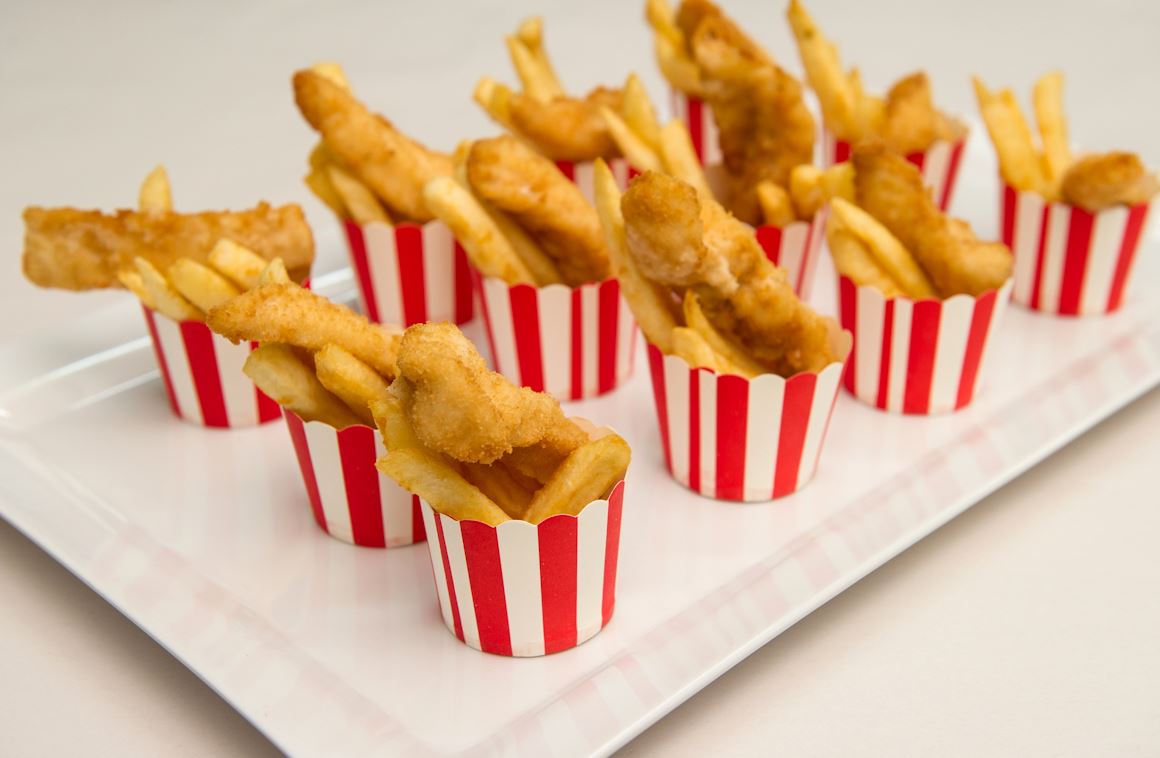 The smell of fish and chips evokes memories of days by the beach, relaxing the hours away. It can also be found at weddings, where couples are moving to comfort and familiar foods to have a little more fun with their reception fare. Caterers are coming up with quirky and sophisticated ways to present the humble fish and chips and can tailor the presentation to match the style of your wedding.
Mobile bar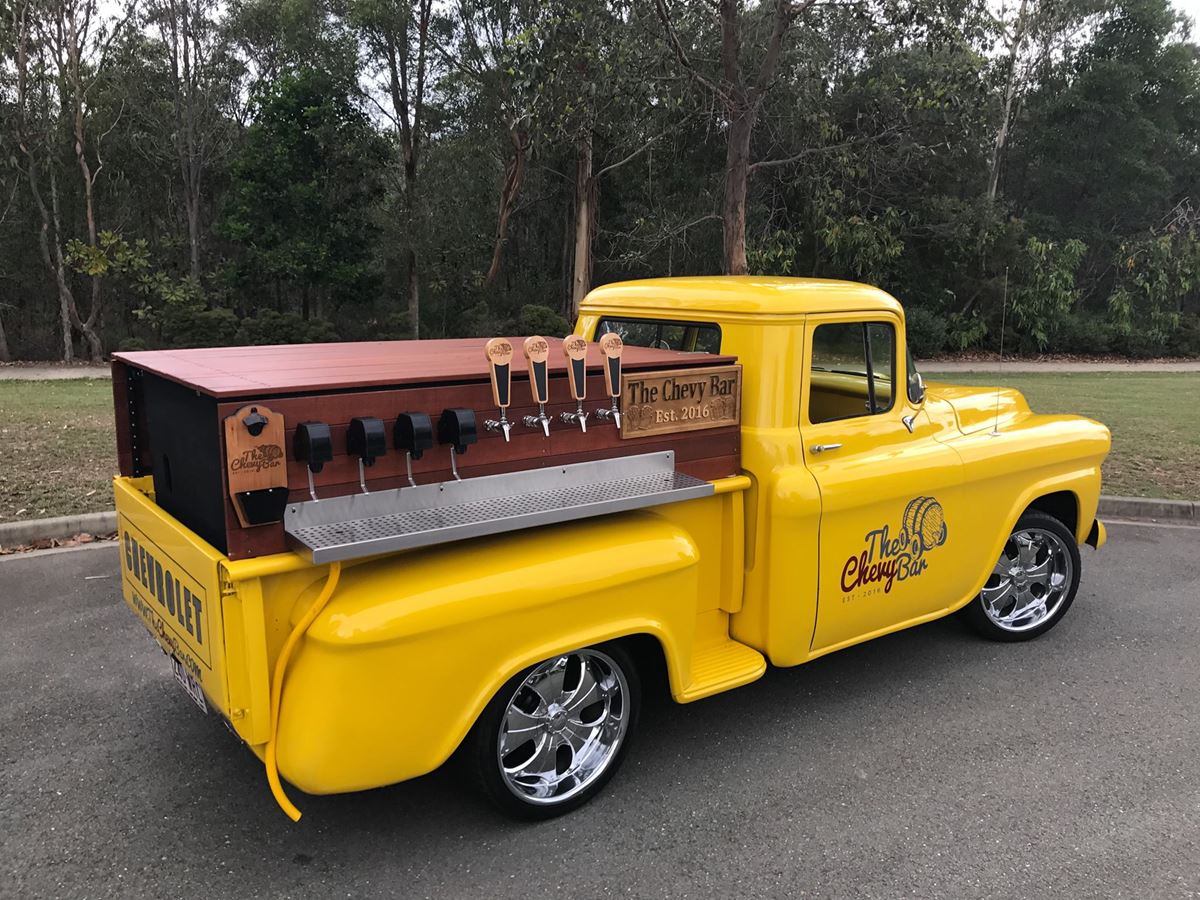 Mobile bars have been around for decades, offering couples the opportunity to set up a reception at any location they choose and still have the ability to hydrate their guests. But now more than ever, companies are upping the ante to present their mobile bar solutions in the most creative ways possible.
The Chevy Bar
, for example, is a restored 1959 Chevy Apache that has been converted into a mobile bar.