Twirling in front of a mirror in a host of different gorgeous gowns is one of the best parts of preparing a wedding. But with so many stunning gowns and different styles available, it can be hard to know where to start when confronted with a whole host of desirable options.
So, we have pulled together the ultimate guide to wedding dress silhouettes to help you to work out which styles might work best with your figure.

A-line
The name of this style is deceptively ordinary, given that is has magical powers. The cut, which is literally in the shape of a capital A, is flattering for almost all body shapes. With a fitted bodice and a shirt that flows out slightly on its way to the floor, it gives height to petite brides, creates curves for ladies with a straighter figure, disguises wide waistlines and completely covers your lower body.
Ball gown
The ballgown is the quintessential princess wedding dress and there are more reasons why this is a fairytale design. The silhouette is a fitted bodice, natural waist and a billowing, full skirt and because of its design, everyone can look amazing in it. The cut gives straight-bodies women the appearance of more curves, while giving proportion to brides with large busts by creating an hour glass figure. For women with pear-shaped figures, the fitted bodice will define the waist and the ample skirt will cover the hips. You can have a lot of fun with the appearance of the skirt, with anything from delicate embroidery to layers upon layers of tulle a possibility.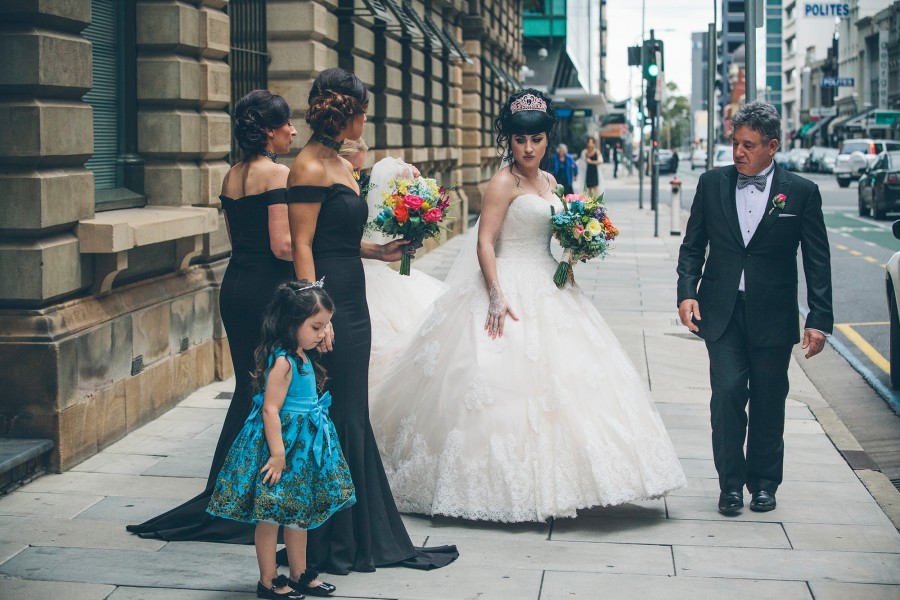 Dropped waist
For brides who want to highlight trim middles, the dropped waist silhouette is perfect. This style flares out at the hips, with a fitted shape all the way down the torso. The dropped waist should be avoided by straight-lined brides, but can work well for petite brides if the flare is not too dramatic.
Mermaid
The mermaid silhouette is ultra-feminine and hugs the body in all of the right places before the skirt dramatically flares out just below the knees. This stunning style is the most flattering on brides who either have slim figures or who are more on the voluptuous end of the spectrum, as the design is made to accentuate curves. It can, however, be a little difficult to get around in, so you will need to feel comfortable and confident when you wear it.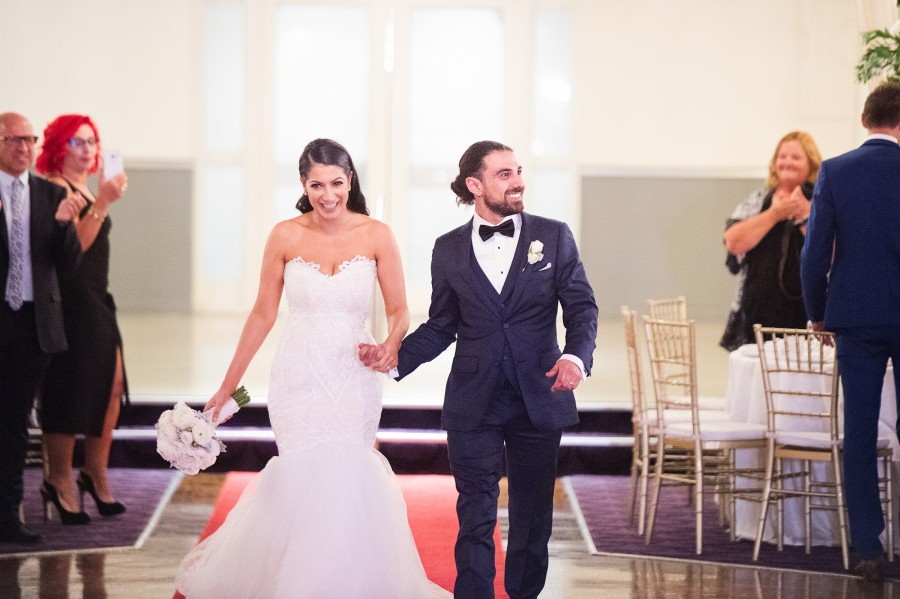 Empire waist
The empire silhouette is a raised waistline, cutting in just below the bust with a flowing gown. This style is perfect for those who want to draw attention away from their waist and hips and is a dream design for those with shorter legs, long torsos, or pear-shaped bodies. The empire is also perfect for pregnant brides because the flowing nature of the gown can fit a belly of any size underneath. The only body shapes that should steer clear of this design are those with a large bust or fuller hips as this style will accentuate those features.
Mini
The mini is not a common style, but can provide the perfect alternative for brides who want to shun the traditional floor-length gown. A mini-style dress is not a mini skirt, as it suggests, but is simply a dress where the hemline is above the knee. Depending on your body type, the mini can be matched with any number of upper-bodice designs from the fitted sheath to the high-waisted empire and look simply gorgeous.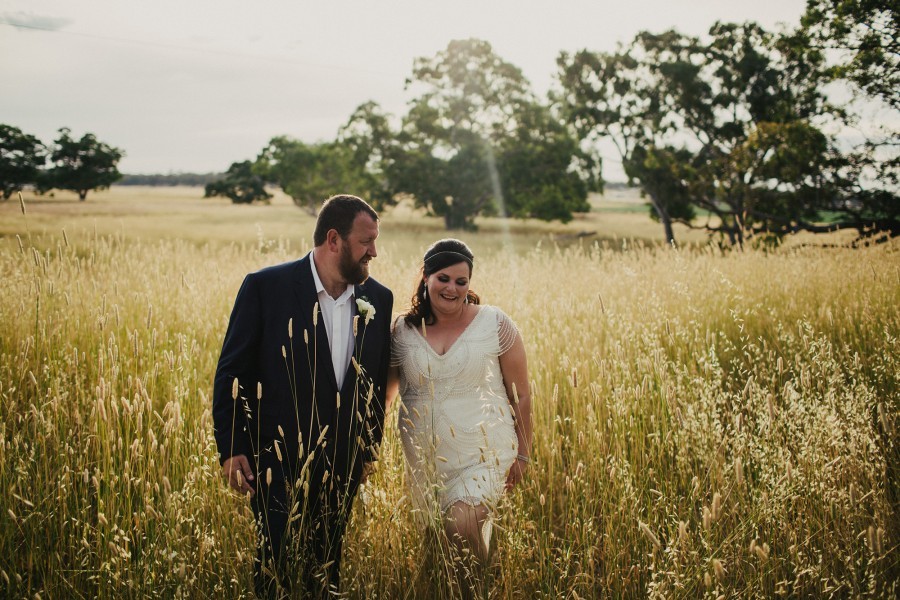 Sheath
For a sleek and slim silhouette, you can't go past the sheath. This style is simple and sophisticated and best suits brides with petite or slender frames as is lengthens the appearance of the body. It is also a good cut for brides who wish to highlight slim hips or long legs, but it can also work nicely with an hourglass figure by framing it beautifully.
Tea-Length
Far from traditional, the tea-length has become a popular trend in recent years. The silhouette is a fitted bodice with skirts that typically fall between the knee and the ankle. This style is perfect for less formal weddings and for the bride who wants to show off some amazing shoes.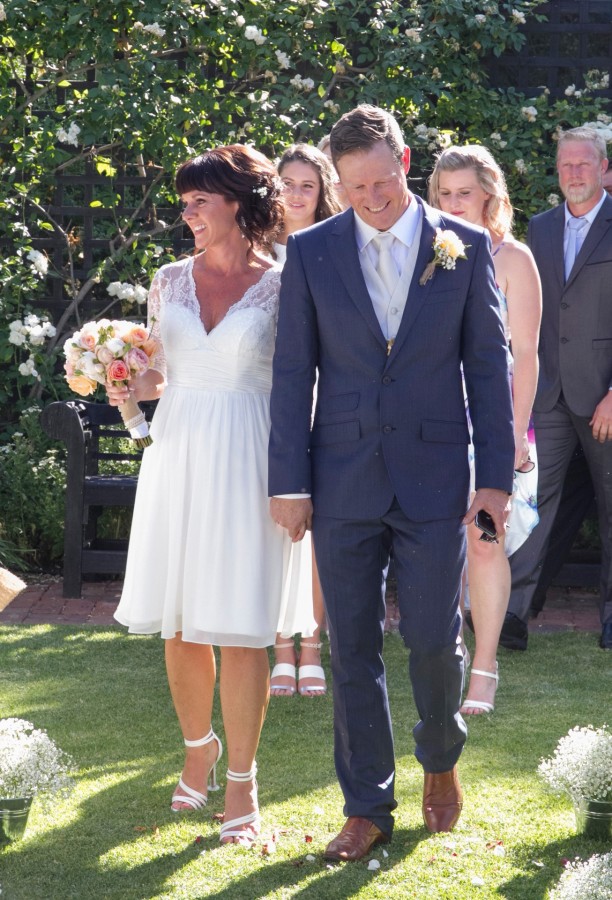 Trumpet
The trumpet silhouette is very similar to the mermaid, but boasts a straight-lined bodice that flares towards the hem from the knees to create a semi-full skirt. This style is also a curvaceous bride's dream, but its less form-fitting bodice means it is a little easier to get around in.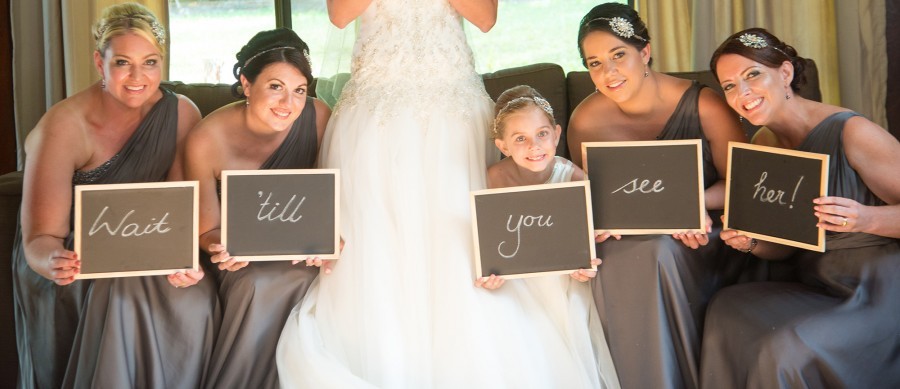 While this guide will help to get you started, don't be afraid to branch out and give different designs a try when you are on the hunt for your perfect gown. You might be pleasantly surprised to find a style you would never have imagined would suit you is actually the perfect gown for you. Happy shopping!