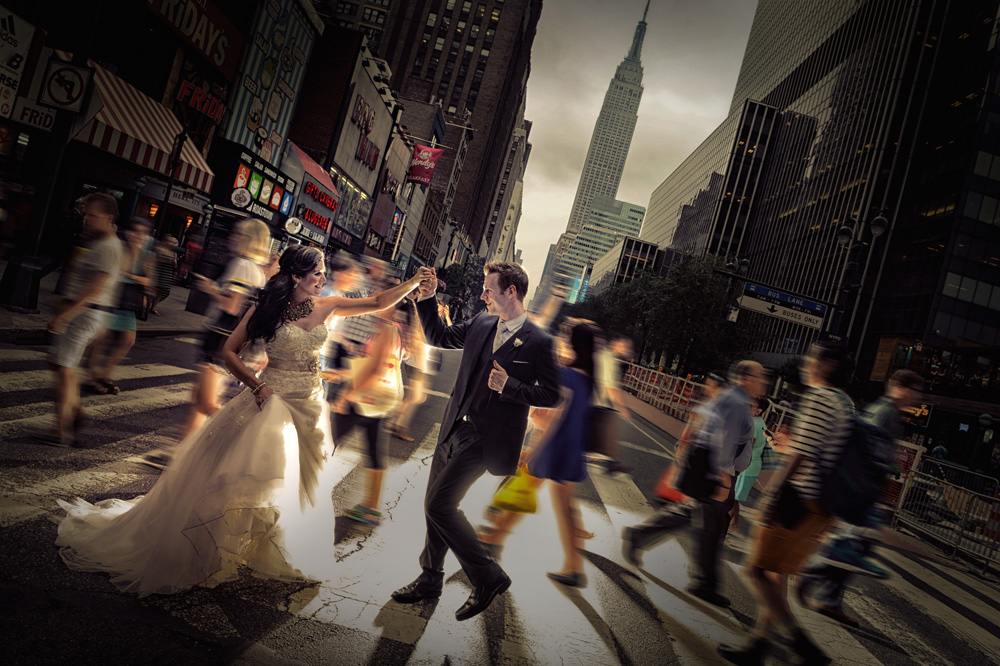 Wedding photography can be likened to a private art exhibition – the most important one you'll ever curate. And it all comes down to memories.
As brides and grooms often discover – much to their surprise – the payoff for months or even years of wedding planning can be a celebration that whisks by in the blink of an eye.
The first locking of their eyes, the promise of "I do", linking hands for the first dance, or the joy of cutting the cake … they're all wonderful moments that help to echo a couple's commitment to a life together.
But, as that life grows and evolves, the memories naturally begin to fade, leaving the wedding photographs as a crucial connection back to the day. And it's a realisation that is seeing high-end photography come into its own, as couples come to understand how important it is for the financial investment to take second place to the heart.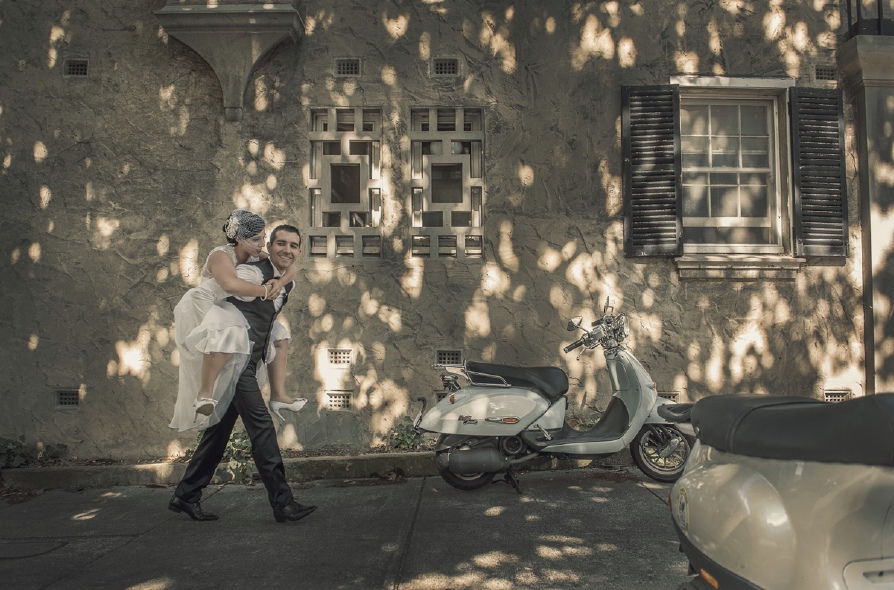 International wedding photographer Mauro – from high-end studio Dezine by Mauro in Melbourne and Sydney – believes wedding photography is worth much more than just unlimited images on a USB.
Instead, he sees it as a very real artistic journey and an investment in love, one that benefits from a multi-pronged approach to capturing the day's highlights, canvasing shots ranging from the avant garde to the timeless.[ew-supplier-carousel]
"It's always a very heartfelt day for the family, so you always look to get the most emotional shots in the morning when they're getting ready," says Mauro, who works alongside three other globally renowned photographers.
"Then, it's about the ceremony itself, about capturing great imagery with the bride and groom – when they first meet and lock eyes, and also their vows, which are especially important these days as a lot of people create their own. Other great moments to capture are when they come out of the church or finish the ceremony and have people congratulating them. I think that's when you can really see and capture their character."
From there, with the official group and family shots safely in hand, Mauro – who prides himself on a globally unique approach – is a big believer in taking plenty of time for the official wedding party photographs.
He acknowledges some couples look to take just a short moment between the ceremony and reception, but stresses the beauty and importance of what you can achieve if you treat the break like a proper shoot, prioritising substance over speed and quality over quantity.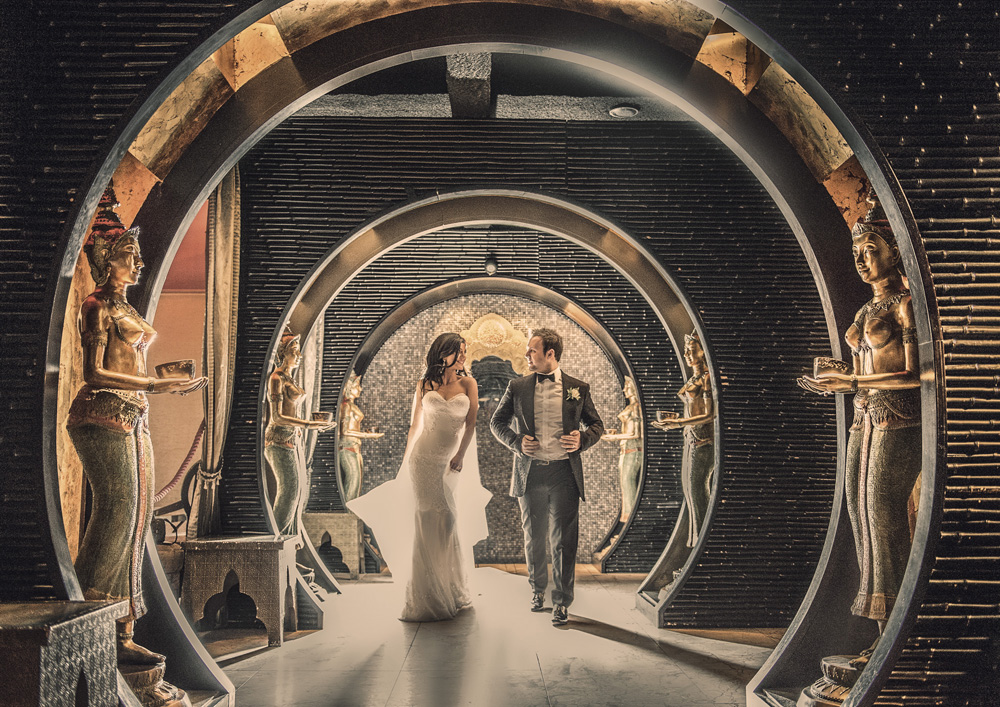 "Every bride and groom deserves to have amazing images they can look and marvel at 30 years from now," he says. "It's about being in their 50s and 60s and being able to say 'look how beautiful I was' or 'look how handsome I was.'
"It's a showcase of their life to look back on. And when you put them together in a wedding album, they're the most important photos."
Mauro says the trick to a successful shoot is to carefully plan and handcraft each shot to give the bride and groom the "fairytale" they've always wanted.
"Our view is that you take two or even three hours – before heading off to the reception – and you go on location, because that's where you can capture the fun and romance of the wedding day and really capture the spirit of the bridal party," he says.
This can be a new take on a classic prop, such as a photo frame or balloons, a visit to an urban setting such as a hotdog van, a beautifully staged tableau under a streetlight or even the chance for the bride to literally walk down the red carpet.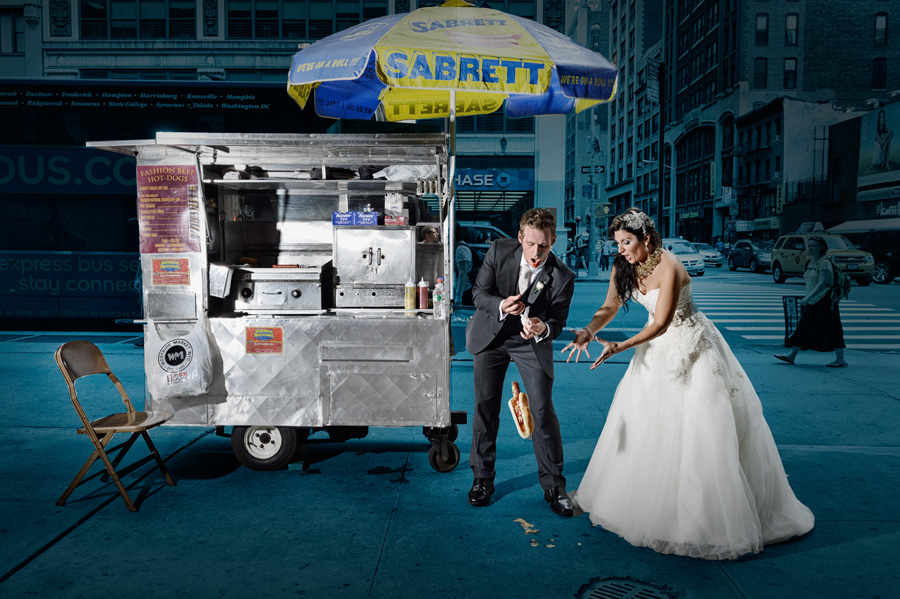 Other beautiful ideas involve poses that are later set against a stunning and colourful digitally enhanced background.
"It's about giving the bride her fairytale moment, or her glamorous look, or even just the experience of being a model for a day," says Mauro. "It's high art and it's fashion forward and it provides a stunning contrast to the emotions and festivities that return when you head back into the reception."
The day then becomes a wonderful mix of styles, which play out in the wedding album, which is carefully handcrafted in-house by Mauro's team.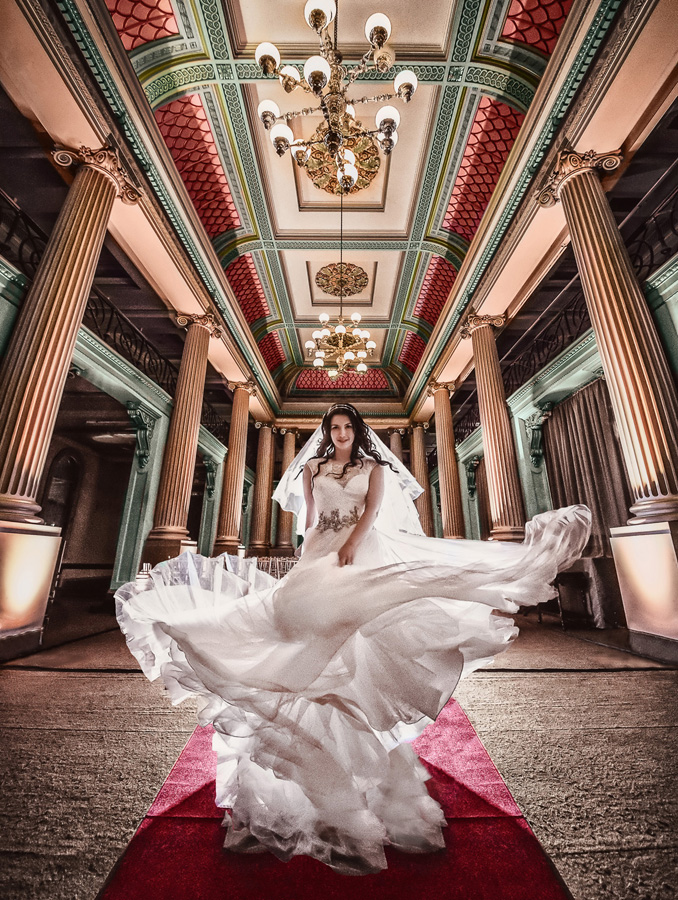 The award-winning shooter – who says "every image should be one that has been thought over and captured in the moment" – says research is particularly important when choosing settings for photographs.
"Inspiration can be found in the cars they're using, in the dress, or even in the era of the dress, which in turn can inspire props, ideas and concepts," he says.
"But again, it all needs to be relative to what the bride and groom's style is. For example, when we're planning the day, we'll hand them over ideas for 10 locations and then they'll be the ones to say: 'That looks interesting, let's go there'."
It's this collaboration that ensures the magic happens.
Mauro – whose photographers only handle one wedding a day – says "the beauty of great imagery is it doesn't need to be explained, it can just be seen."
He points to a favourite photo (below) – which secured the honour of American Photojournalist/Photographer of the Year – as a key example.
"That image is really close to my heart," he says. It's a beautiful yet innovative showcase of a groom and his parents on the morning of the big day.
"What you don't know from the image is that the dad hadn't struck up a cigar for 30 years. He had quit smoking, but for his son's wedding day, he lit one up. And, on the other side of the image, you have Mum taking care of her son, which is something that never stops, no matter whether he's 15 or 32."
It's a photo that captures beautiful undercurrents – illustrating, without words, that wonderful bond between a mother, father and son. "It's an image that says a lot," Mauro says. And that's the way it should be.
As he looks to base himself in New York as his globally renowned style takes him everywhere from Fiji and America to Thailand, Mauro says it was photography that discovered him, rather than the other way around.
"I was a 12-year-old altar boy and one day the priest asked me what I was going to do when I got older. He said: 'I have a photographic enlarger, why don't you muck around with that?' And I guess the rest is history. You could almost say photography is my new religion."
In his teens he spent several years in Rome working in fashion photography before transitioning into weddings. But that love of high art and beautiful design still remains. As does his love of a true candid photo.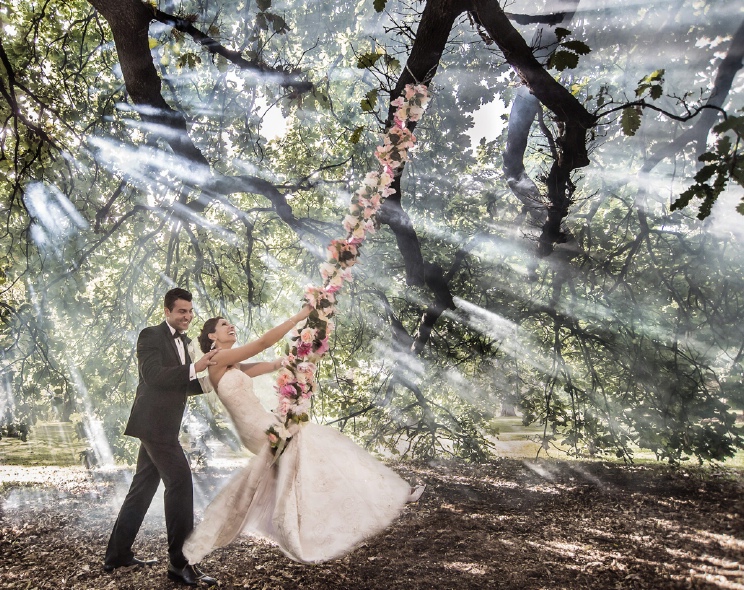 "There are many versions within the style of candid photography, and people don't realise it can be explored a lot more," he says. It's not just about catching the couple unawares but about creating a conducive environment.
"The idea is you get people in an environment where they feel natural and then you semi-guide the bride and groom towards looking natural in a candid shot.
"In fact, with a lot of photos where the bride and groom are walking or relaxing, they look natural but we've manufactured them in that position."
It's about capturing candid emotion as opposed to a purely candid moment.
Mauro – who is again nominated for British Photographer of the Year after winning last year – says a good album will find inspiration and mood not just in people but in backgrounds as well.
"It's really about taking quite a photojournalist approach," he says. In shots taken at home, for example, as with the photo below, it's about steering clear of blank walls or the garden to capture a real sense of authenticity and atmosphere.
"You want to tap into the bride or groom's background, because it helped to bring them to this point," he says. Again it's about telling a story.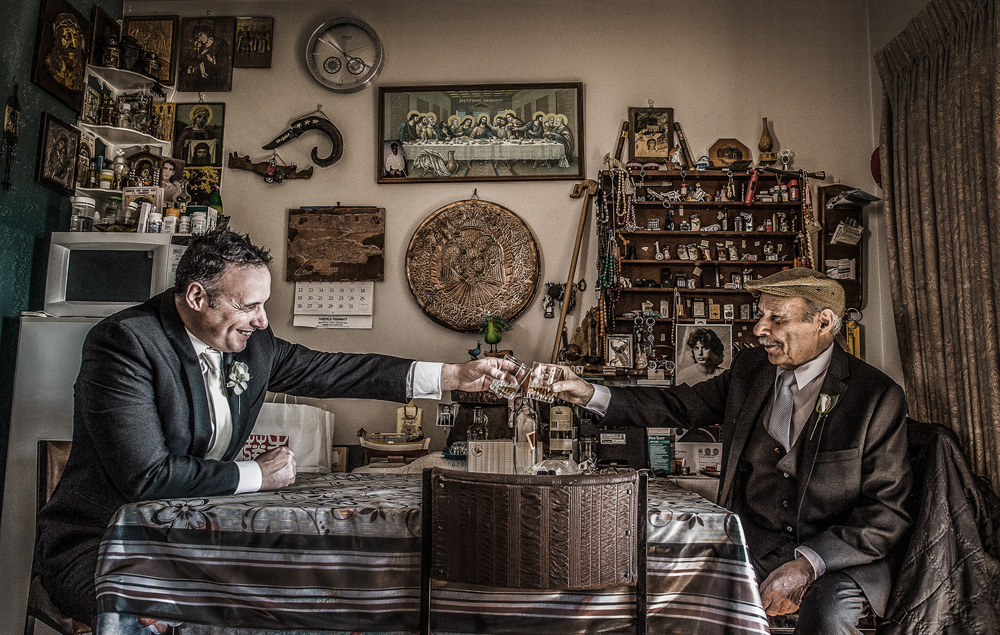 Modern architecture also makes for a great background. Again, it's about variety, and about contrasting home and heart shots with more fashioned-forward or high-art images taken on location.
"Your wedding day is about pushing the boundaries when it comes to your photography, and testing the boundaries," he says. "It's about having that wonderful mix of styles, because versatility is what keeps the bride and groom interested with every page they turn.
"It's also what inspires me.
"I'm always trying different concepts, so six months or a year after a wedding, my style has totally changed. And my style is exceptionally different to what everyone else is doing; it stands out like a sore thumb." It's about loving the process as much as the end result, which is ultimately what creates great photography – and a great wedding album – in the end.