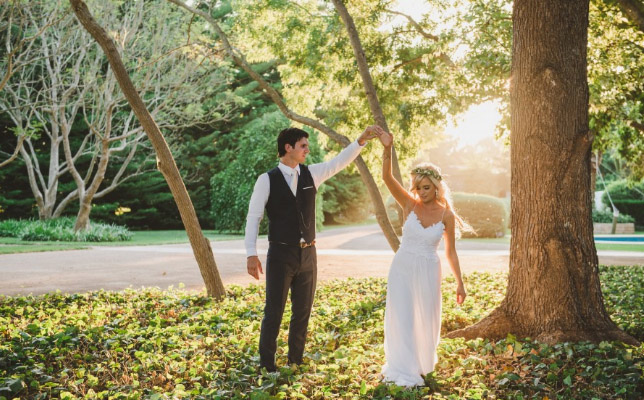 While garden weddings naturally have a slightly more relaxed feel, they can still be just as glamorous, creative and stylish as any indoor wedding.
A garden wedding is a wedding ceremony/reception which takes place in a garden. Garden ceremonies are perfectly suited to couples who have a great love for the outdoors and the styling opportunities for a garden wedding are endless.
Here are eight things to include in a garden wedding.
The perfect ceremony backdrop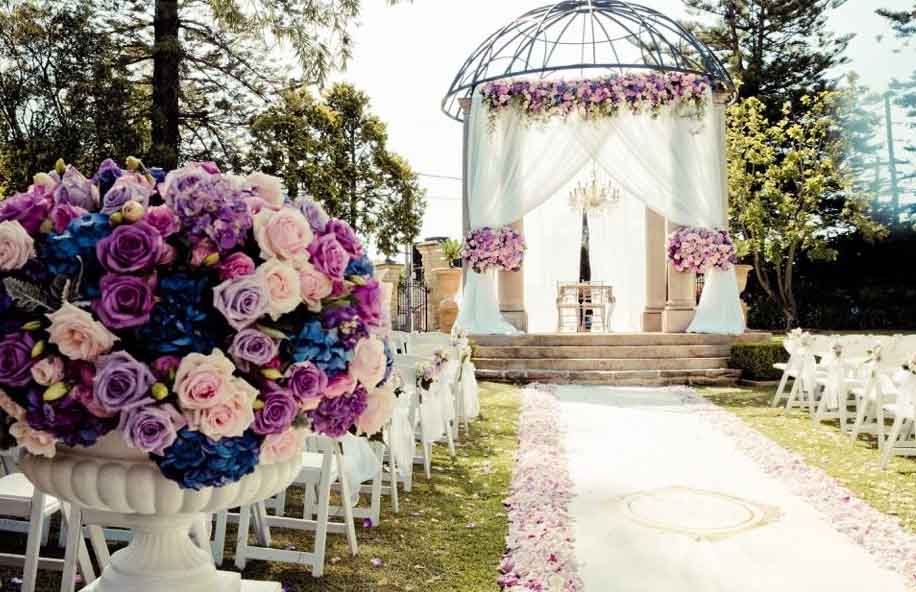 A ceremony backdrop can be anything from a flower wall, an arch, or man-made structure such as a pavilion or deck. The sky's the limit when it comes to choosing and decorating your backdrop.
A welcome sign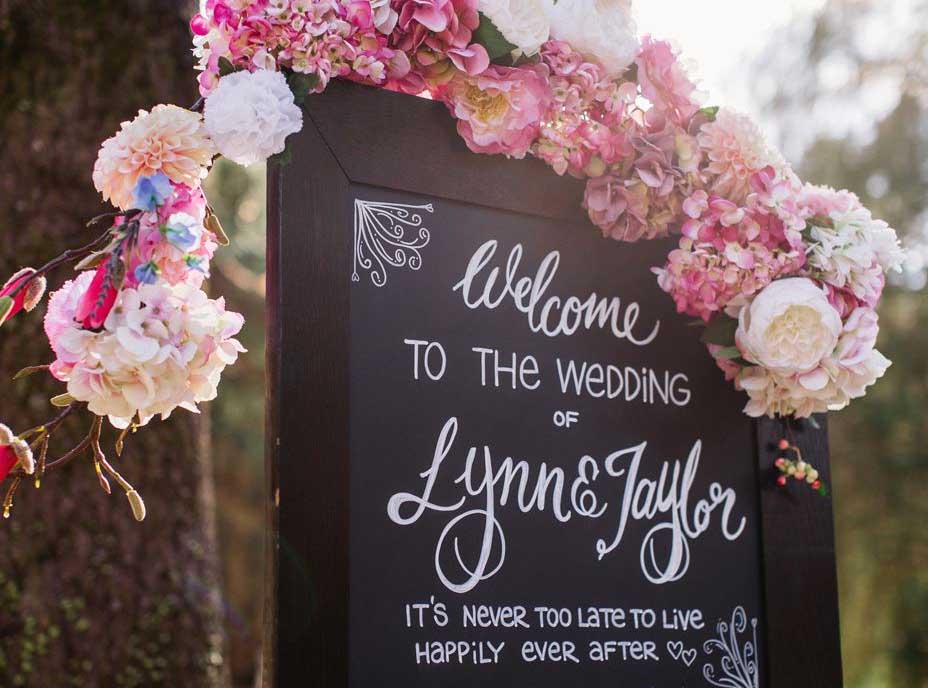 Make your friends feel welcome with a sign situated at the entrance to your ceremony. Something along the lines of 'pick a seat, not a side, as we're all family once the knot is tied' is a popular choice of words.
Alternatively, you can simply write a welcome message such as, 'welcome to the wedding of Lynn and Taylor'.
Flower bar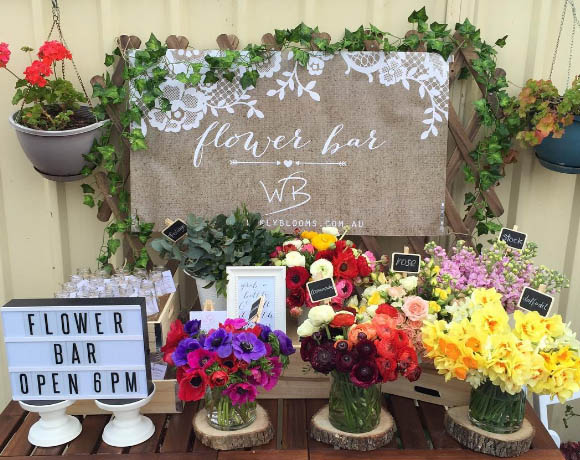 You've heard of lolly buffets and dessert tables, but flower bars are the next big thing. A flower bar is essentially an array of fresh flowers sprawled out on a table so that guests may peruse the blooms and create their very own take-home bouquets.
Guests can even use a flower bar to create their own flower crowns, corsages, or use the petals as confetti. Additionally, your flower bar can serve as your bomboniere too!
Beautiful styling and decorations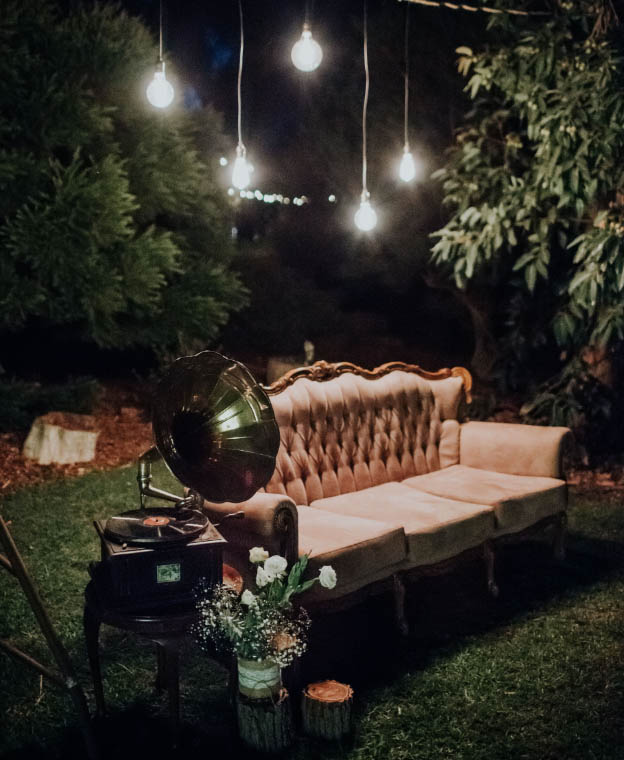 Wine barrels bursting with fresh flowers, fairy lights strung up on tree branches or flowers hanging in vintage bottles will add some creative flair to your chosen garden area.
Creative seating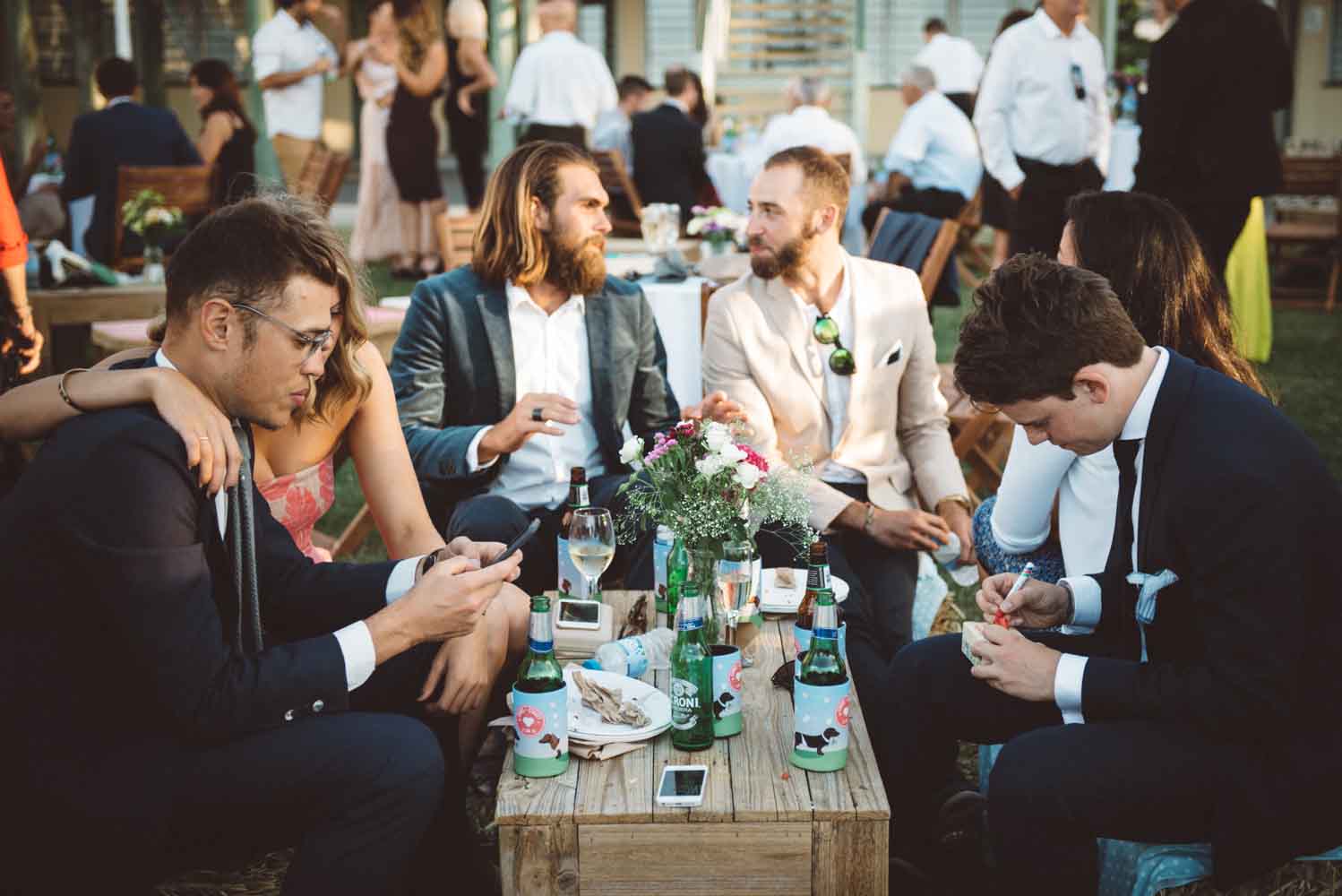 Unconventional seating will add some character to your garden wedding style. Think picnic blankets, bales of hay, wooden crates and mismatched chairs and tables.
A food truck or drink station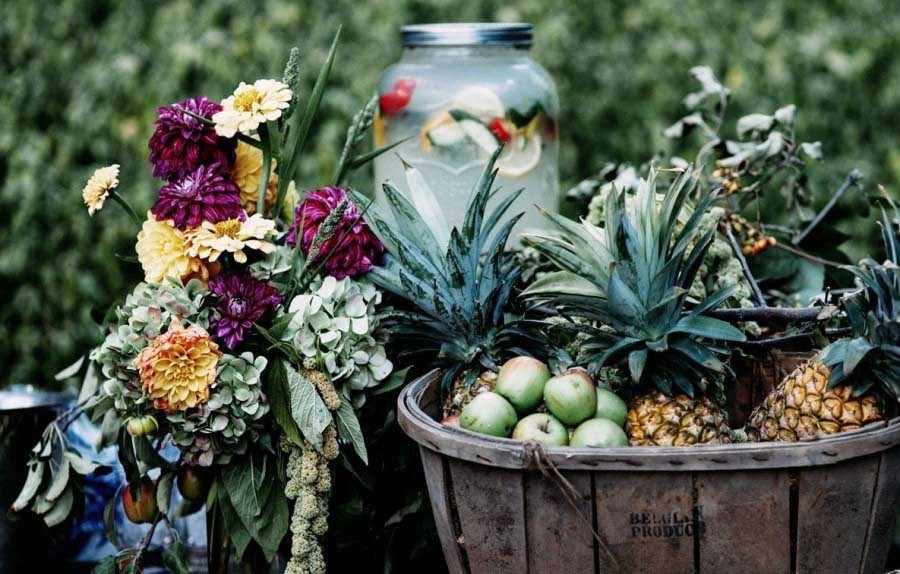 Recent trends show that couples are opting to take a more relaxed approach to their wedding food. Whilst traditional catering options are still on the menu, novelty ways of serving food or serving culturally-themed food is becoming increasingly popular, particularity when in comes to outdoor weddings.
Popular options include food trucks that serve trendy street food, gelati stations, cocktail stations, wine and cheese stations, and gourmet barbecues.
Living bomboniere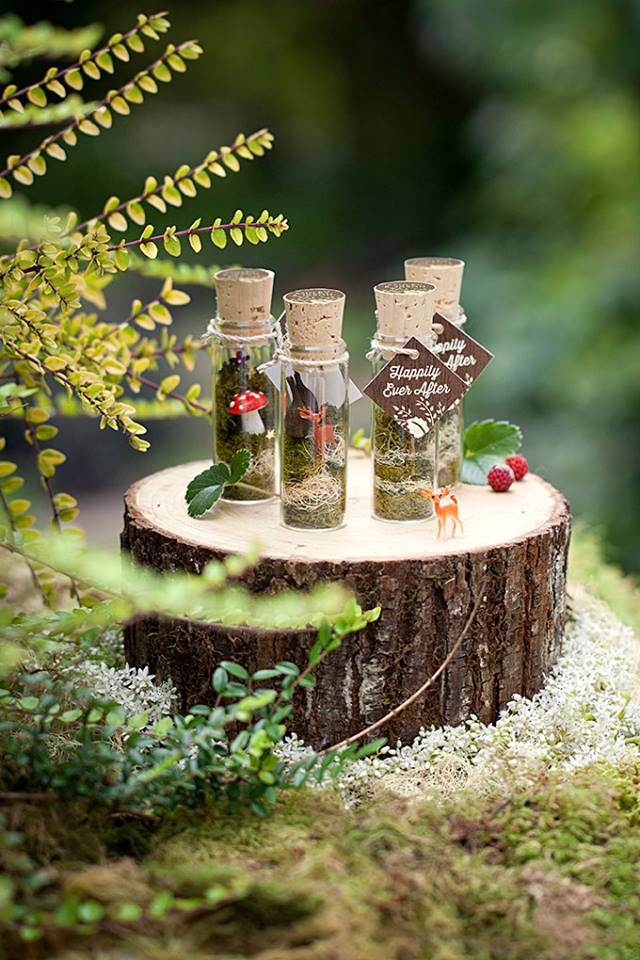 Emphasize your garden wedding theme by giving your guests living bomboniere. Popular plant-based bomboniere options include mini terrariums, potted succulents or cacti.
Lawn games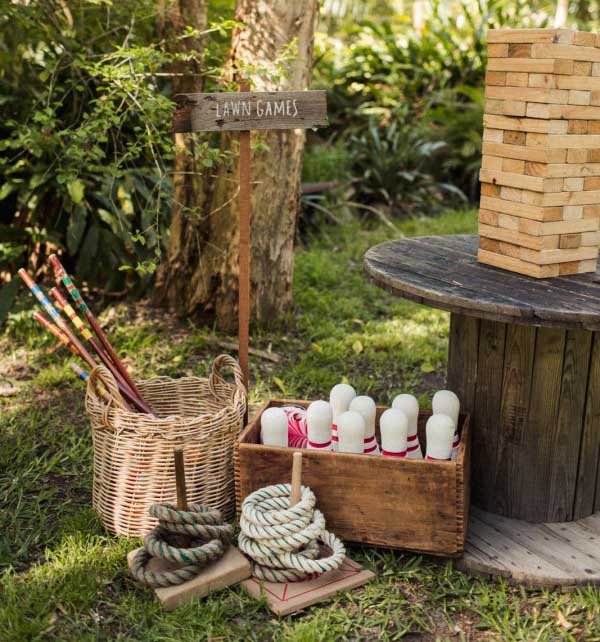 Entertain your guests with some fun lawn games. Anything from lawn bowls, to ring toss, giant Jenga or croquet will keep them occupied, especially while you're having your photos taken!
[ew-supplier-carousel]