You're engaged and expecting a baby? How very exciting! But with the impending arrival of a baby, your body will be changing. We asked the amazing Kay Elizabeth Couture for advice on what to do and wear if you are a bride to be with a baby on the way.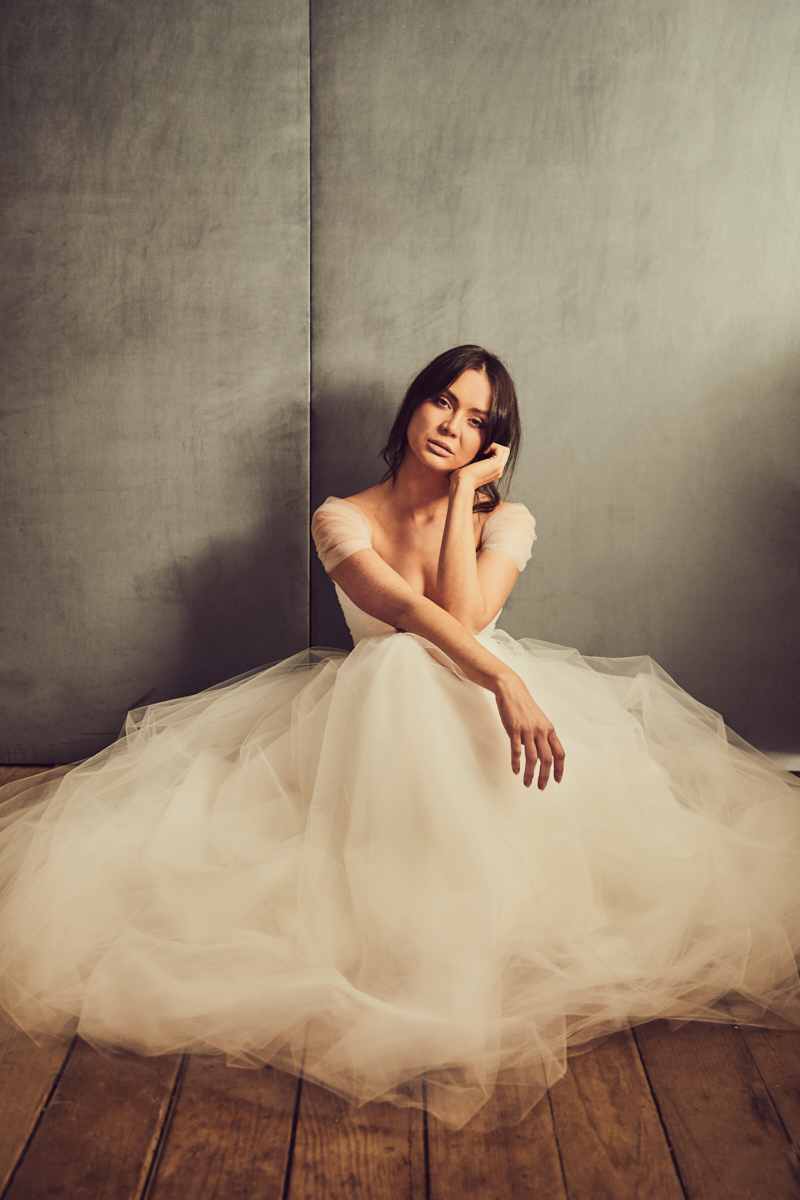 Kay Elizabeth is a specialist bridal dressmaker who specialises in made to measure bridalwear. She has more than 25 years industry experience and can create any unique look you are after. Here's what she has to say about maternity wedding dresses:
"Congratulations. Not only have you found your life partner and are getting married but you also have a baby on the way – a true trifecta!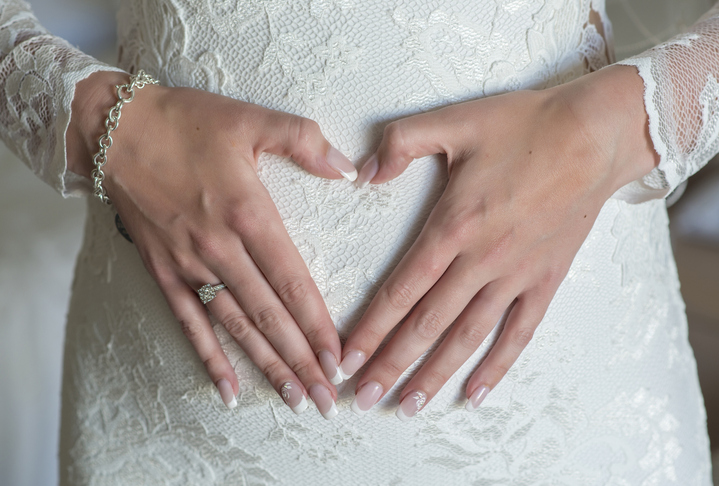 Your shape and size will change:
No doubt you have been browsing the internet and bridal stores for maternity wedding gowns and have become increasingly despondent due to lack of gowns out there suited to a baby bump. What makes matters worse is that your body will continue to change until your baby is born making dress shopping no less than a nightmare.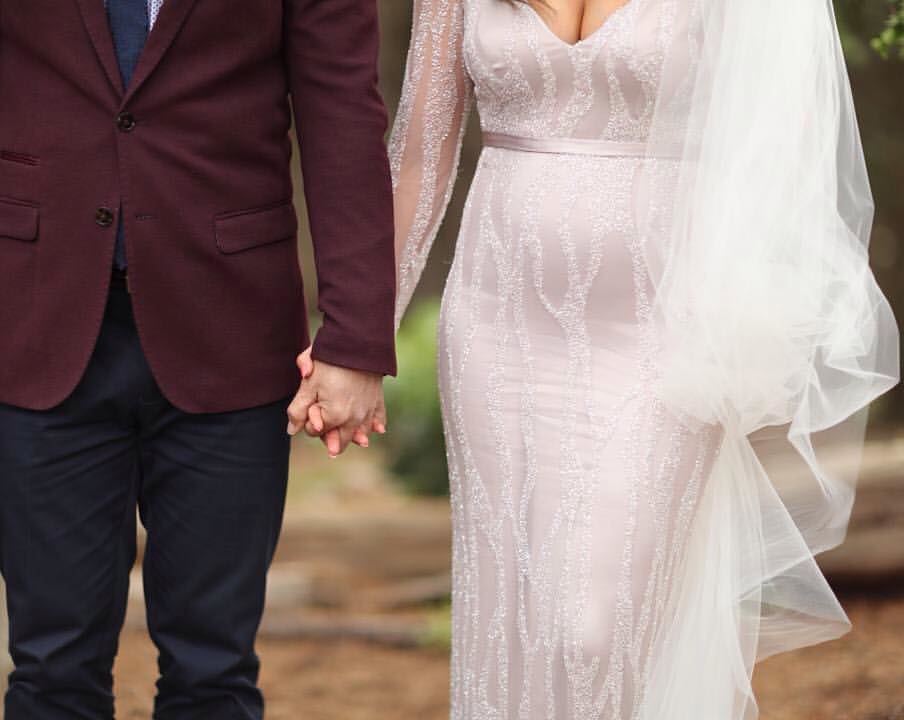 What are your options?
Never fear. You still have unlimited options albeit different ones. Time to talk custom!
A true couturier will understand your body needs and design accordingly. Timing will also be considered so that final adjustments can be made at the last minute to accommodate your bump. Custom made bridal gowns are generally not much more expensive than their off the rack counterparts so they can be still quite affordable.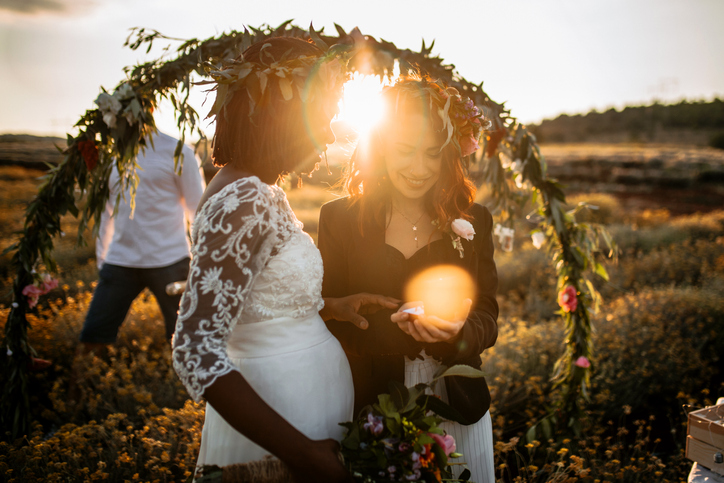 Things to consider:
Whether you choose custom or ready made, some basics should be considered:
Stretch fabrics are always a good option – particularly in the early stages of pregnancy when your bump is quite small.
Has your chosen gown the capacity to be let out if necessary? – a lot of ready-made gowns have small seam allowances so the only way for them to be let out is by inserting extra panels which may or may not match the rest of the gown (try to purchase some extra fabric just in case)!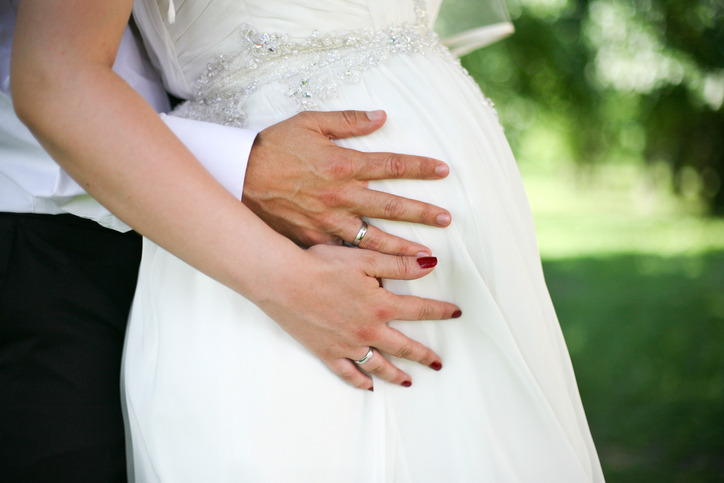 Things to avoid:
Steer clear of boning – not only will the structure that boning gives could squash your bump, but you will also be extremely uncomfortable on the day you should feel the most special
Steer clear of waist seams – the waist is where you will most likely expand first. A better option is an empire line or straight through design with no seam detail at the waist.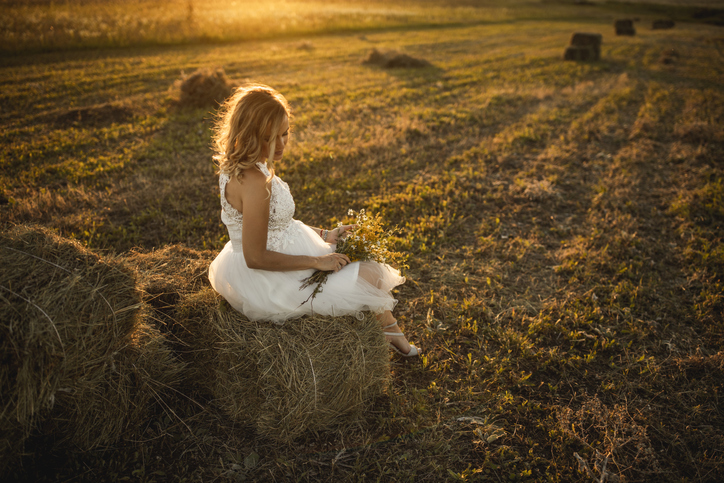 If these recommendations are followed then the rest is up to you. You can choose whatever colour and detail you like. Lace, beads, colours, trims – the choice is unlimited."