If you're considering undertaking the design of your own wedding dress, then there are plenty of things you need to know that you may not have known otherwise. If you're working with the right dressmaker, anything you can imagine is possible. We spoke with Pala, head designer from couturier d'Italia about how designing your own wedding dress works and shares all her industry secrets: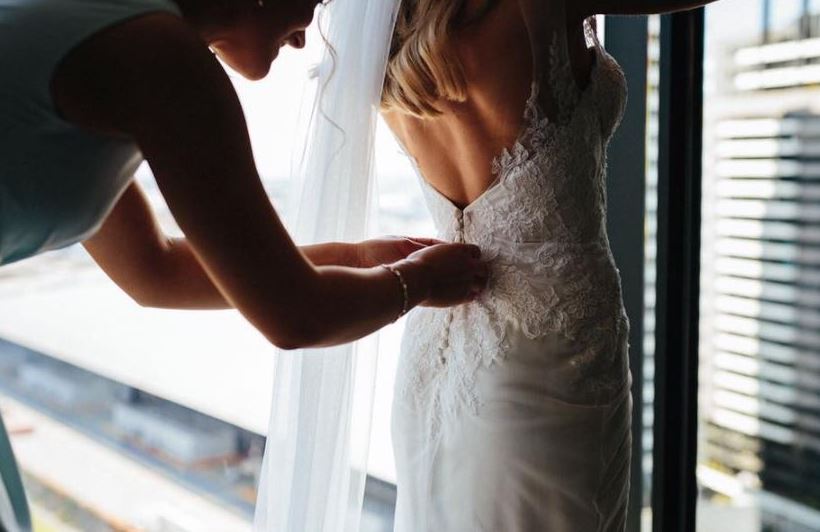 Inspiration is key
Pala from Ditalia says that first, you should "gather images and ideas you researched online of elements you love, examples: colours of fabrics, lace, neckline details, silhouette of dress".
Get a sketch to see the whole picture
"Ask your Designer to sketch out your ideas, so you can visually see the elements together. This way you can see what style lines will work and what will not work."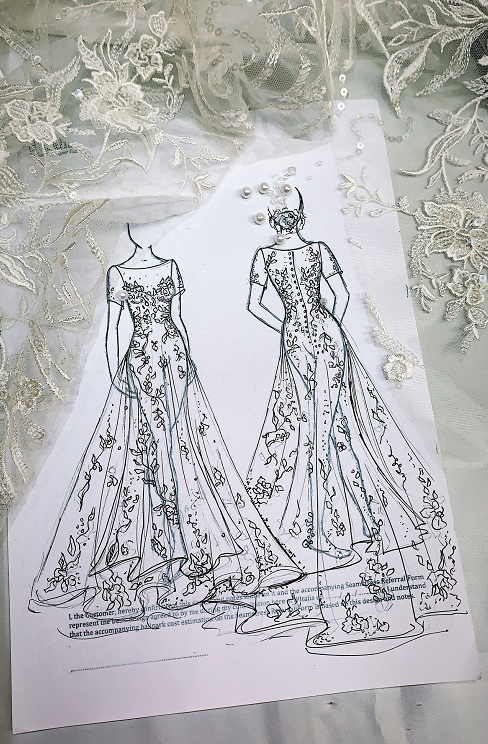 Get advice on fabrication and colours from an expert
"Select your fabrics and colours with advice from an expert or your designer if you are doing this for the first time and have no experience. There are many types of fabrics and laces and not everything will be suitable for your style."
Try on wedding dresses in various shapes
It's important to know what shapes you like on your own body! Some brides find that if fit and flare is their favourite shape dress for casual wear, it'll work for them in a wedding dress too, others may find the opposite. You never know what you will fall in love with!
"Try on different shapes in-store, to know what shape and styles will work with your body type. It can look different on an edited photo on a model wearing a wedding dress or on Instagram. Do not be fooled by this!" -Pala said.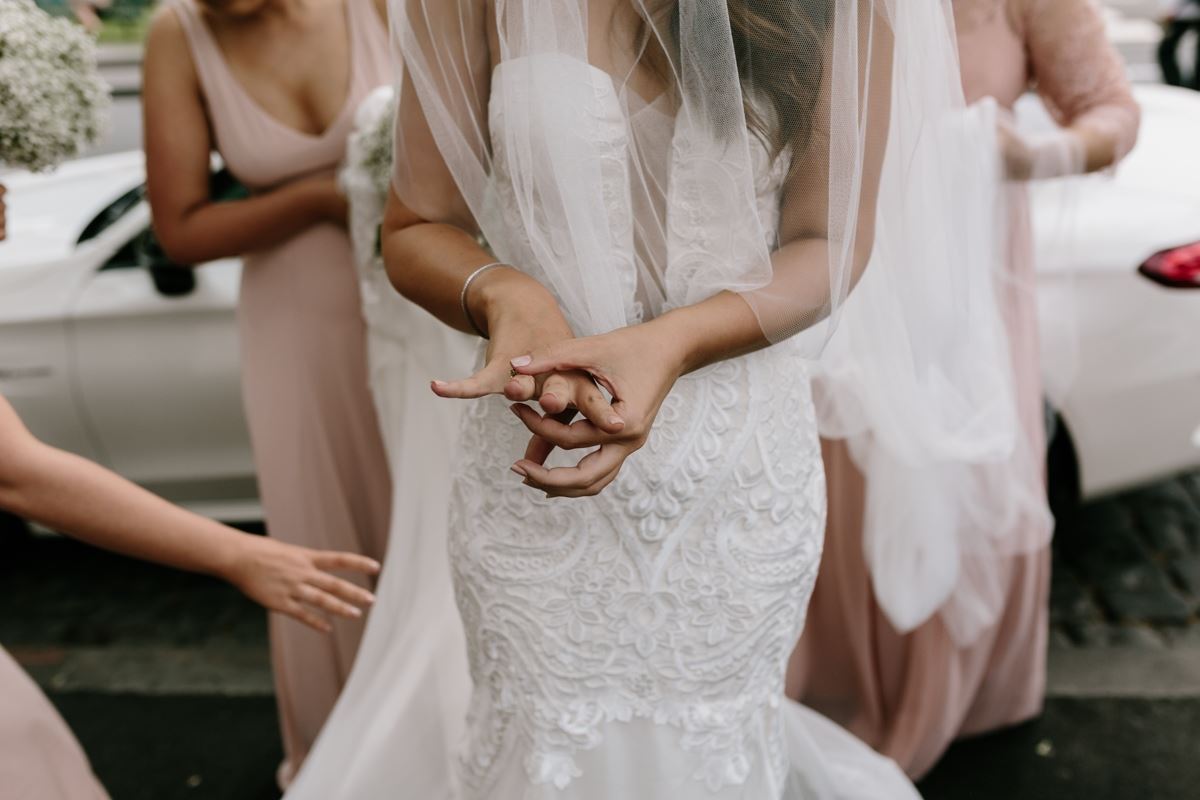 View the portfolio
"When selecting a Bridal Designer/Couturier always research their previous work and styling to know they fit your personality and style you are going for. You will be working with this Designer or Design Team to design your dream wedding dress. It is important they understand and can guide you through your design and custom making process."
A mock-up dress is used by bridal couturiers
"When you say Bridal Couture, this means your dress should be custom made for your body measurements specifically. A mock-up Toile dress should be made in a cheaper fabric so you can try it on and see how it fits you and what changes you would like made. This is done prior to cutting and stitching your final fabrics. Custom making and designing are a step by step process."

Communication is key
"Again, always be guided by an expert in the field such as your Designer or Couturier. Do not be afraid to ask questions of elements you are not sure of during your fittings. Communicating your vision is key to ending up with the perfect custom-made dress. "
Thinking about designing your own wedding dress?