There is no doubt that Australia is the lucky country and this is no exception when it comes to weddings. No matter which season you are planning to get married in, there are beautiful and unique ways you can embrace the one you choose. But of all of the seasons in Australia, what is the best one for your wedding day?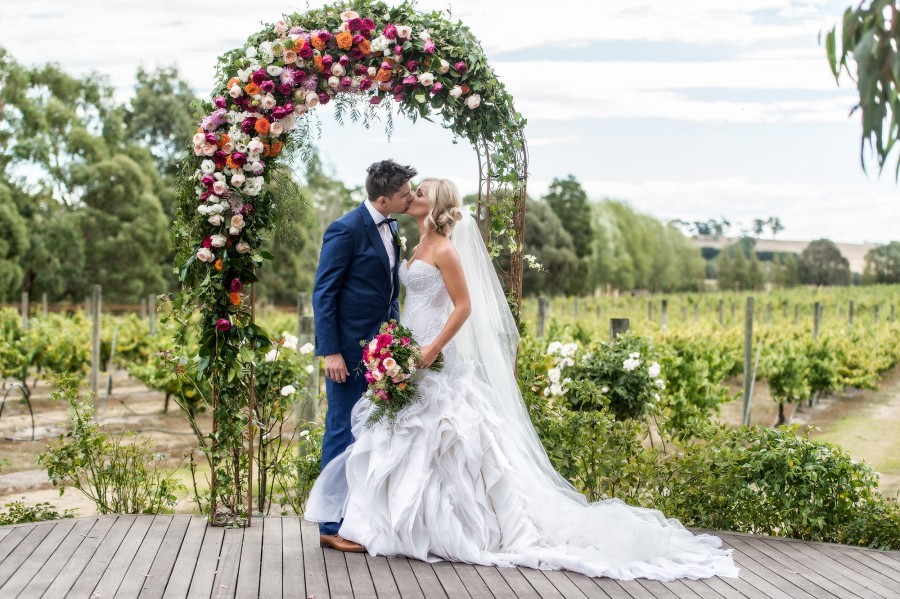 The seasons in Australia are as follows:
Summer: 1st December to Feb 28th.
Autumn: 1st March to May 31st.
Winter: June 1st to August 31st.
Spring: 1st September to November 30th.
While some seasons in Australia are more costly than others, with the in-between seasons of Spring and Autumn being the peak times for venues and suppliers and therefore often more expensive, winter weddings can be a lot more economical and allow couples to get more bang from their budget.
On the other hand, there is something about the warmth of summer that brings extra joy to a wedding and puts everyone in the right mindset for a celebration.
Those living in the sub-tropics and tropics will know that any time of the year can be beautiful and balmy and temperatures will be fairly consistent, but those who live in heavily seasonal areas further south of the continent can have different challenges to overcome.
If you are still undecided on which season is best for your Australian wedding day, here is some food for thought…
Spring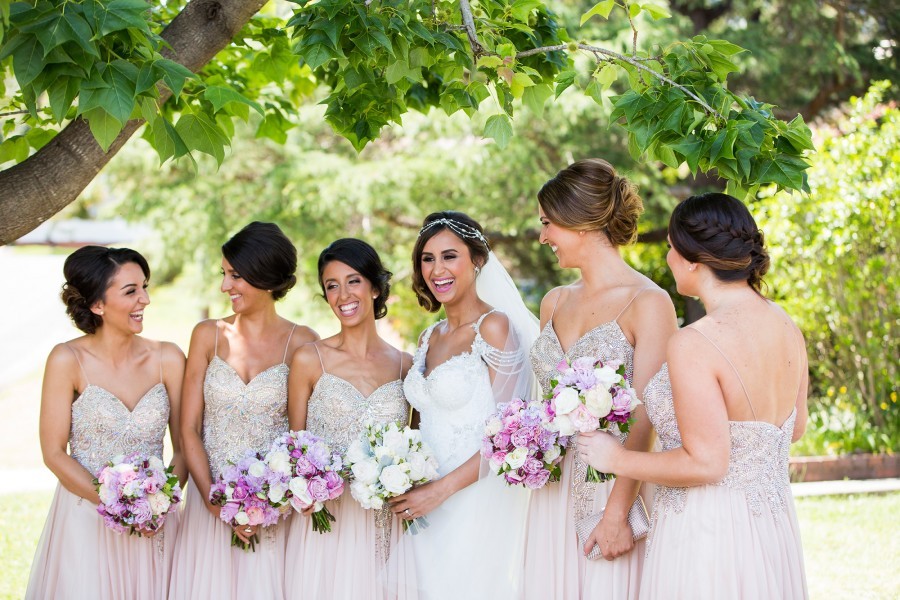 Spring is by far the most popular season to getting married in Australia. A huge 37% of the couples who answered the Easy Weddings survey last year held their wedding in springtime.
When you look at the benefits, it really is a no-brainer why everyone loves getting married between September and November in Australia.
There is the widest possible range of blossoms on offer for you and your florist to work with to create bridal bouquets and decorate your ceremony and reception venues.
The weather is also traditionally warmer, but not so much that you will have to worry about sweat patches on those who are wearing suits and you are in that happy period where there are no major public holidays to worry about.
One of the only downsides is actually its popularity. It means that if you crave a springtime wedding, you will need to plan a bit further in advance to secure the suppliers and venues you love, as they will be quickly snapped up due to the large volume of couples booking weddings at this time.
You might also have to allocate a little more to your wedding budget, as peak wedding season also means suppliers and venues might charge a little more or require larger deposits.
Summer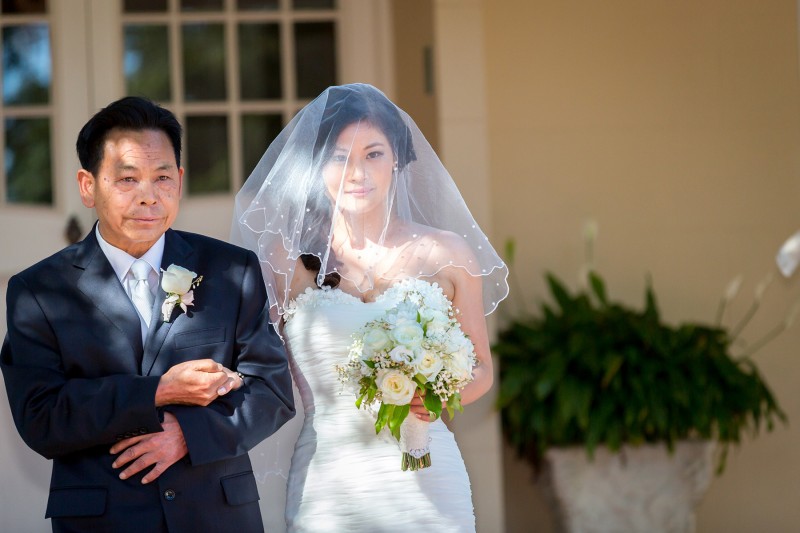 Summer in Australia is synonymous with lazing on the beach and enjoying the great outdoors, so it is no wonder that almost 20% of the weddings held last year were held in the warmer months.
The months from December through to February are an amazing time to hold a wedding and unless you live in the tropics of northern Queensland, where the rainy season is a huge threat for outdoor weddings in the summer, you will be spoilt for choice on the venues you can hold a wedding ceremony in the summer.
It is best to avoid outdoor midday ceremonies as guests will roast in the heat of the day, but morning or afternoon affairs can be stunning and make the most of natural backdrops.
You can work with your suppliers to ensure there is adequate shade and water available so everyone stays comfortable and due to the balmy nights that are a mainstay of Australian summers, you can be sure an outdoor reception under the stars will be a hit with everyone.
If you don't want to chance having a really hot day pop up on your wedding day, you can always take advantage of a stunning indoor venue and the comfort of air conditioning.
Autumn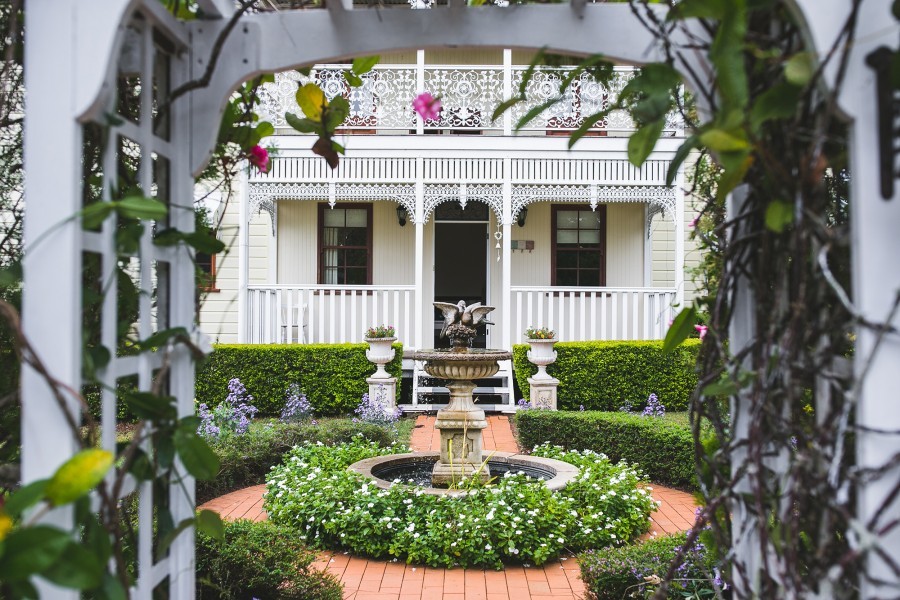 Autumn is the second most popular wedding season in Australia, with 26% of weddings being held in between March and May last year.
Like Spring, Autumn is a transitional season, so temperatures are usually mild and in that lovely in-between of not too hot and not too cold.
Autumn is also the only time of year when couples can take advantage of the colour-changing beauty of the leaves deciduous trees in parks and other venues, which make for stunning ceremony backdrops and beautiful photography.
You can also incorporate some sophisticated jackets, boleros or shawls that can match your wedding gown for added elegance as the nights get a little chillier. That's a great excuse to change up your look between ceremony and reception!
Winter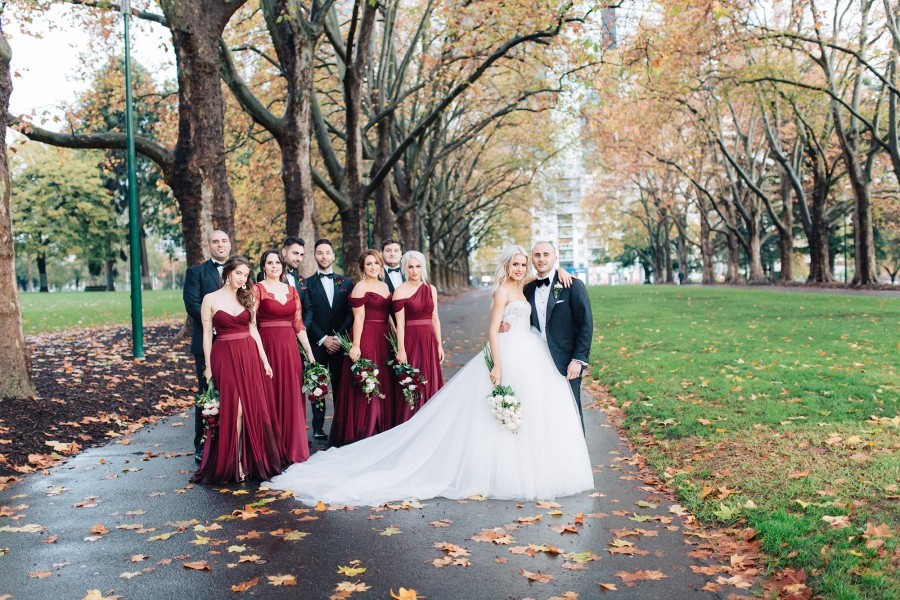 Thinking of a hearty roast dinner reception in a venue with a fireplace and a really homely atmosphere? Winter is the season for you!
While the months from June to August may be the least popular, (just 18% of couples were married in winter last year…) you will have a lot more choice when it comes to venues and suppliers as you will have a lot less couples competing for the best of the best in the cooler months.
You might also get to take advantage of discounts or reduced rates and therefore stretch your wedding budget a lot further.
There is something incredibly romantic about a snowy backdrop in an outdoor heated venue, or an indoor wedding where everyone is enjoying the warmth of celebration together.
When it comes to fashion, the gents will look dashing in full suits and the ladies can don long-sleeved dresses and gorgeous jackets or boleros for added warmth.