If you're looking for a colourful cosmopolitan destination for your wedding, Phuket could be the perfect choice for you. The largest and most popular of Thailand's islands, Phuket has everything you need for a memorable destination wedding and honeymoon.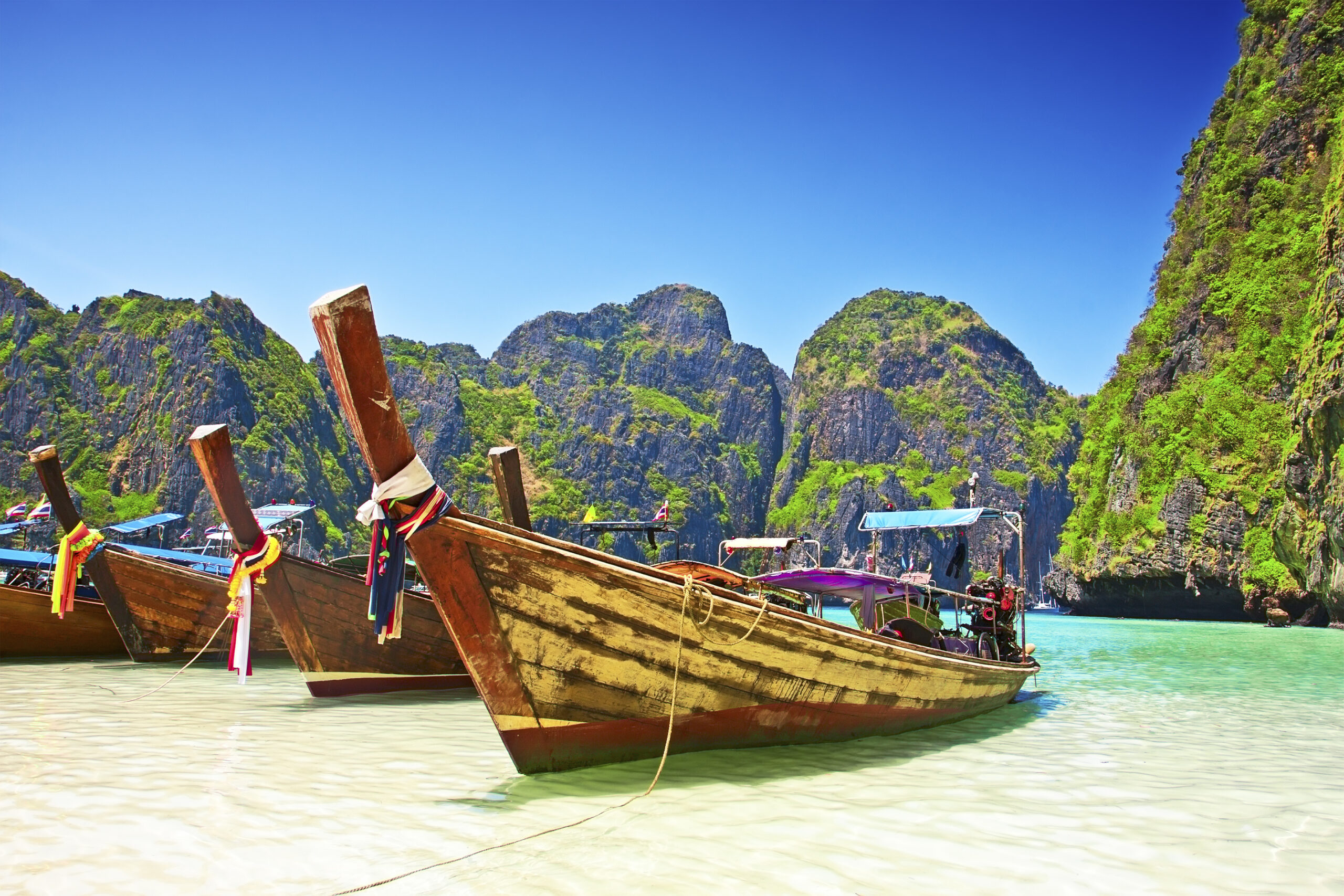 Where to Get Married on Phuket
Most of the action on Phuket takes place along the western shore where its lush green foliage is joined to the turquoise waters of the Andaman Sea by miles and miles of golden sandy beaches. There are plenty of luxury resorts, although the uber resort of Patong might be best avoided if you want a relaxing break.
Book your destination wedding along Phuket's west coast and your guests will have plenty to keep them amused. As well as superb beaches and spectacular sunsets there is a range of water sports to indulge in and some fantastic restaurants to dine at. Local massage is a perfect way to unwind after a hard day at the beach, and this can be followed by a trip to the night markets of Old Phuket Town.
Those looking for a more remote or secluded spot for their destination wedding could head down to Nai Han at the southernmost tip of Phuket, where beaches are beautiful and crowds are minimal due to development restrictions.
Post Wedding Honeymoon Destinations
Many couples choose to move to a quieter area or resort once their guests have gone home, for an intimate and relaxing honeymoon. The unspoilt northwest of the island is the ideal honeymoon getaway featuring tranquil resorts inspired by traditional Thai villages. These consist of individual villas scattered over natural lagoons and gardens of coconut palms, jasmine and orchids.
Another possibility for couples looking to experience a little of the local culture is to head to the remote Ko Yao islands accessible from the east coast of Phuket. These islands are home to dense rainforest and rocky beaches. The local economy is fuelled by coconut rice and rubber cultivation rather than tourism, but there are beach resorts that provide a unique and restful honeymoon.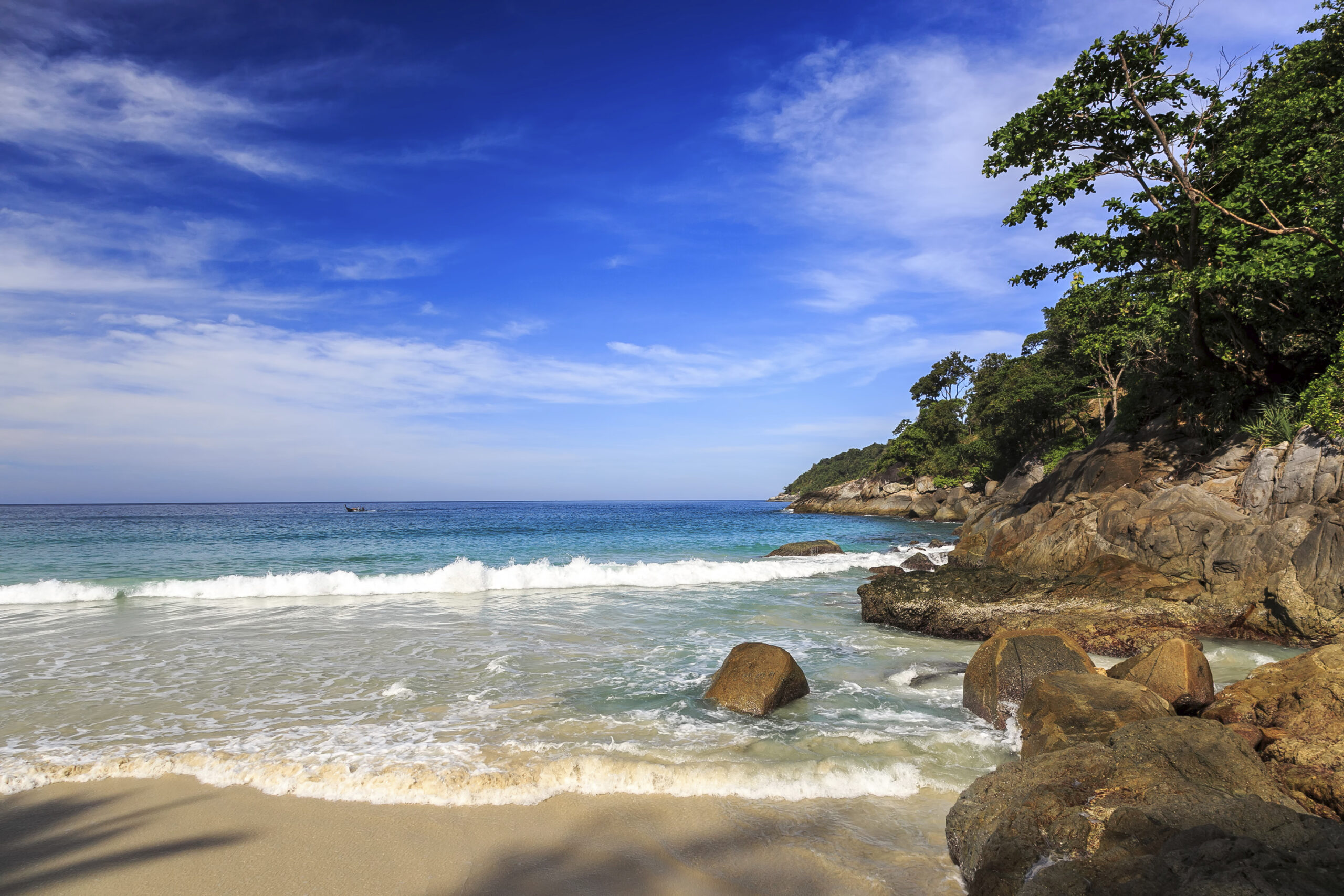 Possible Downsides of Phuket Weddings
Every destination has its dangers and drawbacks and Phuket is no exception. The waters around the west and south coast can be dangerous and unpredictable, even for strong swimmers, so always check whether it is safe to be in the water before you swim.
It may seem romantic to hire a motorcycle or moped to explore the island together, but there are many accidents involving tourists on motorcycles each year so make sure you are aware of the rules of the road, you are confident at controlling the bike, and that you always wear a helmet.
Overall Phuket is a dream location, and an ideal combination of lively developed resorts, well established culture, stunning scenery, and tranquil hideaways. The ideal destination wedding itinerary would be to get married at one of the luxurious resorts along the beautiful west coast, and then head north or south to quieter areas for an intimate honeymoon after your guests have returned home.