Thailand is a country packed with incredible experiences just waiting to be discovered — distinct islands, majestic temples, stunning marine parks, delicious food, lively city life — a place where unforgettable destination wedding memories are made for couples and guests alike. And, it's just a short plane ride from Australia too!
But of course, you know all of this — that's why it's your destination wedding location of choice! Regarding the logistics, things can get a little confusing, but you have two very clear options. Here's what you need to know about legally marrying in Thailand as a citizen of Australia.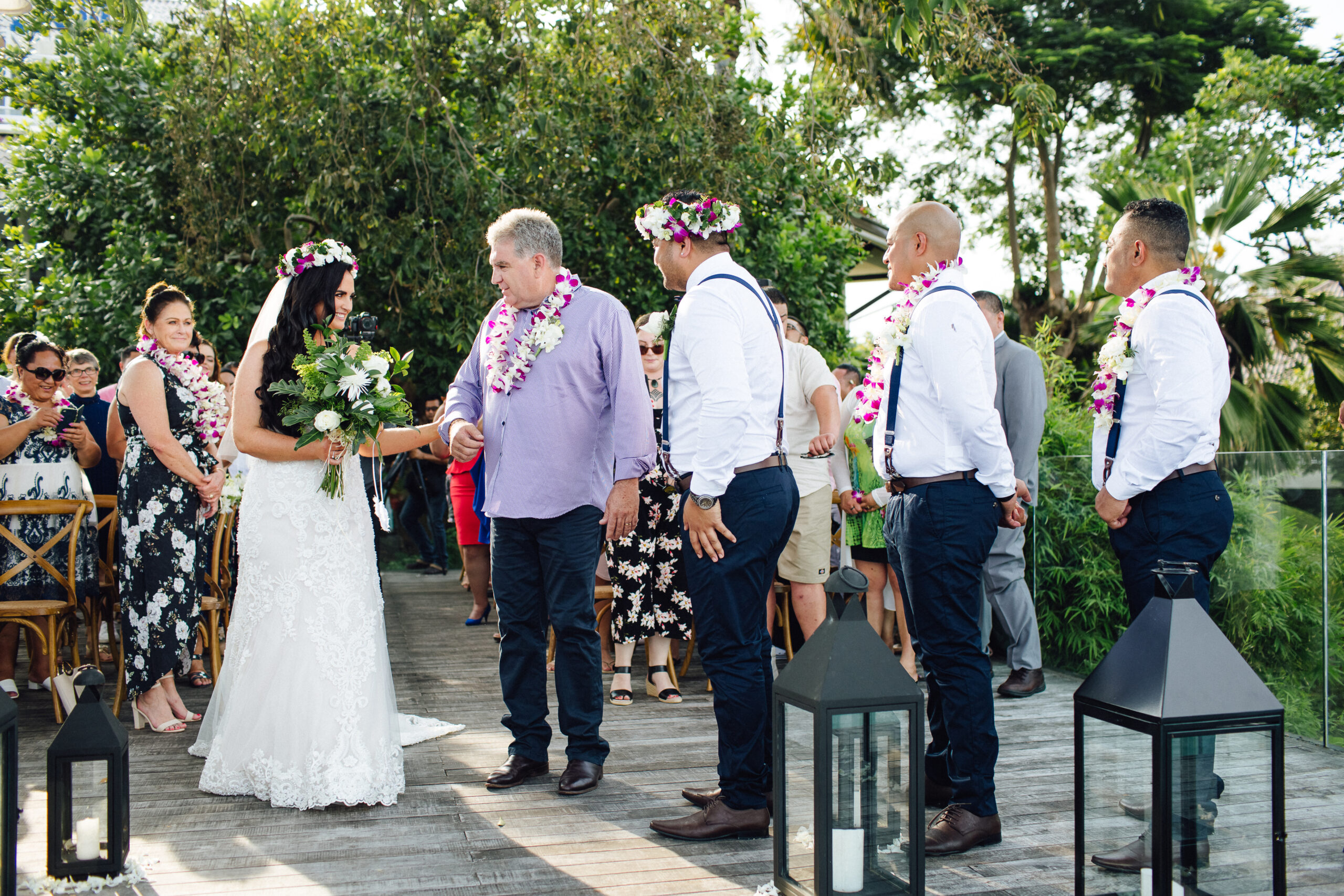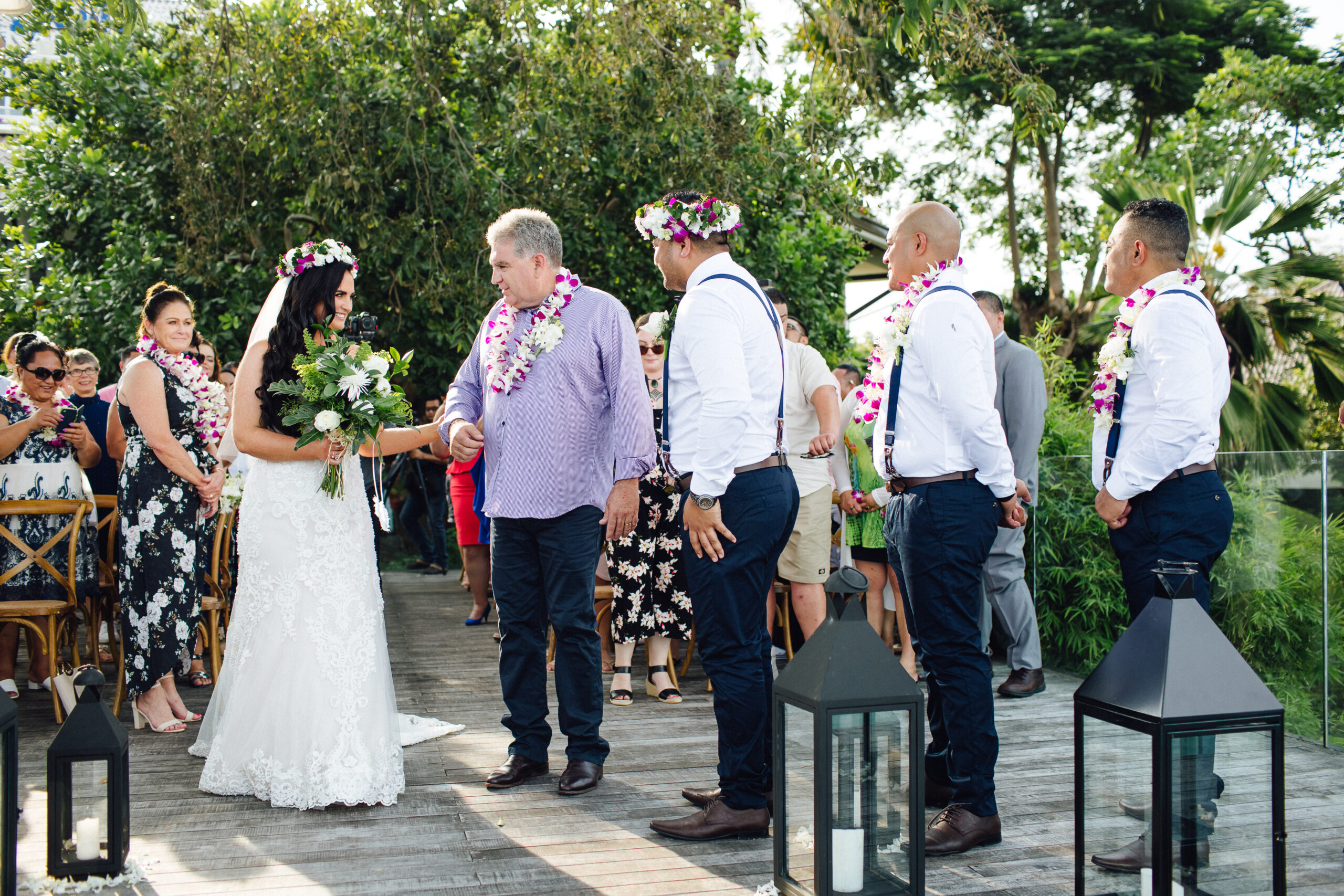 Option 1: Have your official legal ceremony at home
Before heading to paradise, we recommend getting legally married in Australia first. Taking care of the legalities in your home country ensures a smooth and stress-free process thereafter.
Why is this our first recommendation? It's the one thing most couples say made their destination wedding easier. By getting the legal stuff out of the way before their wedding, most couples have told us they were able to simply relax once they got to their wedding in Thailand.
Either way, you'll still have a ceremony in Thailand, it's just a decision of whether it'll be the legally binding one or if you'll have that part at home. A lot of couples choose to marry at home and not tell anyone except their two witnesses. Then, when they get to Thailand and have a ceremony there in front of the whole list of friends and family, it still feels like the real deal, just with the paperwork already out of the way.
Option 2: Marry locally in Thailand with careful planning ahead
If it's really important to you that everyone is there to witness the legal ceremony, getting married in Thailand is an option, it just requires more time and more careful planning. For example, you'll have to travel with some of your most important documents, have documents translated into Thai, and you'll take time away from your trip to visit the local consulate and government offices to file your paperwork.
Just to get this out of the way before you dive in: Any marriage performed overseas is deemed a legal marriage in Australia so long as it meets Australian standards for marriage. You can read more about it on the Australian Attorney General's website if you'd like more info on legally recognised marriages.
Here's a step-by-step guide to getting married in Thailand if you'd like to have your legal wedding overseas as an Australian citizen.
Step 1: Check The Current Requirements
This article is not intended to be read as legal advice. So, before you head to Thailand, we recommend you familiarise yourself with the legal requirements for marrying there. You can check the most up-to-date info via the Australian Embassy website.
Step 2: Gather Your Documents
You'll need original documents in order to file your marriage application in Thailand. These include:
Passports: Before you travel, check that your and your partner's Australian passports are valid. It's a good idea to have at least six months of validity before travelling. If one of you is travelling on a foreign passport, you'll have to contact that country's embassy for the CNI equivalent.
Application for Certificate of No Impediment to Marriage (CNI): This statutory declaration must be completed in person by appointment at the Australian Embassy in Bangkok or the Australian Consulate-General in Phuket. If either of you has been previously married, you'll need to show the divorce certificate or the death certificate of the former spouse.
Step 3: Translate Documents
Any documents not in Thai will need to be translated by a private translator. The Australian Embassy in Thailand provides a list of translators on its website.
Step 4: Authenticate Documents
Once your paperwork has been translated, it will need to be authenticated by the Thai Department of Consulate Affairs. Locations include offices in Bangkok, Chiang Mai, Phuket, and more. See the consulate website for bookings.
Step 5: Visit the Amphur (District Office)
To register your marriage, you'll take your CNI to the Amphur or District Office. It's important to note that procedures can vary slightly from district to district, with some offices requiring advance bookings. We suggest looking into this long before you make the trip. Your local celebrant can also help talk you through this part of the process, or in many cases, join you as a witness and translator because many local officials speak Thai only. So long as your paperwork is correctly in order, you'll likely be issued your marriage certificate on-site.
Some resorts offer an on-site registration service wherein a government official actually attends your wedding ceremony, so you can skip the District Office or Amphur altogether.
Step 7: Celebrate Your Dream Wedding
Now that the legal part is sorted, it's time to celebrate in one of the most stunning places on Earth, in front of your nearest and dearest. Will you choose an intimate beach ceremony along the gorgeous beaches of Phuket, or opt for something a little larger in vibrant Bangkok? Whatever you choose, Thailand offers countless picturesque locations and exceptional services to help you create unforgettable moments to last a lifetime.
Don't forget, too, no two couples' journeys to marriage are the same, and planning a destination wedding in Thailand is no exception. Don't worry, though; you've got this. All you need to remember is to plan ahead, stay organised, and embrace the adventure as you embark on this incredible chapter of your lives together.
---


DISCOVER DESTINATION WEDDINGS
---