After thinking long and hard, you've chosen the perfect location for your wedding celebrations: Thailand! With its stunning landscapes, rich cultural heritage, and world-class resorts, we can certainly understand why. Thailand is a popular choice for soon to be newlyweds and thanks to its many exciting locations, you're spoiled for choice.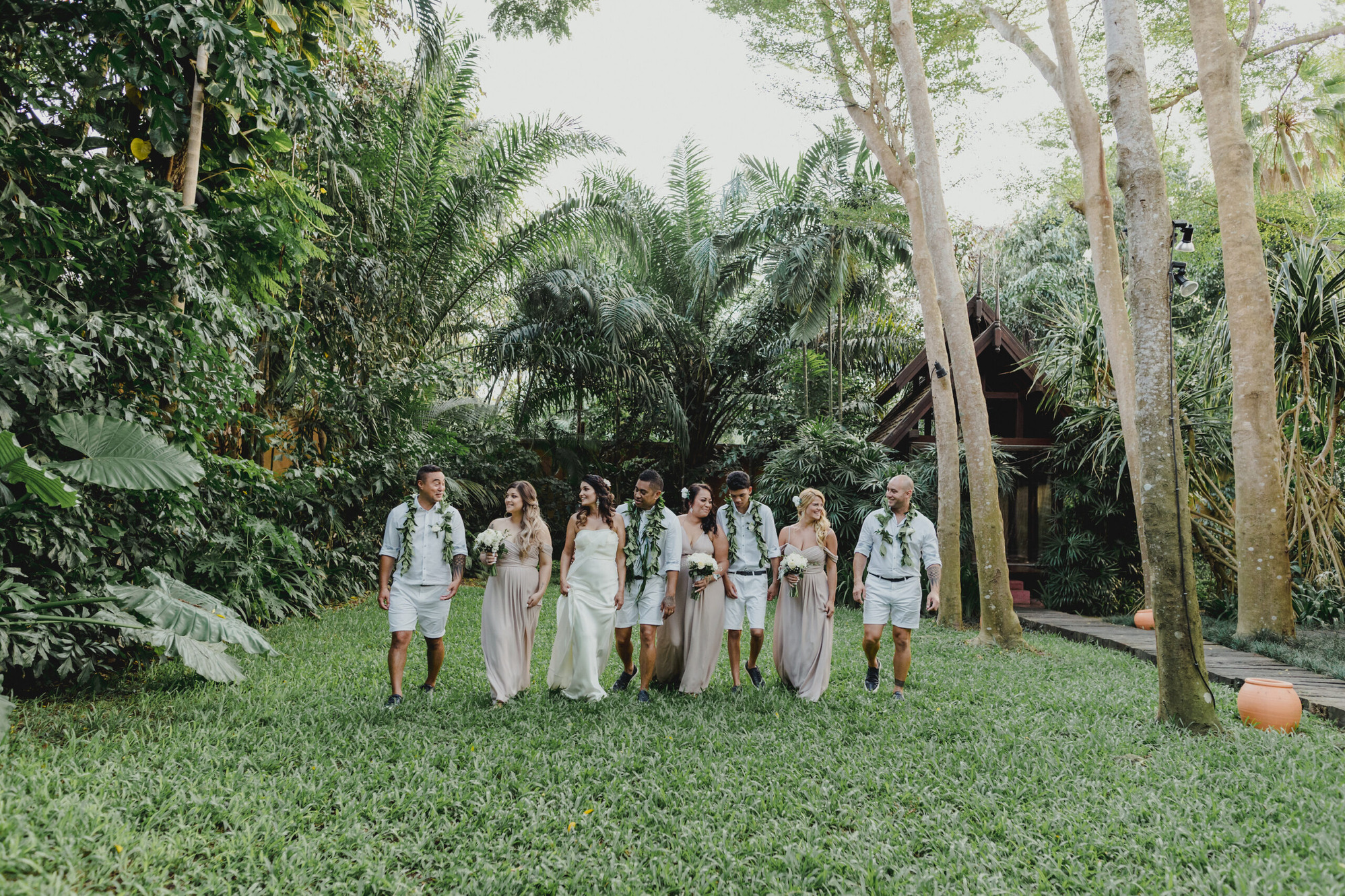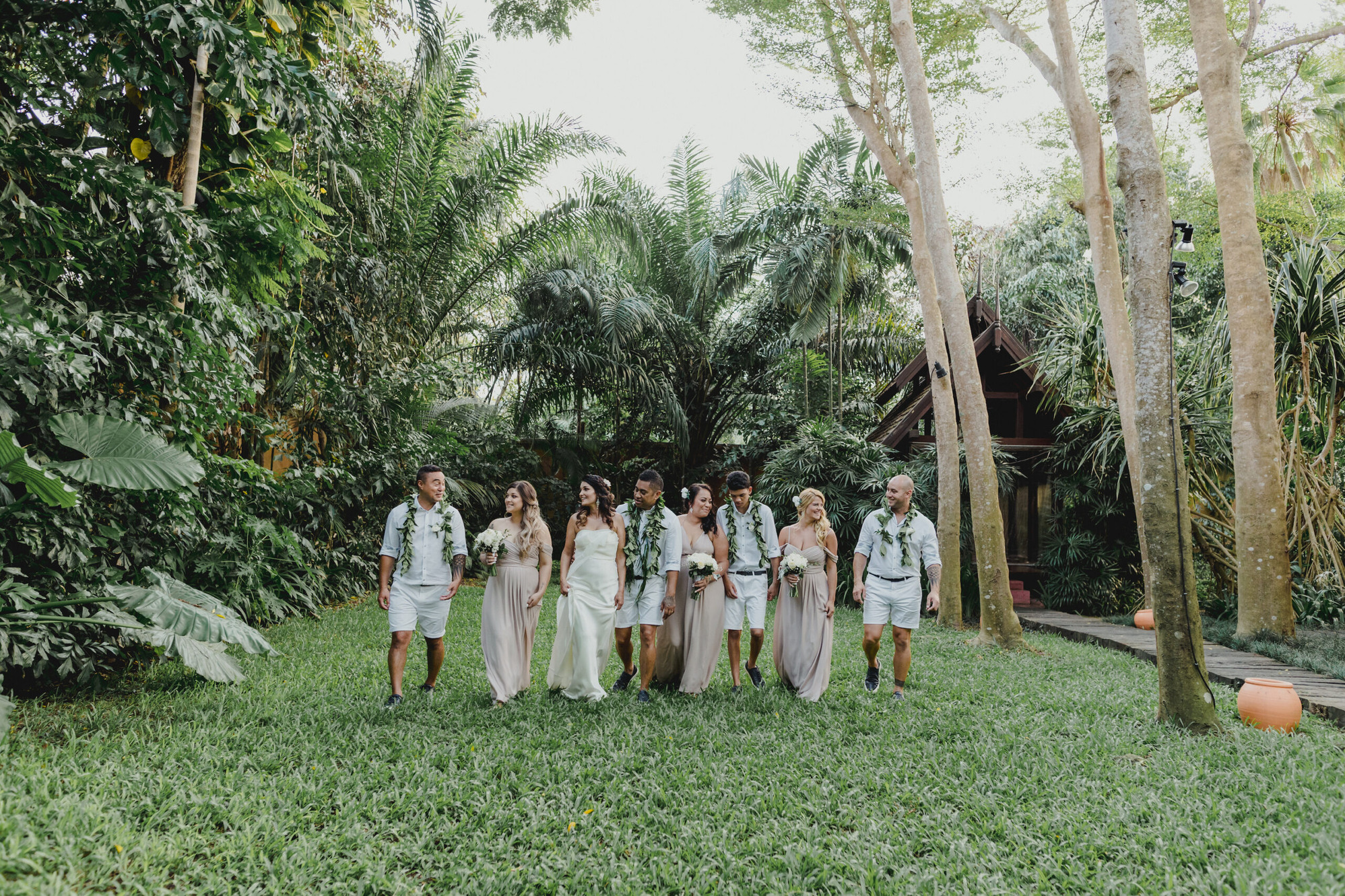 Thankfully, we're here to help you narrow down the most suitable choice for your big day. In this article, we'll explore four enchanting regions of Thailand — Phuket, Koh Samui, Chiang Mai, and Krabi —as well as highlighting some of the best resorts in each area. Join us as we explore the adventure and exotic natural beauty that awaits you and your wedding guests in Thailand.


Destination weddings in Phuket
View this post on Instagram
Sitting atop the turquoise waters of the Andaman Sea, Phuket's vibrant atmosphere and expansive white sand beaches are just some of the reasons couples choose to marry here.
The largest of the Thai isles, not only does Phuket deliver on nightlife with its many popular bars and restaurants, it also boasts breathtaking sights like the oft-photographed Promthep Cape.
For wedding locations, the island has many exclusive resorts to choose from, like the luxurious Amanpuri, the tree-top Keemala hotel and the beachfront elegance of the Le Meridien Phuket.
If you're wondering when is the best time for a wedding in Phuket, we usually advise booking the dry season. This stretch from December to March offers beautiful weather and is ideal for outdoor ceremonies and celebrations.
View this post on Instagram
Another of Thailand's most visited locations, Koh Samui is an obvious pick for couples envisioning a romantic wedding on a secluded tropical island.
This small slice of holiday heaven combines chilled vibes with dense rainforests, ornate temples and shrines, and panoramic ocean views.
Deciding to marry on Koh Samui, especially in an outdoor ceremony, means considering the weather. The island's dry season runs from December to February, and planning your wedding at this time means you'll be greeted by sunshine for the majority of your stay.
As for wedding locations, the Conrad Koh Samui, InterContinental Samui, Six Senses Samui, or the Anantara Lawana Koh Samui, are all beloved by couples because of their commitment to impeccable service, luxurious accommodation options, and seamless wedding events.
View this post on Instagram
Fancy infusing your wedding with some authentic Thai charm? If so, Chiang Mai should certainly be in the running for your destination wedding in Thailand. With over 300 temples including the mountain top Doi Suthep, it's both a historical and cultural hub.
Its many resorts reflect this too, such as the Four Seasons — which is surrounded by lush, cascading rice fields — or the riverside splendour of the Anantara. Each of these resorts specialises in combining true Thai culture, food, and hospitality with 'everything you could want' modern luxury.
With cooler months hitting between November and February, and the dry season running November to May, choosing when you want to marry is ultimately down to personal preference.
Once your wedding plans are finalised, plan to explore the intriguing street markets, sample Thailand's finest Khao Soi, or adventure through nearby national parks. Whatever you choose, Chiang Mai will ensure you celebrate your wedding in authentic island style.
View this post on Instagram
Surrounded by over 100 offshore islands, the limestone cliffs, pristine beaches, and larger-than-life mangrove forests of Krabi offer a tranquil and romantic atmosphere for your wedding festivities.
Weather-wise, it's best to book your wedding between November and March, avoiding the rainy season and delivering that island sunshine just in time for perfect wedding pictures.
The resorts in Krabi have plenty of wedding hosting experience too, with the Rayavadee sitting at the heart of gorgeous Phranang Peninsula, and the Phulay Bay Ritz-Carlton delivering exclusivity by the boatload.
For soon-to-be newlyweds, Krabi combines big-city energy, dramatic vistas, and all of the facilities you need to make sure your destination wedding is a hit.
Where will you choose?
Thailand, with its diverse regions and awe-inspiring beauty, delivers plenty of options when planning your destination wedding. Whether you choose the tropical paradise of Phuket, the romantic and mellow Koh Samui, the cultural elegance of Chiang Mai, or the serene beaches of Krabi, Thailand's enchanting destinations promise an exceptional wedding celebration, no matter what your preference.
---
DISCOVER DESTINATION WEDDINGS