Are you looking for some wedding entertainment that young and old alike will flock to? The newest wedding trend quickly gaining virality in the media is the wedding bouncing castle trend!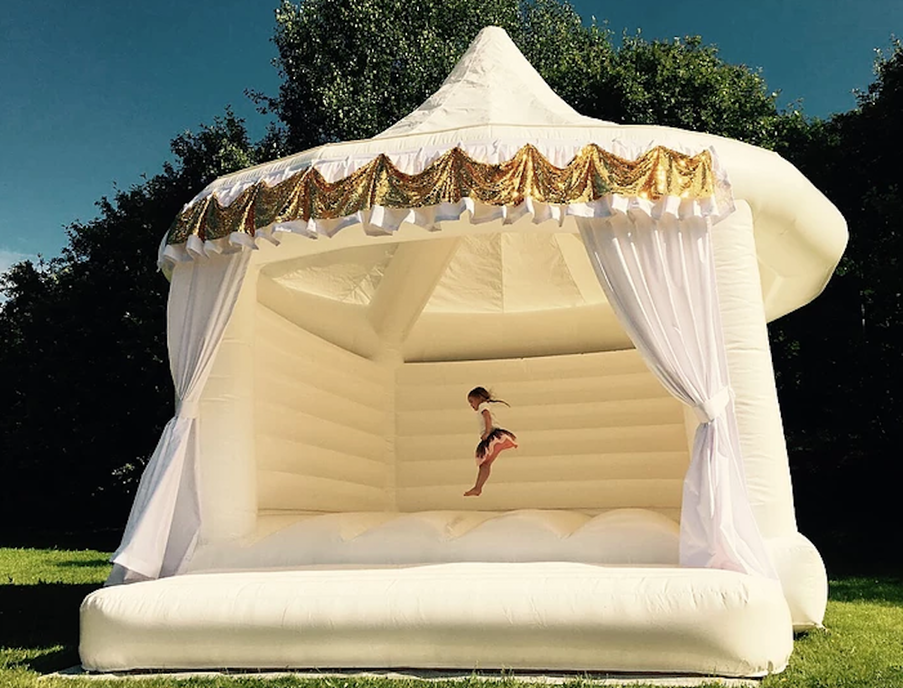 It's perfect for entertainment
For the kids (and the young at heart) this is the perfect solution to that age-old problem, "how do I entertain my guests while I have my photo taken?". Well now, along with lawn games, photobooths, magicians and live caricature artists, you can also have bouncy castles!
It's great for daytime weddings or wedfests
If you're getting married during the day, having a weekend-long wedfest or even a morning wedding and an afternoon reception, a wedding bouncy castle is a great way to entertain your guests, especially if you're going off to have your wedding photographs taken.
They can be a great photo prop or backdrop
These wedding photobooths tend to be all-white and can be decked out with fans, bunting or flowers. Which makes them a great backdrop or prop as they are personalised to you.
But what are the cons?
They're not such a great idea for guests that are dressed up for a wedding in a dress, with makeup on and their hair perfectly done. They may not want to mess all of that up for a few minutes (or hours, let's be honest) of bouncing. Also, if the weather is bad, you can't exactly set up a bouncy castle inside… so it isn't all positive when it comes to having a bouncy castle! Consider this before jumping on the trend.