We recently caught up with the lovely Ksenija Nikandrova, Owner & Lead Photographer at Shutter Scope Weddings Sydney, to chat about all things wedding photography related.
Based in Sydney, the talented Shutter Scope Wedding Photography team specialises in capturing candid photos and beautiful wedding films. Authentic and unique, their stunning images and videos tell a romantic visual story, focusing on the raw, in-the-moment wedding shots that stand the test of time.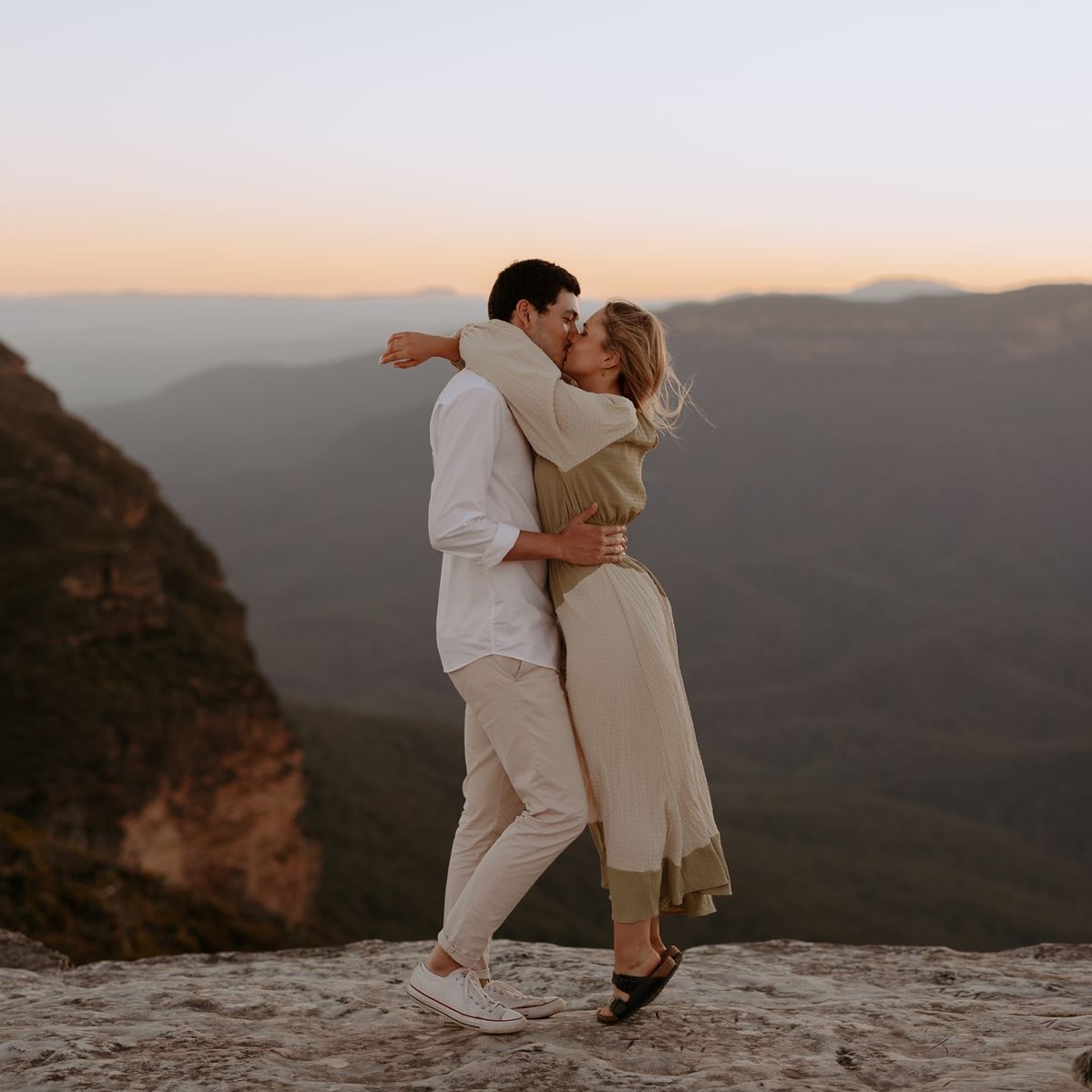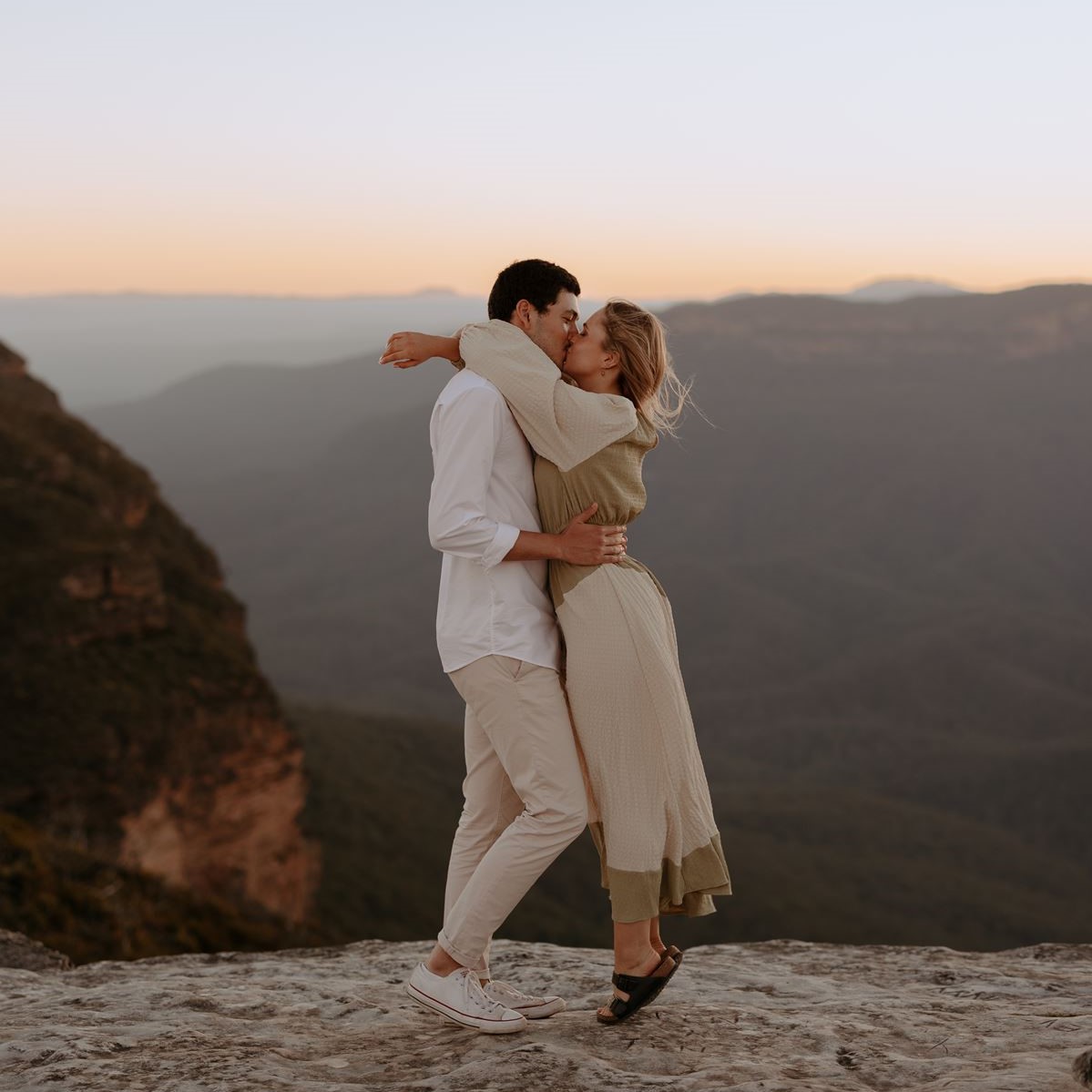 Check out shutter scope weddings
---
Easy Weddings: Hi, Ksenija! Can you tell us a little bit about how Shutter Scope Weddings started and what has it become since then?
I started photographing when I was 14 years old and have not been able to put the camera down since then. Shutter Scope Weddings began when I had some time in between a contract job, and my partner encouraged me to make a business out of my photography. I was so shy and thought no one would like the photos I took for them. Little did I know, the business took off so quickly, and I was photographing more events than I had time for!
I never thought that it would amount to where I am now, but I am so glad that I took that step, and it did. I went from photographing my friends at school to capturing couples on their wedding day and throughout their wedding journey — it is the most beautiful and fulfilling job I could have ever asked for, and I am so grateful for that first step.
We absolutely love your documentary-style approach to wedding photography and beautiful, timeless images. How do you usually describe your style to couples who aren't familiar with your work?
I would describe our style as candid, raw and emotive. We have a passion for sharing real stories which connect with people and love to produce unique, raw and in the moment shots. Our love for the natural look means we capture honest moments as they unfold. When our couples look back at their images and film, we want them to remember their day exactly as it was and bring back the emotions they experienced.
What would you say to couples who aren't sure if they want to book a wedding videographer as well as a photographer?
I have had so many couples tell me they only want photos and go with film as well based on my recommendation. Every single one of those couples has come back saying it was the best decision they made about their wedding day!
Film encapsulates weddings with a type of flow and emotion that photos cannot; it incorporates music and words spoken from the day. It's a beautiful way to look over the entire day in just a couple of minutes that you can also share with family and friends. I understand not everyone would want a wedding video or see it the same way I do, but I highly recommend it to all of my couples!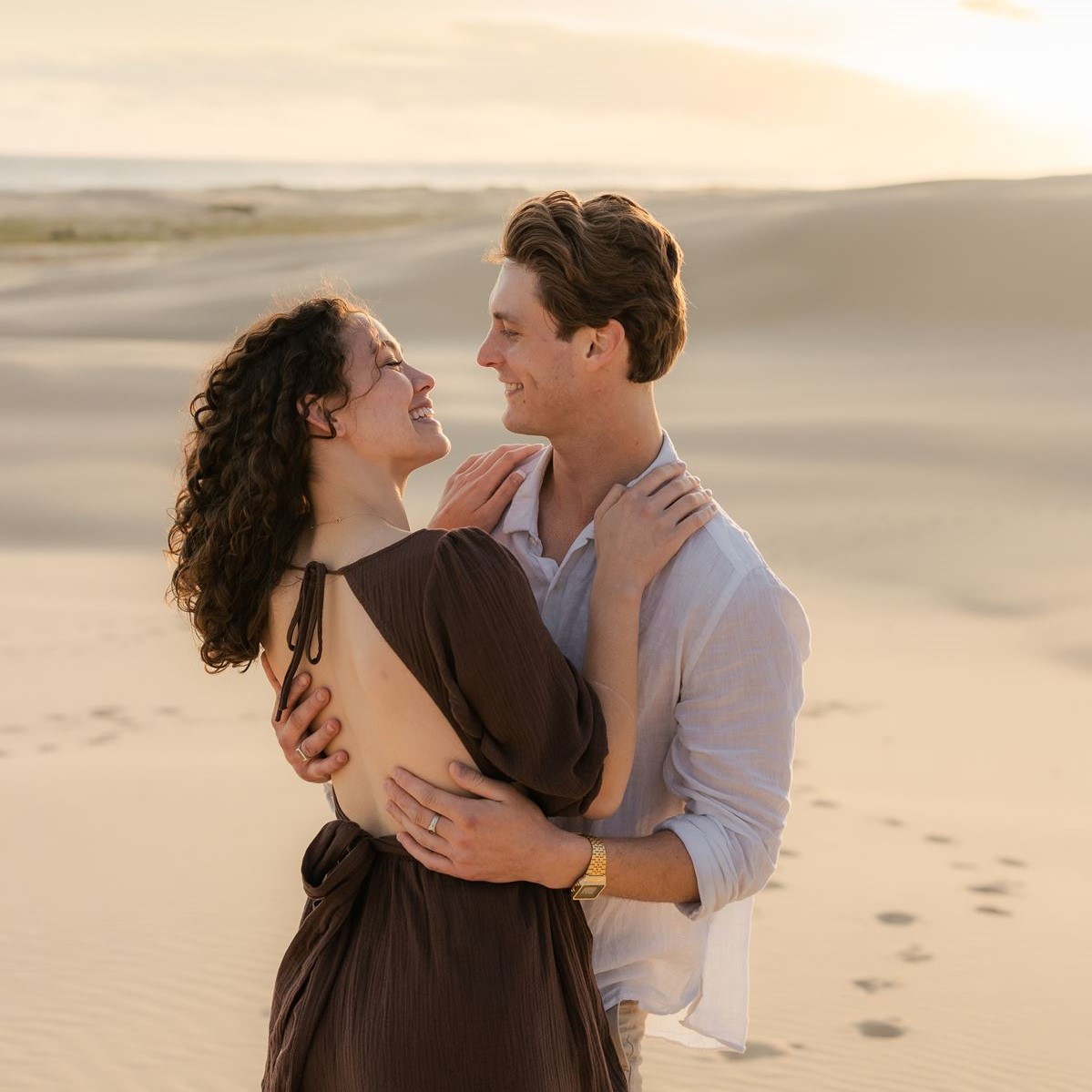 visit shutter scope weddings
How do you go about making a connection with your couples before their wedding?
Our work is very personal, and we are lucky enough to meet, talk to and capture some amazing people. Getting to know my couples on a personal level is the first and most important part of my process. I always tell my couples that if you feel as though you got along better with another photographer you should go with them. You will probably see us more than anyone else during your wedding day, so you want to choose a photographer who feels like they're a friend, so you're completely comfortable throughout the whole process.
Before booking, I will always jump on a call or meet them over a coffee to make sure we are the right fit. After they book, I check in with them regularly and if they're up for it, meet them for a meal or just to catch up! One thing that I love is doing engagement shoots with my couples. This is why every single one of our wedding packages comes with a complimentary engagement session at the location of their choice!
The engagement shoot serves a few purposes — the first of course being to get some awesome images in a more casual environment without time constraints. The second is to spend some more time together getting to know each other and the types of cues I will give on the wedding day to get the best photos making it so much easier and more natural on the day. The third is PRACTICE! Many couples have never been professionally photographed before, and this is the perfect opportunity to get all the practice in and rid yourself of the nerves.
I want to feel like I am friends with the couple and have a close connection with them on the day of their wedding and beyond!
Can you tell us about some of your favourite weddings you've photographed?
One of my favourite weddings was a very small and intimate elopement that we photographed about six months ago. With Covid completely changing the industry and bringing uncertainty, elopements were the way to go for the couples who could do it.
The day was so intimate, special and peaceful. Our couple rented a gorgeous Airbnb with a backdrop of the Blue Mountains. We did a pre-prep shoot with them together before they headed to their separate areas of the house to get dressed. We had plenty of time to do prep photos with both of them (and their dog) before their first look! One of the best first looks I have ever photographed, with so much overwhelming happiness and emotion.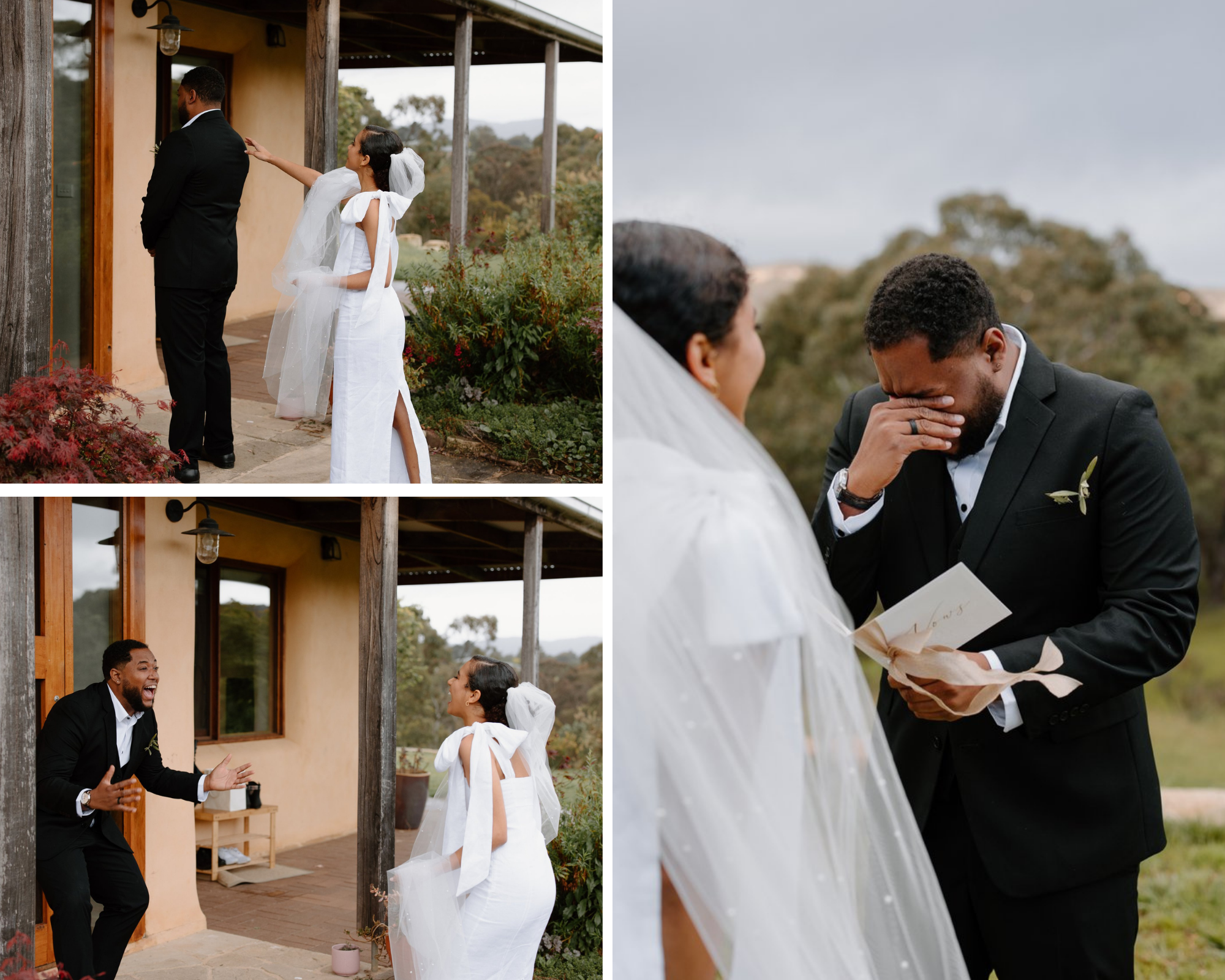 They say rain brings luck on your wedding day, and we certainly had our fair share! We were running in and out in the patches where it had stopped raining to make use of the beautiful scenery. In the end, the rain stopped completely, allowing for their outdoor ceremony and portrait session with us — we also got the biggest and brightest rainbow!
I loved how slow this day was and how much time our couple got to spend with each other. We made sure to give them their privacy and allow them to have moments to themselves while capturing them from a distance, but we also got in the midst of the day and had a long portrait session with them which produced some of my favourite photos I have ever taken.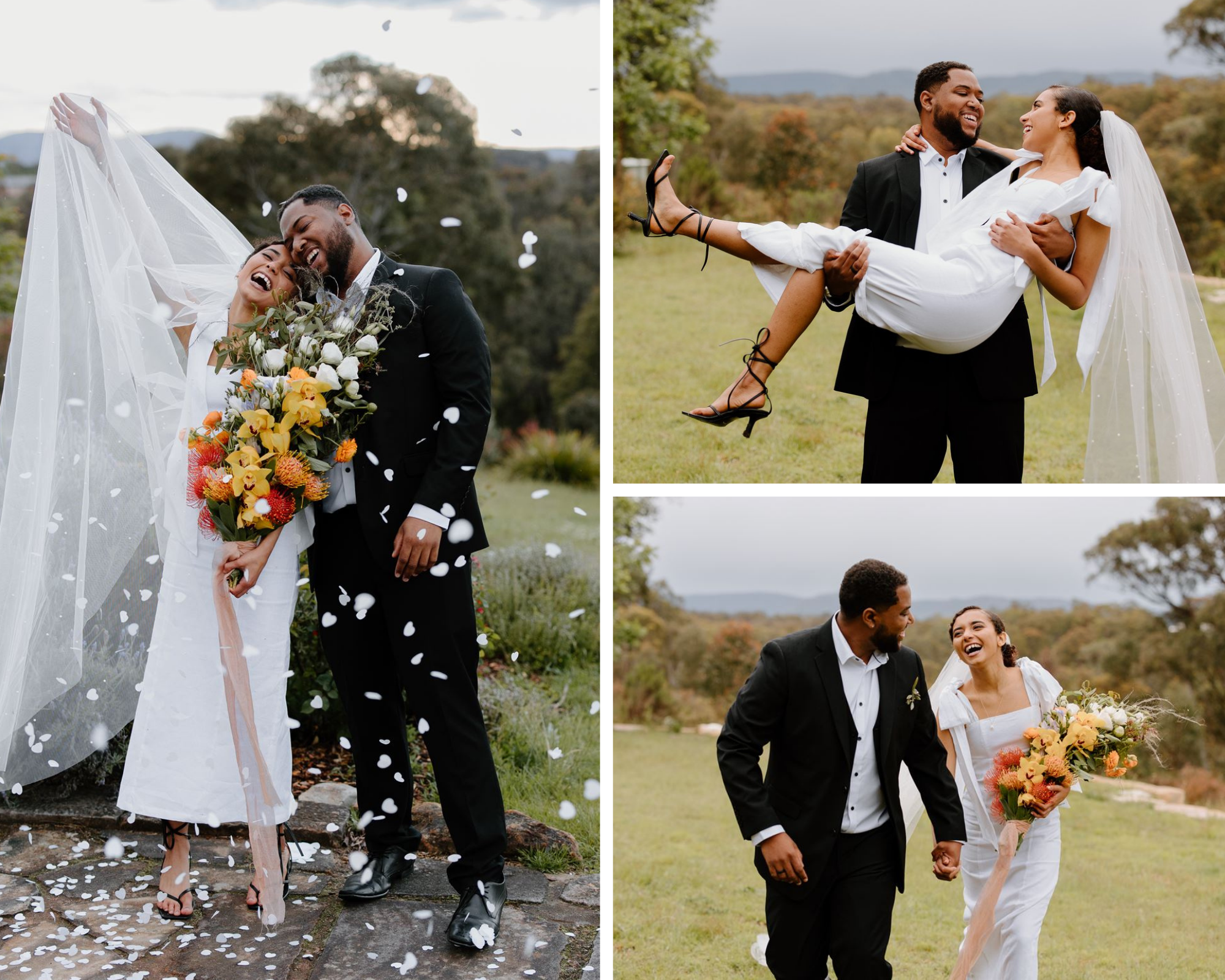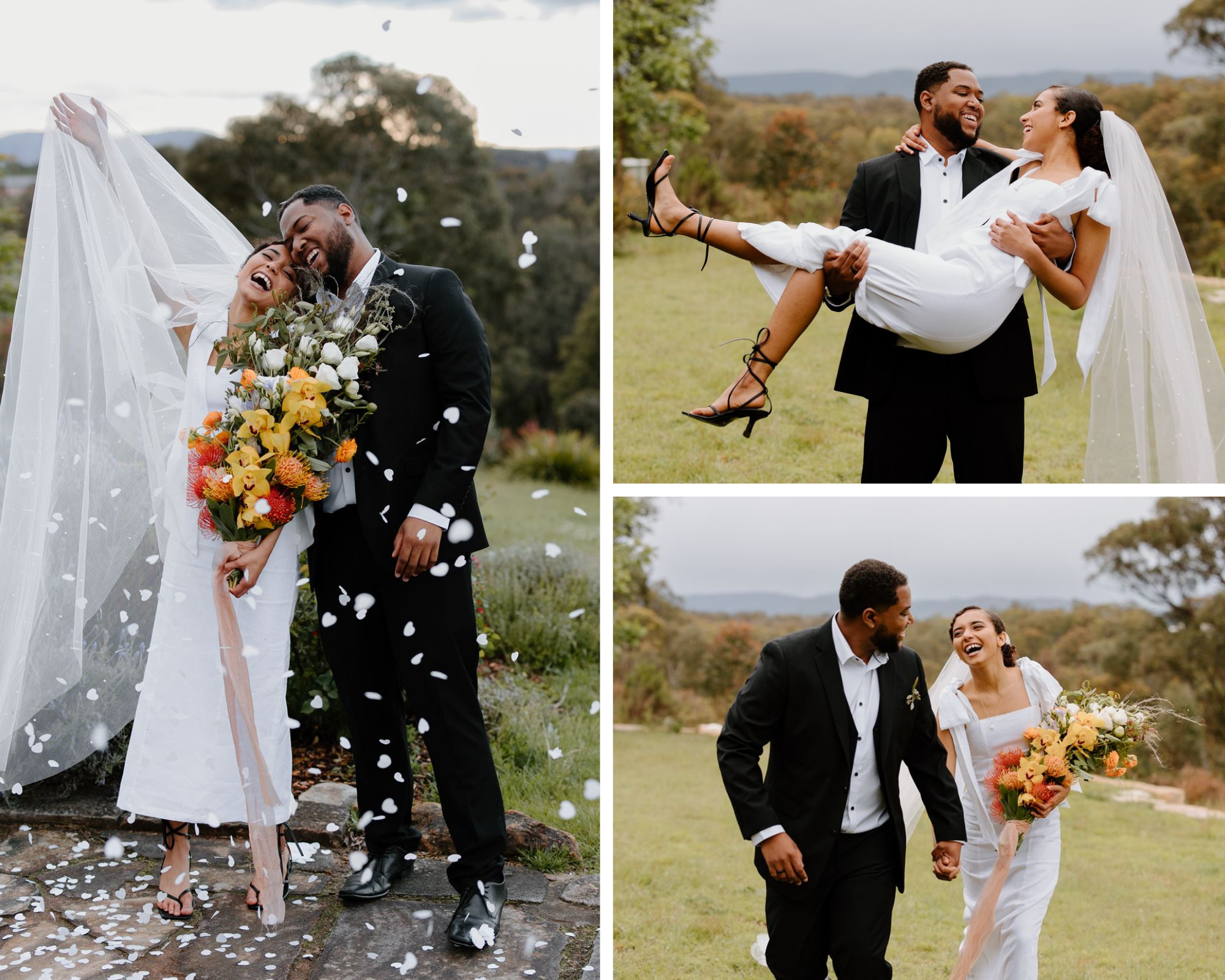 Our approach is fairly simple and similar for each couple — we guide them at the times of their day when they need guidance, and they are mostly just with us, such as the prep, bridal party photos and portraits. We step back and allow the day to unfold in the other moments like the ceremony, first look, speeches and reception!
What advice do you give to clients who don't feel overly comfortable being in front of the camera?
First and foremost, you are not alone. Out of all my years of photographing, I have had a total of around three couples who have NOT told me that they are shy or awkward or uncomfortable in front of a camera. The majority of couples have not been professionally photographed before, and that unknown feeling is what causes most people to be uncomfortable. The majority of couples also feel pretty comfortable after about ten minutes of a photoshoot.
This is why forming that initial connection with your photographer is the most important step in the process. If you do that, you will feel like you're just hanging out with a friend (who is also pointing a big camera in your face). Having that open connection is what allows you to be comfortable. If you have any insecurities, let us know, and if there are certain things you or your partner don't like doing, let's hear them. This way, I can make sure to tailor the experience to you as a couple instead of recycling the same thing for everyone.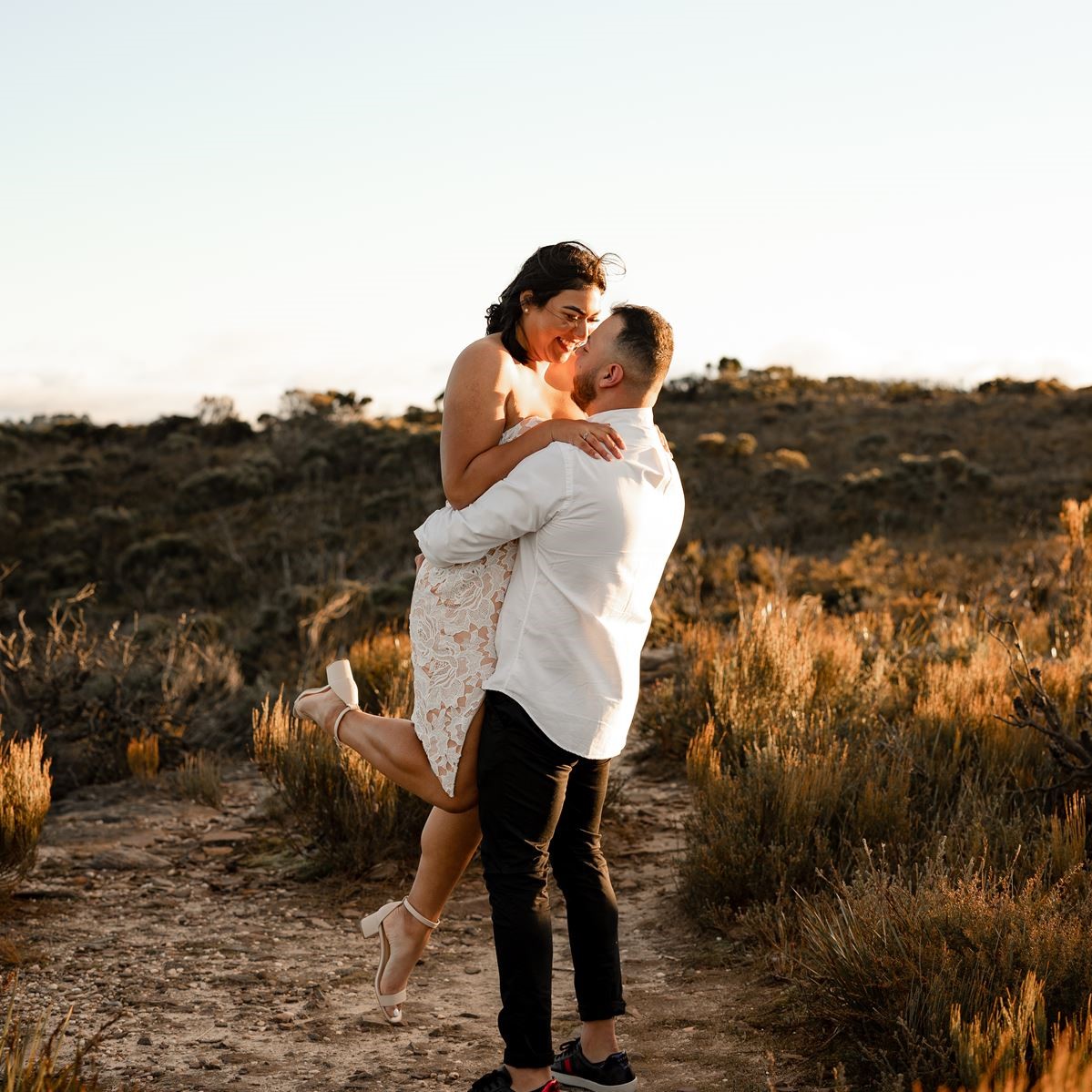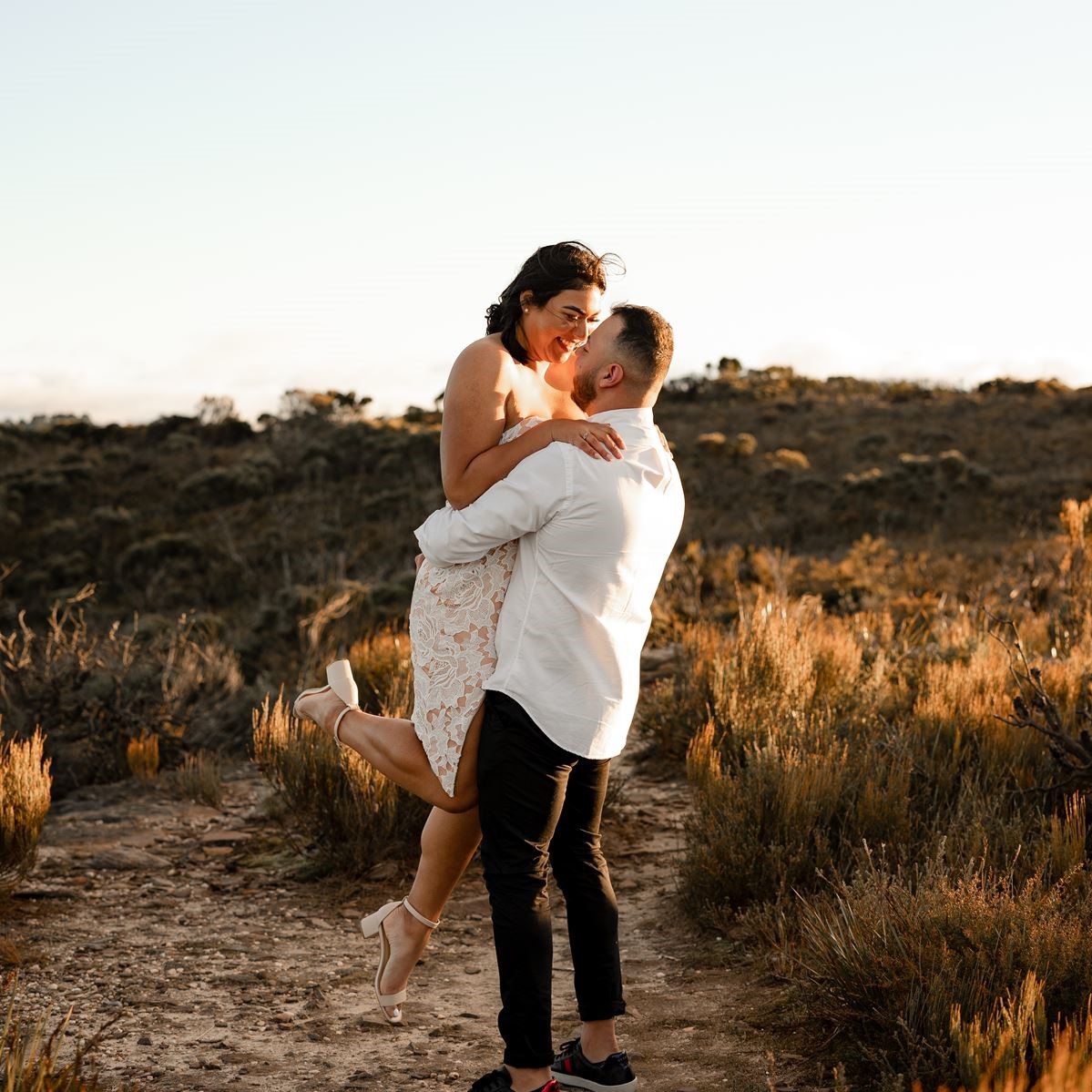 We won't make you do any awkward or forced poses. However, we will guide you through little prompts that allow for natural emotions to come through between the two of you. A lot of the time, I will have you interacting with each other instead of looking at the camera, so your focus will be on one another and not me. I also encourage you to take some control during the shoot. If something feels unnatural — tell your photographer and don't do it! The last thing you want is to look back at images that don't look like "you".
All in all, your experience being captured should be fun! I would also add — trust your photographer. This isn't their first rodeo; they know what they're doing. If they ask you to do something weird, there's probably a reason for it (haha, all the photogs know what I'm talking about here!), be open-minded, try things out and have fun!
---
Interested in booking an amazing wedding photographer in your area? Head to our directory.
find a photographer