We recently had the pleasure of catching up with much-loved Melbourne celebrant and TV personality Mike Larkan to chat about all things wedding ceremonies. Keep reading to discover Mike's top tips for picking the right celebrant and crafting the perfect ceremony.
Channel Ten weatherman Mike Larkan is no stranger to weddings; he's officiated hundreds of wonderful ceremonies over the years. Engaging and down-to-earth, Mike is comfortable in front of crowds and is a word-savvy writer who will work closely with you to craft the perfect bespoke ceremony for you.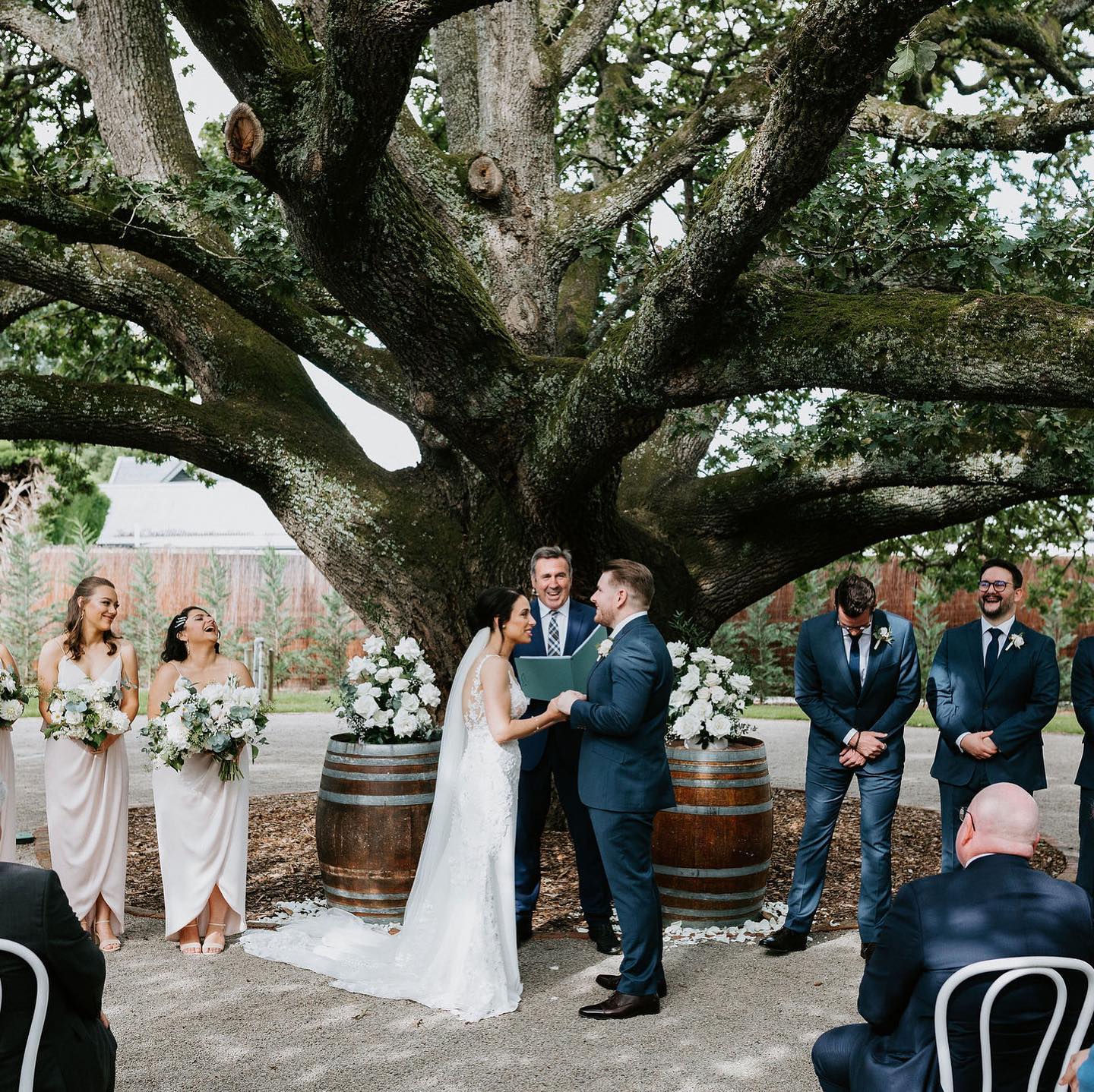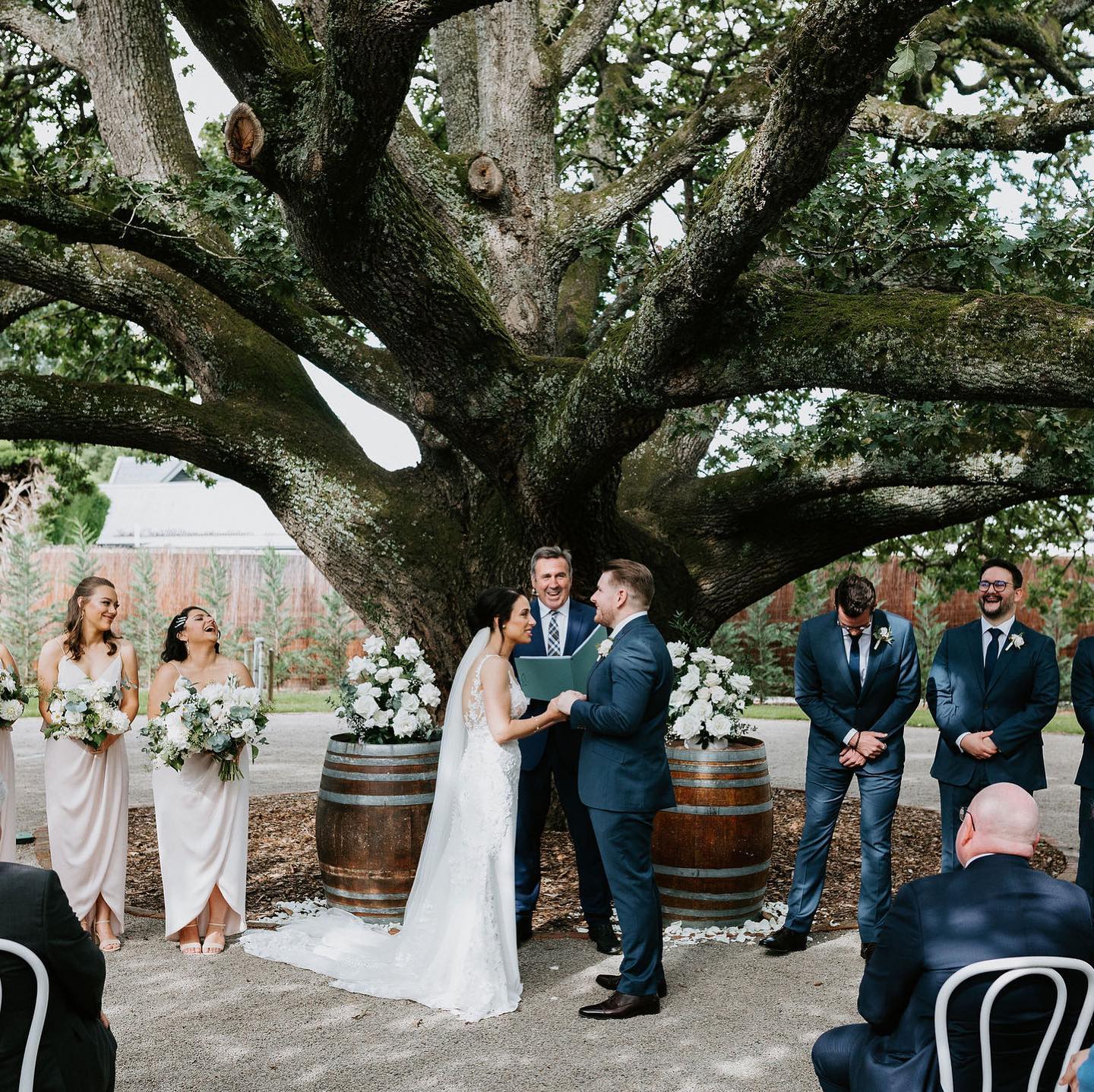 ---
Easy Weddings: Hi Mike! Can you tell us a little bit about your celebrancy style and why you love being a celebrant?
As a celebrant, I always focus on being engaging and personable by bringing an element of fun to each ceremony I officiate while including guests in the service. I have a journalistic background and thoroughly enjoy writing personalised ceremony scripts for every couple I work with, weaving unique elements of their love story into the ceremony.
The couple's wedding day should certainly be the best day of their lives, and I believe a celebrant can make or break the day. My objective for each couple is always for them to enjoy the best wedding ever.
What sets you apart from other celebrants?
I am very conscious of ensuring that it never looks like I've just turned up on the day and it's just another wedding, but I actually know and care about the couple — and I am there for them in every way. Also, I include guests in the ceremony, so they don't feel like they are watching a wedding but feel like they are part of it.
I'm often told that 30-minute ceremonies I officiate feel like 10 or 15 minutes because they are fun, funny, romantic, uplifting, and never boring. I've never been in a situation where guests want to go and get a drink during the ceremony! I often introduce photographers and videographers plus any other suppliers there — and I charge more than the average celebrant because what I provide is more than an average wedding — or so I'm told!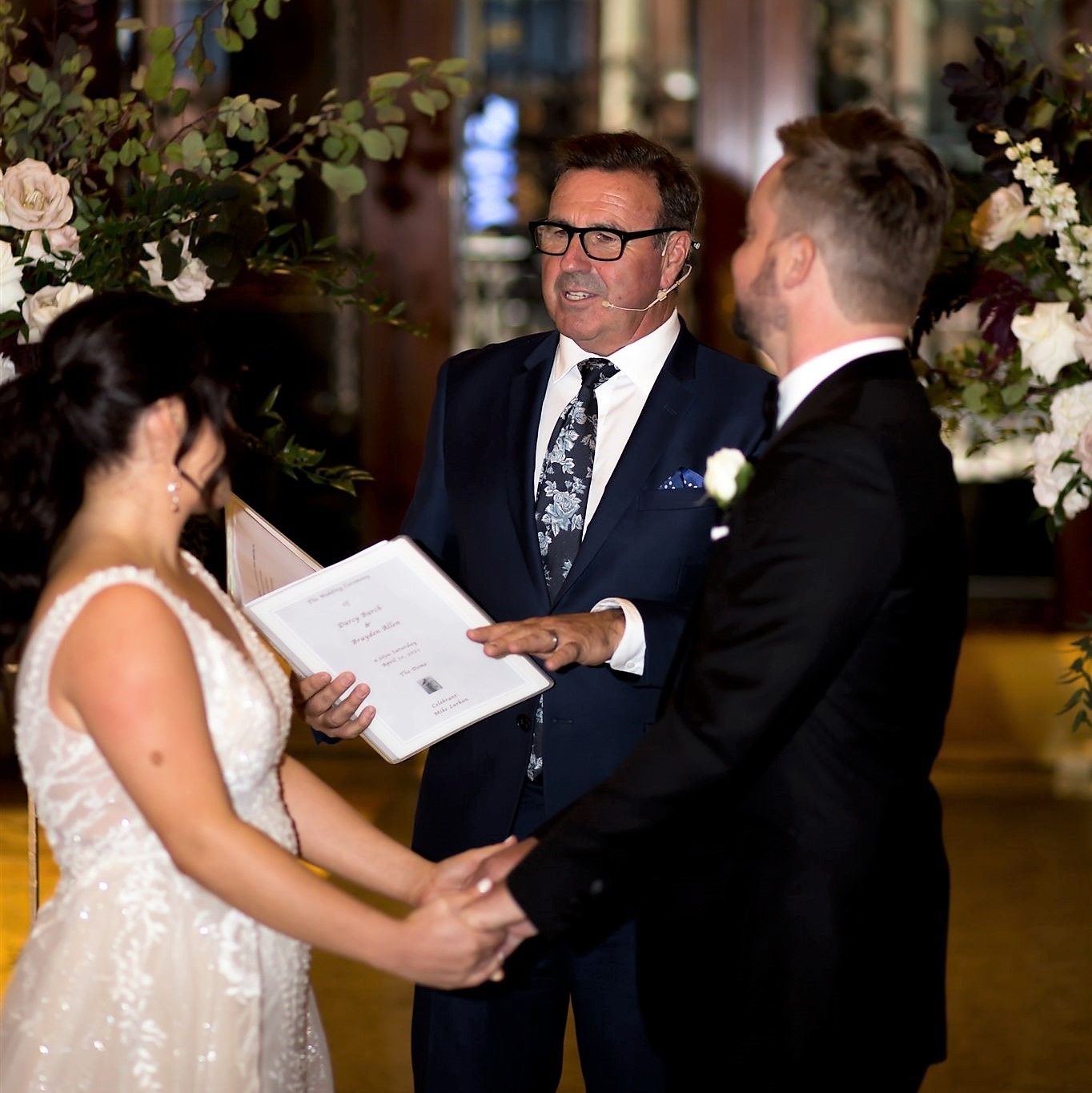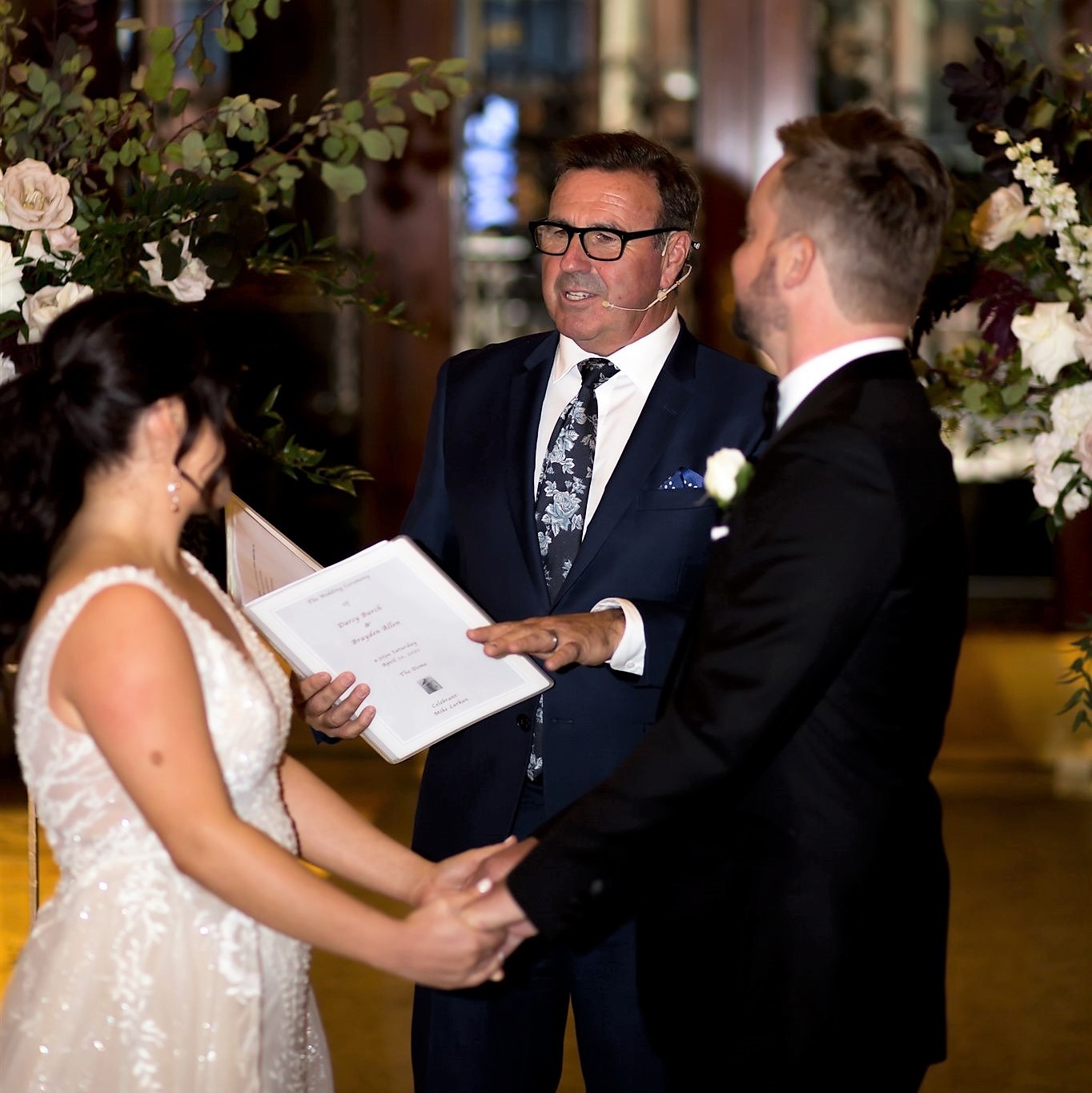 What should couples consider when searching for their celebrant?
Having spent a bit of time on the wedding scene, I would advise couples to choose a celebrant who is well-informed and honest. Find someone you are comfortable with, someone who can write a poignant and personalised ceremony, someone who will complement you as a couple — not compete with you, and someone who has a great sound system!
What do you think are the key ingredients for a memorable ceremony?
A key ingredient for a memorable wedding starts with the first meeting with the couple and then the writing of the ceremony that best reflects the couple, not just a cut and paste. I always ask things like how they met, what they love about each other, and what style of vows they prefer — whether that be serious, romantic, and/or funny etc.
Another critical element is family involvement, which I always discuss with my couples. Would they like to acknowledge their parents? Do they want to pay tribute to any relatives who have passed? Should any family or friends be invited up for readings?
I also ask couples if they would like to include a religious element in their ceremony, either for themselves or for their families. And of course, remember to include customs if need be.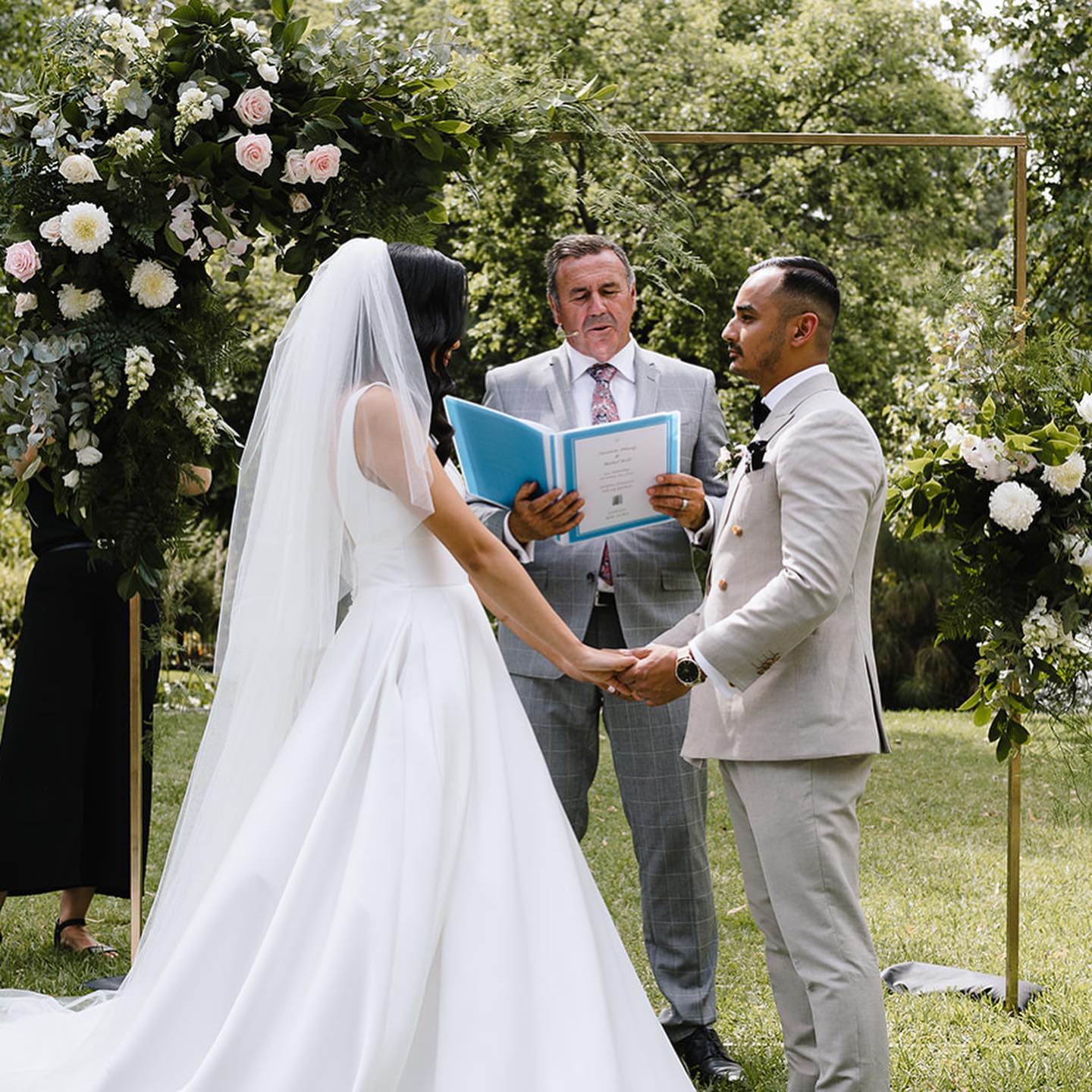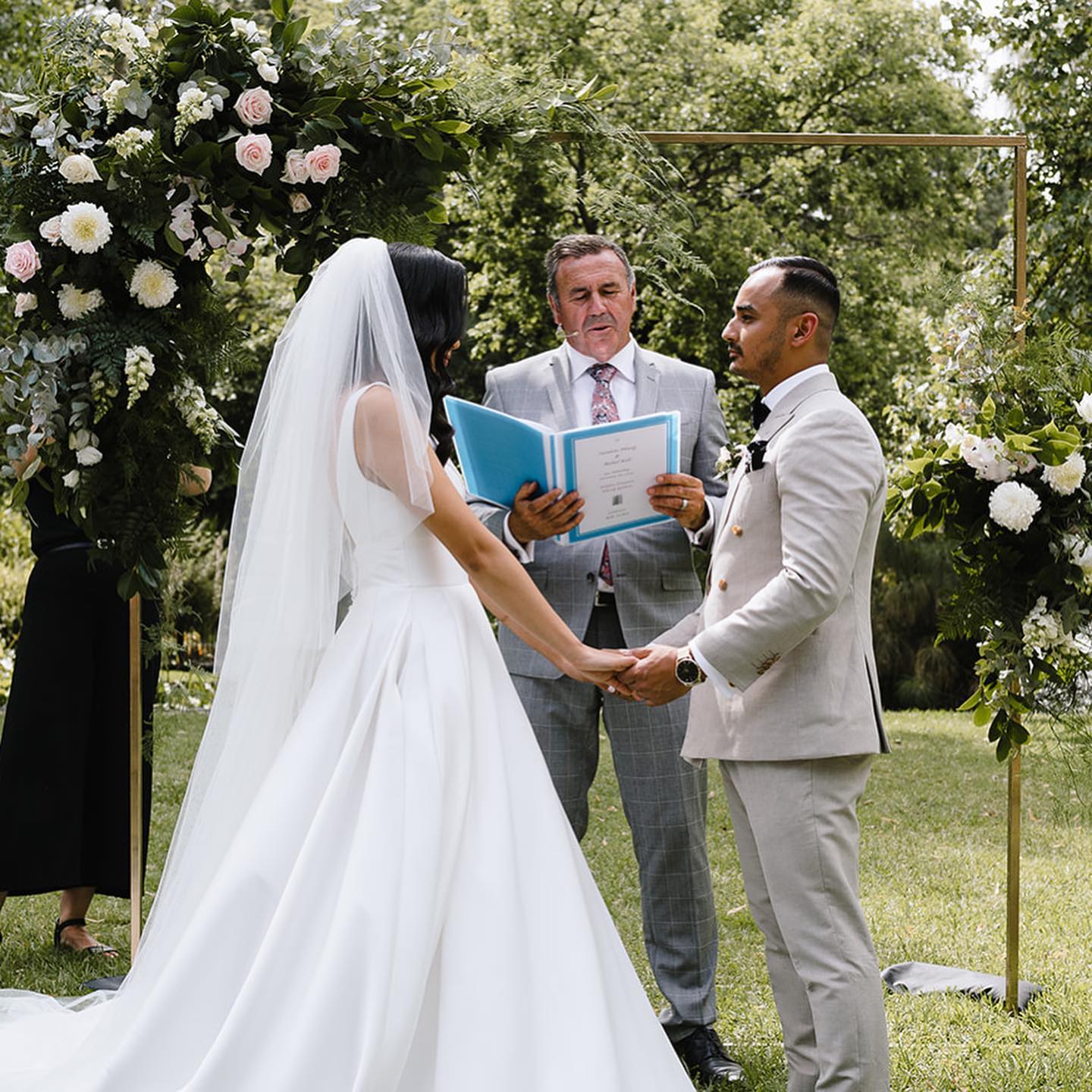 How do you prepare for a wedding as a celebrant?
I usually finish writing the ceremony script (between 10-15 A4 pages) a month or so before the wedding day. I then email the script to the couple and suggest they return it with any changes in red to ensure I see them and then email back the updated script. Some couples make no changes, and others make dozens — it doesn't matter; it's their wedding!
The week of their wedding, I again send couples the ceremony in case there are last-minute changes or updates. I also ask for the name of the band/DJ and the person they are dealing with at their wedding venue, and I contact them to liaise about the flow of the day and any other important details.
A few days before the big day, I phone the couple to check in and see how they're going. On the day itself, I'll send them a text wishing them well with a lovely romantic verse and a brief weather forecast (many couples know me as the Channel 10 weatherman of 25 years).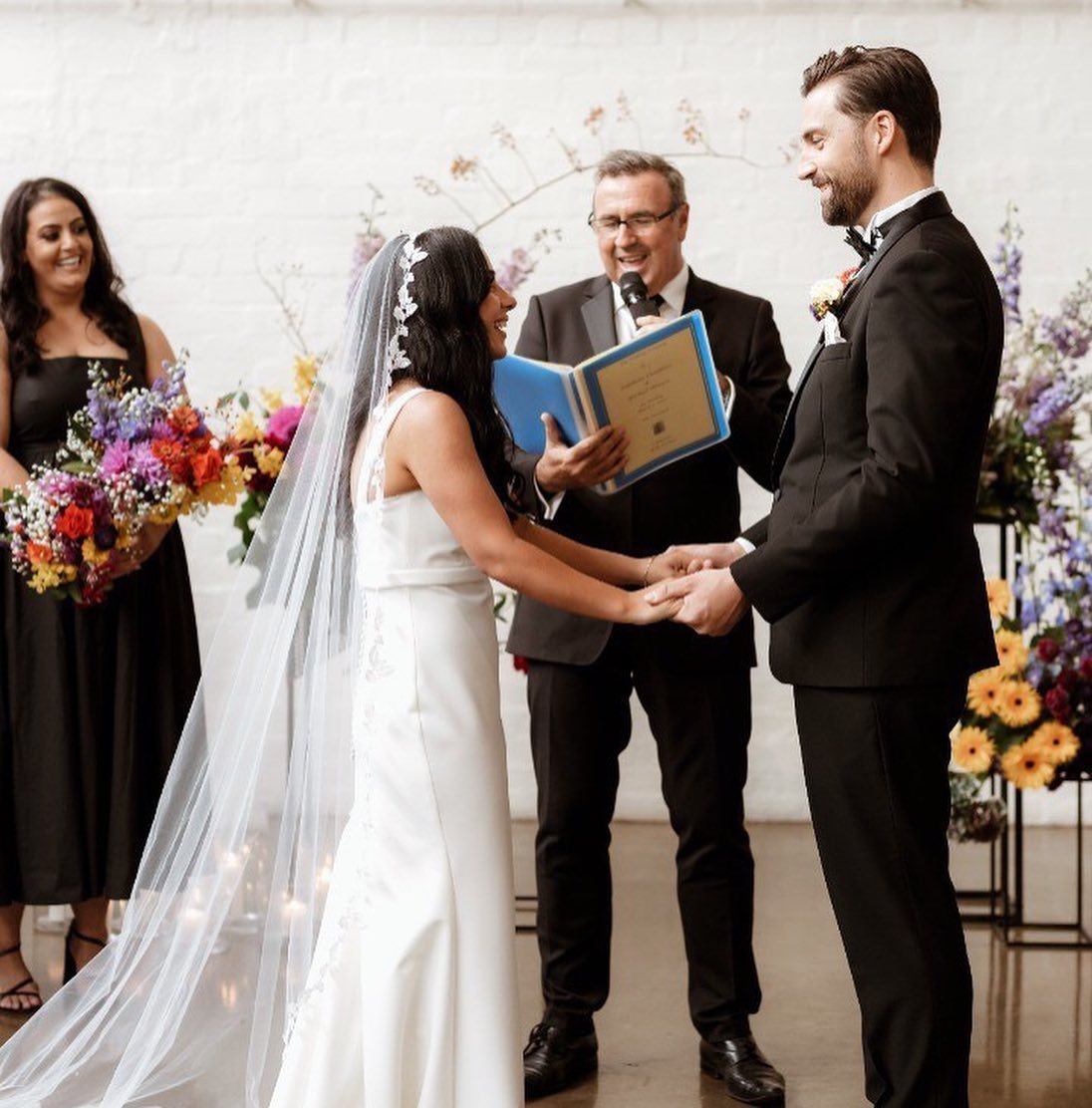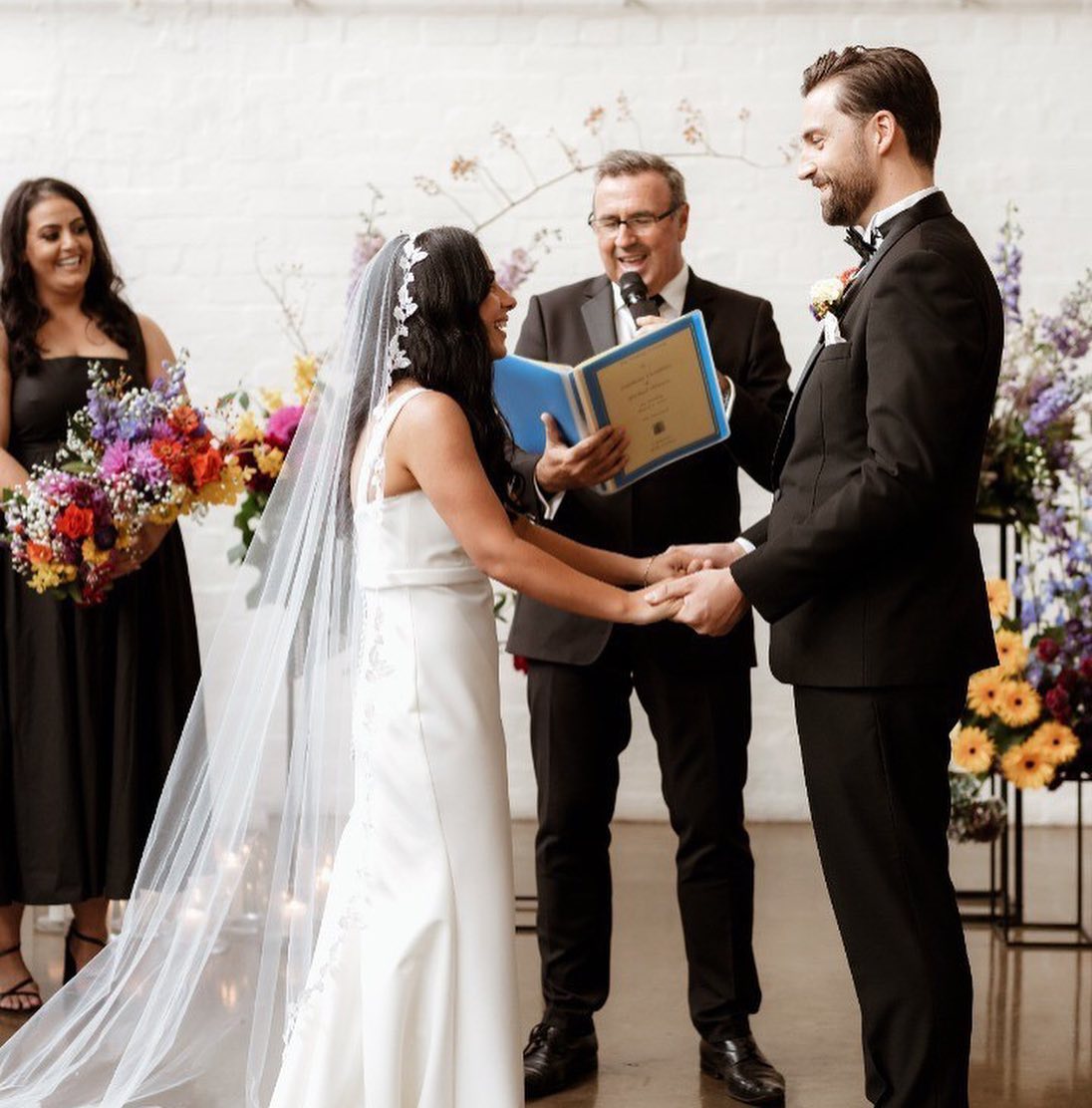 What does the wedding day look like for you?
I usually arrive around 30 minutes or so before the ceremony. After performing a 30-minute ceremony, I'll let guests know what is happening next — whether that's photos, canapés and refreshments etc. I often stick around to MC at the reception, which involves keeping everything on track and informing guests about what's happening with speeches and dinner.
---
Interested in booking a marriage celebrant in your area? Head to our directory.