There's been a lot of talk about royal weddings lately, particularly with the nuptials of Prince Harry and Meghan Markle, and then Princess Eugenie getting married at the end of the year.
But one thing we haven't spoken a lot about is how to get the perfect royal wedding here at home.
Many of us have grown up wanting to feel like a Princess (or Prince) on our wedding day, but just because you're not part of a Disney cartoon doesn't mean that you can't up your game a little bit on your wedding day.
Here are a few of our favourite luxe wedding venues to surpass the prince and princess stage and make you feel like a King or Queen.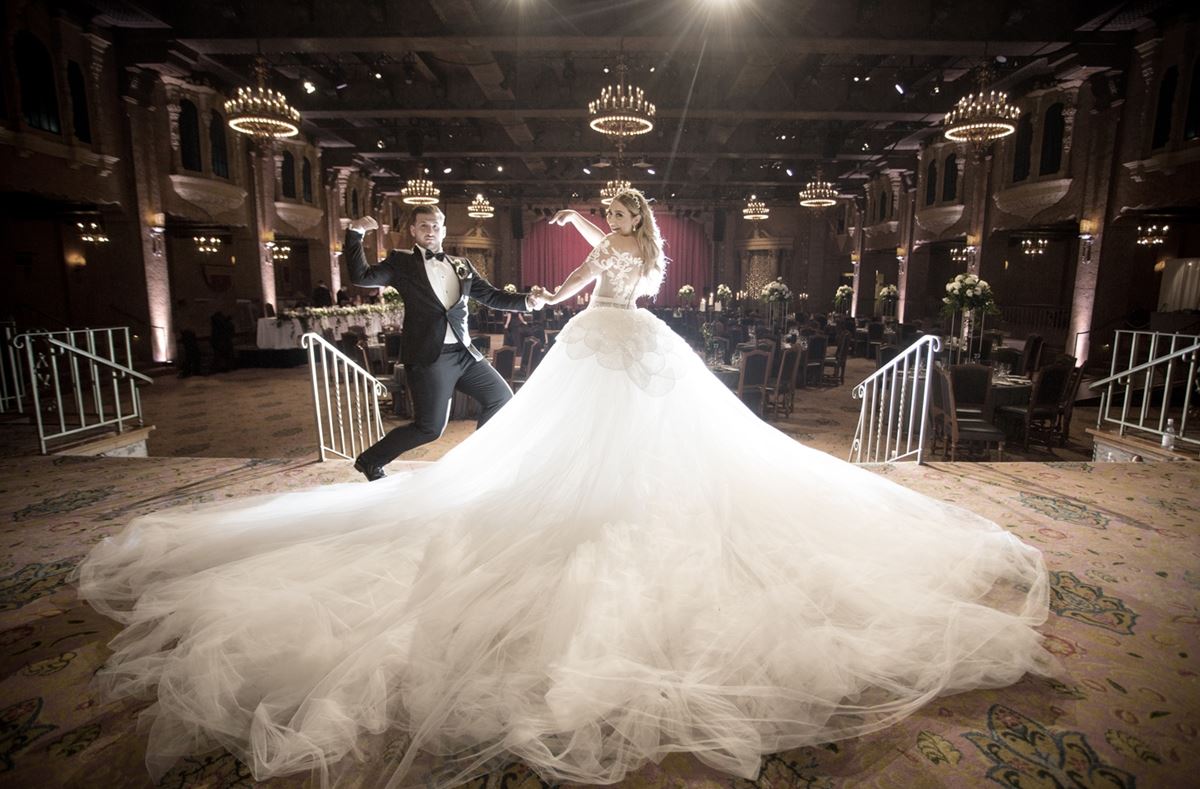 Four Seasons Hotel
Sydney
If you're looking for luxurious and grand spaces, then it's hard to go past the Four Seasons Hotel. Renowned for prestige around the world, your wedding at the Four Seasons Hotel in Sydney will also offer amazing views of Sydney Harbour, including the Opera House and Harbour Bridge.
Imagine an unforgettable night in style with art deco features and a neutral colour palate you can style to perfection.
What's more, the benefit of hosting your wedding at the hotel is that you don't have to go far to spend your wedding night in luxury, and you can even celebrate the following day with a recovery breakfast or brunch on the pool deck.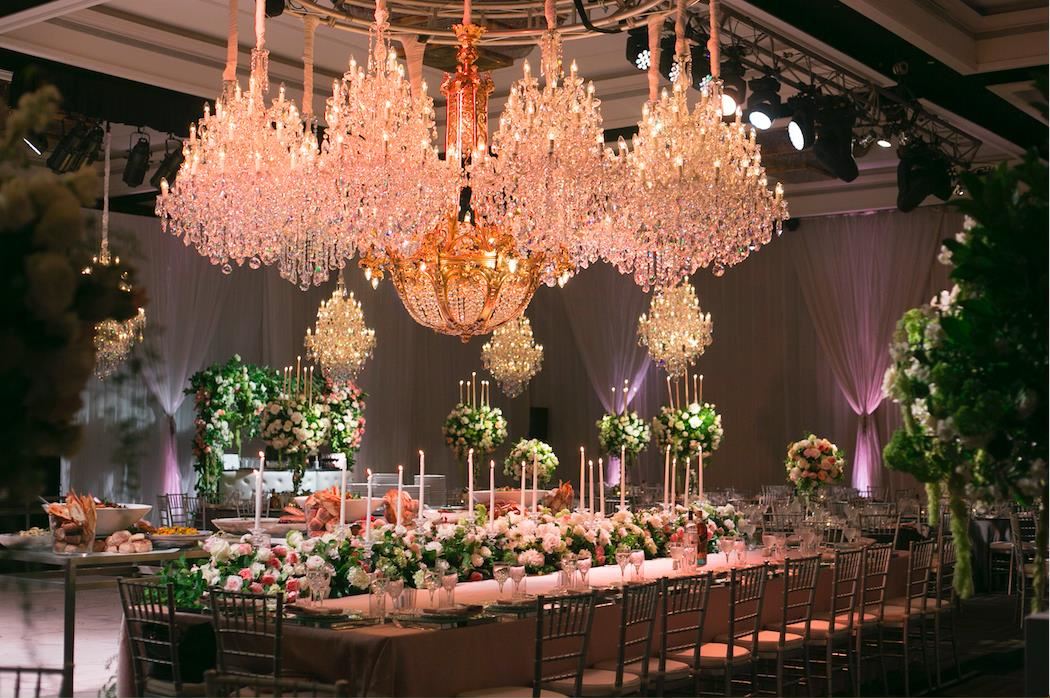 Beaumonde on the Point
Perth
If you're looking for a modern setting with a waterfront view then go no further than Beaumonde on the Point. This gorgeous setting will make you feel royal; not one of the stuffy royals who has responsibilities to the throne, but their cousin who is already out of the lineage and can pretty much do whatever they want.
With a range of spaces available and a Grand Ballroom that can host up to 1000 guests, your wedding reception is sure to be the height of luxury.
Kick back, drink champagne on the balcony and watch the sunset and city lights over the river for a truly magical end to your perfect day.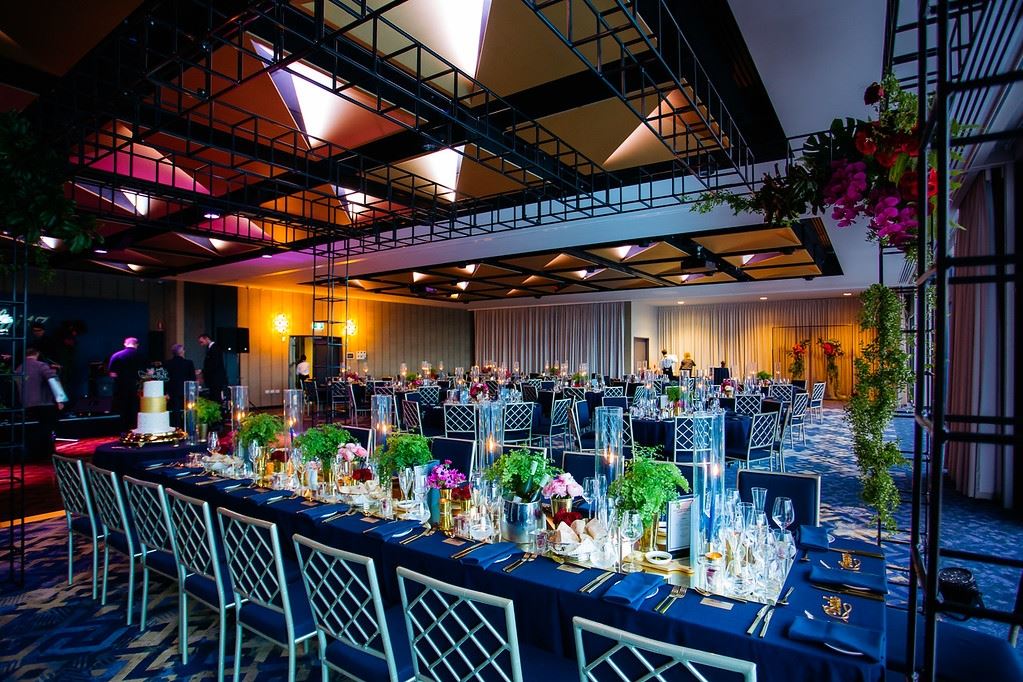 The Town Hall
Adelaide
For the non-monarchists out there who are more suited to politics than royalty, the Adelaide Town Hall is for you. But that doesn't make it any less luxe. This heritage building built way back in the 1860s and is full of history, grand architecture and ambience.
From the stunning Victorian-era design to the marble staircases this venue gives you the perfect heritage blank canvas to work with for your wedding day.
Explore the grand foyer, banqueting room, meeting hall and auditorium to find your perfect reception space and create a day that yourself and your guests won't soon forget.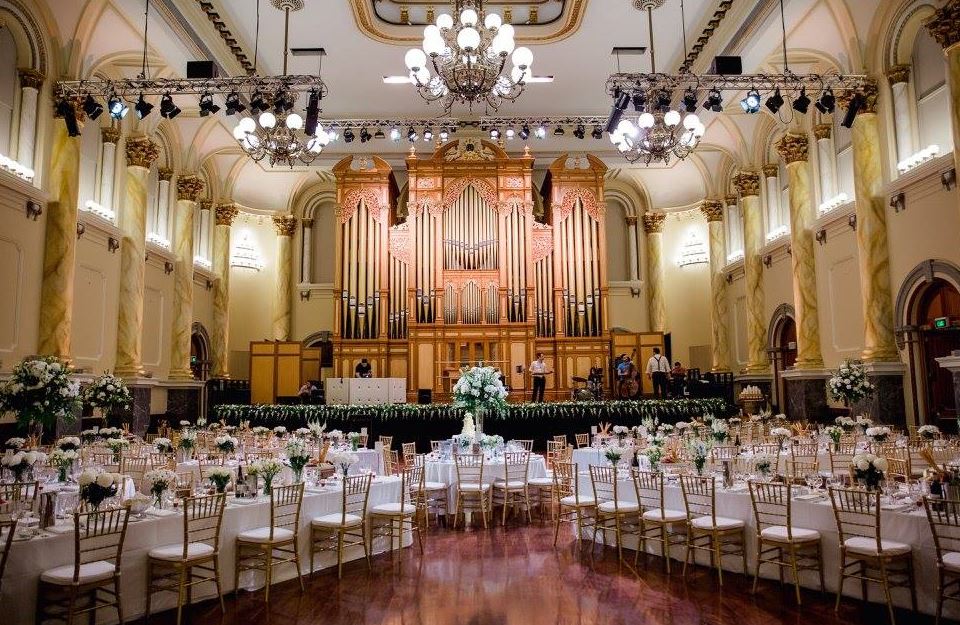 The Greek Club
Brisbane
This premium venue is the perfect combination of style, skyline views and modern Australian cuisine. Freshly renovated and hosting a range of reception areas for groups of between 60 and 600 guests, The Greek Club just has a royal feel about it.
The venue overlooks the Brisbane skyline, where you can take in pre-dinner drinks on the grand balcony. The menu has also been designed by executive chef Jean-Louis Beaulieu and includes modern Australian dishes that will give you more than just the 'chicken and beef' options.
What's more, The Greek Club has a dedicated wedding planner to help take you through your day. From finding the perfect floral arrangements to making sure your table settings are on point, you'll have someone to guide you through the wedding planning process and make sure you achieve the day you've always dreamed of.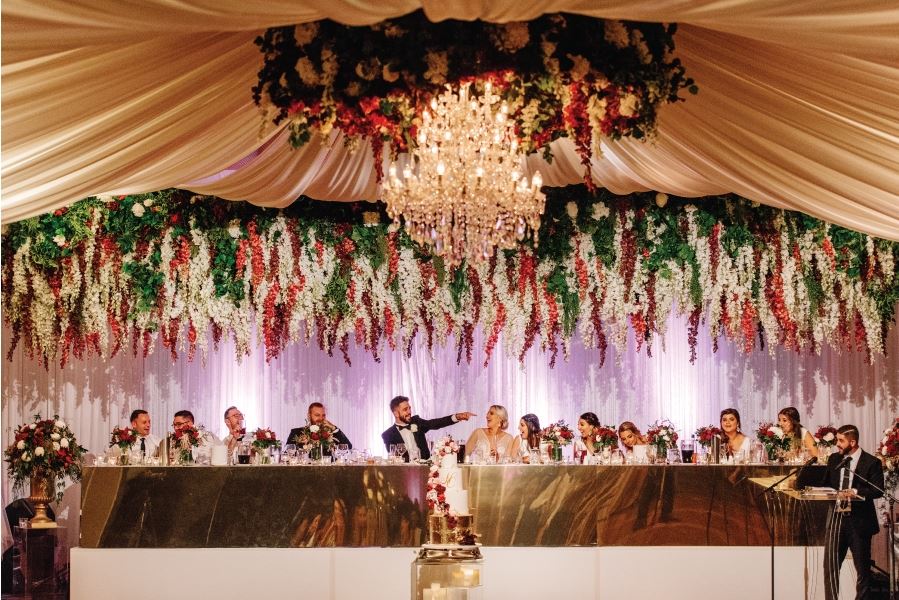 The Epicurean
Melbourne
Less than an hour away from the centre of the Melbourne CBD you'll find The Epicurean on the Mornington Peninsula. Luxury doesn't mean having to have a classic-style wedding, you can find plenty of styles and spaces for your luxury boho or rustic wedding.
The Epicurean gives you a modern industrial space with the blank canvas to work in the styling that you want. Hanging installations from the beams, large tabletop centrepieces and an abundance of metallics, greenery and florals will help you build this space into the perfect luxury wedding reception.
Be one of the cool, relaxed royals and host your wedding with a more spacious and casual vibe. With the local wine and produce of Red Hill just around the corner, you'll be able to give your guests a royal wedding they'll remember for years to come.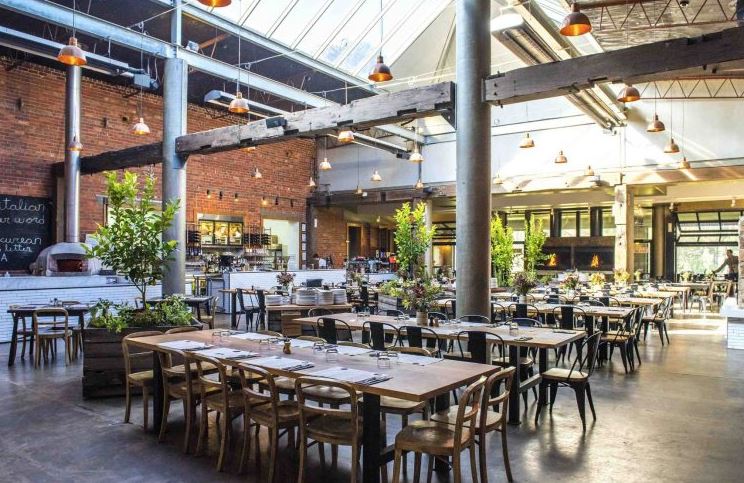 Hyatt Regency
Sydney
Want to really get married with a bang? Then the Hyatt Regency in Sydney is for you. Cue your own pyrotechnics and smoke machine on the dance floor and prove to everyone what a kween you really are.
When you have the prestige and luxury of a global brand behind your wedding you know it's going to be a good one. The Hyatt Regency's team of wedding specialists will help take care of everything, putting you in touch with the best suppliers on offer and bringing your day together with perfection and class.
Whether you're after an intimate ceremony or a pumping reception, take a look at this 5-star venue and you won't be disappointed. Spend your first night as a married couple in complete luxury to top off a perfect evening.