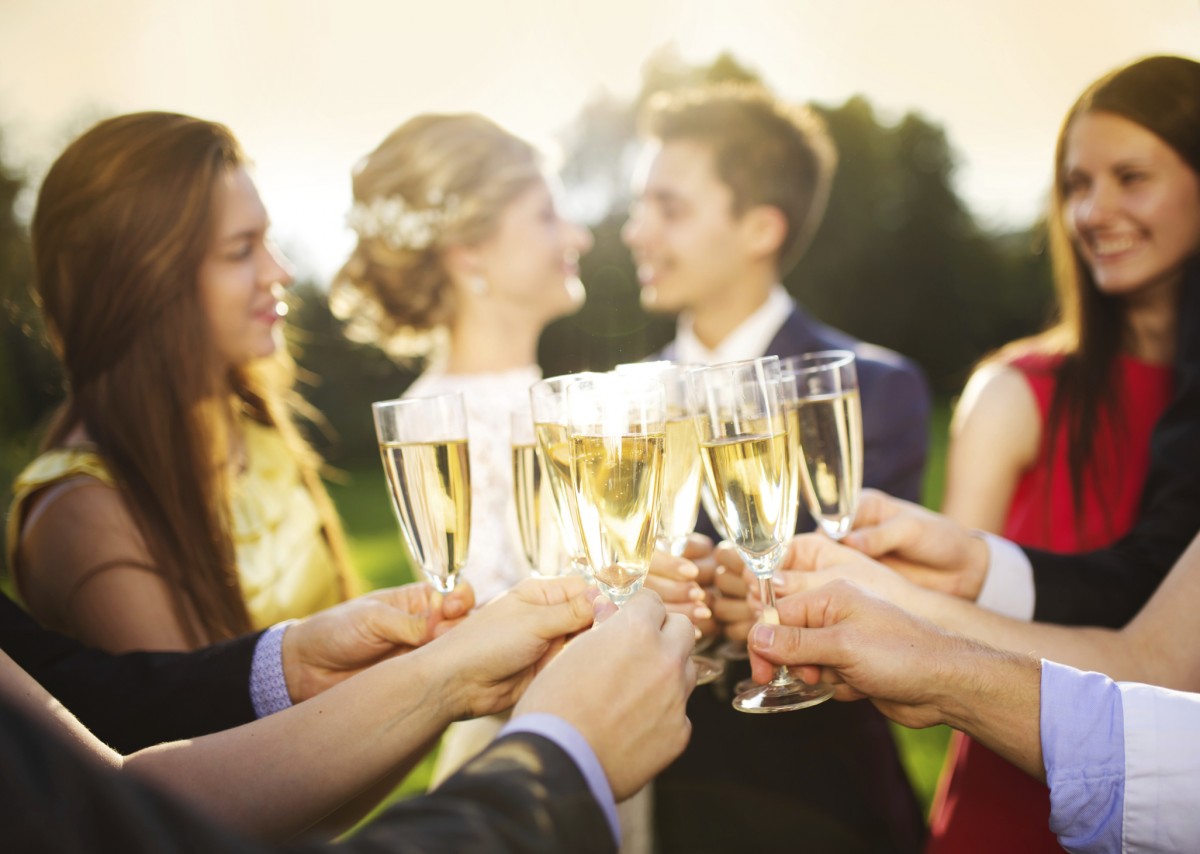 Weddings are fun and exciting, right? But, if there is one aspect of being part of the bridal party that can strike fear into the hearts of even the bravest of people, it is the prospect of having to deliver a wedding speech!
Whether you are the groom, the best man or even the maid of honour coming up with the perfect toast can be the stuff of nightmares! What if you are not funny? What if you somehow manage to offend the bride? What if you just plain choke? Never fear, because we are here to share our top ten tips for the perfect wedding speech!
Engage your audience
If you pay attention to only one of these tips, it should definitely be this one! Giving a wedding speech is a lot like telling a story. If you cannot engage with the audience then they are going to lose interest very quickly. You need to put personality and flair into your speech. This is a skill that we all have. It comes out naturally when chatting to a group of friends or when reading to a child. You just need to relax and take it like a conversation. Try not to read from a sheet or cue cards if possible – and if you must use them stick to brief notes. This will help you tell the story far more naturally.
Structure
Sticking with the idea of a speech being like a story, it is a good idea to think carefully about the structure. Even a small child knows that all good stories have a beginning, a middle and an ending. Your speech should be structured in a similar way. One expert tip is to conclude your speech by referring back to your opening remarks.
Balance with with the heart strings
Humour is a fantastic way to get the audience to engage with your speech. However, it needs to be used in moderation – this is not an opportunity for you to perfect that stand up comedy routine! Start out with a good joke to break the ice but always keep in mind that grandparents and children are likely to be present so avoid anything too risqué! Humour should be well balanced with something that will tug at the heart strings, so you should also try to include a touching anecdote to bring a tear to everyone's eye!
Don't get wasted
No matter how nervous you are it is never wise to resort to the old 'Dutch courage'. Giving a wedding speech when totally wasted is a recipe for disaster! It is a great idea to set yourself a limit, such as only having 2 drinks prior to giving your speech. That is more than enough to settle your nerves without you being in danger of slurring your words.
Timing is everything
No-one wants to listen to you ramble on for hours! When it comes to giving a wedding speech it is important that you keep it short and sweet. Aim for around five minutes and you will be on the right track.
Take it seriously
One thing that you need to keep in mind is that being asked to deliver a speech at someone's wedding is kind of a big deal! While it is pretty much expected that you will have a little fun with it and inject some humour into your speech it is still important to take the responsibility very seriously. You have the honour of tell the happy couple's story so you need to treat that with the respect it deserves.
Practice makes perfect
The less you need to rely on your notes, the more natural your speech is going to sound on the day. The best way to get yourself to a point where you are not dependant on your notes is practice, practice and even more practice! Run through your speech at every opportunity using everyone and anyone as your trial audience!
Choose a quote
If you are at a loss finding somewhere to start then it can be useful to include a quote or a sing lyric. However, you have to make sure that the quote you choose is appropriate. Stay away from the tired quotes that have been done to death and pick out something that really means something to the newlyweds. You should not feel obliged to include a quote. If it doesn't feel right then just leave it out!
Know your own style
We have already mentioned that when giving a wedding speech you are going to have to be able to connect with your audience. If you are forcing yourself to be someone that you are not then you are going to find this very difficult. If you are not a particularly funny person then do not feel pressured to make jokes. Similarly, if you are generally a bit of a clown then a formal and sentimental speech might not feel genuine. Determine your own personal style and stay true to it.
Relax
Above all else you need to relax. The speech is just a few minutes of the whole day. It is rare for wedding speeches to be truly awful so just relax and enjoy it. If you have followed our tips and practised over and over then you are going to do just fine!
---
80% of Australian couples use Easy Weddings to connect with their dream wedding suppliers.
Browse the directory and start planning today!