Your choice of wedding music can set the whole mood for your big day! While it's an exciting decision, it can be hard to choose between a live band or a DJ, as both come with their perks! To make things easier, we've compiled a list of points and expert tips to consider before booking your wedding musicians.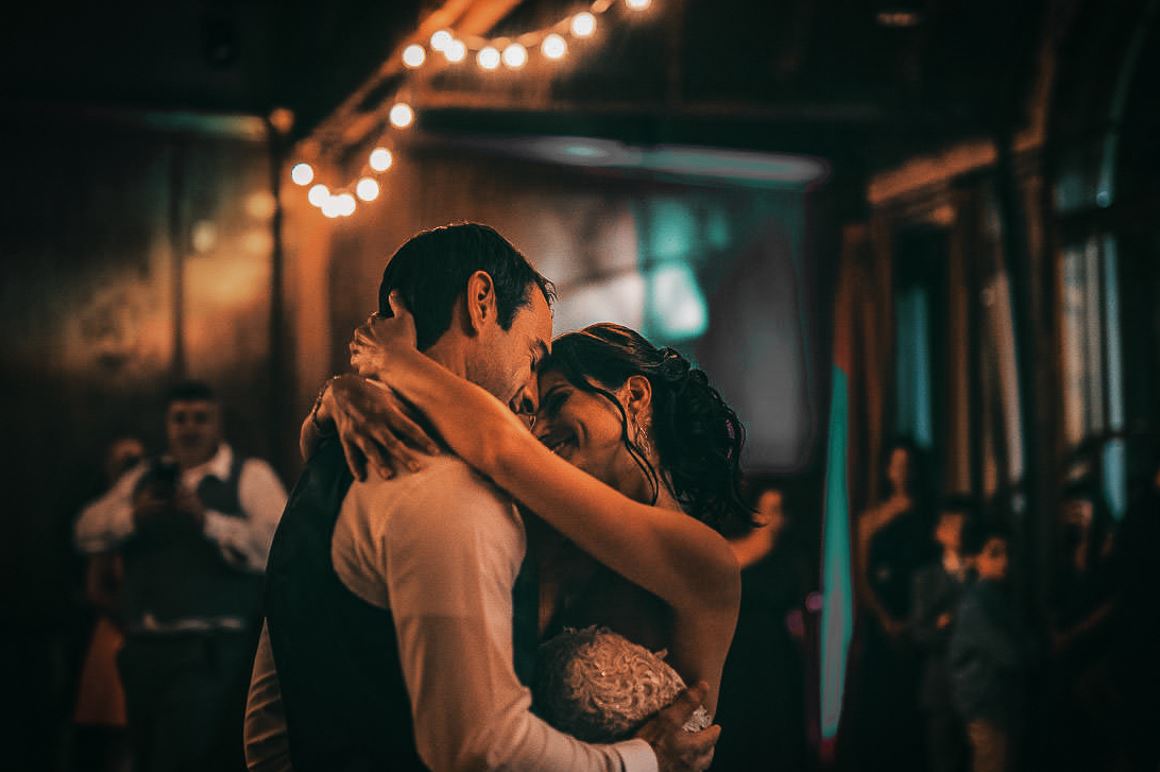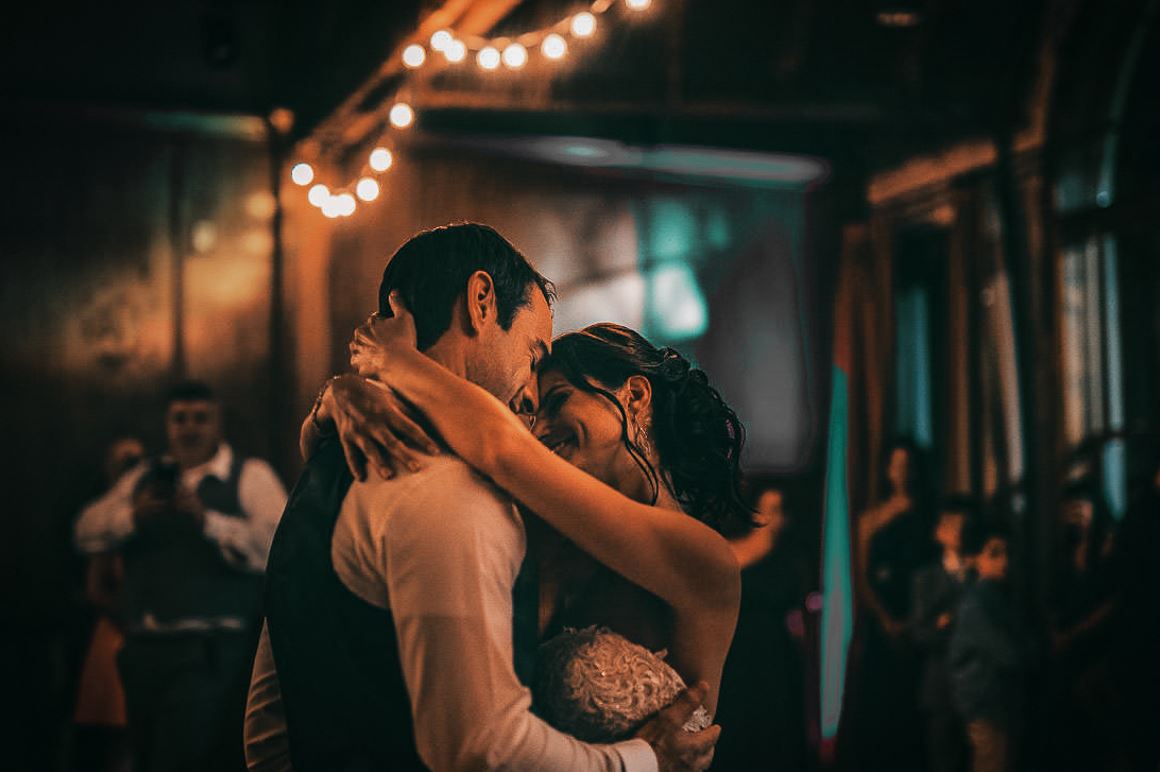 We always imagine the most romantic moments in our lives to be accompanied by a glorious soundtrack plucked straight out of a fairytale — or a Nicholas Sparks film, if we're being honest. Choosing which tunes will play throughout your big day is one of the most exciting decisions when planning a wedding. A decision, however, that shouldn't be taken lightly. Whether you're a headbanging, punk rock couple at heart, lovers of smooth jazz, or indie folk-obsessed, it's important to understand how a live band or DJ can bring your vision to life.
Browse live bands and DJs
Here are some things to consider when choosing between a live band or DJ for your wedding:
Personal taste
As the owner and director of Melbourne's renowned Wedding Band Collective, Ben Redlich believes that "it all comes down to personal preference." If you and your partner love attending live concerts together and can't get enough of the vibrant, interactive atmosphere, choosing a live band like Sydney's much-loved Vibe Wedding Band may be the perfect option for you. If, however, you love to let your hair out and dance the night away at clubs, you may opt for an award-winning DJ like Brisbane's TINY. It's important to choose music reflective of your personality as a couple — whether that means a charismatic disc jockey playing today's latest hits or a funky live band putting their own spin on some of your favourite songs!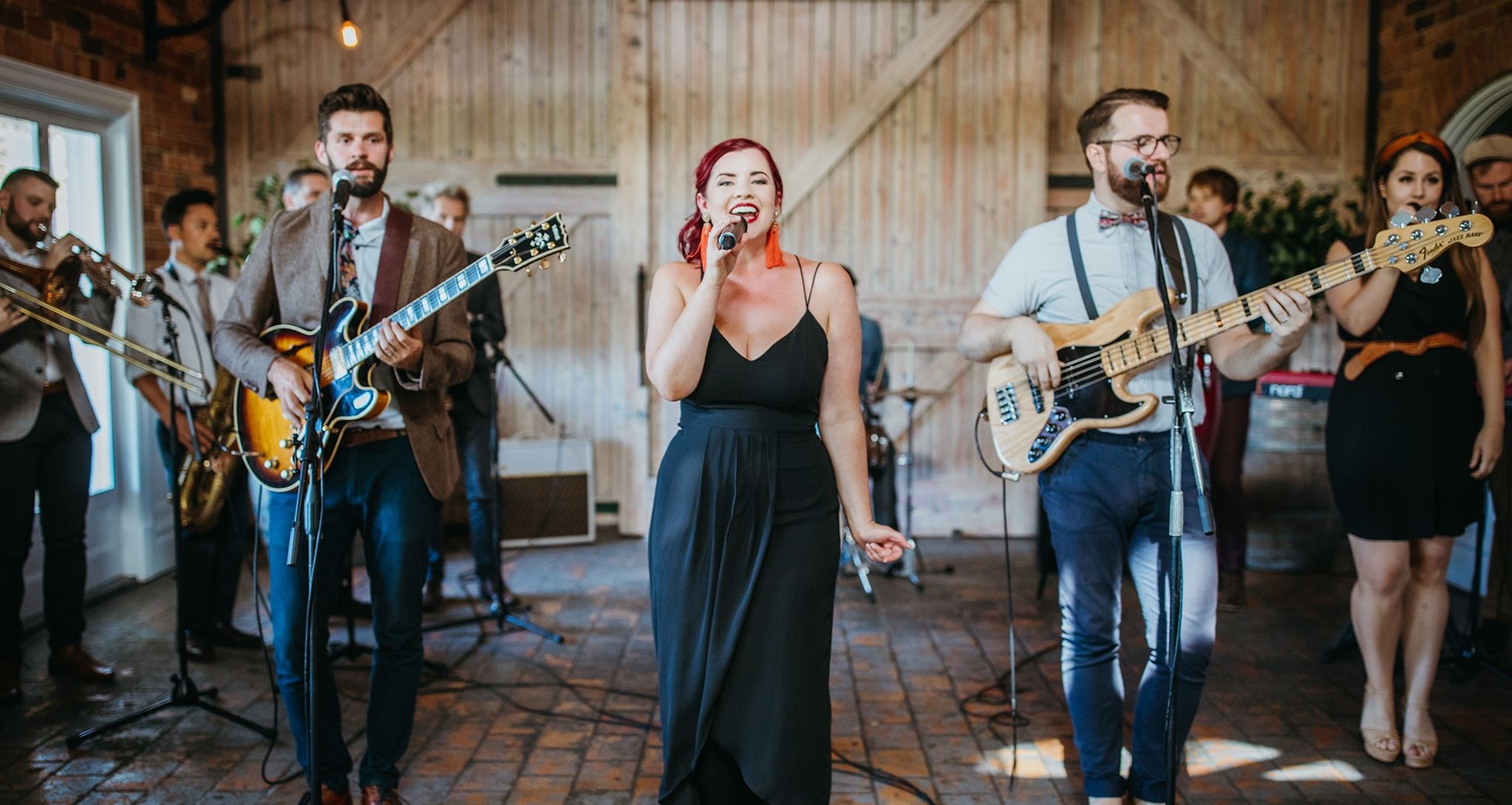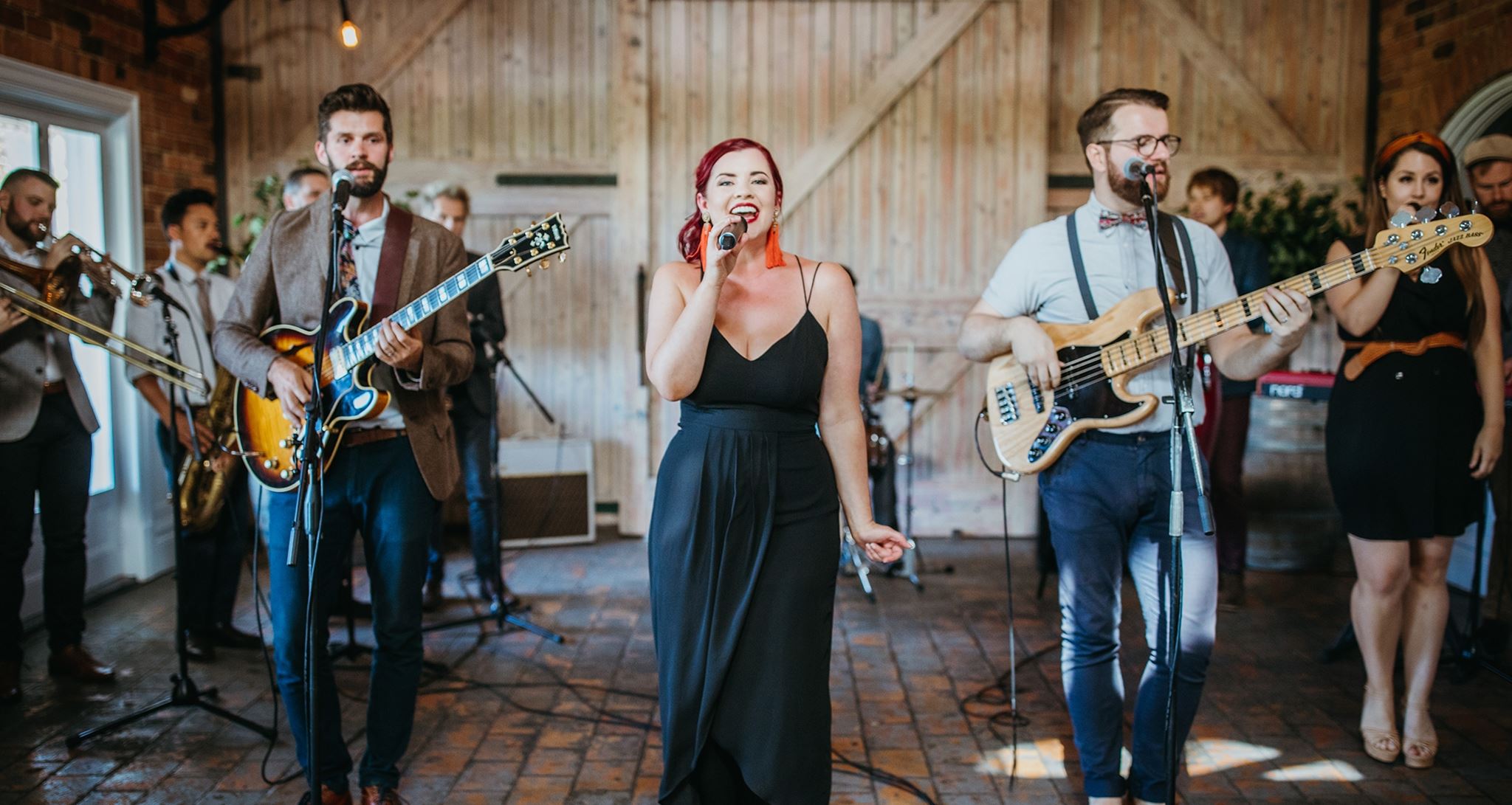 Budget
Your wedding budget may play a crucial role in your decision between a live band or a DJ. Prices vary depending on the number of musicians, the artist's reputation, the number of hours you'd like them to perform, and also the day of the week! According to Hey Jack Melbourne's Co-Owner, Jordyn Martino, many couples opt for a DJ, as they're generally more affordable as you're hiring one professional instead of five or ten.
It's important to note, however, that if you're looking to hire the most popular DJ around, they may cost the same as a three to a five-piece live band. It's essential to do your research first, weigh the costs, and choose a form of entertainment that matches your budget and overall wedding theme. Some believe spending a little more on your dream wedding band is worth it as you'll receive a level of interaction and atmosphere that a DJ may not be able to provide.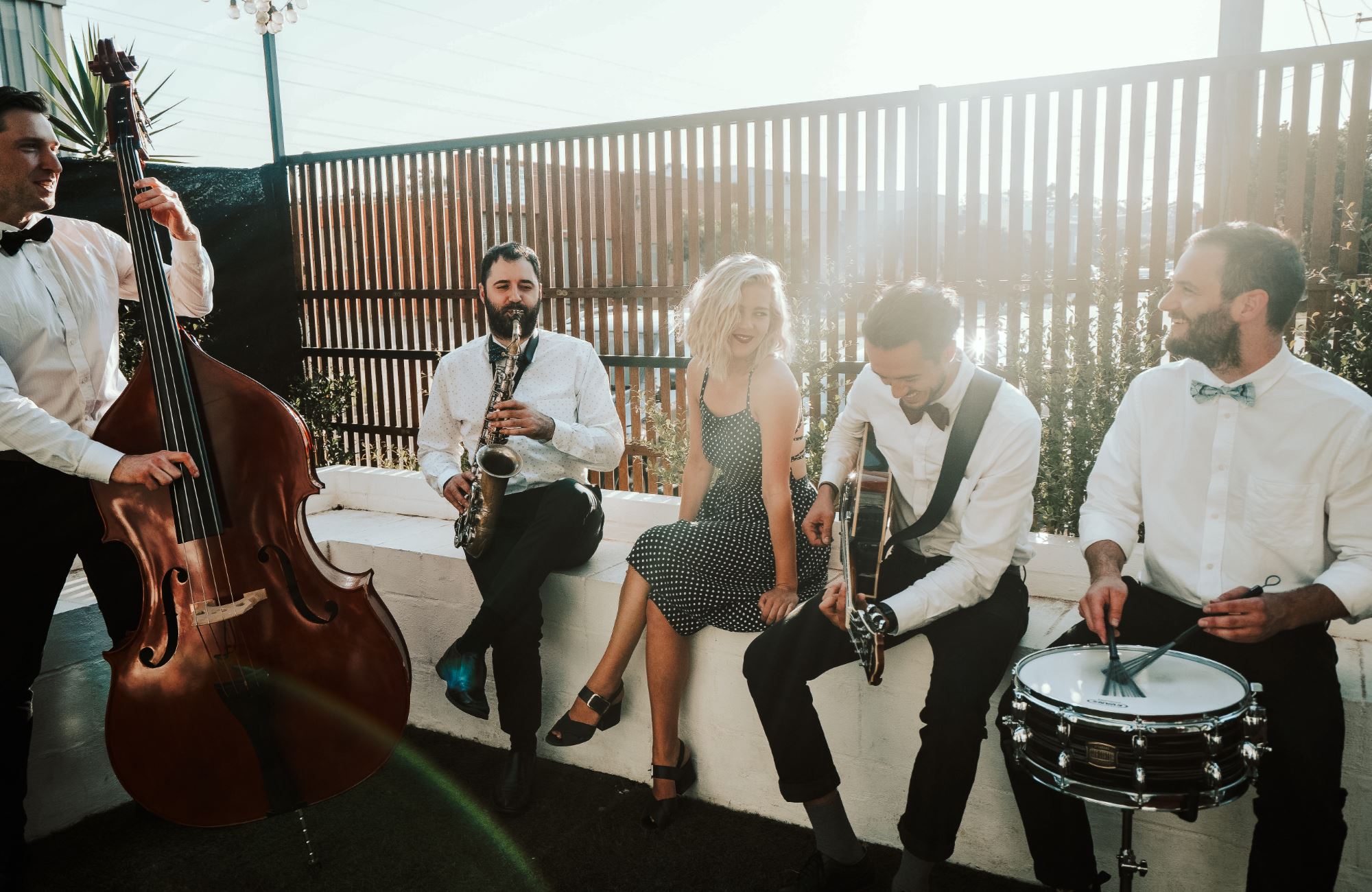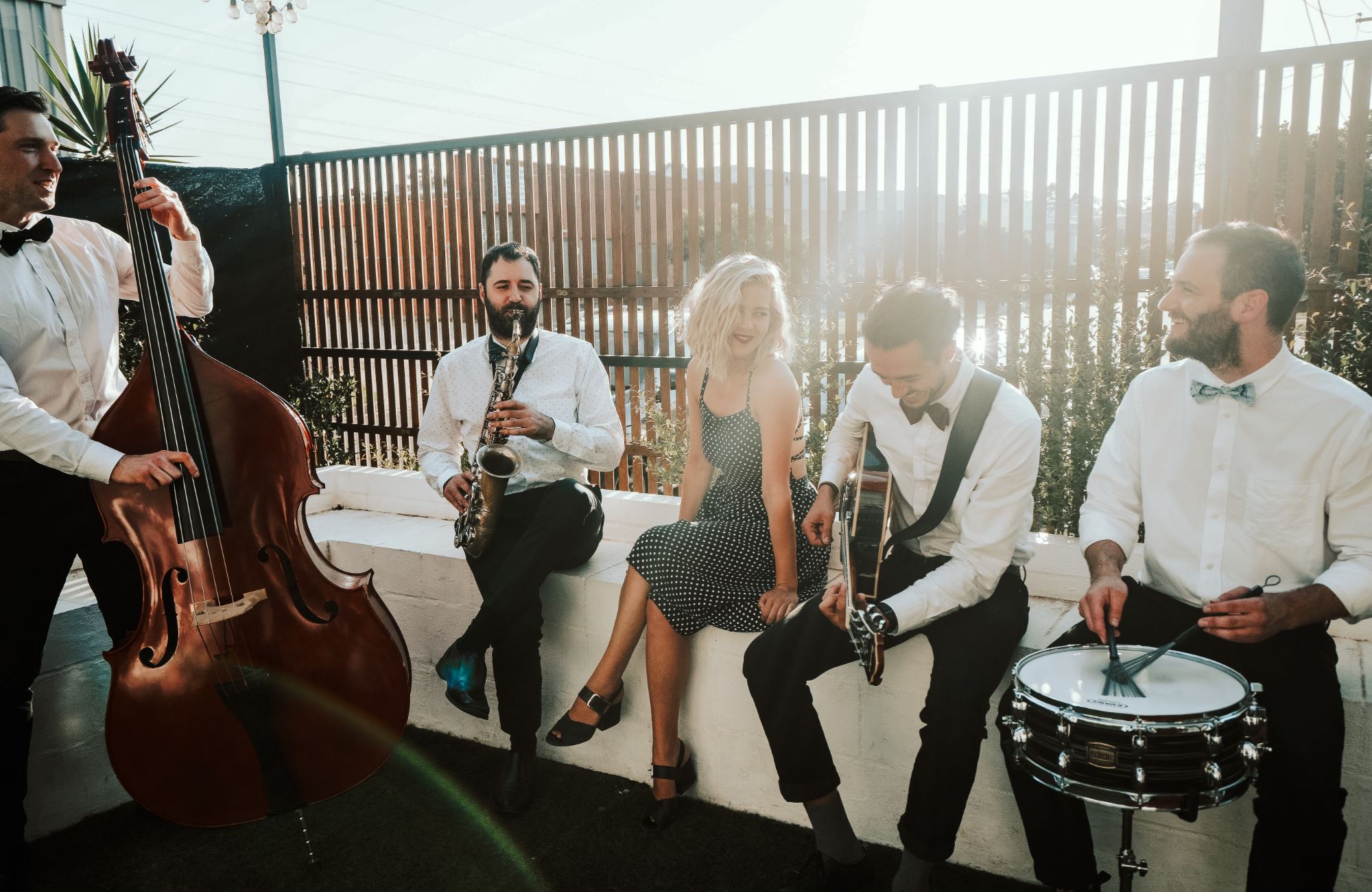 Venue space and restrictions
Are you hiring a grand hall for an extravagant reception party with all the bells and whistles? Or maybe you're going rural and setting up magical tipis in a secluded forest. When choosing the perfect soundtrack to accompany your big day, it's essential to consider the logistics of the event. These may include venue restrictions, noise curfews, access to electricity, and the physical amount of space available.
If you wish to have a spectacular 12-piece band at your wedding, you'll need to ensure your venue can accommodate that many musicians, their instruments, and equipment comfortably. Sometimes, a DJ is more convenient as they require a smaller space for their table and equipment while still providing incredible atmosphere and sound quality. If, however, you're heading off-grid, an intimate acoustic band may match the mood and locational restrictions better.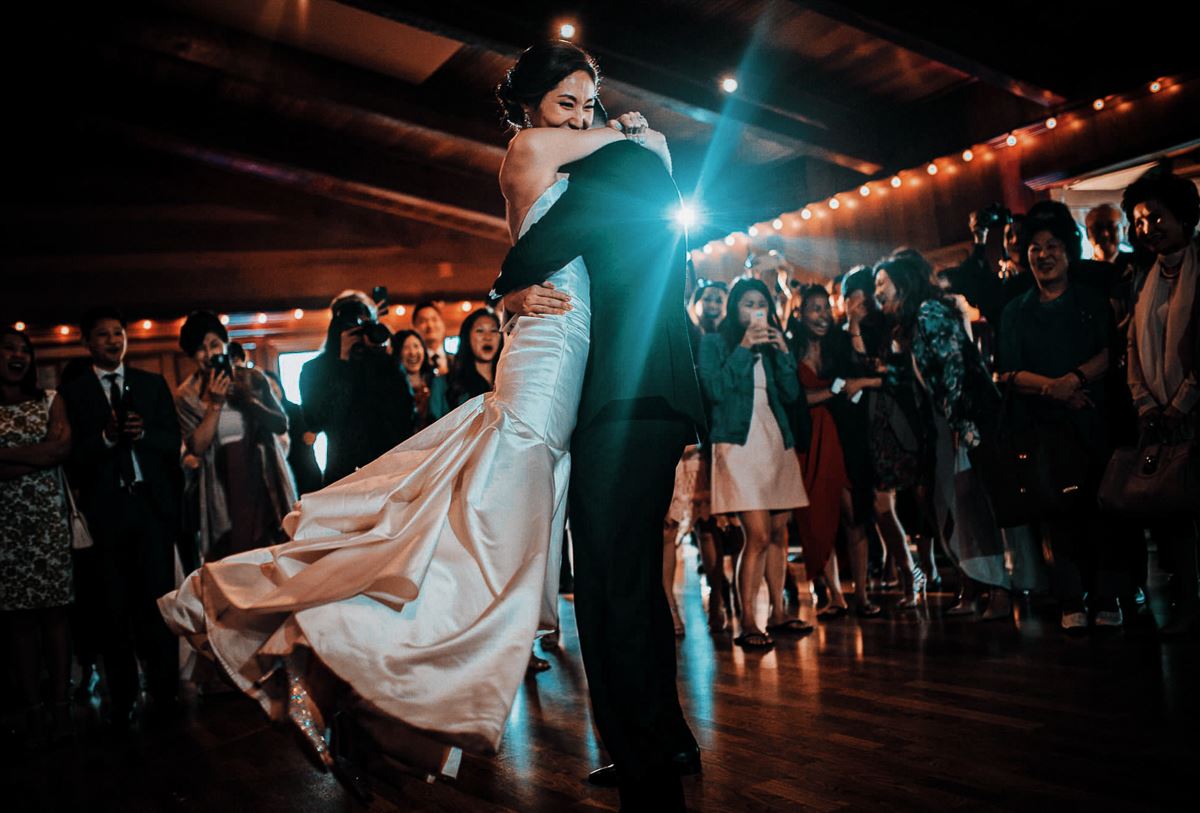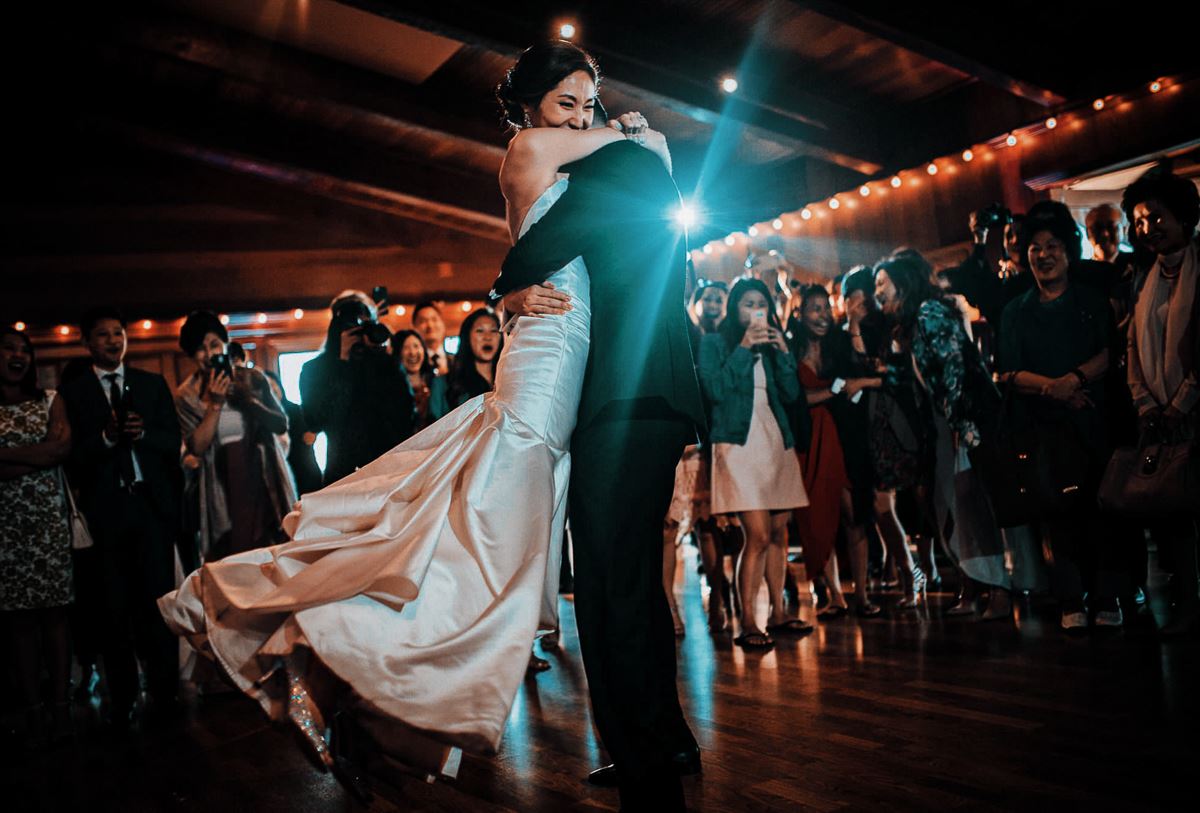 Variety of songs
If all you want to hear throughout your big day is an old-school blues band, then, by all means, book them! Or maybe you'd prefer an upbeat, modern collective performing today's Top 40 hits! If you're hoping to have something for everyone, it's important to consider the level of variety you're after and how diverse in style your chosen performer is.

DJs by nature, have more flexibility when it comes to curating playlists, taking song requests, and playing tunes for all ages and tastes, according to Hey Jack Melbourne's Co-Owner, Jordyn Matino. While a live band may boast an impressive, versatile repertoire of music, they'll often add their own unique flair to the songs. Don't hold back in asking your desired supplier whether or not they're happy performing a diverse range of songs for your guests — if that's a priority for you.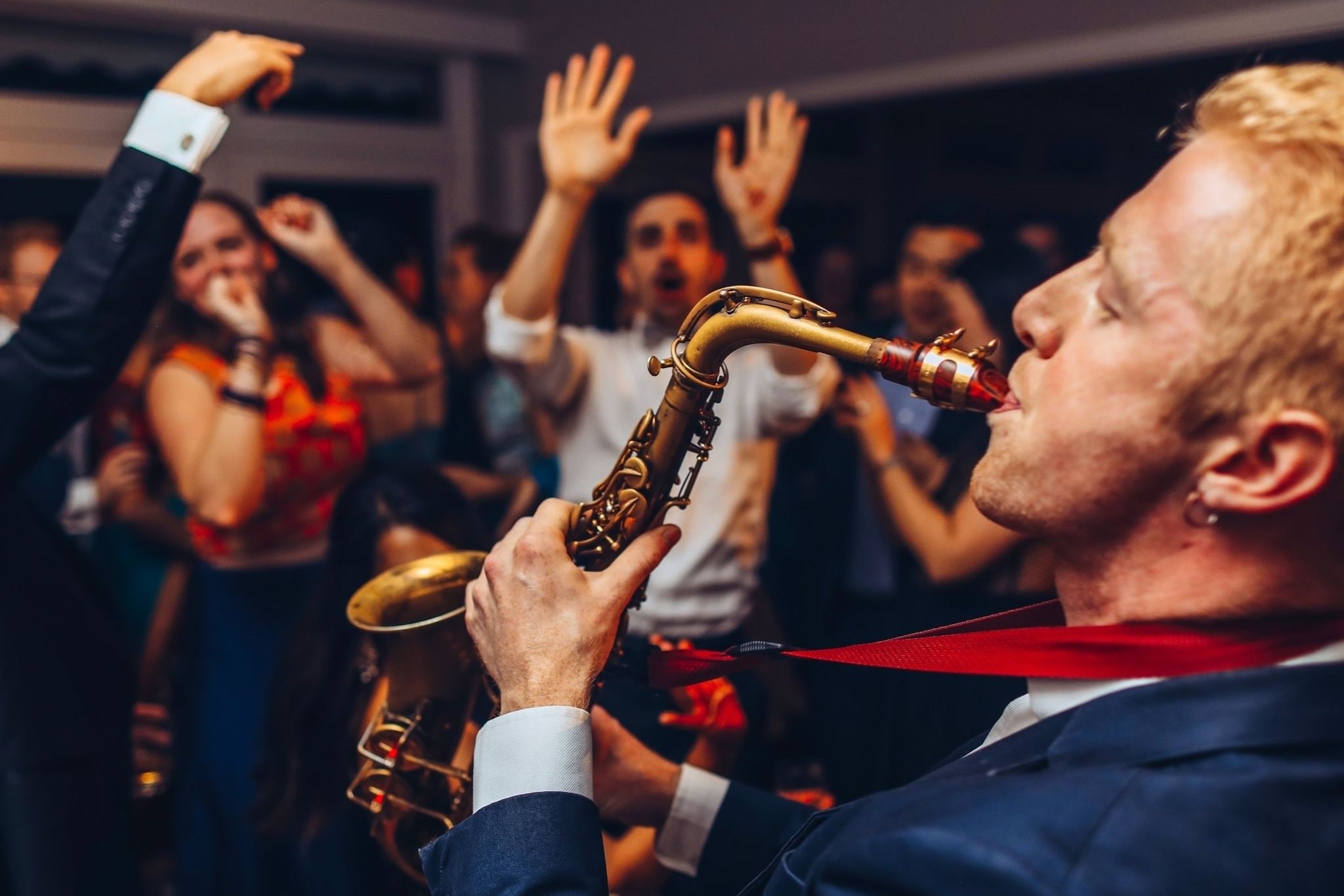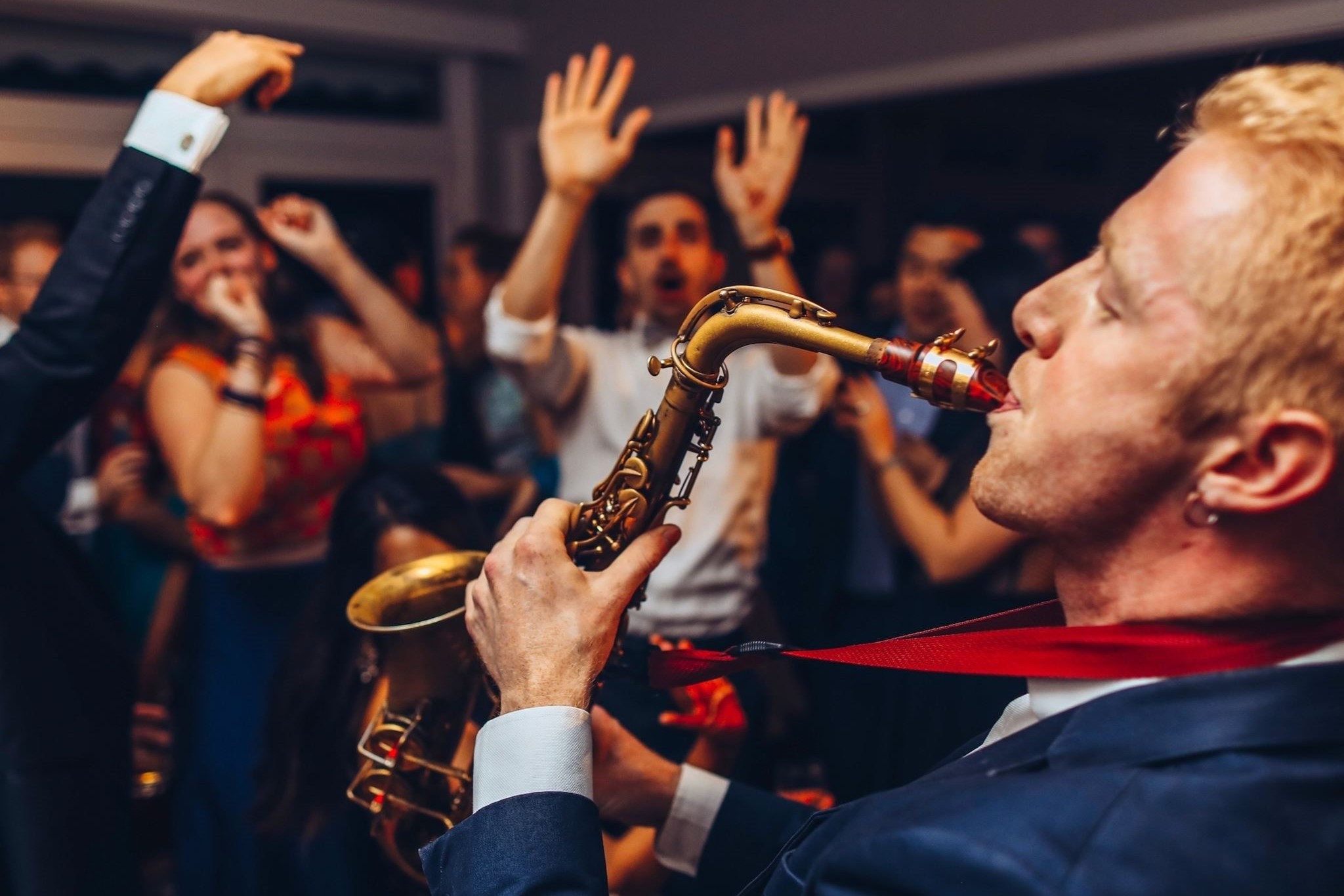 Level of interaction
Are you on the hunt for a fun, interactive wedding music experience? If so, you may love a charismatic DJ like Melbourne's Josh the Wedding DJ or a high-energy band with fresh sounds and funky beats like Yomama. It's wise to consider the level of interaction you're after, as some performers may offer stunning vocals, killer beats, and refined instrumental talent but fall short when it comes to charisma, personality, and approachability.

"There's no question that bands will provide a more interactive performance for your guests… A live band can jump in a crowd or play with the crowd. You've got that real live presence, and that's something that a DJ can't catch up with. So in that regard, a band would have more advantages over a DJ in terms of interactivity." – Nathan Op de Coul, General Manager of Melbourne Entertainment Co.
You may be seeking a true professional who has a knack for reading the crowd, will join in on the fun, and will ensure everyone remains engaged and entertained. Or you may prefer a band or DJ who simply does their thing without conversing too much with you or your guests. While the music itself is important, it's also essential to consider the band's or DJ's personalities.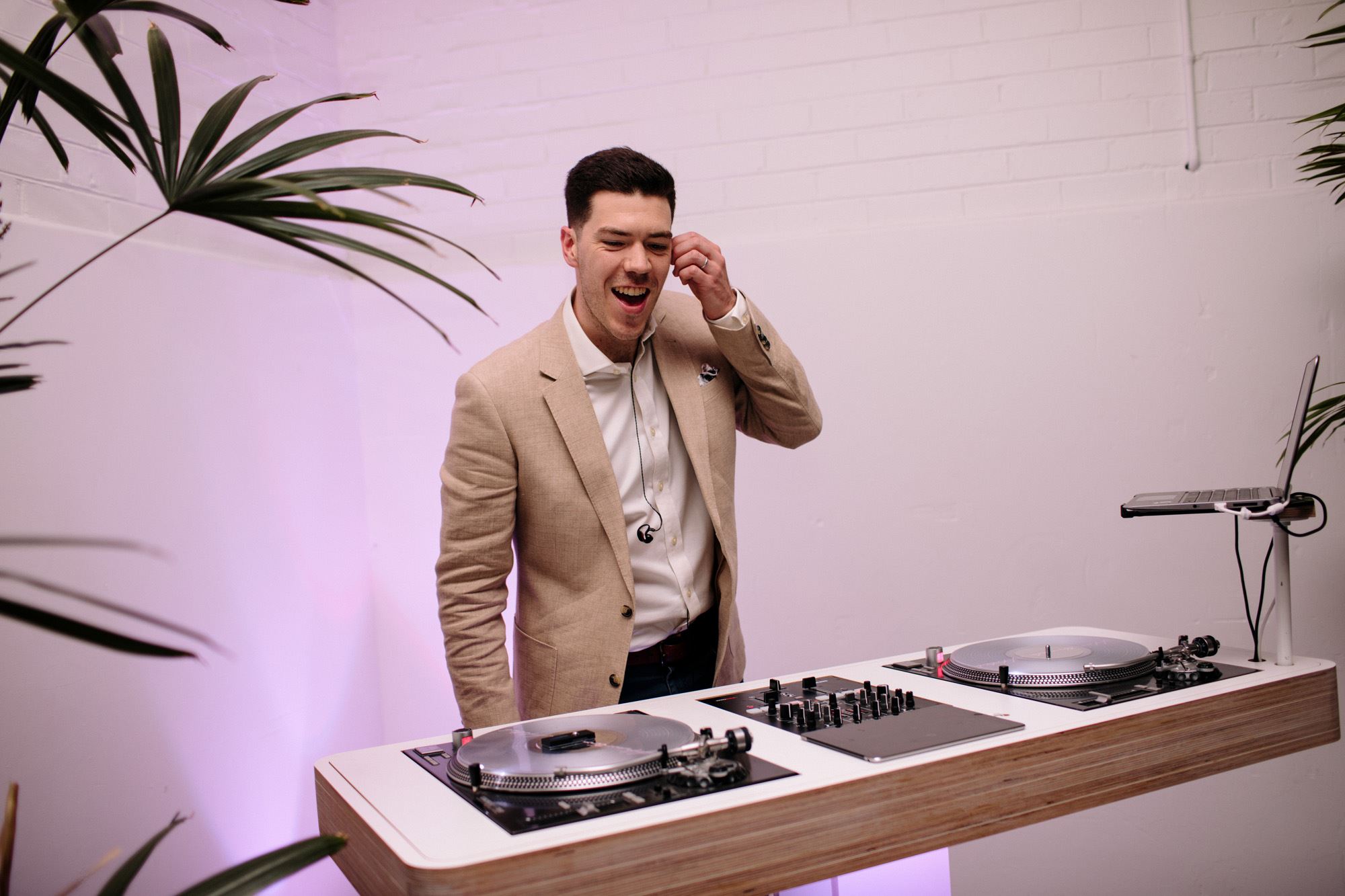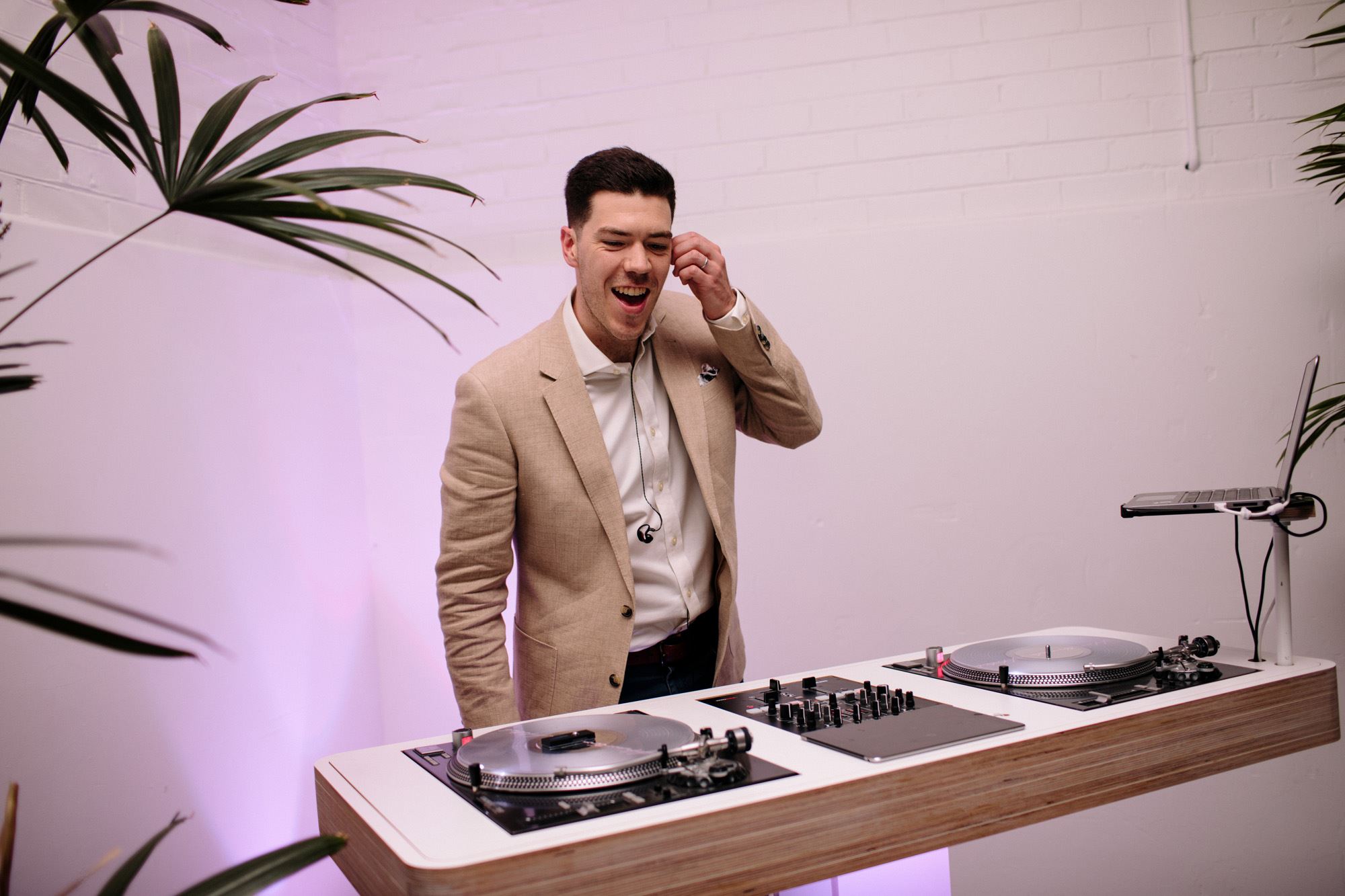 Recommendations and reviews
If you're tossing up between a few suppliers, it's always a great idea to check out their reviews. Hearing from others who have experienced their services first-hand should give you a pretty good idea of what they're all about! Having friends and family recommend a certain band or DJ to you is also a brilliant indication of their professionalism and quality as a performer.

Consider a DJ Band combo
If you want the best of both worlds, many reputable companies are recommending a DJ Band hybrid. You get the vibrant, engaging atmosphere from live musicians paired with the flexible, versatile nature of a DJ. For an incredibly full, atmospheric sound, you can't go wrong! Many DJ Bands comprise vocalists, saxophonists, guitarists, percussionists, strings, and pianists – with the option to mix and match depending on your wedding style and preference.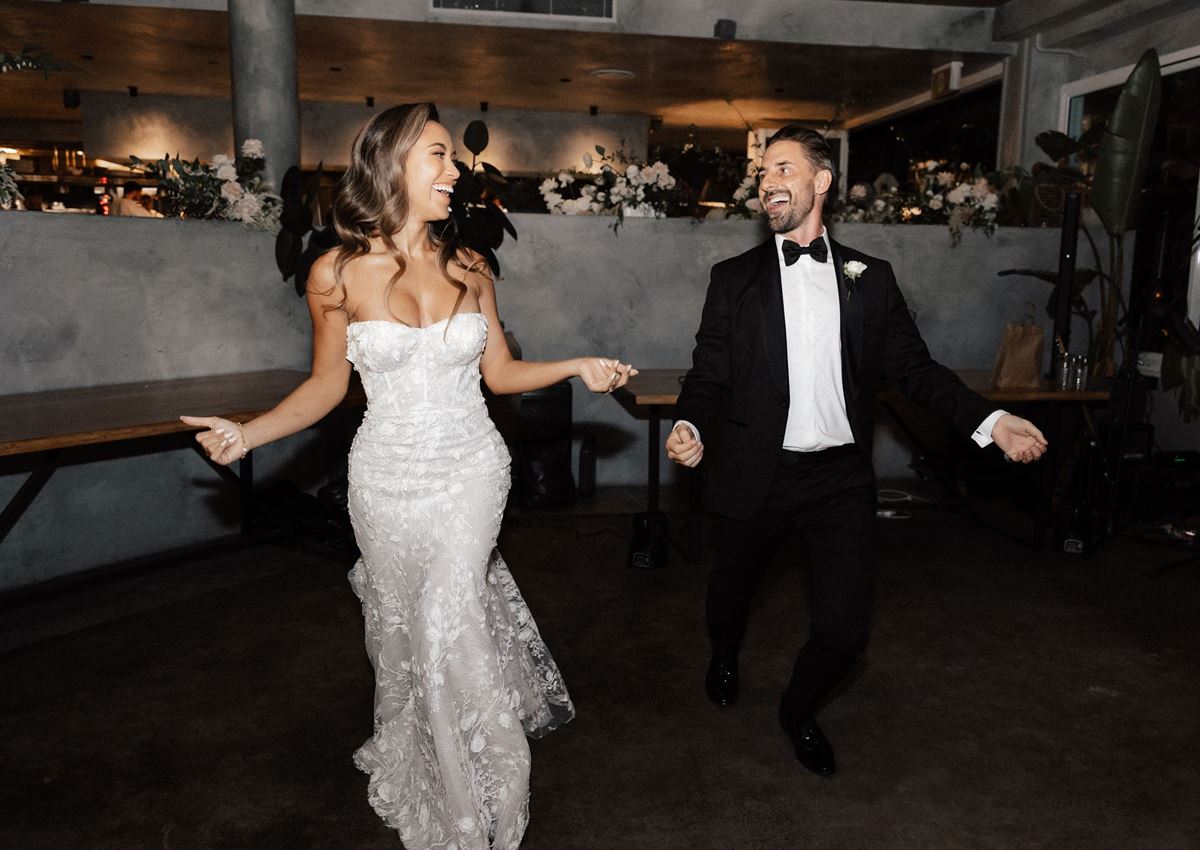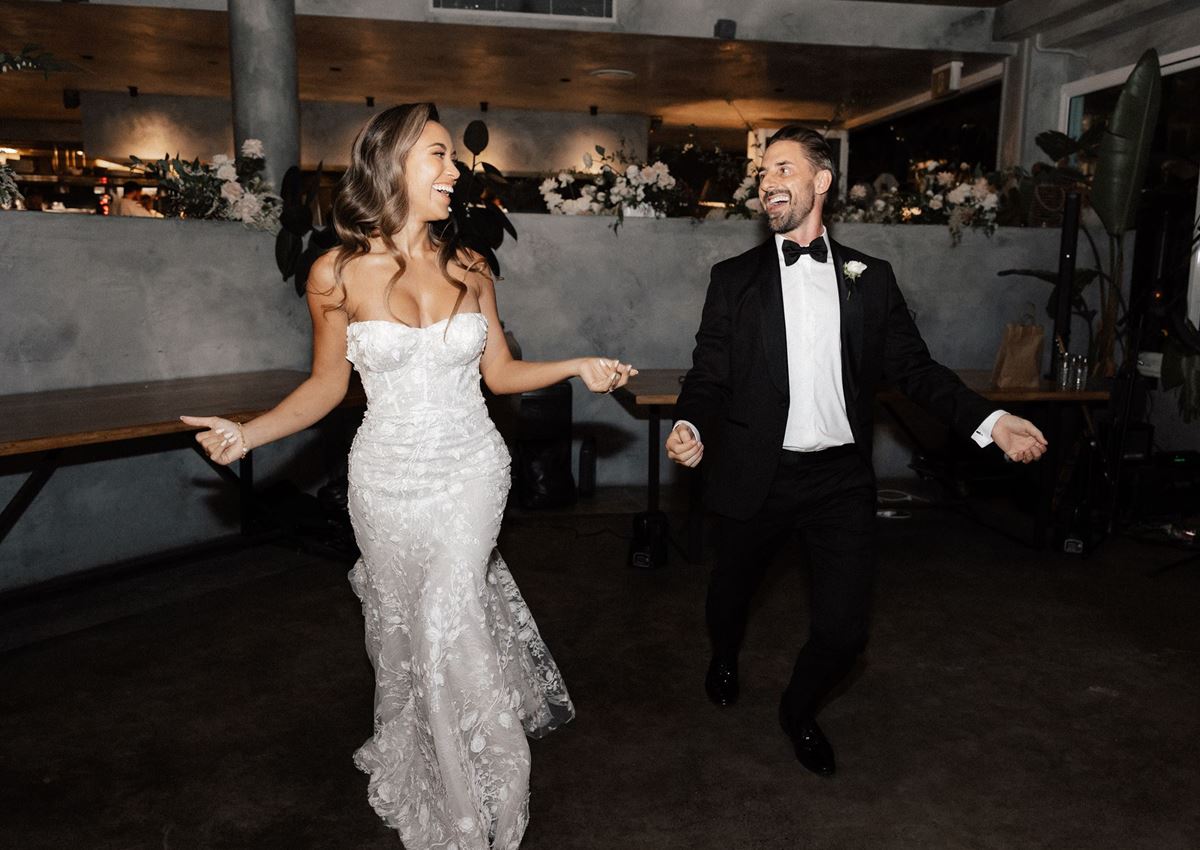 Finding the perfect musical entertainment to complement your wedding day is a fun, exciting, and important decision you'll need to make. While both a live band and DJ have their perks, it's wise to weigh up which fits in with your budget, space, and personal taste the best.
---
find a musician
---