For a fun and interactive alternative to a traditional hen's party, why not gather your family and friends for a fun-filled flower crown workshop?
Based in Melbourne, the lovely florists from Thrive Flowers & Events host flower crown workshops at their light-filled Collingwood Studio or a location of your choice. These interactive workshops are perfect for hen's parties and bridal showers and will spark everyone's creativity as they get stuck in and make unique floral arrangements for their crowns.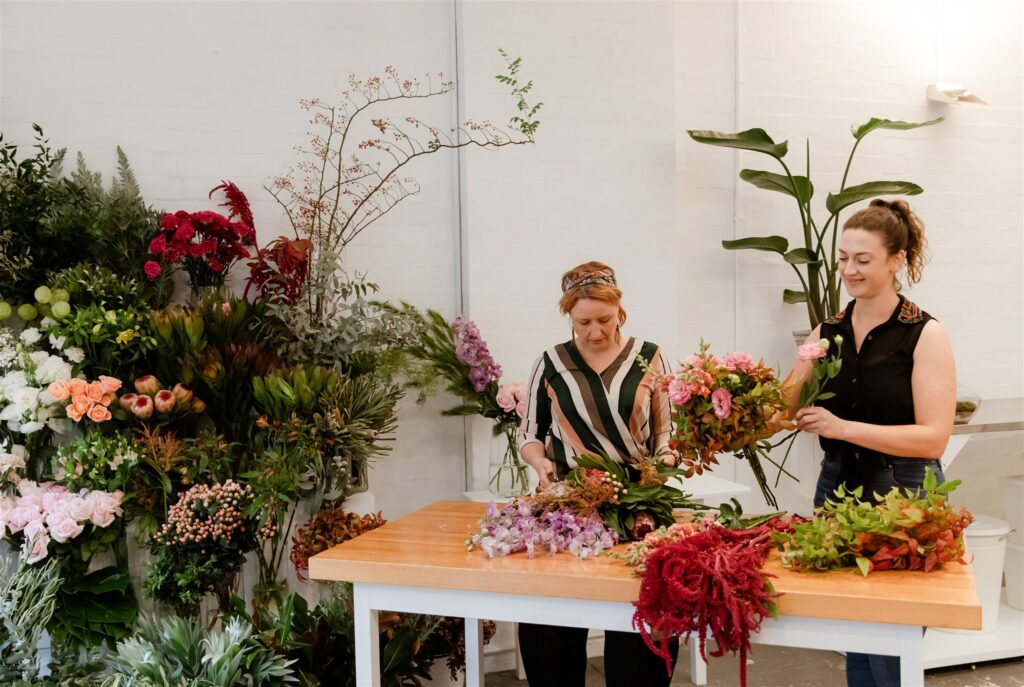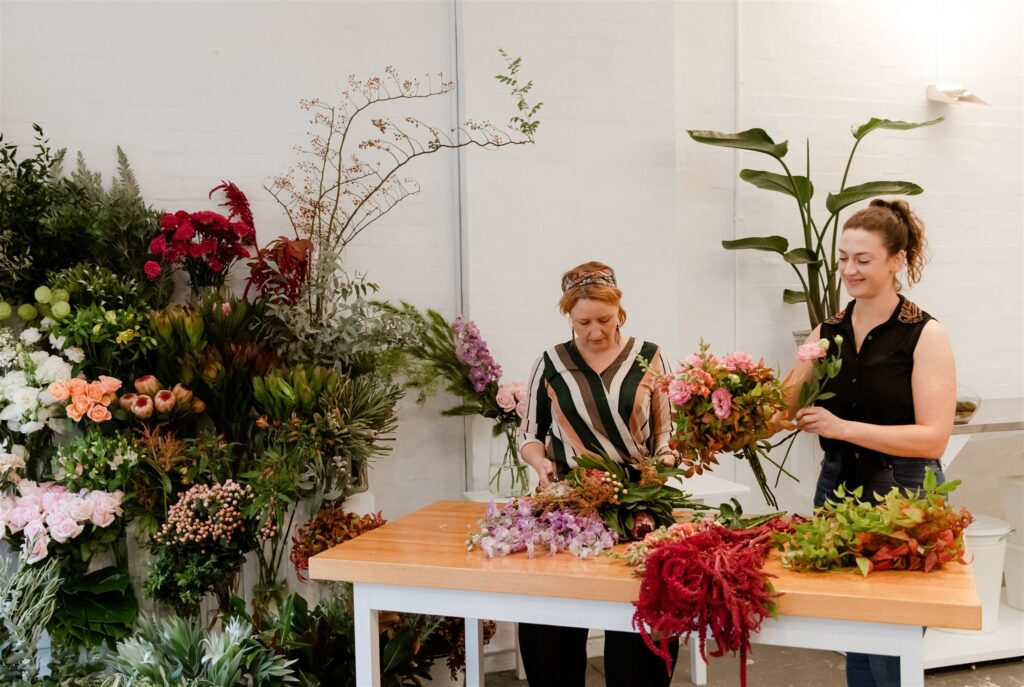 check out thrive flowers
---
We love the idea of having such a hands-on activity at your hen's party or bridal shower as it encourages everyone to get involved, no matter what age they are. The interactive nature of Thrive's flower crown workshop means it's also a great ice breaker for guests who might not know each other very well.
"Everyone bonds over a shared experience then when they go out to dinner or drinks all wearing their creations they have something to chat about," explains Rosie from Thrive Flowers & Events. "The workshops are great for young and old, so if you have an older family member that doesn't want to go to a noisy restaurant or bar, it's a great way to include them."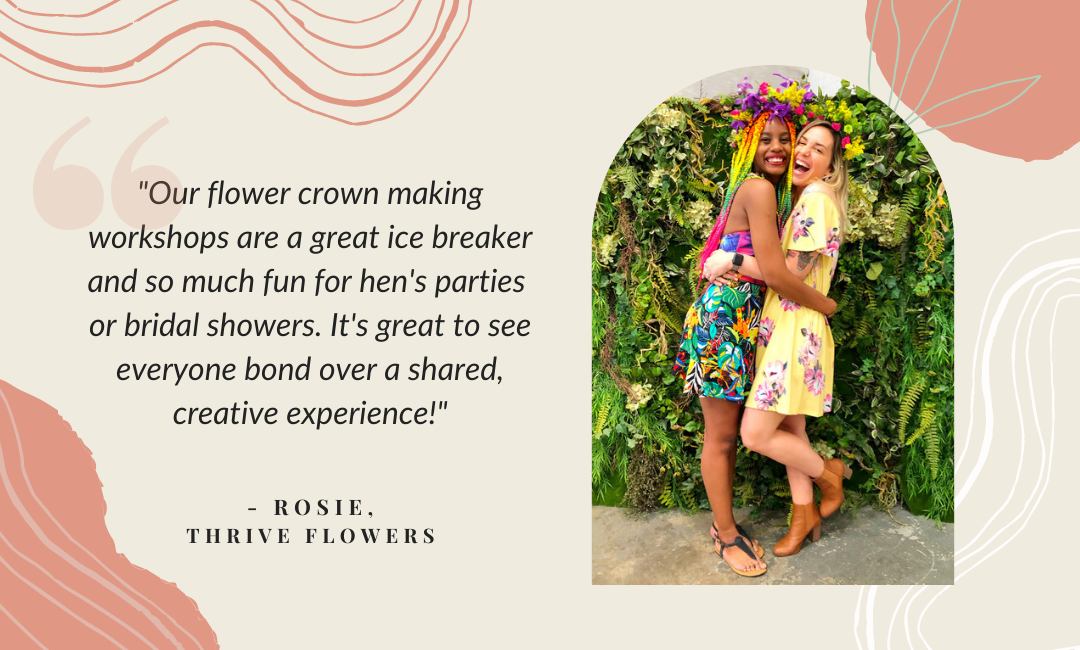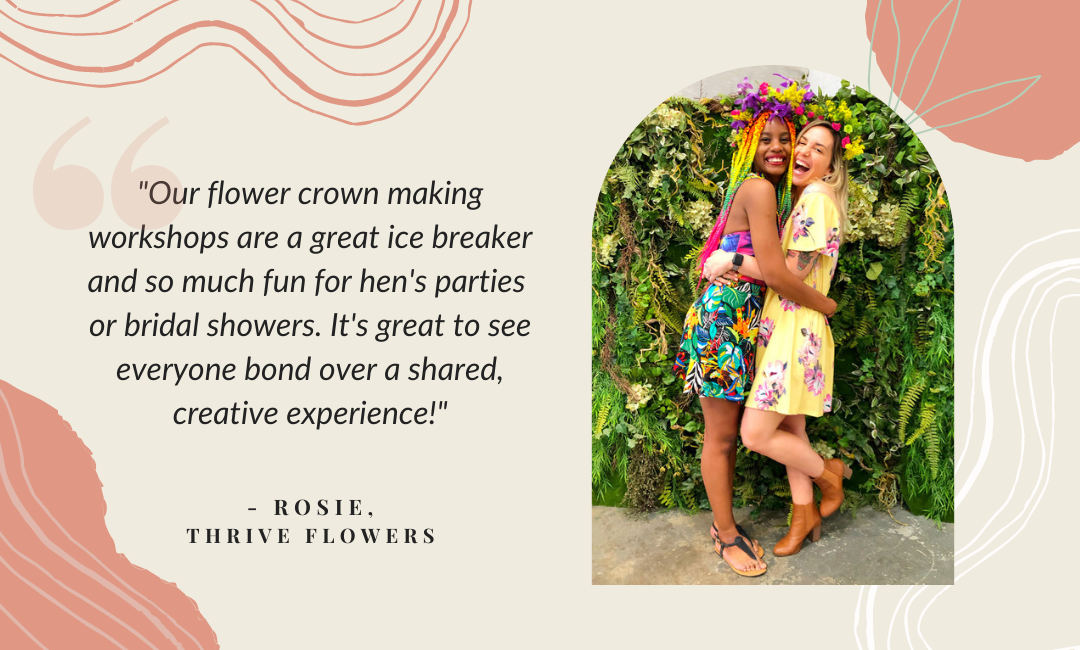 Each flower crown workshop includes:
All materials and a fresh, seasonal mix of flowers and foliage
Tailored colour combinations to suit your hen's day theme
Step by step demonstration followed by an interactive, hands-on workshop
Your host is an experienced florist with a knack for helping your guests feel at ease
During the workshop, Thrive's experienced florists will demonstrate how to create the perfect floral design before assisting you and your guests as you get crafty and make your very own crowns. The team will take care of everything while you relax and enjoy your hen's party with your loved ones.
You might choose to host your hen's flower crown workshop at Thrive Flowers' Collingwood studio, which includes a buffet/drinks table, serving platters, and glassware for you to BYO food and drinks. Alternatively, the Thrive team can bring their workshops to a location of your choice, with many brides to be opting for beautiful pop-up picnic setups for their hen's flower workshop.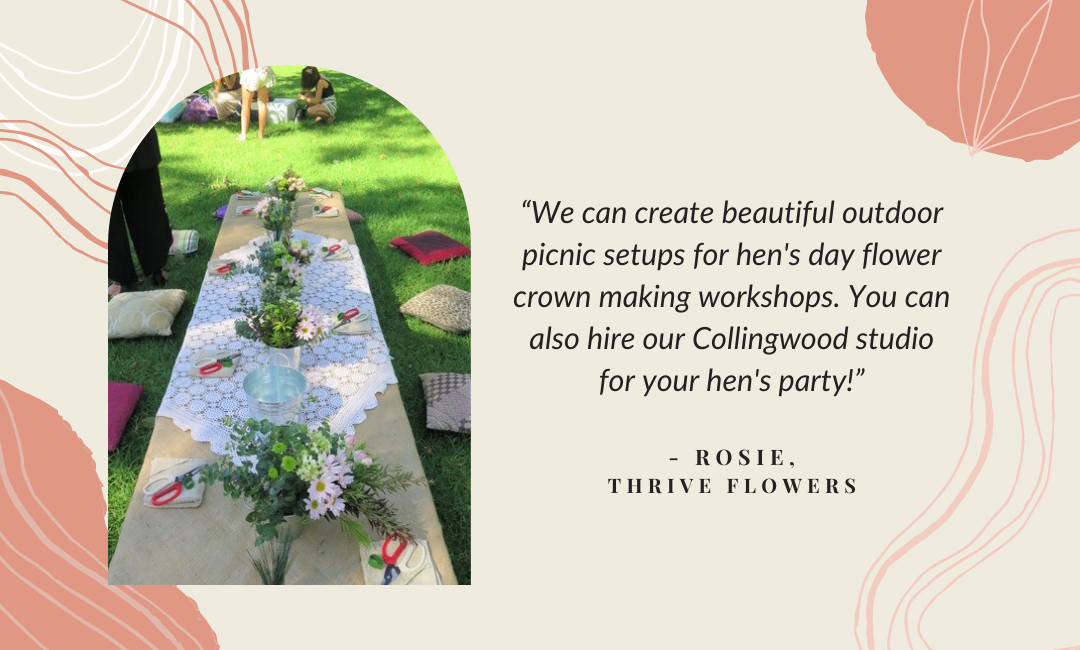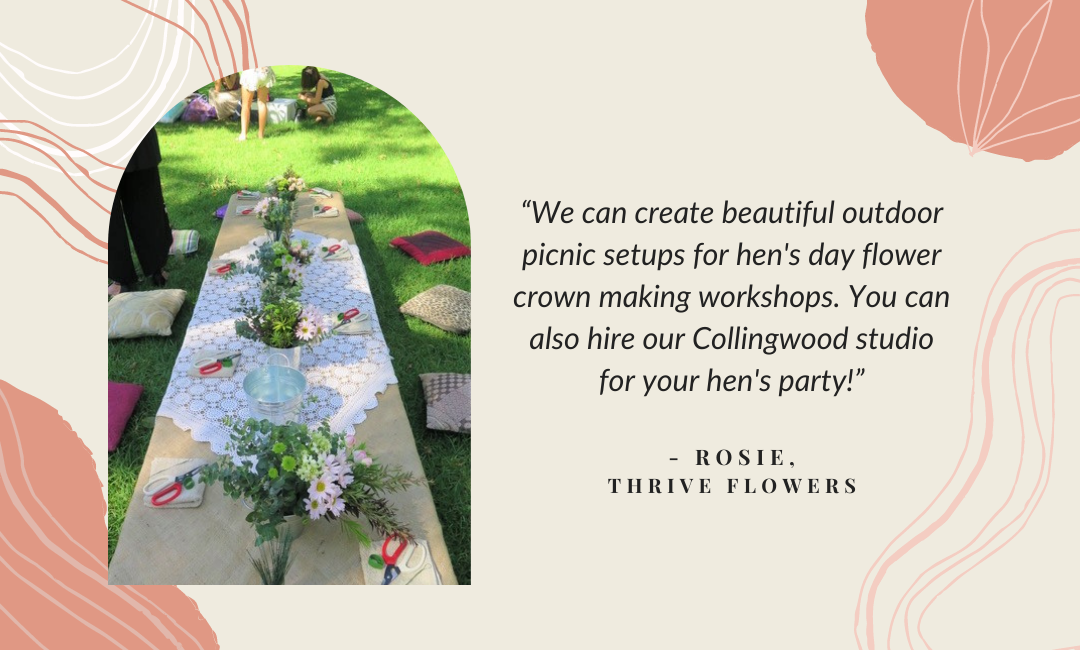 If you have a specific theme in mind for your hen's, the team at Thrive Flowers & Events can tailor the colour palette of the flowers to suit. Some popular themes include tropical, Amalfi Coast, modern luxe, and garden party.
"The most hesitant guests are often the most creative, and it's always fun to see everyone getting involved," explains Rosie. "Everybody has the same choice of flowers, but no crown is ever the same, even with groups of more than 30 people!"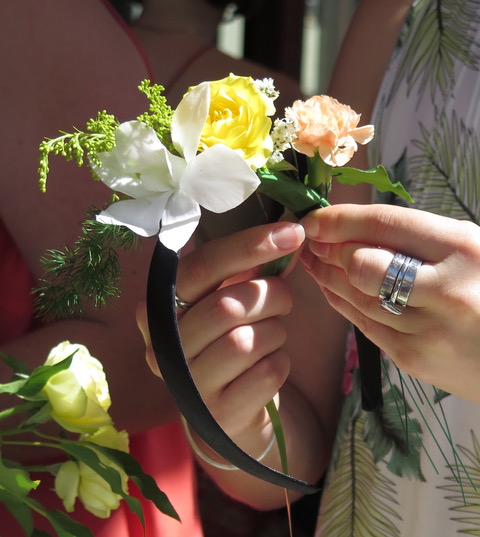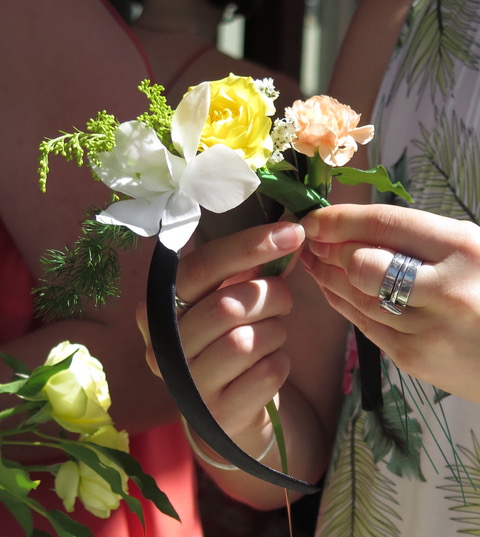 ---
visit thrive flowers