Are you somebody that doesn't half do anything? Have you been dreaming of hosting the perfect DIY wedding using the talents, skills and creativity of all your closest family and friends, along with your own? Here's everything you need to include to create the ultimate DIY wedding.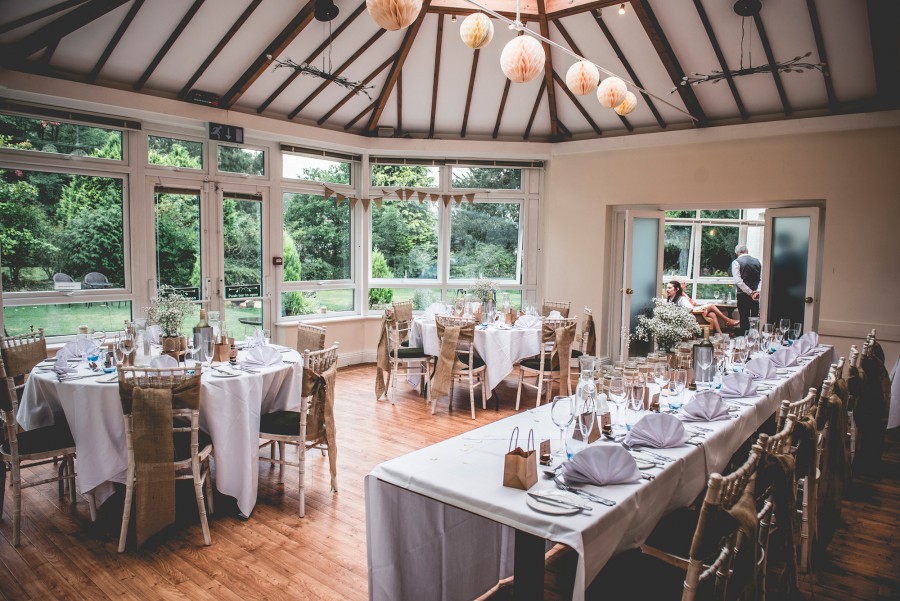 The DIY wedding theme
A DIY wedding focuses on the marrying couple's skills, talents, and creativity to bring their wedding vision to life – without the price tag! It's all about bringing together elements created themselves or by family and friends, and pulling off a wedding without going overboard with spending.
While a DIY wedding is not among the 10 most popular wedding themes (rustic, elegant, traditional, romantic, garden/outdoors, vintage, contemporary and glamorous, beach, vineyard, and boho chic), most weddings include one or two DIY elements regardless of their theme. That's why you often see the word DIY before the couple's overall theme: DIY rustic wedding; DIY bohemian wedding etc.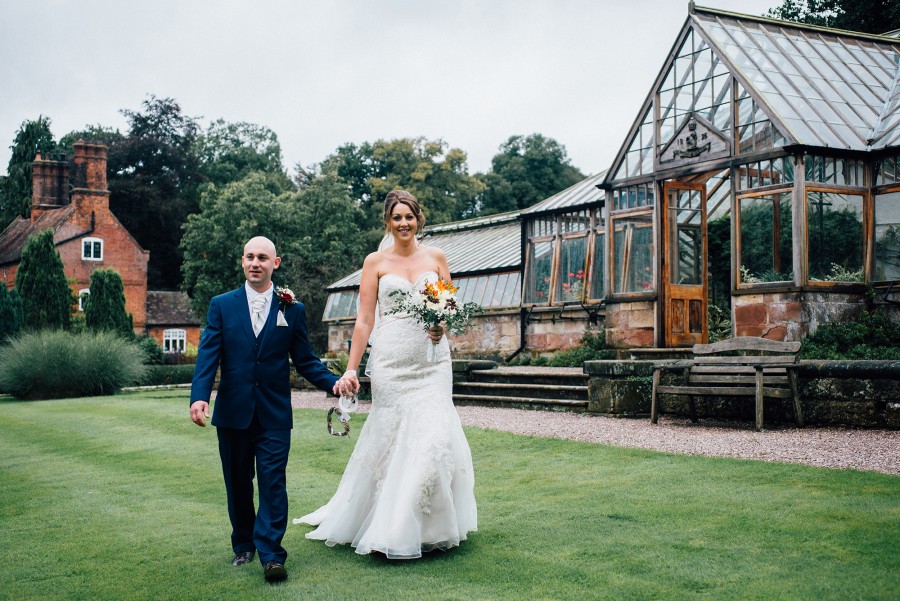 The vision
Couples who embark on planning the quintessential DIY wedding want to create something that highlights their individual personalities while using their own talents and skills bring their vision to life. It's often all about keeping costs down, and proving to everybody including themselves that it is possible to create a beautiful wedding day with a smaller budget.
Usually, the couple themselves are quite creative, hence using their own abilities instead of paying wedding vendors.
Create and manage your wedding budget today with our Budget Calculator!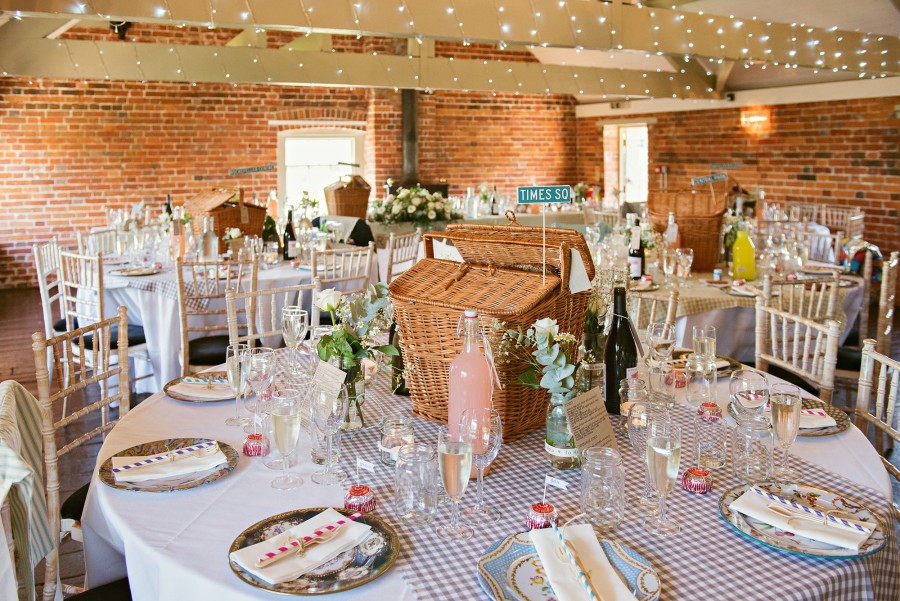 Ceremony venue
While it really depends on the wishes of the couple, DIY weddings usually begin at an outdoor wedding ceremony. The typical DIY wedding usually ties in with rustic or bohemian themed weddings, as their aesthetic is often quite easy to 'Do It Yourself'. DIY wedding ceremonies held outdoors put a large emphasis on the location and the altar rather than the venue itself. They usually occur at a public beach or at someone's (a family member or a friend) backyard or property, so they pay next to nothing for their ceremony venue.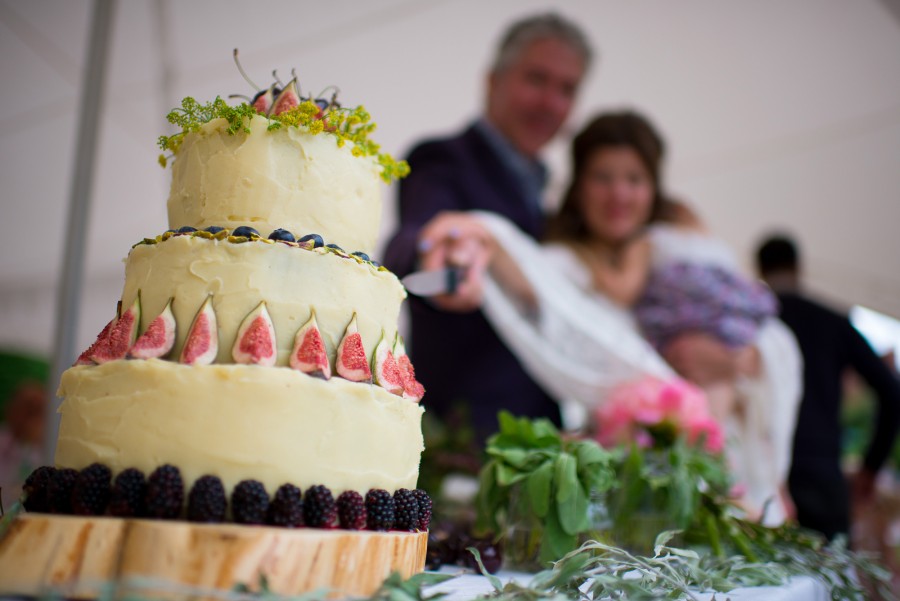 Reception venue
At the typical DIY wedding, the party will kick on at a reception venue that first begins as a blank canvas. This allows the marrying couple, with the help of family and friends, to create what they envision within its walls. DIY wedding receptions typically occur at halls, barns, or simply under fairy lights and the stars. Sometimes couples even choose to host their reception on a privately owned property (usually a family or friend's) to significantly cut overall wedding costs.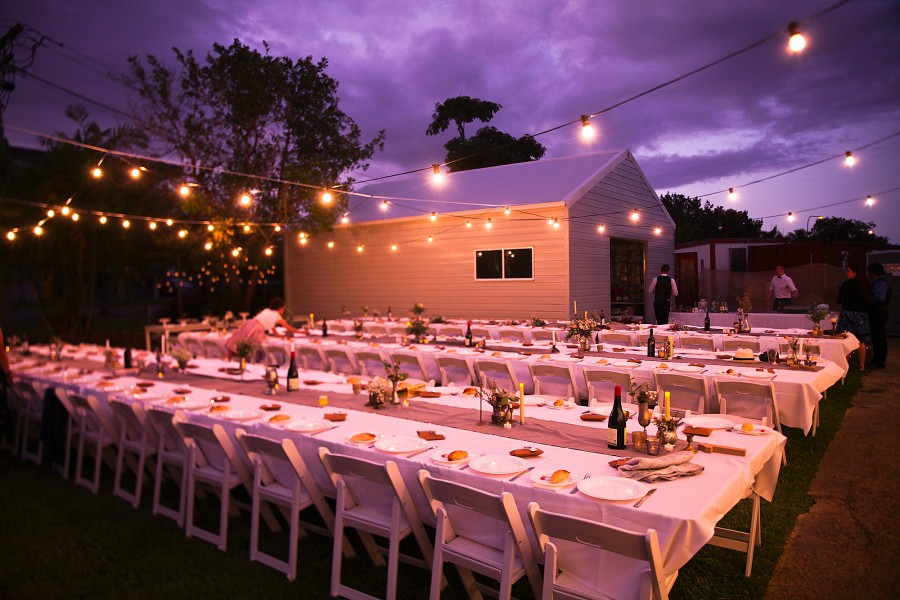 Invitations
Wedding invitations are a great way to set the overall DIY tone for your wedding. While it may be time-consuming and work out costing around the same amount as purchasing them, creating your own invitations can be a fun way to get into the wedding spirit!
DIY weddings are usually more frugal and innovative, so some couples may even choose to send electronic invitations to summon their guests. Creating your own wedding website will help with this, as guests can RSVP online rather than sending anything through the post. It's easy and cheap!
Interested in creating your own wedding website? Click here!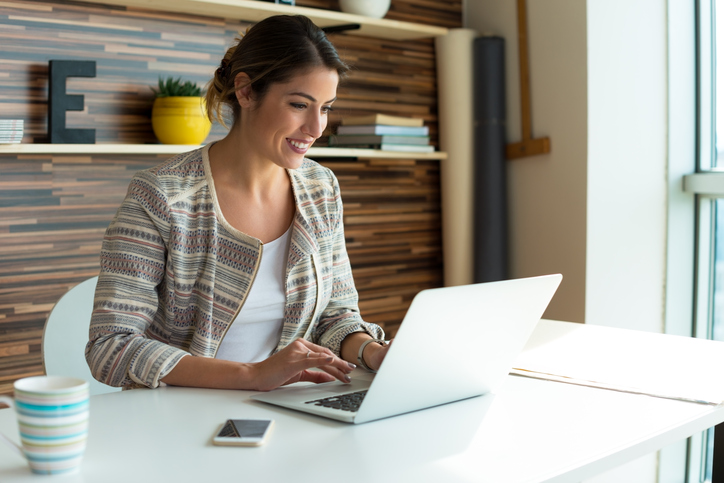 Decor
The decor at a DIY wedding is really up to the marrying couple's individual tastes, skills, and their overall wedding theme. For example, if the groom is an arborist, timber can be used to create centrepieces or the altar itself.
If the couple is more into collecting things, the decor at a DIY wedding could include glassware and jars collected over the years, or bunting created with fabric the couple already had in their possession. That's the beauty of DIY weddings – it's up to you!
In the wedding pictured below, the bride and groom created most of the venue decor themselves using jars and other objects collected from eBay.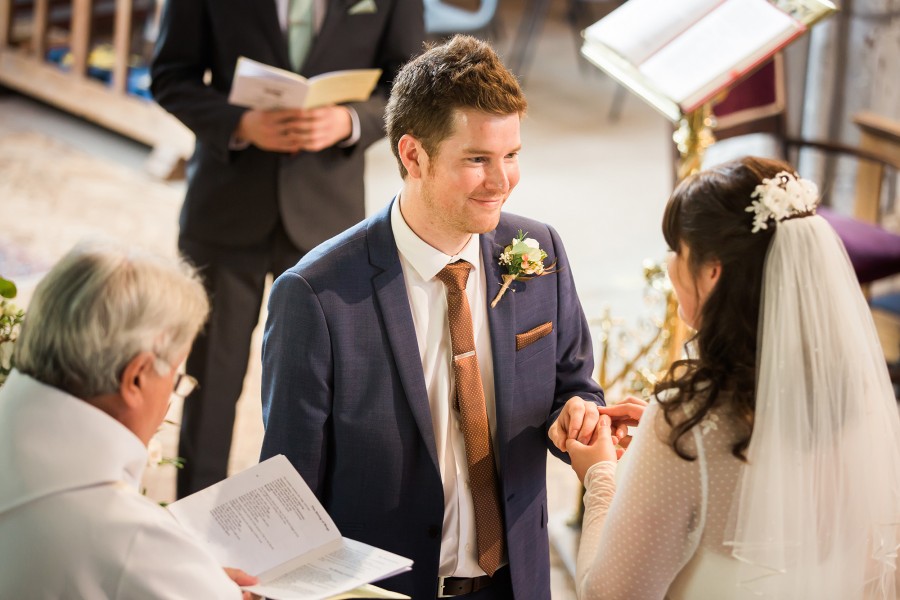 Flowers
DIY weddings can feature any type of flowers for the bouquets and decor, though couples that choose flowers as an actual DIY element are often seen to create the bouquets and flower arrangements themselves. This might mean the bride skips off to the local flower market the morning of the wedding to purchase blooms and create her own bouquet.
At the wedding seen below, the bride and her bridesmaids put their bouquets together with flowers purchased from Sydney Flower Markets.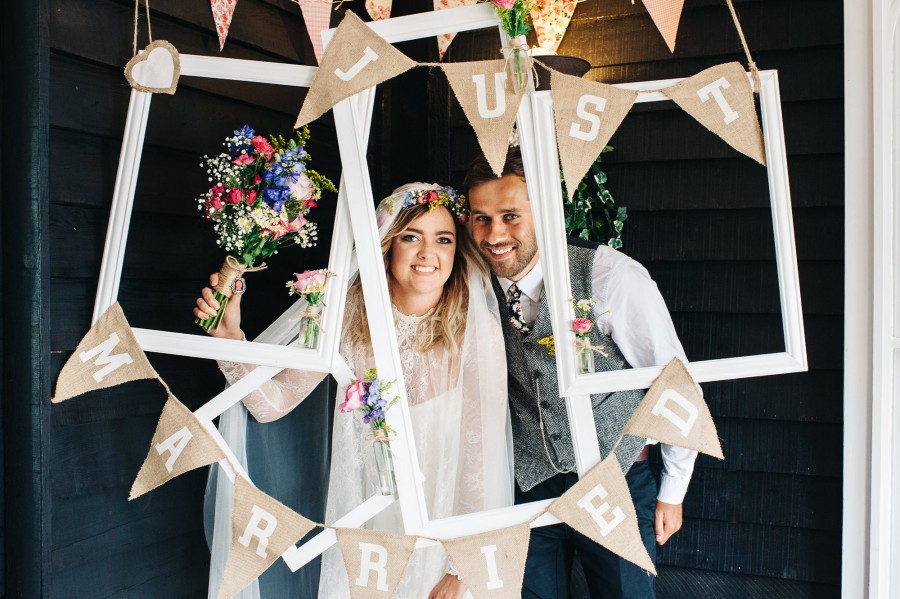 Photography
Wedding photography at a DIY wedding usually focuses on the elements created by the marrying couple, their families, and whoever else contributed to the final product. Additionally, as the couple may not have put as much effort into other elements in order to save money, the photographer will focus on the couple themselves rather than the details or the venue.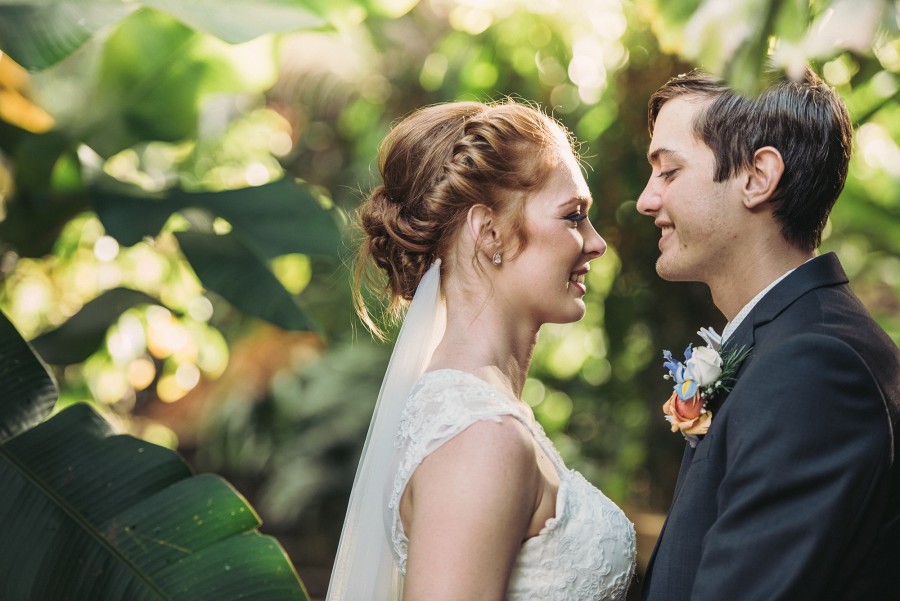 Bridesmaids
For those hoping to use their bridesmaids as a DIY element on their big day, we suggest allowing them to wear something they already have. For instance, instead of purchasing new bridesmaid shoes, let them wear shoes they believe will match the outfit! This will help keep bridesmaid outfit costs to a minimum.
However, that said, with all the money saved using the skills of family and friends for other wedding elements, some couples choose to spend the money to traditionally dress their bridesmaids in uniformed bridesmaid dresses.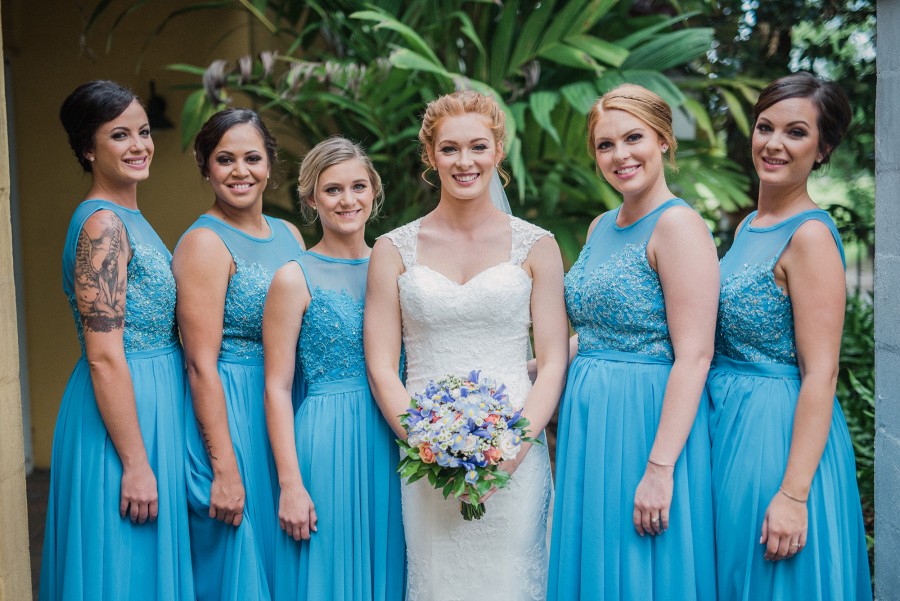 Dress code
The dress code at a DIY wedding largely depends on what overall wedding theme the couple has chosen. However, due to the nature of a DIY wedding, usually the dress code is semi-formal and relaxed.
Wonder what dress codes mean? Find out here!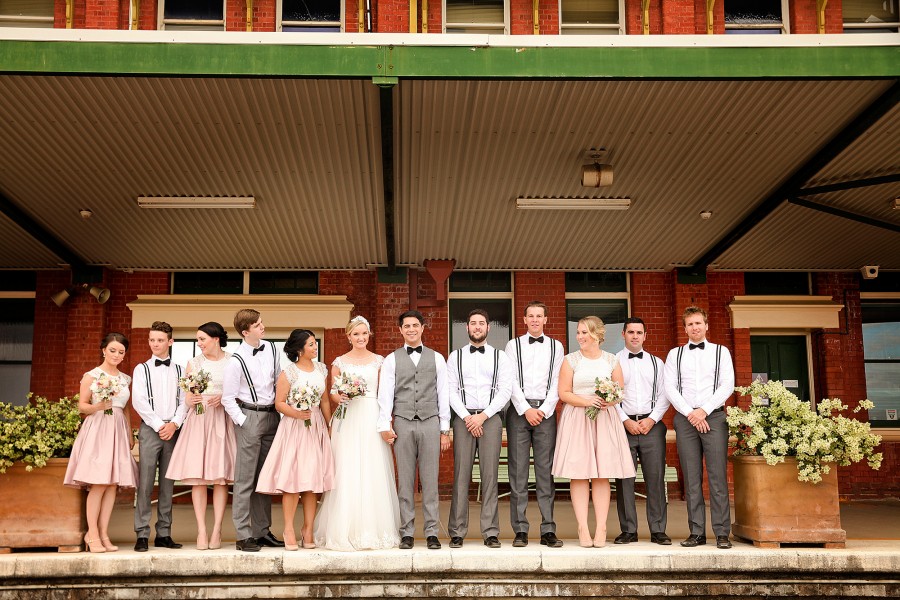 Wedding dress
The attire for DIY weddings usually depends on the overall theme. Brides will wear a wedding dress of their choice – no matter the price or style – as they've usually saved money on other elements and can afford to purchase their dream wedding dress.
However, if you did want to make your wedding dress a DIY element, you could create part of your wedding attire (veil, hair piece, etc.), so you don't have the stress of creating your entire wedding dress from scratch.
With the help of her mum, the bride below made her own gown and headpiece!
Formal wear
Grooms often go for coloured suits instead of a tuxedo, or simply wear a waist coat, shirt, and dress pants to save money on formal wear hire costs.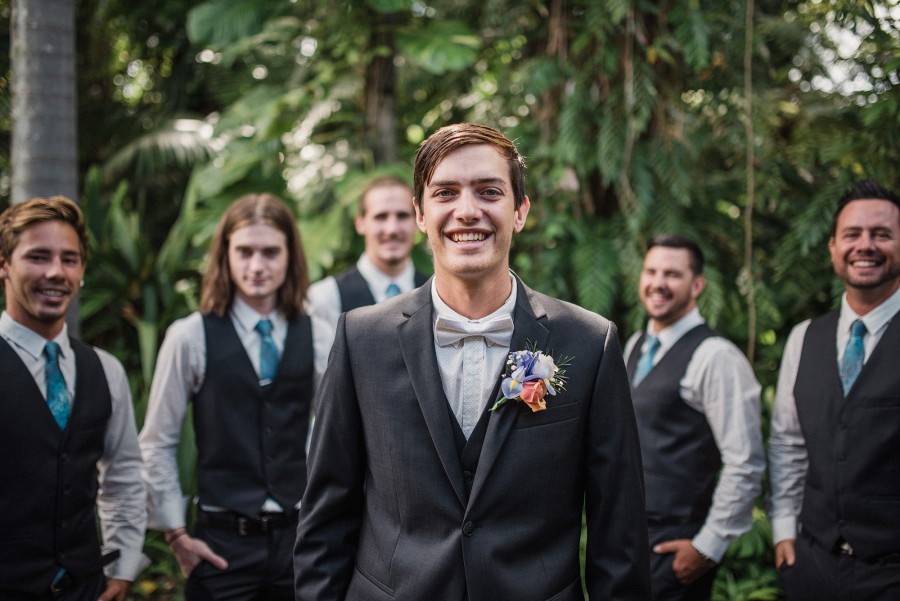 Catering
While catering is not usually DIYed by marrying couples, some couples choose to have a "bake off" table at their reception. A "bake off" table encourages guests to bring a plate of dessert or baked goods to contribute, and therefore together they create a large variety of dessert options for the guests to enjoy – and with minimal spend on the marrying couple's behalf! This works best for minimalistic or intimate weddings, as guests attending a 200+ wedding will expect their dinner and dessert to be paid for.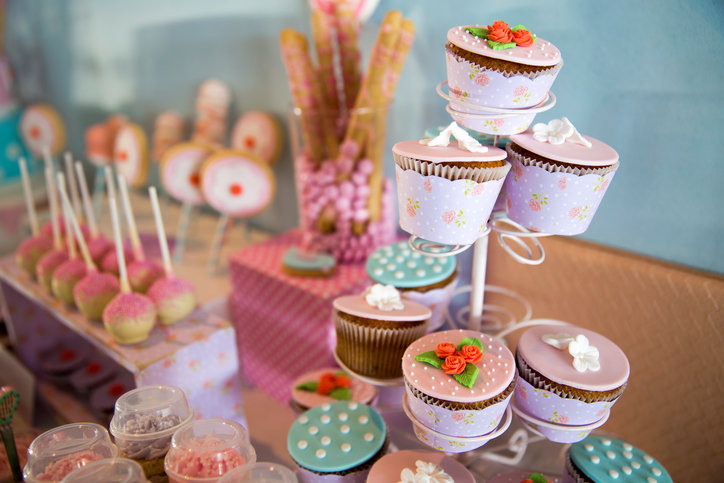 Cake
Whether the cake at a DIY wedding is purchased or made really depends on the skills available to the married couple. If, for example, you have a cake baker in the family – great! If not, you may have to purchase your wedding cake.
That said, if you pride yourself on being good at baking, perhaps you could do a couple of trial runs and create your own wedding cake! This may add a lot of stress and pressure to your already stressful wedding day, so give it a big think before committing to making your own cake.
Alternatively, you could DIY your own cake topper instead of making the entire cake. This way you can still add a bit of personality without the monumental stress of baking your wedding cake.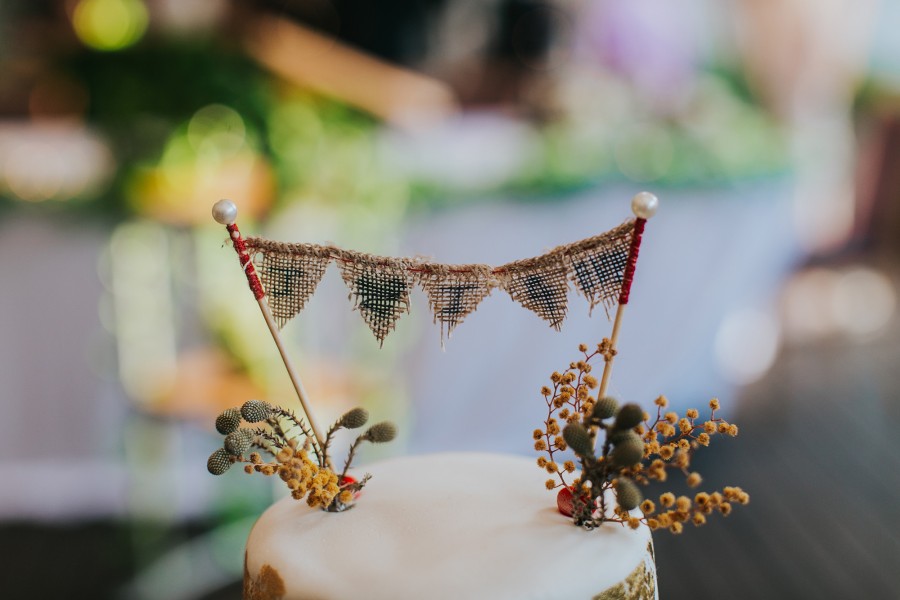 Bomboniere
Bomboniere is something that can easily be created by the marrying couple, often with the help of family and friends. It can be relatively inexpensive to source sugared almonds and place them into a silk pouch as a thank you to your guest for attending.
Or, alternatively, some couples will choose to donate to a charity with the money they otherwise would have used on their bomboniere.
If donating to charity in lieu of bomboniere is something you'd be interested in, check out our bomboniere vendors here!
In the wedding below, the now newlyweds made each guest a ceramic Christmas ornament with their wedding date as bomboniere.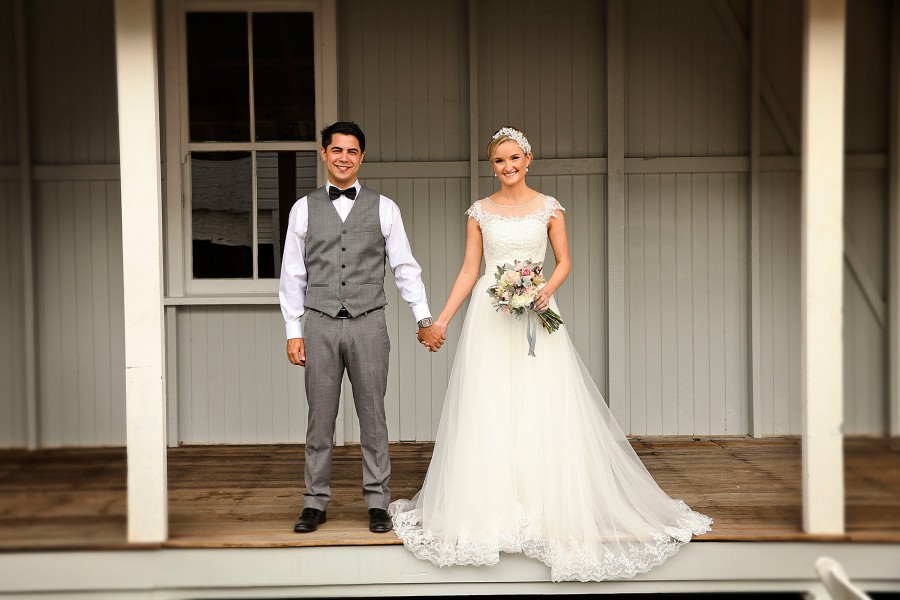 Transport
When it comes to wedding transport, it really depends on your personal preference. For those who place their statement arrival in the top most important elements of their big day, they might choose to spend money hiring special transport rather than DIYing it.
However, for those who do want to DIY their wedding transport, they can do so by borrowing a family member or friend's car (if they have a particularly nice one).
Click here to browse reputable wedding transport providers in your state!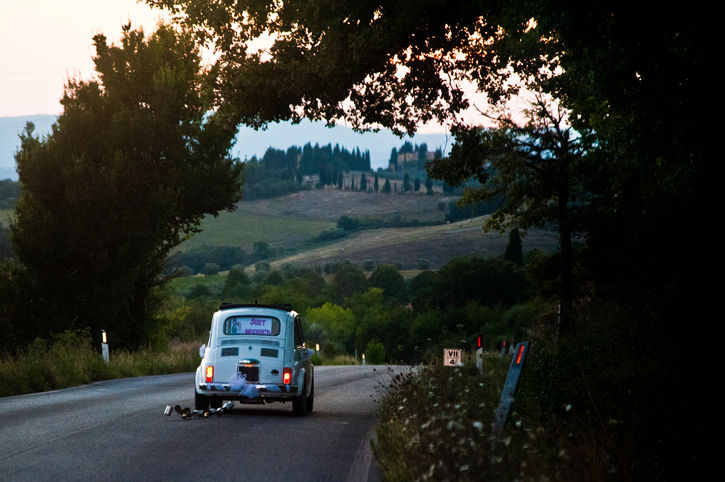 Music
Music is a great way to incorporate friend and family member's skills into a DIY wedding. For instance, for those who know musically talented people personally, you could ask them to provide your wedding music at a discount (or hopefully as a wedding gift).
Another great way to DIY wedding music is to create a wedding playlist on your phone and let it play through speakers at your reception. While this may not be as atmospheric as a live musician or a DJ, managing your own music is easy and inexpensive!
Browse wedding music providers here!