Searching for something truly special to dress your flower girls and page boys in? Here are the 'go to' Australia-wide stores for flower girl dresses!
*These stores also provide an online shopping experience, so you don't even have to get out of your pyjamas to find something adorable!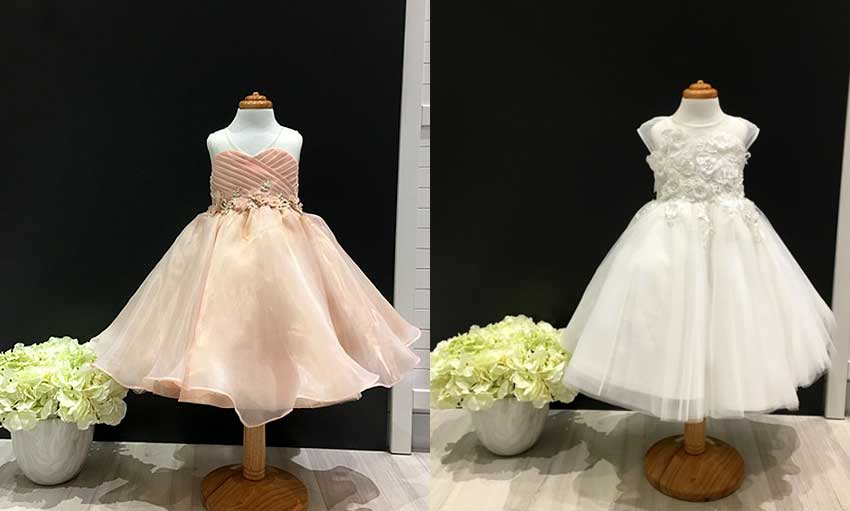 Providing children with a 'fairy tale feel' experience and loads of fun, Ollie's Place Kidswear is the place to go for your flower girl and pageboy needs! With a delicate baby range and a charming children's range, there's something for everyone at Ollie's Place Kidswear! You never know – watching your flower girl or page boy try on these beautiful outfits may even transport you back to the whimsy, playfulness and innocence of your own childhood!
Striving to create a truly magical experience in store, Princess Boutique carries the largest selection of luxury attire for flower girls and page boys in Australia. Their incredibly helpful and award-winning customer service team will assist you to find outfits that not only suit your wedding theme but your desired budget too! Check out Princess Boutique today!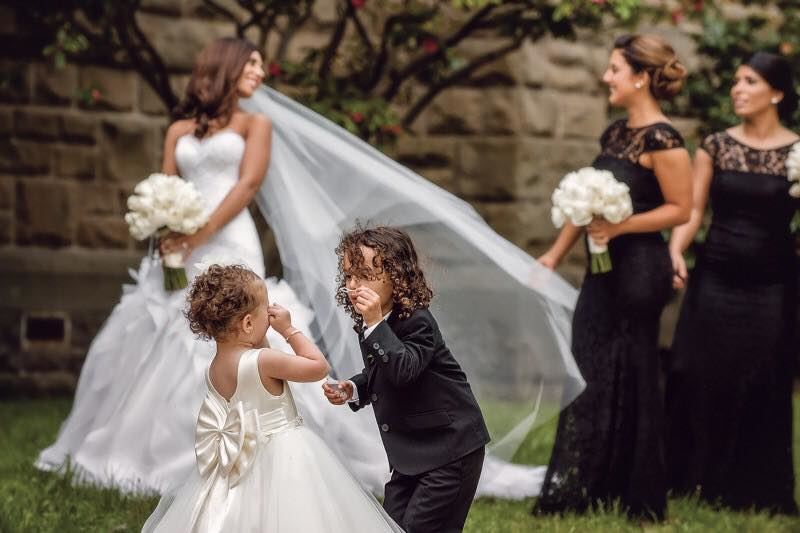 Specialising in flower girl dresses, page boy suits, communion dresses, and heirloom christening outfits, Stellina Cute Couture For Children offers their own couture label and a selection of the finest labels around the world for the children in your wedding! Stellina Cute Couture For Children even stocks the UK designers that created the flower girl dresses for the Royal Wedding of Prince William and Catherine Middleton, so you're sure to find something special in their store!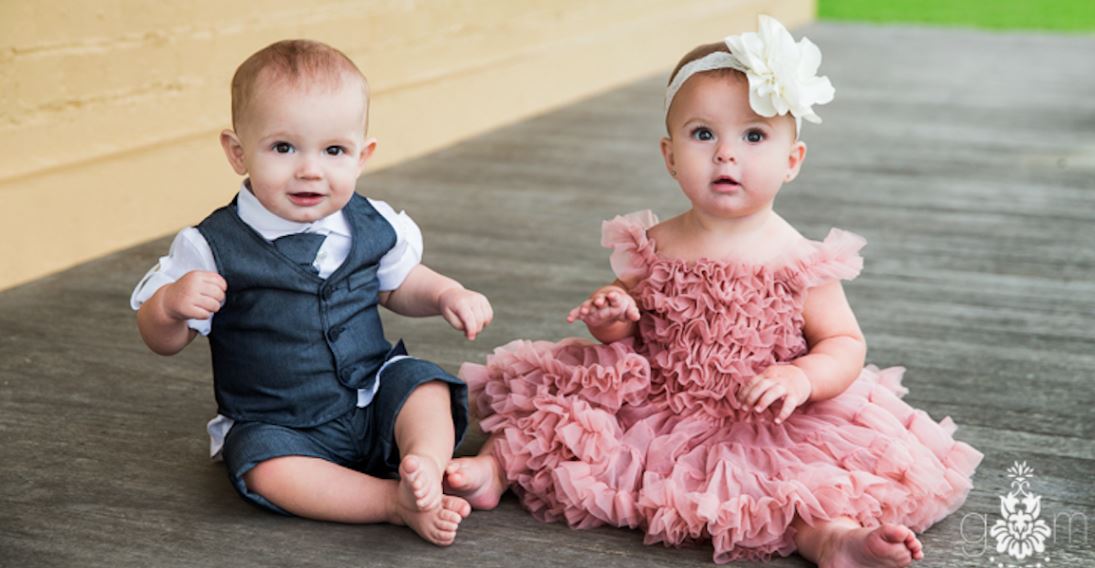 Now in operation for over 10 years, Blue Sky Kids Land offers occasion wear for children designed with colourful, high-quality fabrics. Blue Sky Kids Land specialises in flower girl dresses, page boy suits, shoes, and accessories – including sashes, hair pieces, flower baskets, and ring pillows! And, with an online store, you can get these gorgeous little outfits delivered to your door! Check out Blue Sky Kids Land today – you won't be disappointed.
A luxury childrenswear brand specialising in custom-made flower girl dressed, Mini Treasure Kids ensure you'll create something special – and that fits! Whether you already have an idea, want assistance designing something unique, or just want help in your search for the perfect flower girl dress – Mini Treasure Kids will help you find or create something special for your little princess!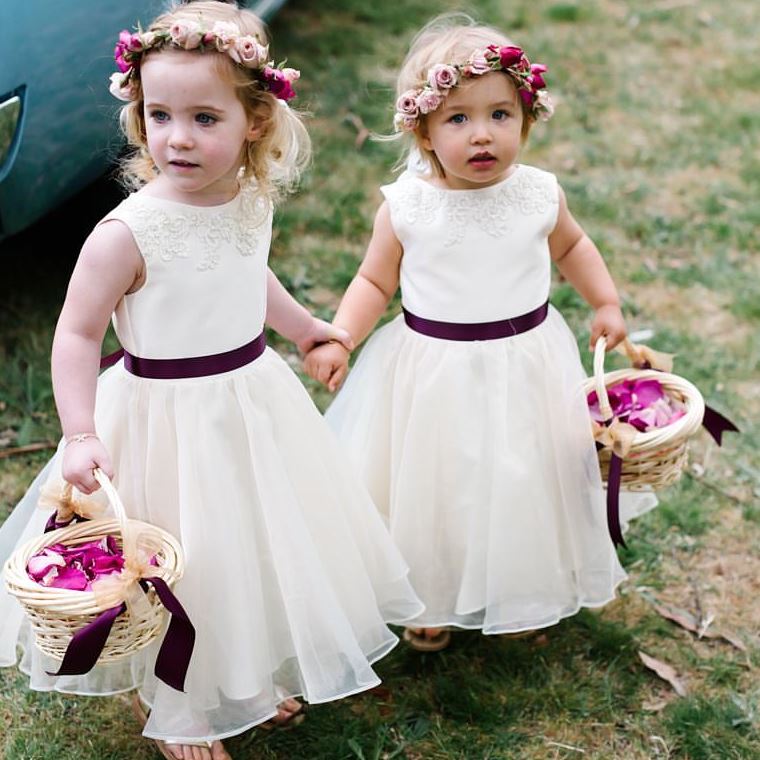 With years of experience providing flower girl dresses, page boy outfits, and accessories to suit, Olga Balaganskaya from Ana Balahan promises something special for the little ones in your wedding! As well as stocking a range of unique designs by Olga herself, this Australia-wide store stocks international designer options from across the globe, so you're sure to find something gorgeous in Ana Balahan!