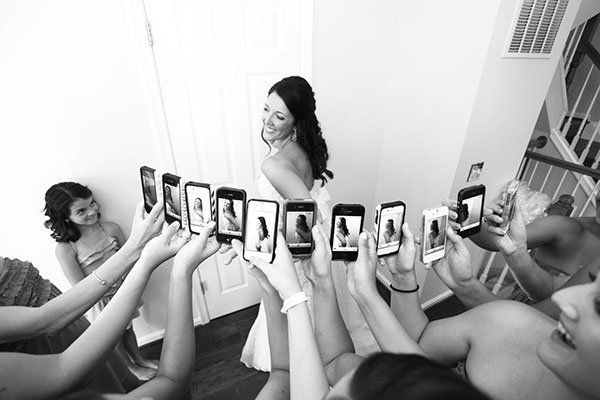 Of all the photos you'll take on your wedding day, you want a few that truly stand out, especially amongst those taken with your bridal party who are, typically, your nearest and dearest. Here are 21 ideas for fun bridal party photos that you'll have as much fun posing for as looking at.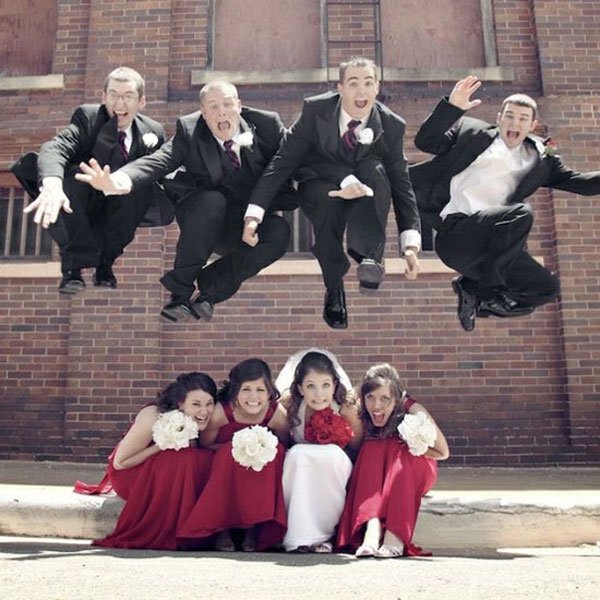 This shot must have required some rather excellent timing – or it could have gone horribly, horribly wrong…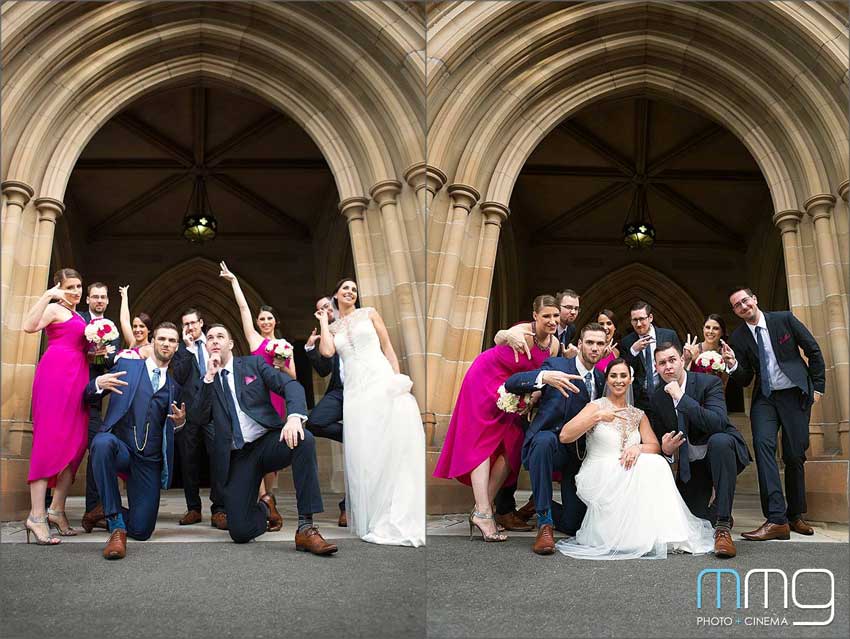 For couples who don't take themselves too seriously, something fun like this unconventional photo shoot would be lots of fun to pose for.
[ew-supplier-carousel]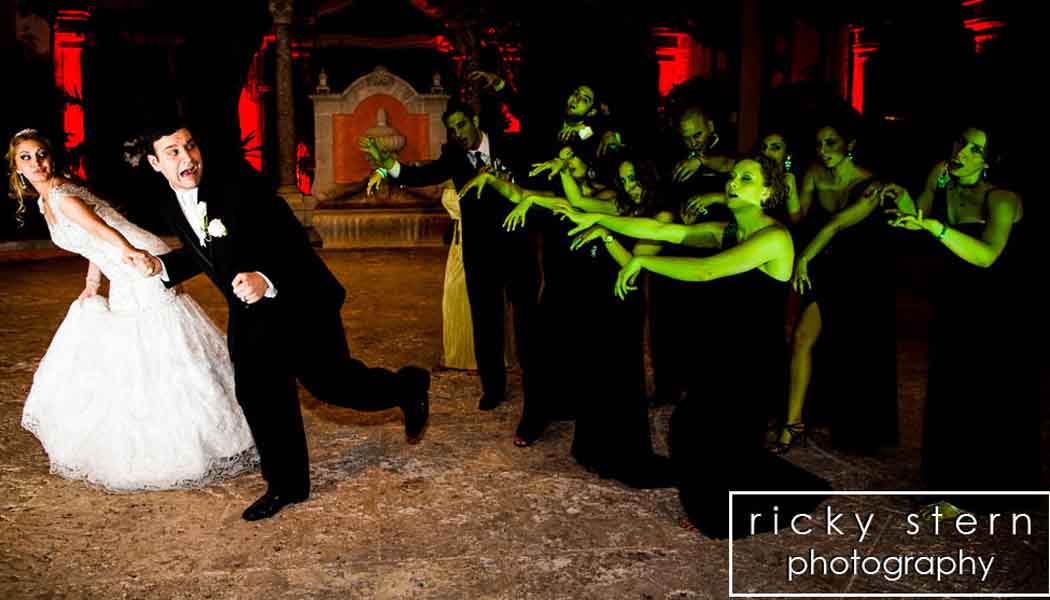 The zombies are coming. The zombies are coming. The zombies are commmmmmmmmmmmming!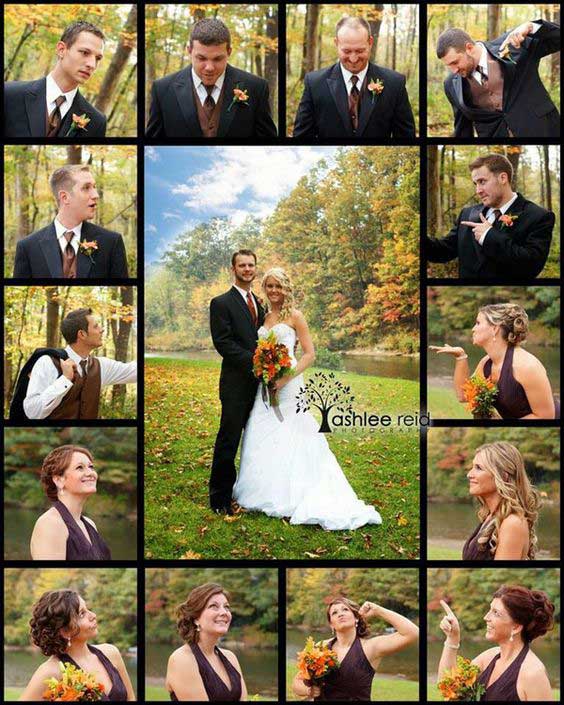 A very Brady idea…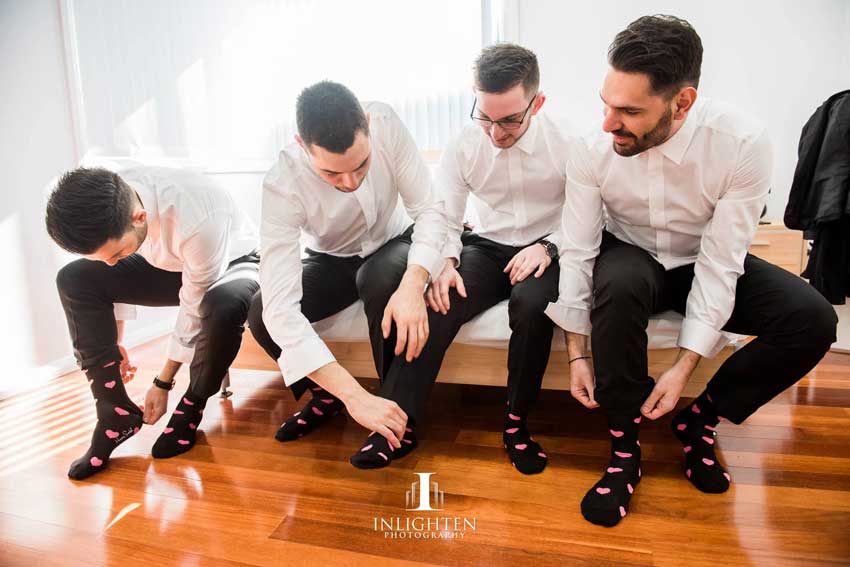 Black and white is a classic wedding look that you can't go wrong with, but there's always room for a spot of fun. This groom opted for pink love hearts – and the picture of his boys getting ready for the big walk down the aisle is certainly a far cry from the typical shot of a groom and his best men!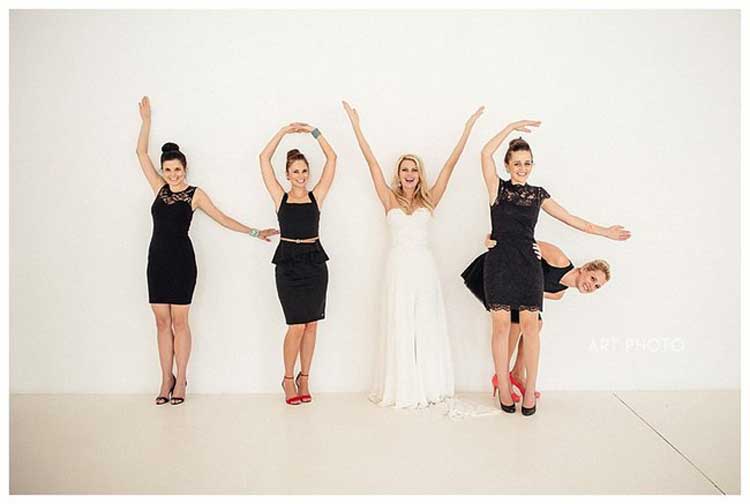 Oh, how we LOVE this shot of a bride and her bridesmaids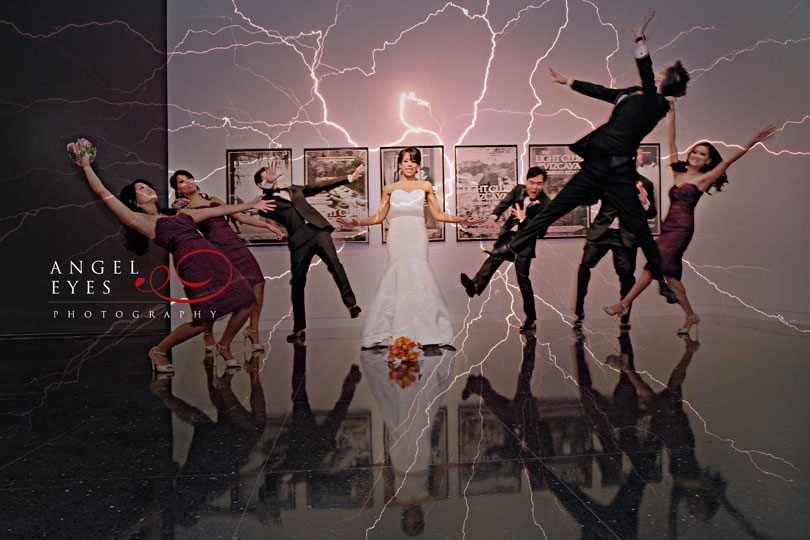 This shot of a high-voltage bride is just a little bit shocking, really…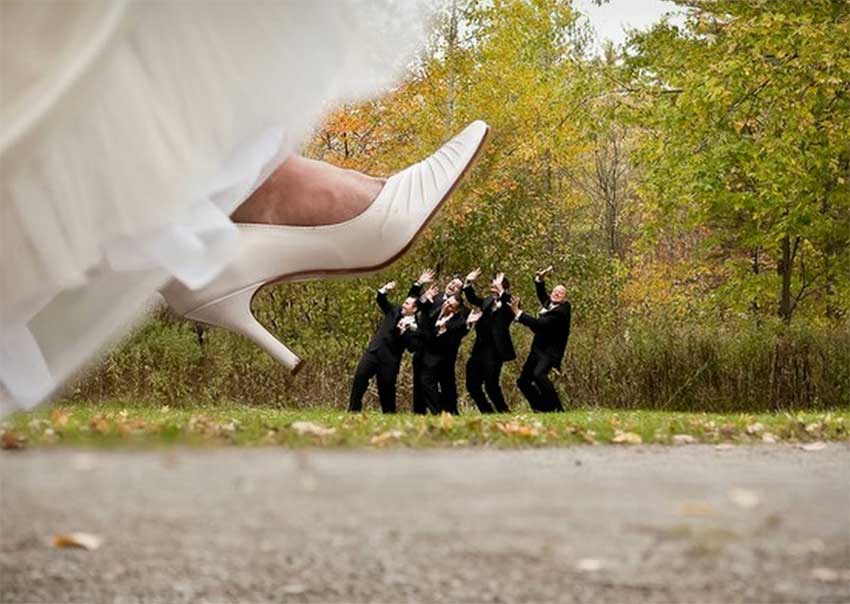 Wedding photography. It's all about perspective!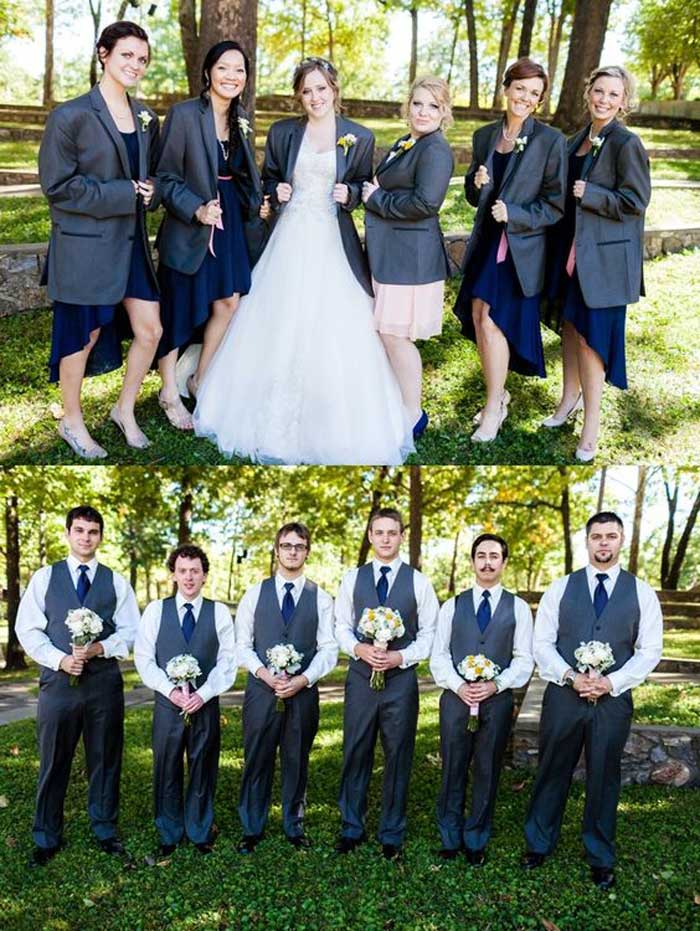 Thinking outside the box scored this wedding photographer a bridal party shot you don't see every day!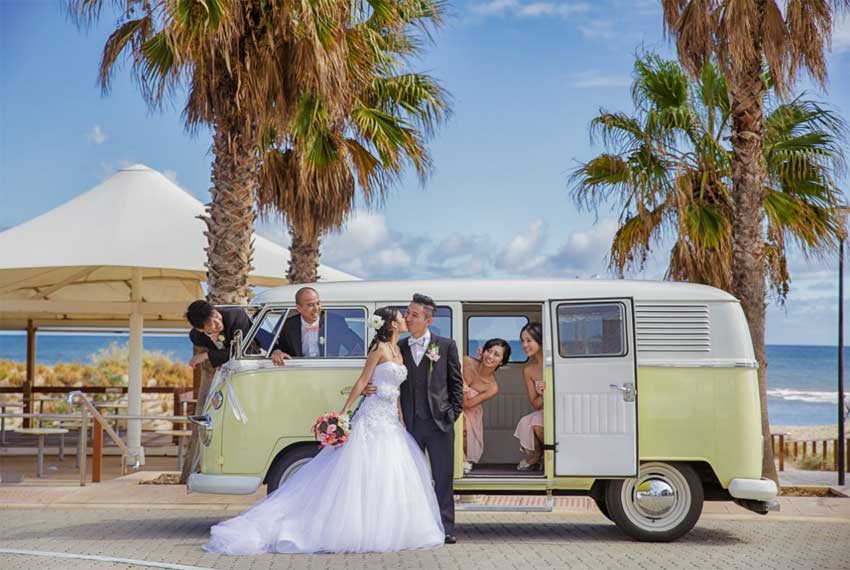 This is clever. Rather than have the bridal party standing around the couple's wedding car, the photographer shot the bridal party in the car – poking out from every opening.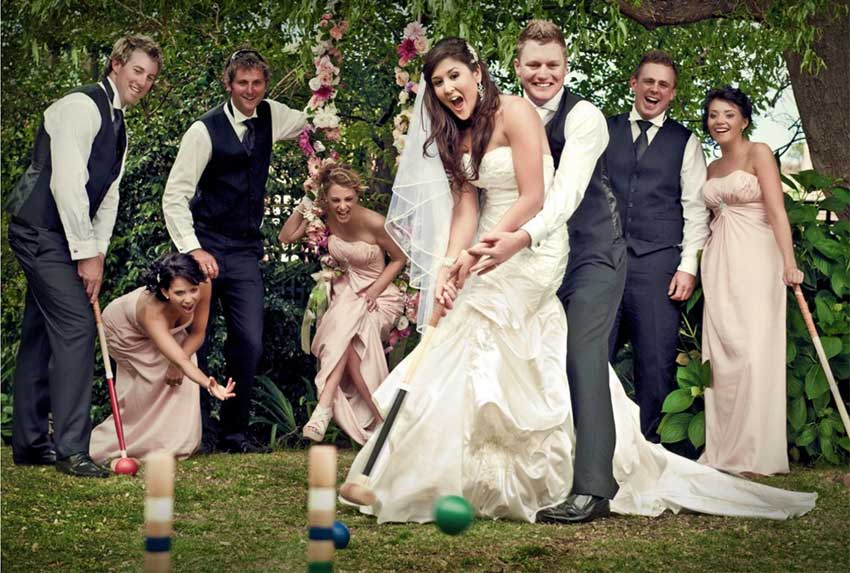 The best part about this fun bridal party photo is that it doesn't look posed, and probably wasn't!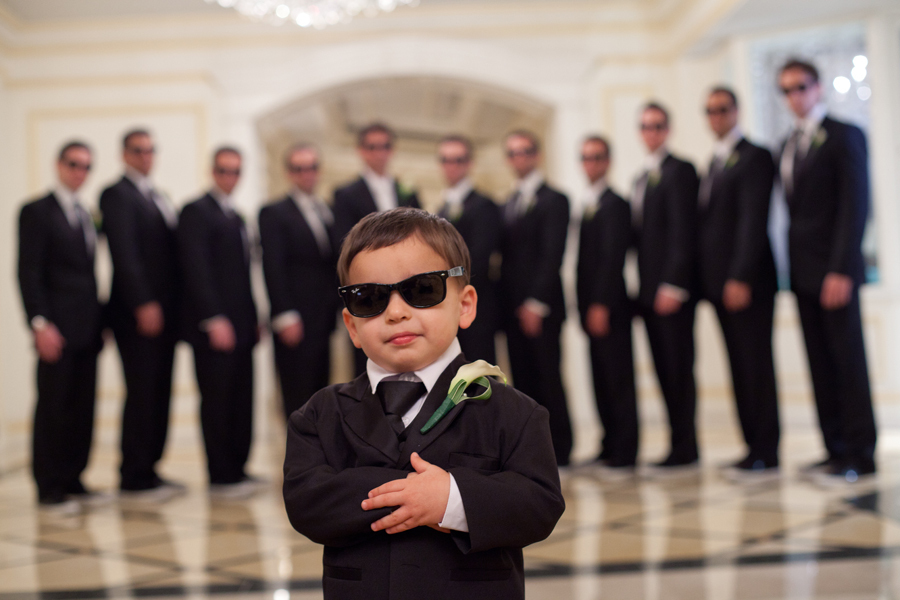 The youngest member of this bridal party is front and centre – and has some serious attitude.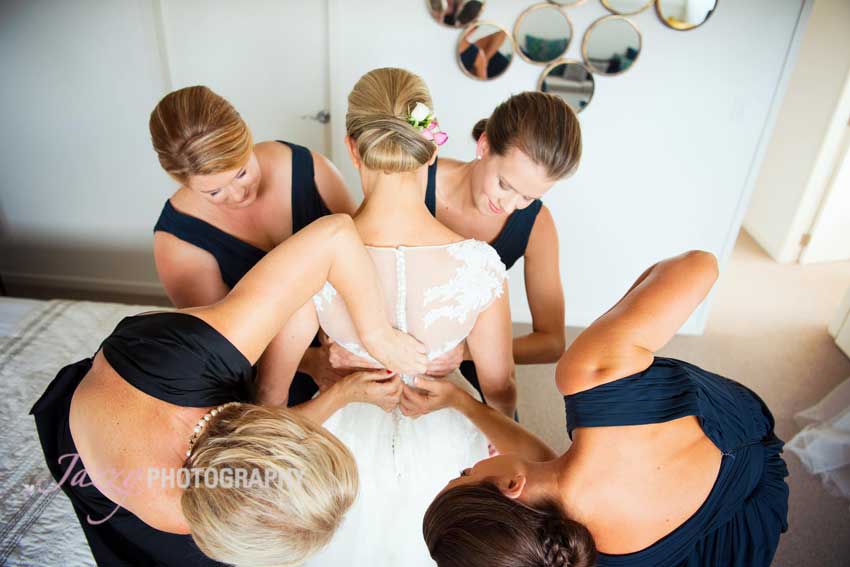 Many hands make light work.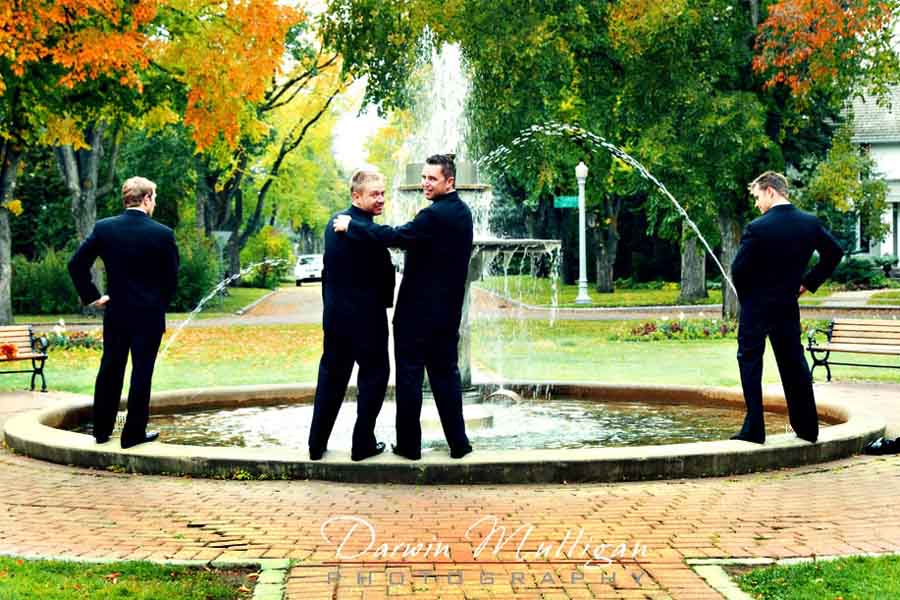 Proof that just because you're getting married doesn't, necessarily, mean you have to give up the little boy jokes.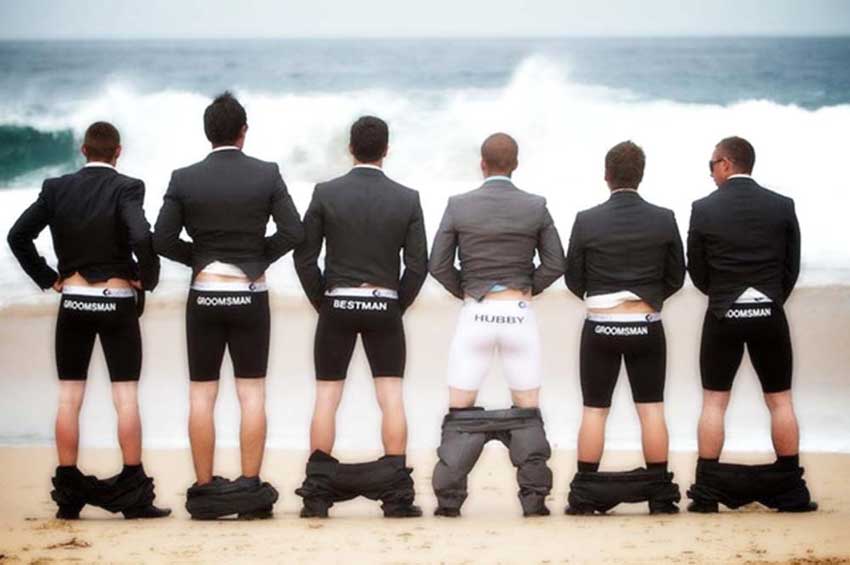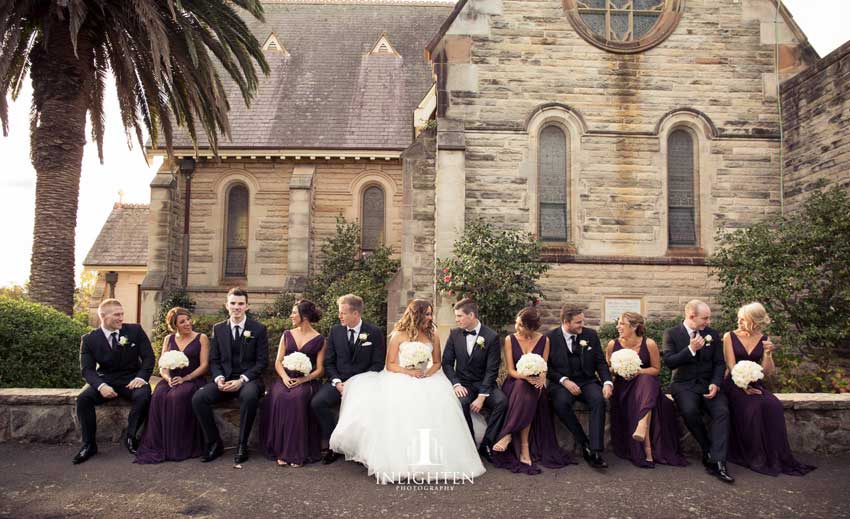 A far cry from the usual very posed bridal party wedding photos, this one is just a casual shot of the group sitting around having a chat – and it's quite lovely.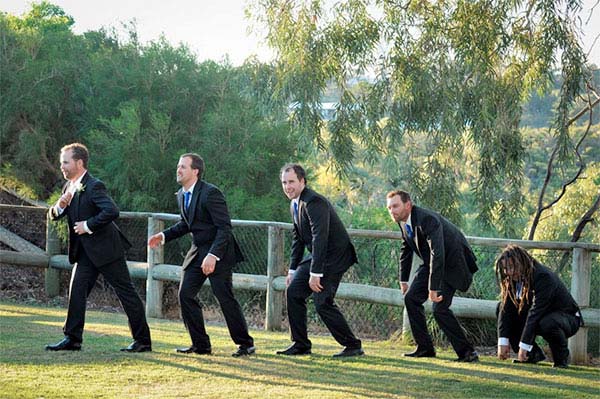 The bride must feel pretty fortunate to be marrying the most evolved of this friendship group.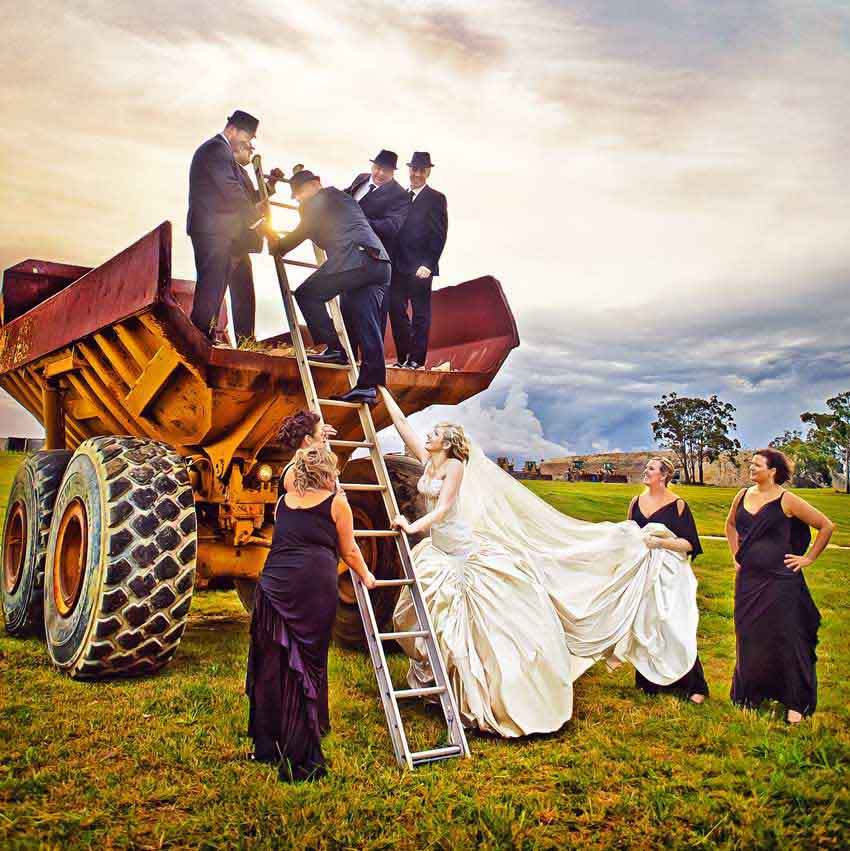 Well, it seems holding your wedding on a farm has plenty of benefits, including the opportunity for some truly eye-catching and unique bridal party photos!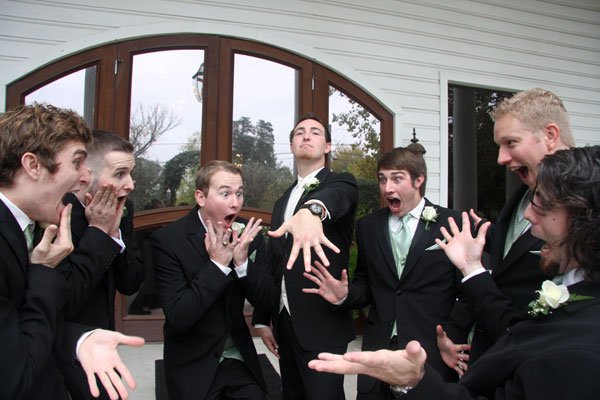 OMG, guys, check out my bling!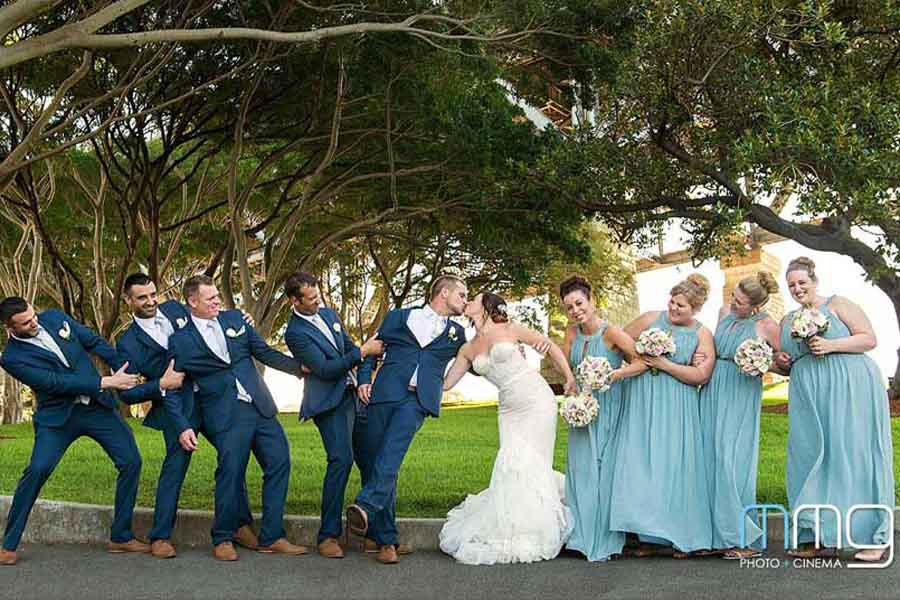 Just. One. More. Kiss…
xxx