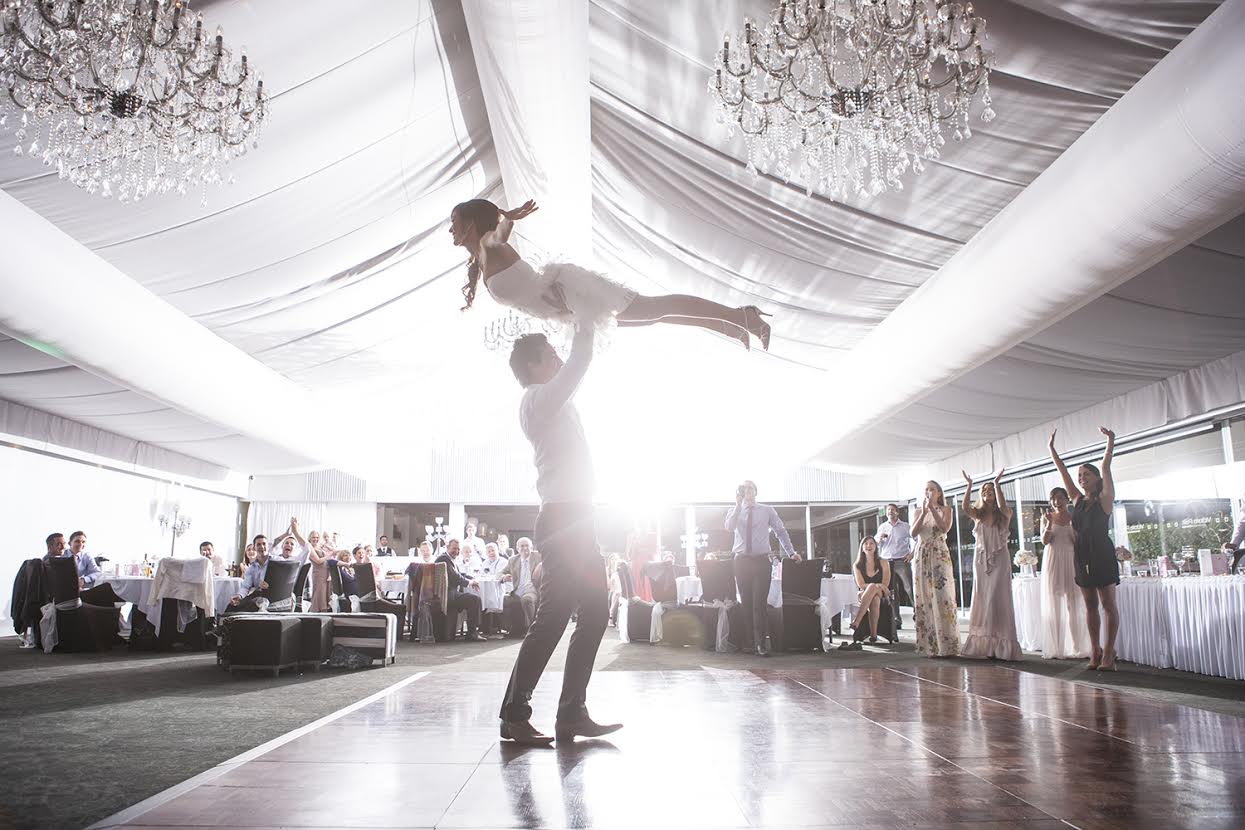 Some couples view their first dance on a terror scale that's equaled only by public speaking. I mean there's all those people you know, and they're all looking at you … it's enough to bring on a massive case of stage fright. But with a little planning and foresight, you can tip the scales from endurance to excitement. Here are 10 tips to get you started on the right foot. Ehem!
Stick with what you know
It may seem obvious, but the best foundation for a great first dance is to perform it to a song you love. If that means opting for the Foo Fighters over the Righteous Brothers, then so be it. This is your first dance as newlyweds – it's supposed to reflect your unique personalities and relationship. Plus, you will always put more soul into a song you love rather than one you feel you should have.
Learn with the pros
The idea of choreography or dance lessons can sound over-the-top, but to many people they're worth their weight in gold, since it means you don't have to be creative, make up a routine or try anything spectacular. Someone will simply give you the steps and teach you how to do them properly, meaning all you have to do is remember them. Master that and the dance floor is yours.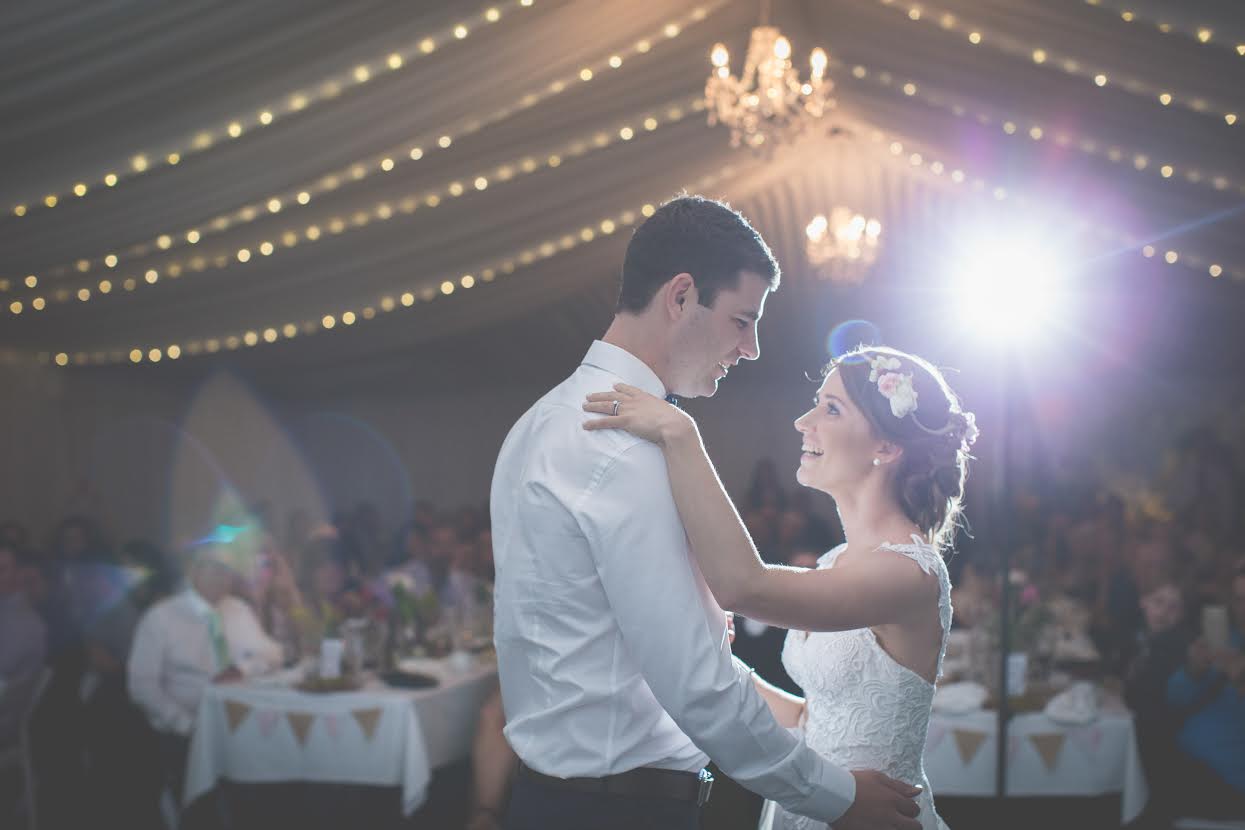 Version control
Liaise with your band or DJ to confirm which version of the first song you want to play to ensure you have the same one in mind. After all, the steps or routine for Can't Help Falling in Love will differ markedly for UB40 and Elvis Presley, and no bride or groom wants that dawning moment of oversight horror as the first bars of the song ring out around the reception.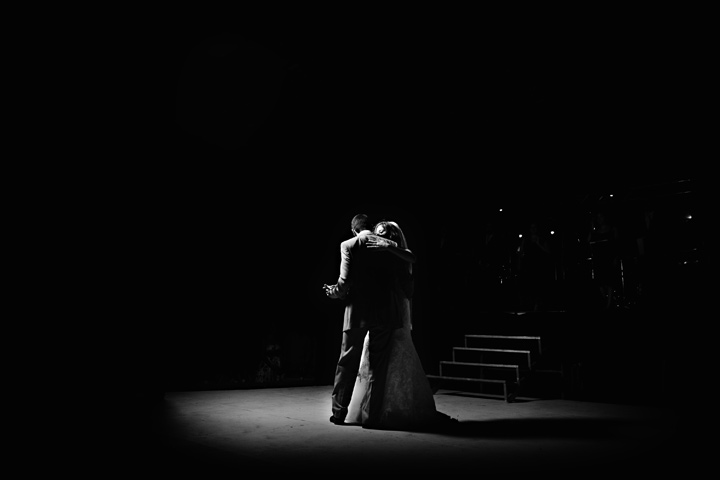 Be comfortable
Act like Carrie Bradshaw and think about the shoes. You might have worn a pair of gorgeous heels for the ceremony, but they're probably not really cut out for the dance floor. So don't feel any guilt about ditching them for a more practical pair, say ballet slippers that will let you twist, turn, dip, waltz and more in comfort.
Get unplugged
You've probably heard of an unplugged ceremony, so why not an unplugged dance, where guests don't film you with cameras and other devices? You're guaranteed to relax more if you're not worried about doing something stupid that ends up online and, of course, your videographer doesn't need the back up – they already have an expert eye.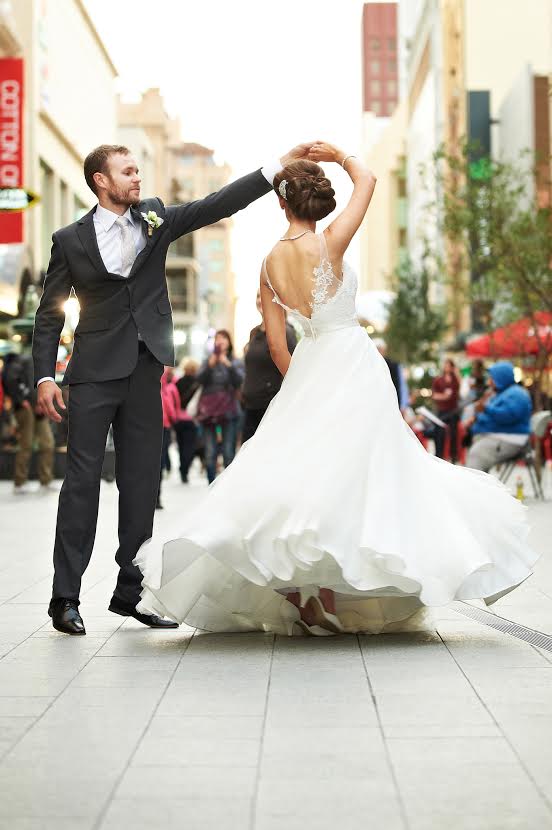 Just try your best
Don't aim for perfection. No matter how many classes you take, you are probably not going to pull off the perfect routine on the big day. And you know what? People won't care. It's not Strictly Ballroom, so just relax, embrace the faults and errors, and enjoy the dance for what it is – the first of many as a married couple.
Mix it up
Think about using a mash-up, like they do in the movie Pitch Perfect, where two or more already great tunes are combined into one. Here, the motive is simple – start off with something intimate just for the two of you and then bring in more energy that your guests won't be able to resist. It's instant fun and cuts down on the time everyone spends gluing their eyes to you.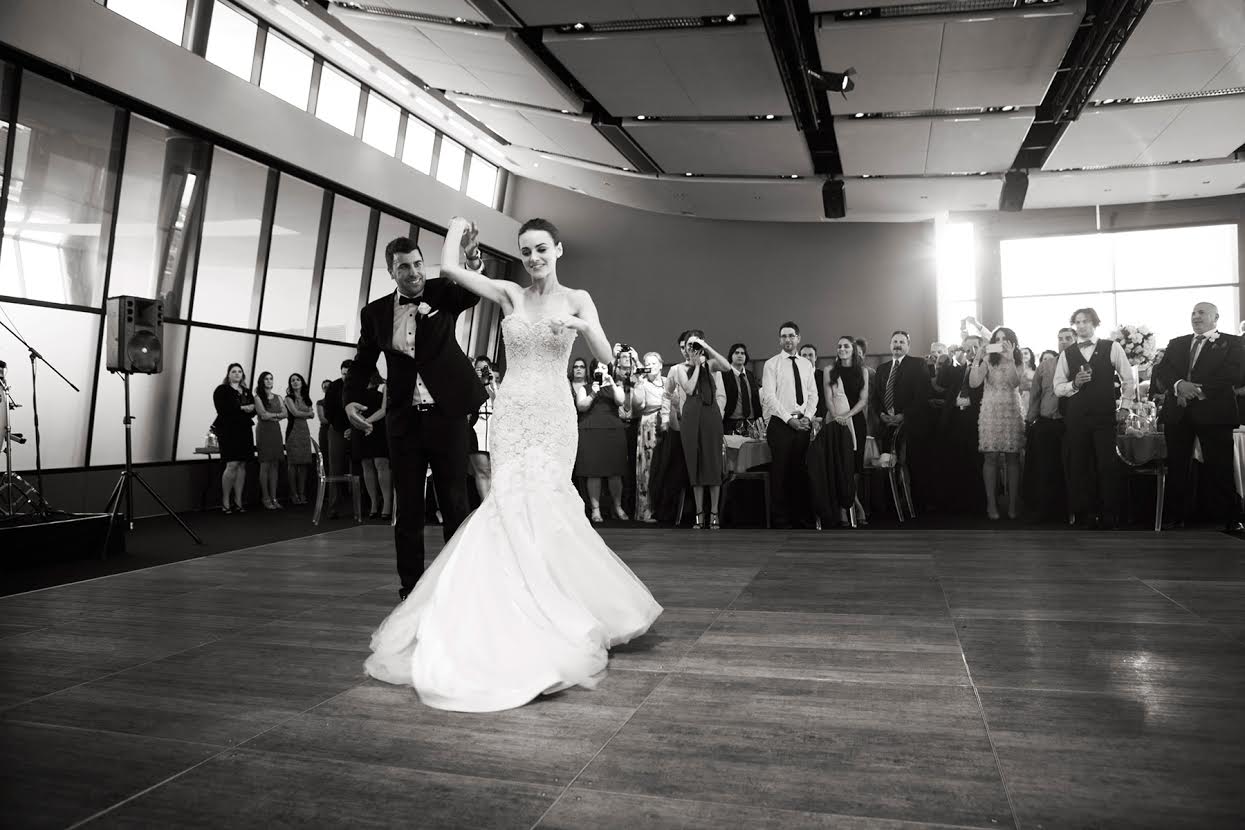 Do a test run
Wear in your shoes, because nothing will bring on the blisters faster than a night of dancing on new shoes. On a similar note, think in advance about what kind of movements will work with your dress. After all, there's no point in planning a dramatic salsa dance, if your dress design is really only built for very small steps.
Keep it simple
It's a good idea to keep it short and simple if you're nervous. After all, the bride and groom might take to the dance floor first, but that doesn't mean they have to stay out there alone. If you're really not comfortable being watched, just instruct your MC to direct the wedding party to join you after even 30 seconds so you can relax and enjoy the moment out of the glare of a sole spotlight.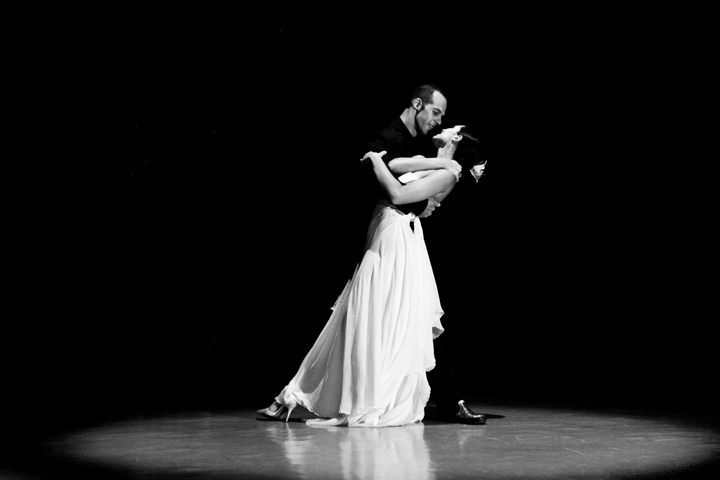 You don't have to be serious!
Last but not least, if you're really unequivocally terrified about getting it wrong, pick something that comes with ready-made steps. It's probably going to be a cheesy number such as YMCA, but we all know it's coming out at some point anyway, so why not just get the night off to a rocking good night.
Will you be choosing a wedding band, DJ, singer or something different for your wedding day?