After the sneak-peak of Pia McElroy and George Dunn's AMAZING 'dirty' wedding dance back in September – courtesy of Milque Photography & Films – I now have the full story of how a professional singer and an architect with two left feet came to wow 120 guests at their romantic Brisbane wedding.
Thirty-one-year-old Brisbane girl Pia McElroy was born to perform. Coming from a family of entertainers, "we grew up singing, dancing and performing most of our lives," she says. "It's in my blood and I have been blessed to do it for a living."
Architect George Dunn on the other hand, also 31, was born with two left feet. And although he'd never really had a reason or opportunity, he'd always wanted to learn to dance. So when Pia decided she'd rather not sing at her own wedding – "it didn't feel special to me," she says – the couple began a dancing journey that would have them falling in love all over again.
"My favourite wedding song of all time is "I've Had the Time of My Life" from the movie Dirty Dancing," explains Pia. "Their epic love story and how he taught her to dance reminded me of George… and my quest to teach him how to dance."
She adds, "When I told George the dance I wanted to learn he freaked out… but accepted the challenge on the agreement that we hire a choreographer to teach us the steps."
It turned out that few choreographers knew the exact steps to the iconic closing dance, much to the bride's frustration. But after three teachers and 18 lessons, just two days before the wedding, they were ready.
"All those hours practicing the dance and the lift in our bedroom finally paid off!" beams Pia.
"To top things off, our guests had no clue. They were in for a surprise!"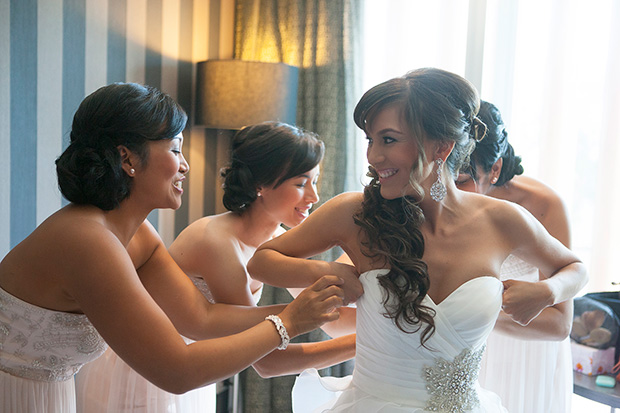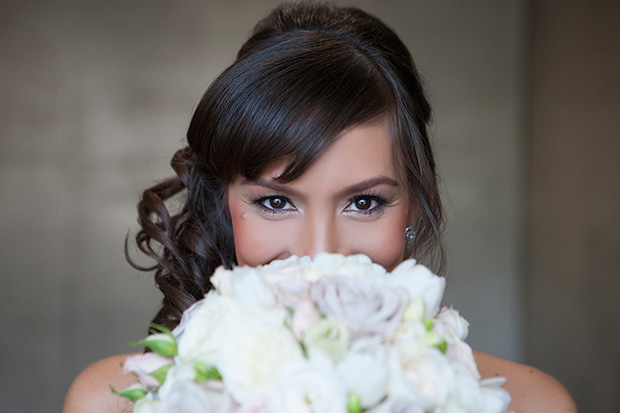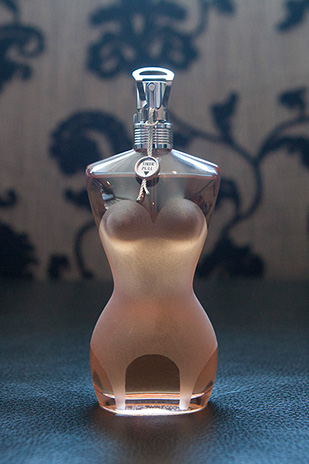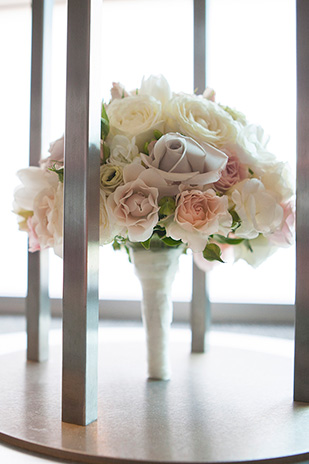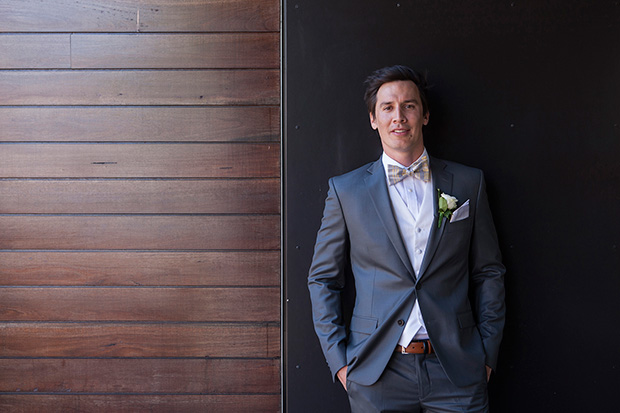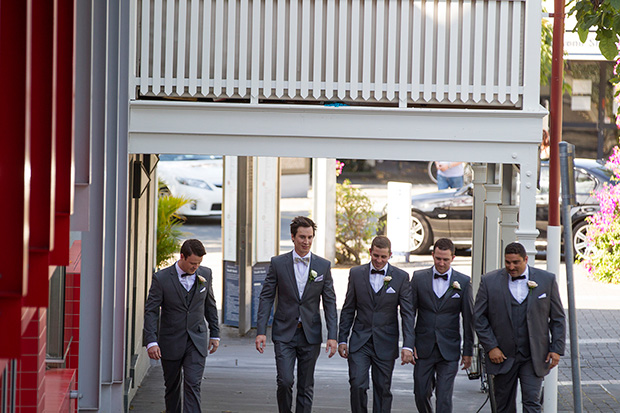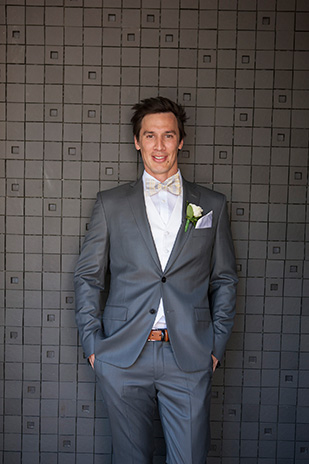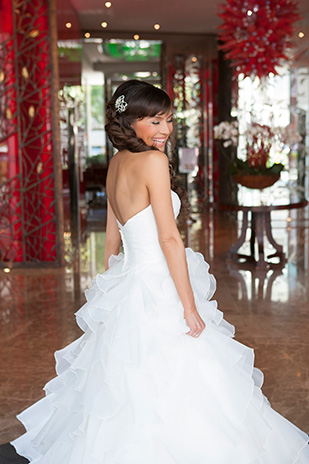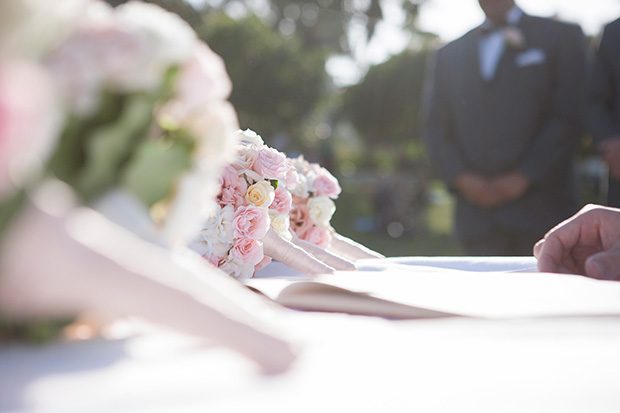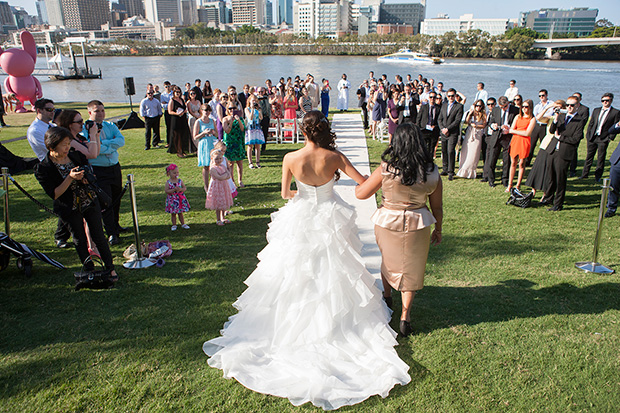 The pair exchanged vows at River Quay Green, South Bank, in front of the restaurant where George proposed on Valentine's Day just short of their eight-year anniversary.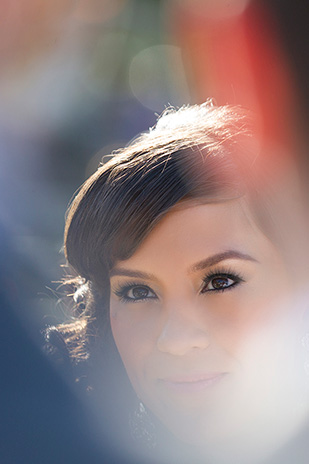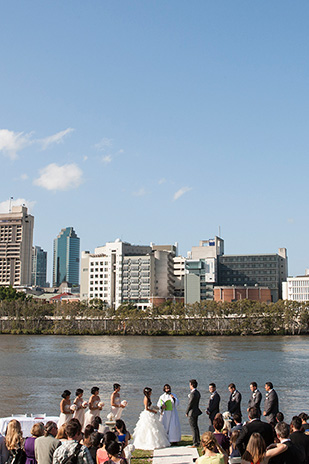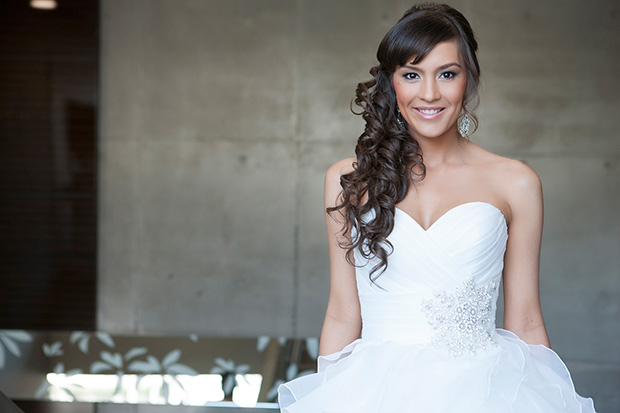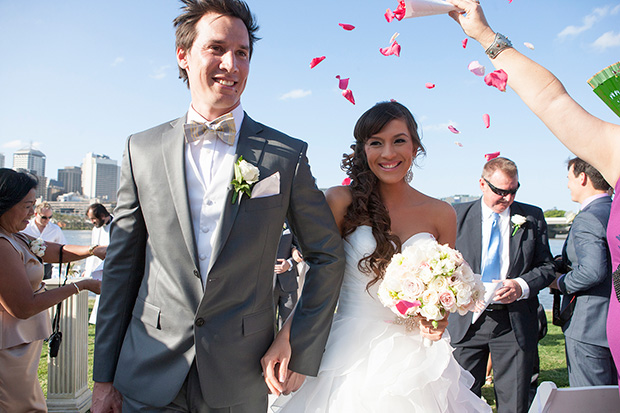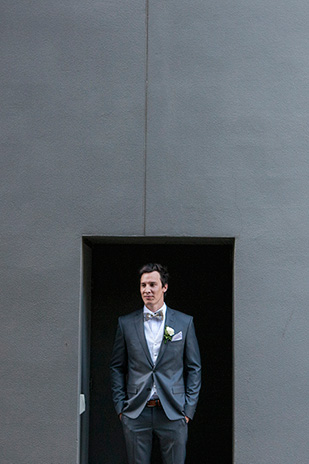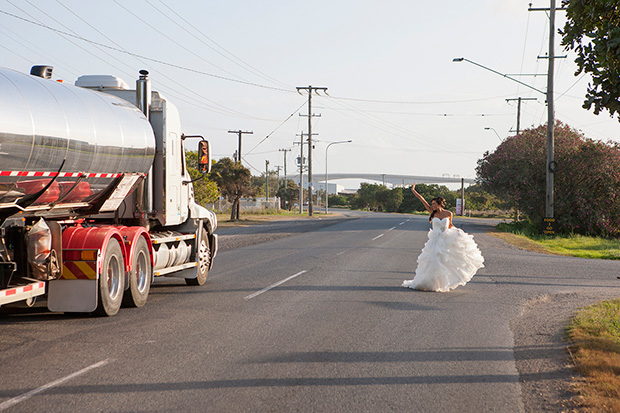 Pia wore a stunning ruffled gown, strapless with a sweetheart neckline and dazzling beaded motif.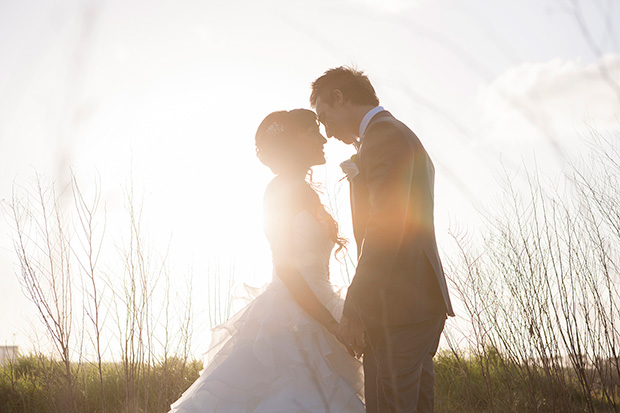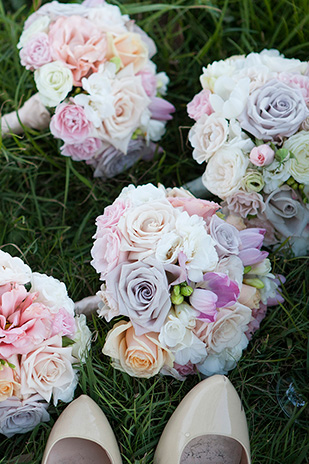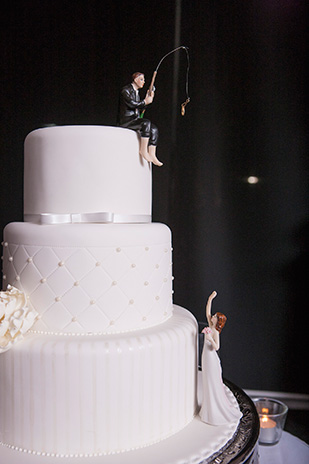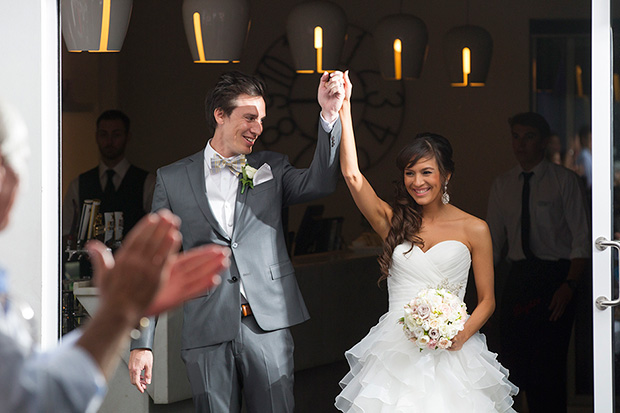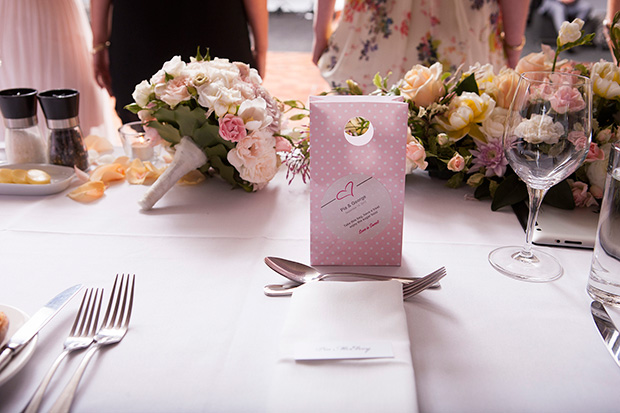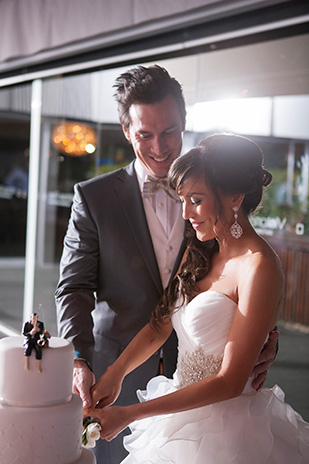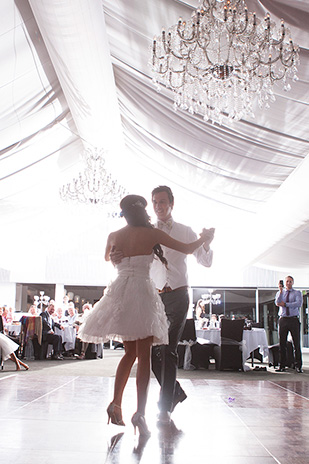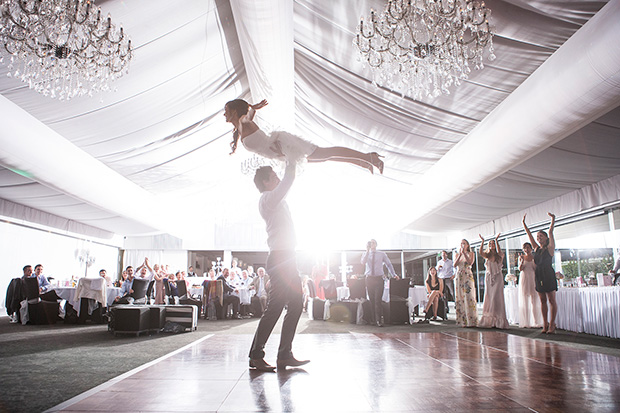 Photos courtesy of Milque Photography & Films.