Looking for the ideal wedding reception venue is like looking for a needle in a haystack. And if you are looking for a farm wedding venue, then you are probably looking out for the ideal haystack more than a needle. And perhaps you are also looking for a barn, some friendly animals, and some awesome rustic photo opportunities as well.
Let's keep imagining. As well as the haystack, let's throw in a romantic spot for your ceremony, a first-class dining room lit with fairylights or under the stars, champagne flowing, delicious food, a tender first dance together and all of your family and friends. Have we left anything out?
If you are dreaming about a farm setting for your perfect wedding day, Victoria has some of the most incredible reception venues to choose from. From intimate gatherings to festive extravaganzas, our couples planning their weddings are blessed with a treasure trove of choice.
For the very best haystacks, barns, animals and more, see our list below.
Top Ten Farm Wedding Venues in Victoria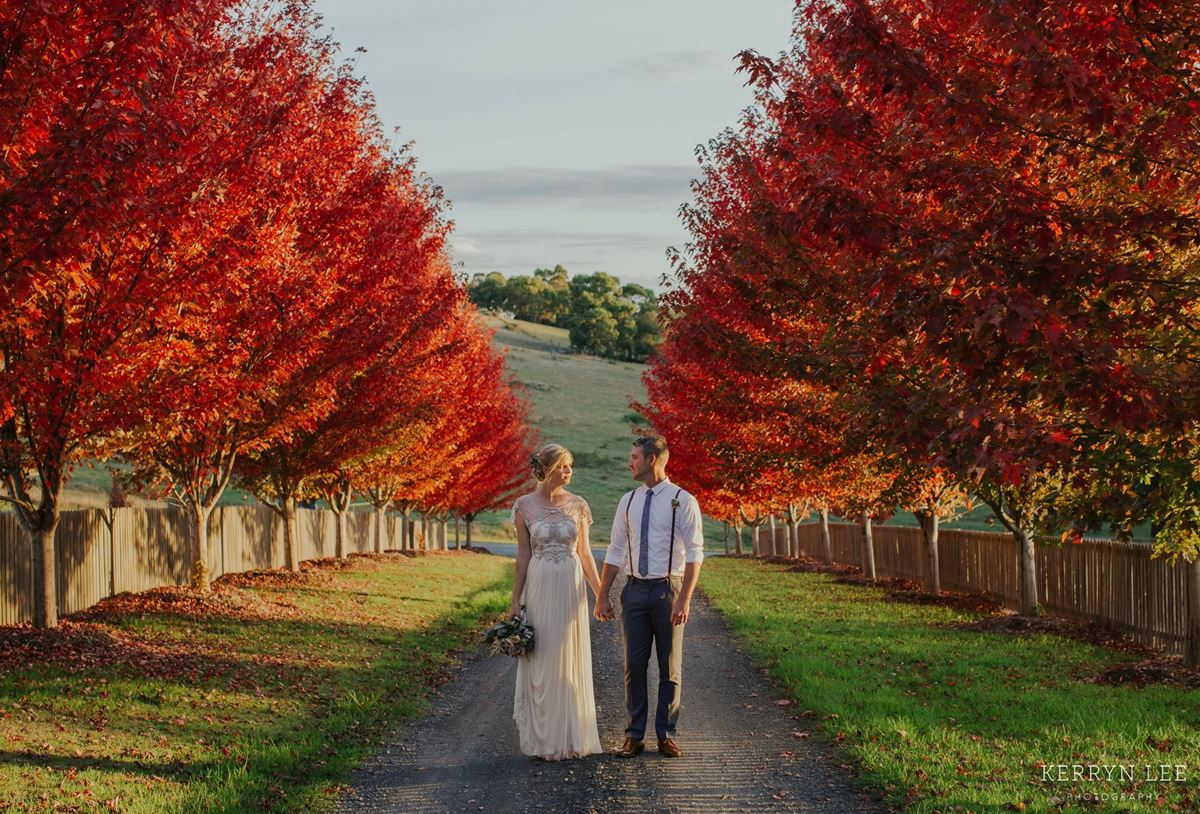 In the beautiful Yarra Valley not far from Melbourne you can find Gum Gully Farm, a wedding venue that is famous for its friendly character and big heart. Hand built by the Jones family who runs it, you can choose to say your vows outside amongst nature or in the rustic (yet air-conditioned) wedding chapel. Your reception is held in the mud-brick barn which boasts huge open fireplaces, a covered veranda, red brick floors and is decorated throughout with historic artefacts and buckets of fresh flowers. You can choose a sit-down or cocktail style menu from their in-house catering, and BYO your favourite wines and beer. Warm and relaxed and just unforgettable!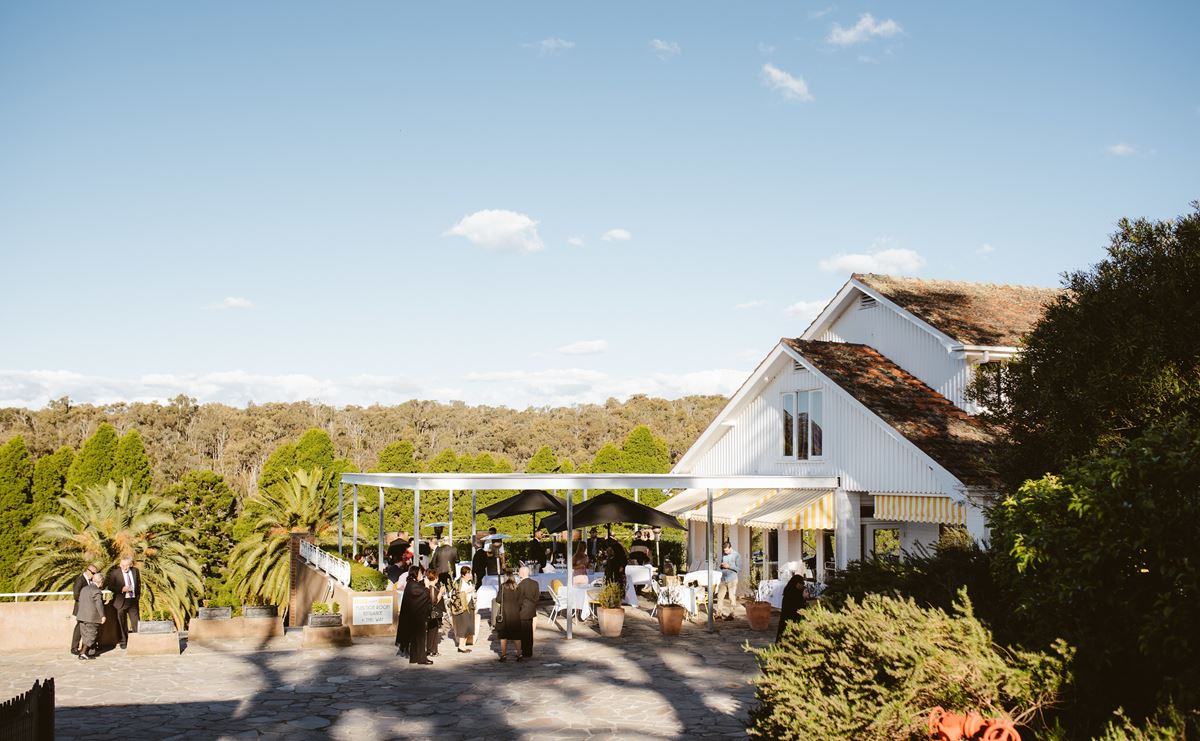 For a farm wedding setting with touches of European charm, you have to visit Farm Vigano. With hundreds of successful wedding days under their belt, they really know how to throw a party here that is elegant, seamless and oh so memorable! The captivating panoramic views from the Italian Terrazza will provide the ideal backdrop to your canapes and drinks at sunset as well as some spectacular shots for your wedding album. This incredible venue will have all of your guests talking for months afterward.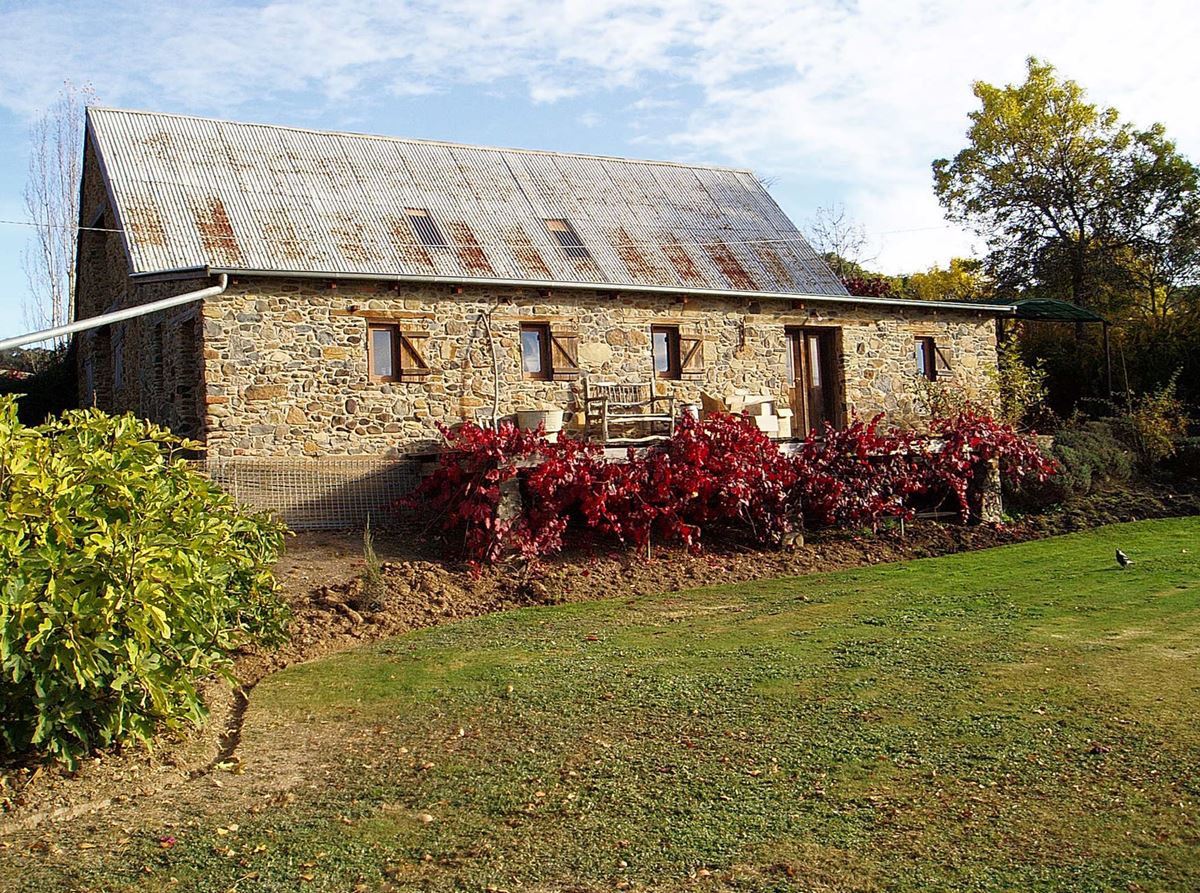 Set around original 1850s golden stone farm buildings, this farm makes for some stunning photographic backgrounds. Tucked away in the Mt Macedon Ranges the gardens at Lavandula are vibrant and fragrant in every season, but in summer the lavender is at its most magical. Couples who have been lucky enough to marry here rave about the quality of the food and service as well as the incredible attention to every detail of their special day.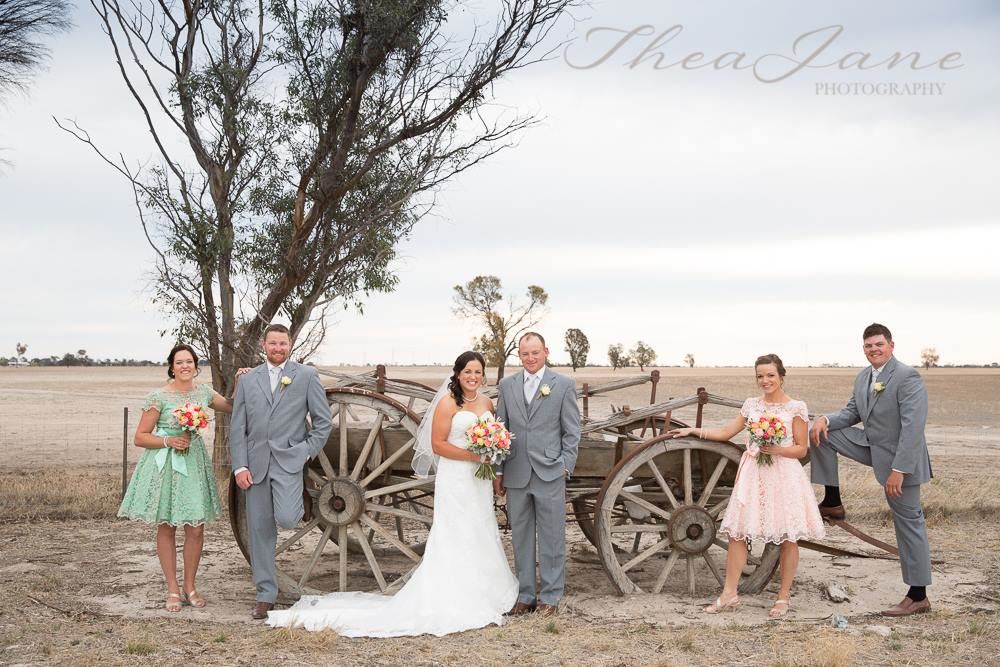 Sylvania Park is hidden away at Horsham and is a diamond in the rough just waiting to be uncovered. This wedding and reception venue also boasts two recently renovated homesteads available for accommodation for your bridal party. Take a look through the photos in their photo gallery to see just how perfect your wedding album will be when you get married here. Sylvania Park offers everything you could need, all in a beautiful and secluded setting tucked away just for you.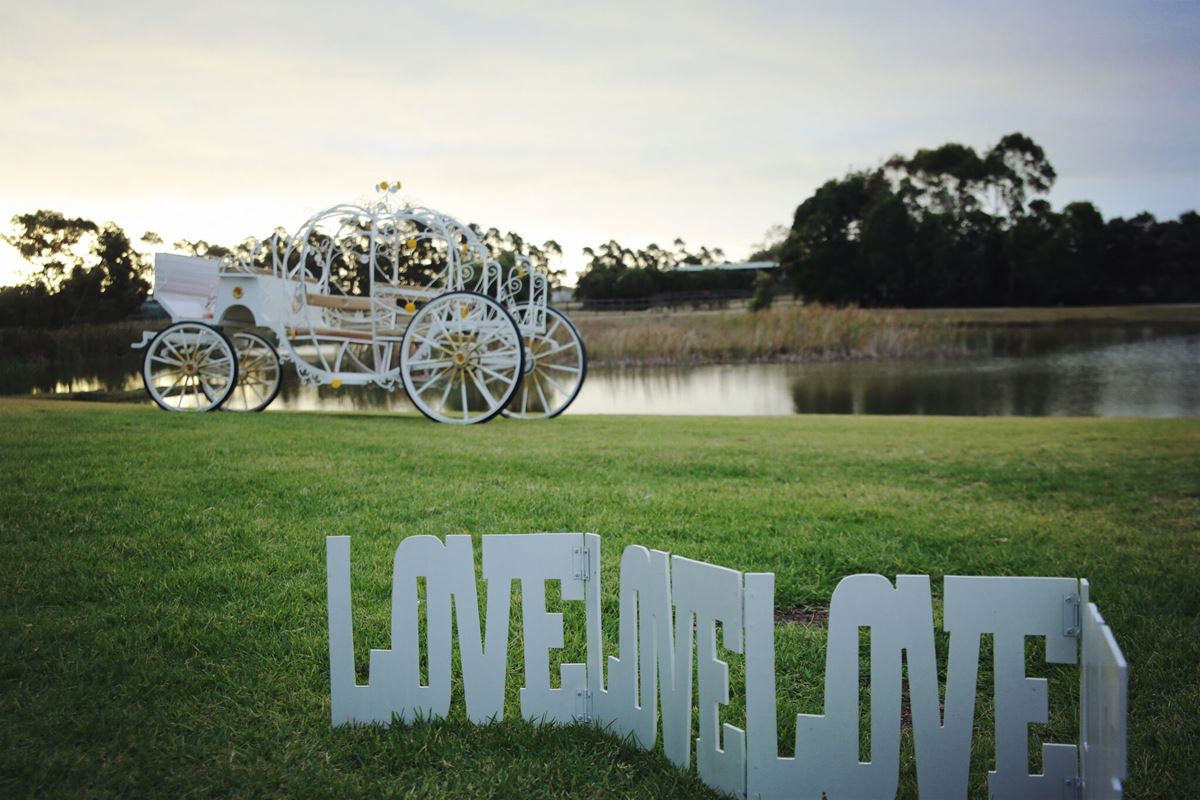 A farm wedding in Victoria certainly doesn't mean you have to be trudging through the paddocks in your boots, as you will see from the opulence and sophistication at Jolong Park. This world-class equestrian facility has a gorgeous contemporary function centre where no expense has been spared to create a world of luxury for its guests. The event space extends across two massive levels and opens onto huge balconies, seamlessly blending outdoors and in. With a breathtaking view across the lake and the horses in the distance, you really have the best of everything here.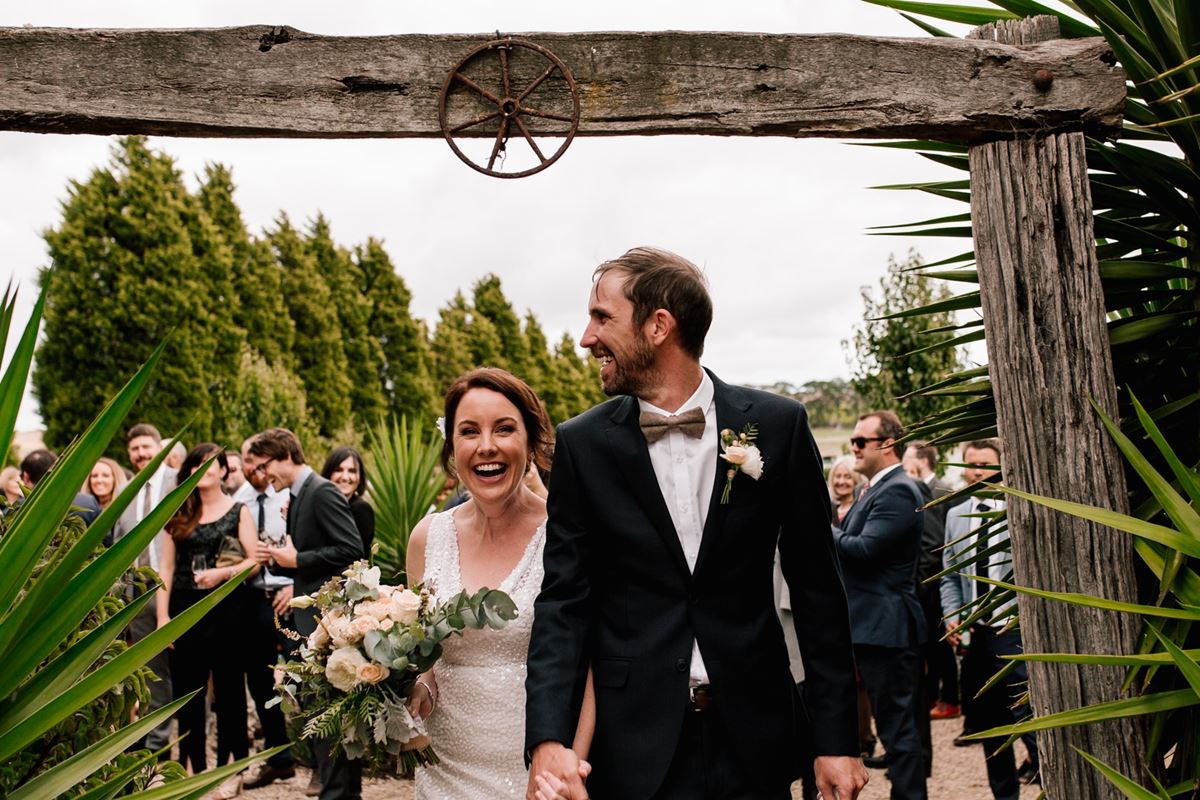 If you are searching for a more relaxed, bohemian vibe to your farm wedding, try Harvester Moon on the Bellarine Peninsula. The décor here is rustic to the core, with so many sweet and whimsical touches that you will find yourself constantly surprised and delighted. The managers are warm, friendly and accommodating, and understand how important it is that your day be tailored just to you. For fantastic food, loud music, dancing under the stars, and a rollicking good time, you have to check out Harvester Moon. You will be so glad that you did.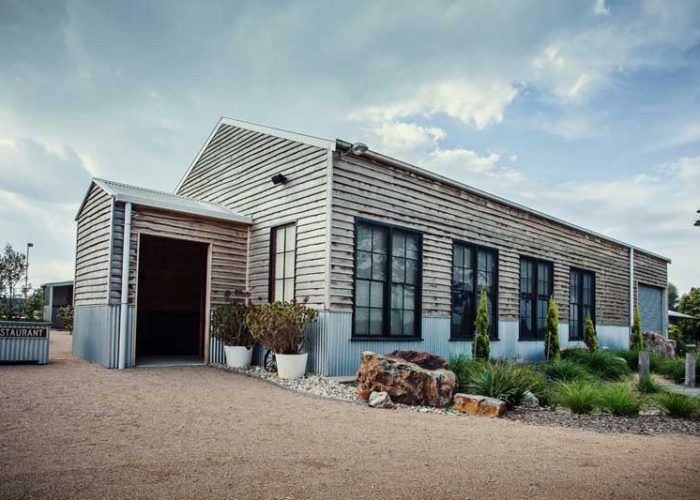 This wedding venue is created from a renovated 1950s shearing shed and has a vintage rustic look but with a modern feel and conveniences. The venue is lovely with minimal theming but with some imagination and resourcefulness design transformations can occur and will wow all of your guests. This is a wonderful spot to set your creative self free, and craft the wedding theme of your dreams, or be guided by the experienced planning team. With full-service facilities, you can choose from multiple food menus and drinks packages, and it will all be served to you by their delightful staff.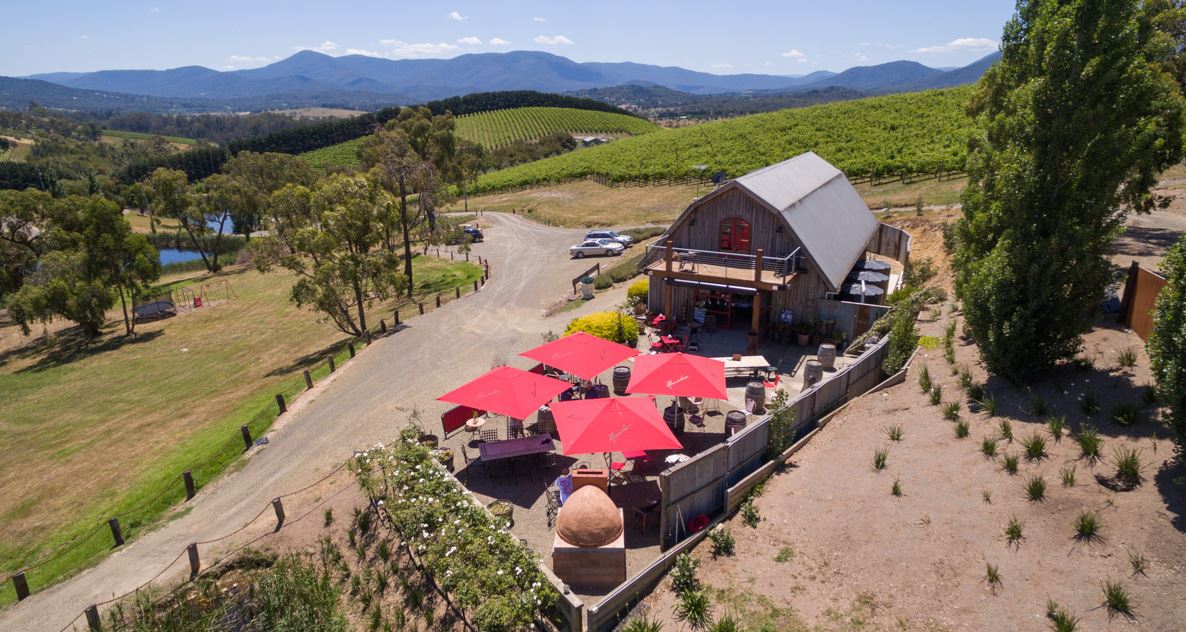 Hanrahan Estate offers a little bit of everything, and so much more! Partly a farm, partly a vineyard, partly a wedding venue, this space is where celebrations are held, drinks are enjoyed and fantastic times are had. The eclectic barn is recently built and reminiscent of the American Midwest, making for a very impressive backdrop to your photos. If you are looking for something that can tick all of your boxes and ensure you and your family have an unforgettable day, talk to this friendly team today. They have done wonders with so many couple's weddings; you'll be so excited to see what they will bring to yours!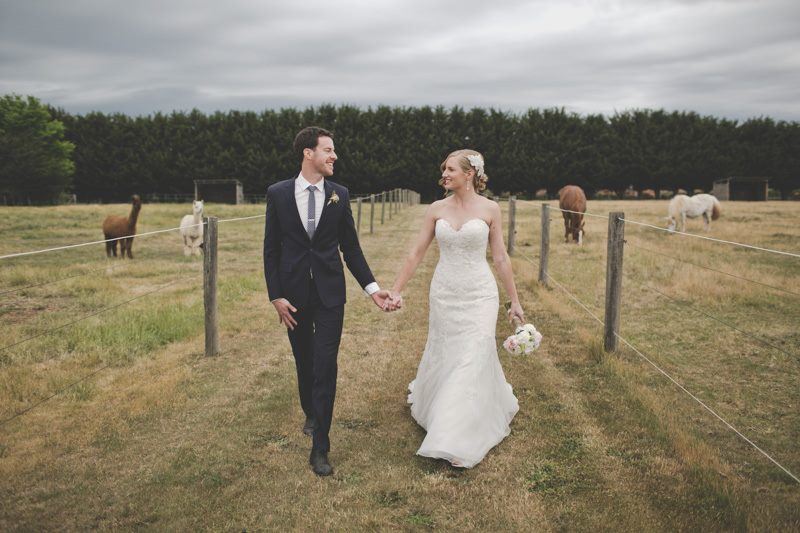 One of the greatest things about farm weddings is that they can last for days. Farm weddings have the capacity to become wonderfully-long festivals when just one afternoon won't do. This is what Hedge Farm was built for. There is an abundance of spots to choose from for your ceremony and reception, as well as accommodation so that your guests need never go home! You simply must inspect it to do it justice; see the gardens, gallery, barn, stables, cottages and even the gorgeous converted railway vans. They arrange for catering to come in and can recommend some delicious food options including formal dinners, food trucks, buffet or cocktail style and more.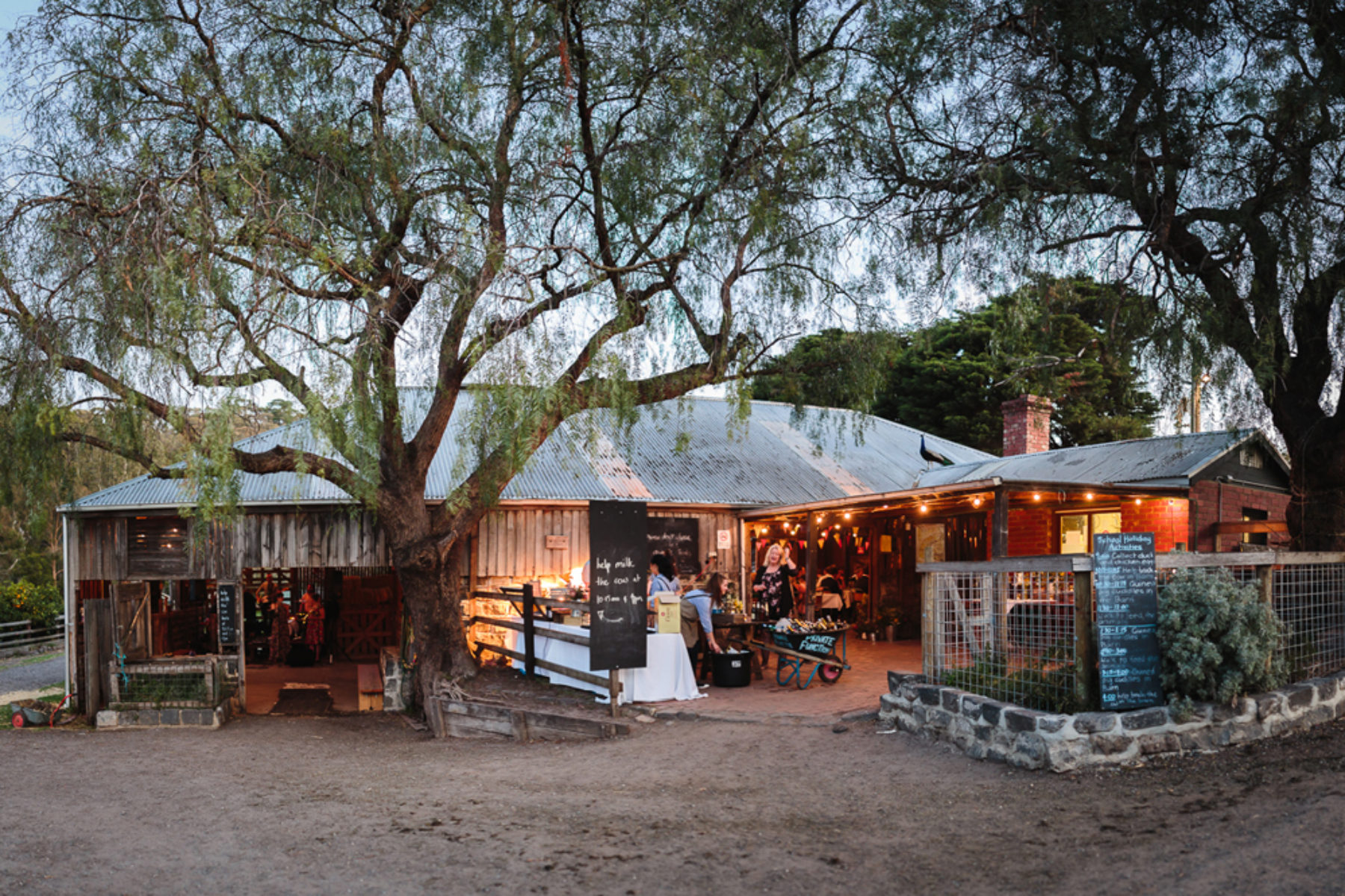 In the heart of the city lies a very different kind of farming space, and that is the enchanting Collingwood Children's Farm. Tucked into a corner of the Yarra River in Abbotsford and peppered with animals of every size and shape, you will feel like you have stepped into another world when you visit here. Food is created by the Farm Café and celebrates the best of local and seasonal produce. You can have your reception in the café, in the refurbished barn or in a marquee. The farm also caters to external events, so they can bring the delicious food to you wherever you are, although then you wouldn't be at the farm!