The Christian faith is fairly open and flexible when it comes to Christian wedding music, but if you are choosing to have a Christian ceremony the chances are you will want to include some traditional elements such as Christian hymns, and the church organ.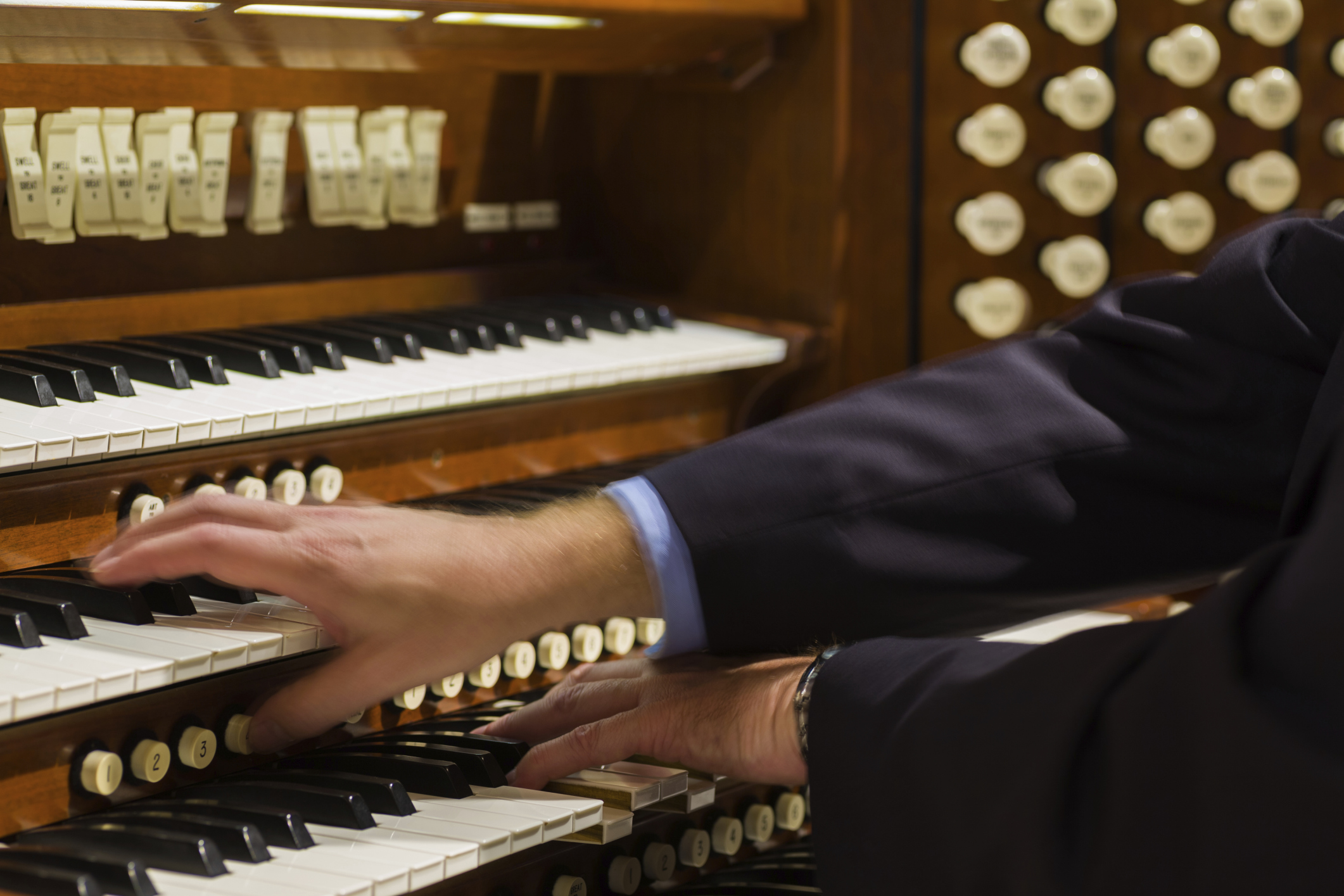 Here are a few ideas on Christian wedding music to get you started:
Musical accompaniment for a Christian wedding ceremony
The organ is a true icon of Christianity and the majority of churches will have an organ as well as a dedicated organist. Before you dismiss the organ as old fashioned or out dated, imagine the impact it could bring to Wagner's 'Bridal March' or Mendelssohn's 'Wedding March.' The organ captures the essence of a Christian wedding ceremony so go along and listen to the organist at your chosen church before you make a decision.
Another long held tradition in the Christian faith is the church choir. The hymns and songs you choose will be given added energy and zest when your guests are backed by a choir, so consider including them as part of your wedding ceremony. The choir can also perform a piece on their own while you are signing the register.
If you would prefer to have outside musicians providing the musical accompaniment for your wedding ceremony, most churches are very open to that, especially if you want friends or relatives of you or your fiance to provide the music. Just make sure the musicians in question are able to practice in the church and to check out the equipment and acoustics beforehand.

Christian wedding hymns
Traditionally two or three hymns are sung during a Christian wedding ceremony. These are the perfect way to involve your guests in your ceremony, so you should choose something that is easy to sing so then can join in. The lyrics of Christian wedding hymns tend to express faith, love, joy, hope, and commitment. Here are ten suggestions for popular hymns to include in your service:
Give Me Joy In My Heart
Morning Has Broken
Make Me A Channel Of Your Peace
Praise My Soul The King Of Heaven
Great Is Thy Faithfulness
For The Beauty Of The Earth
One More Step Along The World I Go
Be Still For The Presence Of The Lord
We Pledge To One Another
Lord Of All Hopefulness
Contemporary Christian Music
If you are looking for something a little more modern for your wedding ceremony, Contemporary Christian Music, also known as CCM, is a genre of rock and pop music that uses lyrics focused on the Christian faith. There are plenty of groups to choose from, or you can buy a compilation of Contemporary Christian Music to see which groups play the type of music you want for your wedding. Gospel music can also provide an uplifting alternative from traditional hymns.
Remember that the music you choose for your wedding ceremony is a reflection of how you feel about your faith, your marriage, and the future with your husband, so listen to a few alternatives to find something that is just right for you. If you want to use something contemporary in your ceremony, be sure to run it past your vicar or minister first to make sure they are comfortable with it.