Your wedding cake is such an important part of your styling, so why not have something amazing that reflects your personality and of course your love for each other? So if you are looking to find the perfect cake topper, here are wedding cake toppers for every wedding style!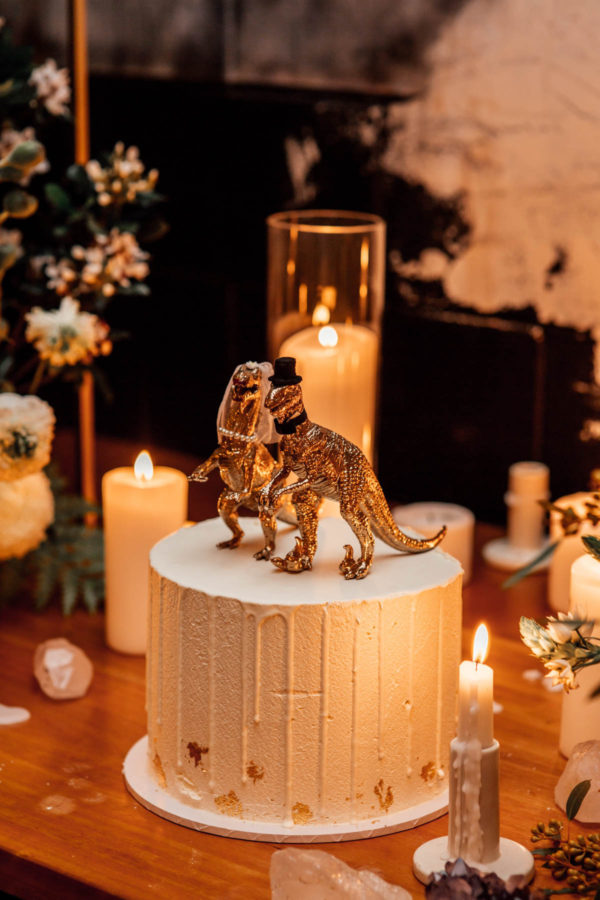 If you and your significant other are into an alternative style, what about a lovely dinosaur couple dressed up as newlyweds? The perfect way to embellish this lovely single tier cake.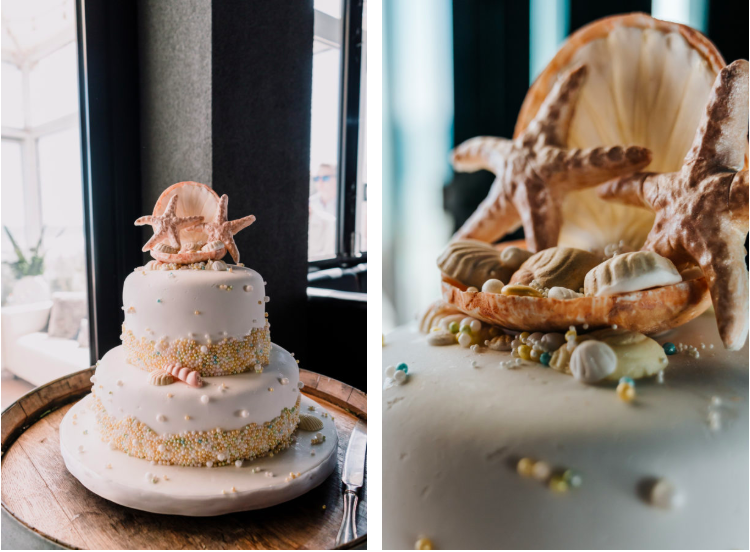 Are you planning a beach wedding? This beautiful seashell cake topping is definitely every mermaids dream! An amazing way to incorporate the ocean theme into your wedding cake.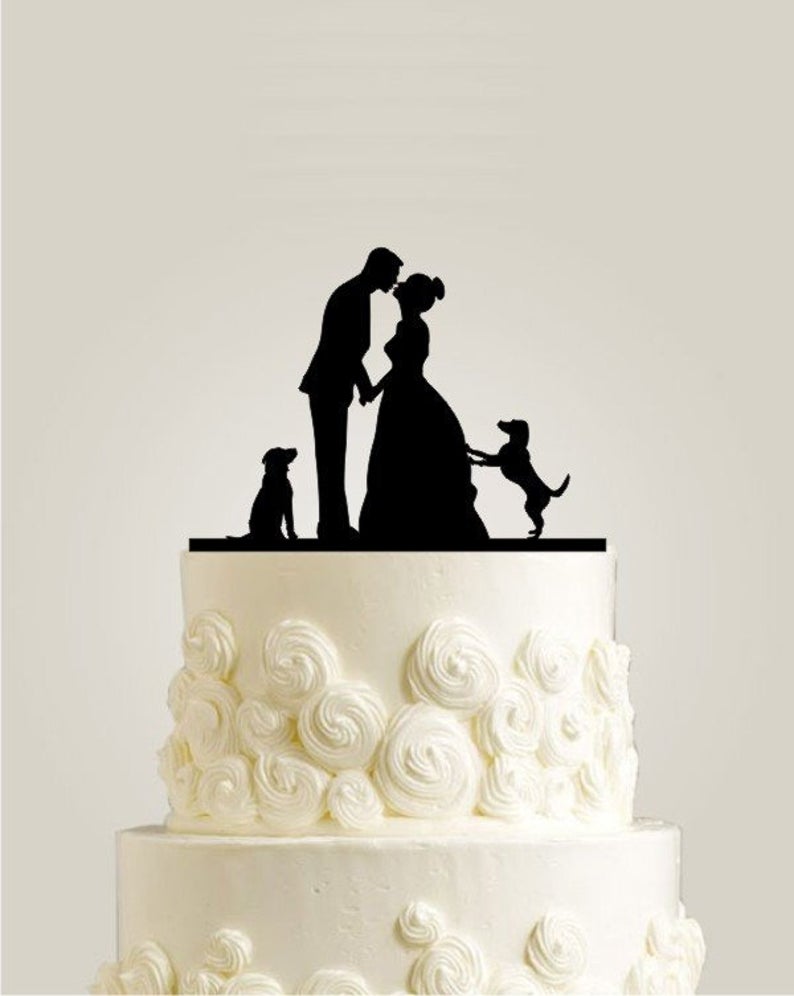 A classic groom and bride with a twist! If you have some furry family members that you would like to include in your wedding, this silhouette cake topper is just perfect for you. For a classic wedding style.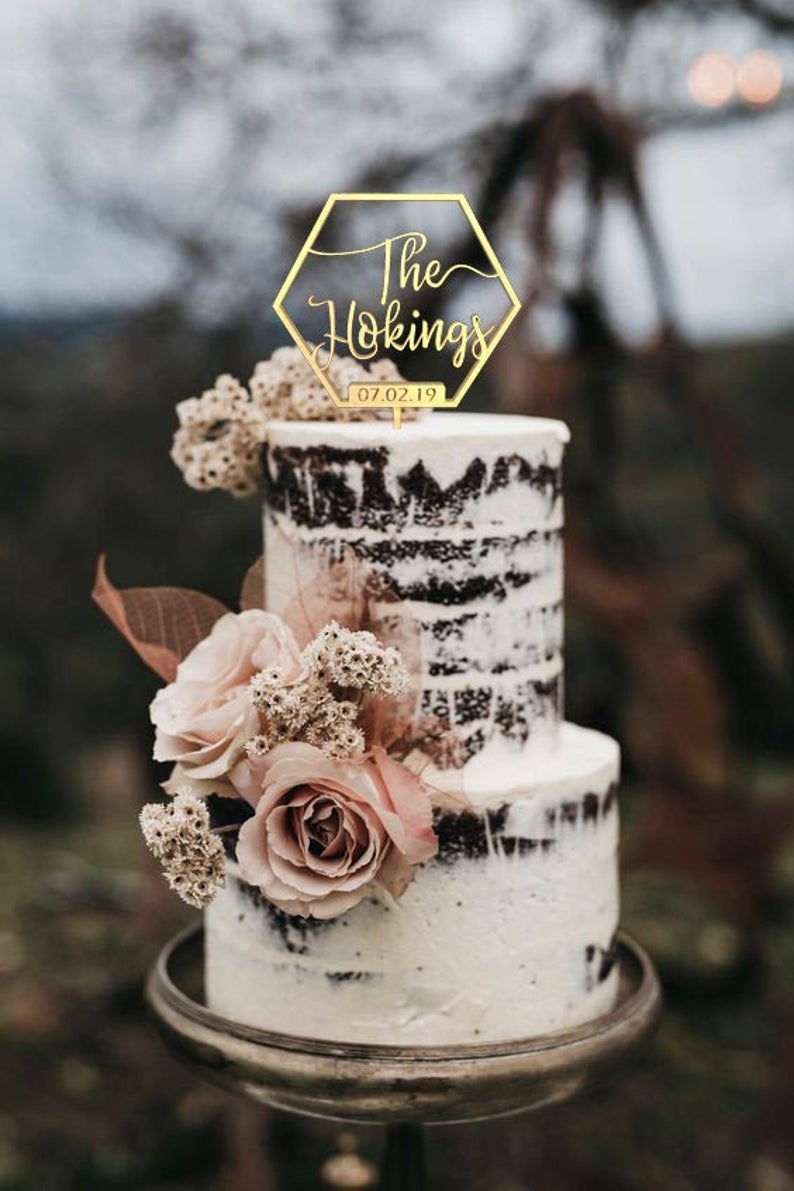 Are you going down the elegant wedding path? This gorgeous custom made geometrical topper could be the perfect addition to your cake. Simple yet elegant, isn't that what's all about? We really love the date detail too! So you can keep it as a cute little souvenir from your wedding.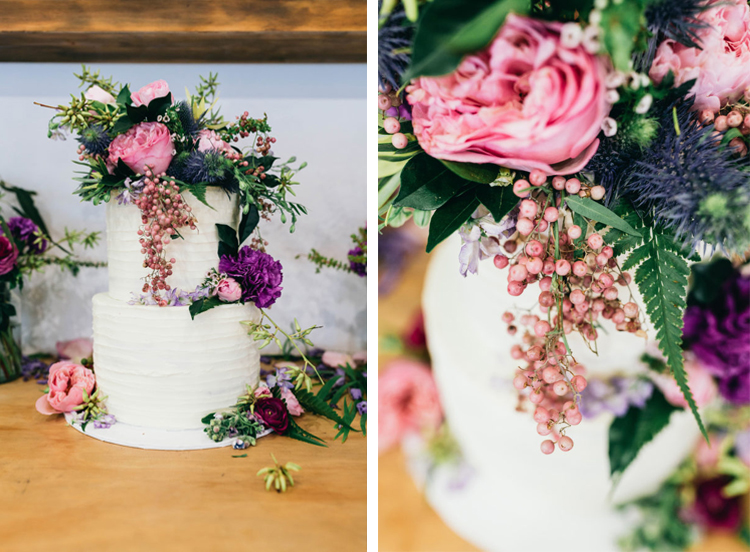 If you are looking for a more sustainable option that doesn't include plastic or acrylic, you could go for some over-the-top flowers! Make them big, bold and beautiful to create a jaw-dropping moment.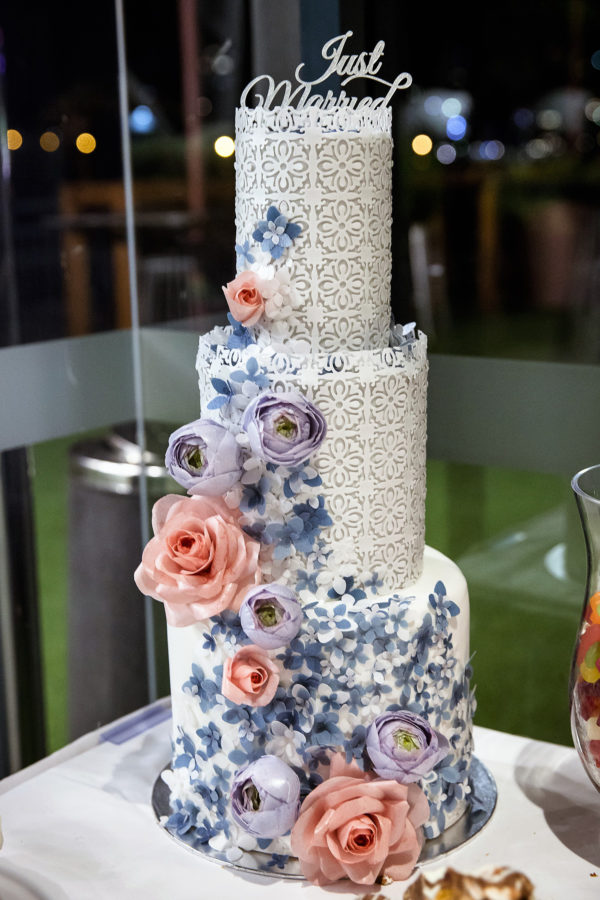 Add some sparkle to your cake with a rhinestone topper, the perfect complement to your luxury wedding styling. Take your cake to the next level and make it shine!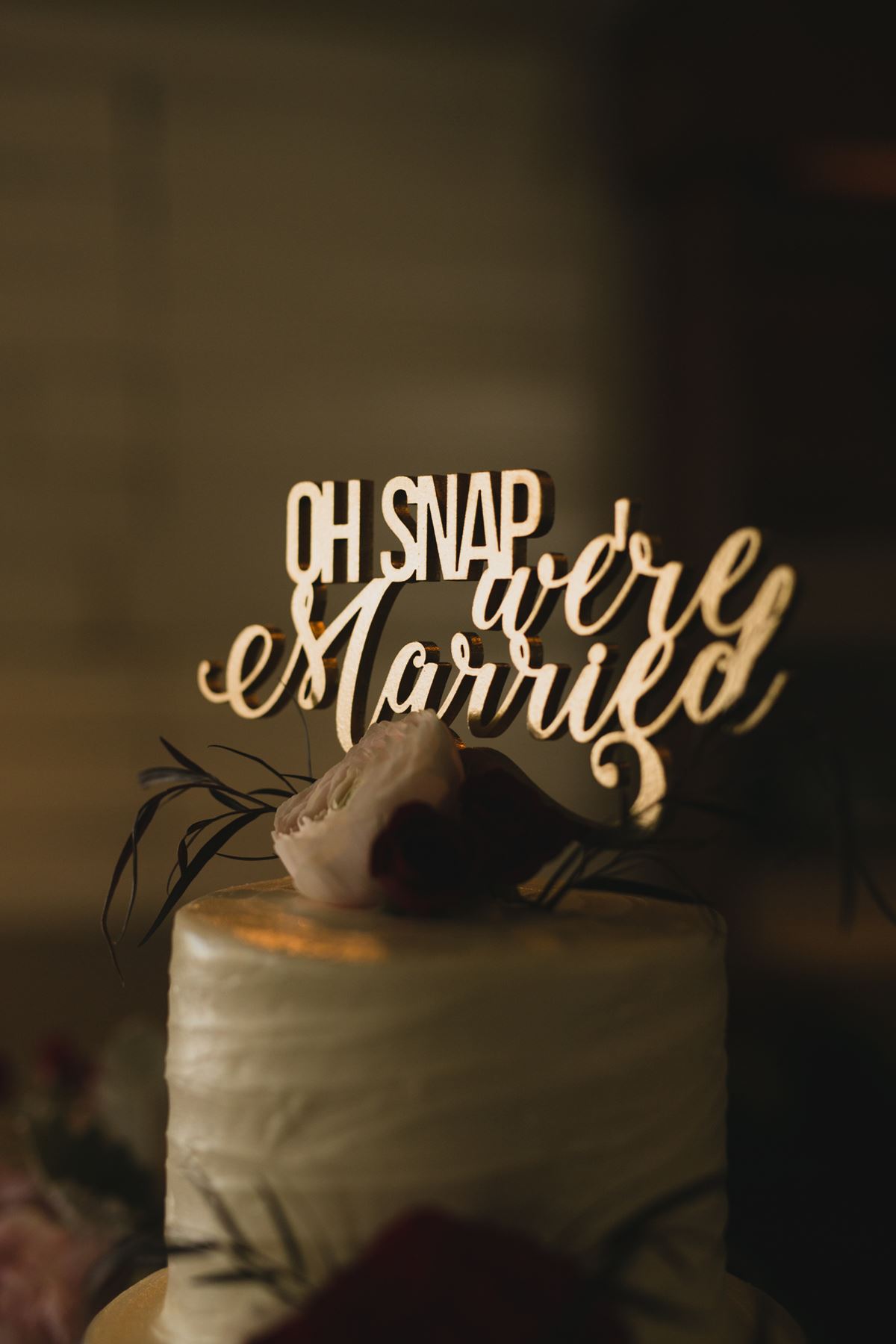 A nice laser cut quote or an inside joke that you and your partner in crime always say could be the real deal to decorate your cake. You can have it in acrylic or wood.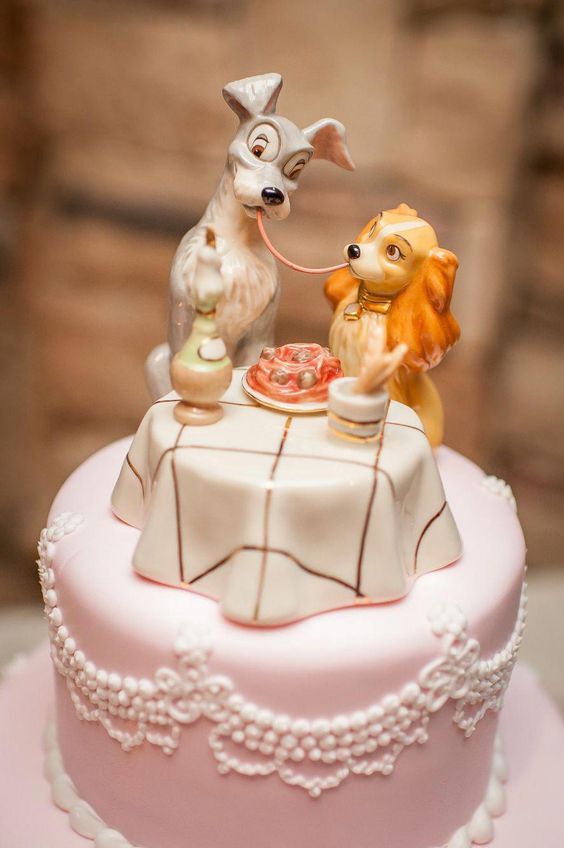 Are you a Disney lover? How cute is this Lady and Tramp topper! Beautiful, romantic and without a doubt one will make your guests go "awww" as soon as they see your wedding cake.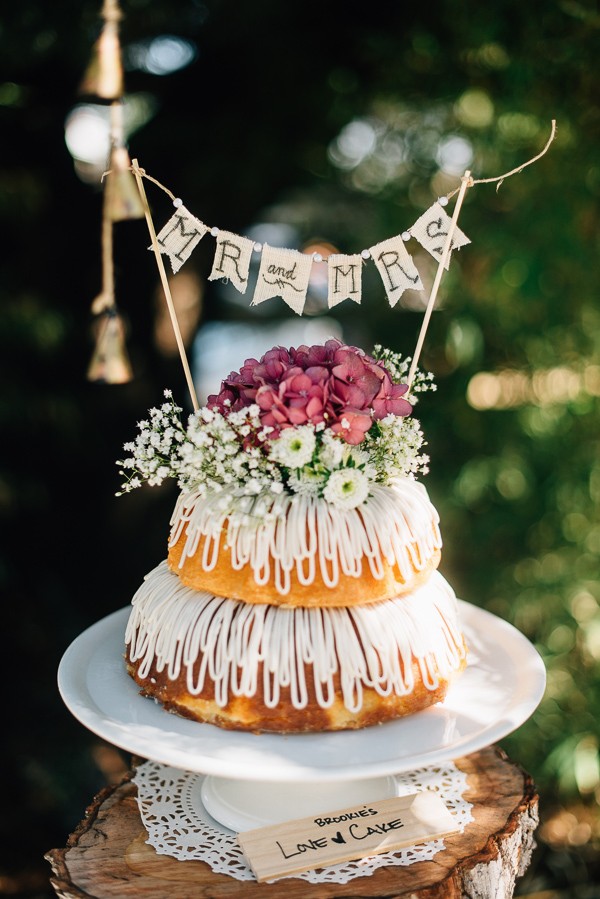 Are you having a rustic wedding? A lovely bunting cake topper could be your go-to option. It's also something you can easily do yourself! It's as easy as two wooden sticks, string, fabric, a marker and ta-da! A beautiful DIY rustic cake topper.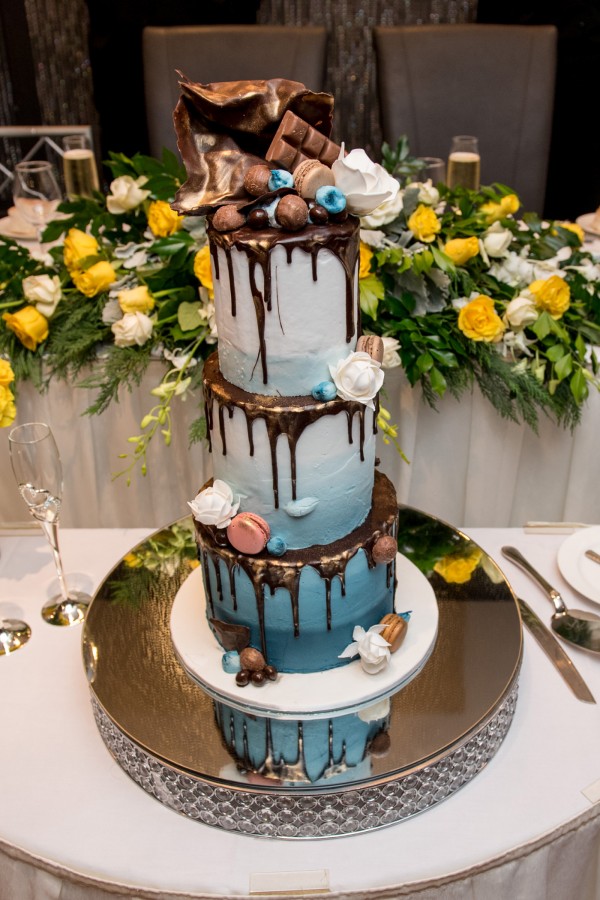 If you are looking for an edible option, what about a chocolate topper! OMG yes! For all those chocolate fans out there, this could be your perfect match. My mouth is watering just looking at it!