Weather plays such a large role in a wedding day – and for Hannah Olley and Matthew Skelton it was mixed emotions studying the forecast for their April 2, 2017 modern vintage wedding.
It was a rain-filled month leading up to the event held at Springfield House in Dural, NSW, and the night before scattered showers were predicted. After a fine morning where the groom, 26, enjoyed some golf and the bride, 24, spent time sipping champagne and preparing — the wet weather well and truly arrived.
"We had fallen in love with Springfield House for a garden wedding, but the weather was against us and it didn't stop raining from the time I got into the car until after our ceremony," explains Hannah. "The staff rushed our ceremony inside and it was beautiful. At the end, a double rainbow could be seen."
But Mother Nature decided the couple had suffered enough, and the clouds cleared for an afternoon of photos and celebrations. "Matt and I have grown up together from teenagers to mid-20s," smiles the bride. "We support each other in all decisions and encourage each other to achieve our goals."
Photos courtesy of Timeline Photography.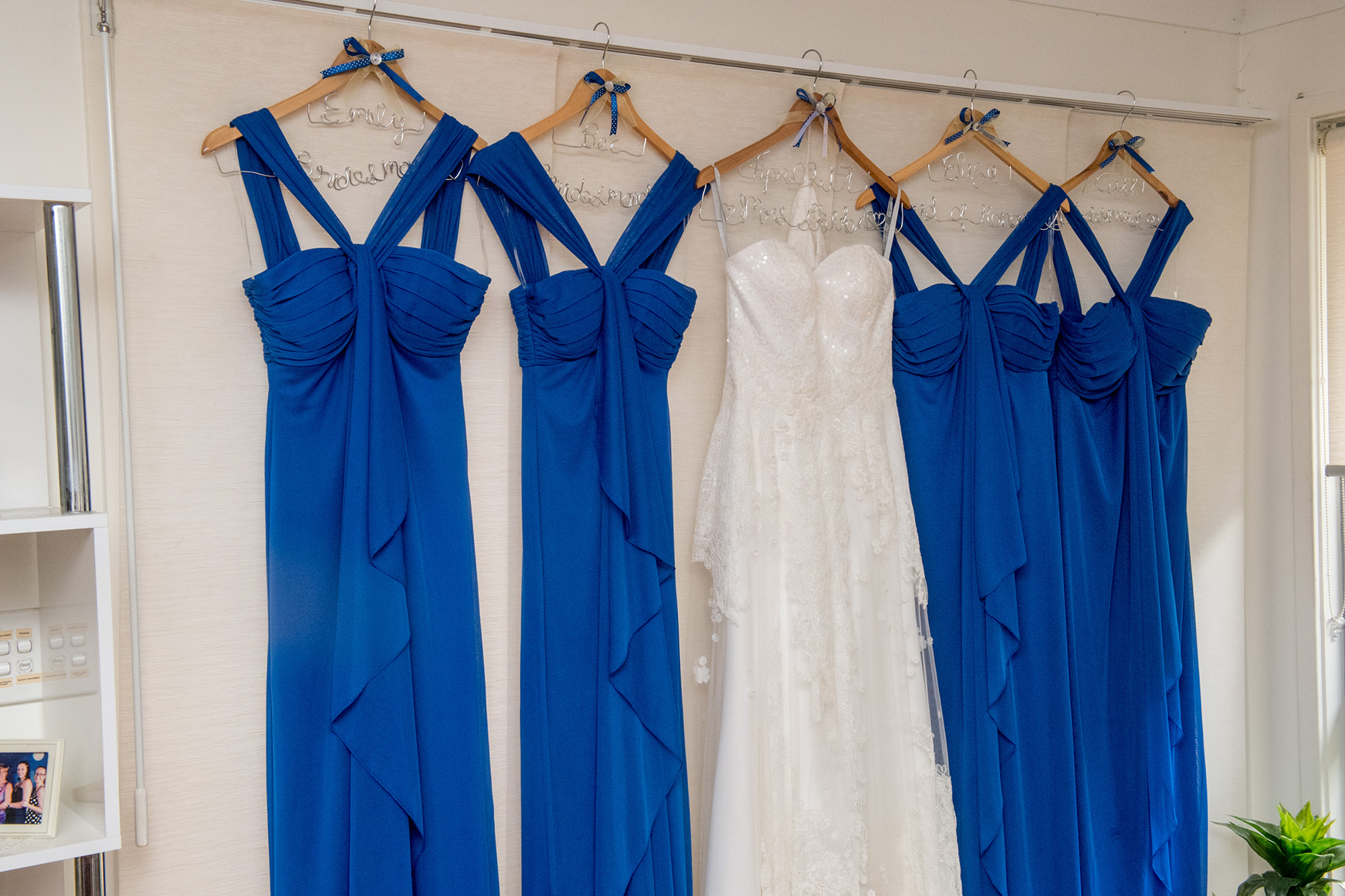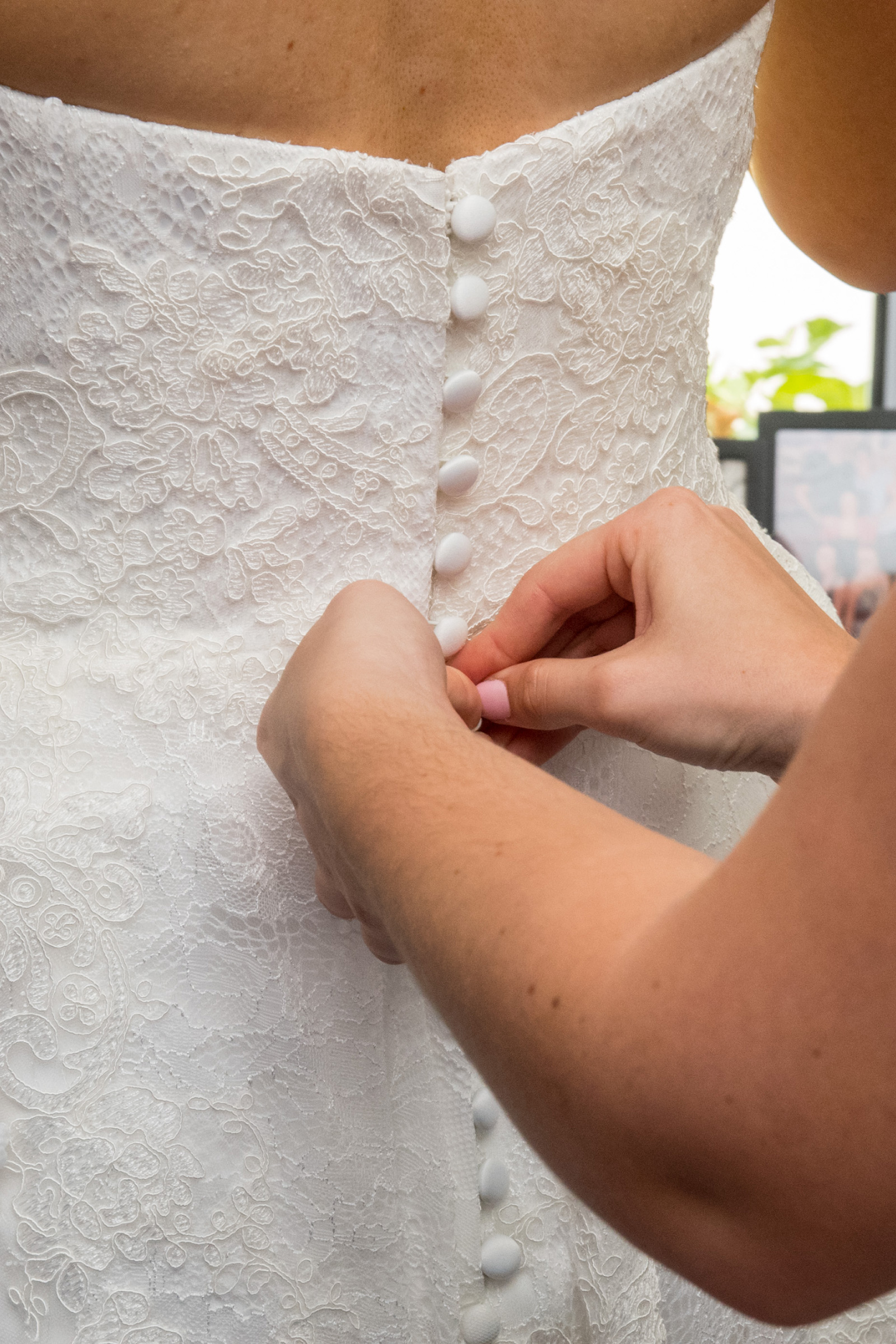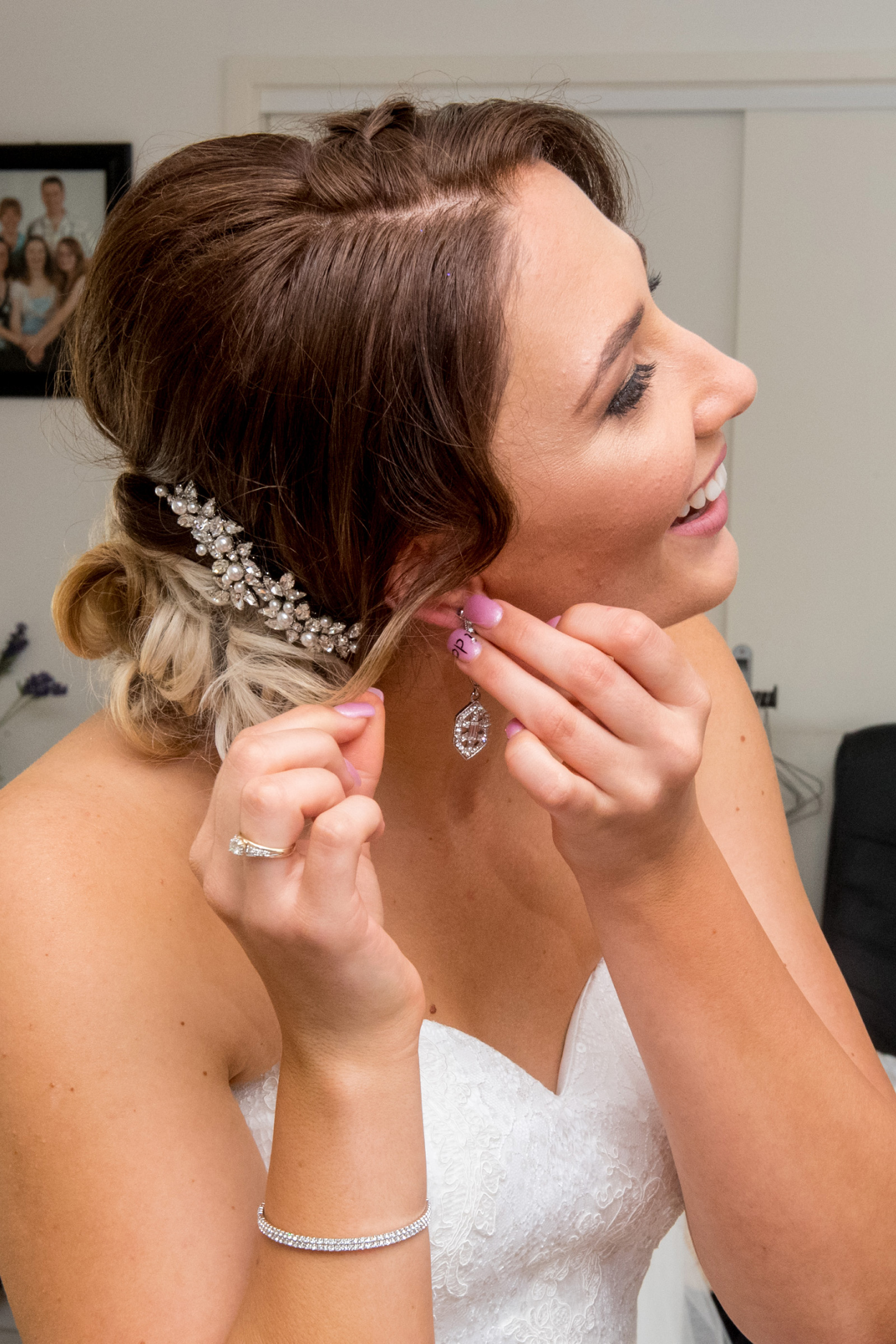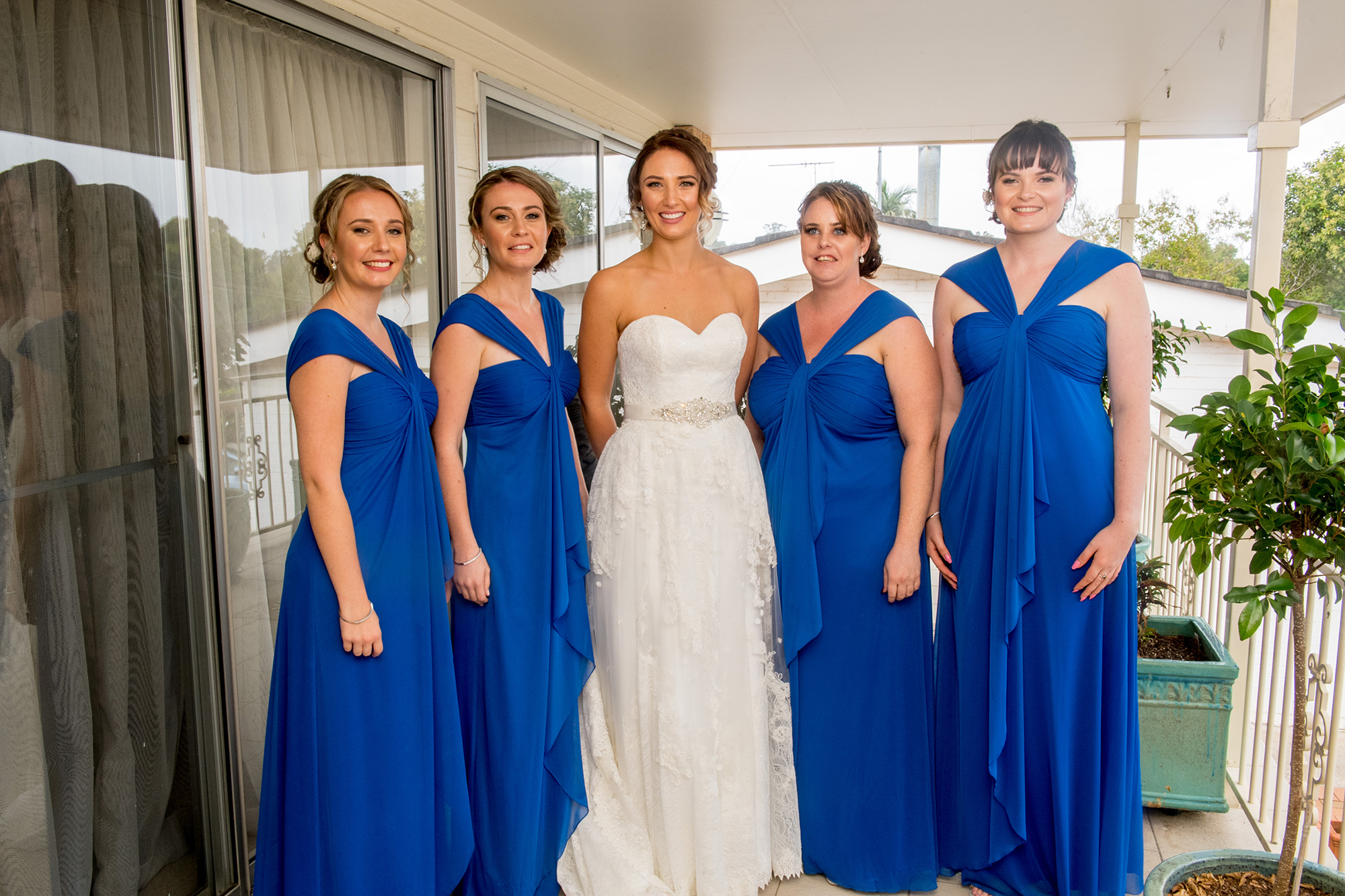 Hannah walked down the aisle to a string version of Elton John's Can You Feel the Love Tonight? wearing a strapless Jack Sullivan gown and Brides of Beecroft accessories.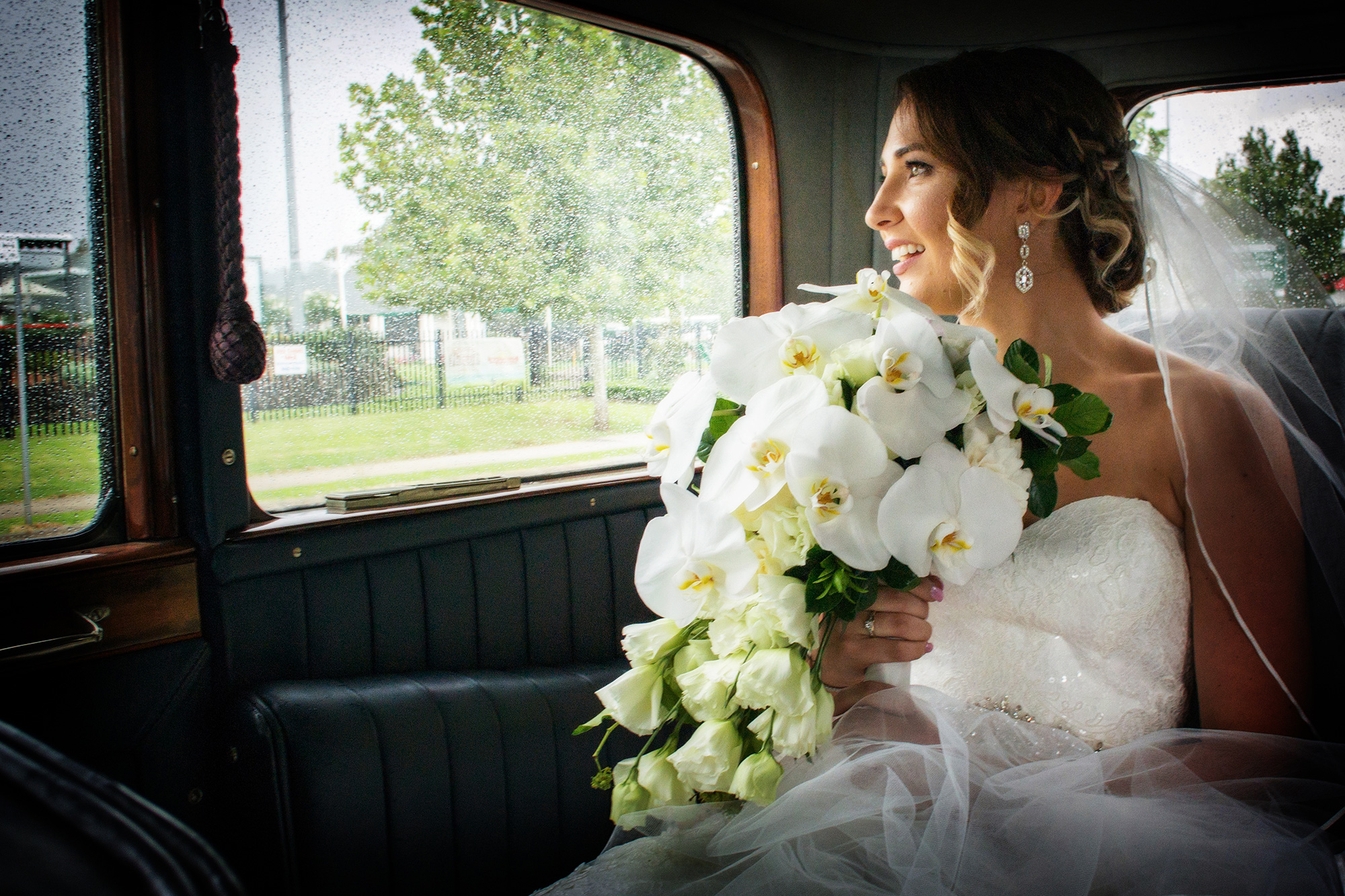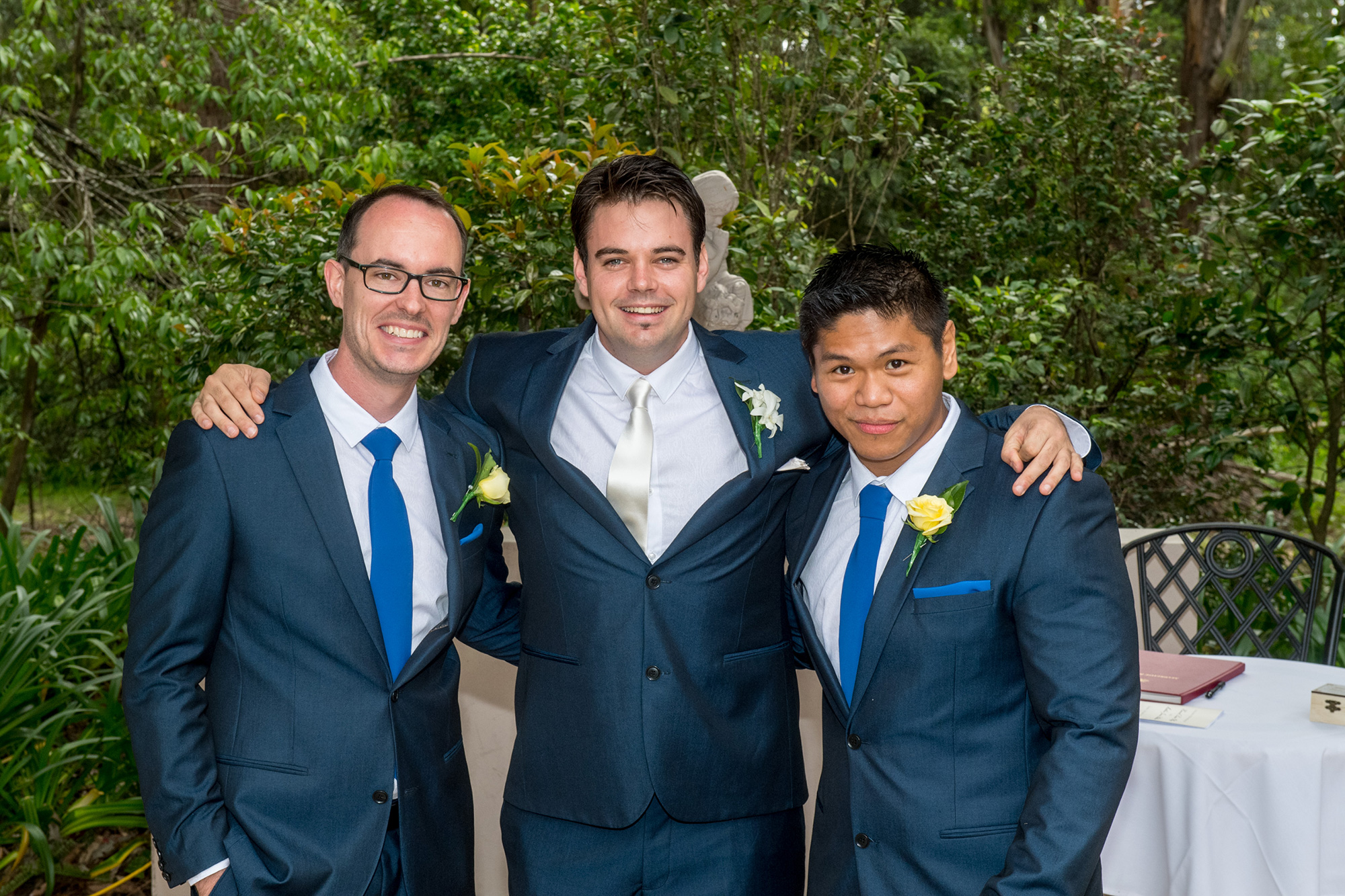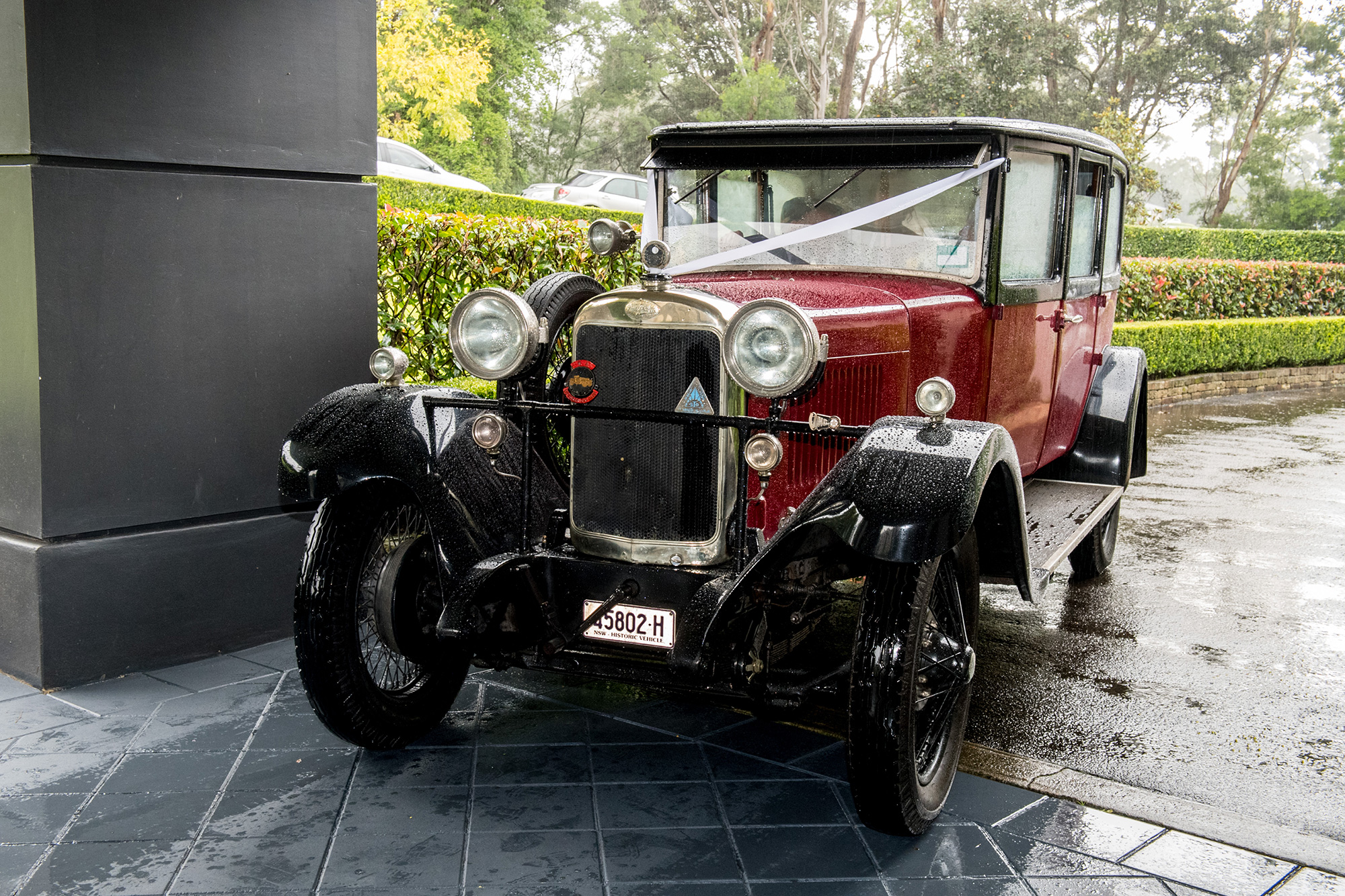 The couple were transported to the venue in a family friend's Sunbeam vintage car, and left the reception in the groom's car with personalised "Skelts" number plates.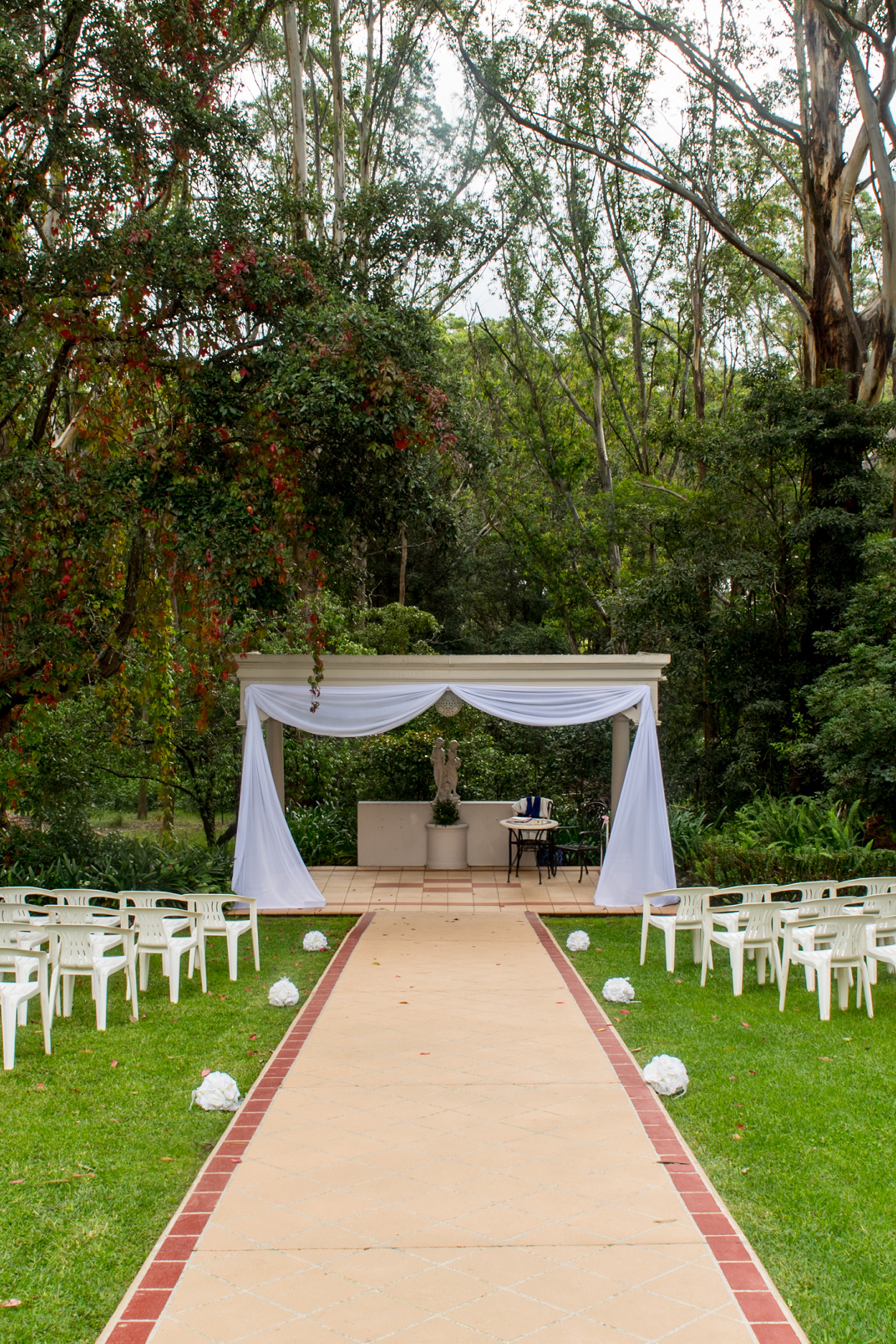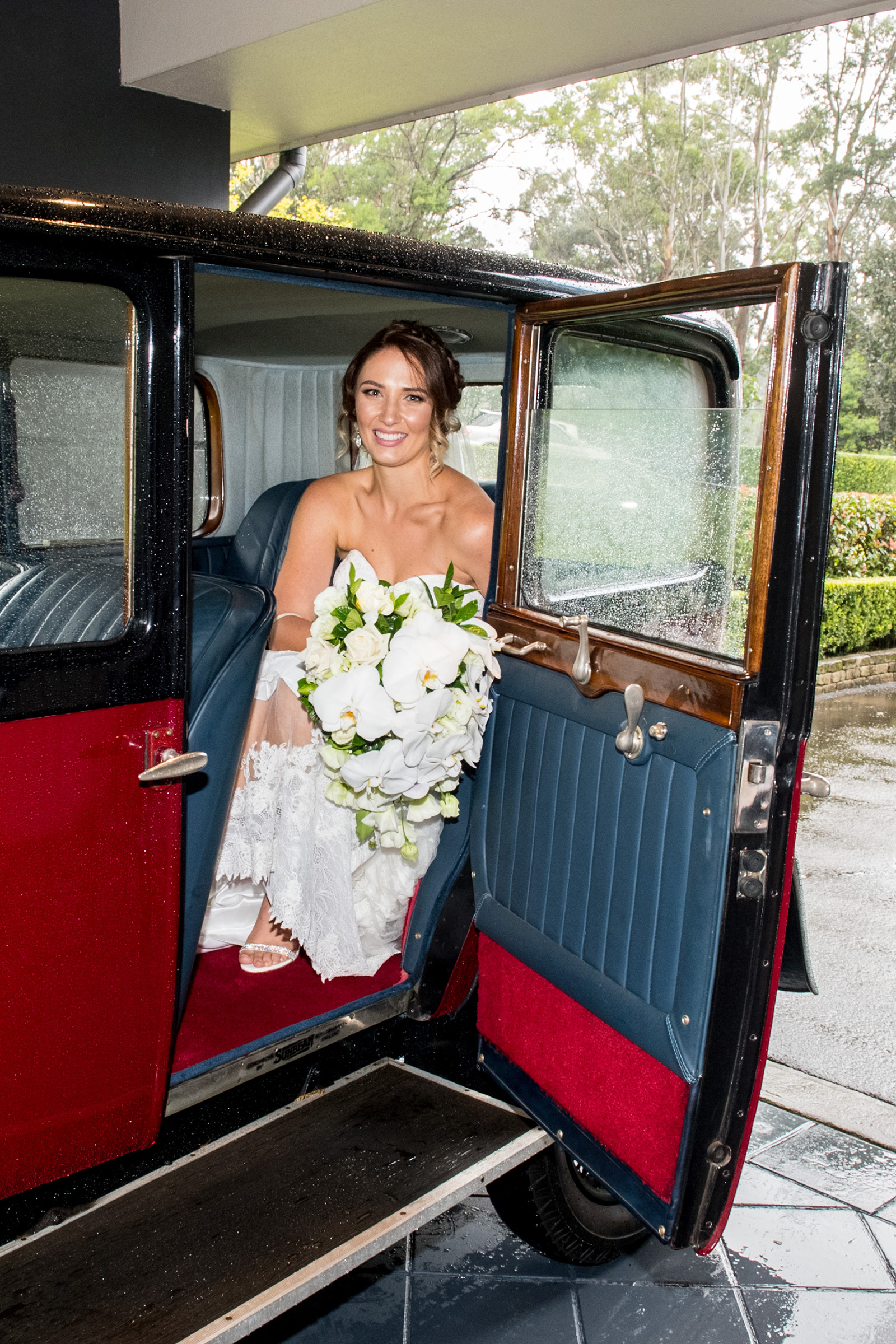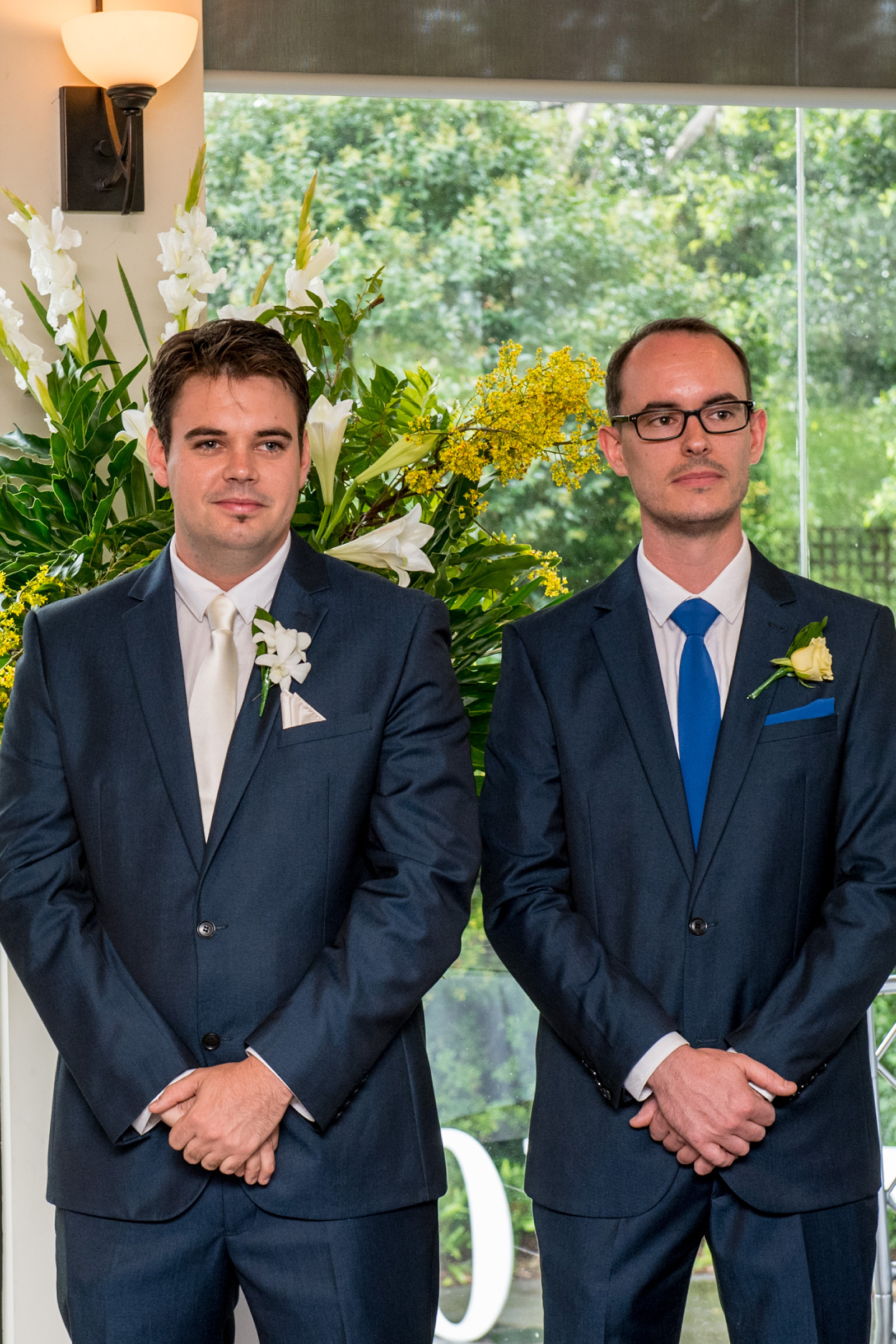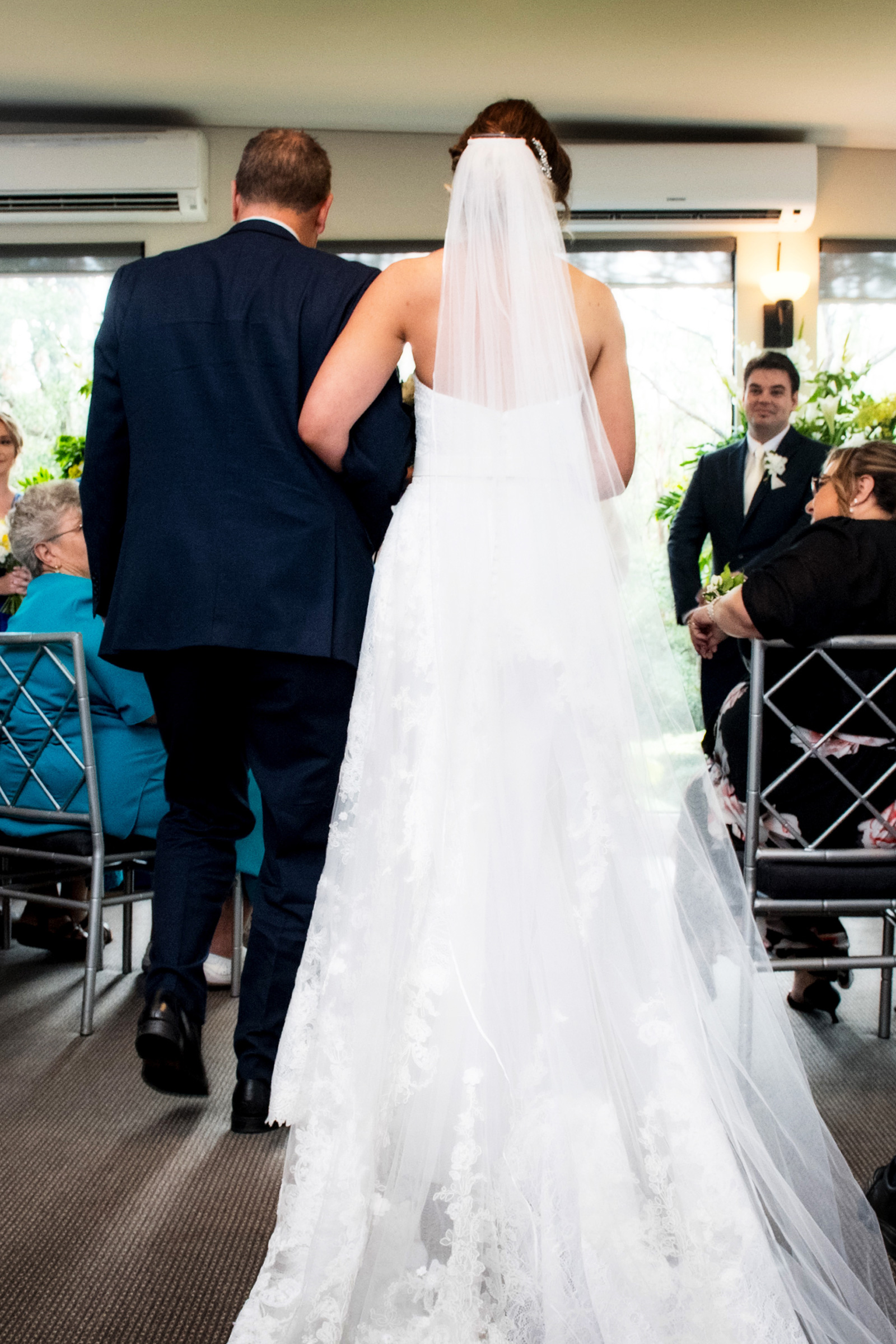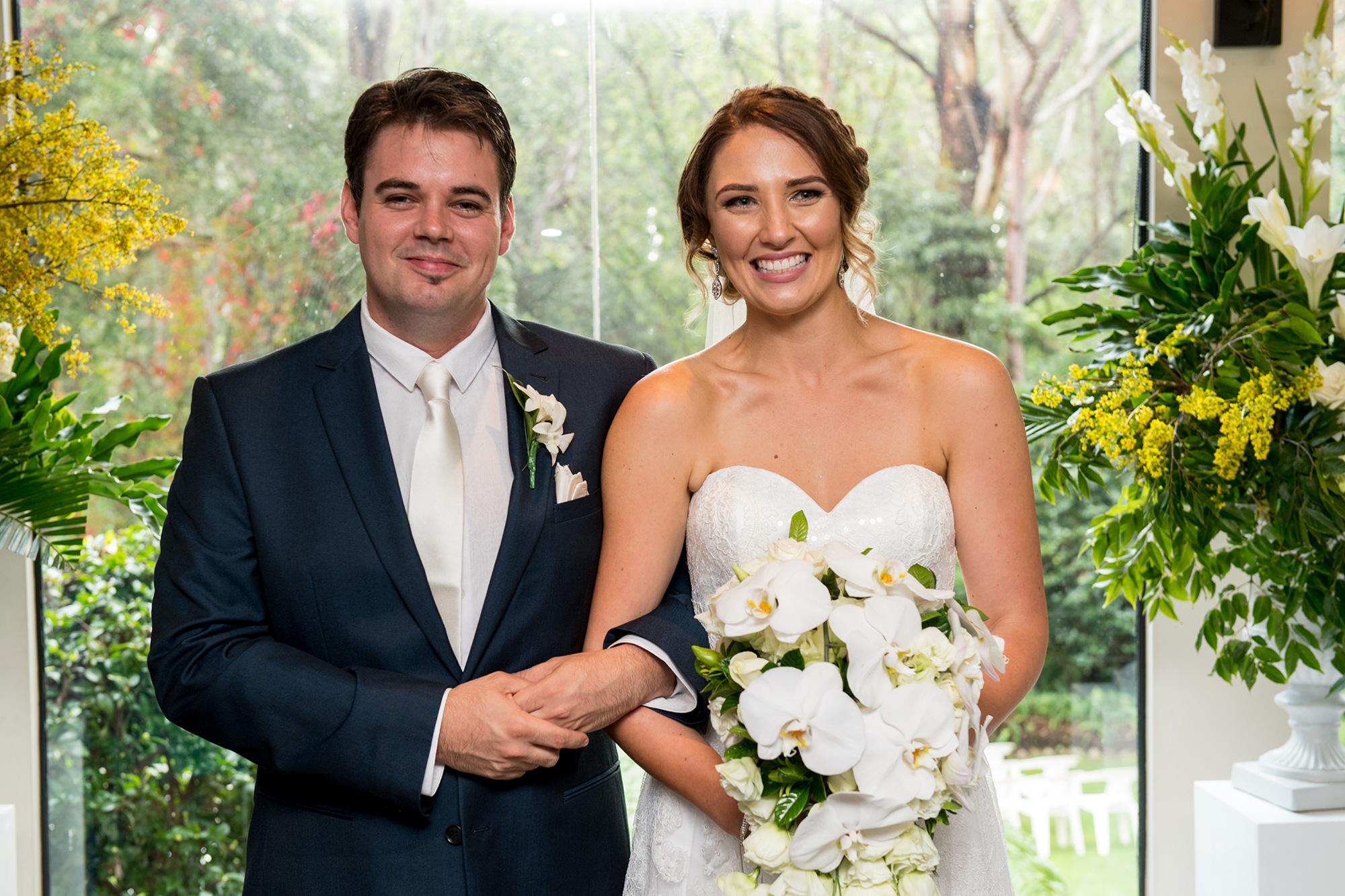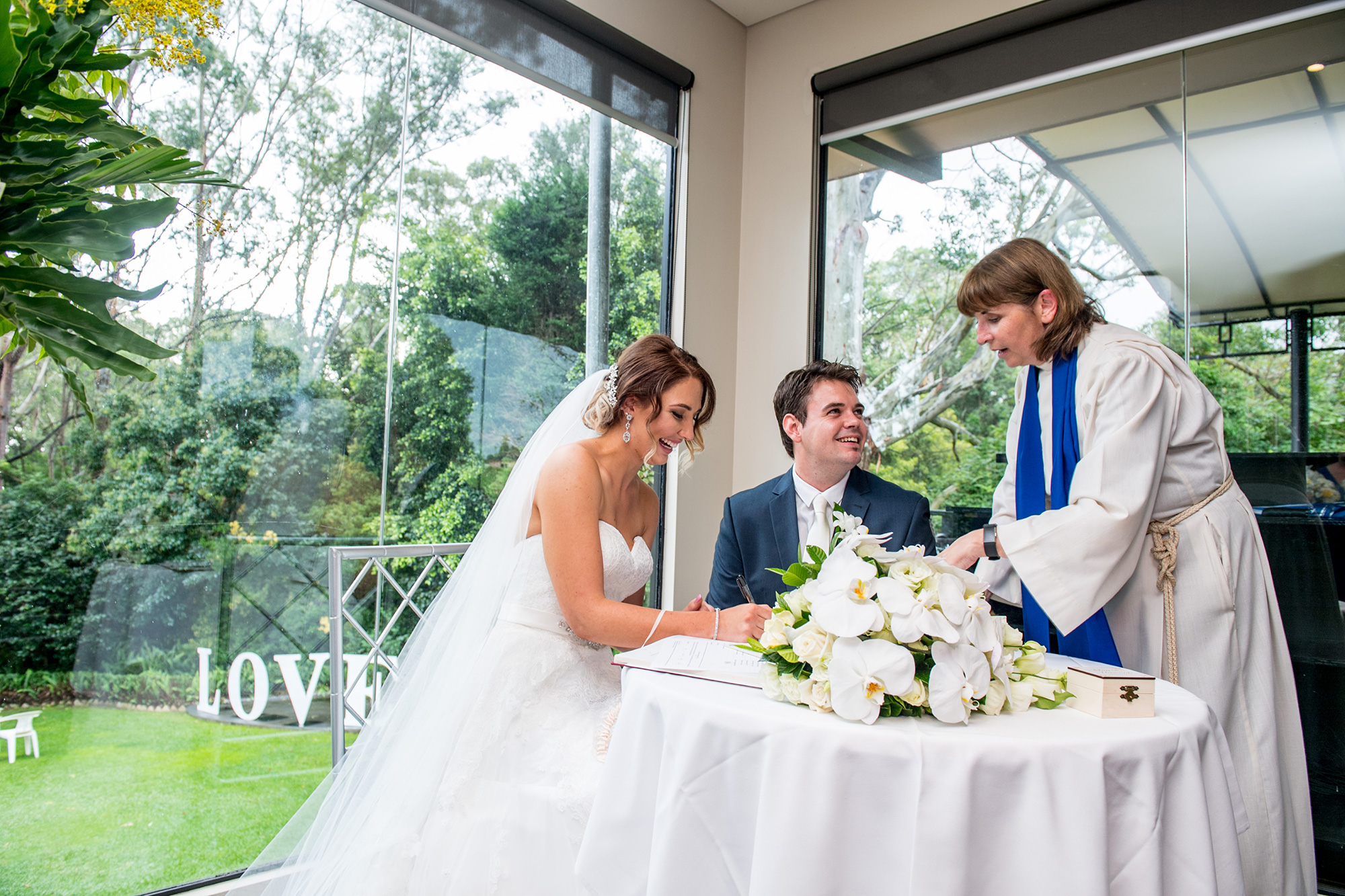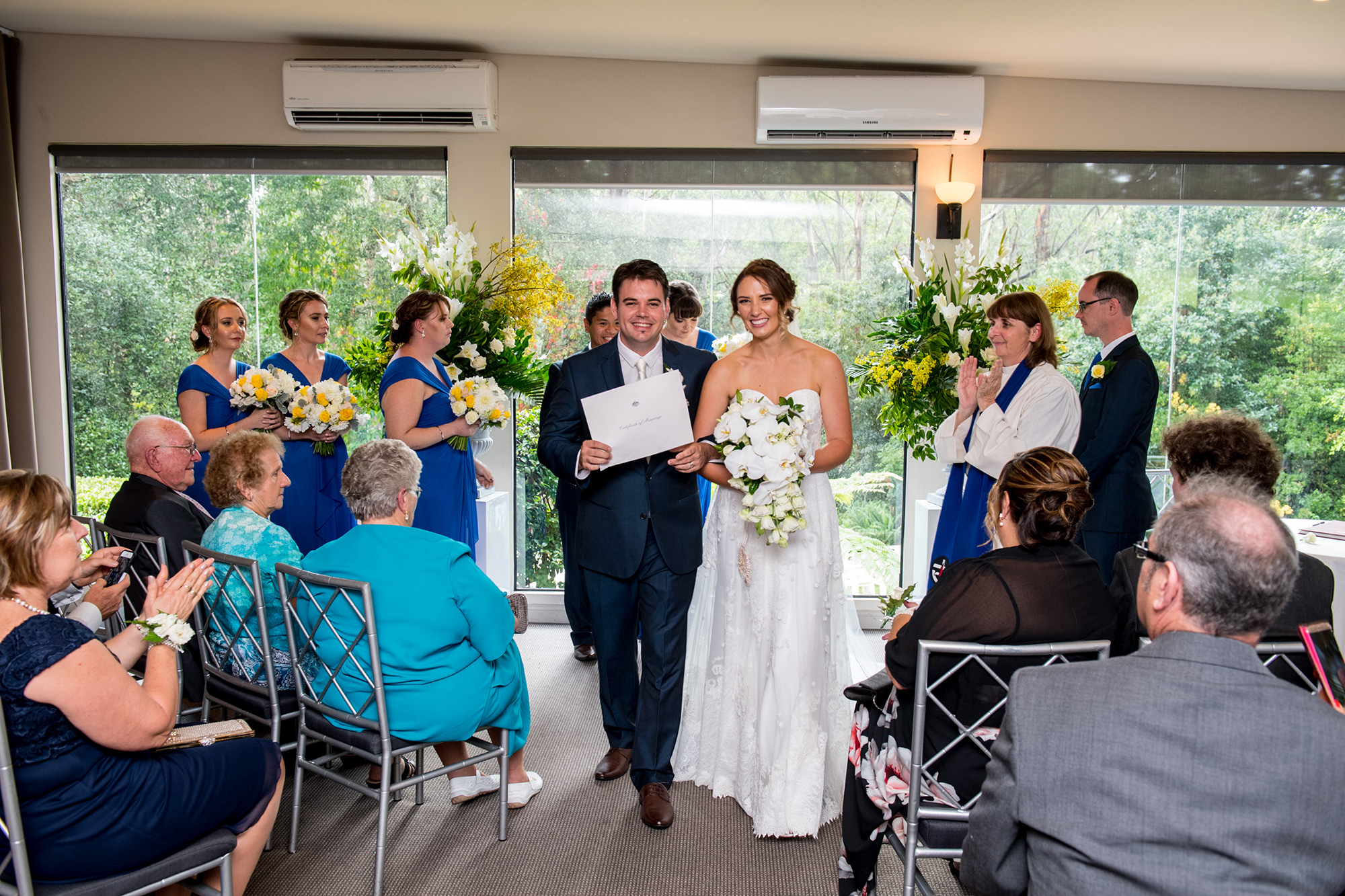 "From the moment we got engaged, I knew I wanted to represent my grandmother who passed away a few years ago by having orchids in my bouquet," describes Hannah.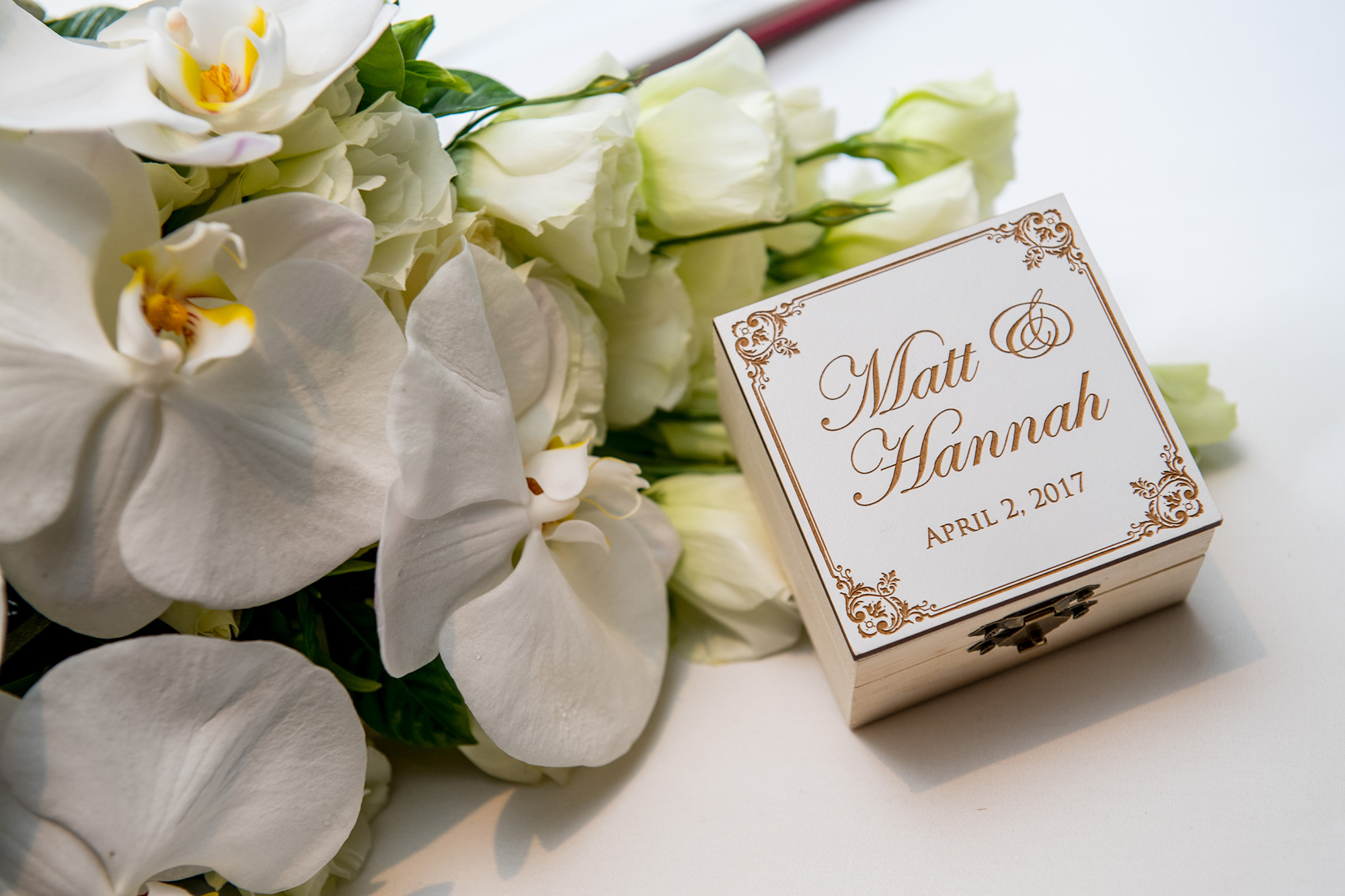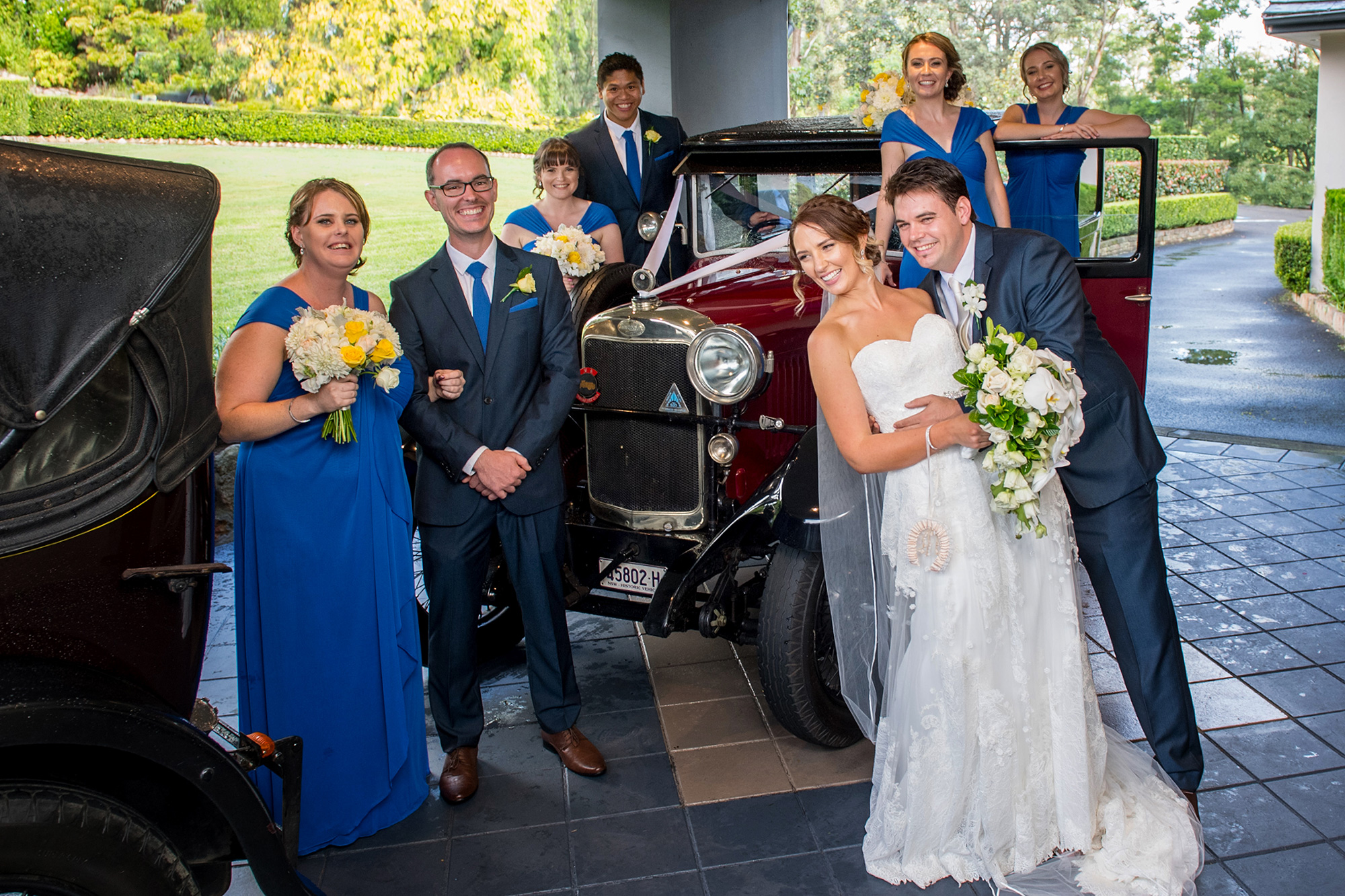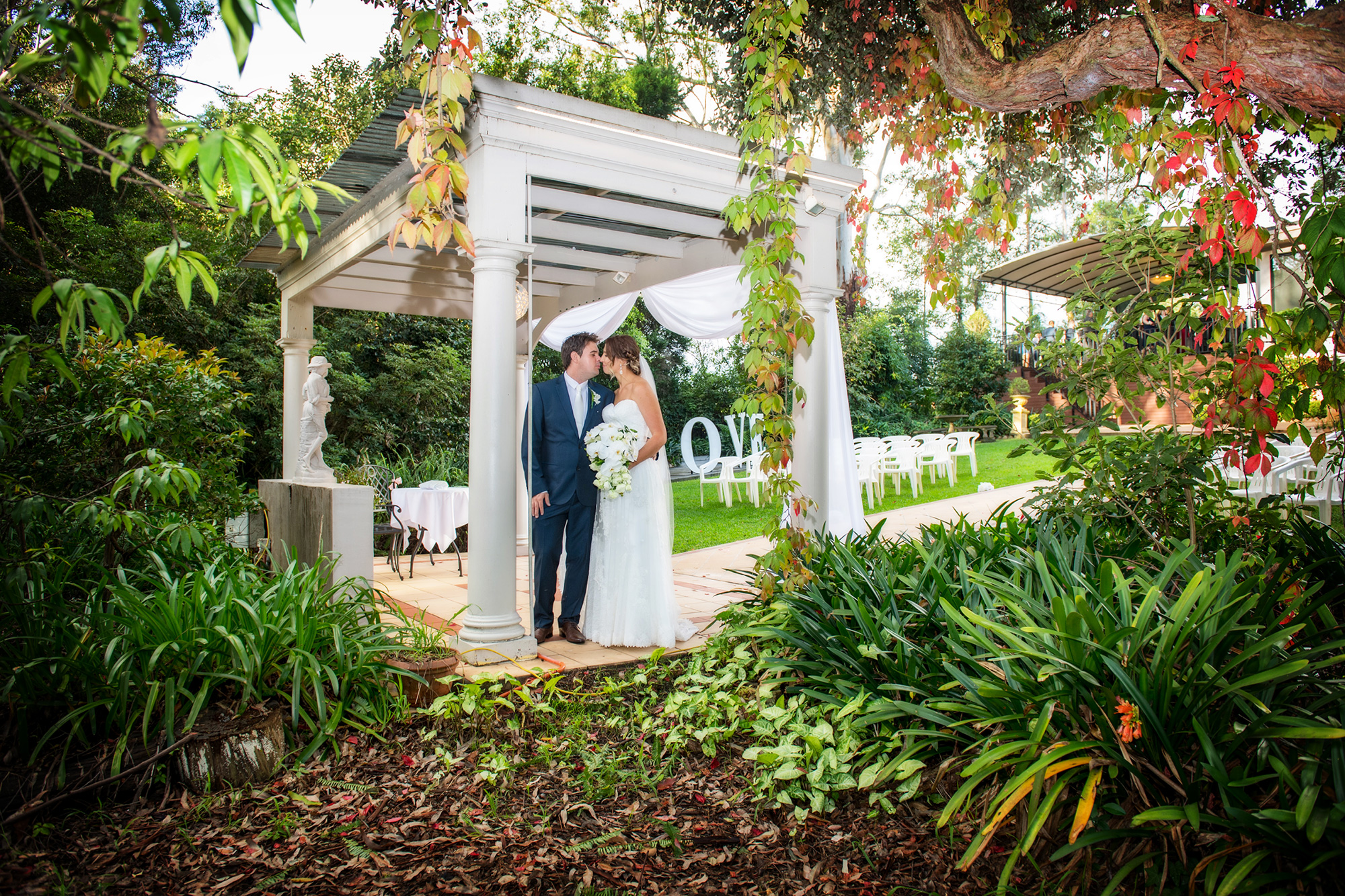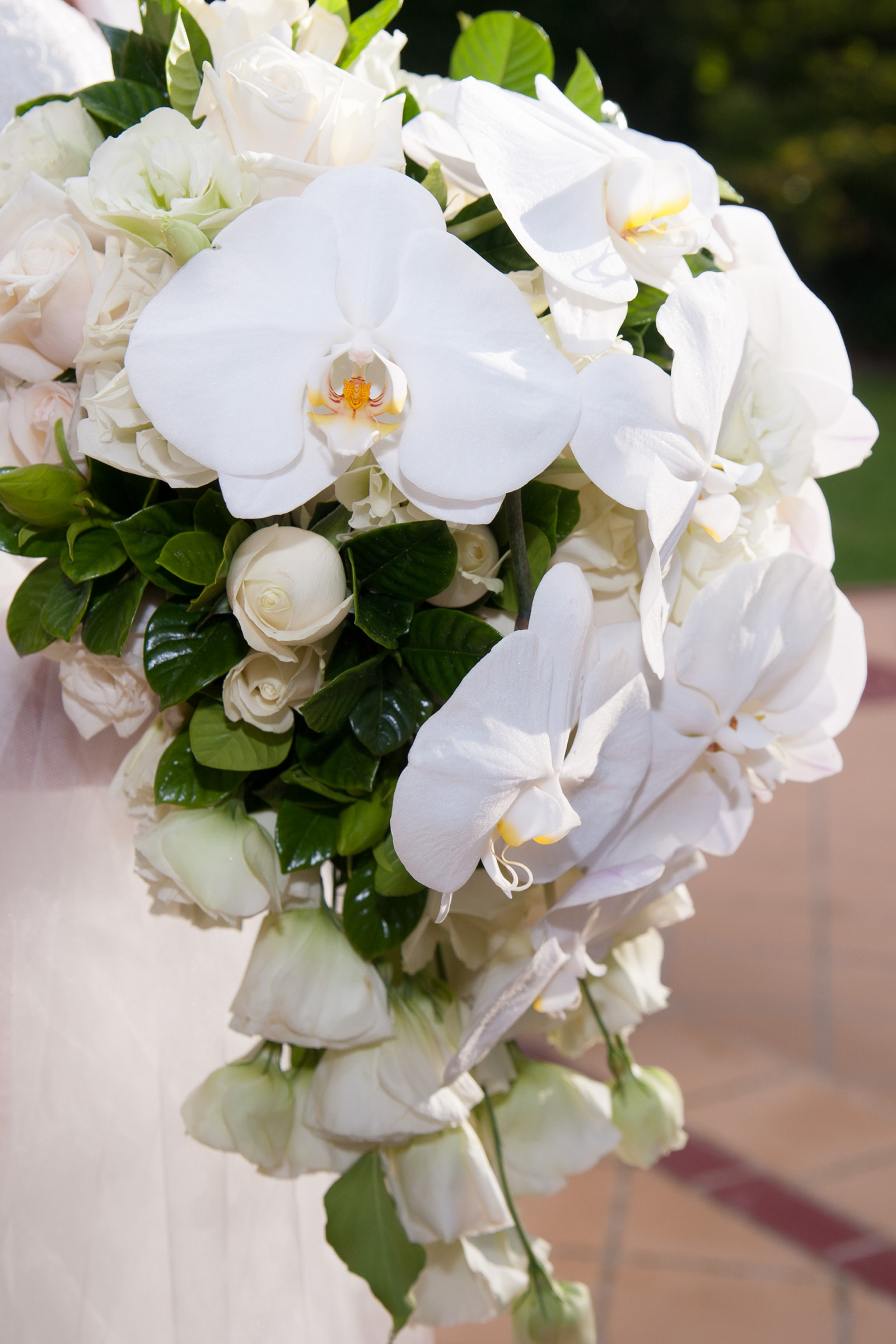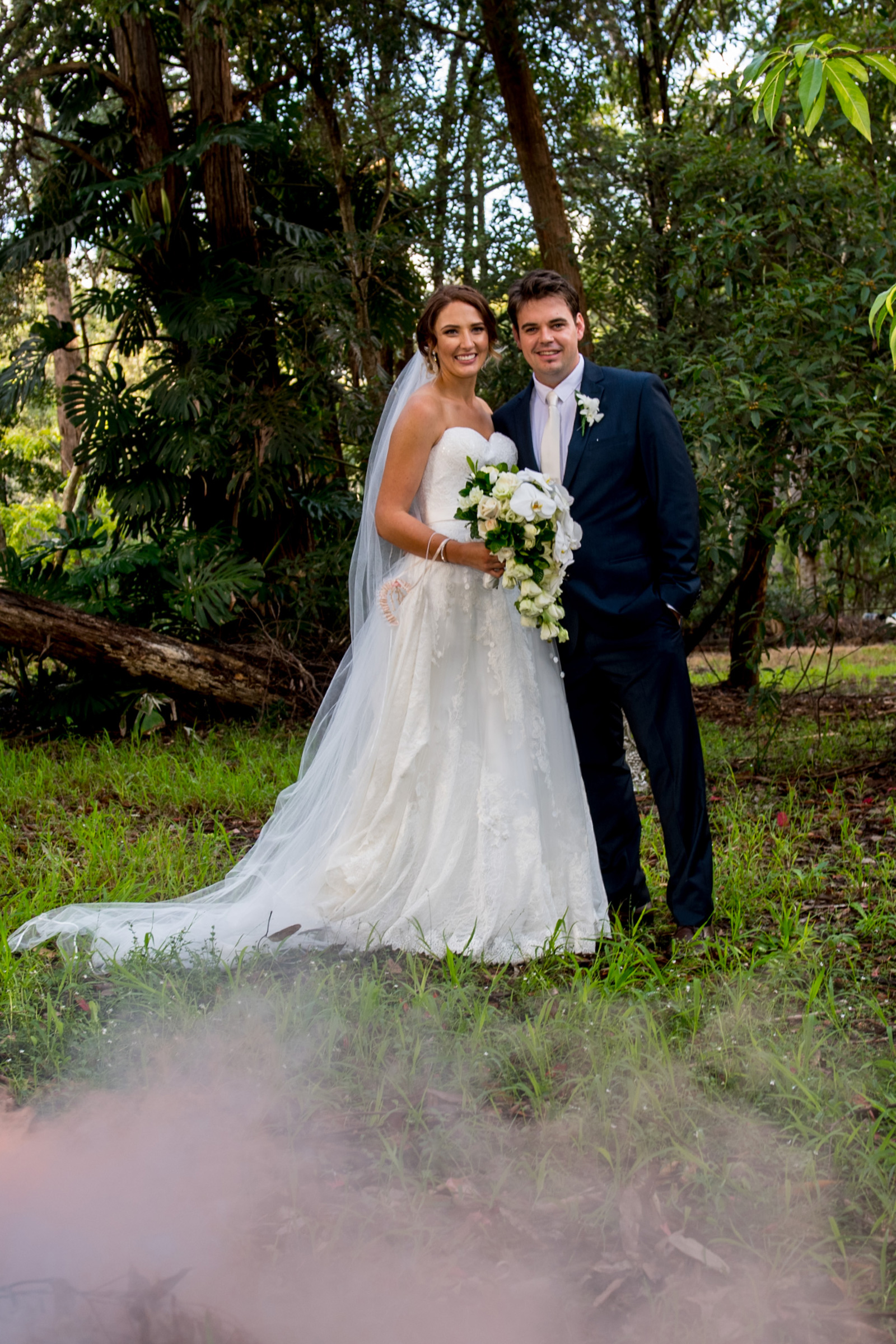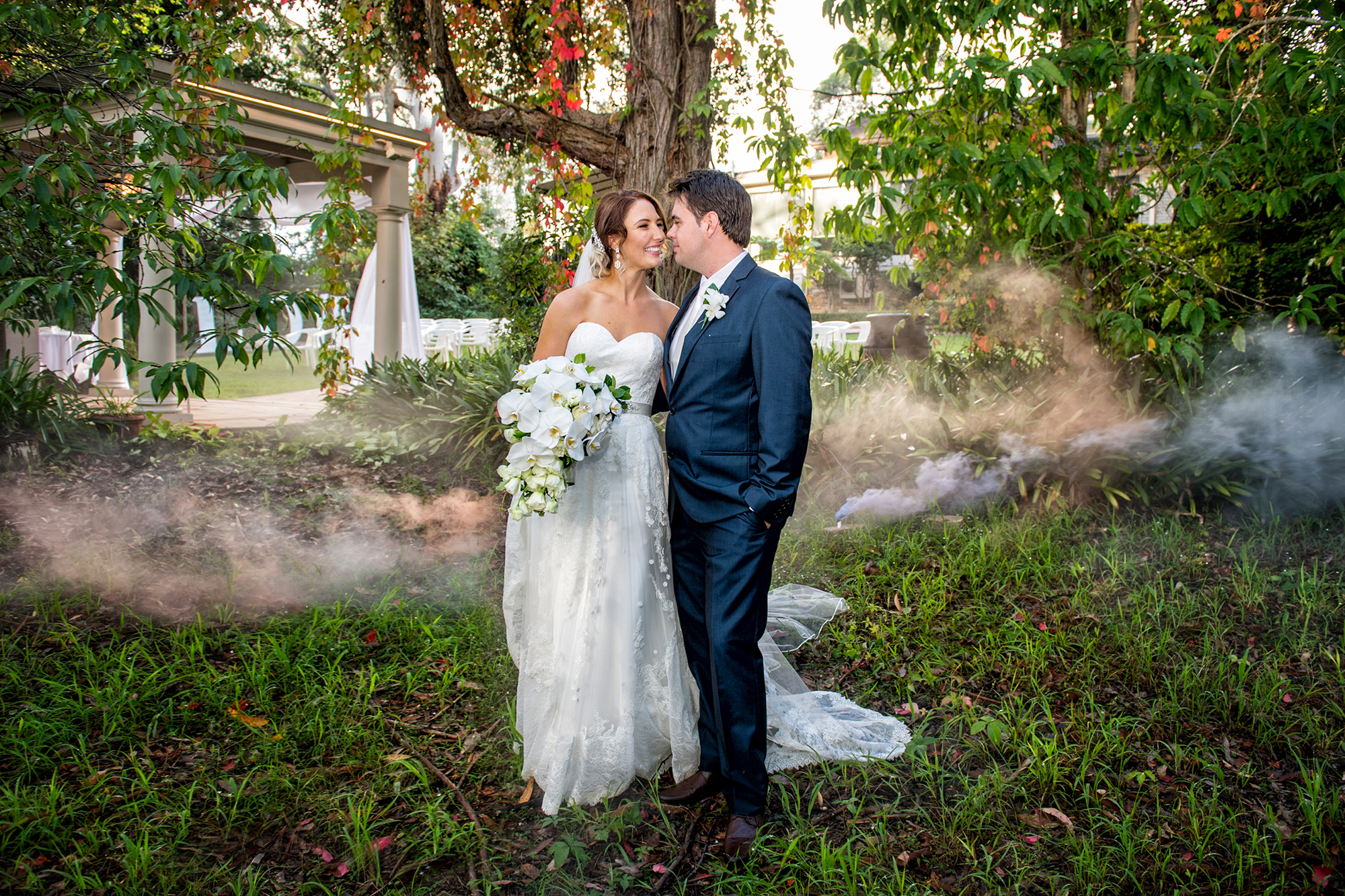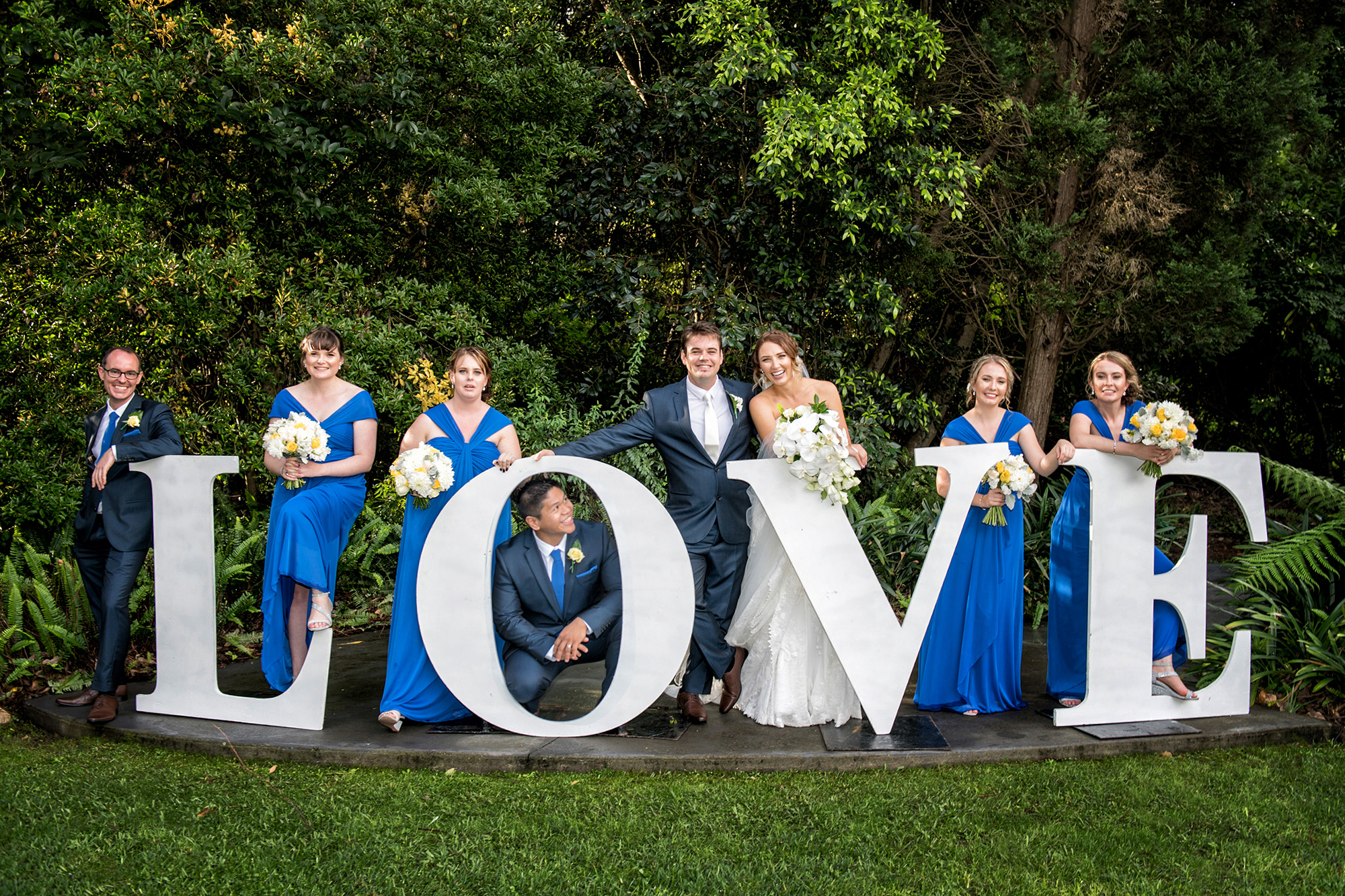 "Our Mr & Mrs Photobooth was so popular, there was always a queue!" smiles Hannah.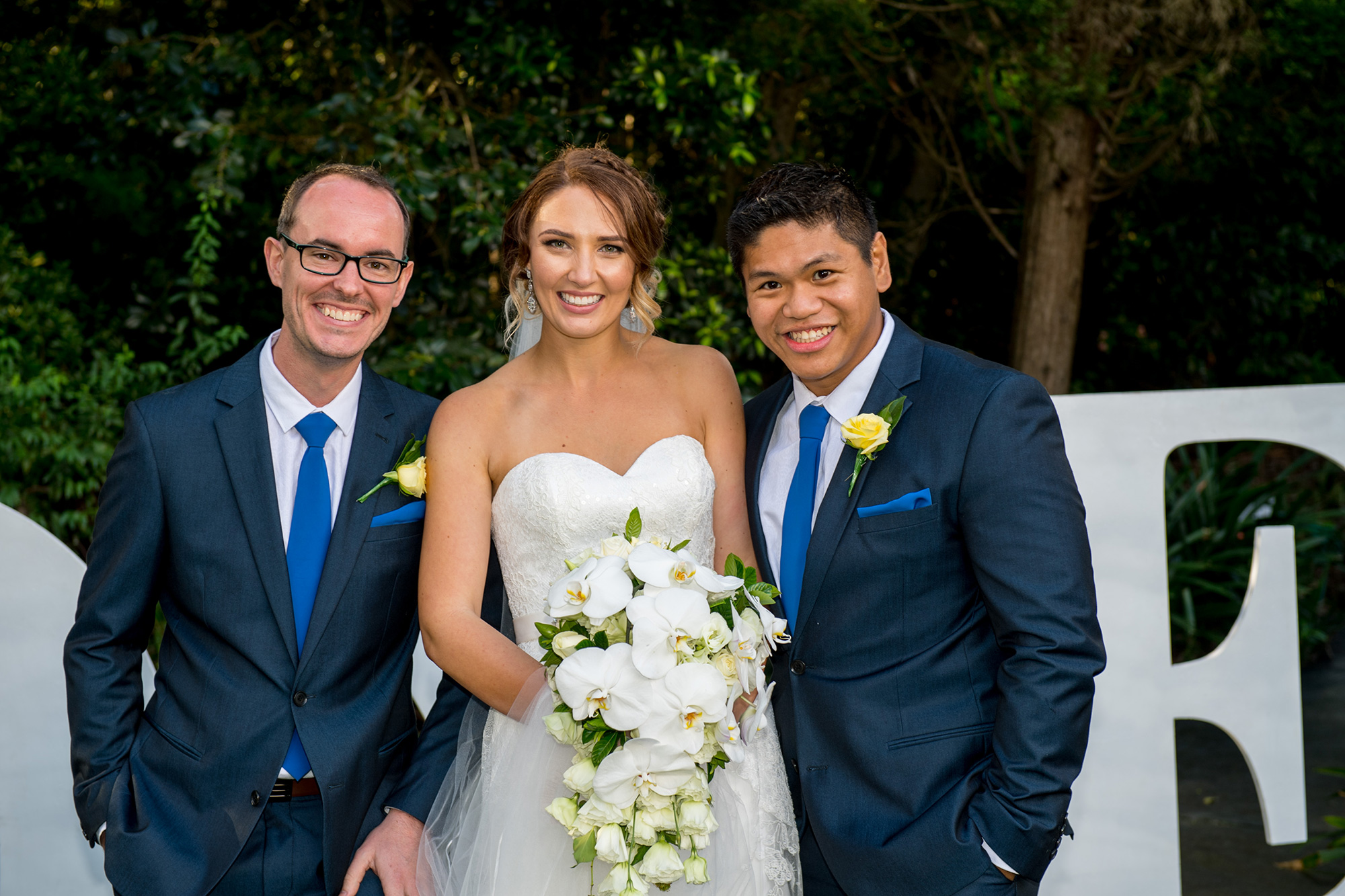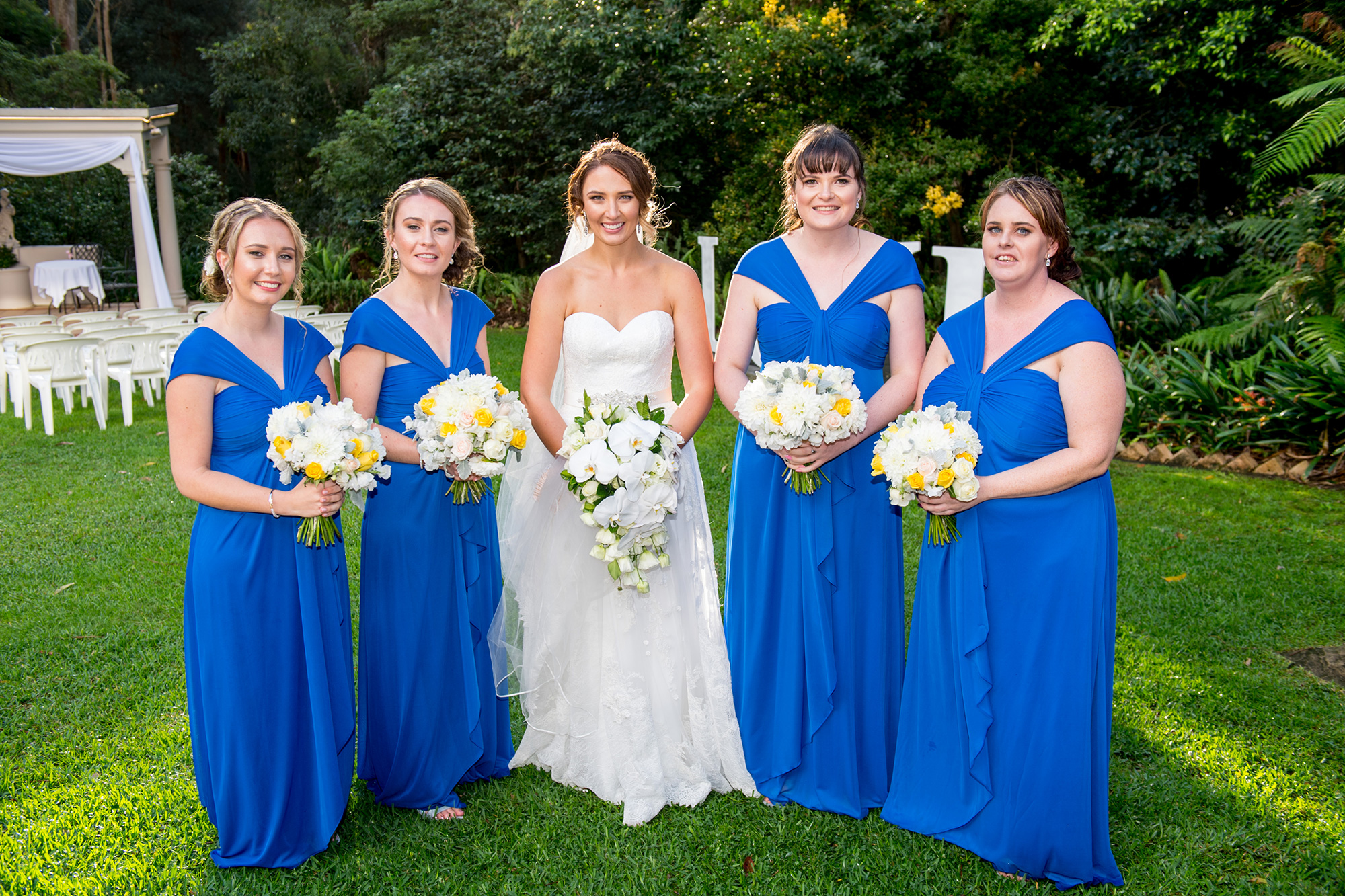 Hannah's four bridesmaids found 'something blue' at Brides of Sydney.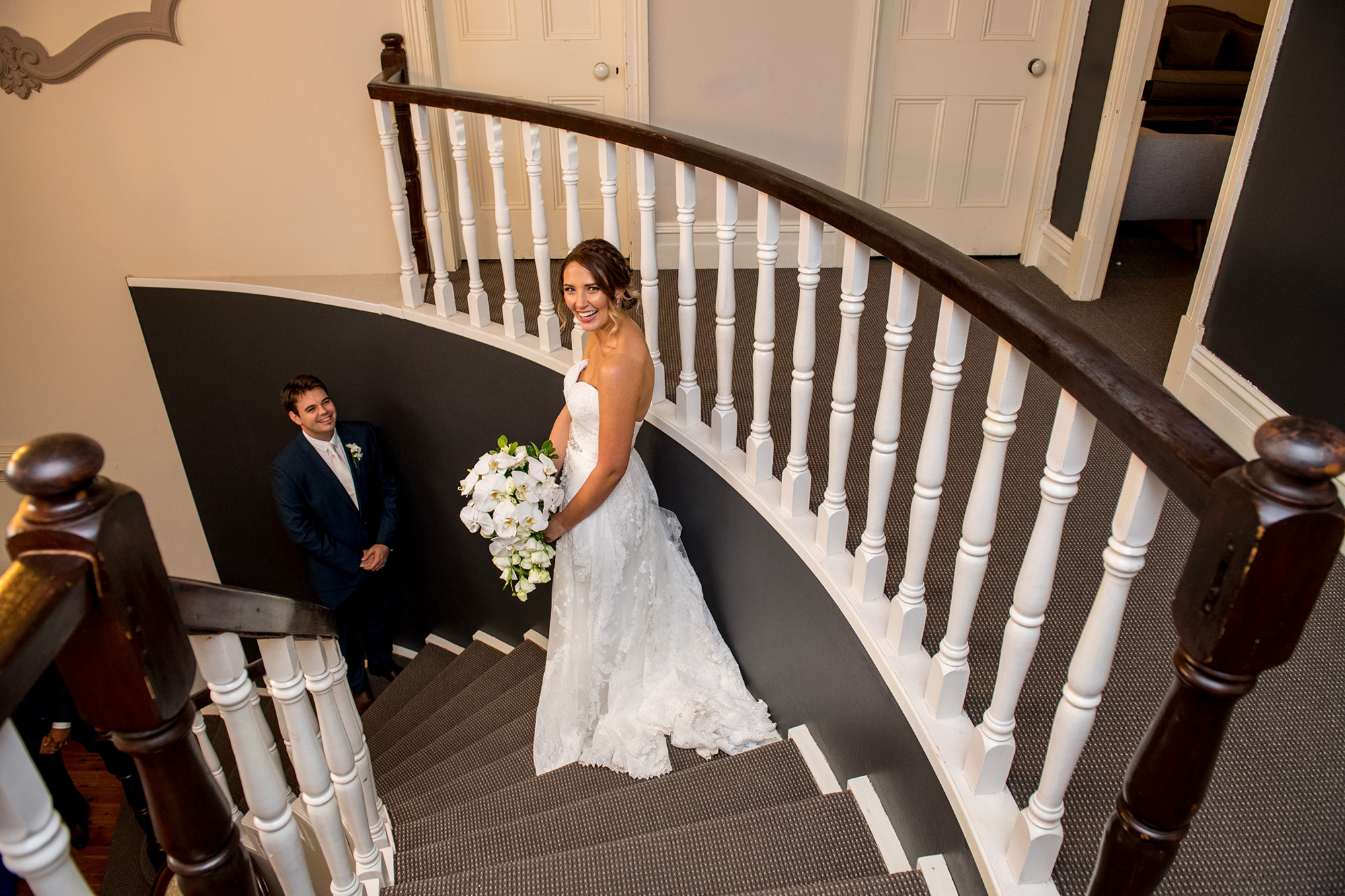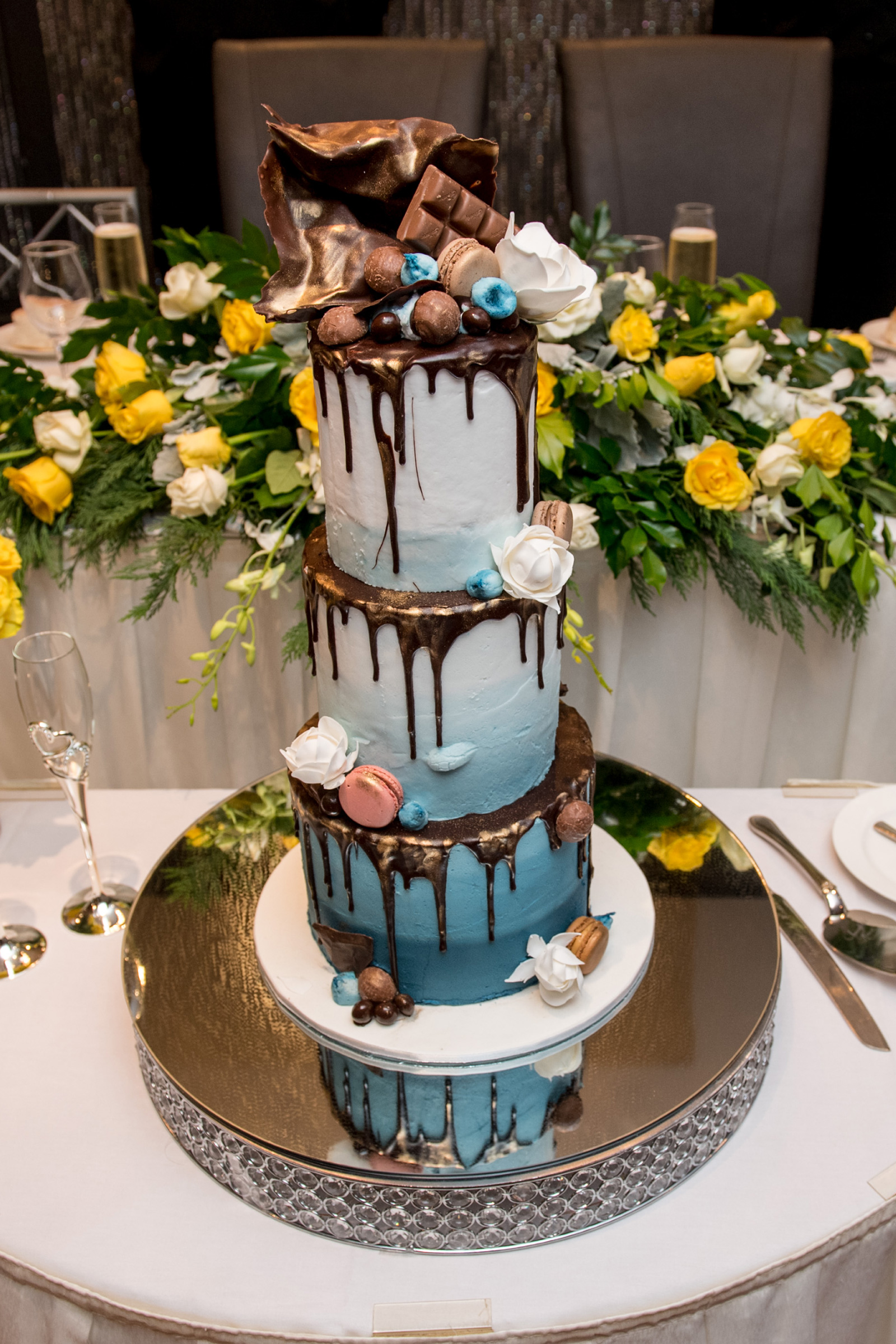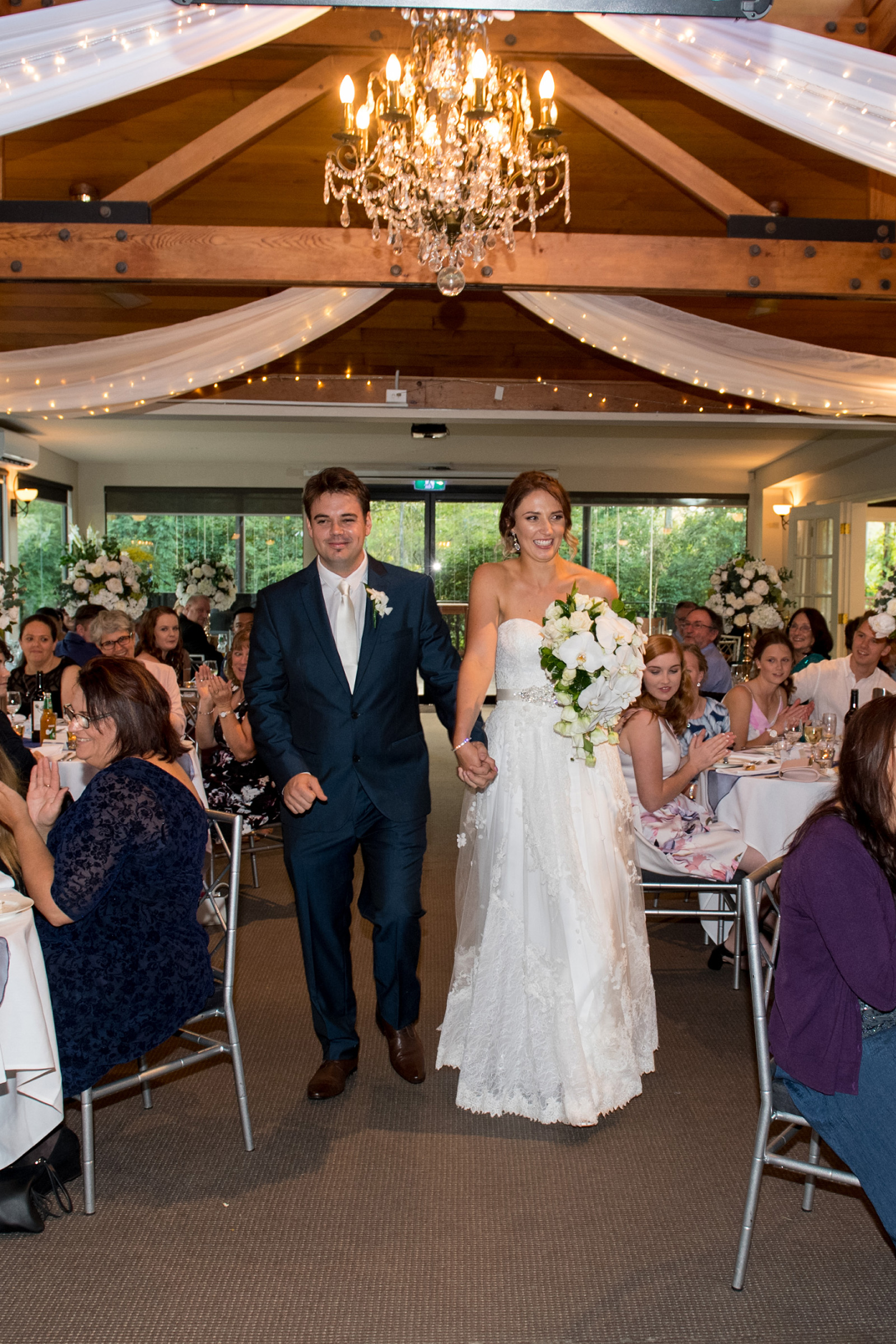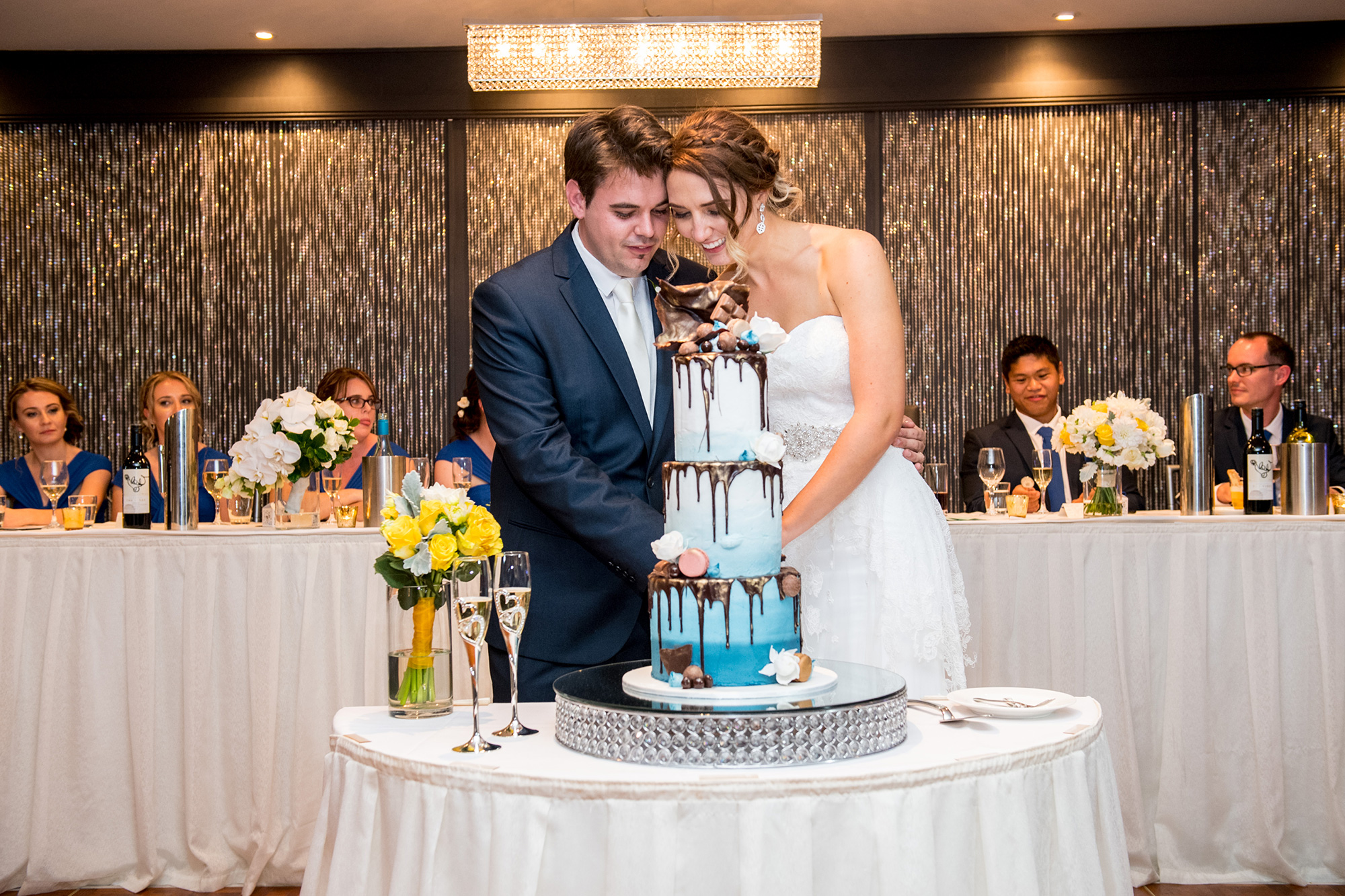 "We chose a blue and gold colour theme – based on our favourite colours – and this carried through our decorations, flowers and cake," explains Hannah.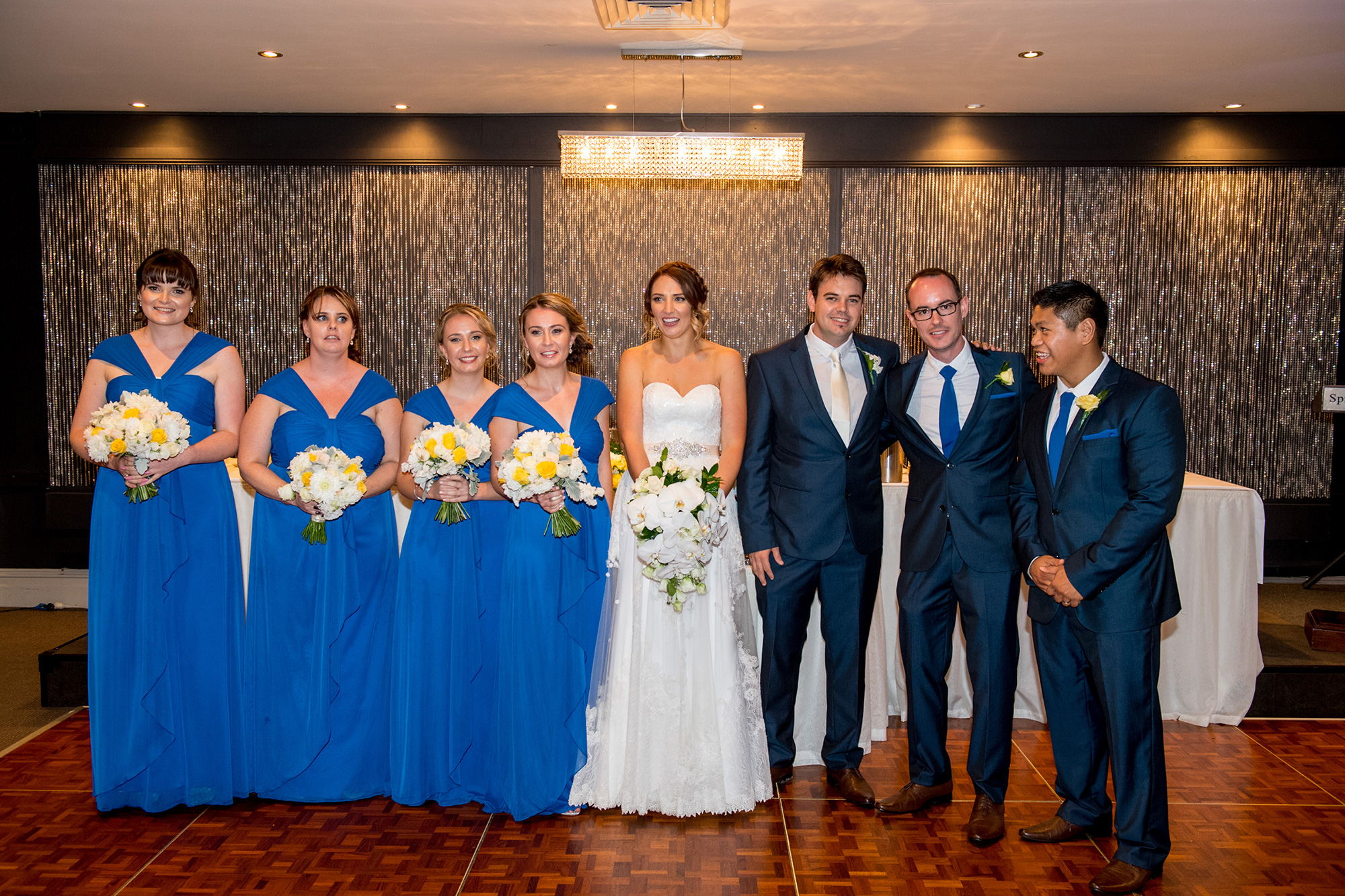 "We kept the reception personal by having my uncle emcee, who told stories of me being a baby at his wedding 24 years earlier," says the bride.