Bridesmaids and blooms are two of our favourite things! What are the bridesmaids wearing? Which flowers are real couples choosing? What colours are they using? There are so many questions and lucky for you we have some answers! We looked at the latest real weddings to find some answers for you, so keep scrolling to find inspiration from bridesmaids and blooms 2019 real weddings edition!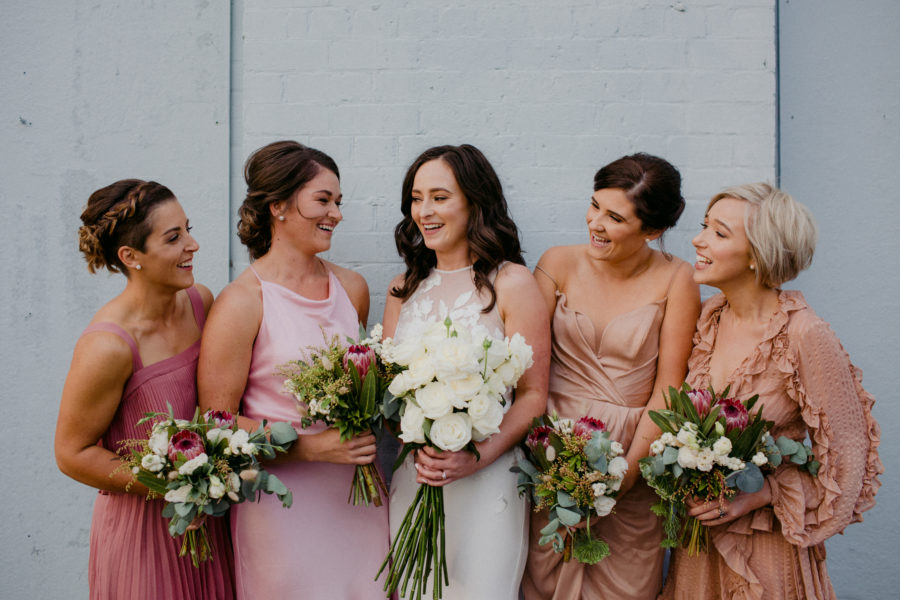 With an elegant styling in white and blush tones, Claire and Stuart embellished their water-view venue. For her bridesmaids, bride Claire opted for mismatched dresses with native themed bouquets, complementing her all-white wedding bouquet.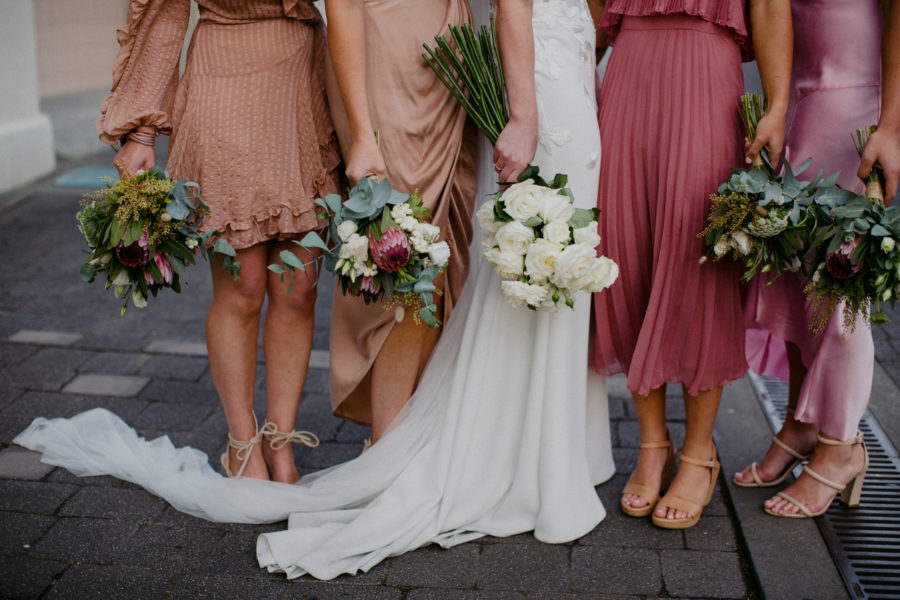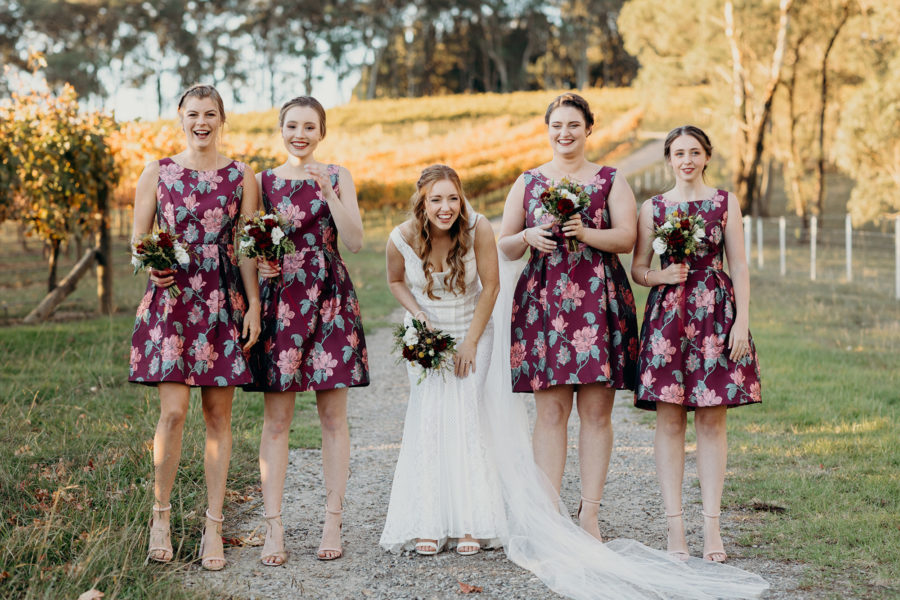 Surrounded by autumn leaves at their outdoor ceremony, Kayla and Josh chose a rustic venue for their evening celebrations. For her bridesmaids, Kayla chose tea-style floral dresses in a burgundy colour. The bouquets were created by florist Posy Jones Floral Co.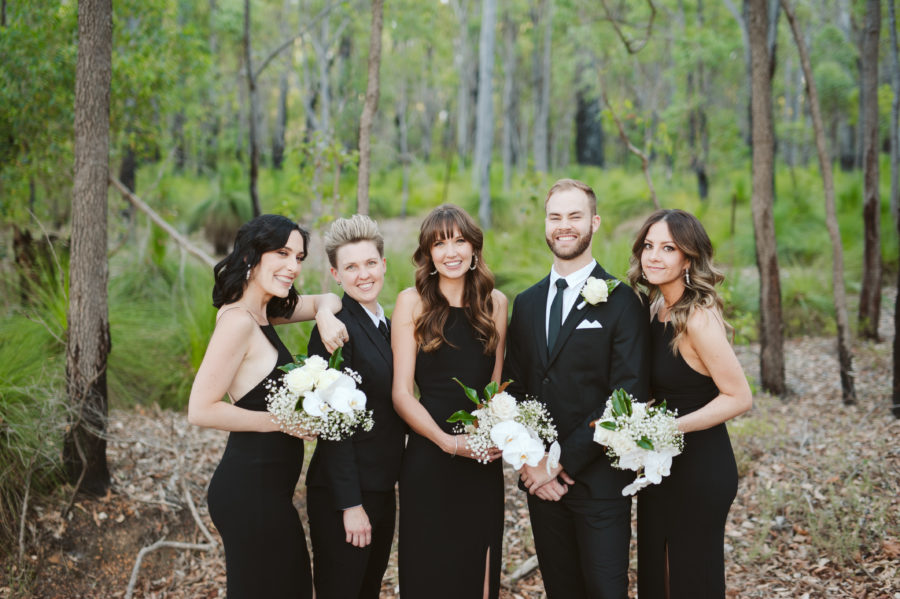 With full intentions to avoid anything 'trendy' that could look outdated in the future, Alexa and Aleksandar chose to keep things classic and elegant with a touch of European glamour. For her wedding party, Alexa went for black cocktail style dresses and black suits. Their bouquets consisted of white orchids, white roses and baby's breaths.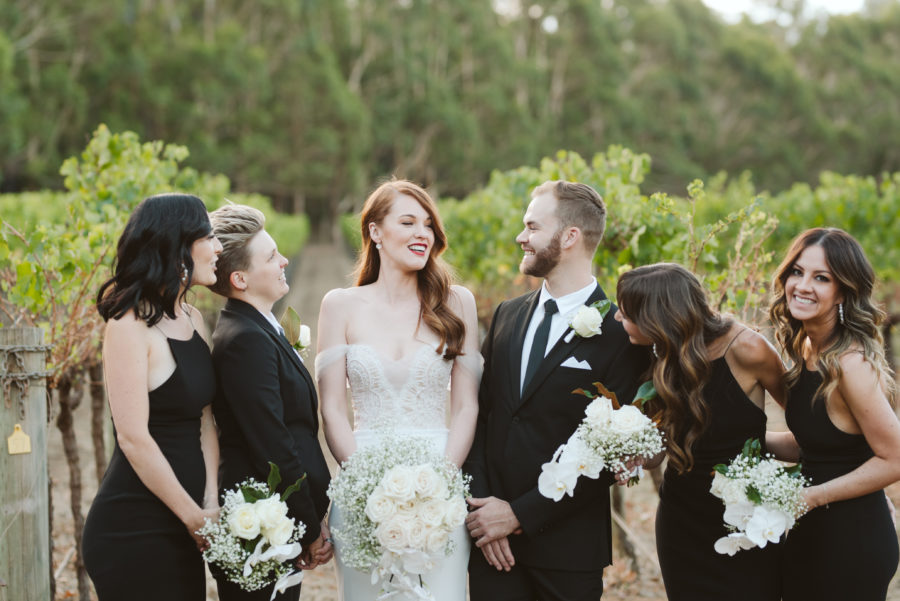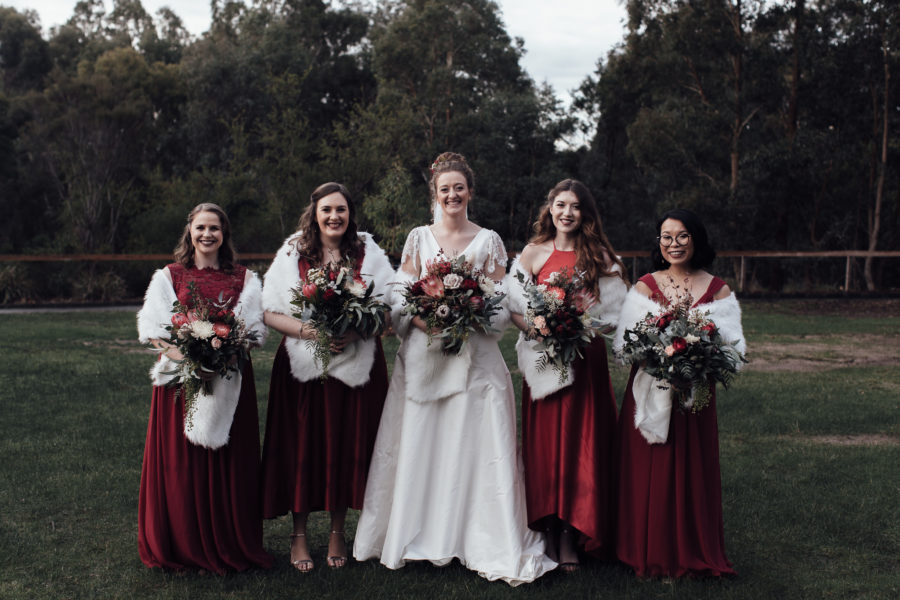 Maddy and Jason wanted to nourish people's bodies, hearts, and souls as they celebrated with the loving community they are immersed in. Their reception was a rustic cocktail style featuring a wholesome, healthy and beautiful food menu. For her bridesmaids, Maddy went for burgundy dresses with matching silhouettes. Her bouquets consisted of Australian blooms, foliage and roses.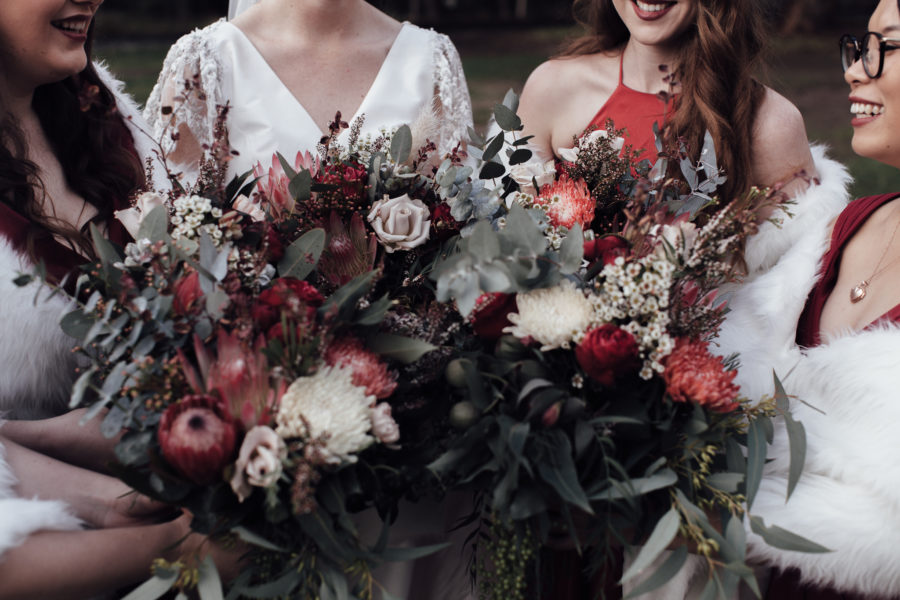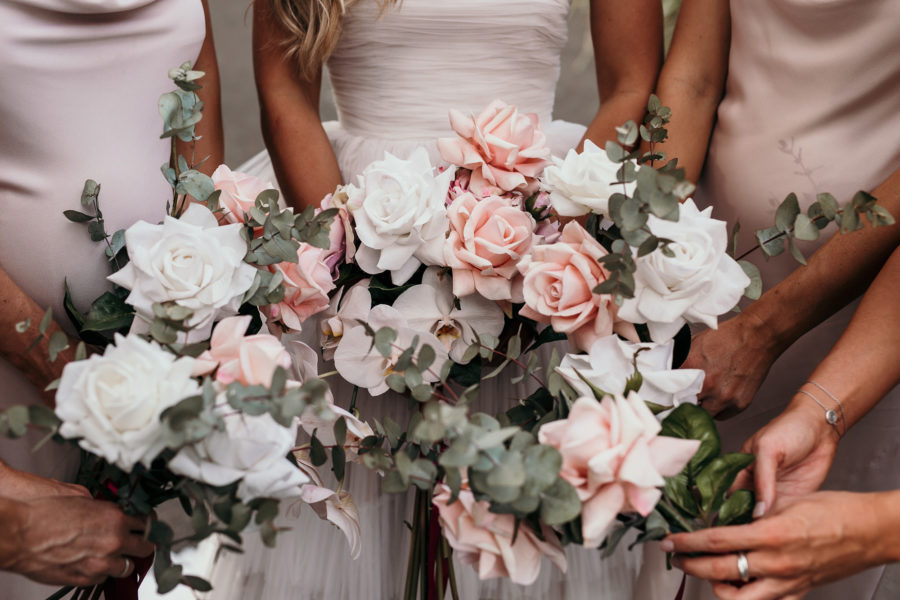 Emy and Sam's outdoor ceremony was complemented by a live performance. The couple then celebrated with guests at their reception held in a stunning heritage-listed building overlooking the harbour. With pastel tones as their chosen colours, the bride opted for modern slip-on dresses in pale pink for her bridesmaids, paired with white and pink rose bouquets.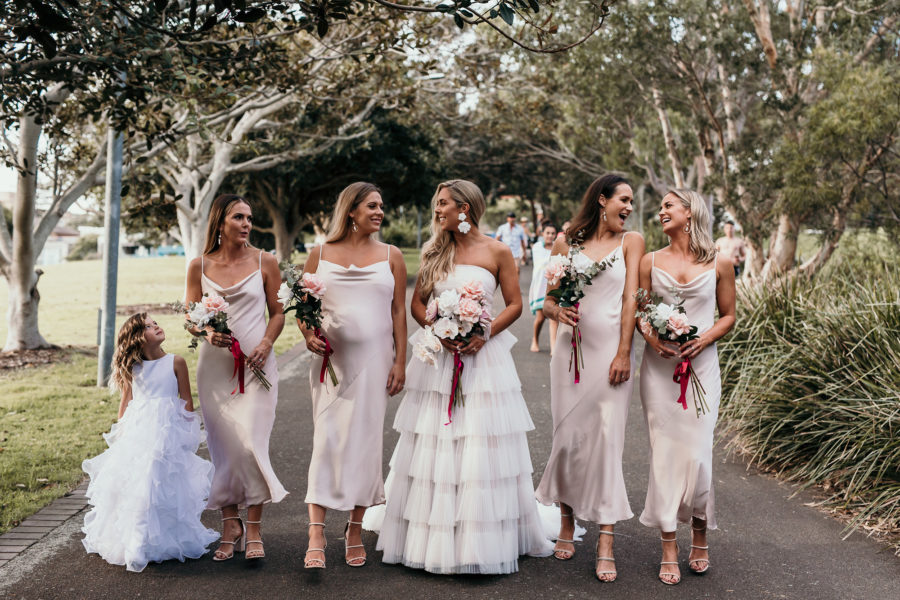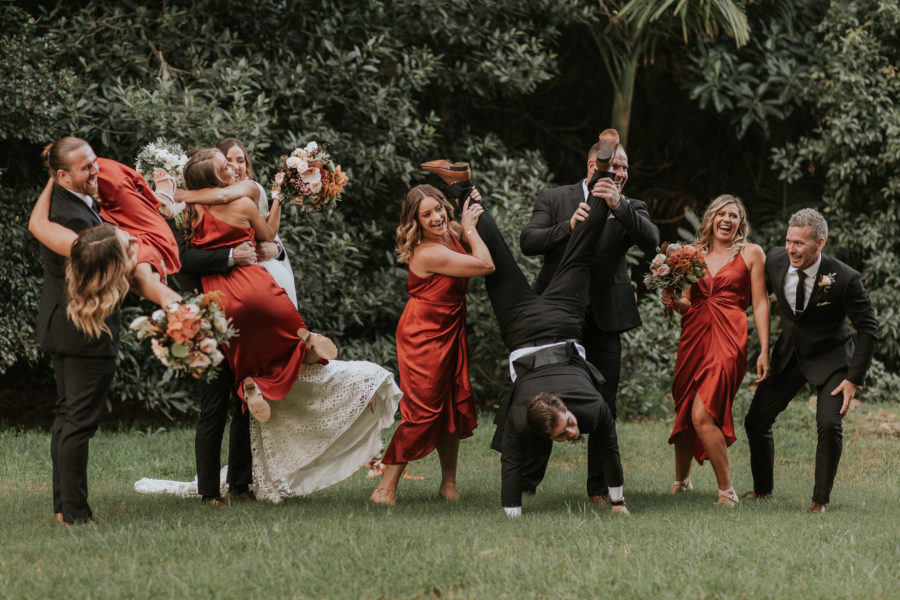 Sarah and Kieran's elegant wedding was a true representation of their lives together, as they wanted a fun full-of-colour experience for their guests. For her bridesmaids dresses Sarah picked a burnt red colour paired with Australian blooms, pale pink roses and foliage, which created contrast with her white and greenery-filled wedding bouquet.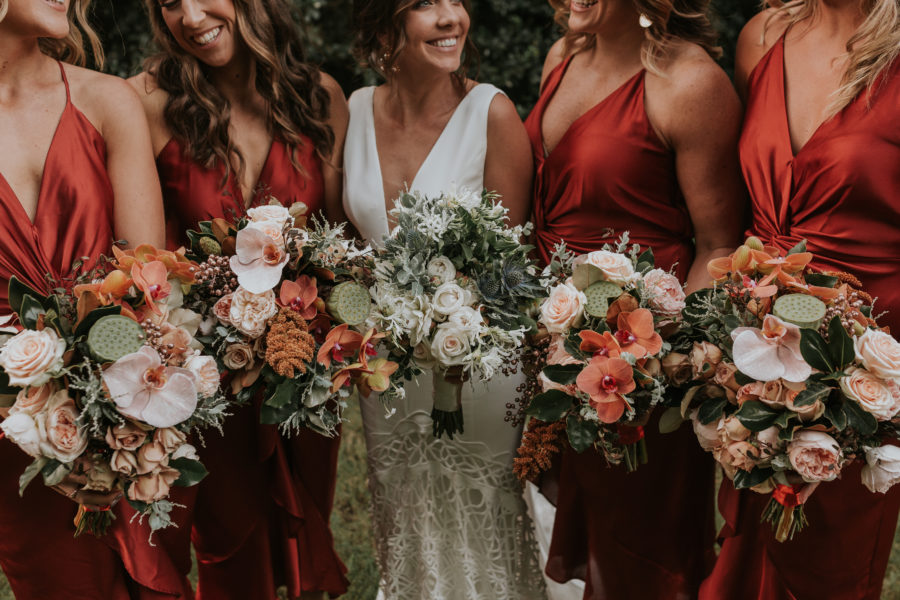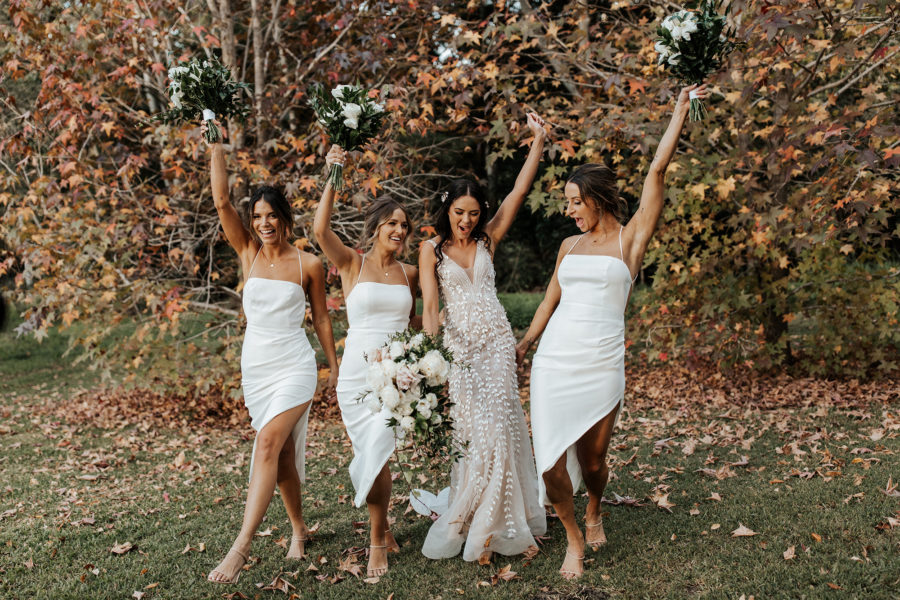 Danielle and Adam wanted a wedding that not only they would never forget, but also their guests. With modern style white dresses for her bridesmaids paired with white flower bouquets, Danielle showed everyone that it doesn't just have to be the bride wearing white to a wedding!