Maybe you've been a bridesmaid before, or, maybe you're new to the game. Either way, these basic rules of being a great bridesmaid will help you understand your job description and keep the bride-to-be happy!
Keep an open mind
Probably the most important thing that any bridesmaid should have is an open mind. The hairstyle, the shoes or the dress that the bride has chosen for her entourage for her wedding theme. As long as it's not something offensive or deprecating, go along with it and don't complain.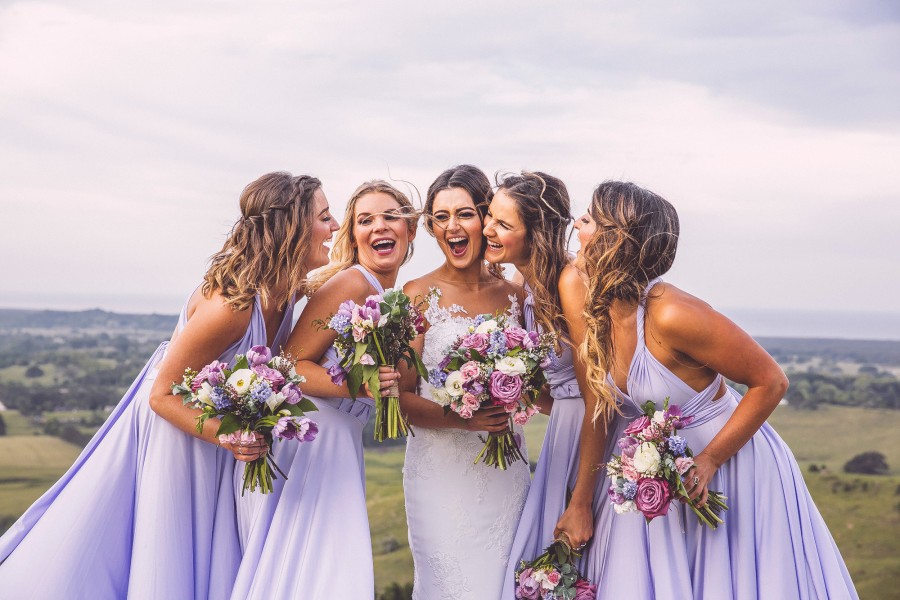 Learn how to compromise
If the bride-to-be has suggested some ideas that you don't like, rather than shutting her down or offending her, try to be positive and compromise in a friendly way.
Of course, you don't have to agree on everything. If you feel strongly about something, such as the price of your bridesmaids dress, do speak up. This rule applies to other things such as hair, make-up or tanning too.
On the flip side of this rule, you may even have a bride who expects you to make big changes to your appearance such as cut and colour your hair, or even lose weight. Obviously, in these circumstances you should be honest about how you feel and if she still insists or offends you, you can always decline further involvement in the wedding. It all comes down to reasonable judgement!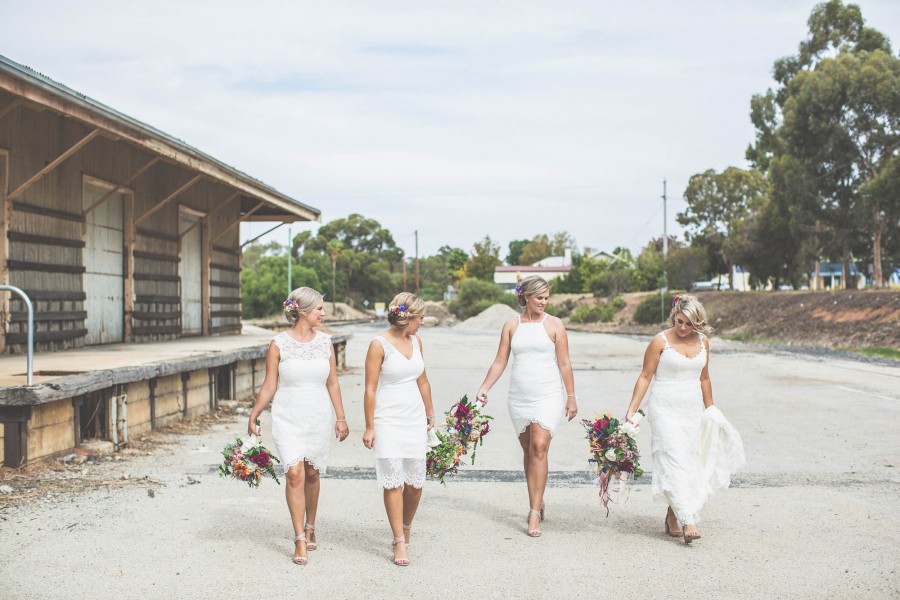 Keep it light
Not your diet, but your mood. Try to not take everything very seriously, especially when a mishap happens. Throughout the planning help to support the bride by being positive, happy and enthusiastic. The bride will definitely appreciate optimism and sense of humour when her day goes awry.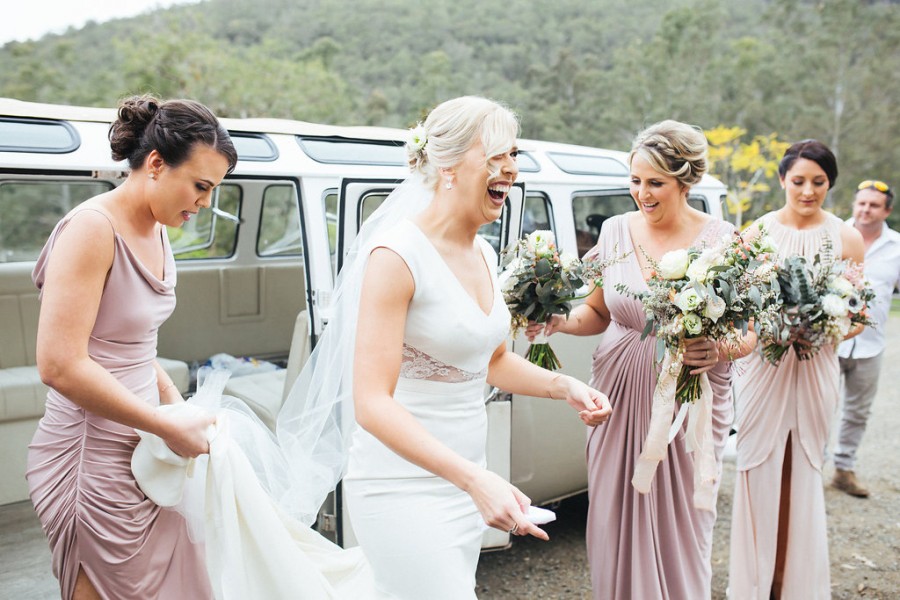 Have an emergency (non-bridesmaid) friend to call
We all know the saying, when you bottle things up for long enough you're likely to explode. So it's definitely wise to have a friend or family member not involved in the wedding to vent to when you're frustrated!
When the planning gets too stressful for you, the other bridesmaids aren't pulling their weight, or the bride is having a bridezilla moment, reach out to someone not associated with the wedding so you can avoid a bridesmaid breakdown.
The last thing that the bride would want to hear are other problems, so a friend who's from another circle (meaning she's not part of the wedding), would be a better shoulder to rant on.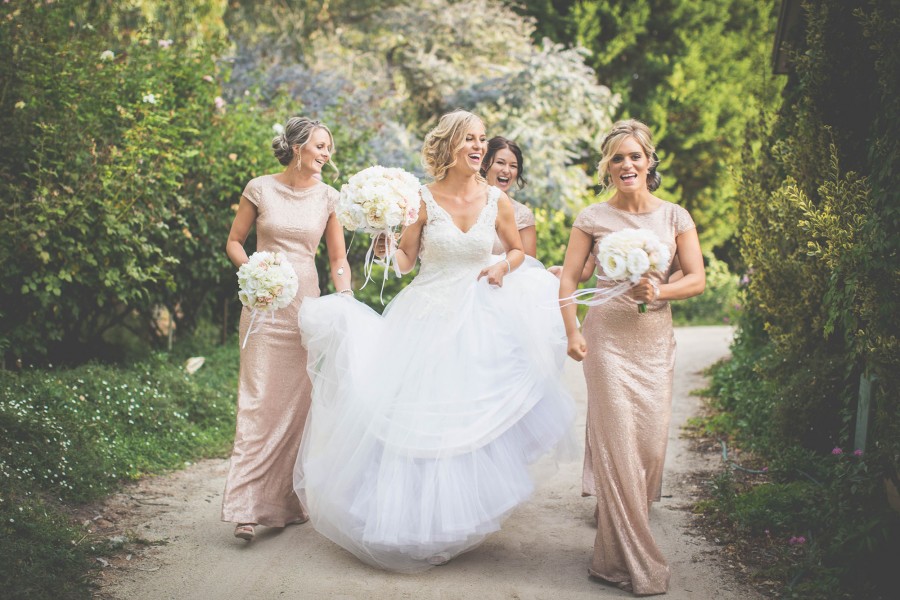 Be available
Being a good bridesmaid starts with a 'YES.' It requires you to be emotionally and physically available for the bride-to-be as often as you can, (within reason of course. We aren't suggesting you should drive to her house a 3am because she can't sleep and is crying over centrepieces.)
However, it is important that you follow through with the requirements attached to your role as a bridesmaid. This means answering emails and texts, being enthusiastic about catching up for some 'wedding planning' and just being positive and supportive overall.
On another note, this means keeping you schedule open for ALL pre-wedding events. Good bridesmaids don't bail on rehearsal dinners or bridal showers!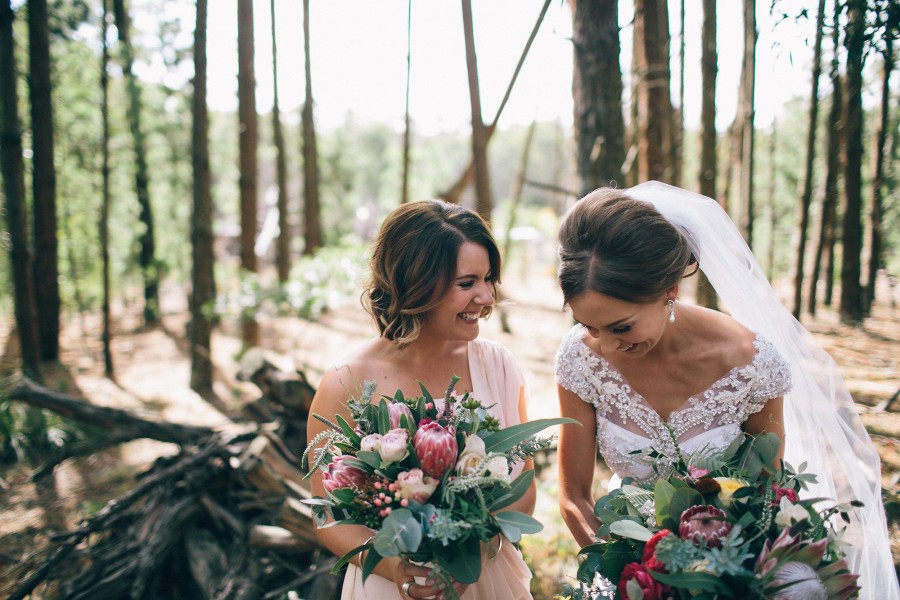 Be prepared for costs and requirements
While not all people do the same things or expect the same things from their bridesmaids, modern bridal party culture in Australia involves a few costs and requirements.
Bridesmaids are sometimes expected to do all or some of the following:
– Plan/host a bridal shower or kitchen tea in honour of the bride
– Plan/host the Hen's party in honour of the bride
– Buy the bride a gift for the kitchen tea or bridal shower
– Put in money for themselves as well as cover the cost of the bride for the Hen's
– Chip in with the other bridesmaids to buy the bride a wedding or 'thank you' gift such as a bridal robe, lingerie or piece of jewellery
– Assist the bride with any wedding planning duties in the lead up to the wedding day, such as running errands or helping sent out invitations
– Partially pay for their dress, hair/make-up, shoes – although this is becoming less common.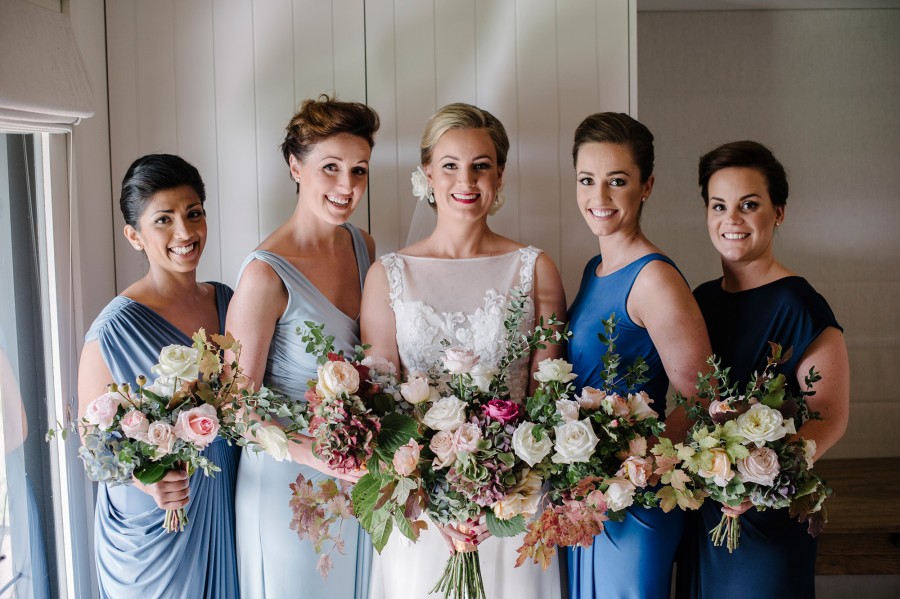 Remember who you're doing it for
Yes, it's the biggest event in the bride's life, but it's a special day for you, too. And same goes for the other guests who the couple invited to witness their union and celebrate with them. So the long journey to finding the perfect dress and all the other little details that you're helping the bride with, will be all worth it.
The next thing you know, you'll be standing along the aisle, looking pretty next to the other bridesmaids, all of you trying to hold back your tears as you see your friend looking so happy in her wedding dress. This is what it's all about – supporting your friend/family member as they go through one of the most special days of their life.