Unless you are a dab hand at applying make up yourself, you will probably want to hire a wedding make up artist to make you look extra special on your big day. Even if you do plan on doing your make up yourself, it is worth consulting a professional beforehand to determine which shades work best with your skin tone, hair colour, and wedding outfit, and to get suggestions for something a little different from your usual look.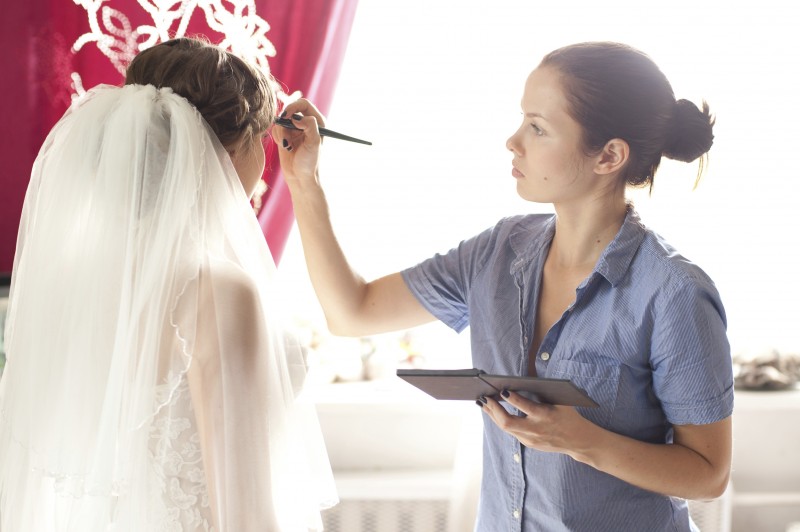 Choosing the right make up artist can take time, so here are five things to look out for:
Availability
There will always be certain practical requirements your make up artist will need to meet before you consider booking them. Checking that they are available on the day of your wedding is the main one. Finding out if they are willing to travel to the place you will be getting ready is another; there's no point choosing a make up artist in your home town if you will be getting married hundreds of miles away.
Personality
It is important that the person doing your make up is someone that you like, that puts you at your ease, and that you can have a laugh with. They will be there on the morning of your wedding, and will have to cope with at least part of your pre wedding stress so make sure you choose someone that is a calming influence and not someone who will get you more worked up.
Open mindedness
Even though the make up artist is the professional, they should be willing to listen to the type of wedding make up that you want, and to try out any specific ideas you might have. Make up is a very personal thing as it can dramatically change your look in just a few brushstrokes. Finding a make up artist that will cater to your style requirements rather than doing whatever they think is right is crucial.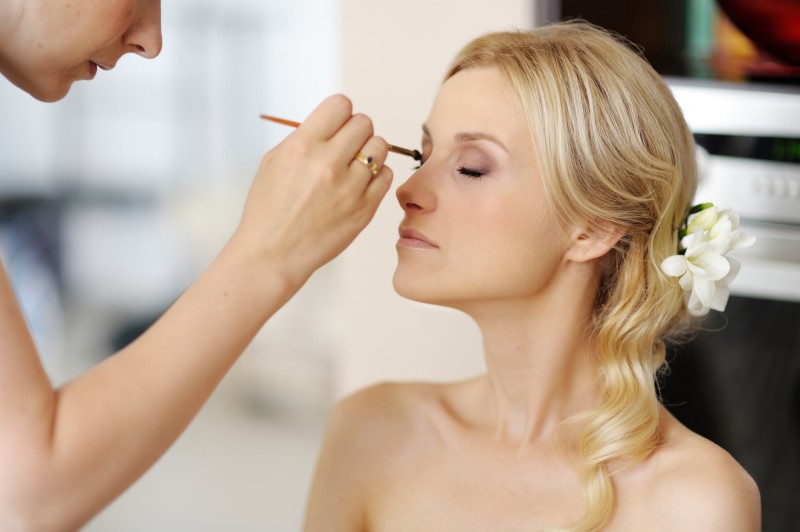 Takes an interest
Your wedding make up artist should want to know every detail of your wedding, and not just to be nosey; they will need plenty of information to determine the right make up for you. They should ask about the type of venue you have booked, what the lighting is like, what colour your dress is, what jewellery you are wearing, and what colour scheme and flowers you have chosen.
A good make up artist should also check whether you are planning to have fake tan applied or to colour your hair before the wedding as this can have an impact on the make up shades they use. They should be able to offer advice on a skincare regime to follow in the run up to the wedding.
Flexibility
The right make up artist should make you feel like a valued customer, and as such should be happy to schedule plenty of time for a make up trail. They should also be willing to repeat the trial if you are not happy and to try out a variety of looks even if the first one seems ok. Although it is usually only the bride that had a make up trail, a good make up artist will be willing to test out a bridesmaid's make up as well if you bring her along with you.
---
80% of Australian couples use Easy Weddings to connect with their dream wedding suppliers.
Browse the directory and start planning today!