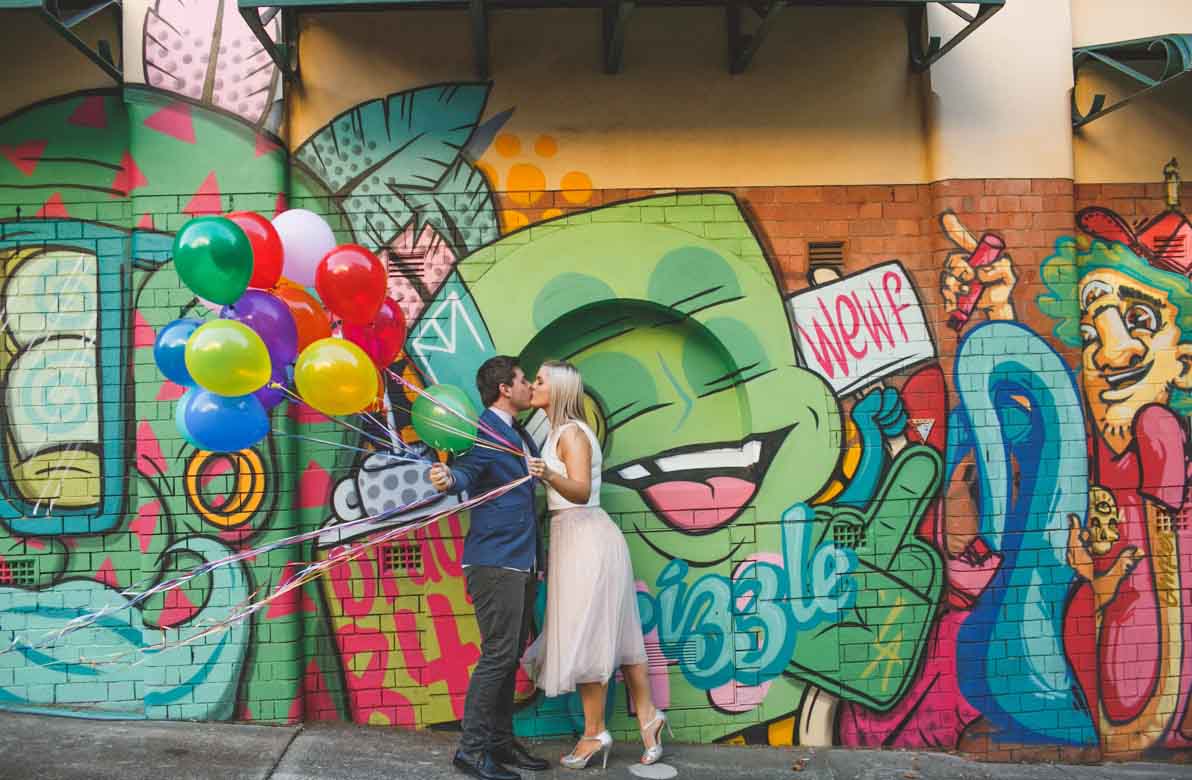 Celebrating your engagement with a professional photo shoot means you get to document this most special time in your life, while also trialing your potential wedding photographer and practicing your posing for the big day. You can even use the images as 'save the dates' or as invitations for your engagement party or wedding, too.
An engagement photo shoot is a great opportunity to get creative, and, like the couples below, you can incorporate interesting locations, bright colours and props into your loved-up snaps.
Stroll through the forest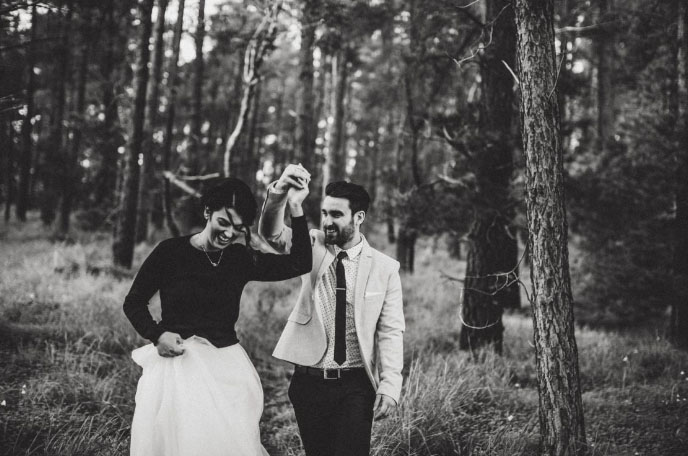 Beautiful couple? Check. Beautiful location? Check. Beautiful photograph? Check.
A romantic boat ride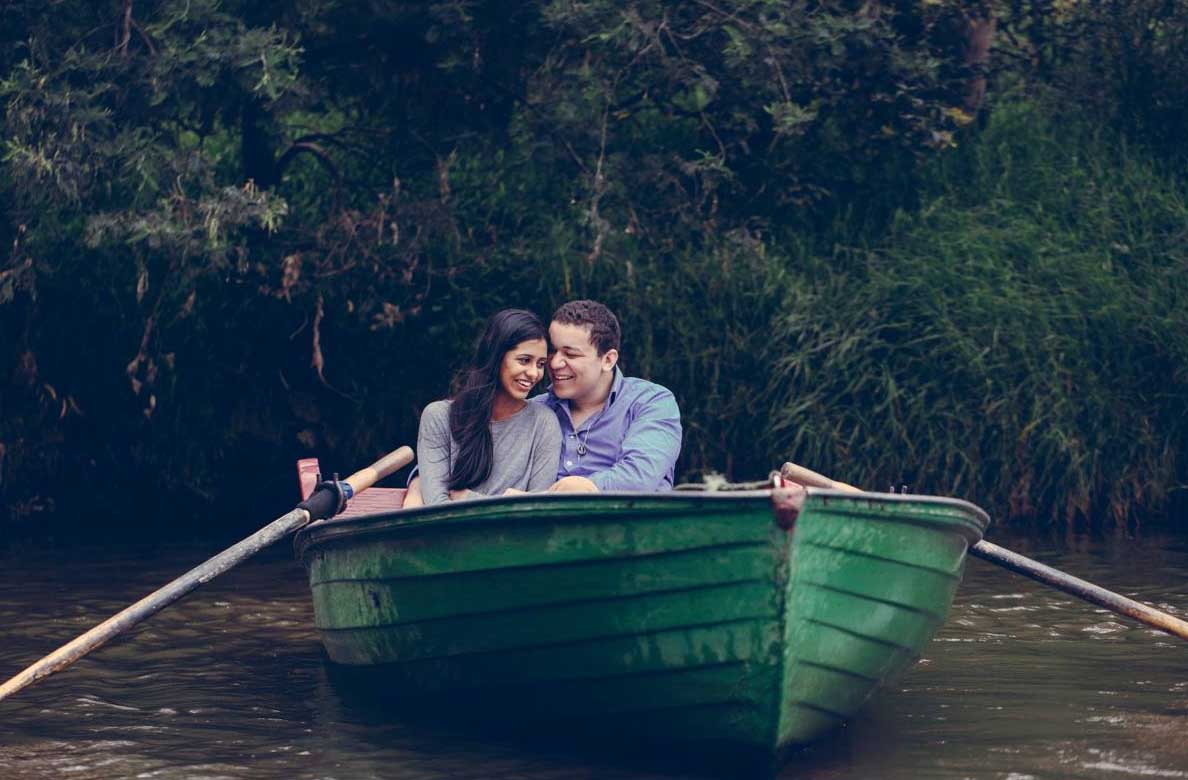 A gorgeous river-side setting is the perfect backdrop for a romantic engagement shoot.
[ew-supplier-carousel]
In the field
Image: Two Peaches
For a minute there we thought this was a wedding photo, but, it's definitely a snap from an engagement photo shoot! These two will definitely have their posing skills down pat by the time their wedding day rolls around!
By the ocean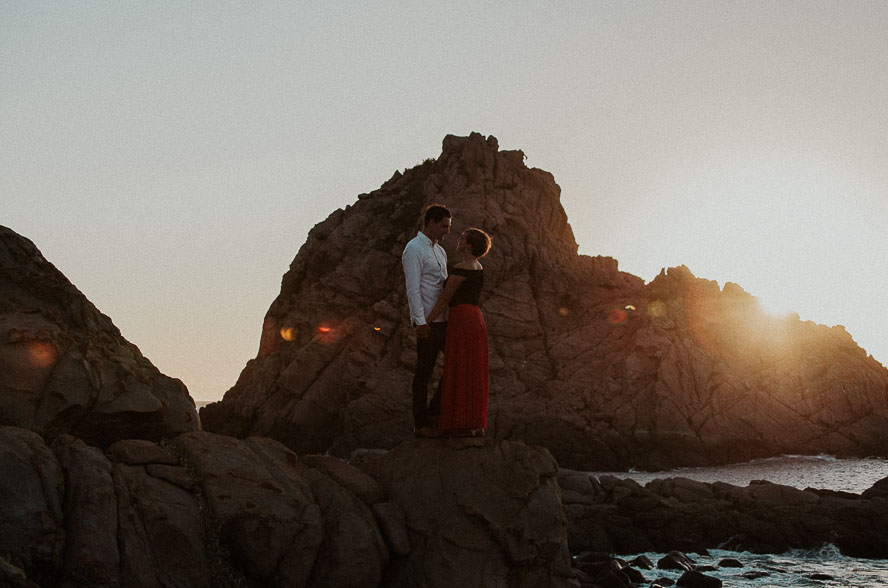 An engagement shoot by the sea is a great idea for couples who have saltwater in their veins.
Playful colour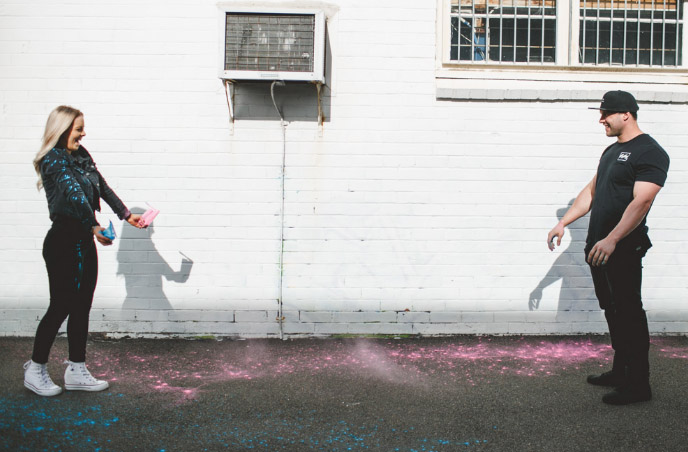 An engagement photo shoot doesn't have to be formal and posed.  For something a little different, you can opt for a more candid-style of photography and even include some colourful props to add an element of fun.
Sweet silhouette
A unique fusion of photography and editing is a great option for creative couples, especially those who have a passion for art and graphic-design.
Seaside sunset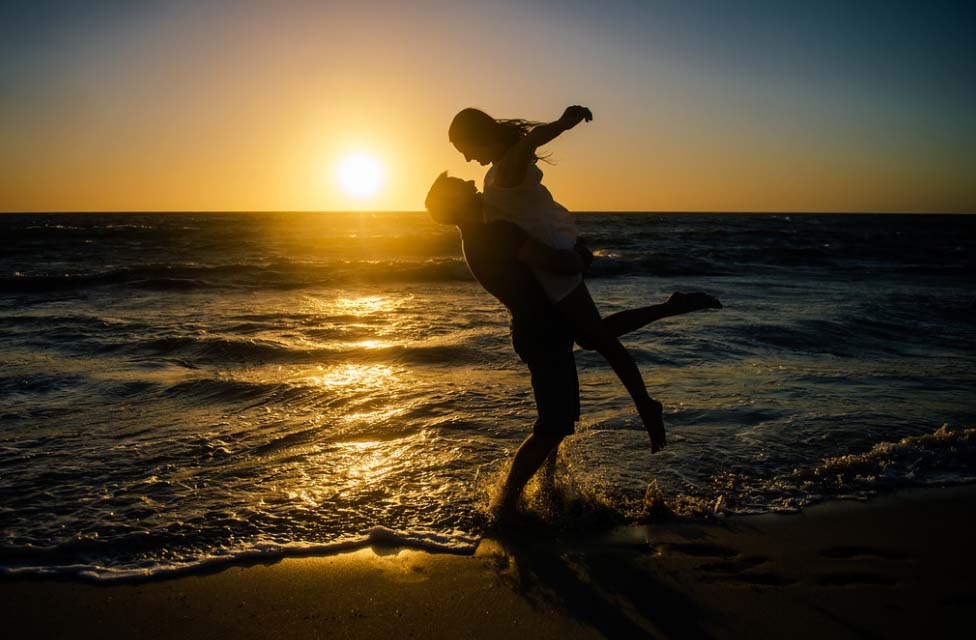 You needn't hire out a photography studio for you engagement photo shoot. Sometimes a beautiful outdoor location and natural lighting can be all you need to achieve the perfect engagement shot.
Cute and colourful
Can we all just take a moment to appreciate this fabulous and colourful flower-crown?!
Industrial vibe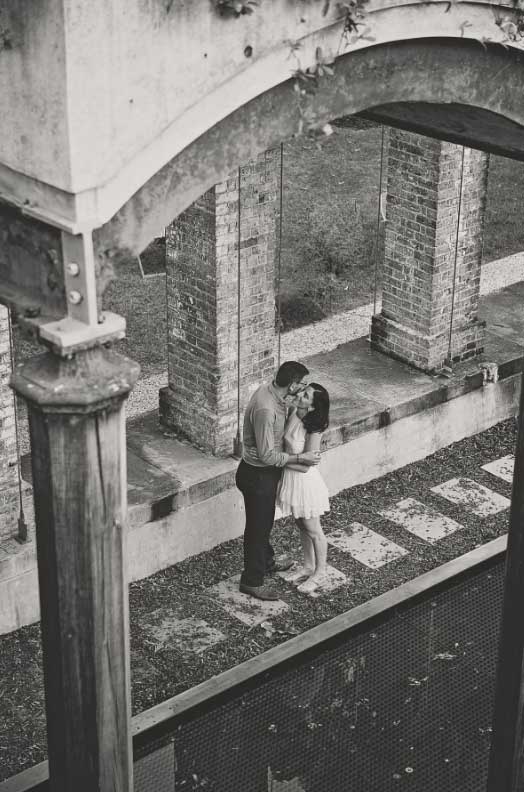 An industrial location adds a bit of drama and romance to an engagement photo shoot.