There's a point in our lives when we reach 'wedding season'; where you find that a lot of your friends, family or work colleagues are all getting married around the same time.
For some, it can be a great excuse to have a party every second weekend. But if you're getting married it can also be extremely stressful to make sure that your wedding is going to stand out from the crowd.
Weddings should be about you and your partner. Whether you're having a traditional wedding, boho theme or even going down the alternative route, making your wedding feel like you can make it even more special.
Thankfully, there are so many services that you can hire if you are looking for alternative wedding ideas. Whether it's selecting a specific venue or choosing more personalised details, you can make your day both magical and unforgettable.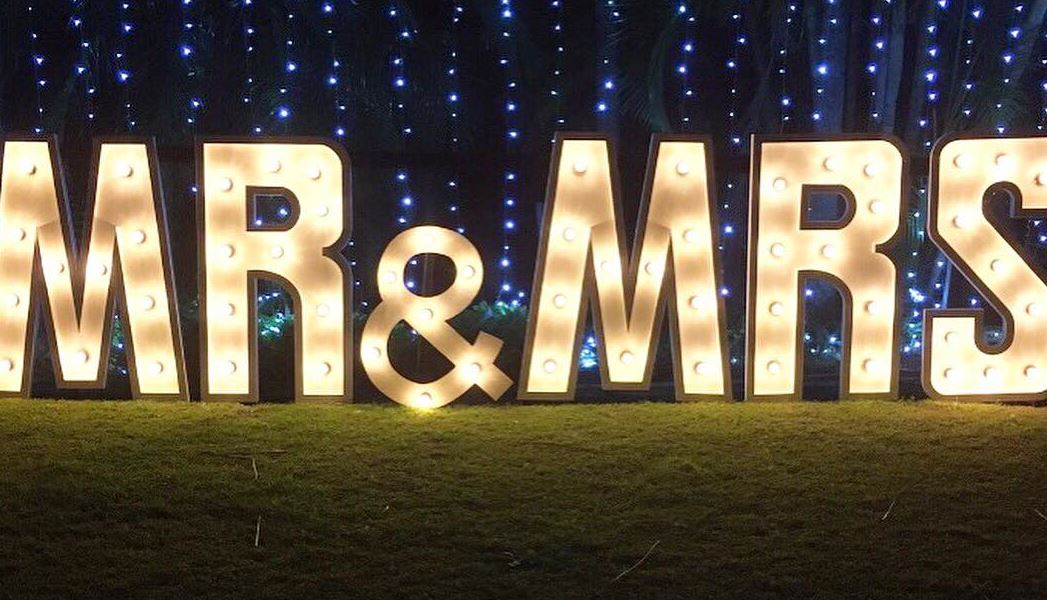 Glamping accommodation
Have a few guests coming from out-of-town? Why not wow them with a bit of different accommodation? Glamping has become hugely popular over the last few years and is a great way to spend the night of your wedding.
Plus you can get some gorgeous arrangements that will look a lot better than just a tent and an airbed!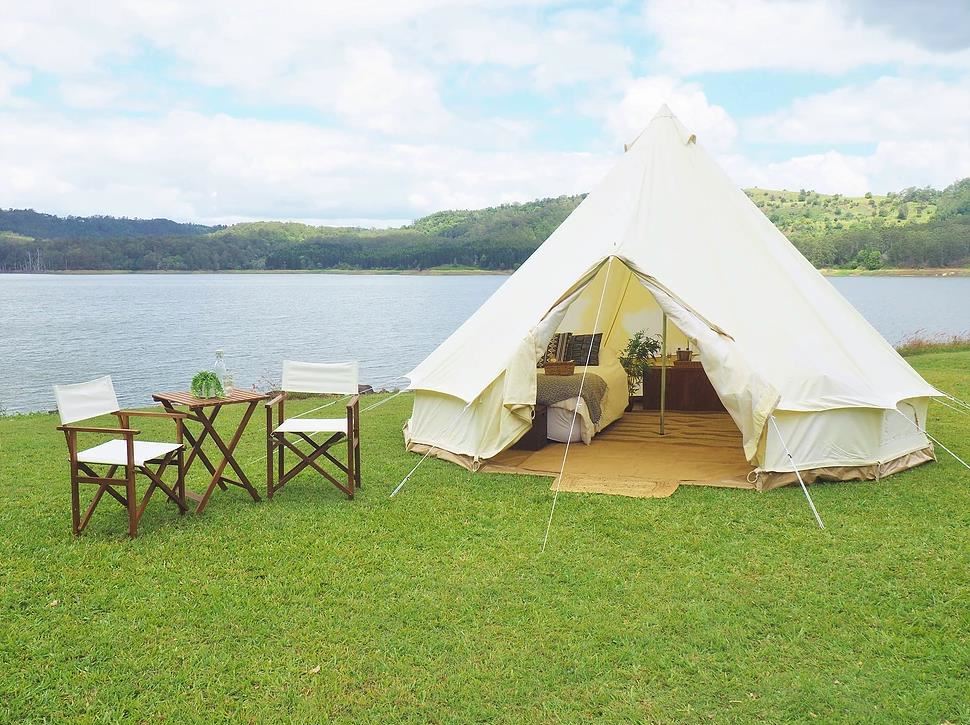 High tea
Want something a bit more casual than a wedding cake, but something a tad fancier than a candy bar? Then why not go for high tea?
Often reserved for bridal showers, high tea can actually be a perfect way to celebrate your wedding in a unique style. You can sit down to a glam picnic with your nearest and dearest or decorate your reception area with delicious treats and decor. Whatever your choice, your guests are sure to remember it!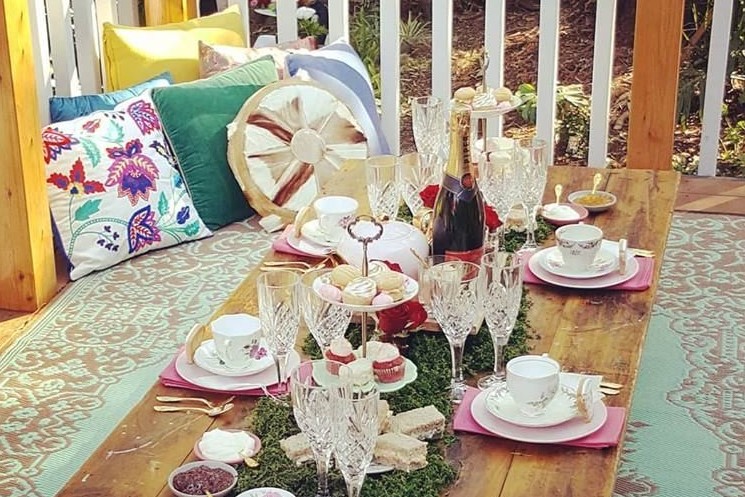 Undercover entertainers
If you really want to give your guests something to remember then undercover entertainment is the way to go! Just imagine the surprise on your guest's faces when their waiter suddenly burst into song!
This is not only a unique way to make your wedding day stand out, but it's also something fun for everyone to enjoy. And it's also fun to keep a secret for your guests to surprise them with at the wedding!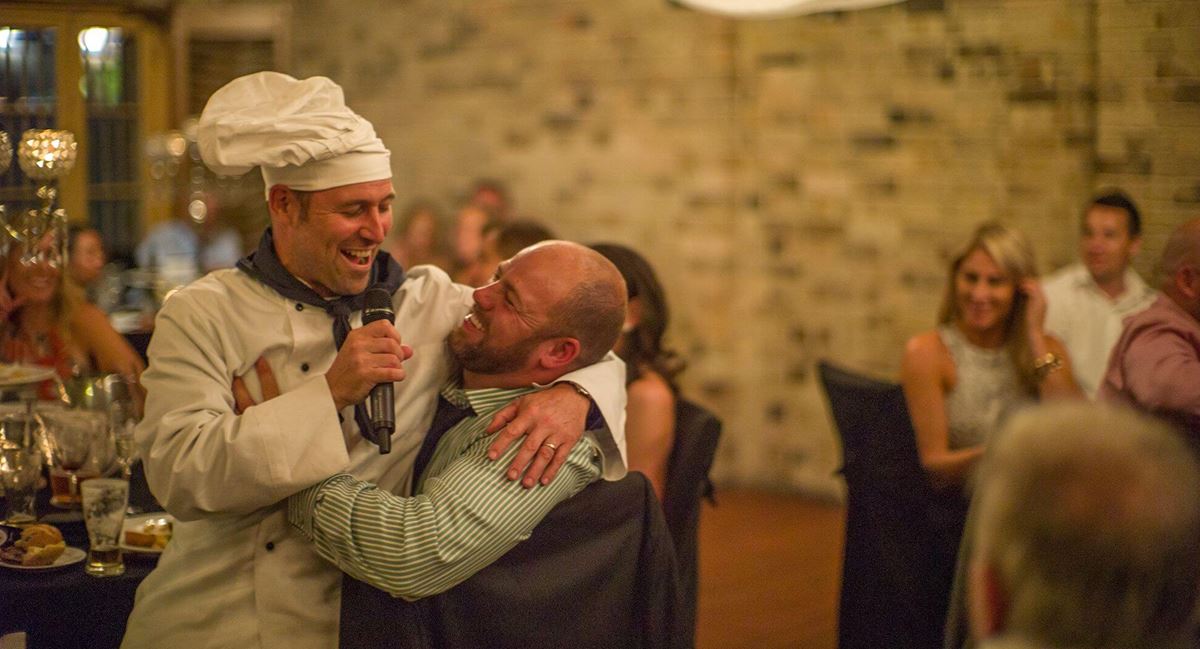 Entertainers in general
Whether it's a magician, acrobat, poet, painter or portrait caricatures, there are plenty of ways to entertain your guests at your wedding. Not only does this take the pressure off you to make sure that everyone is having fun, but it can also be a great way to collect fun and fresh keepsakes of your perfect day.
You can even hire mobile stages for your day that can be used by different types of entertainers so there's no end to how creative you can be with your entertainment.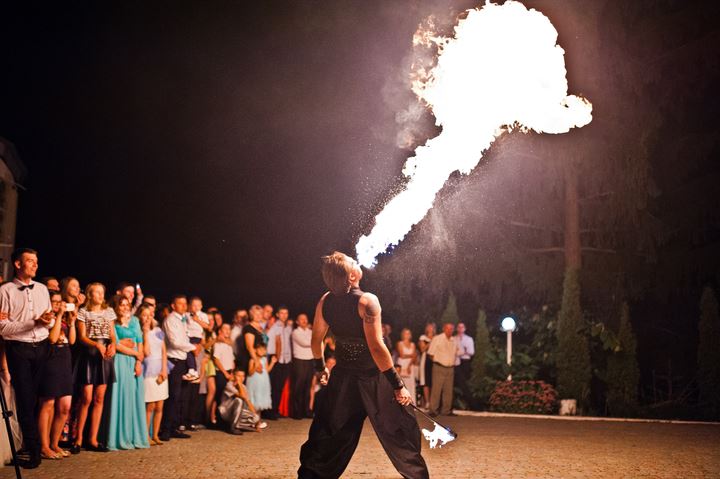 Light up letters
Whether you're after a bit of LOVE or you want your initials for the big day, light up letters can add a bit of fun to your wedding.
They're a great addition to your wedding photos, look great both indoors and outdoors, and can be a fun place for your guests to congregate and take their own images later in the night.
Plus, they're another sweet way of making your day that bit more personalised.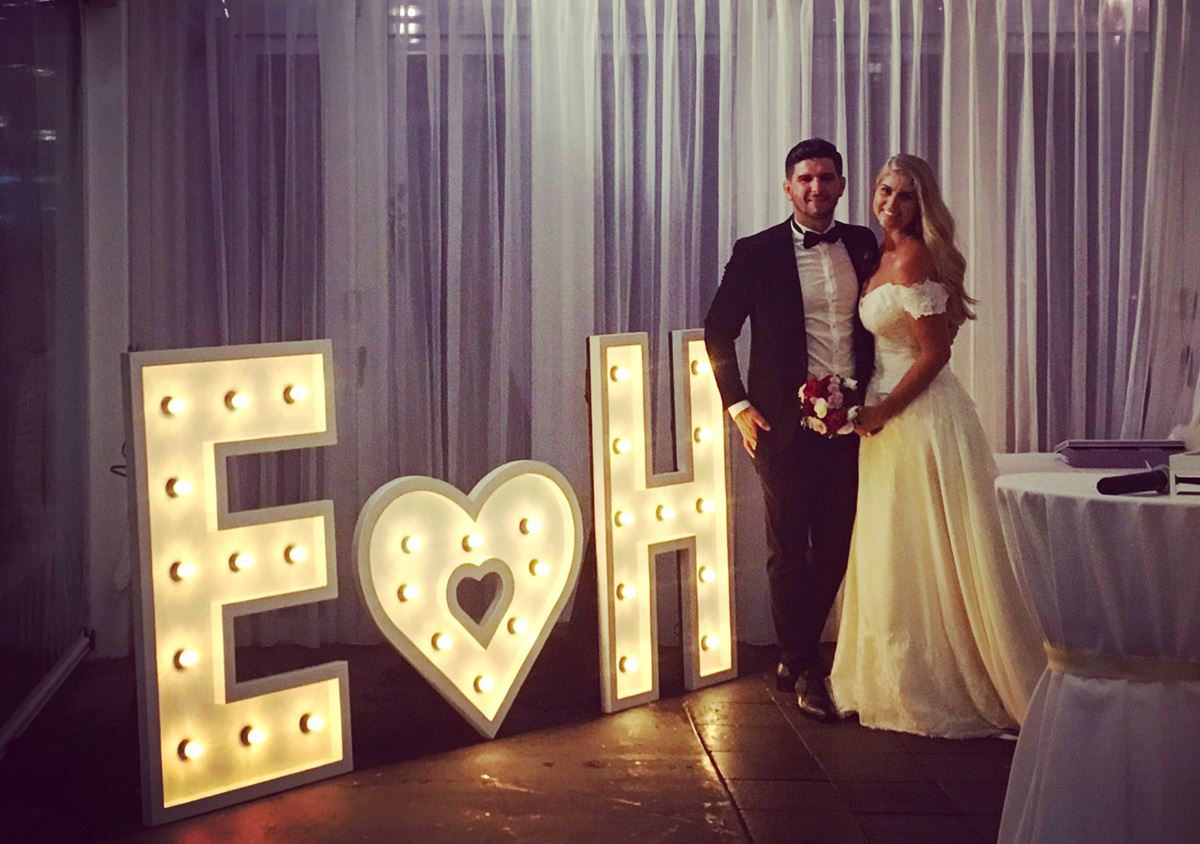 Animals
Pets at weddings are becoming more and more commonplace, which means that your furbabies don't need to miss out on your big day!
Particularly when it comes to dogs there are plenty of services available to pamper your pooch ahead of the big day then bring them to the ceremony for you.
There are also plenty of venues that offer bespoke animal services and photos, including alpacas, deer, and even cows.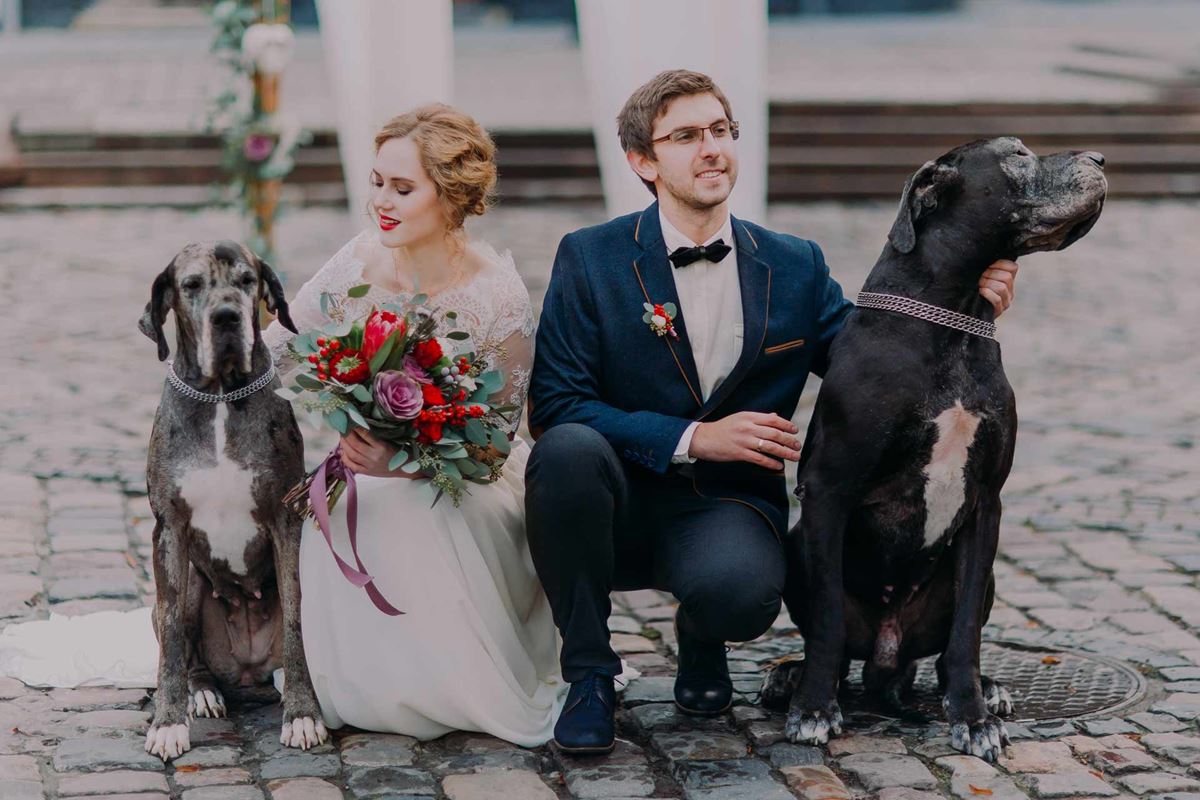 Giant games
Want to make sure you're not worrying about your friends and family while you're getting your wedding photos done? Why not make sure that they have some way to entertain themselves?
Particularly for rustic or outdoor weddings, giant games can be a great way to celebrate in the outdoors and keep your guests occupied. From giant chess to giant Jenga, there's something for every kid and inner-kid to love.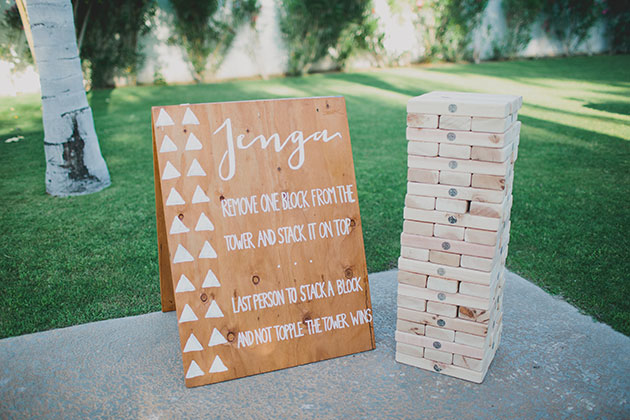 Fireworks
Want your wedding to go off with a bang? Why not hire some fireworks? You can go with a host of indoor pyrotechnics to light up your first dance or even chat to companies that do outdoor fireworks (this is also a great way of making sure you're doing everything by the book too!)
Everyone knows that fireworks are reserved for the most special events, so give your wedding the credit it deserves and see that your night ends as one to remember.
Just chat to your venue first to make sure you're not going to set off any surprises!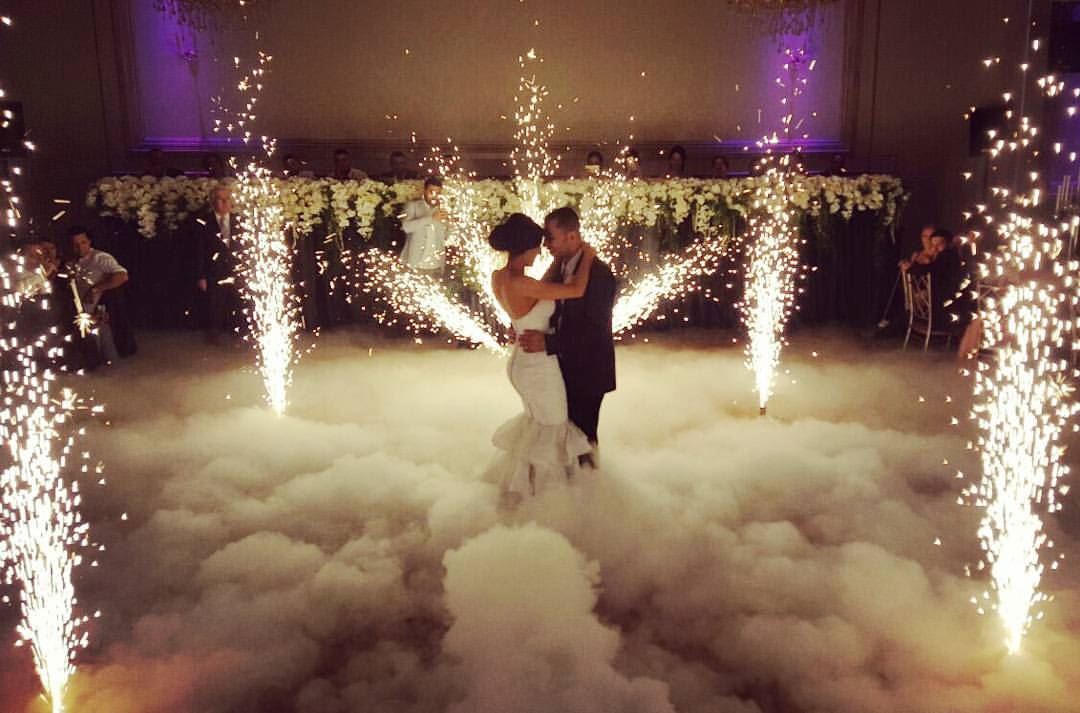 Food or drink trucks
Food trucks don't have to be reserved for festivals, there are plenty that are available to hire out for your wedding! Whether you've decided to order in your own catering for the entire event or just want to have something a bit different for your dessert, food trucks are a great way to go.
You get to pick the cuisine that you want and they're all in a mobile setting which means no setup or pack down for you. It's a win-win!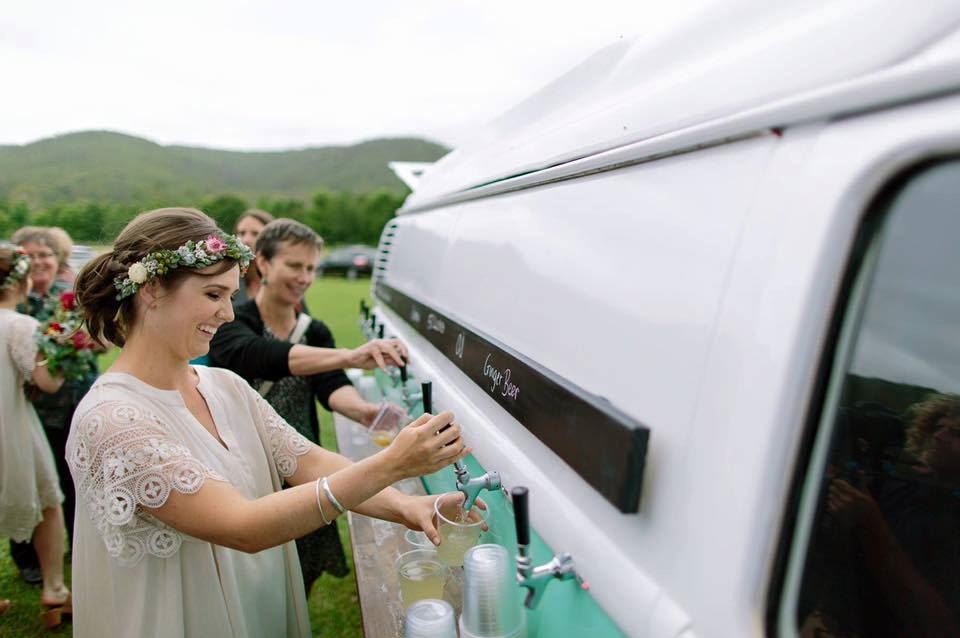 A portable toilet!
This one is right outside-the-box while being, well, inside the box! If you're hosting an event outside or in an area with few bathroom facilities then consider hiring something additional for your guests to use.
A fancy outhouse might be just what you need to host your guests fully as well as give them a unique talking point. Plus, it could give them a way to remember your wedding for all the right reasons – meaning less time lining up and more time kicking off on the dance floor!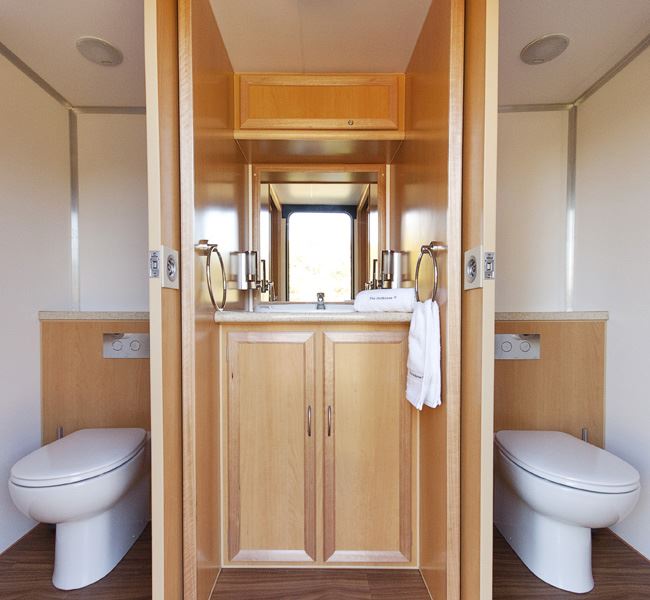 Browse our directory for a range of wedding services and wedding hire for your big day.