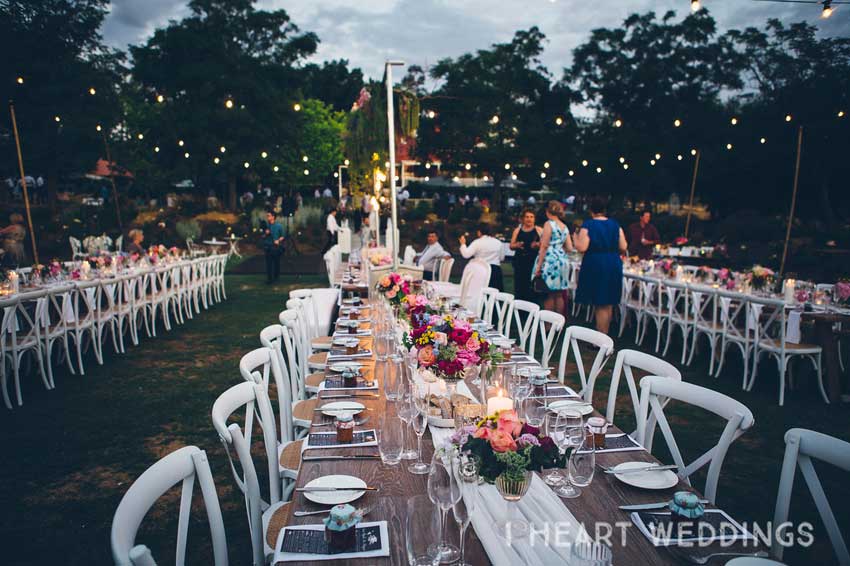 Weddings may be all about tradition, but they're also about trends. We chatted with some of the country's top wedding vendors about what's hot in wedding planning right now. Here are 8 trends we saw crop up again and again…
Wedding cakes: buttercream is back, baby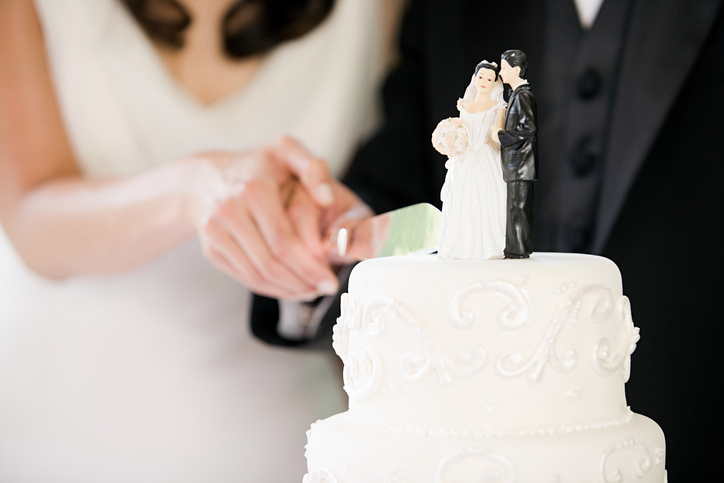 "Fondant and marzipan are great for formal wedding cakes, but many couples don't want formal cakes anymore – and some just don't like the taste of either fondant or marzipan," says Andrew Neilson from Just Cakes. 
"That's why buttercream is back," he adds. "It gives couples that rich and creamy taste they're after, but they also get a look that's soft and romantic, which is perfect for a wedding, especially if yours is rustic themed.
[ew-supplier-carousel]
Bridesmaids: it's all about mixing and matching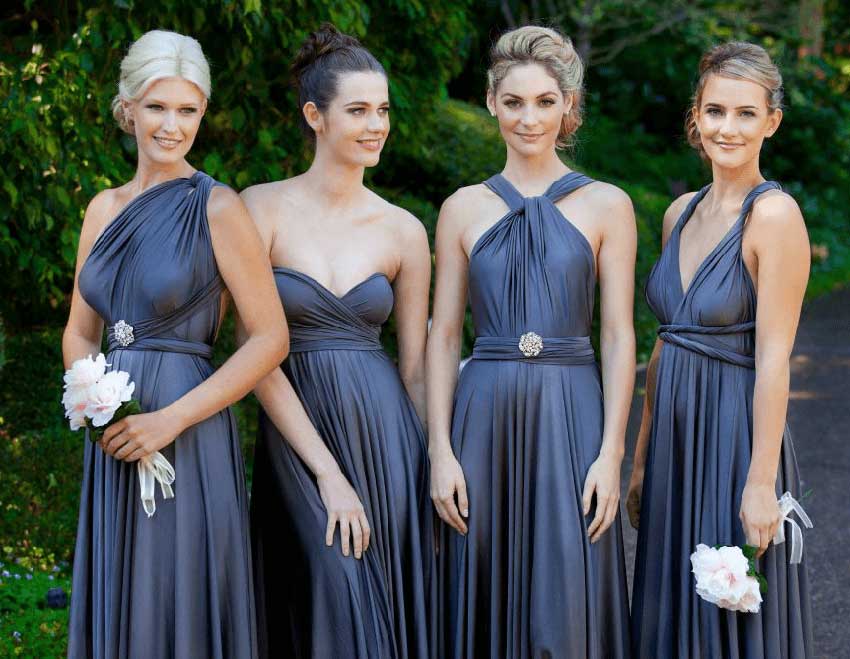 "Many modern brides are adventurous when it comes to their bridesmaids dresses, so it's no longer about them all wearing the same dress in the same colour as has always been tradition," says Krysta Atkinson from Luv Bridal.
"Of course, this approach will always be popular, although now we see a lot more brides mixing and matching textures, fabrics and patterns and, of course, styles.
"And it makes sense, too, as most bridesmaids have different body shapes, colouring, and proportions."
Krysta says that's why multi-wrap dresses such as the Goddess gown (known as Savannah at Luv Bridal) are incredibly popular with bridesmaids across the globe at the moment, "because this one gown can be worn 25 different ways, so each bridesmaid can wear the same gown but in the way it looks best on their body and suits their personality."
Wedding dresses: overskirts are in!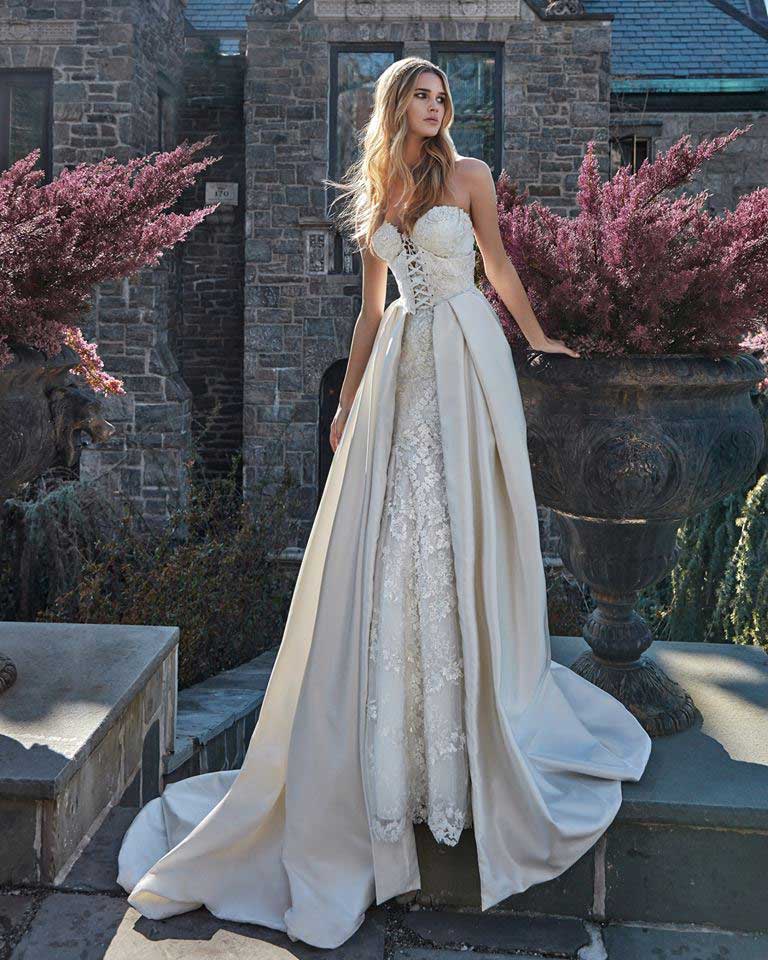 "People are loving overskirts at the moment," says Sebastian Lee from Eternal Bridal. "Overskirts are, as the name suggests, skirts that are slipped over a fitted dress and can be removed to reveal a whole other look.
"One of the gowns that's receiving the most interest from brides at the moment is Abi by Galia Lahav. It's due in 2017 and is a stunning fitted beaded gown that features a satin overskirt and corset."
Wedding photography: let's take our photos BEFORE the ceremony…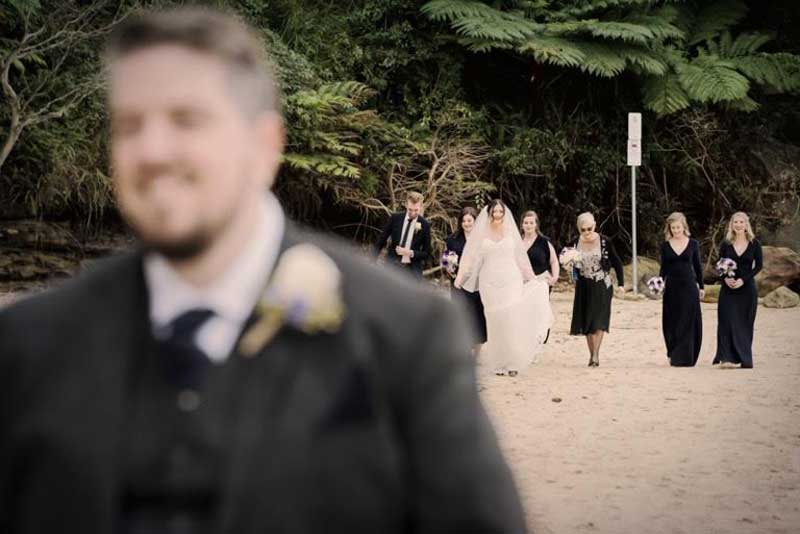 "Probably the biggest trend I've seen lately is the rise of the pre-wedding shoot where
the couple shoot their wedding photos before the wedding ceremony," says wedding photographer Ben Newnam.
"Many couples simply don't want to spend two or three hours between the ceremony and reception shooting photos and would rather spend that time with their guests, so we're definitely seeing more and more couples requesting their photos be shot before they walk down the aisle."
Ben says the pre-wedding photo shoot is most common with couples who already live together. They'll get dressed in separate places then meet up at, say, a park where they'll have their official wedding photos taken.
"I think it's a really considerate thing to do because their guests don't have to hang about for hours waiting for them to arrive for the reception," he adds.
Wedding venues: it's about subtle, not over the top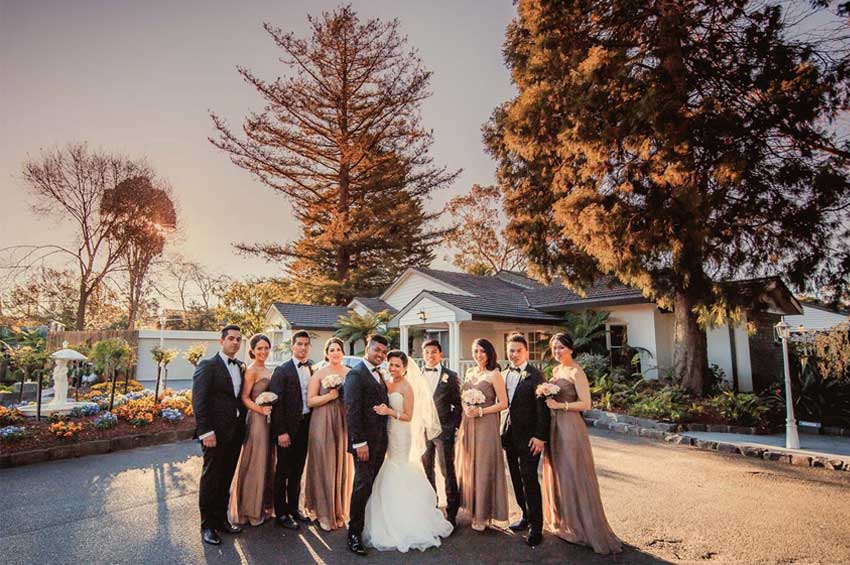 "We're seeing the demise of the humble chair cover and, to some extent the typical function chair," says Mary-Anne Lowe from Bram Leigh Receptions and Linley Estate. "Couples seem to be choosing something like an elegant Tiffany/Chiavari type seat because, today, couples are after something a little more upmarket rather than opting for the bows and frou frou that was a hallmark of wedding receptions a few years ago.
"Generally, the themeing is very sleek, rather than over the top and couples are choosing one or two items that will truly enhance their overall wedding theme and style rather than having it featured in every single wedding-related item."
Styling: Flowers, flowers, everywhere – and lots of lights!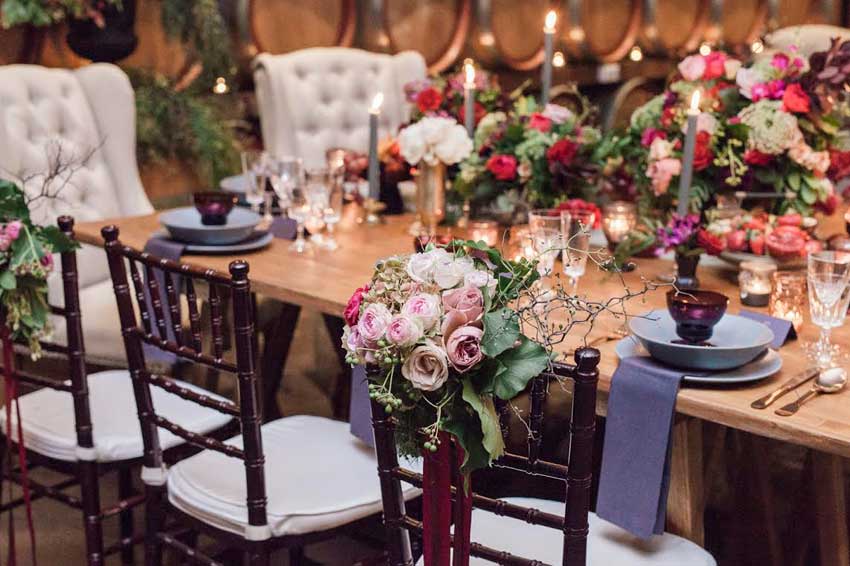 "Styling has become increasingly important to couples," says Touched by Angels wedding stylist Salli Dooly. "Couples seem to be placing a lot more emphasis on the aesthetics of their wedding reception, especially when it comes to their flowers, which are a huge focus at the moment.
"Hanging installations of both flowers and lighting are becoming a lot more common as couples seek that 'wow' effect and impact as guests arrive, and dramatic and grand floral displays are much more in demand."
Salli says there's also been a marked shift away from traditional round wedding tables towards long, banquet style tables that "show that weddings for Gen Y, in particular, are more of a celebration and a get together of friends and family rather than a formal event.
"Long tables enable more socialising and conversation as you don't have to shout across a big round table to chat with the person sitting opposite you!"
Wedding ceremony: I want to see my bride/groom before everyone else does…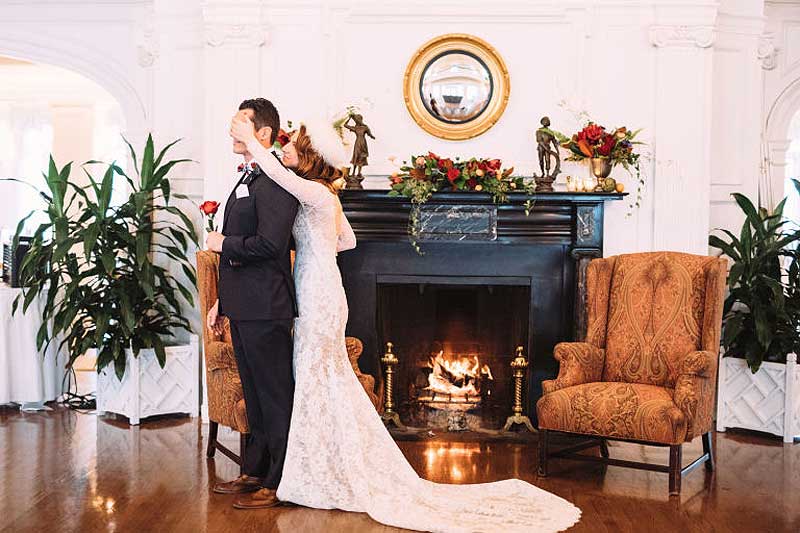 "I know they're popular overseas, but I'm seeing a lot more first looks being shot," says celebrant Charis White. "It's where the couple will meet each other, privately, and see each other – all dressed up – for the first time.
"Traditionally, a couple first see each other when one is standing at the top of the aisle, but I've noticed many more couples wanting to have this very special moment to themselves, in private, together, rather than in front of lots of people."
Here are some of our favourite, heart-melting first-look photos!
Wedding flowers: the rise (and return) of the native bouquet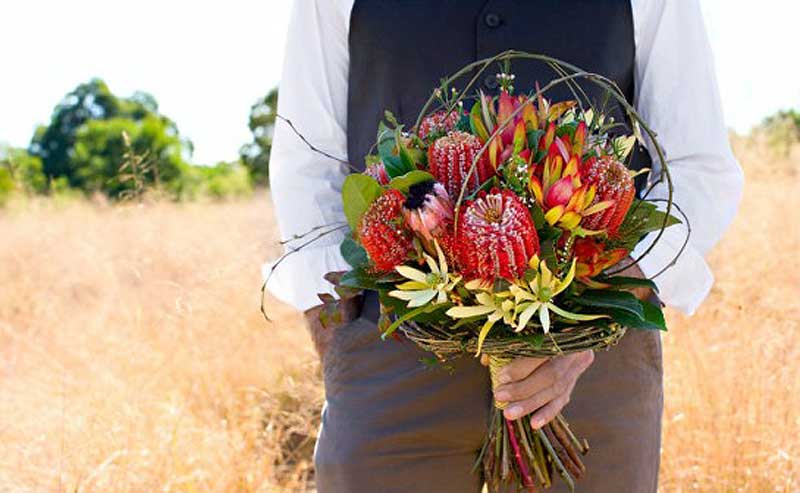 "We've seen a huge increase in requests for native bouquets," says Kathleen Nicolis from Williams Florist. "Brides are requesting oodles of proteas, plenty of natural stems and so much native greenery, as well as leucadendrons, blushing bride and spiral gum leaves.
"Hypericum berries aren't natives, nor are roses, but brides will often request them for added effect."