When it comes to wedding music, there are some songs guaranteed to get a your guests up and boogieing – regardless of how young, old or tired they may be.
You may not be able to name them off the top of your head, but when you hear them, you'll have a hard time sitting still.
We've talked with some of Australia's best wedding DJs and musicians and asked them for the 10 songs they know never fail to get wedding party goers up and dancing and their suggestions are below.
What do you think? What's a song that you simply cannot resist getting up and boogieing to?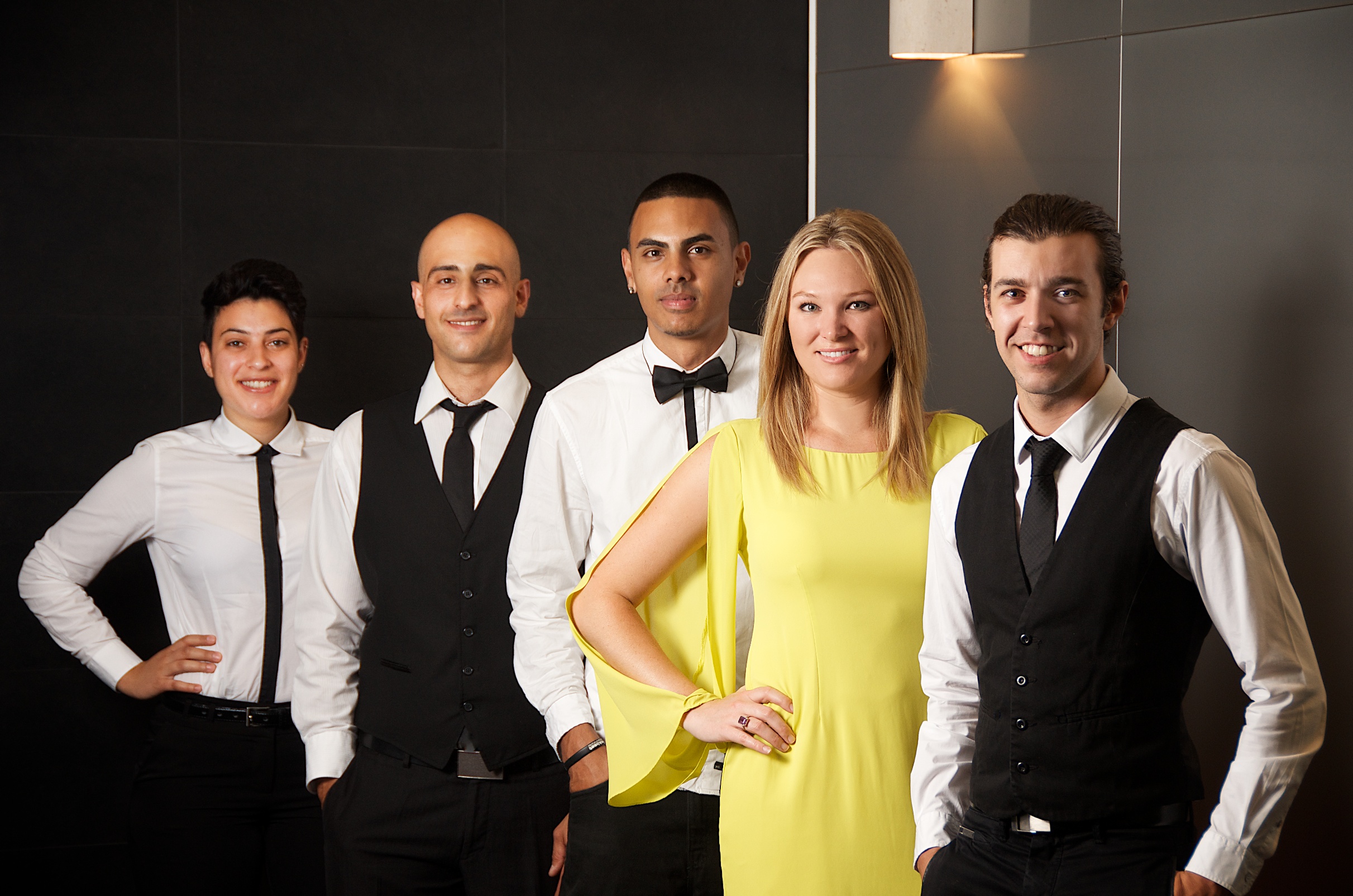 Robert from Vibe Wedding Band says the key to filling a wedding dance floor is playing great music and truly having fun with the entire crowd – including that guest texting on table 10!
"I think a mix of what's hot right now and a few classics that brings back memories will always do the trick," he adds. "Some songs are guaranteed to get everyone up on the dance floor."
Get Lucky by Daft Punk
Locked Out of Heaven by Bruno Mars
Good Feeling by Flo Rida
Are You Gonna Be My Girl by Jet
Can You Feel It by Jackson 5
Finally by CeCe Peniston
Pokerface by Lady GaGa
Blame It On the Boogie by Jackson 5
Valerie by Amy Winehouse
Raise your Glass by Pink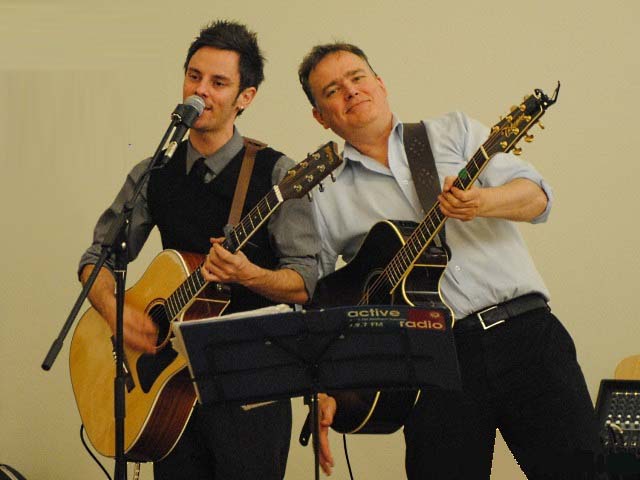 An unsequenced acoustic guitar duo, Dangerfield! treat every crowd and every show differently, so the music is tailored to the event's vibe and, even though these are their Top 10 sure-fire wedding song hits, you'll only hear them played if the mood is right.
Runaway by Del Shannon. Why? The falsetto means the men can sing along without worrying about being in tune.
500 miles by the Proclaimers. Why? Even though it's a different country, this song can brings out the Riverdance moves in any guest!
Closing Time by Semisonic. Why? A great song to finish off the night.
Me and Bobby McGee by Kris Kristoffersen. Why? A sing-a-long song that sends the guests back to the simpler times of the late '60's early '70's.
Blister in the Sun by the Violent Femmes. Why? Everyone loves the anticipation caused during the quiet bit, and they can sing along while dancing.
Johnny B Goode by Chuck Berry. Why? It's just feels good song and, occasionally, there are Rock'n'Roll dancers in the room who bust out their moves and have a blast!
Better Be Home Soon by Crowded House. Why? A great slow dance which is guaranteed to get a rousing sing-a-long for the slow chorus.
The Gambler by Kenny Rogers. Why? A surefire hit with a crowd ready to sing along.
Crazy Little Thing Called Love by Queen. Why? Another dancing song with a great feel.
Footloose by Kenny Loggins. Why? Everybody loves Footloose! It's as good as any of the others but I always leave it until last so guests go away singing it. "Go on, you can hear it in your mind now, can't you?," says Brett from Dangerfield. "Just gotta cut loose, Footloose…"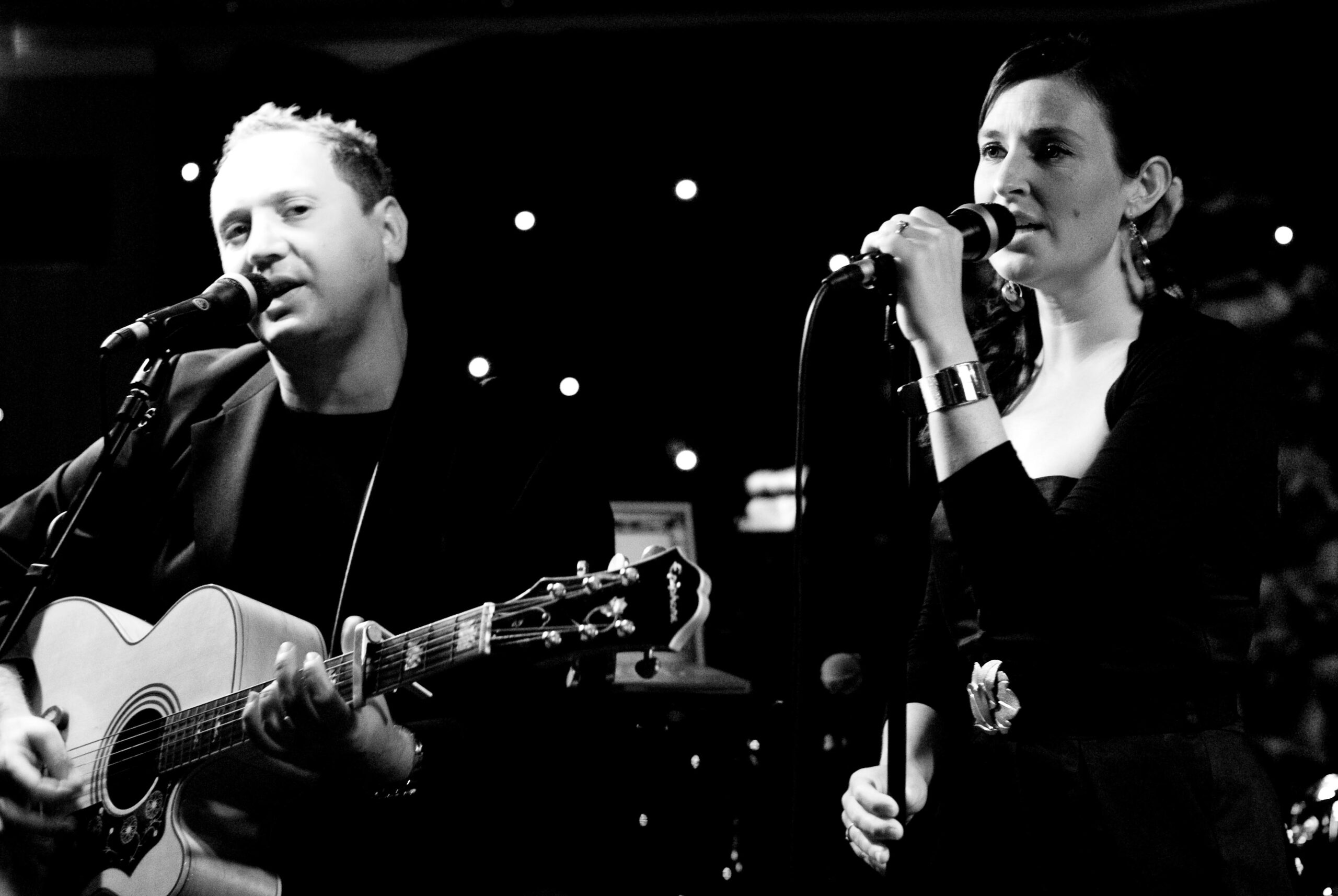 Lead singer and keyboardist in the Chapel Road Duo, Sharon Stokes' top 10 wedding songs of all time ranges from '50s classics to modern hits. Sharon says, "We always find the rock 'n' roll songs are great to get everyone up, young and old, and once people are up dancing we can hit them with more contemporary songs like Moves like Jagger and Let's Get Loud, then go into a sing a long song like Mustang Sally."
"We love to read the room on the night and never plan what song will come next so depending on the vibe we will work with that!" adds Sharon. " Oh, and Stand by Me never fails to please and will always have couples dancing together and singing along."
Moves Like Jagger by Maroon 5
Have I Told You Lately I Love You by Van Morrison
Rock Around the Clock by Elvis
Play That Funky Music
Let's Get Loud by JLo
Mustang Sally by The commitments
Don't Know Why I Didn't Come by Norah Jones
Old Time Rock and Roll by various artists
Celebration by Kool and the Gang
Stand By Me by Ben E King
[ew-supplier-carousel]
Nader Elalfy of MidnightDJs has been a wedding and corporate DJ for nearly two decades and says the songs below will win over the crowd, whether it's a wedding or a birthday party, largely because they appeal to a wide cross-section of people and age  groups.
All Night Long by Lionel Richie
Celebration by Kool and the Gang
Oh, Micky by Toni Basil
Grease mix
Hot, Hot, Hot by various artists
Party Anthem by LMFAO
Moves Like Jagger by Maroon 5
The Only Girl in the World by Rihanna
Sexy and I Know It by LMFAO
Gangnam Style by Psy
Looking for the right band or DJ to get the party started at your wedding? Begin looking here.