If you're wondering about teeth whitening or when to book your pre-wedding spray tan, you've come to the right place. With the help of our amazing beauty experts, hairstylists & makeup artists, we answer your burning beauty prep questions so you can avoid any last-minute beauty blunders.
We get it, wedding planning can be a lot. And while finalising all of the big-ticket items like your venue, photographer, catering, and even the dress, you may have neglected your pre-wedding beauty preparations. If this is the case, fear not! We're here to help.
Whether you're looking to elevate your skincare regime or thinking about getting botox, there are many beauty-related questions that may be running through your mind. To answer your burning beauty q's, we asked the best hair and makeup artists in the biz to share their tips, so you can look and feel like a million dollars on your wedding day.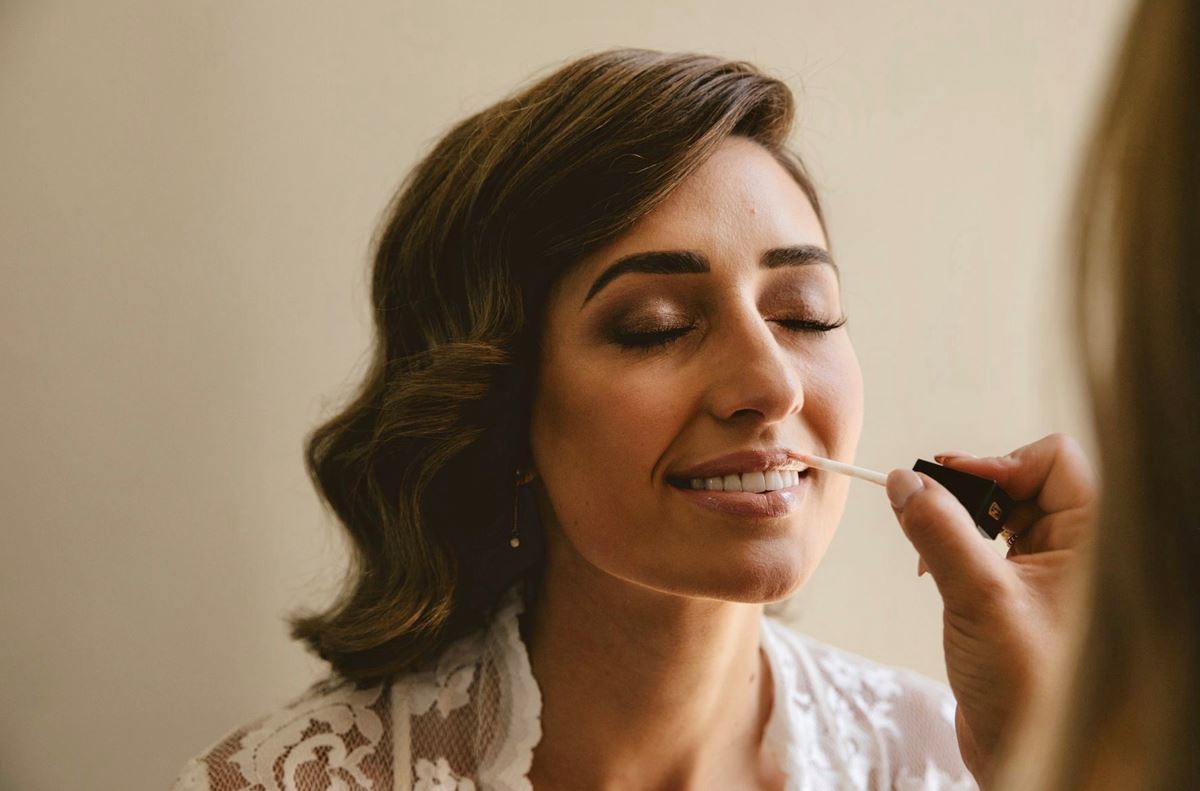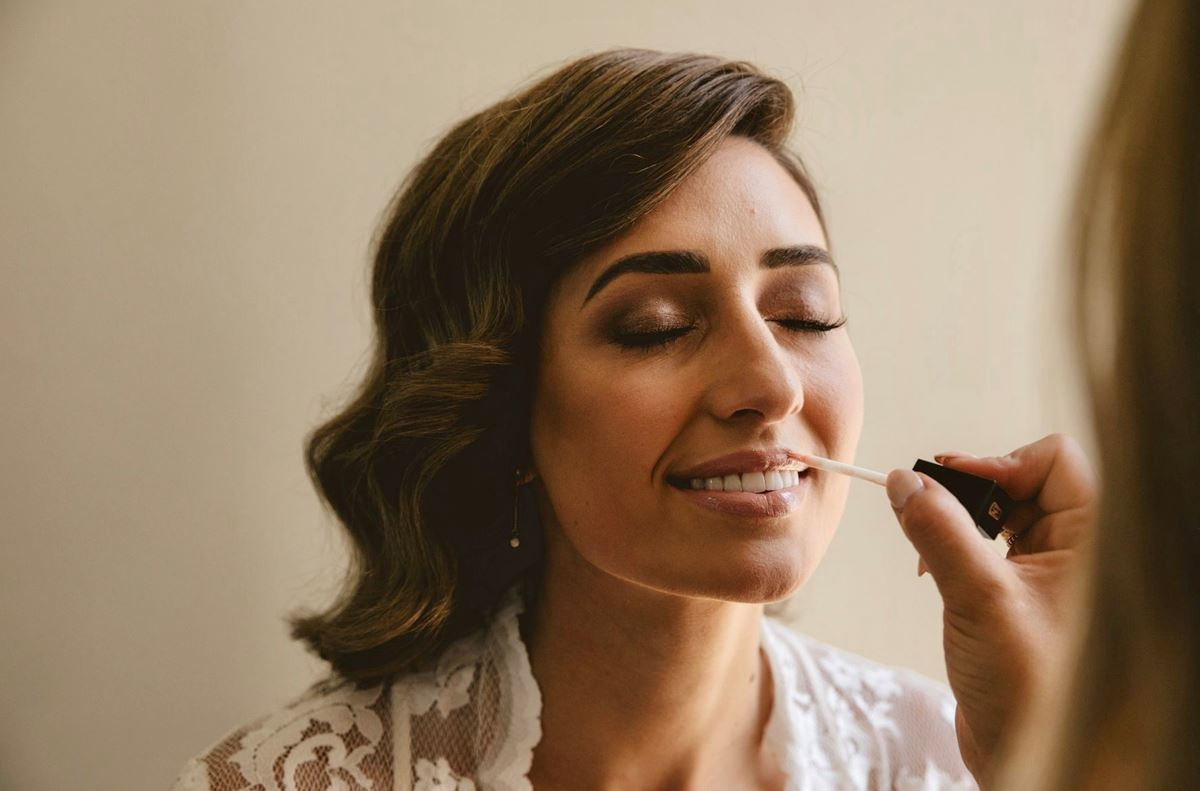 find wedding beauty experts
---
When should I get a spray tan for my wedding?
If you want an even skin tone and all-over wedding day glow without risking any streaky disasters, we'd recommend visiting a professional salon for a spray tan. Booking in for a consultation and practice run is a great way to avoid any tanning disasters on the big day.
Your spray tan should be done two to three days before the wedding so you can wash it off a couple of times to make sure it doesn't transfer onto your wedding dress. If you sweat a lot and there is some product on your dress, don't panic — it should easily wash off without permanently staining.
How can I make sure my wedding makeup looks flawless?
To ensure your wedding makeup looks flawless, natural, and glowy, you'll want to prep your skin ahead of time, so your makeup artist has the best canvas to work with. Here are a few tips for ensuring your wedding makeup maintains a beautiful complexion from the ceremony right through to the after-party:
Organise a pre-wedding trial with your makeup artist so they can find the best products for your skin type to achieve a radiant, natural look
Ask your makeup artist about airbrushing for a flawless application
Develop a hydrating skincare routine and start getting regular facials in the lead-up to your wedding
Make sure your makeup artist is using a high-quality primer and setting spray
Have a makeup touch-up kit fully stocked for the wedding day
Check out this in-depth beauty timeline for a full rundown of achieving flawless, glowing skin for your wedding day.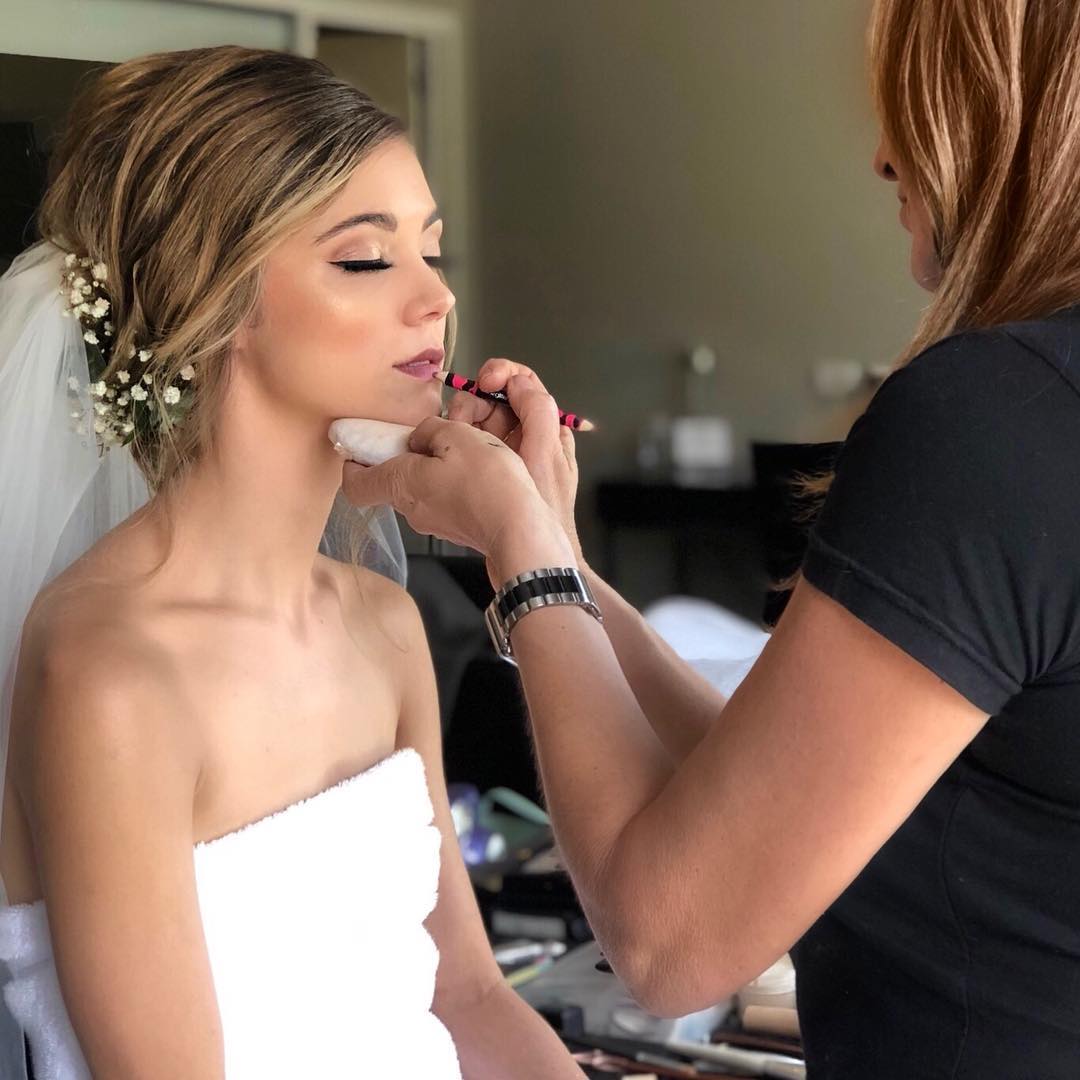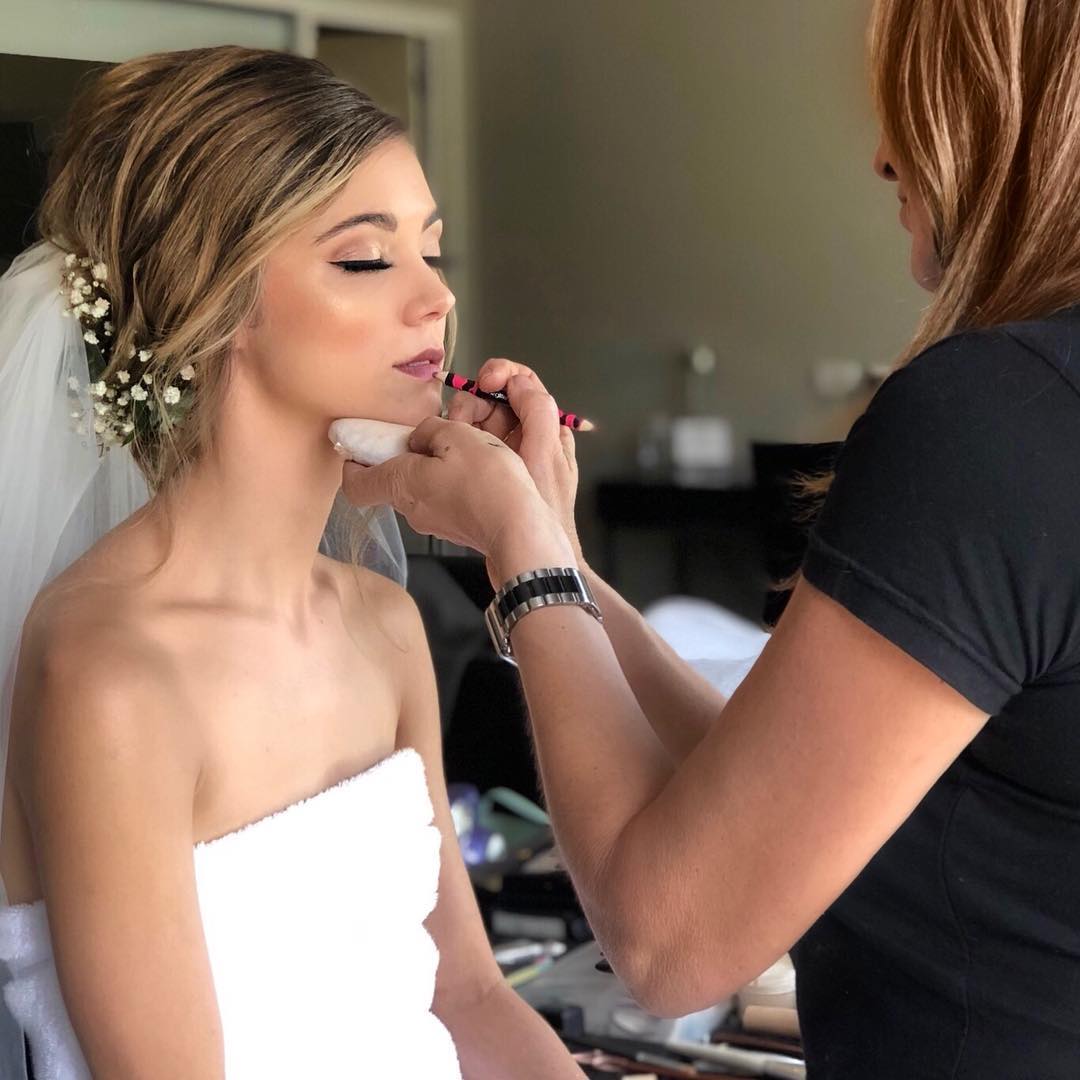 How far in advance should I get botox before my wedding?
If you're considering getting cosmetic injectables like botox or fillers for your wedding, it's best to do so sooner rather than later. It can take up to two weeks to see the full effects of injectables, and if you've never had them before, you'll want to start early to ensure you don't experience any major side effects or bad reactions.
"I'd recommend getting cosmetic injectables four months before your wedding, and if you like the outcome, you can redo this a few weeks out from your wedding day," explains Kerry Howell Makeup. "If possible, use the same doctor and the same amount of botox as you did the first time to avoid any bruising or unexpected reactions."
How soon before the wedding should I get my eyelash extensions done?
If you have never had eyelash extensions, Rita Khalil from Rita Skin & Makeup Melbourne suggests trialling them at least six to eight weeks before the wedding to see if you like them and to make sure you don't have any reactions. If the trial run goes well and you're happy with the lashes, you'll have plenty of time to do a refill before the wedding day.
"We suggest getting eyelash extensions three to four days before the wedding for a fresh look, depending on your busy wedding week schedule," Rita says. "Also, if you don't want eyelash extensions, have a look at lash lifts — they open up the eye and curl your lashes naturally!"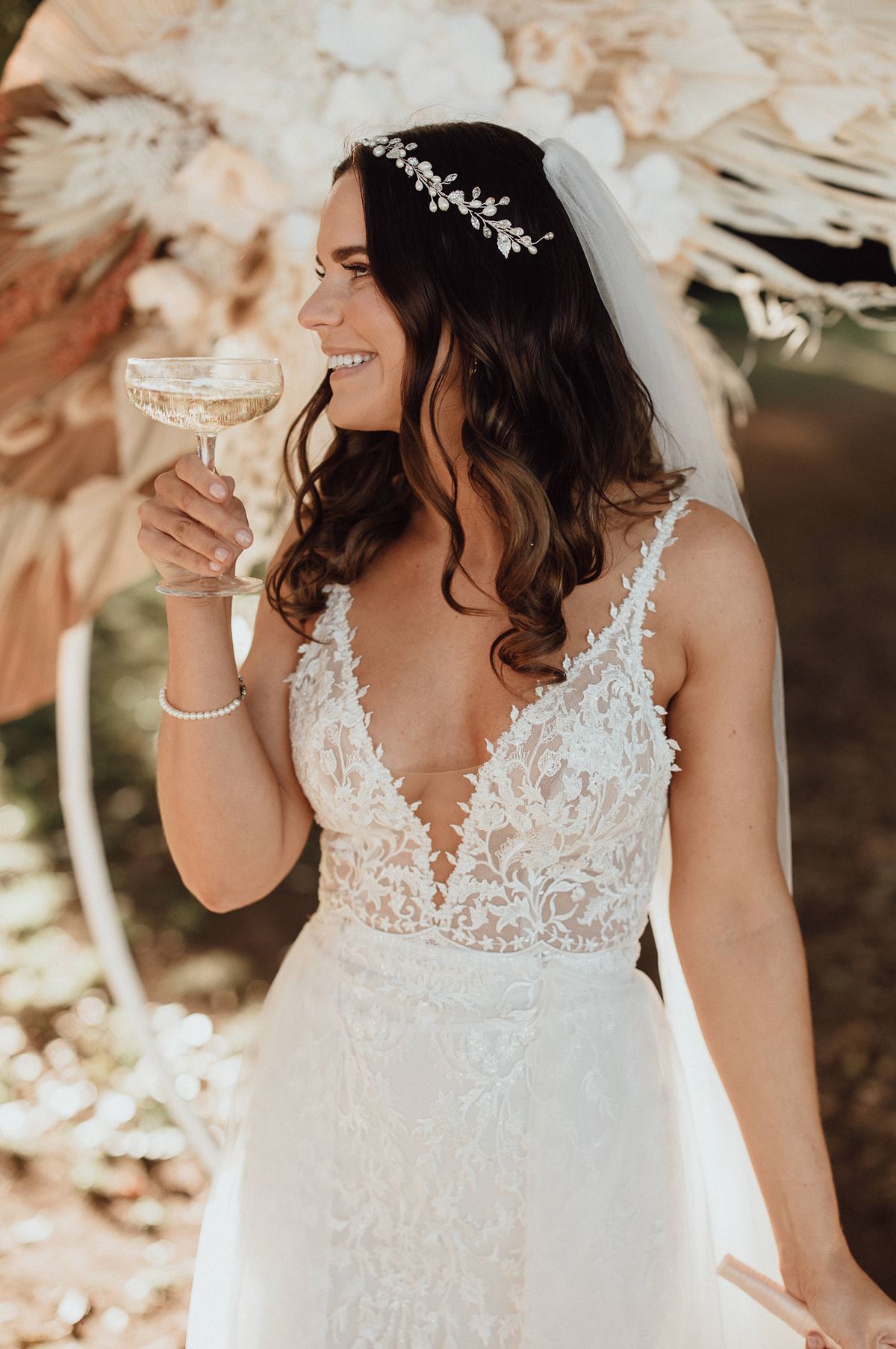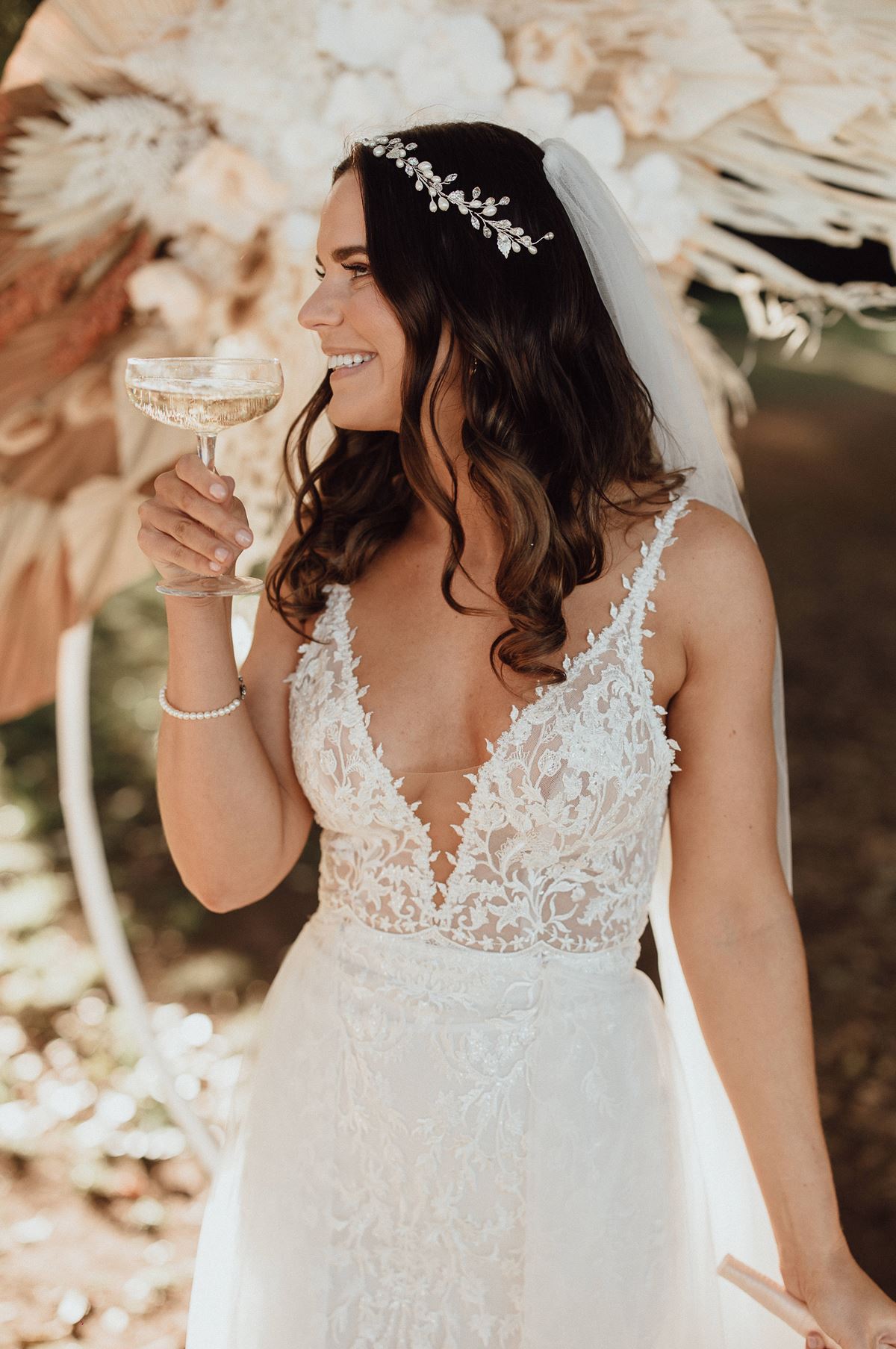 Do I need a facial before the wedding?
While facials aren't an absolute must, they're an amazing way to achieve clear, glowing skin for your wedding day. Working with a professional beautician to tailor a course of facials will make sure your skin is at its very best, as they offer custom consultations to ensure every treatment is ideally suited to your skin type. You'll want to book your first facial at least three months out from the wedding to allow for a few treatments and give plenty of time for any unexpected reactions to settle.
In need of some more wedding beauty hacks? Check out this article filled with beauty and wellness tips from real brides.
How can I care for my hair in the lead-up to the wedding?
There's no right or wrong when it comes to bridal hair, but there are a few things to consider for achieving your dream wedding hairstyle. Once you've selected a hairstyle, discuss with your stylist how best to achieve the look — they'll advise whether you'll need a pre-wedding chop, extensions or colouring and when to do so. For luscious healthy locks, consider taking hair growth vitamins at least three months before the wedding day and book in for a hydrating treatment at your salon a couple of weeks out from the big day.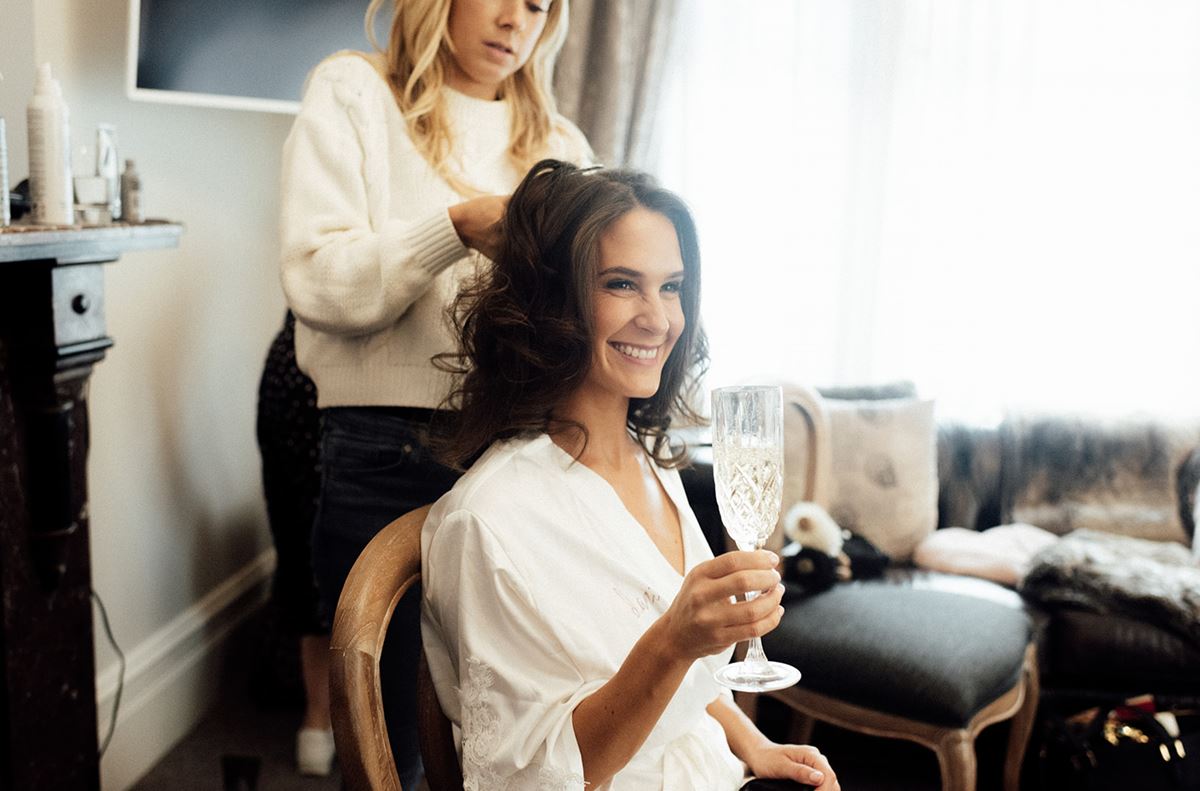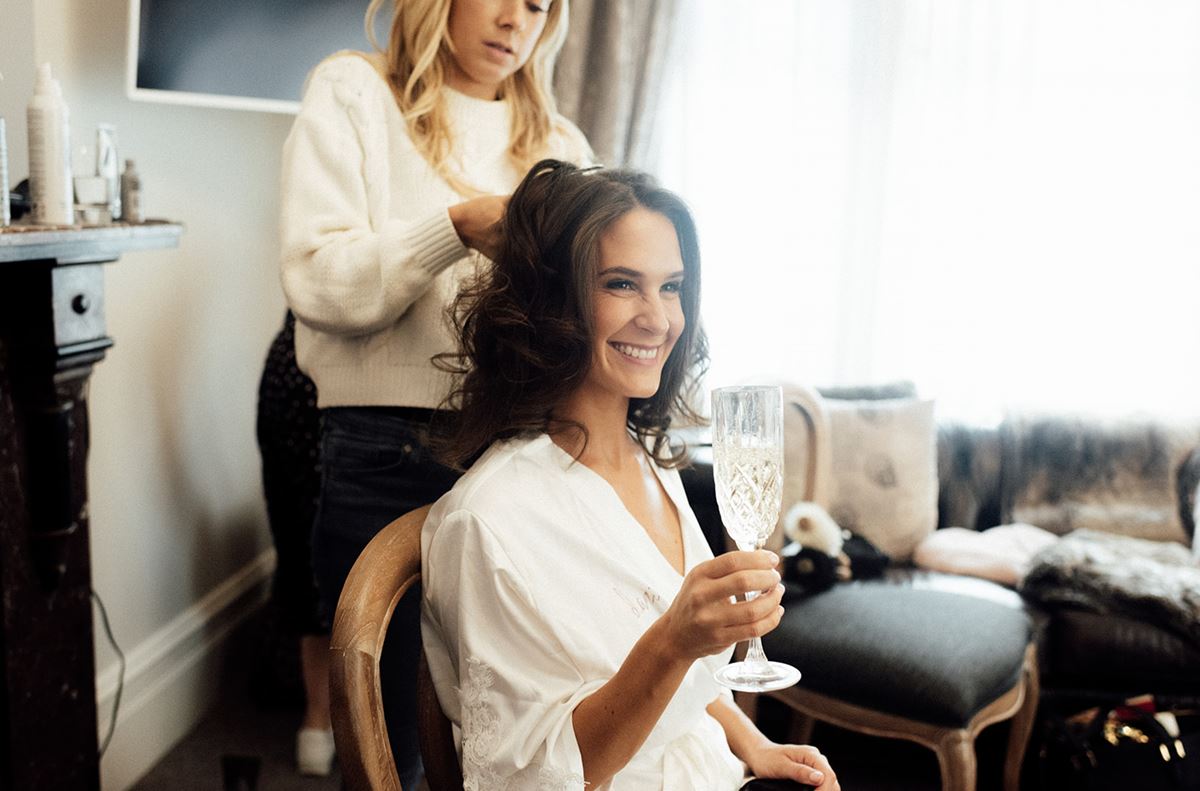 browse hairstylists
What do I do if I have my period on my wedding day?
Although not ideal, there's no need to panic if you're due to get your period on your wedding day! Be sure to let your bridesmaids know so they can keep your emergency kit fully stocked, check for potential leaks, and be your bathroom buddy if needed. Other than leaning on your bride tribe for support, consider wearing period-proof underwear for an added layer of protection, pack cramp relief medication, and drink lots of water.
"We'd recommend making sure you're covered with spares of any feminine hygiene products you might need," the team at Timeless Elegance Tasmania explains. "As the day gets closer, talk to your alterations person to ensure your dress isn't too tight if you tend to bloat while on your period."
How can I cover up tattoos for my wedding?
Depending on the tattoo and placement, tattoos can be covered using colour correction, concealer or foundation. "I typically layer products and use airbrushing to ensure the tattoo covering is transfer-proof while still looking like your skin as much as possible," explains Nicole Caccamo of Euphoric Makeup and Beauty Melbourne. "Some clients' tattoos and skin give off different hues and undertones, so I always recommend having a trial to find the right colour correction techniques."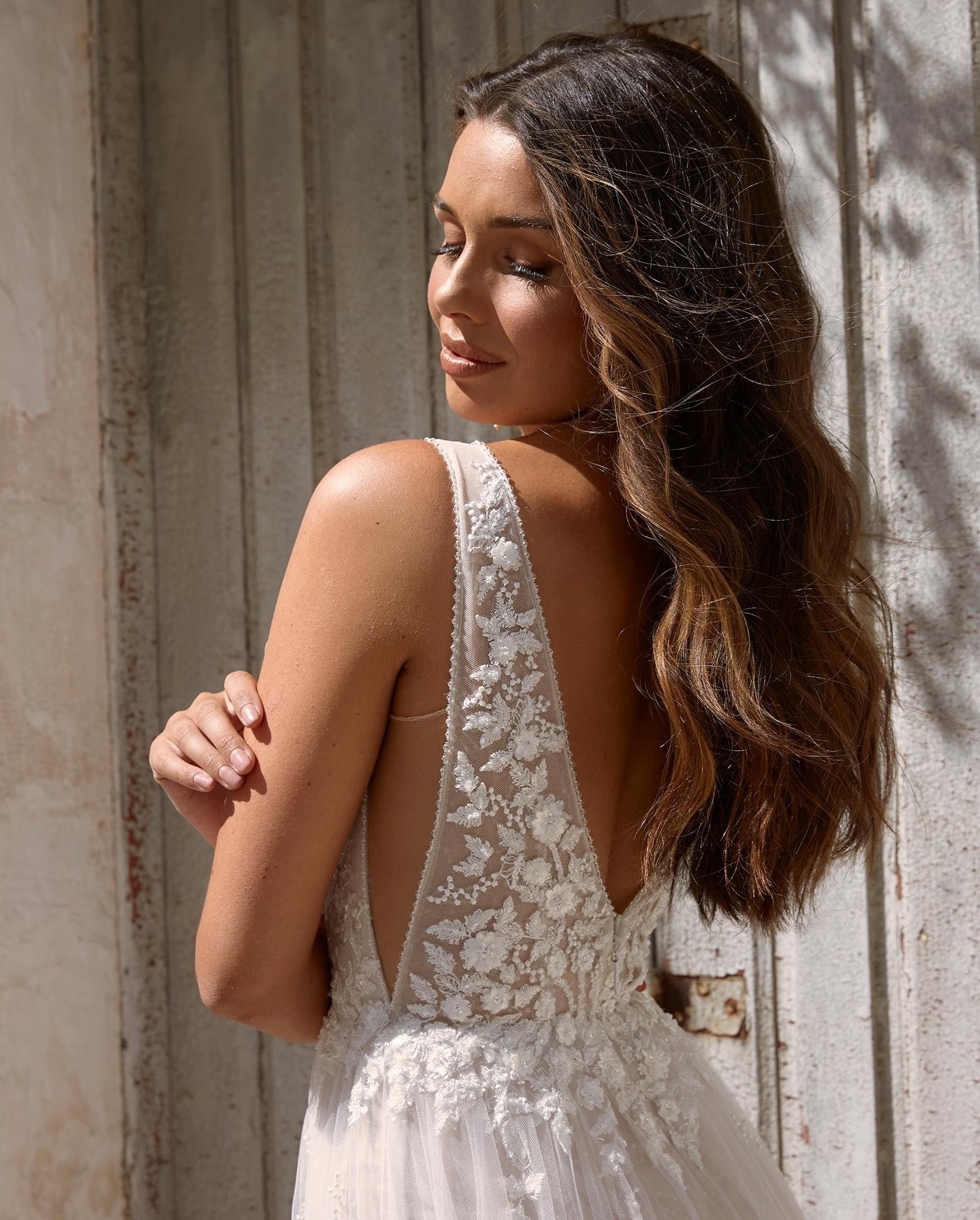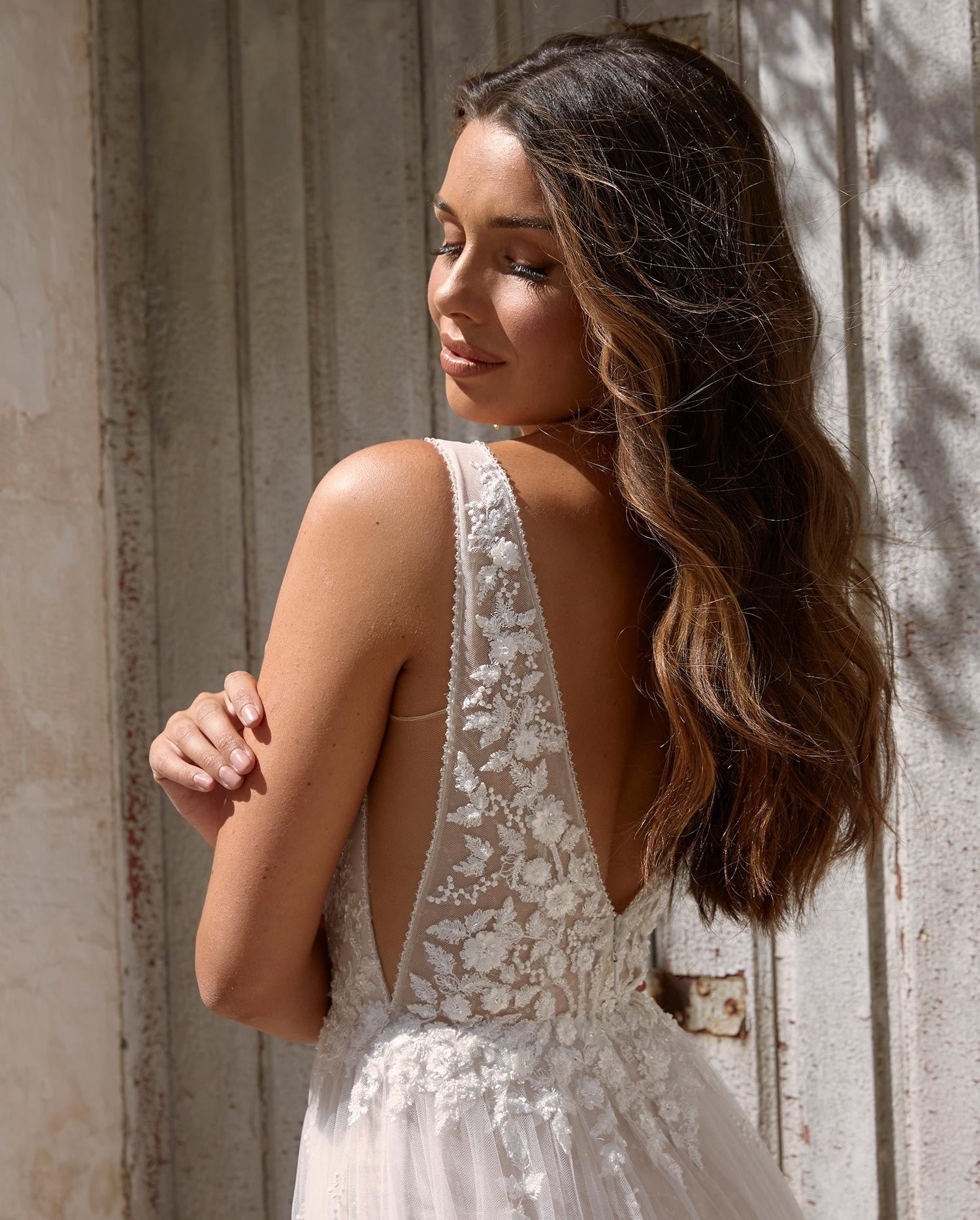 When should I wax before my wedding?
If you're going to wax any area of your body – especially your face – then you'll want to do so at least a few days before the wedding rather than the day before or the day of. Even if you are a regular waxer, it is possible to suddenly develop redness and/or swelling after being waxed. Also, if you're going to have a trial wax, it's best to do this about a month before your wedding to give your skin time to rehydrate for a more effective wax just before your big day.
When is the best time to get my teeth whitened before the wedding? And how long does the whitening usually last?
According to the wonderful team at Illuminating Smiles on the Central Coast, getting your teeth whitened closer to the wedding is ideal, so they'll still be looking bright and sparkly on the day. "We usually recommend booking in for pre-wedding teeth whitening around one to three weeks before the big day. Our long-lasting, high-quality whitening materials mean that most people won't require a top-up for nine to twelve months."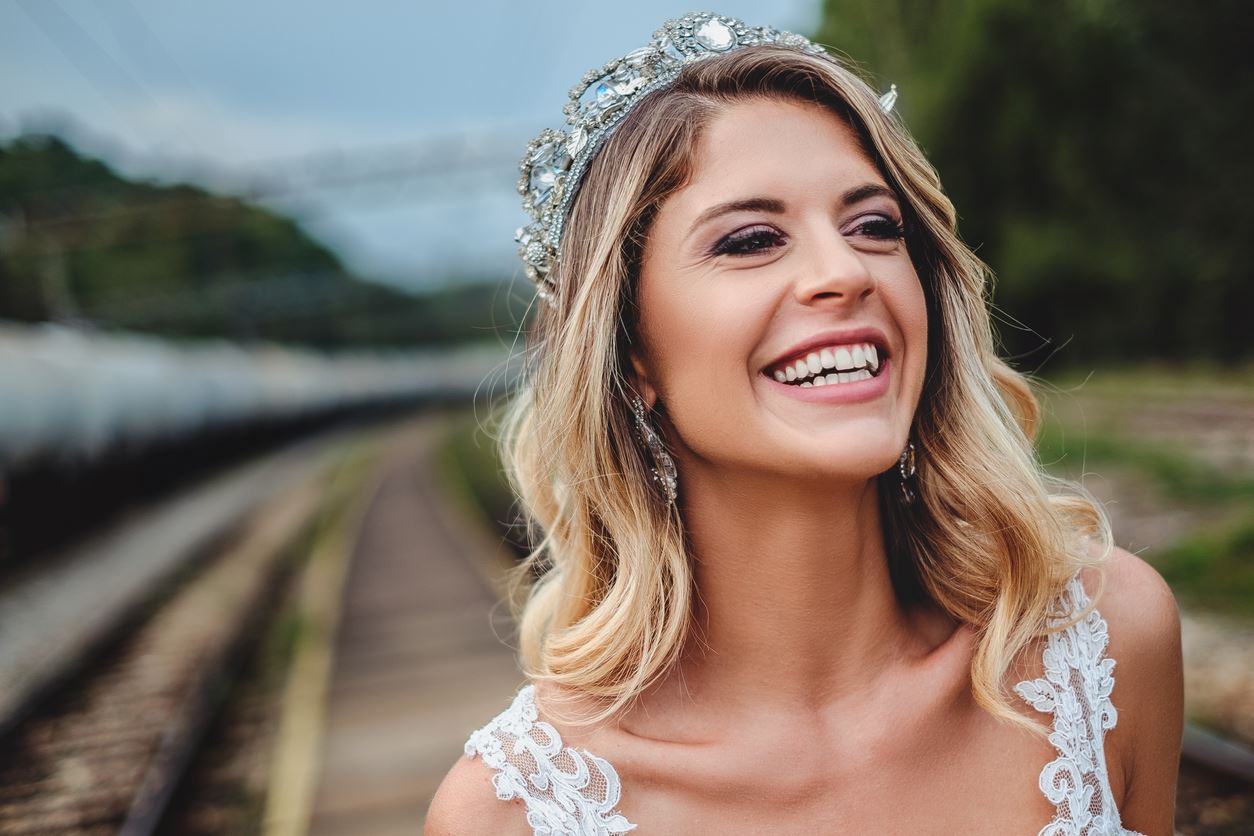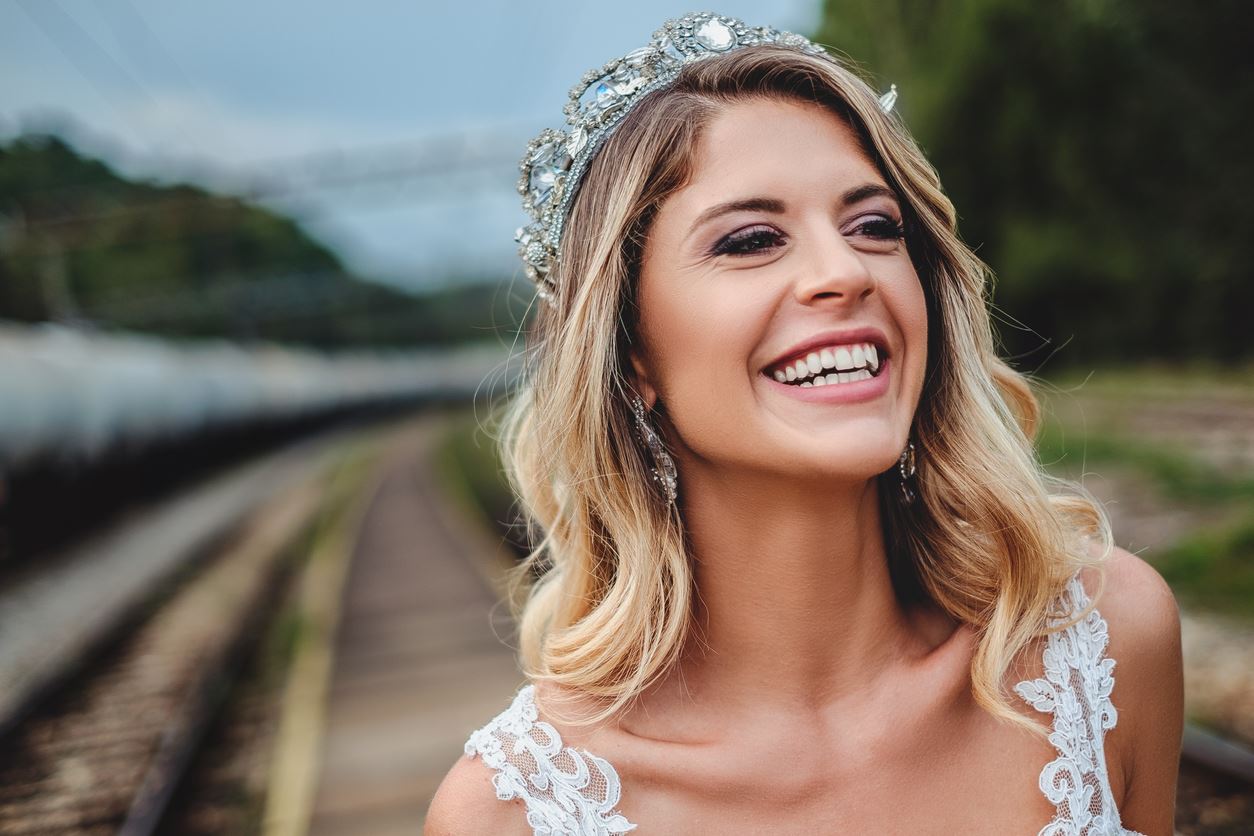 ---
browse hair and makeup suppliers
---