Whether you call them wedding favours or bomboniere, the treats and mementos handed out at the end of your big day can act as a token of thanks for your guests for their support and attendance, or a life-long memory of your wedding day. If you're in need of some bomboniere ideas, then you've come to the right place.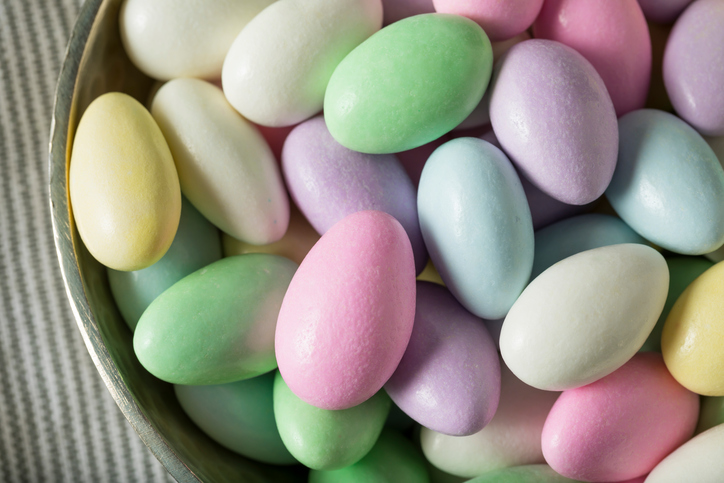 Traditionally, five white almonds are given to symbolise health, wealth, happiness, fertility and a long life. However, in recent times, bomboniere have taken on all manner of shapes – and sizes – everything from plants and photo frames to tea light candles and pieces of wedding cake.
"Couples are still giving bomboniere to guests, but increasingly, we're seeing them put their own modern spin on them," says Amanda Elliot from Pink Frosting.
Candy bars or candy jar bomboniere
"We're seeing a lot personalisation, for example, couples filling jars with lollies of their choice that guests can take home.
"The jar is reusable and can feature the couple's names or picture. It's a nice sweet treat that's also environmentally friendly and every time a lolly is gobbled down or the jar is used for something else, the guest will think of the couple and be reminded of their happy day."
Amanda says that, though modern couples are spending about the same amount of money on their weddings (about $38,000), they're inviting fewer people, which means they can be a little more extravagant with things like the meals or flowers.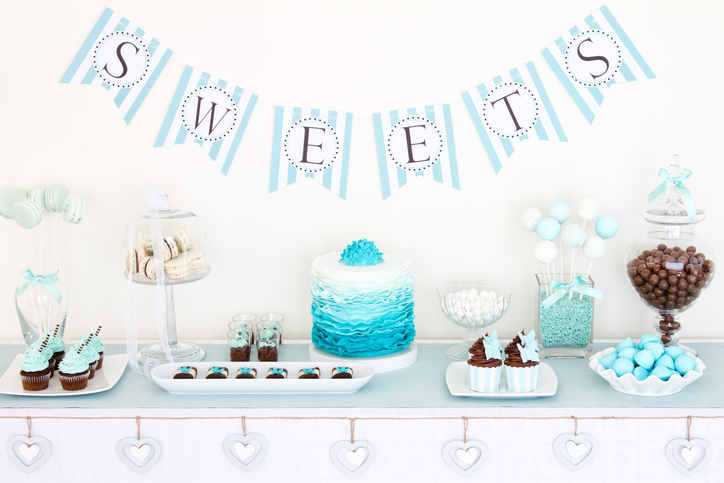 Jewellery, mementos and… puppies?
They're also splurging on bomboniere so they can give guests something extra special, such as sterling silver yachts engraved with each guest's name or a piece of jewellery for each guest. We even once read about an overseas couple who handed out puppies to whoever wanted one at the end of their farm wedding! Now, that's a wedding I'd love to be invited to!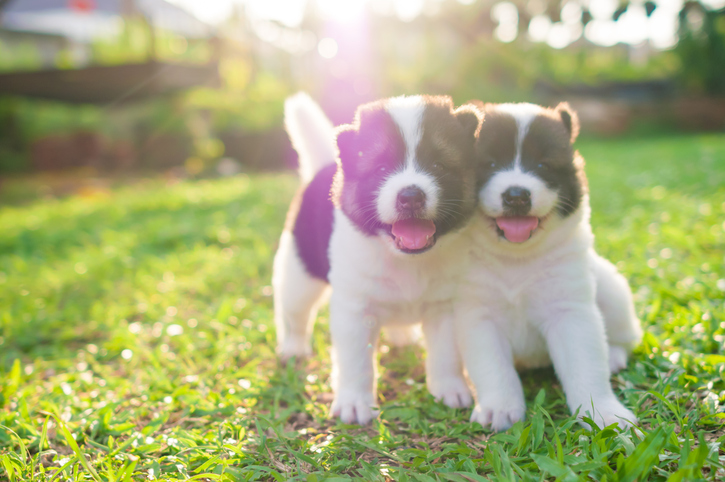 A practical gift
"People are thinking a lot more practically about the gifts they give guests. For a summer wedding, for example, they may give a silk hand fan or a parasol. That's practical on the day, but also a nicer gift for them to take home.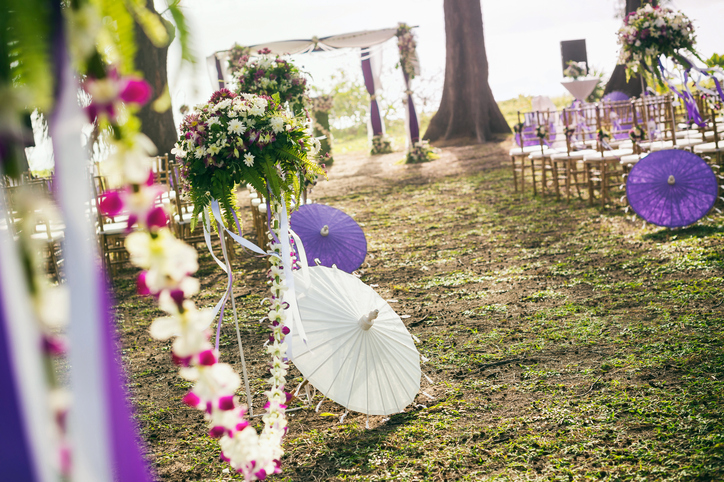 Delicious bomboniere that guests can taste
"Foodie couples may decide to bake biscuits and give them away or we've even seen couples who love to cook giving away personalised pizza cutters with a pizza base mix, so guests can go off and make their own pizza and share the couple's passion!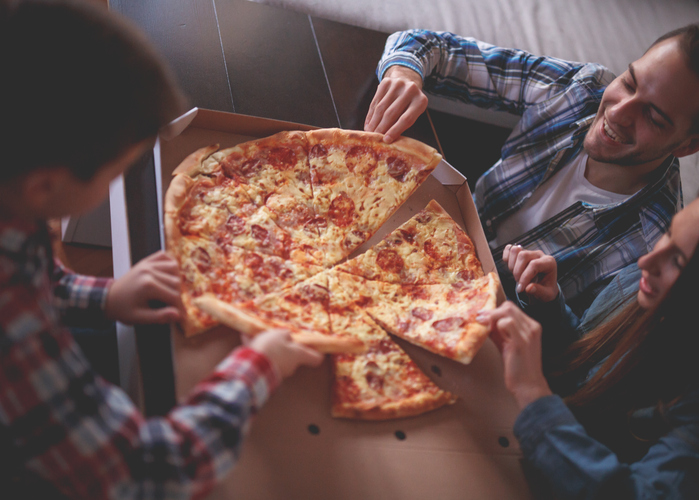 Succulents and cupcakes!
Couples who love gardening have given away seedlings, small cacti and herbs so guests can start their own little patch with while couples with a penchant for the sea have been know to dole out sea-themed cupcakes or shells with guests names engraved on them.
Tiny gifts
Increasingly, couples tend to use traditional bomboniere in a non traditional way. So, for example some couples buy mini picture frames and, instead of adding in a picture of the couple or their wedding date, they'll hire a calligrapher to write each guest's name on a place card, and then use it to mark their seat at the reception. Again, it's a practical bomboniere, but also very personal and something guests can keep forever.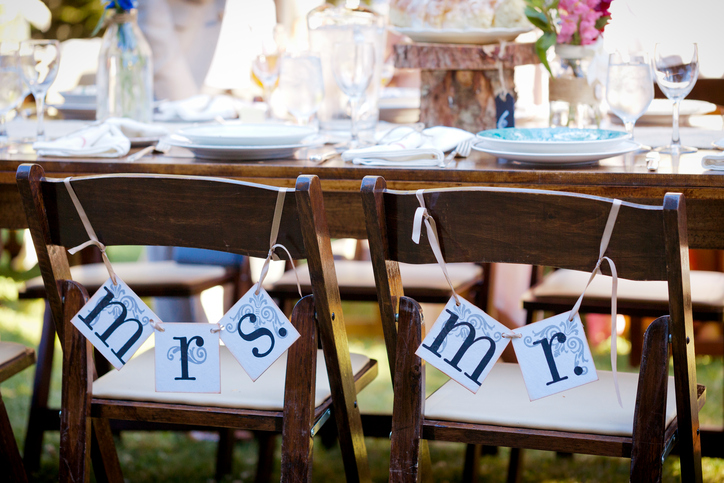 Box of chocolates
However, says Amanda, though choice abounds when it comes to bomboniere, simplicity is what most couples opt for, even the rich and famous. Amand cites the example of In our experience, even the rich and famous are keeping it simple.  When rugby league player Anthony Minichiello married Terry Biviano in Sydney in January, he opted for Pink Frosting's Bevelled mirror boxes and filled them with truffles.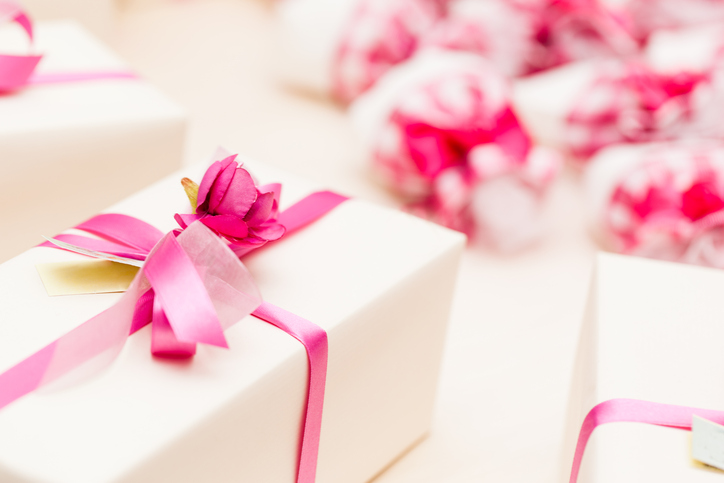 "This couple was certainly extravagant with other elements of the wedding,"  says Amanda, "but what we can learn from them is that when it comes to bomboniere, often the simplest and most heartfelt gift is the best."
There you have it! We hope you enjoyed these bomboniere ideas! And we hope you take them on board when deciding on your bomboniere. Especially the one about puppies!