Lara, 24, and David, 29, married at their elegant wedding on October 27, 2018.
Their ceremony and reception took place at Centennial Homestead in Centennial Park, NSW. "Rolling lawns, ponds, lakes, and endless photography opportunities are just some of the features that make Centennial Homestead a favourite for luxury garden weddings in Sydney," quotes the venue's website.
"David and I come from very different cultural backgrounds – I was born in Germany and grew up in South Africa," explains bride Lara. "We tried to incorporate all these different cultures in our day; through music, speeches, decorations, dances and even the food."
Lara chose a stunning crown to pair with her veil, and gorgeous flowing waves for her hair. Her groom chose a classic black suit with maroon tie. Lara's four bridesmaids wore black gowns, each a different design, and carried native bouquets.
"It was a beautiful day," beams Lara.
Photos courtesy of ImageHaus Weddings.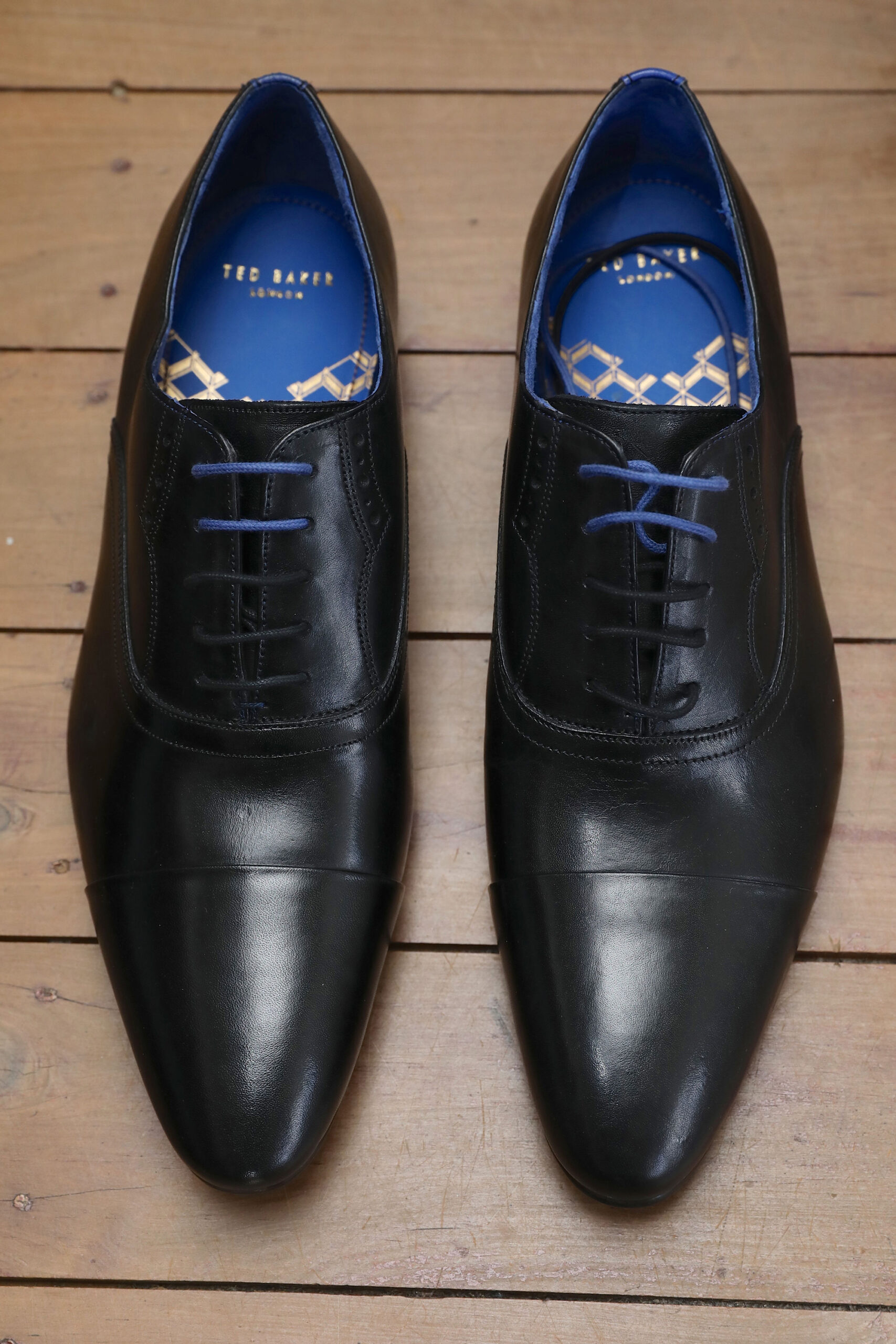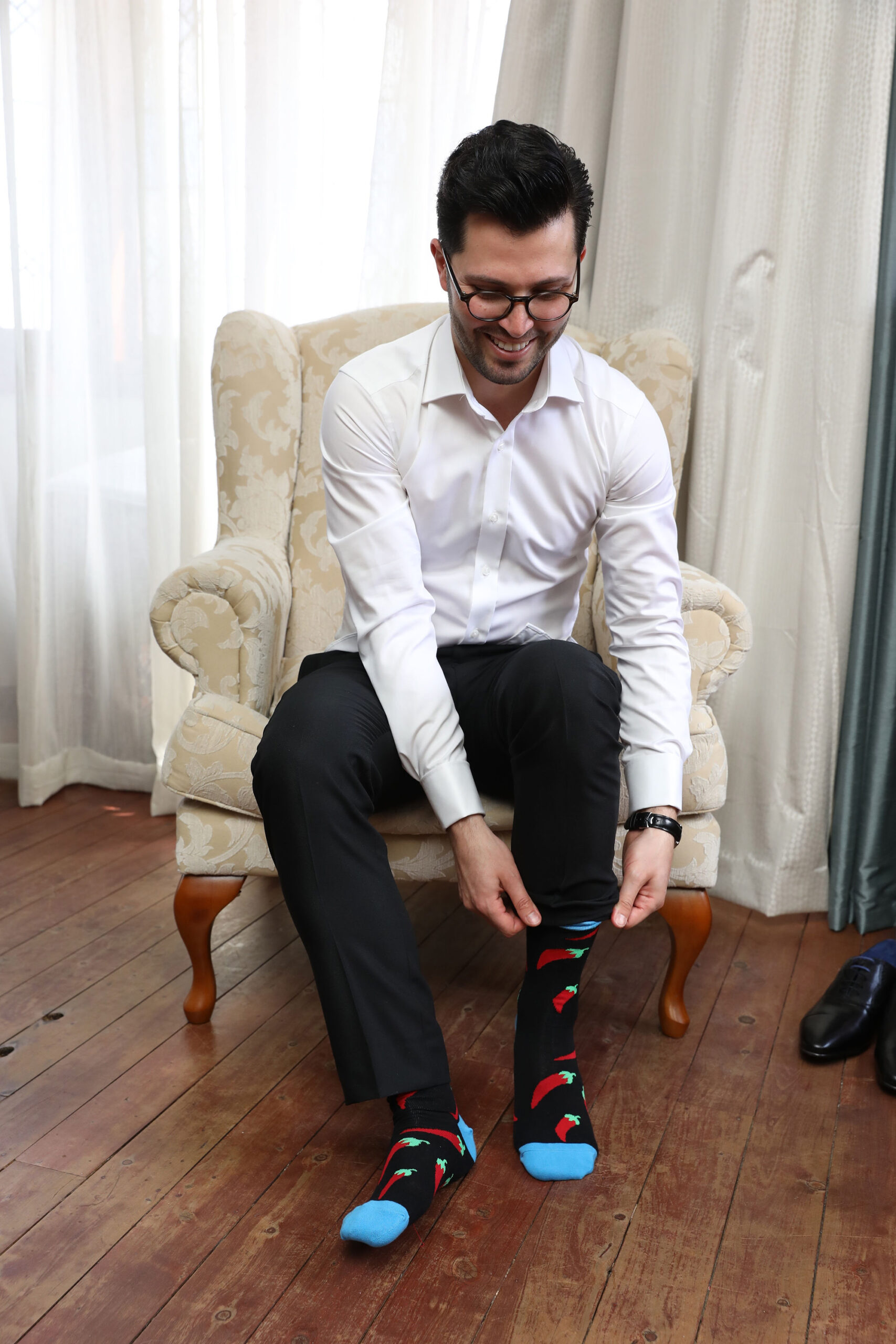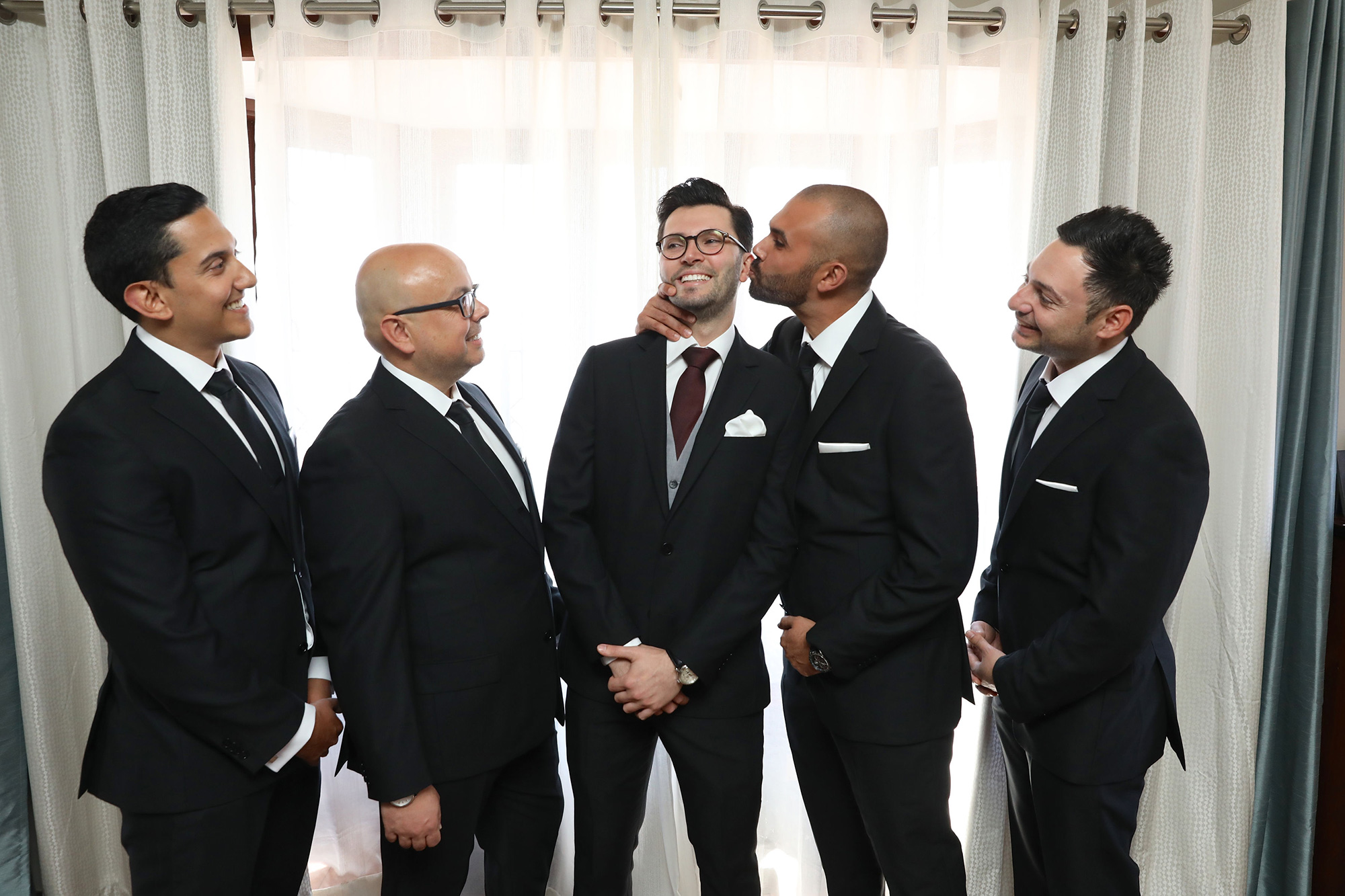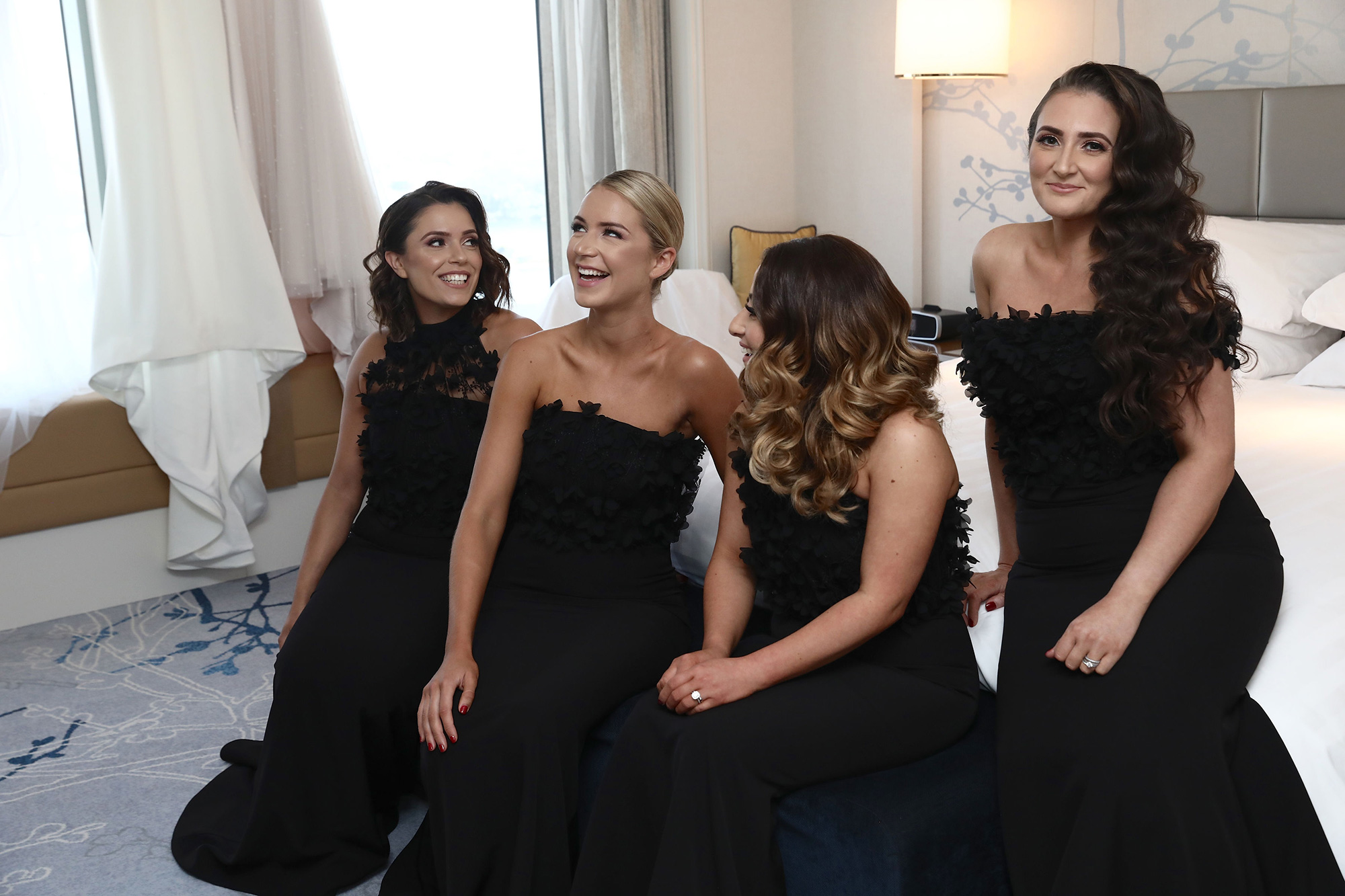 The bridesmaids all wore black, but in varying styles.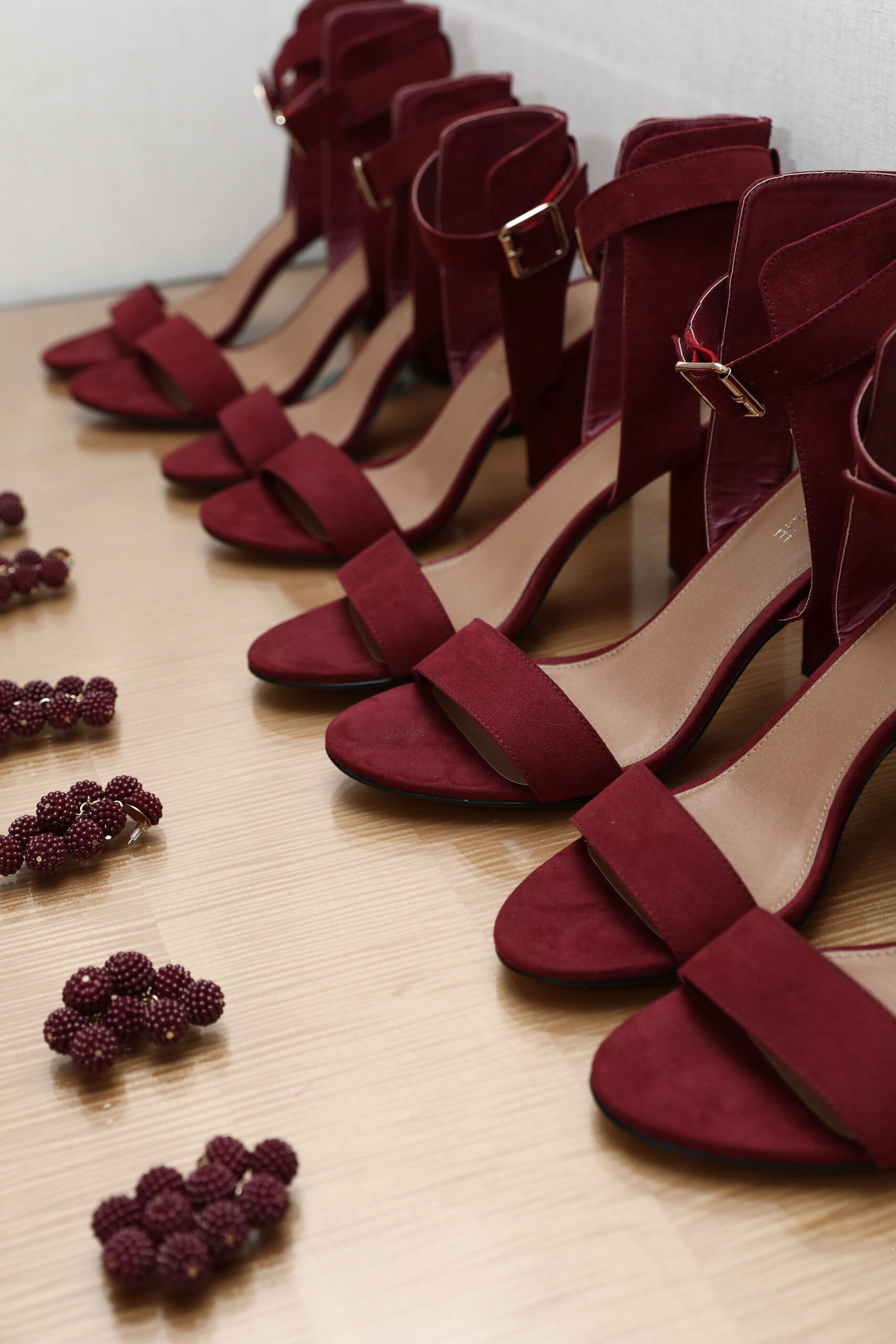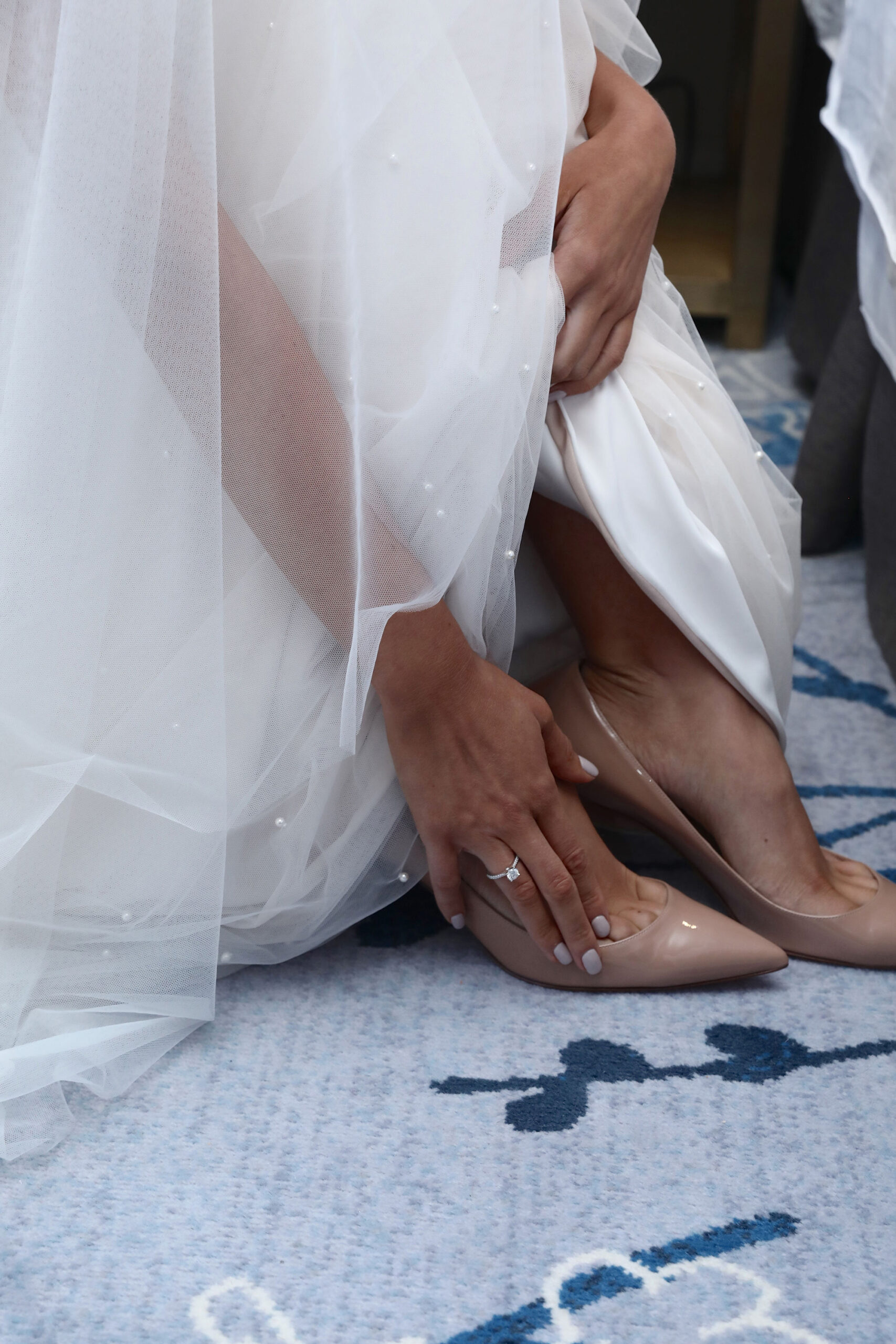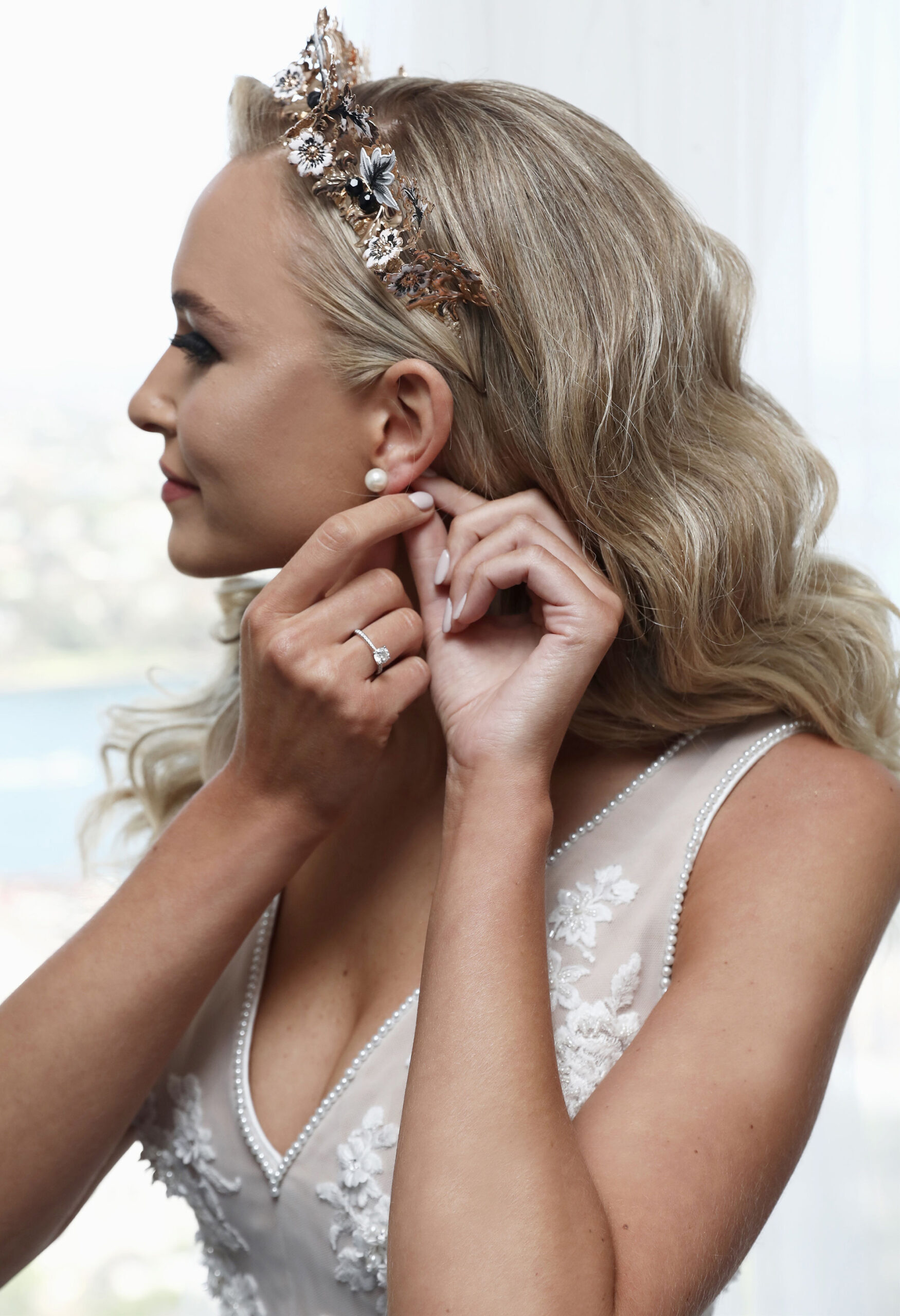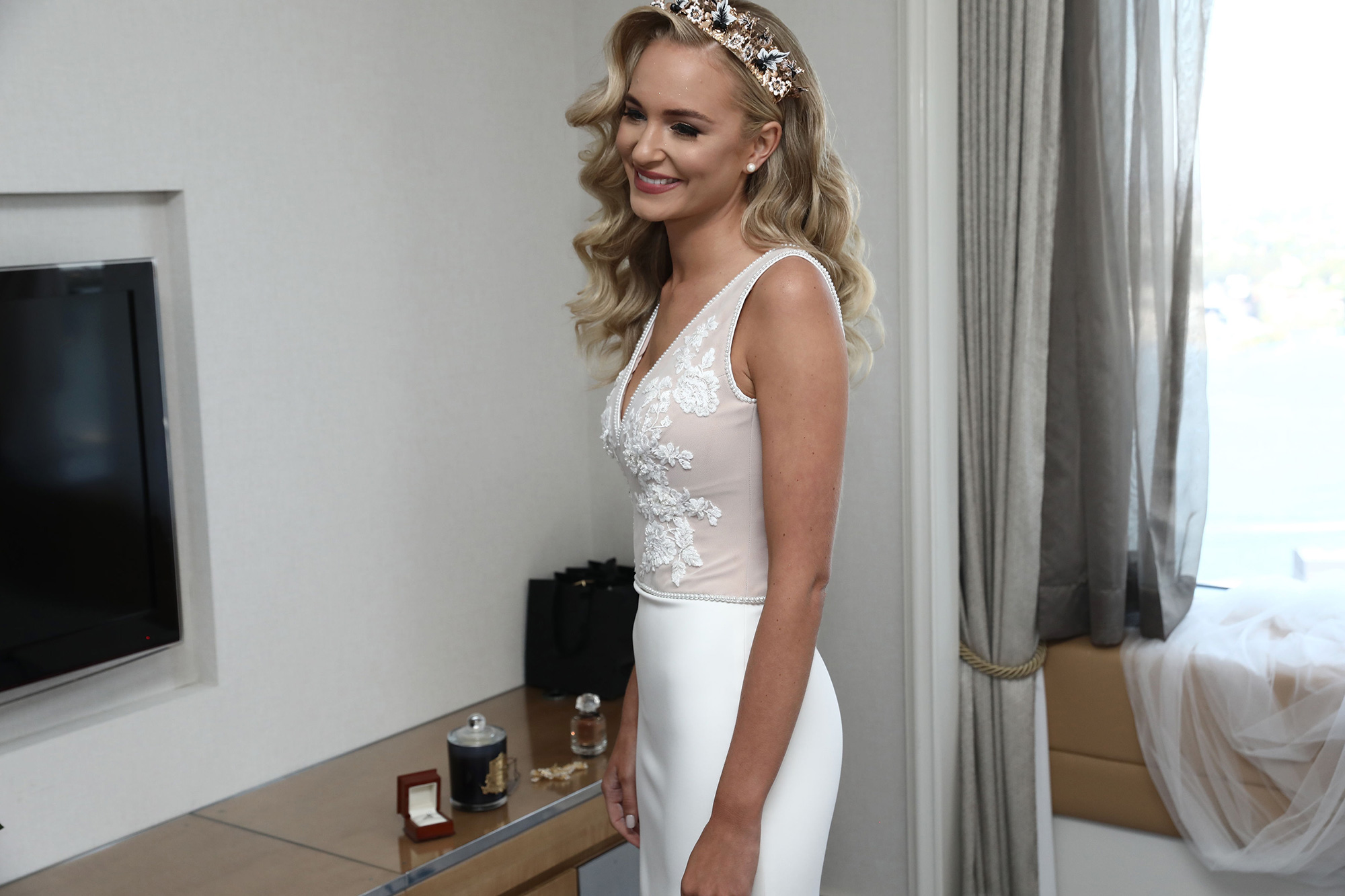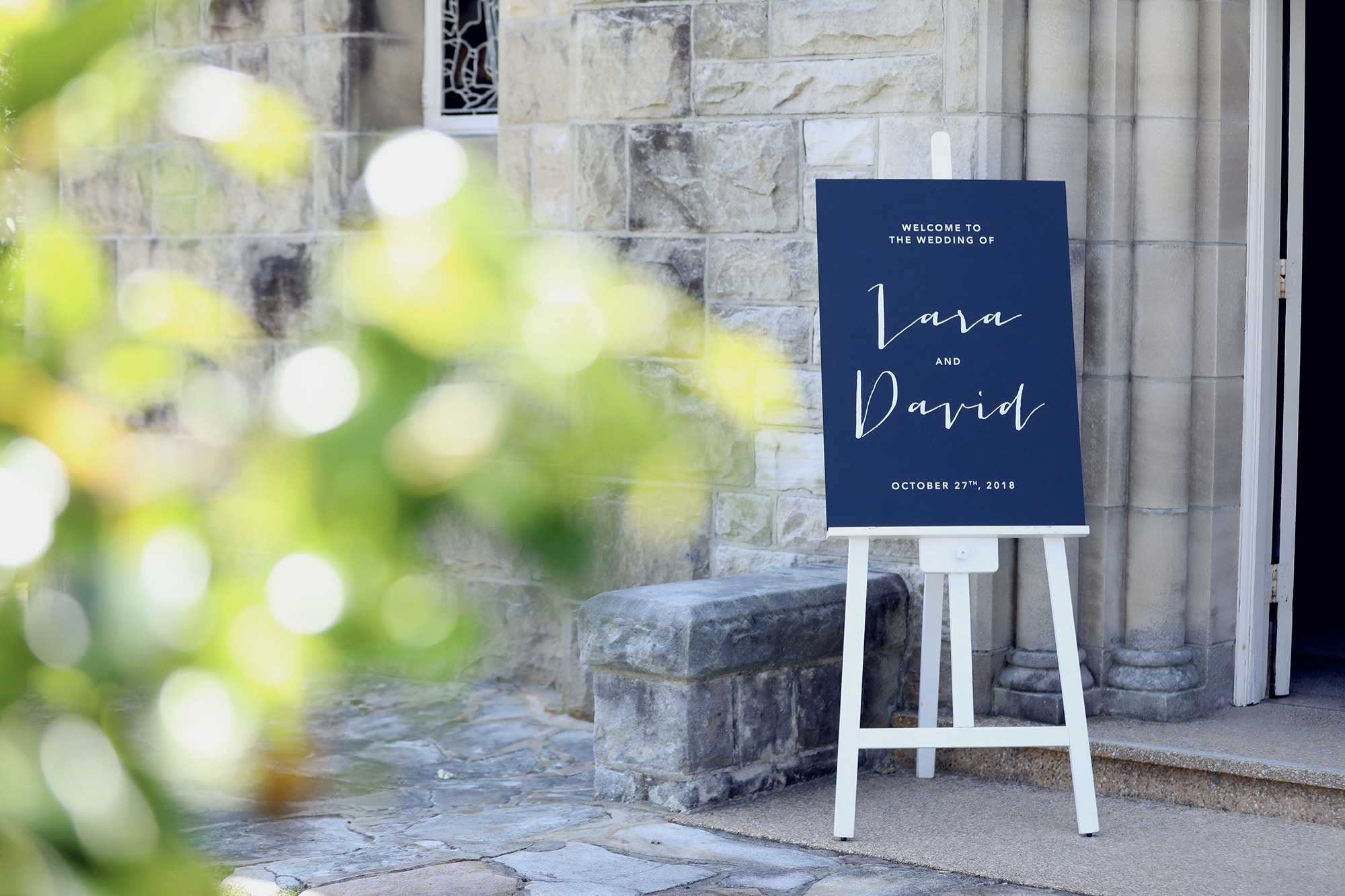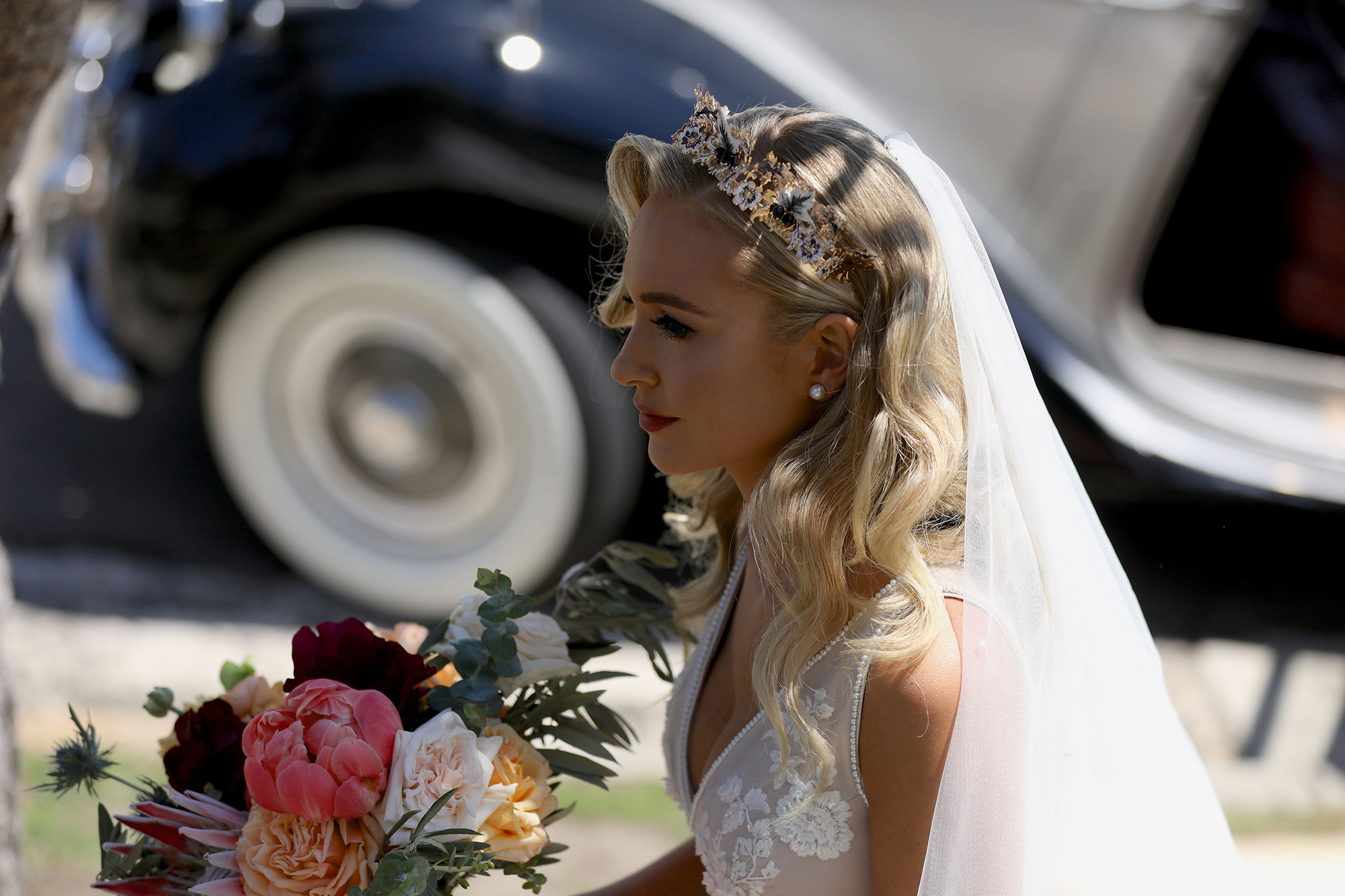 The bride opted for some unique headwear on the day.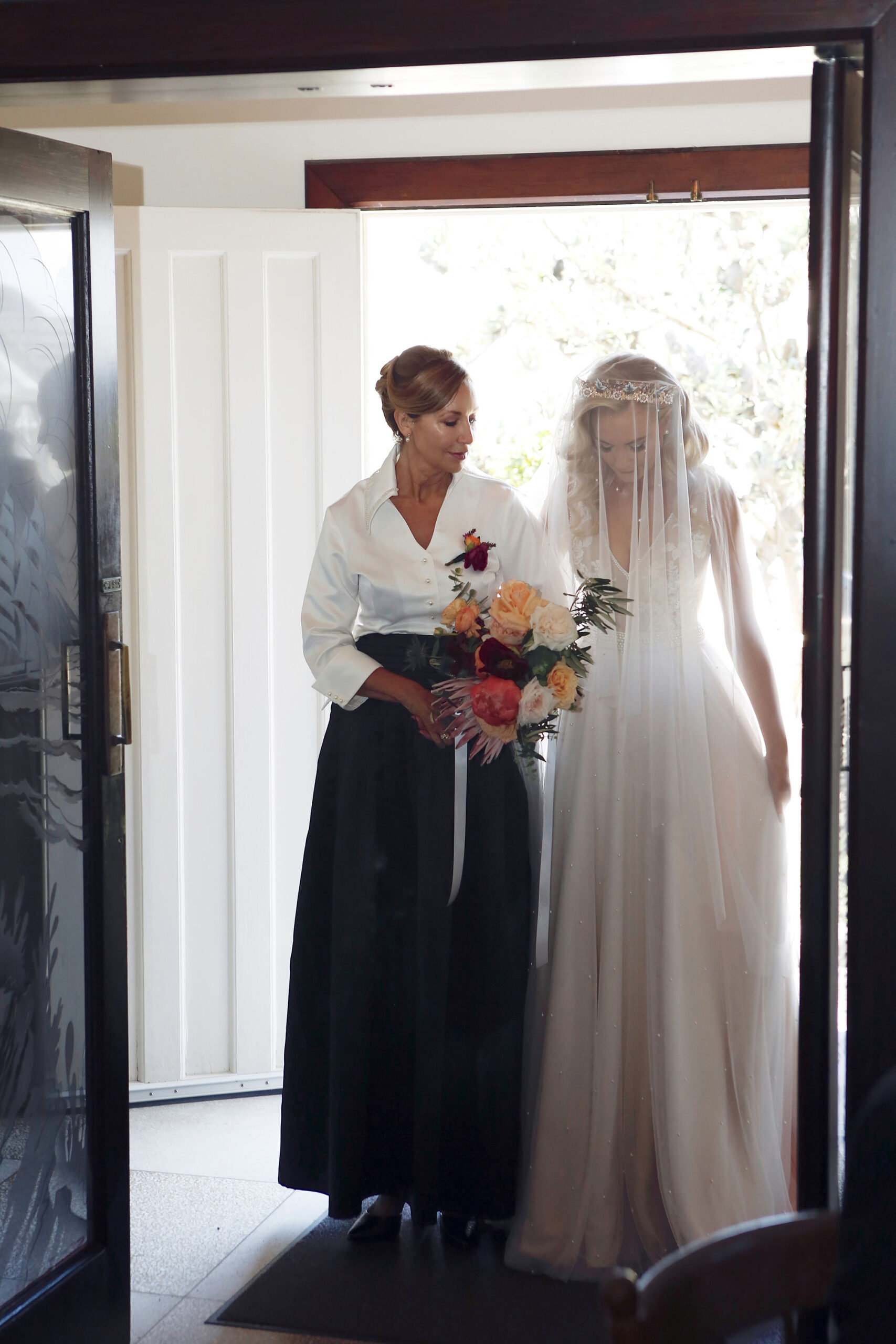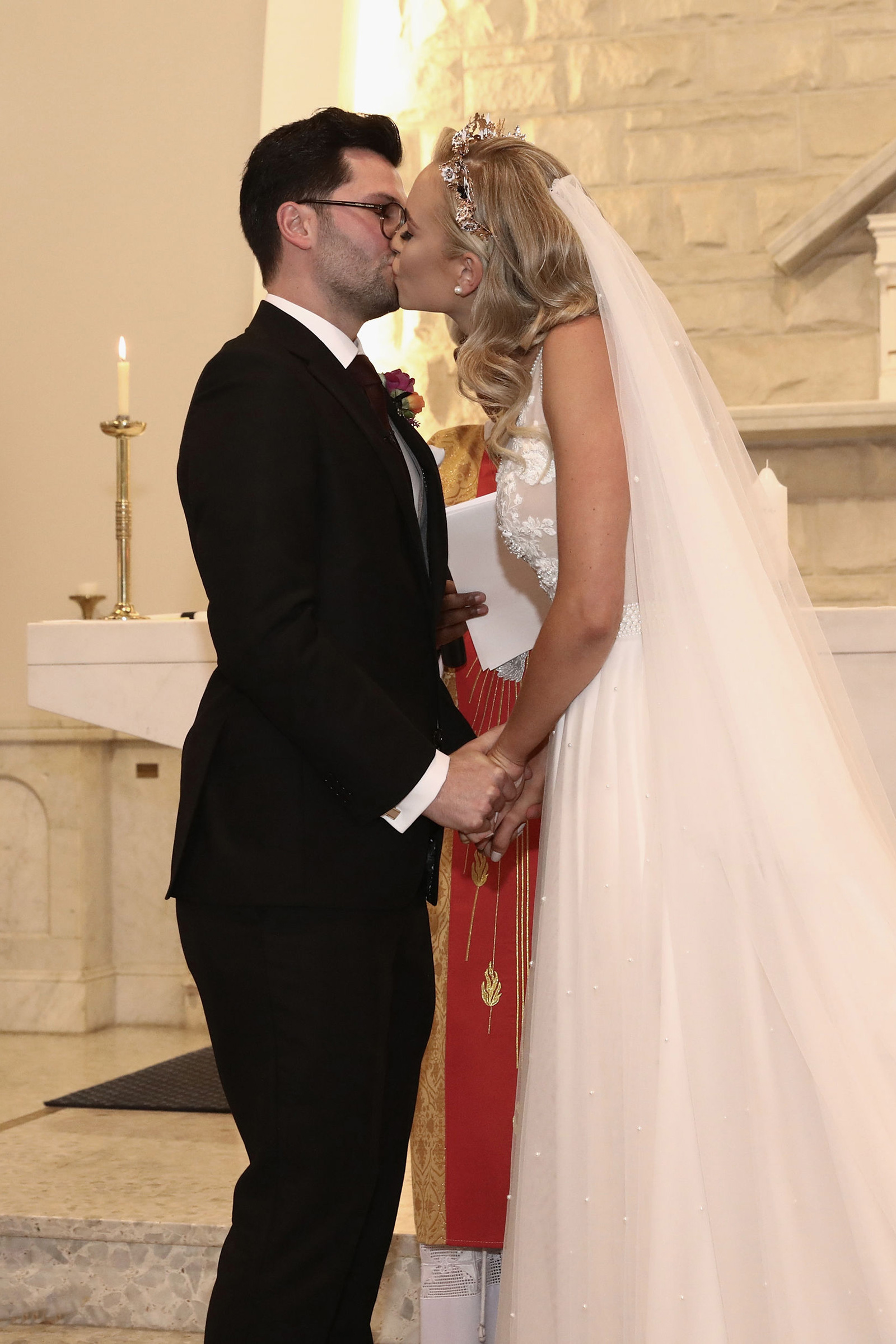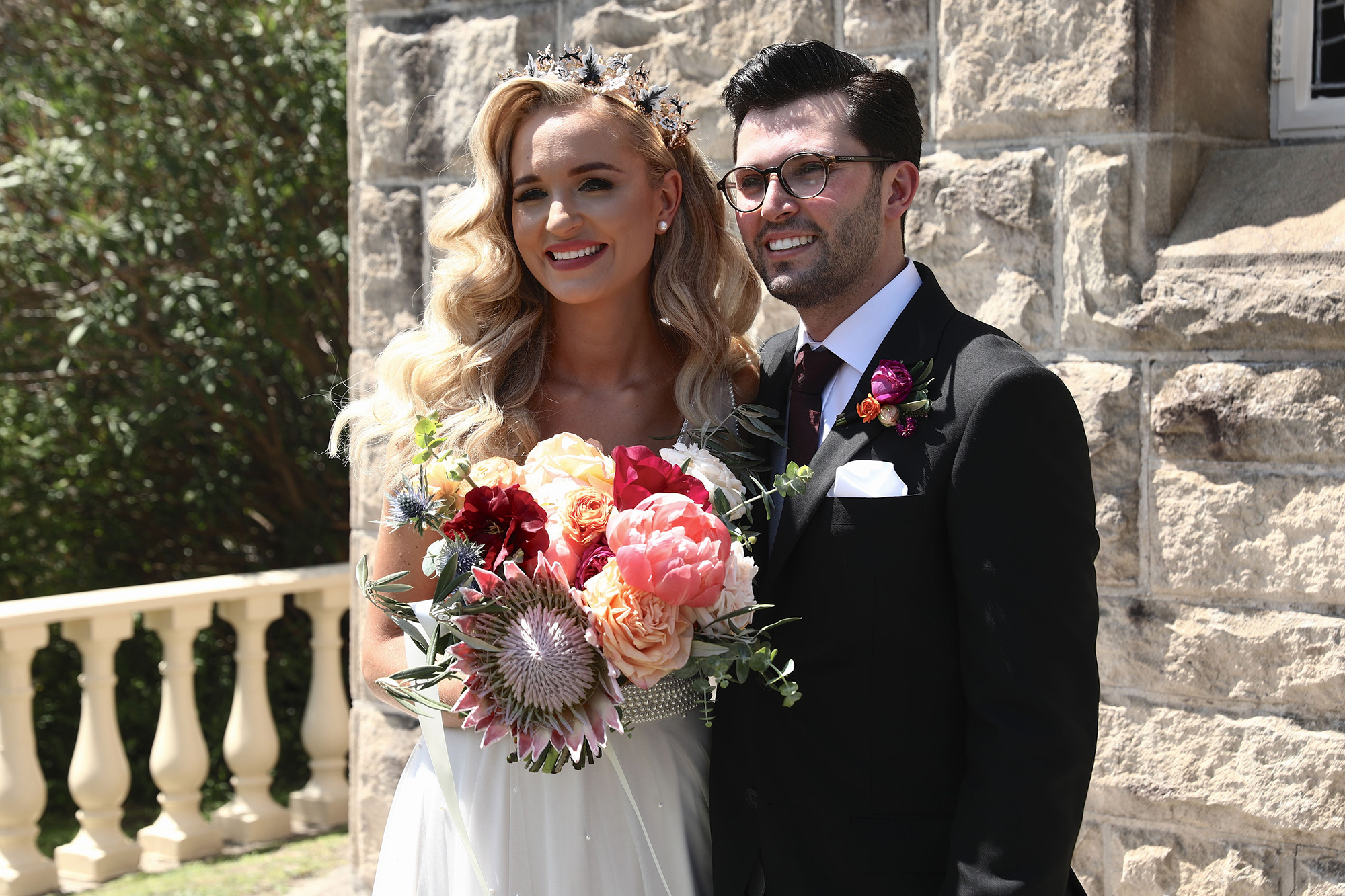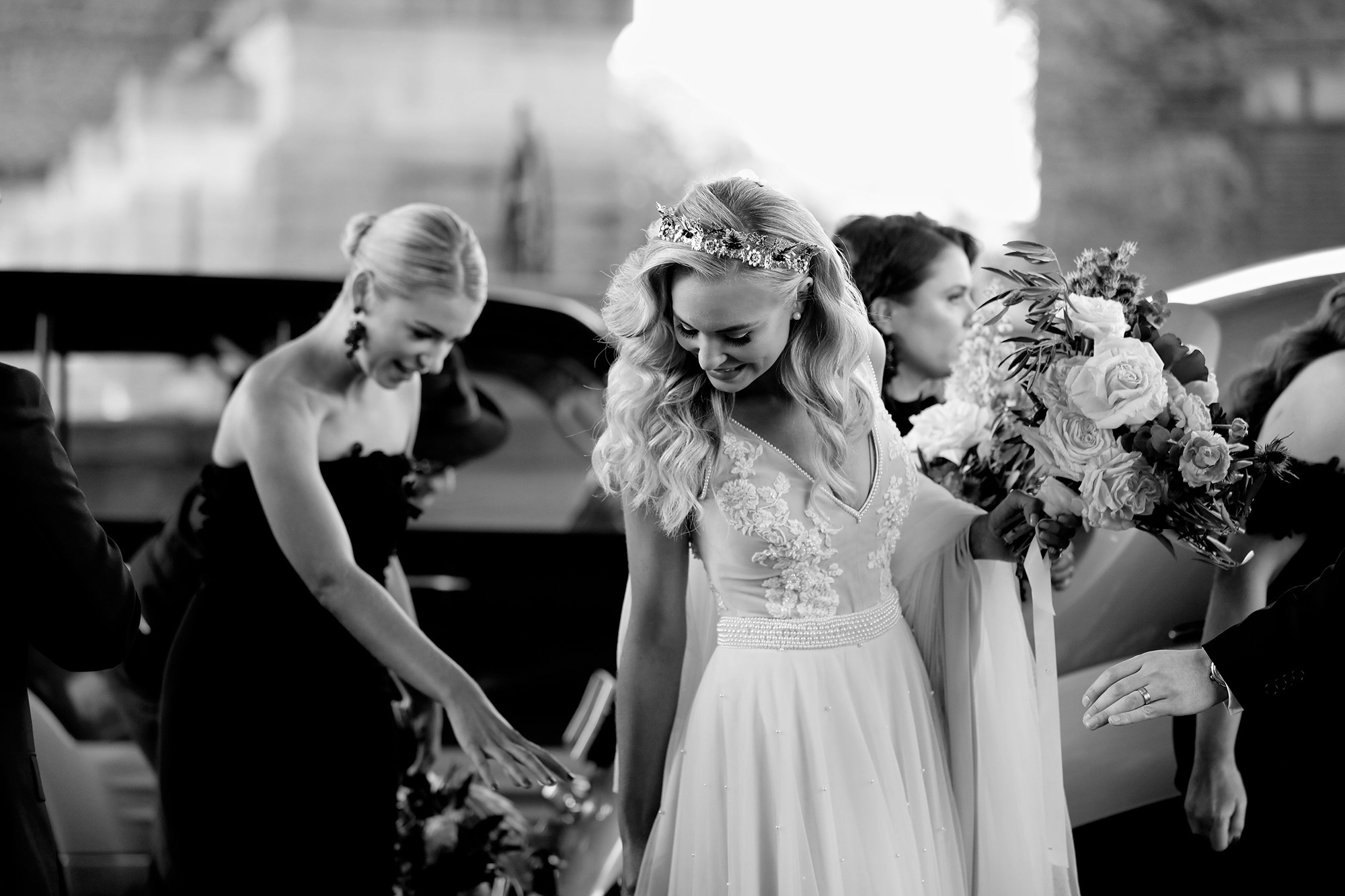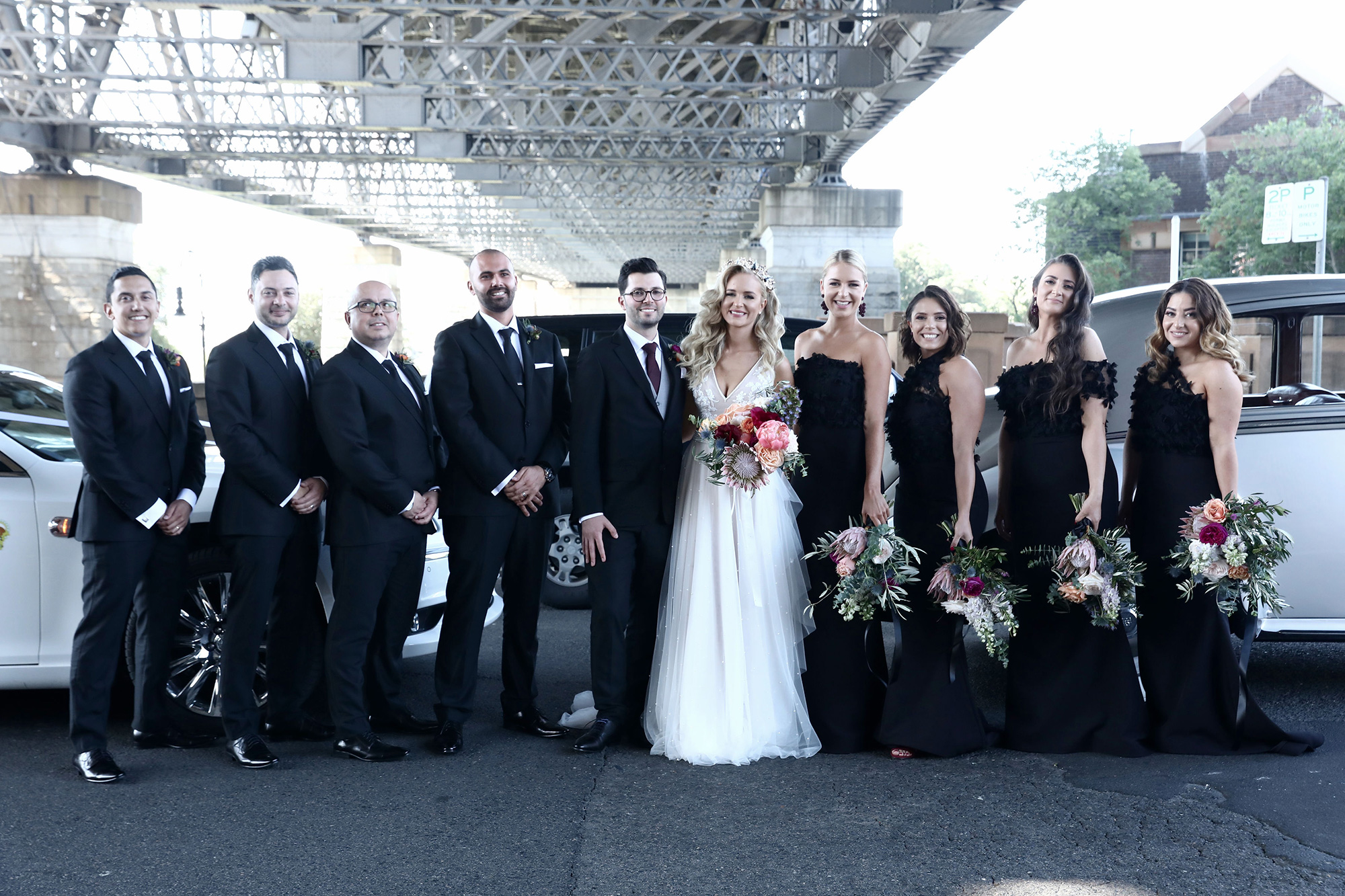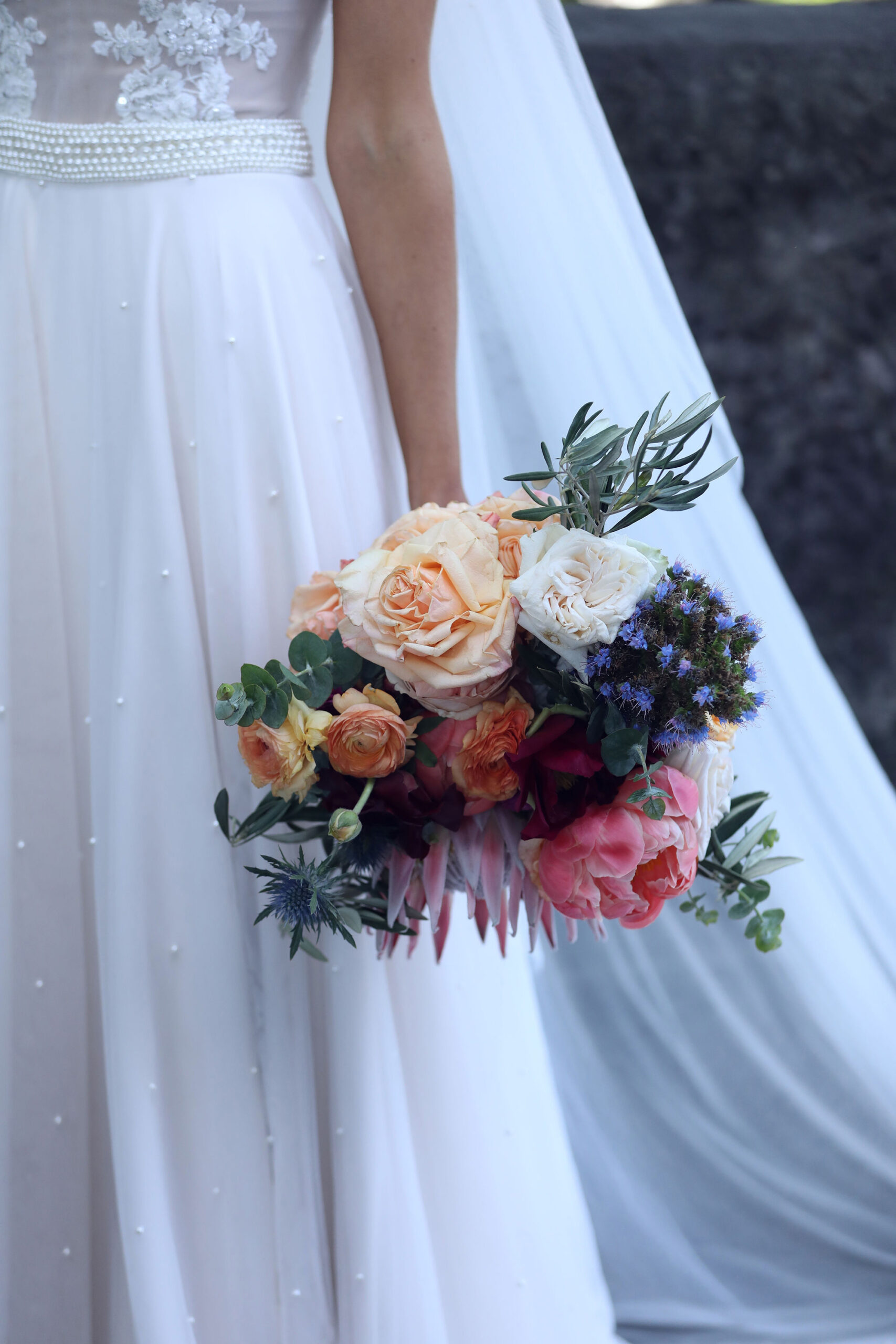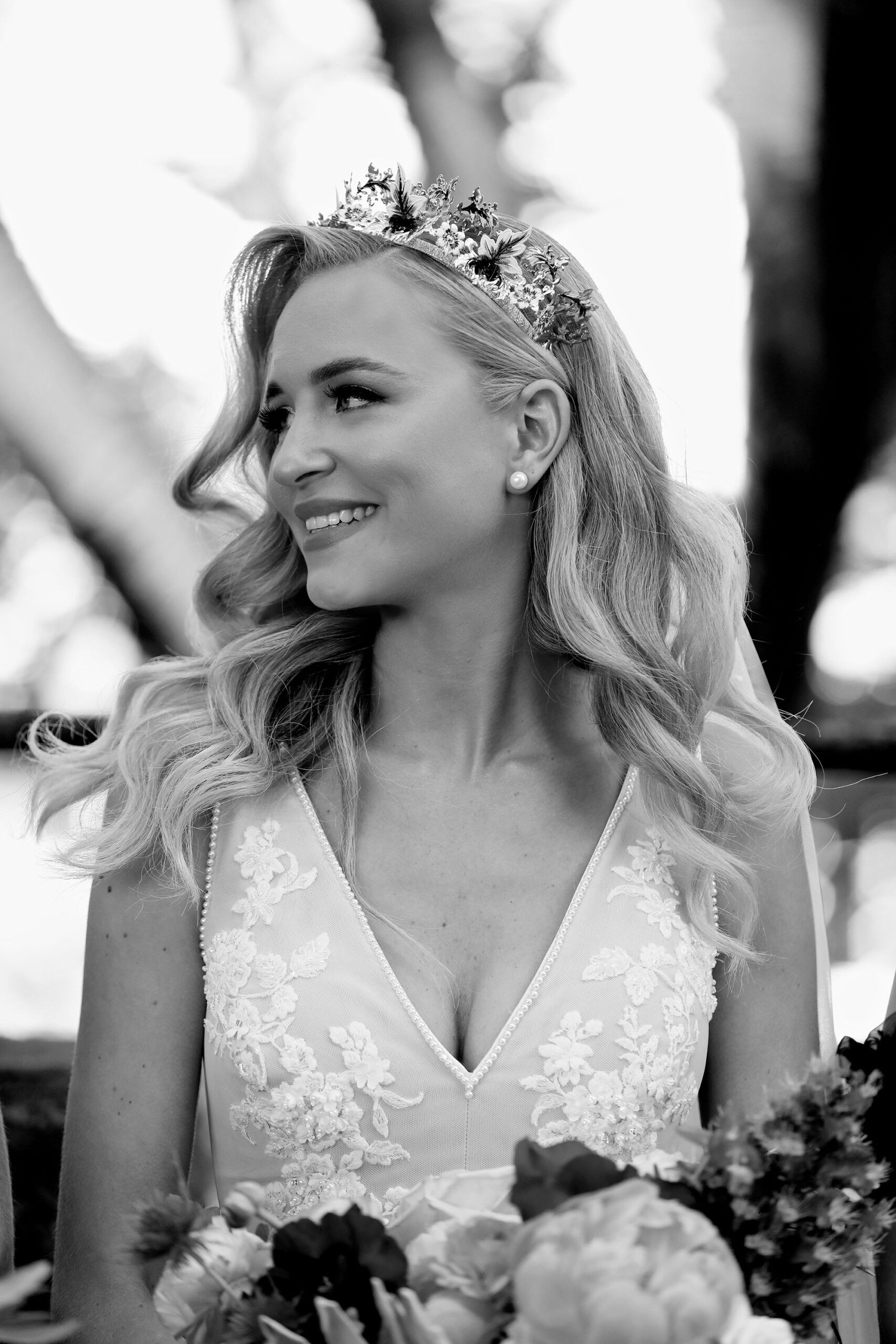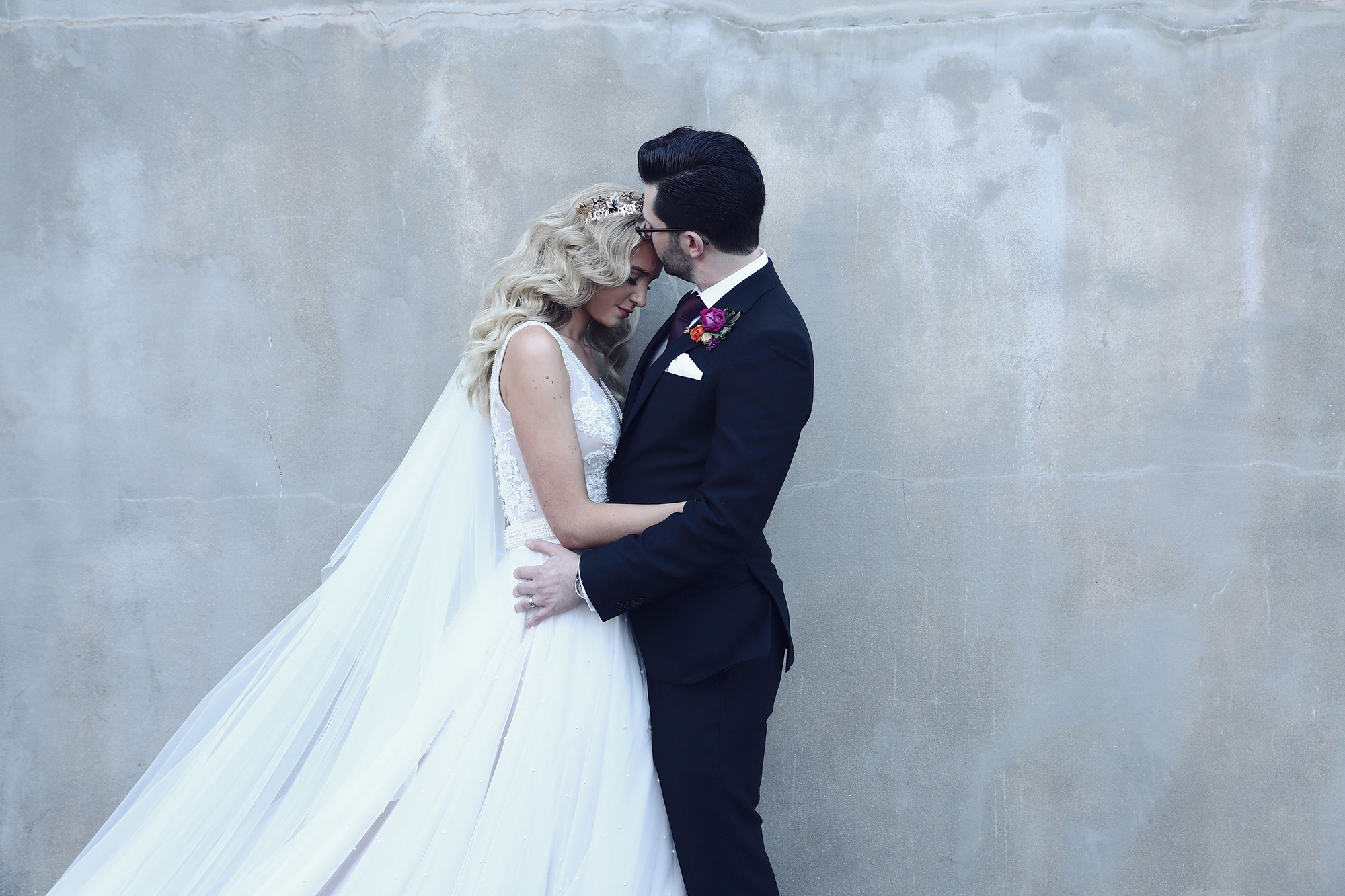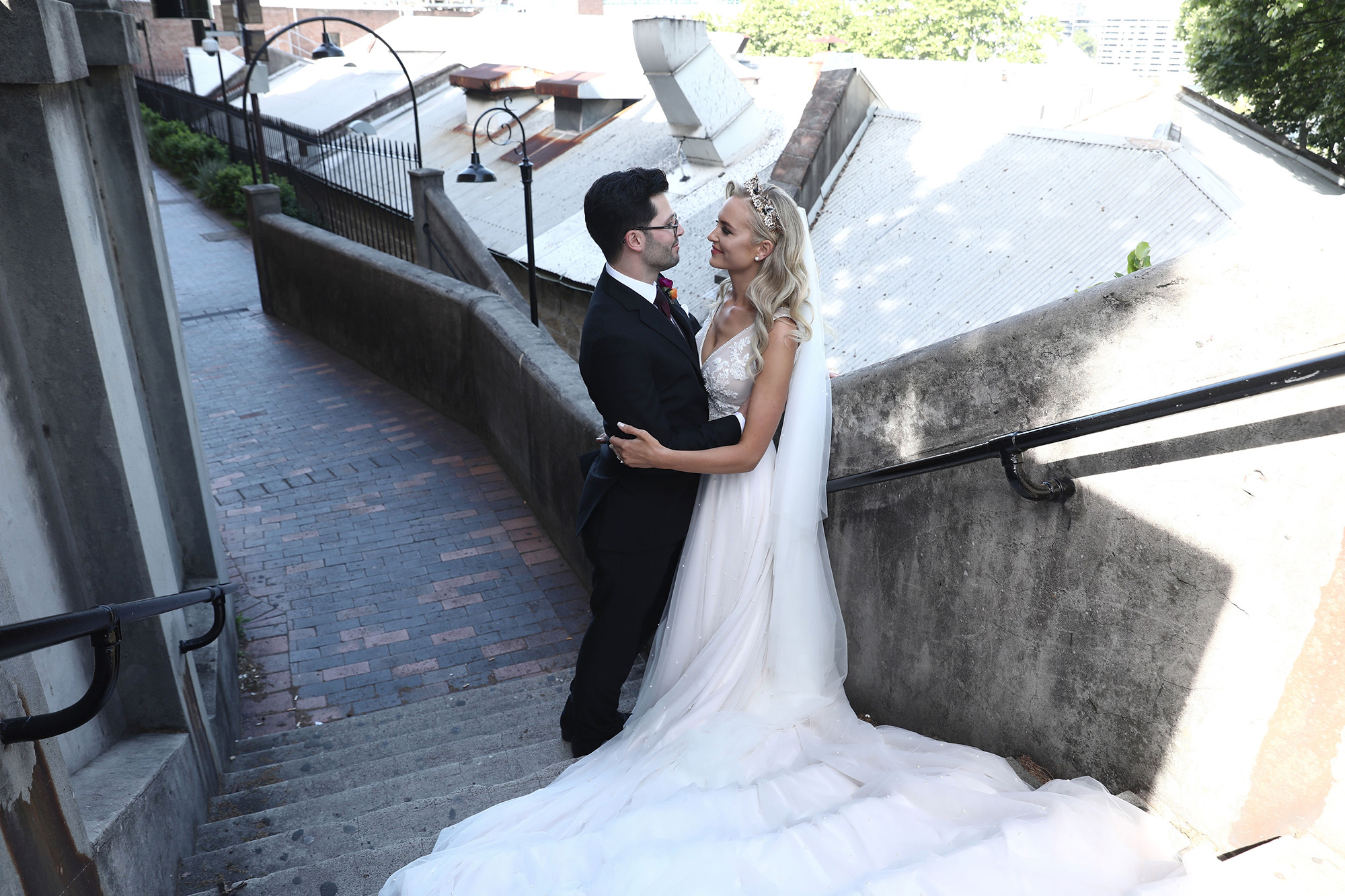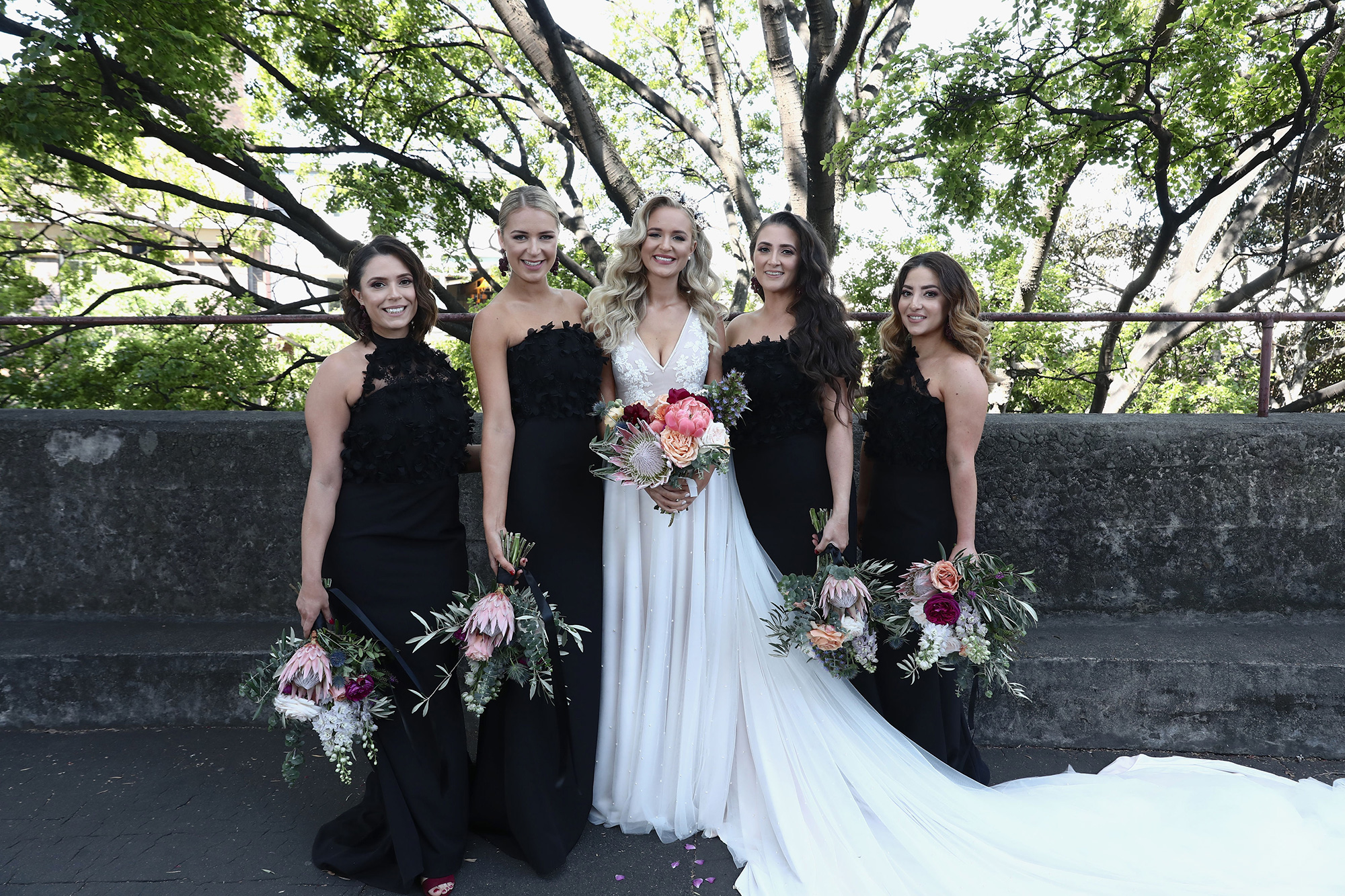 Natives stole the show of the bridal party's bouquets.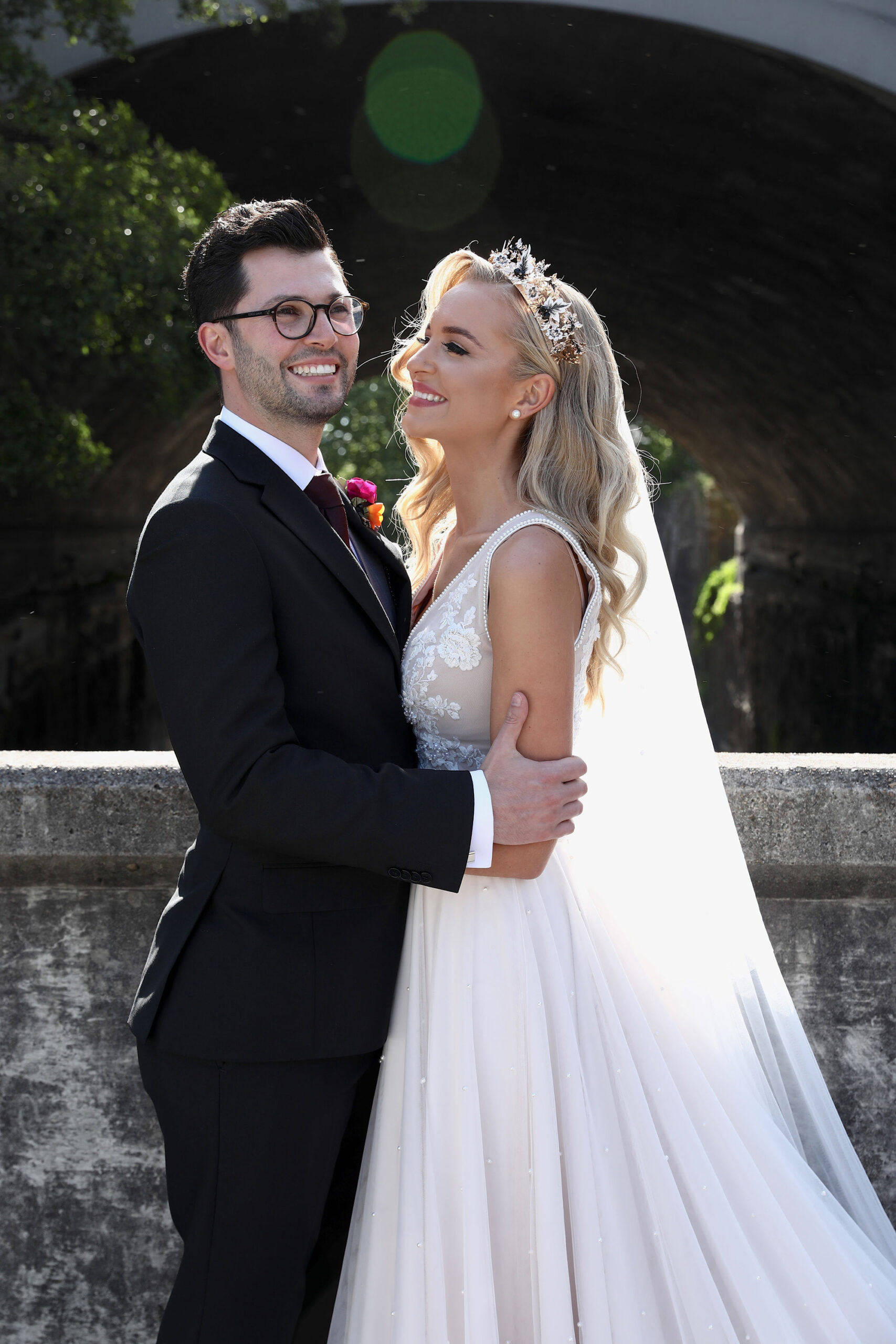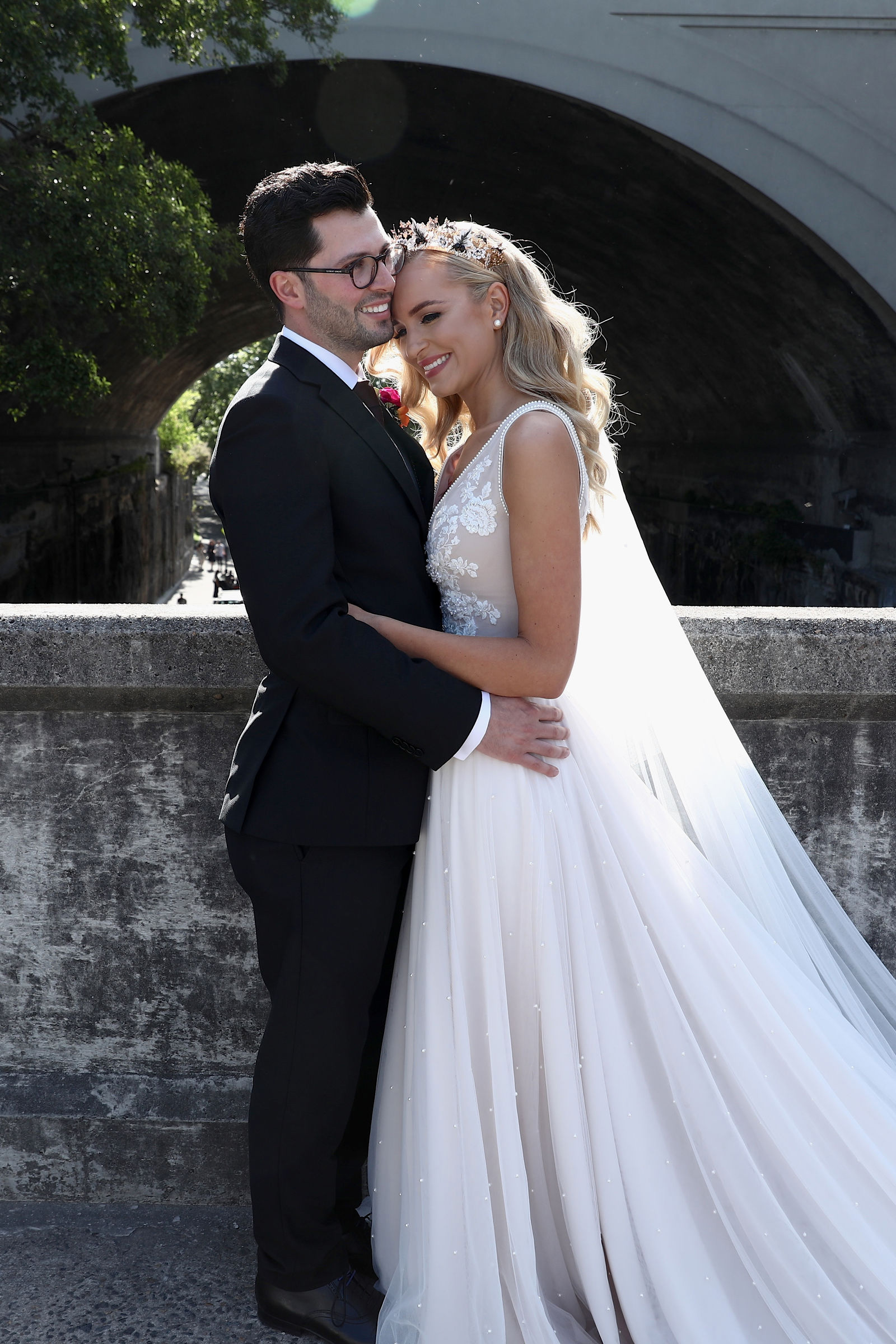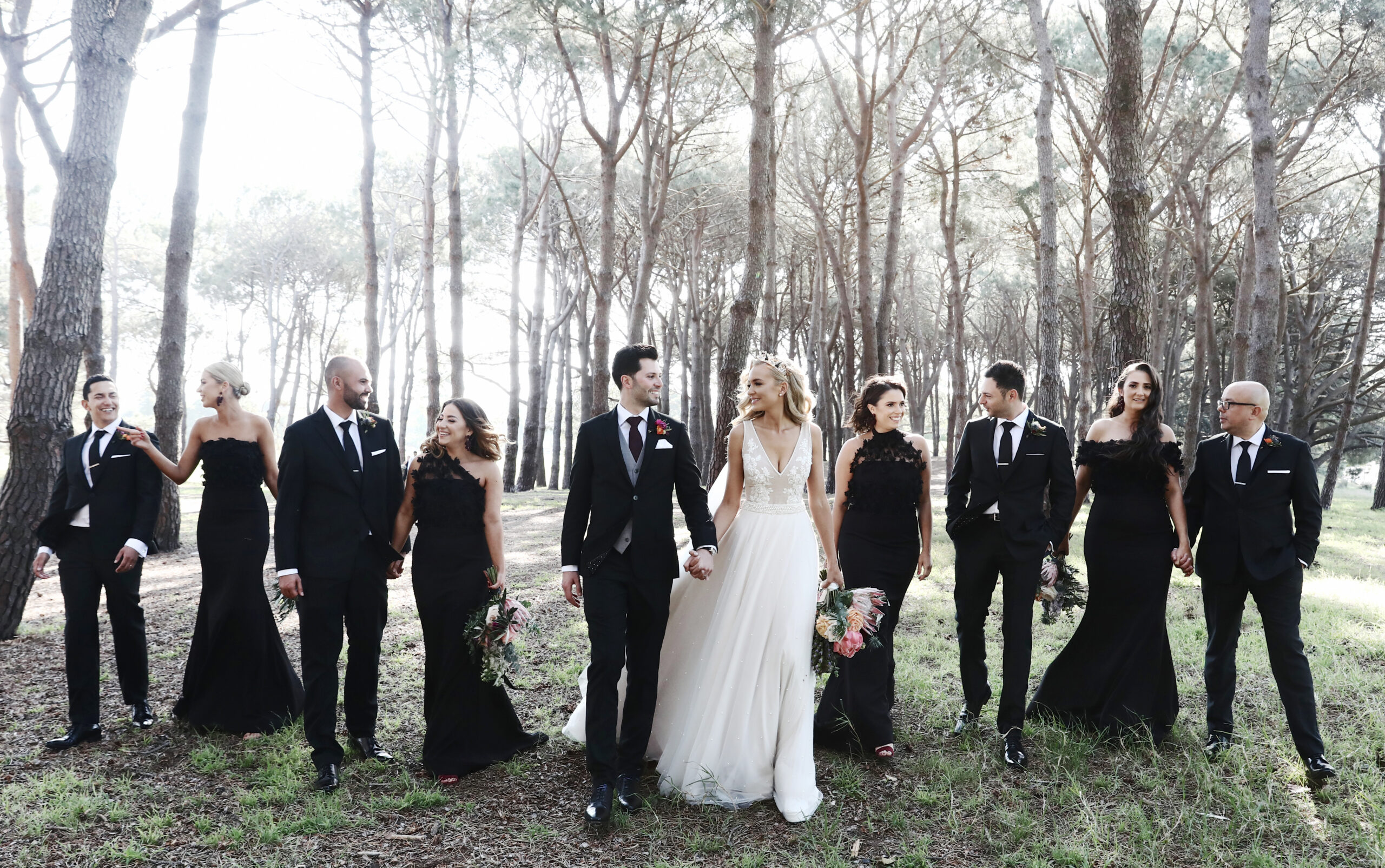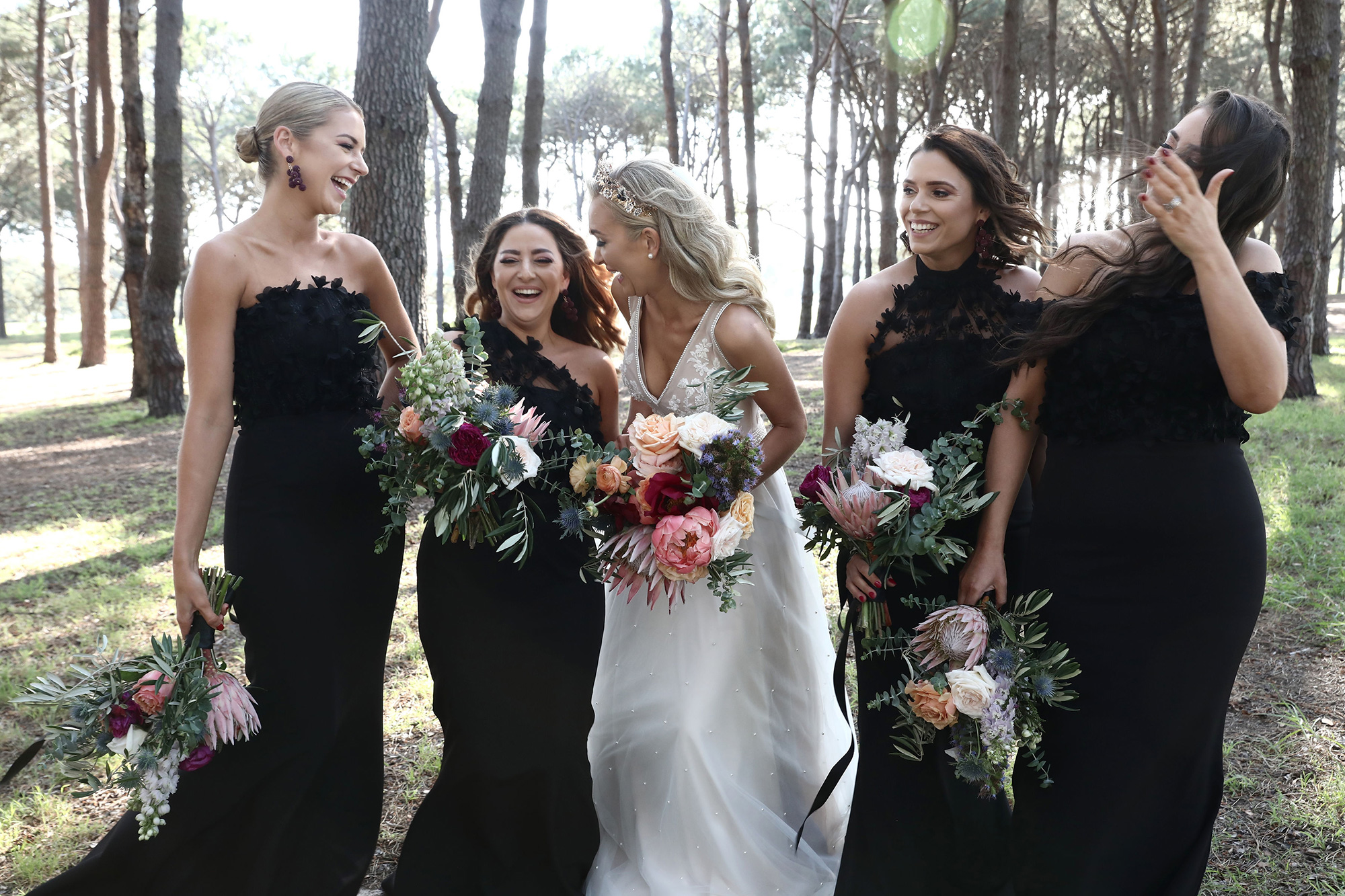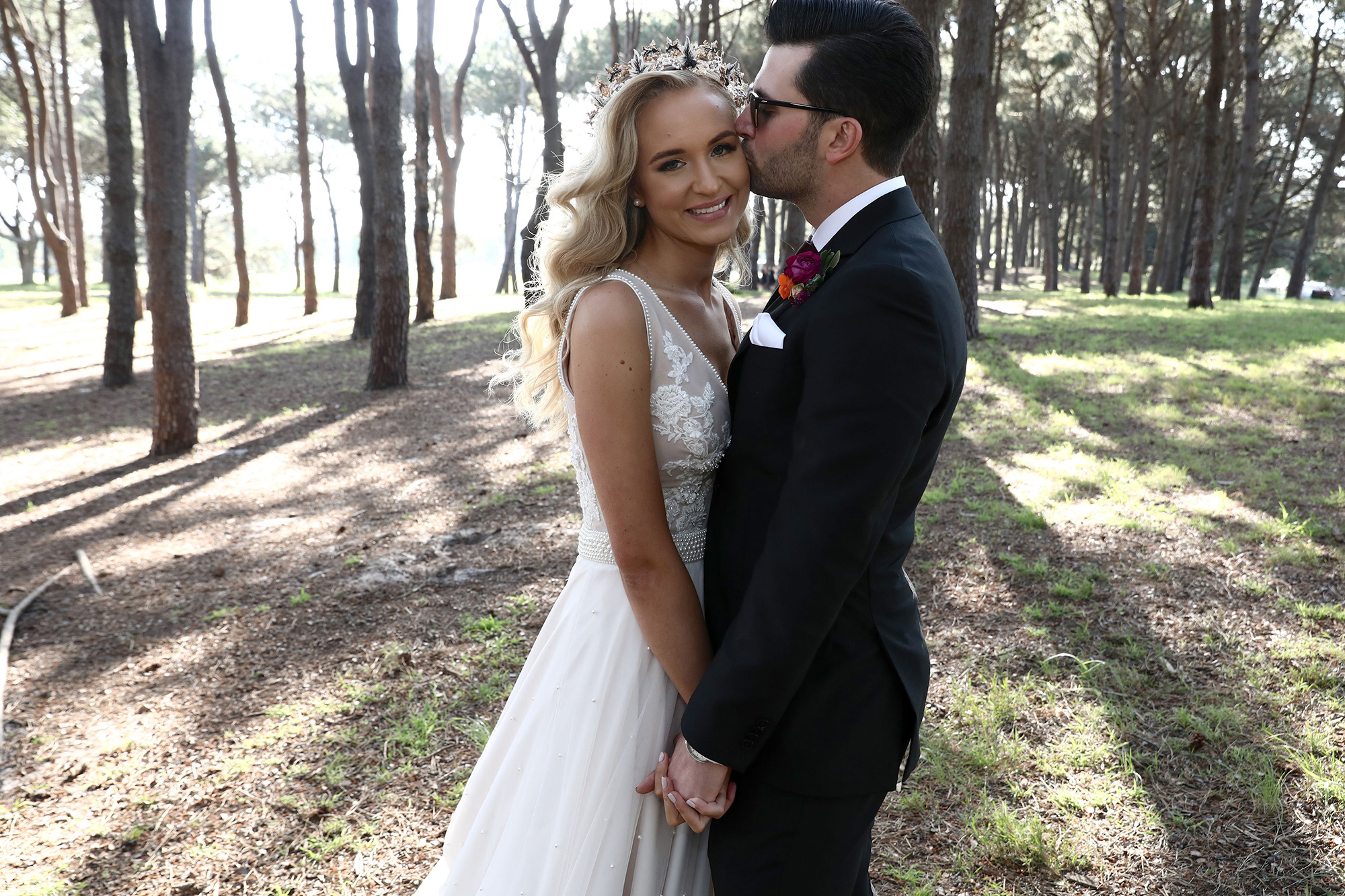 The couple said their wedding was a "beautiful day".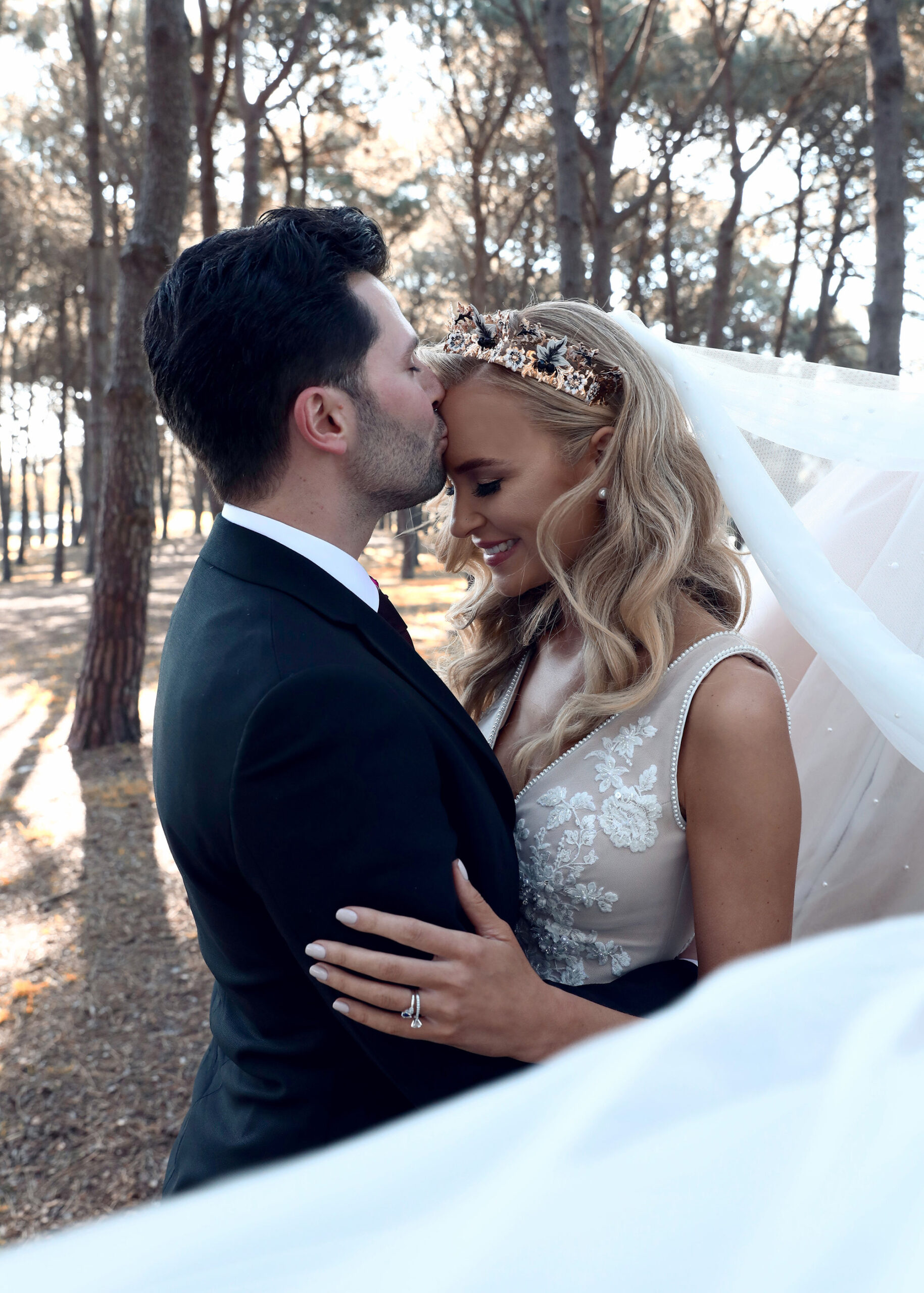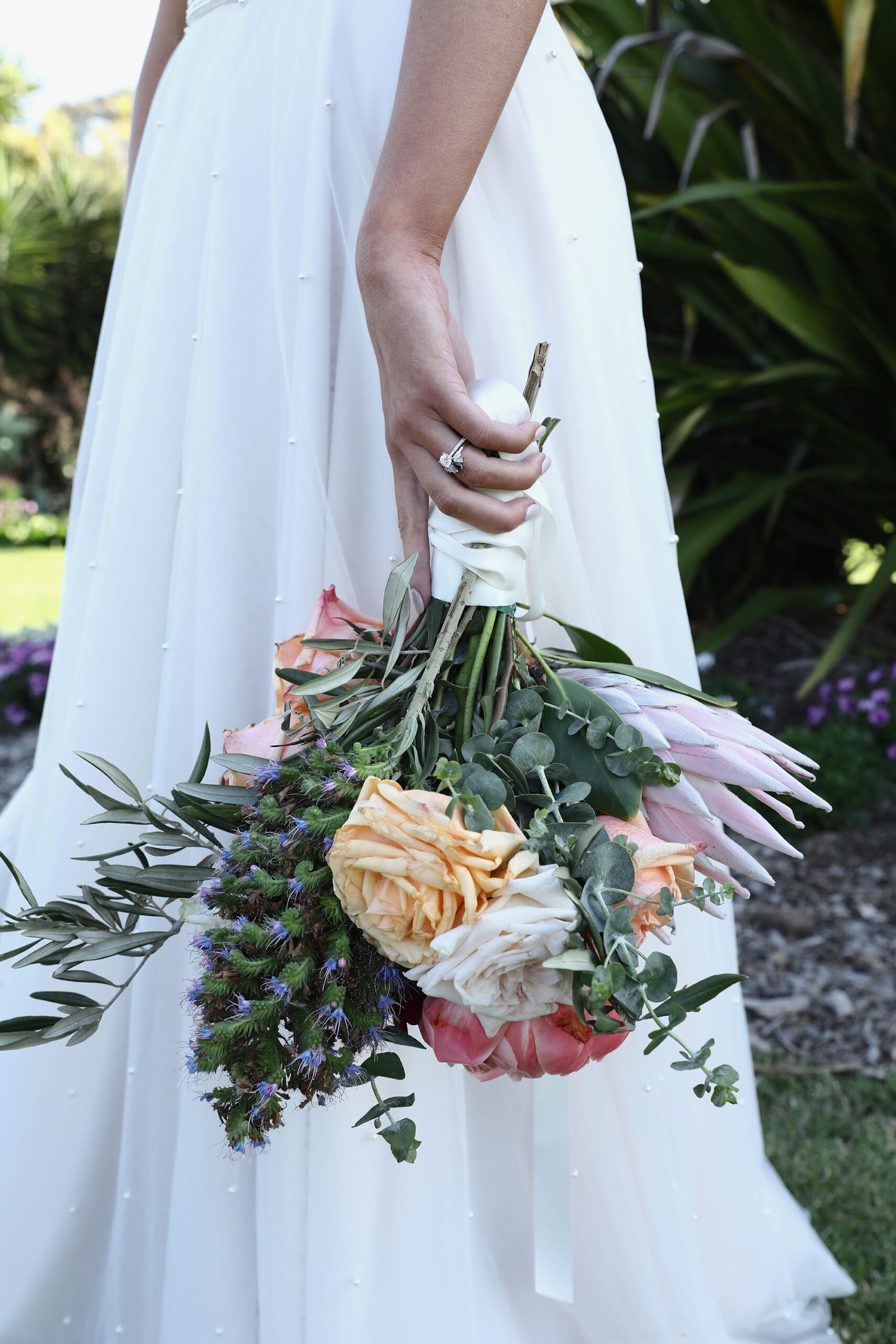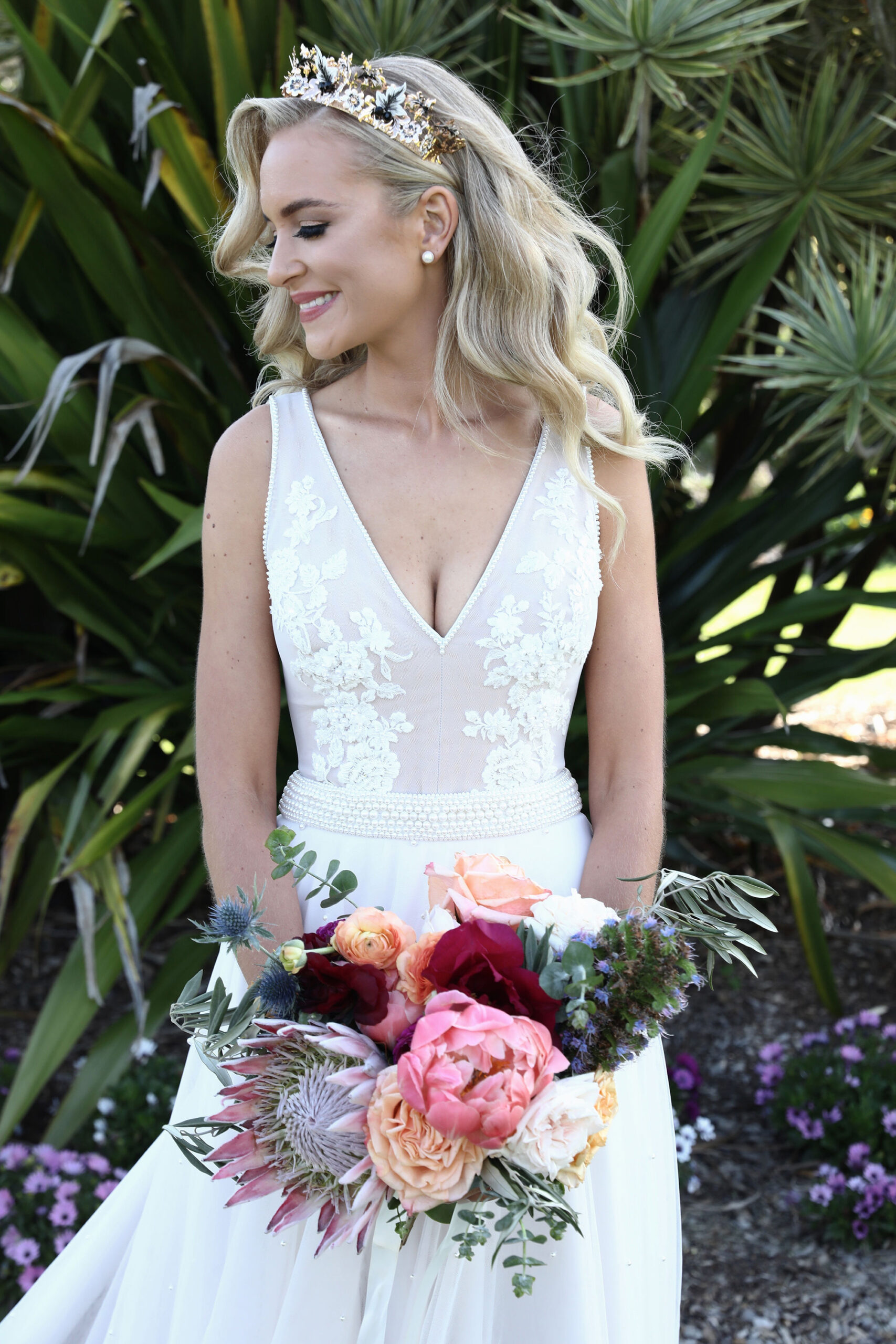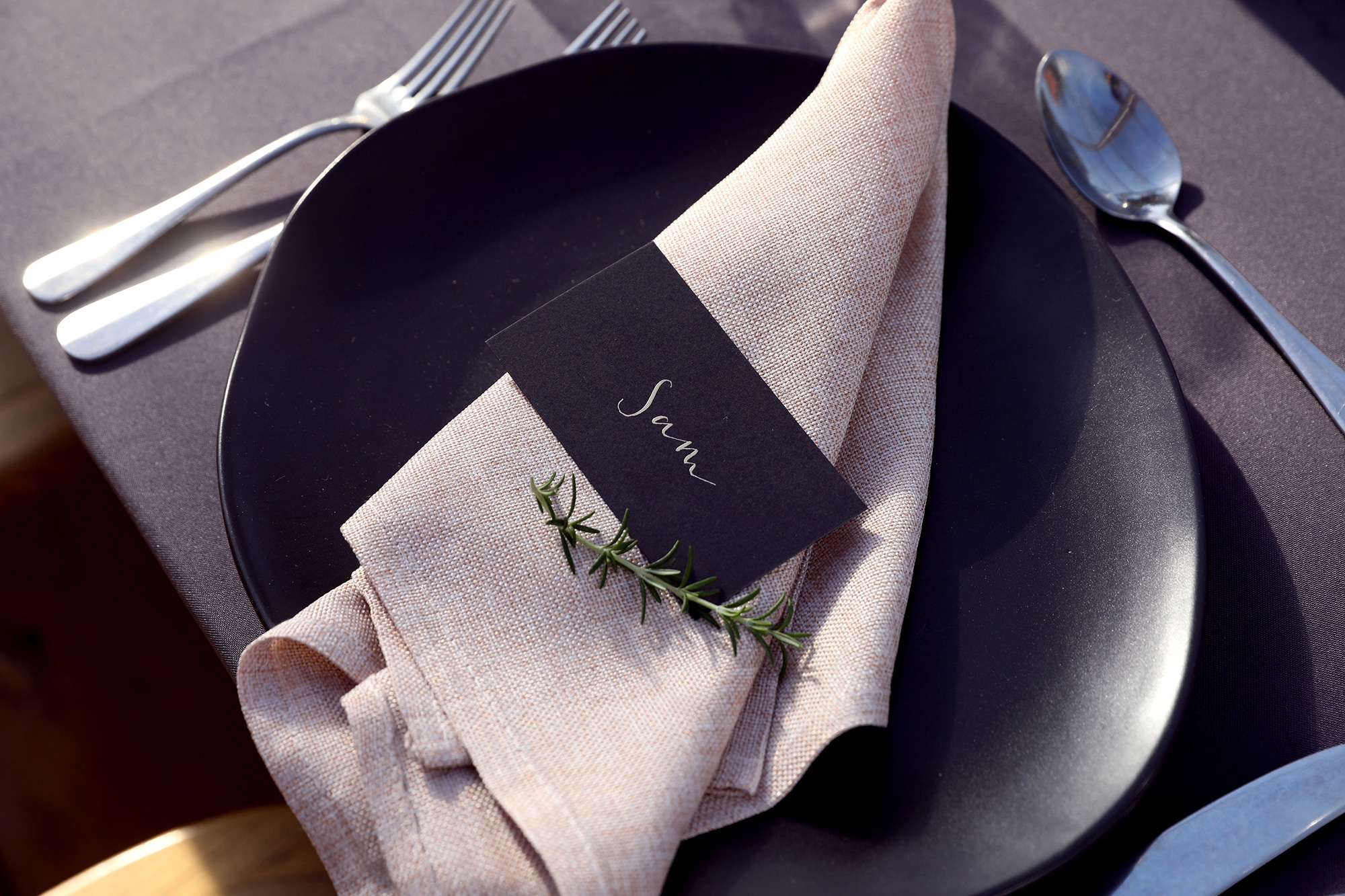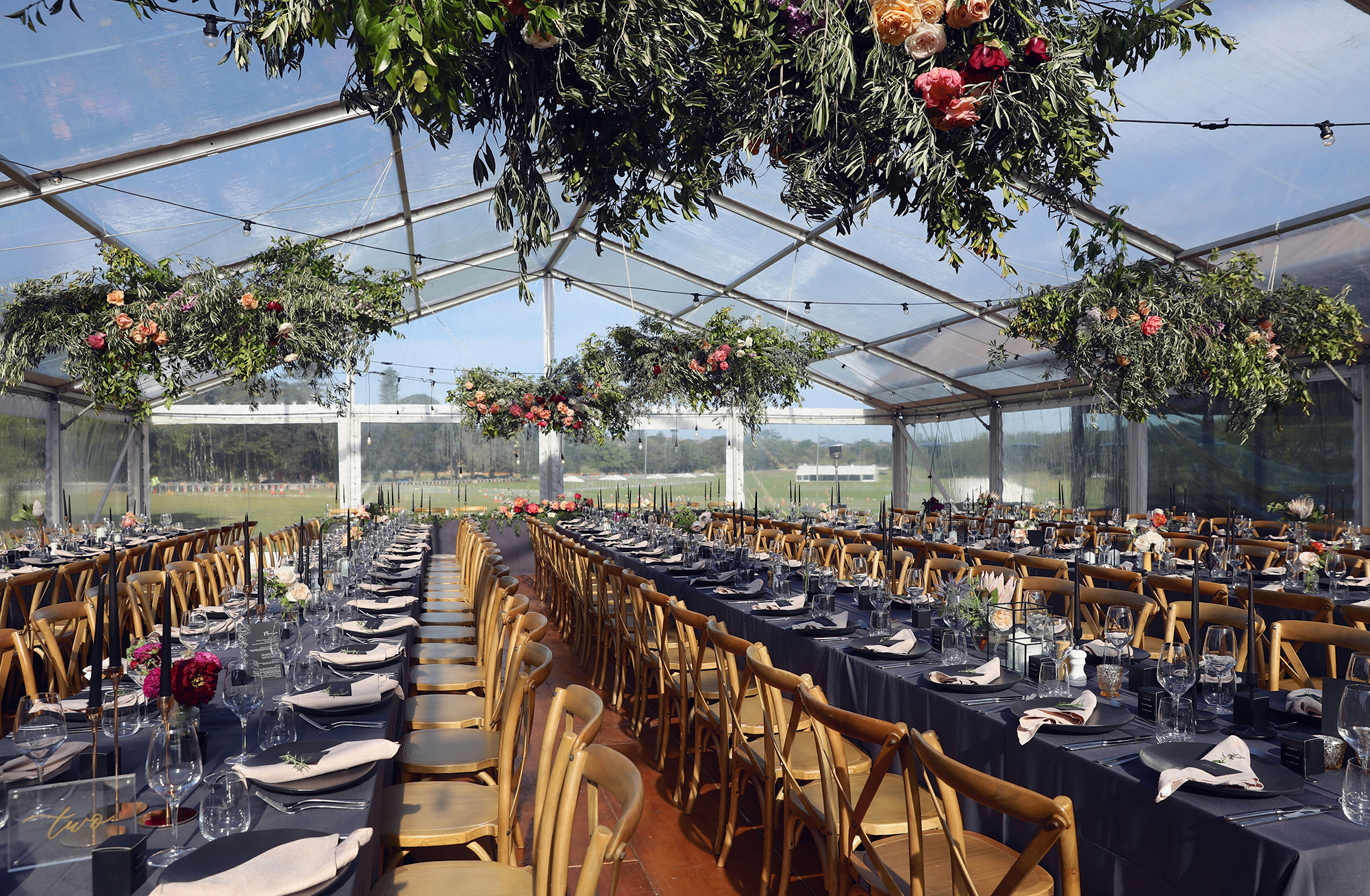 A stunning display of natives and simple design shone on this cracking day.